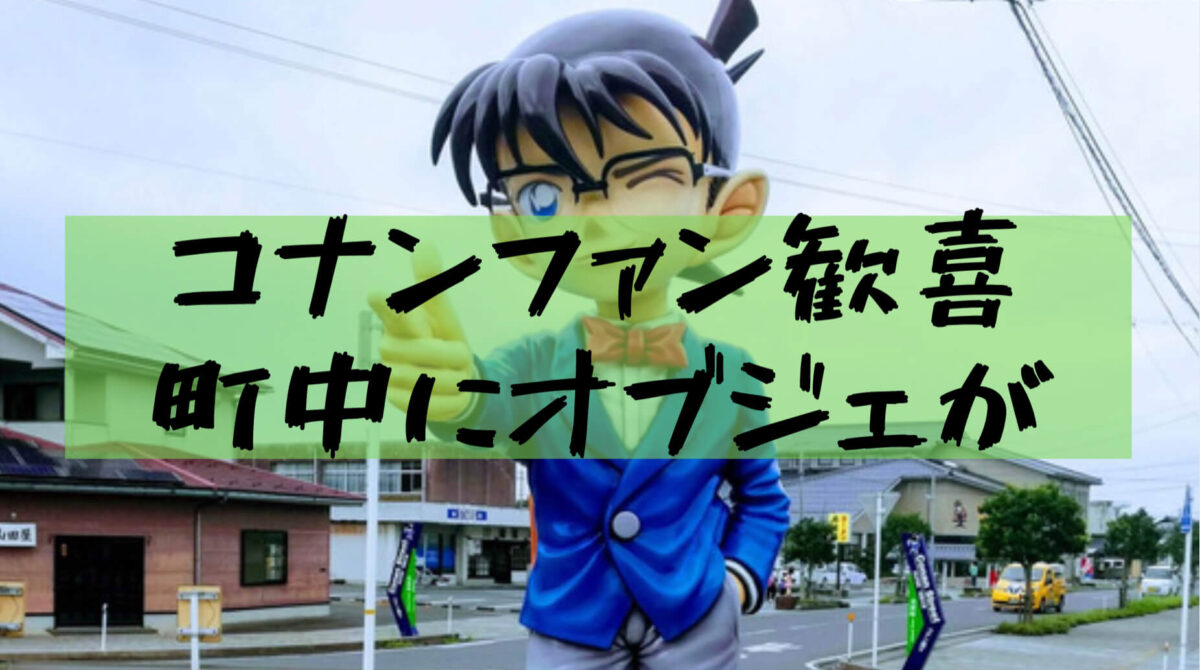 I was going to be in the 4th grade of undergraduate school without getting a driver's license, so I went to a license camp during the summer vacation.
If there is transportation expenses, I will go to Tottori Prefecture, which I had never been to before, by night bus.
I will introduce it because I went to the sightseeing spot of Tottori Prefecture between training camps!
Tottori Prefecture by night bus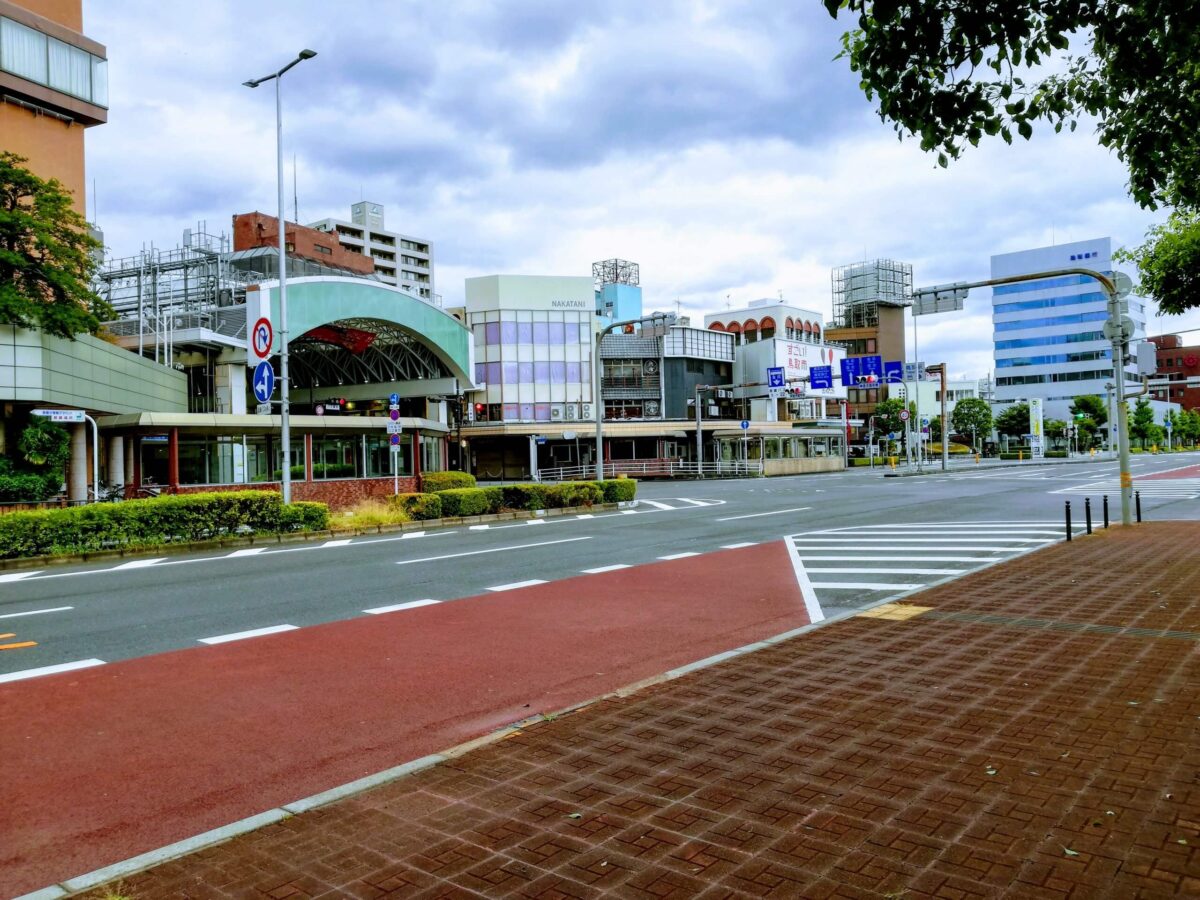 Since the training camp usually has transportation expenses, I kept it as far as possible.
Yamagata Prefecture is famous for being cheap as a price, but I have been to Kansai.
The photo taken after arriving at around 6:00 a.m. after taking a night bus from Shinjuku.
Licensed camp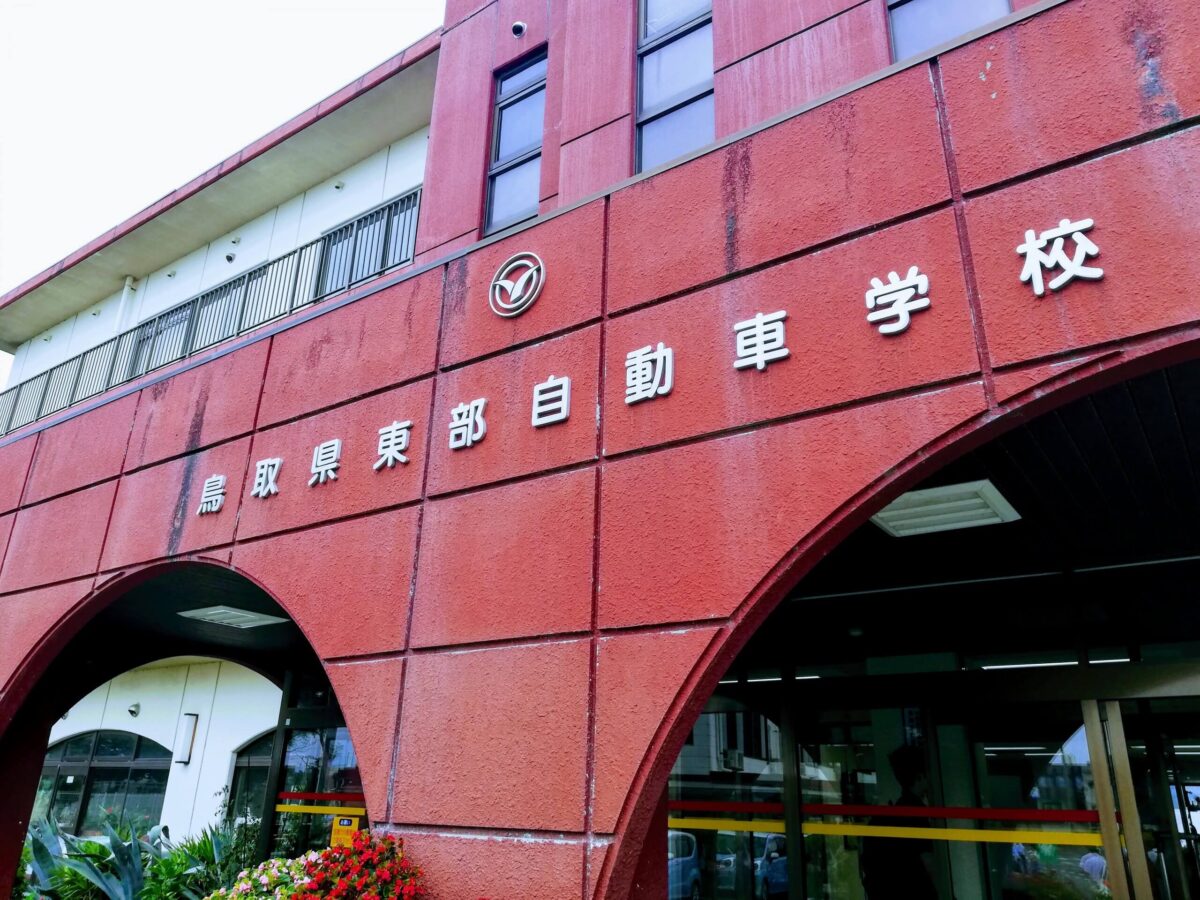 The purpose was a license, so I used to use it as a shared room, and I spent two weeks in the same room as the third grader of Doshisha University.
If you are used to the communal life of Changbe, it is good because you can be able to resist in such a place!
The Eastern Driving School I attended had a variety of manga, and I read through all the volumes of Naruto, who had stopped on the way.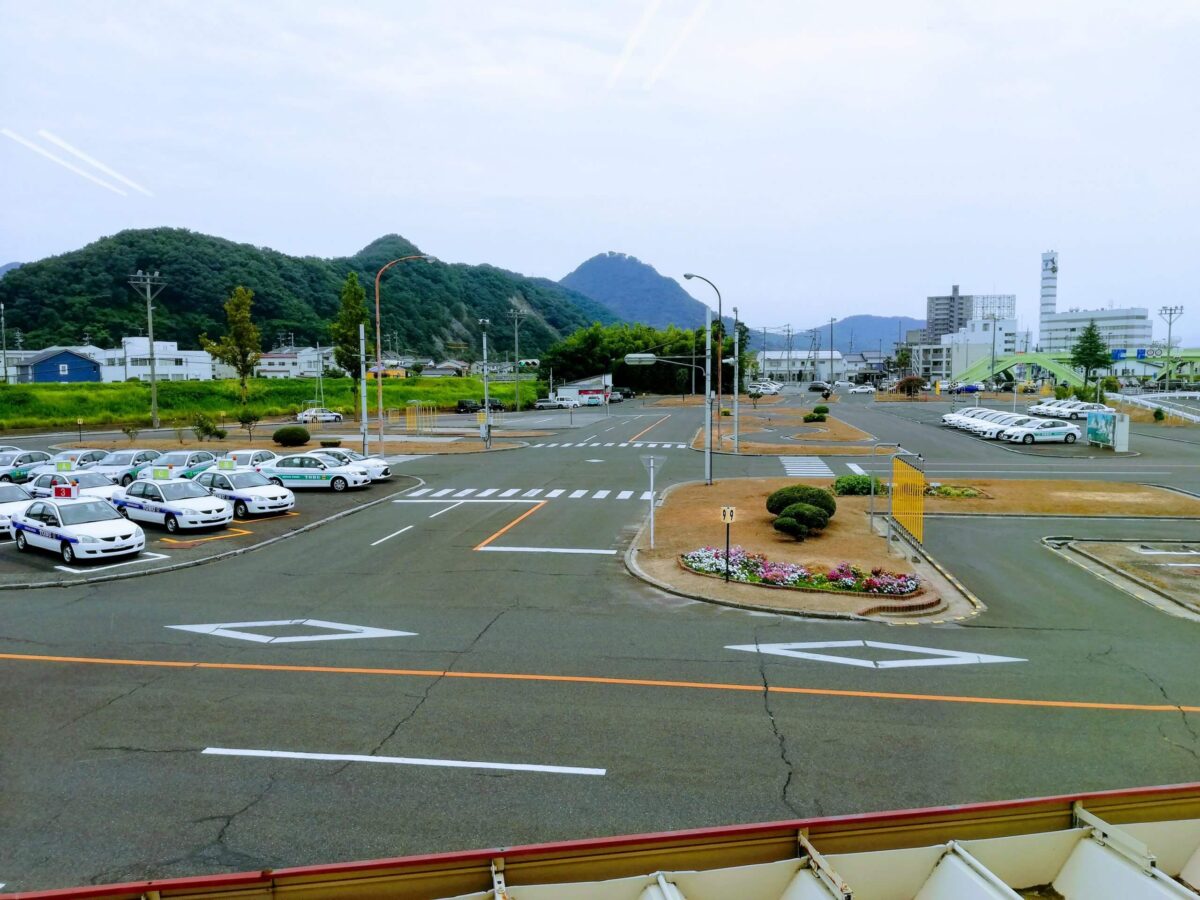 I feel like there were about 3 to 5 hours a day as a training camp schedule.
The school here was peaceful outside, and the high-speed training was a simulator, so it was easy …
To put it bluntly, there was nothing around me and I was quite free, so I've been picking semis for a long time.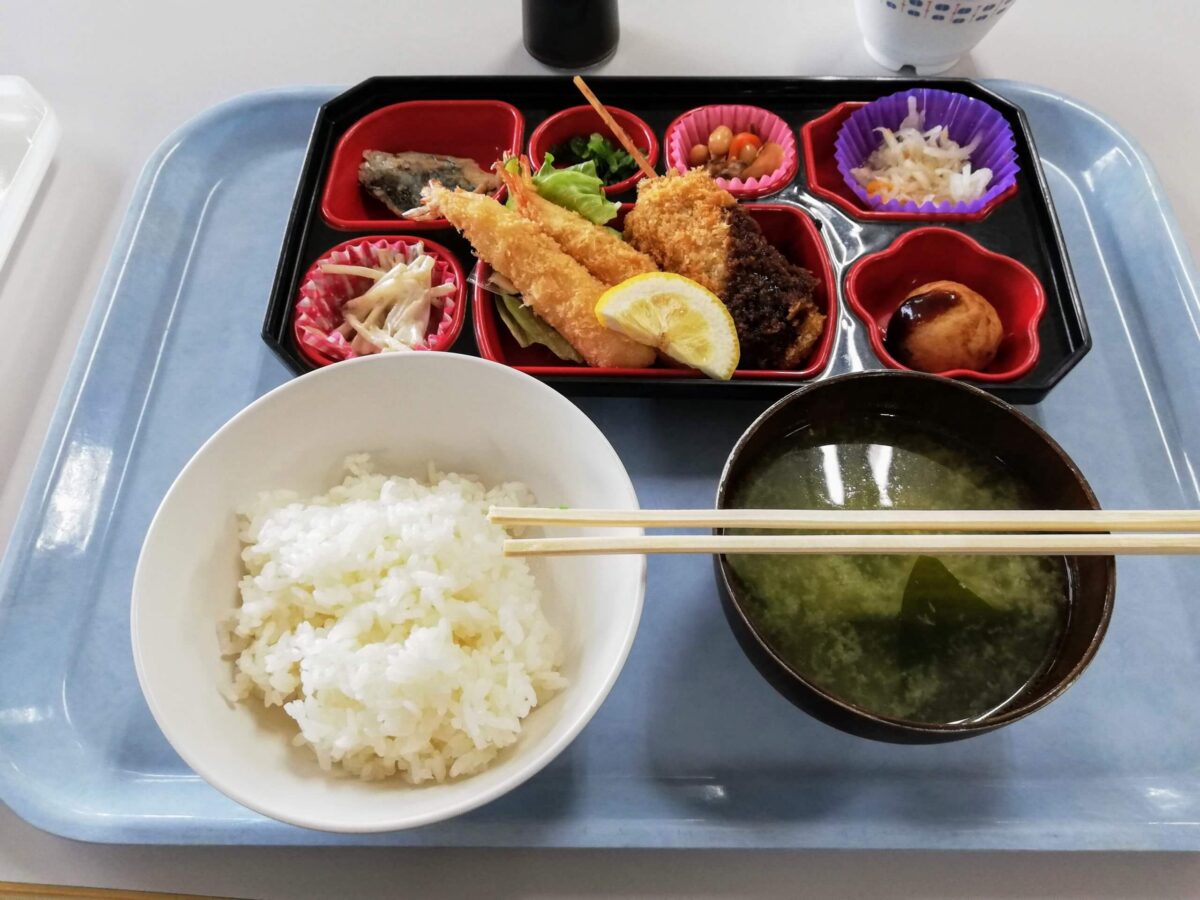 The lunch is like this, the taste is so-so.
In the morning and evening, I was satisfied because the number was small but the buffet was small.
Tottori Sand Dunes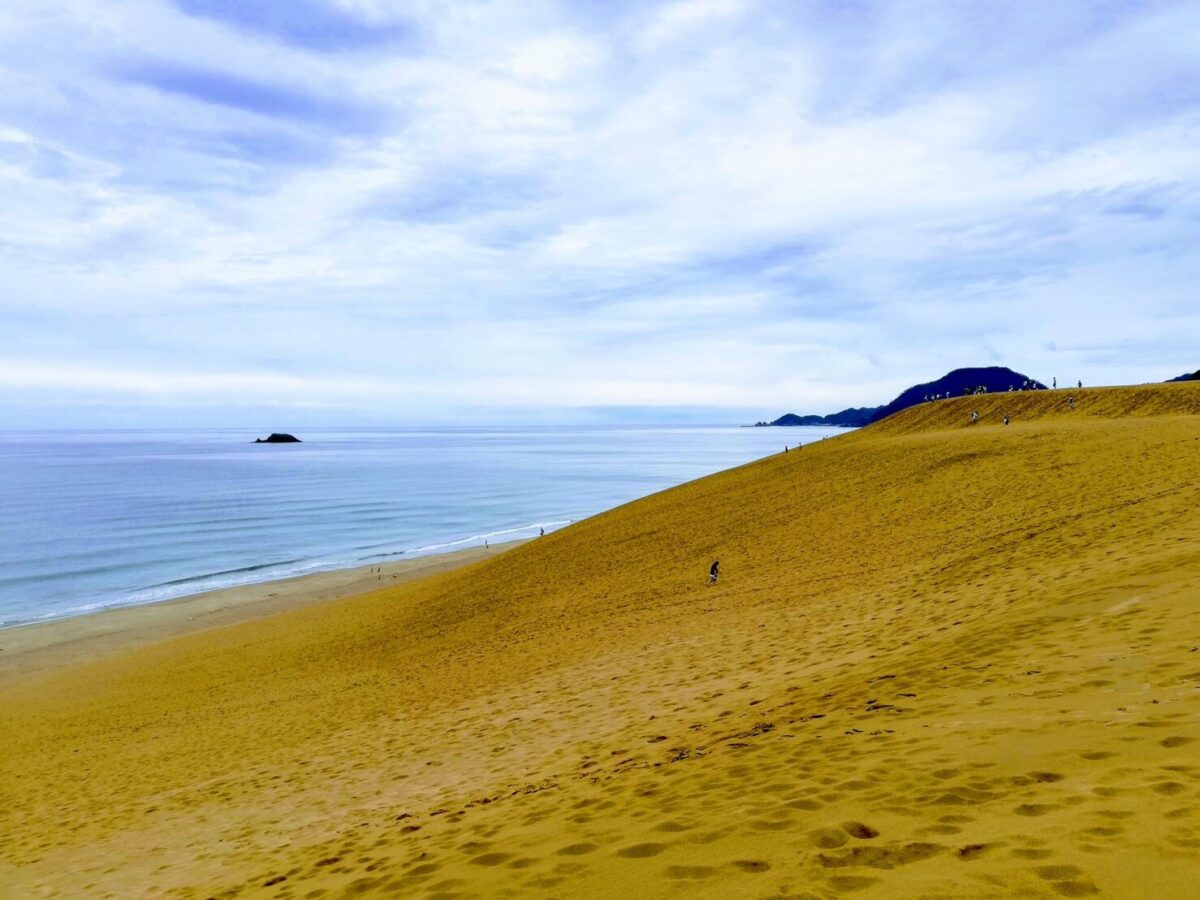 Speaking of Tottori, there are many people who can think only about sand dunes rather than sand dunes.
There was a bicycle rental for 2 hours at the driving school, so I went between classes.
To be honest, it was sand.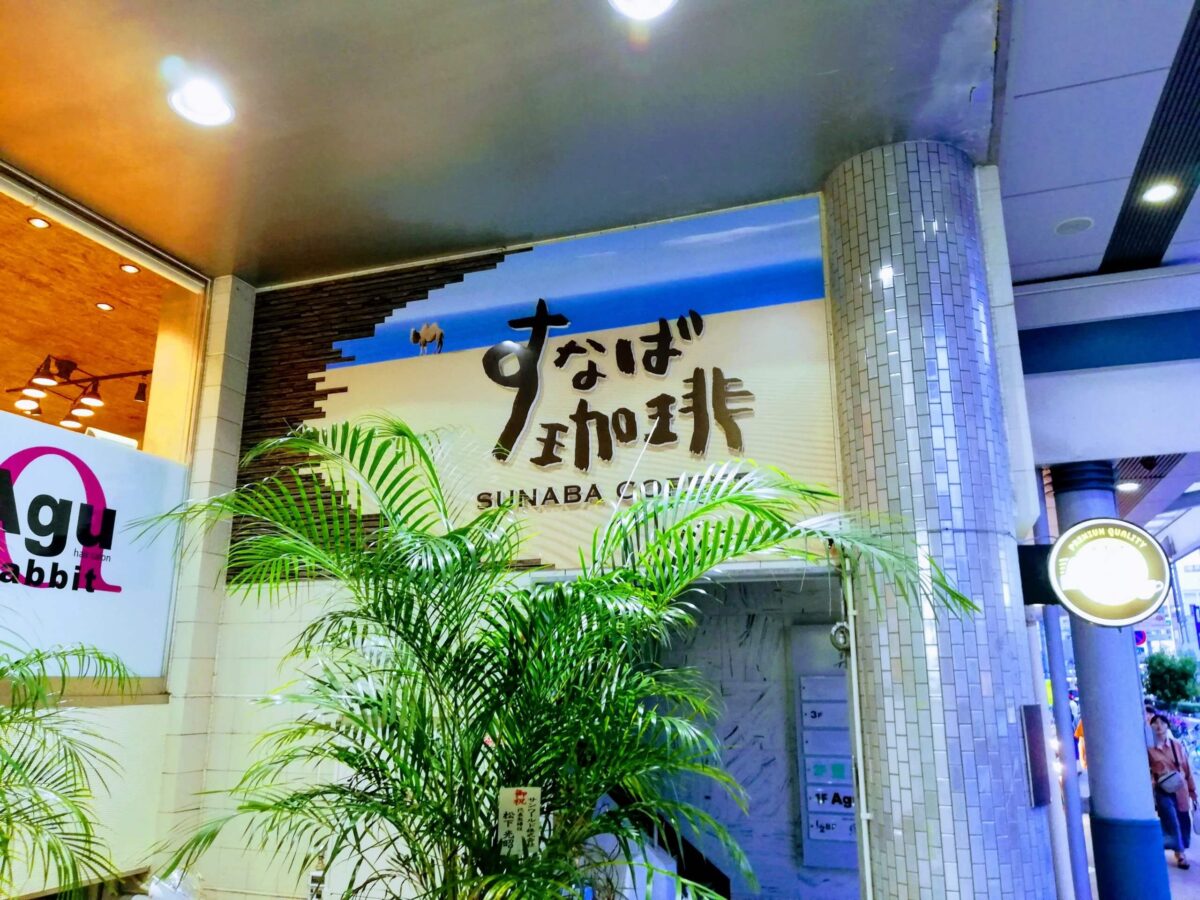 The story changes a little, but there is a time when Starbucks was famous as the only prefecture in Tottori Prefecture.
Instead, this "Sunaba Coffee" became famous.
When I went, I was able to do snubba and starbucks (I was not interested, so I only took pictures)
Conan Railway Station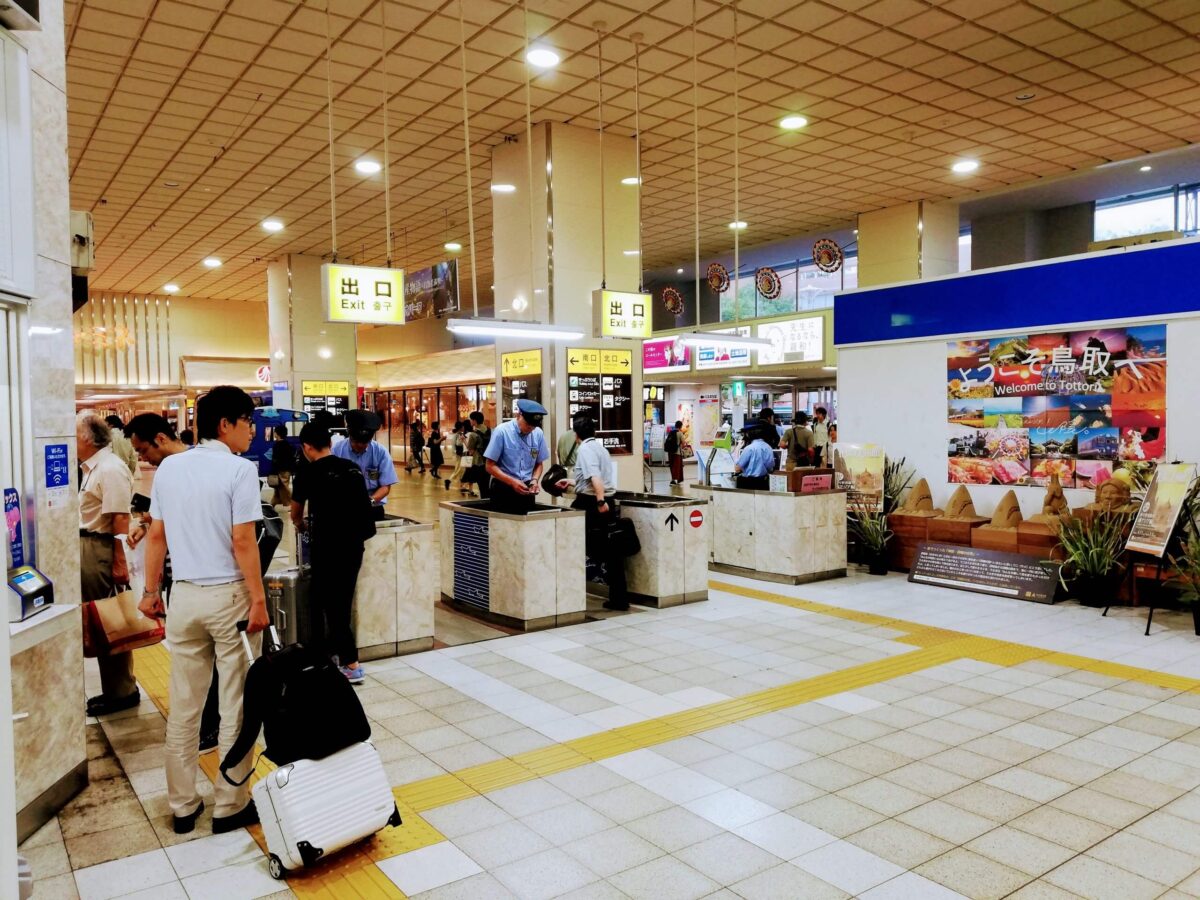 Because there was a distance than I thought, I went using all holidays that had only about 2 days during the training camp.
I was shocked that there was no automatic ticket gate at Tottori Station, which should be a large station.
Suica can not be used, so I buy a ticket and have the station staff stamp it.
I feel like I traveled back in time with an aircraft with a fan hanging from the ceiling in the train.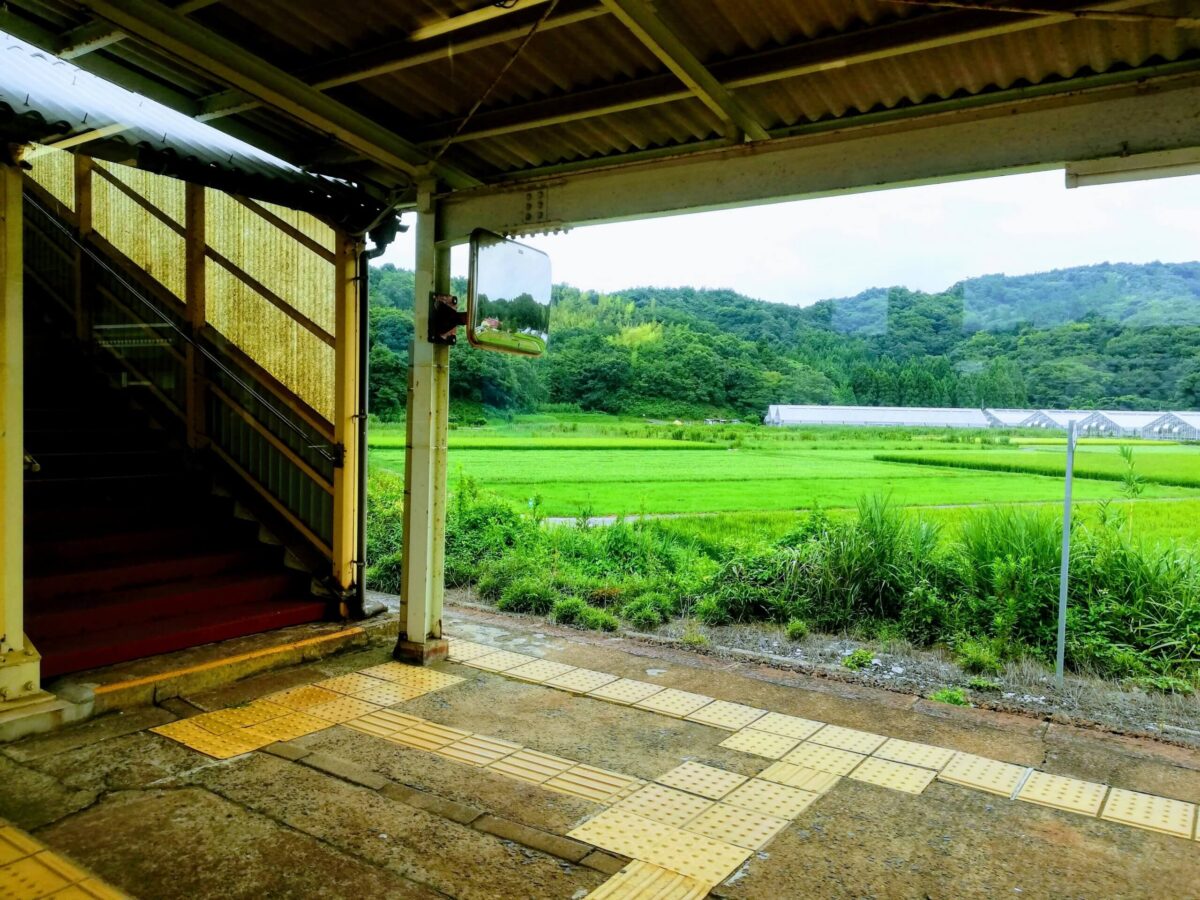 The Country Station.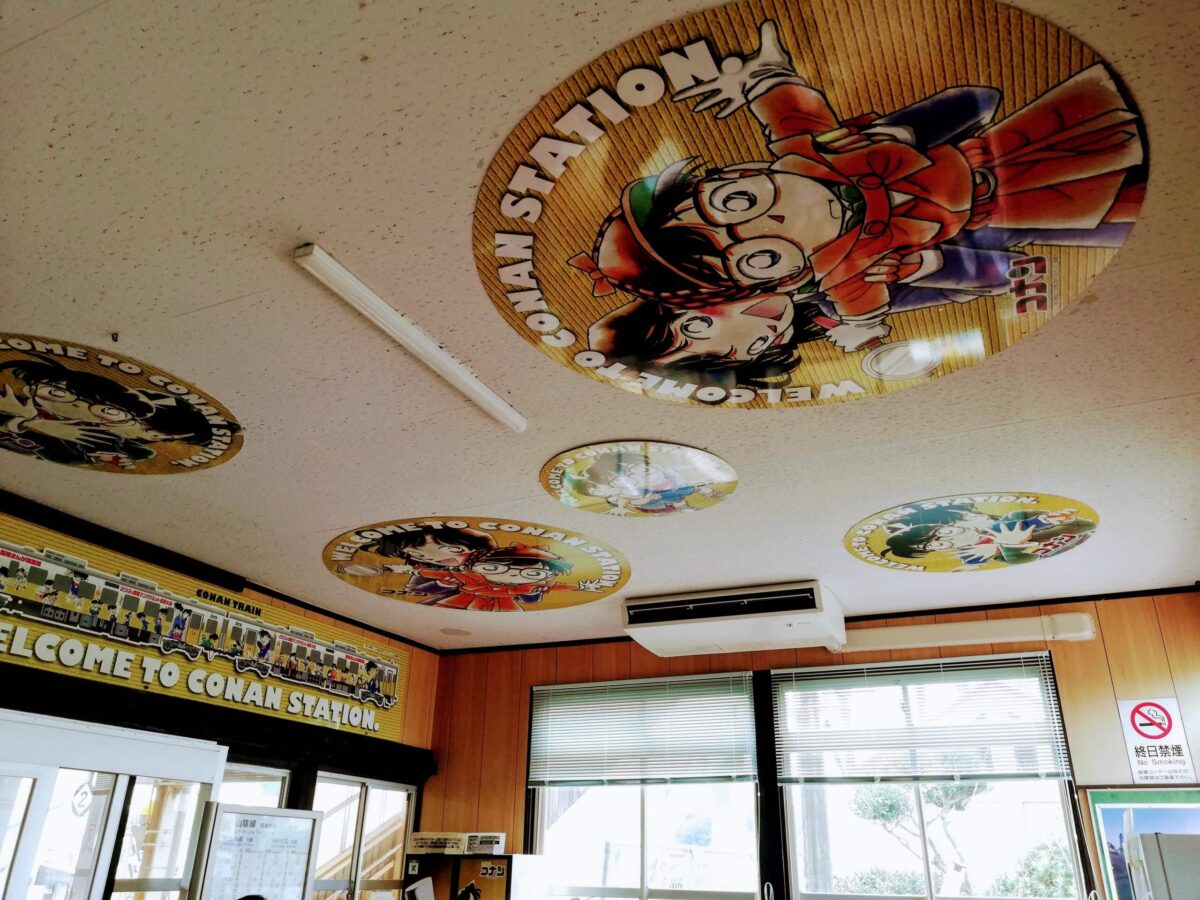 Conan Station is officially named Yura Station, and it is a station on the JR West San'in Main Line.
Many people on the train get off at this station, so you won't lose track of it.
The station itself is very small, and there is a level where there are station staff at the last minute (I think that there is also because it is a sightseeing spot)
Aoyama World is fully open from the waiting room.
The wrapping train was running, and I was lucky enough to shoot on the way back.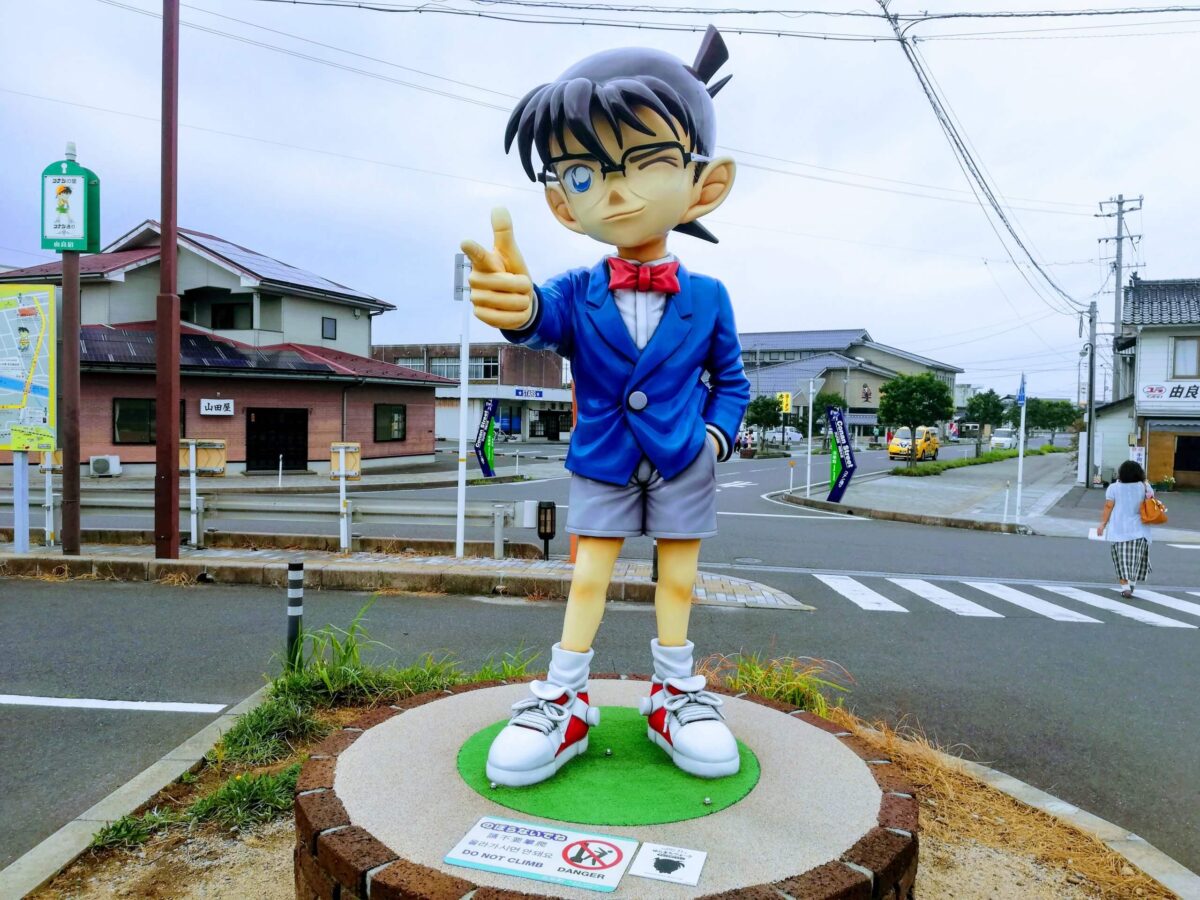 Conan will meet you in the middle of The Rotary.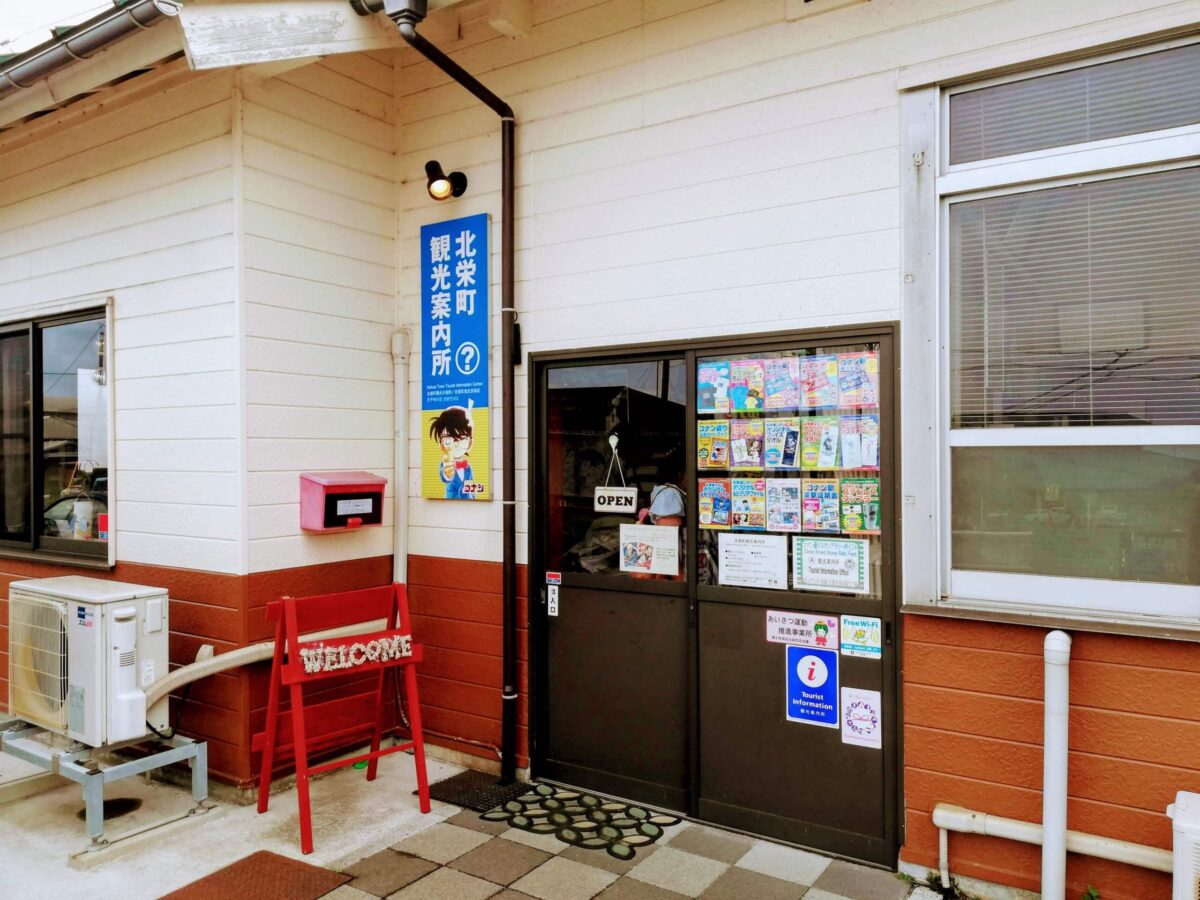 First of all, it is better to go to the tourist office next door to get a map (download from the bottom)
Hokuei Town, a Town Where You Can Meet Detective Conan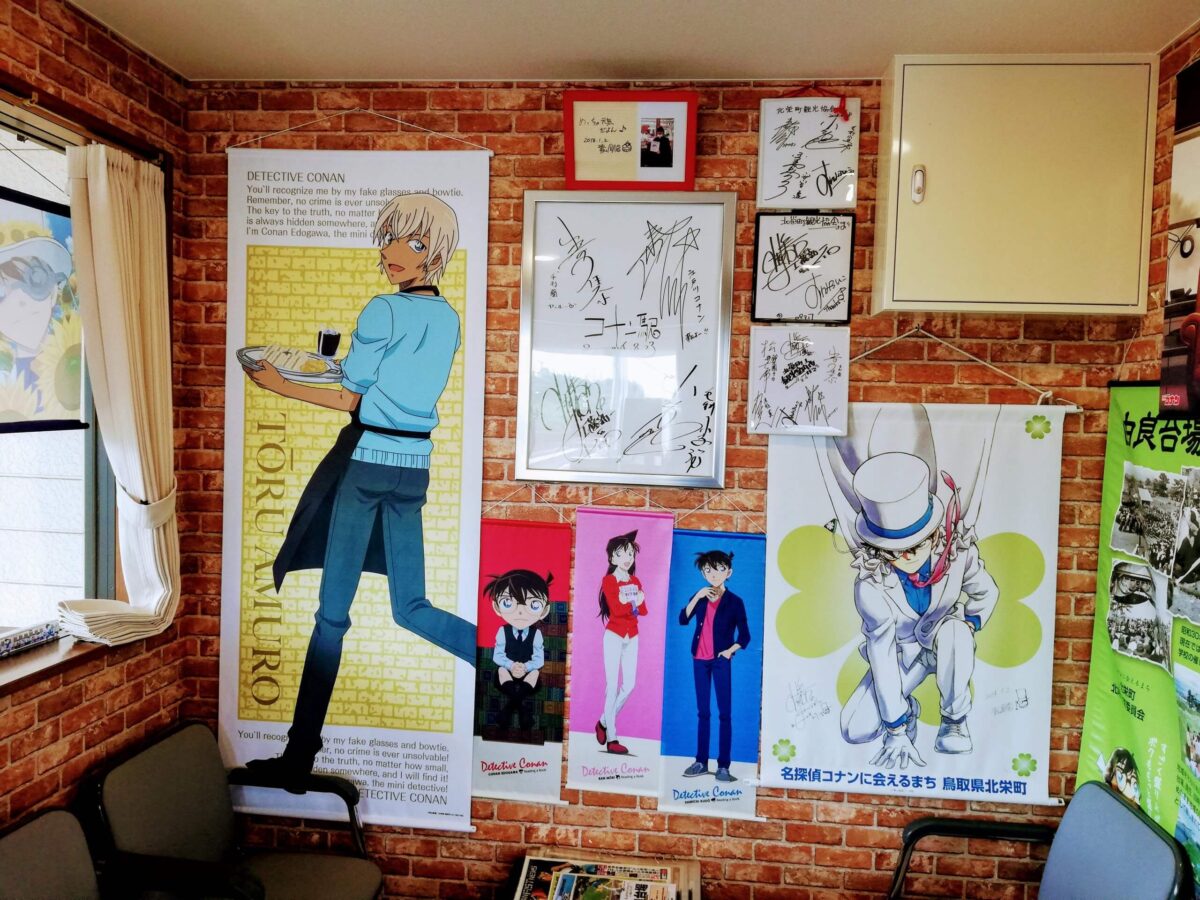 There are many Conan goods on the ceiling of the station and the tourist office next door, and we are focusing on revitalizing the town!
It is quite a distance from the station to "Aoyama Gosho Furusato Memorial Hall", but it is a waste not to walk!
There are many facilities and objects related to Aoyama-sensei's work along the way, so don't overlook it!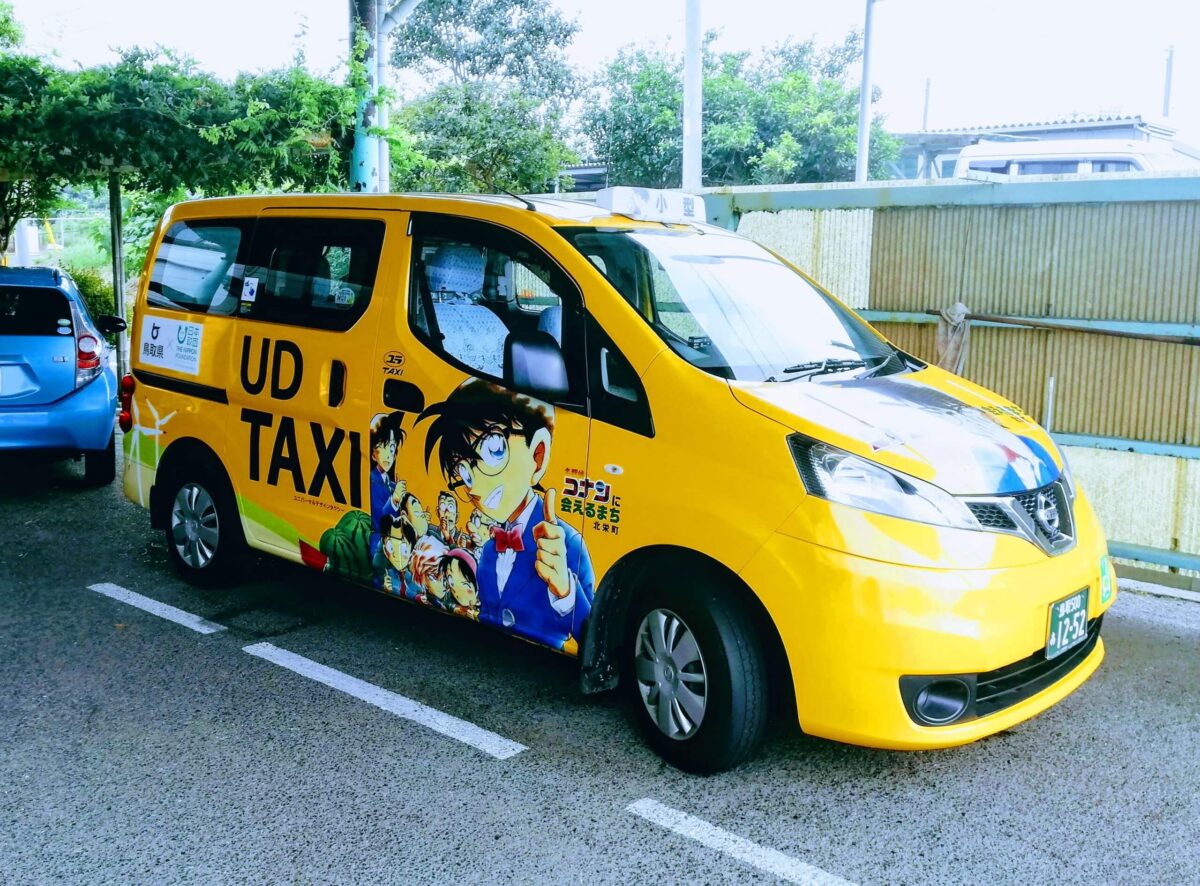 It is surprising that it runs to the wrapping taxi. It's going to take a lot…!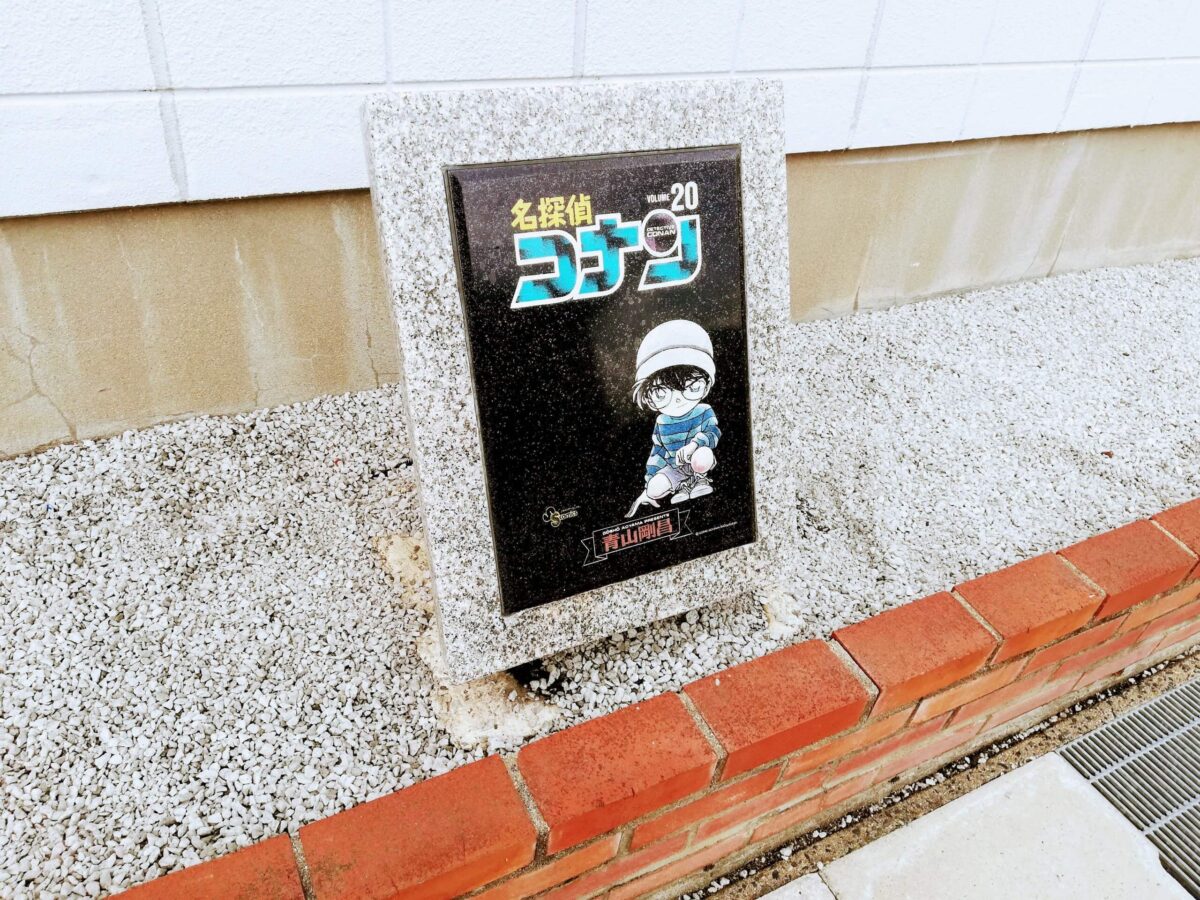 On the way to the Aoyama Gosho Furusato Memorial Hall, there is a stone monument printed with an illustration of the cover of a book.
Apparently, as we get closer to the memorial hall, the number of volumes is gradually getting younger.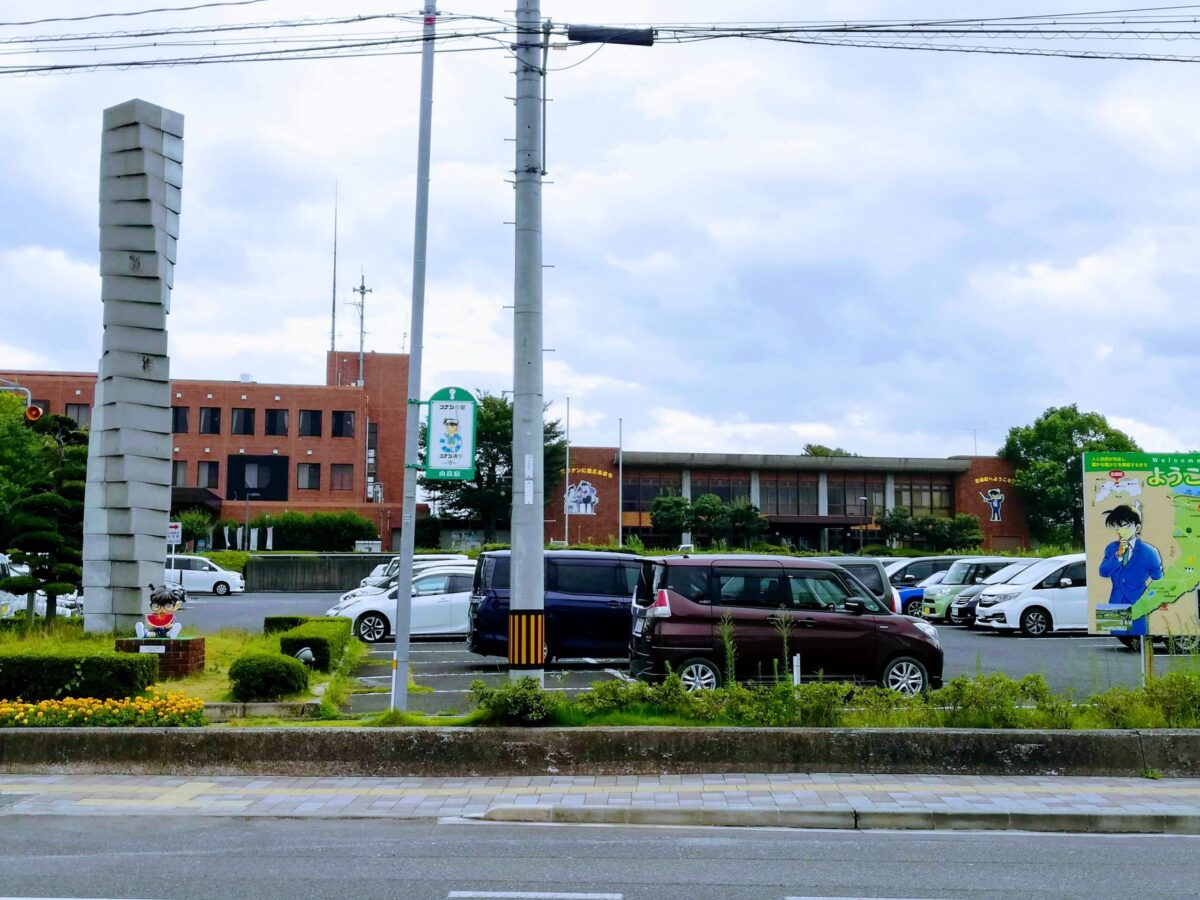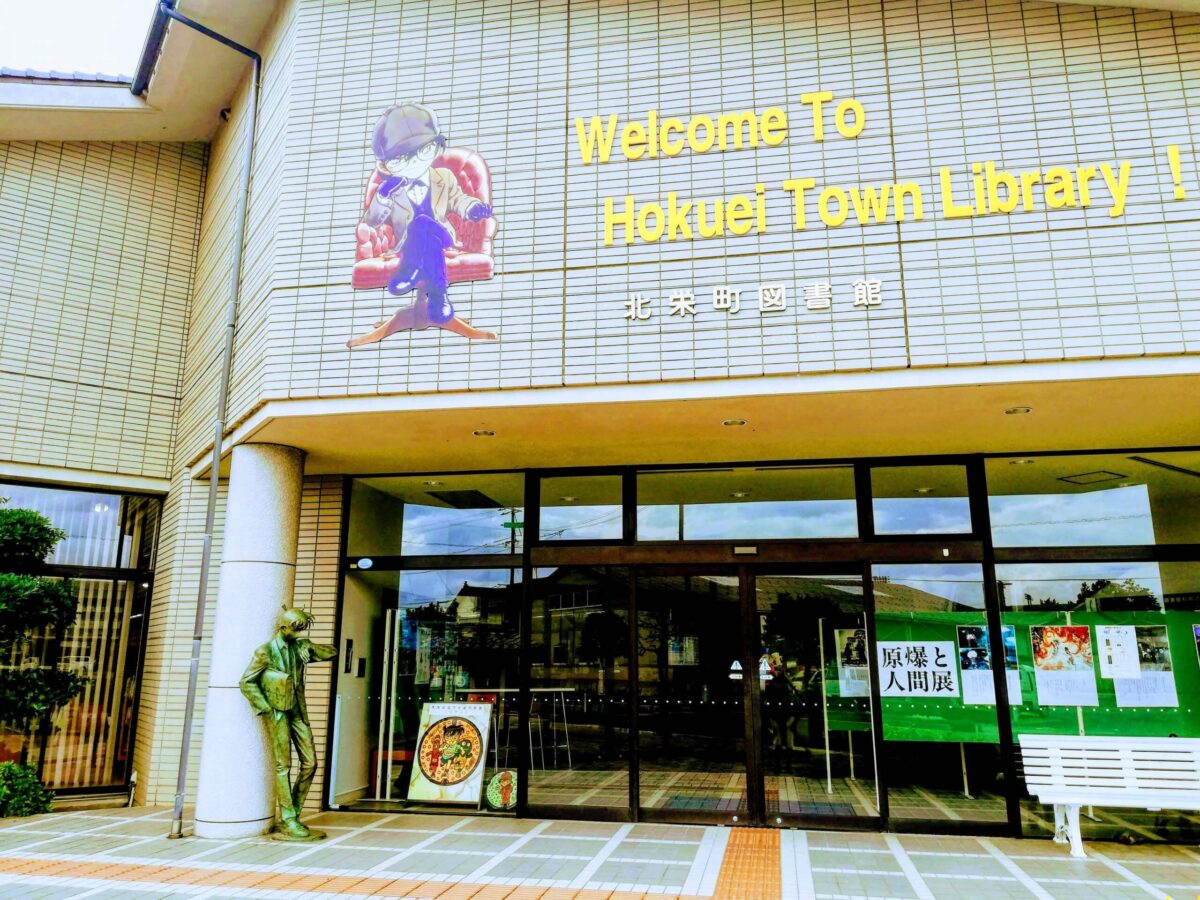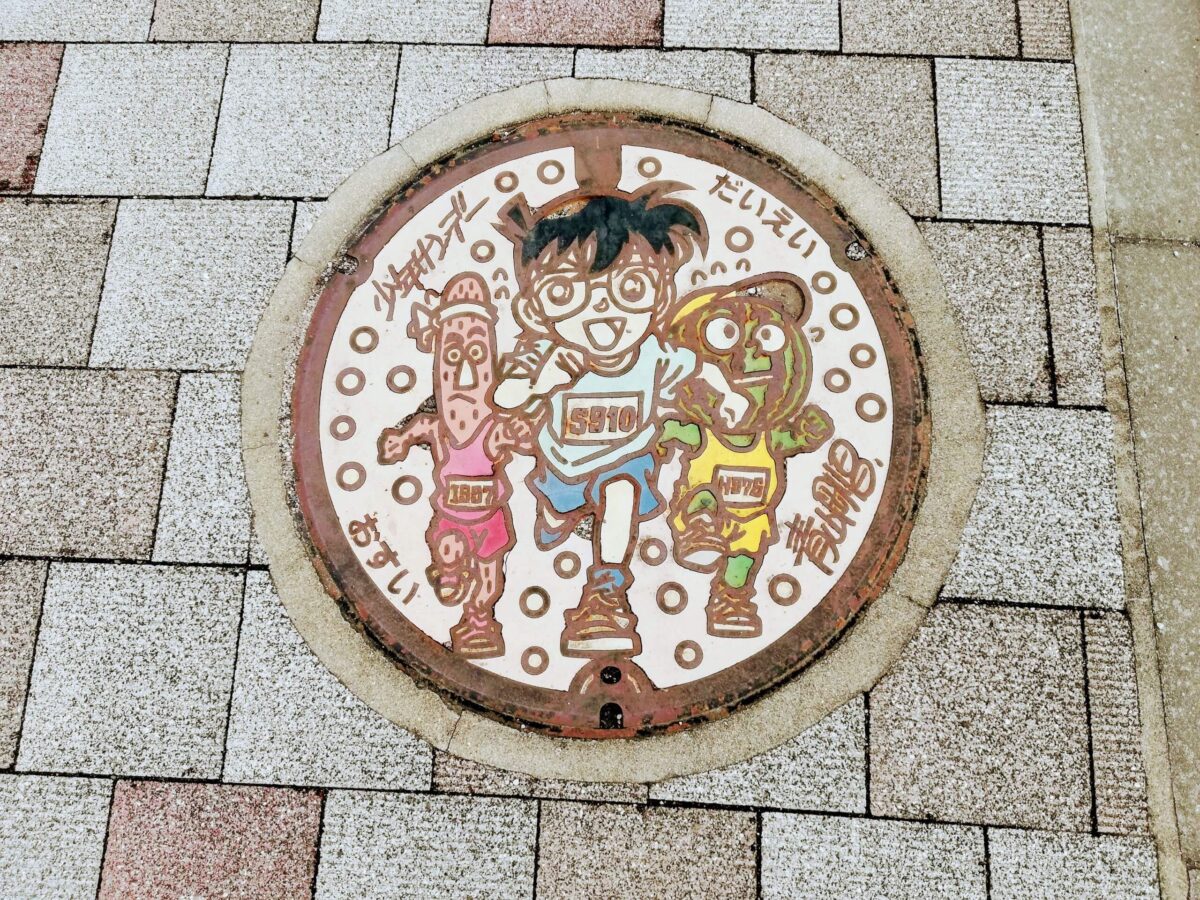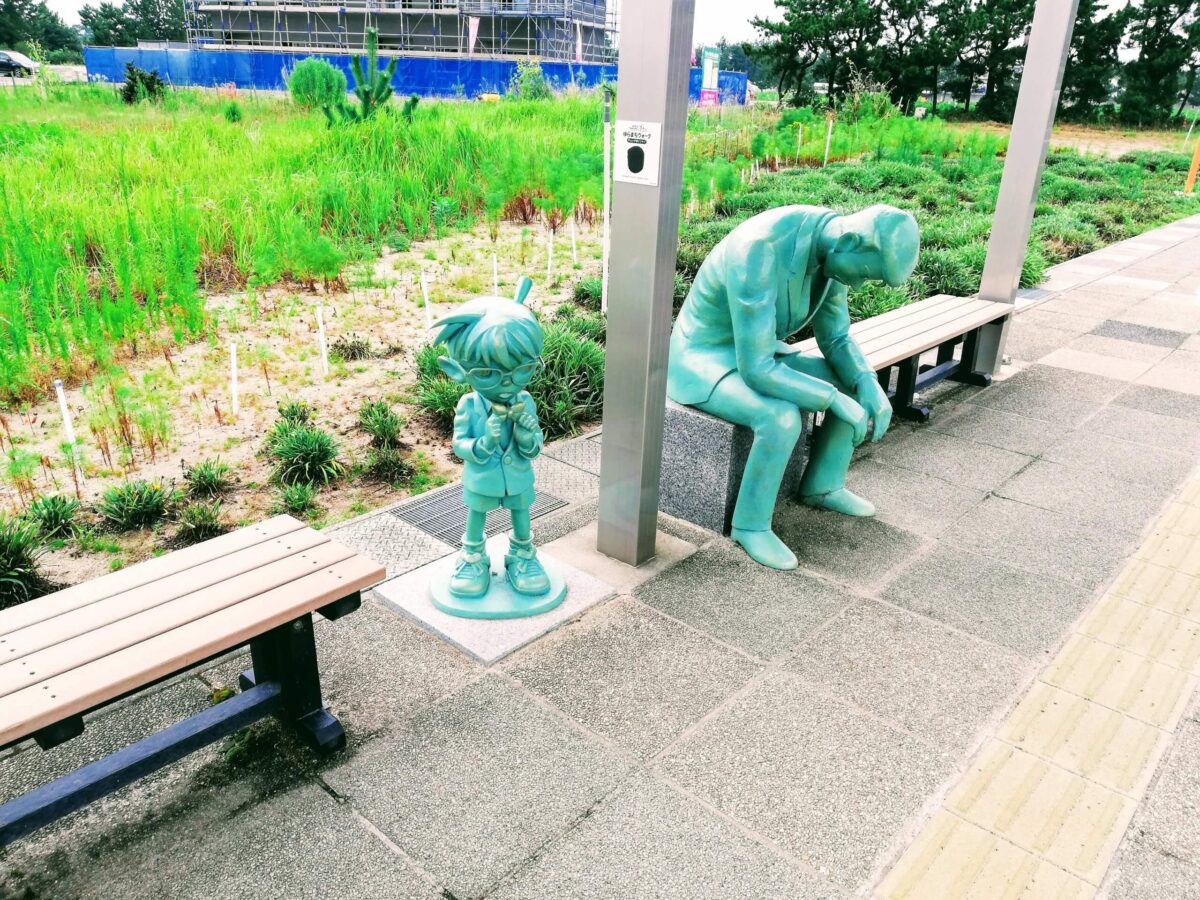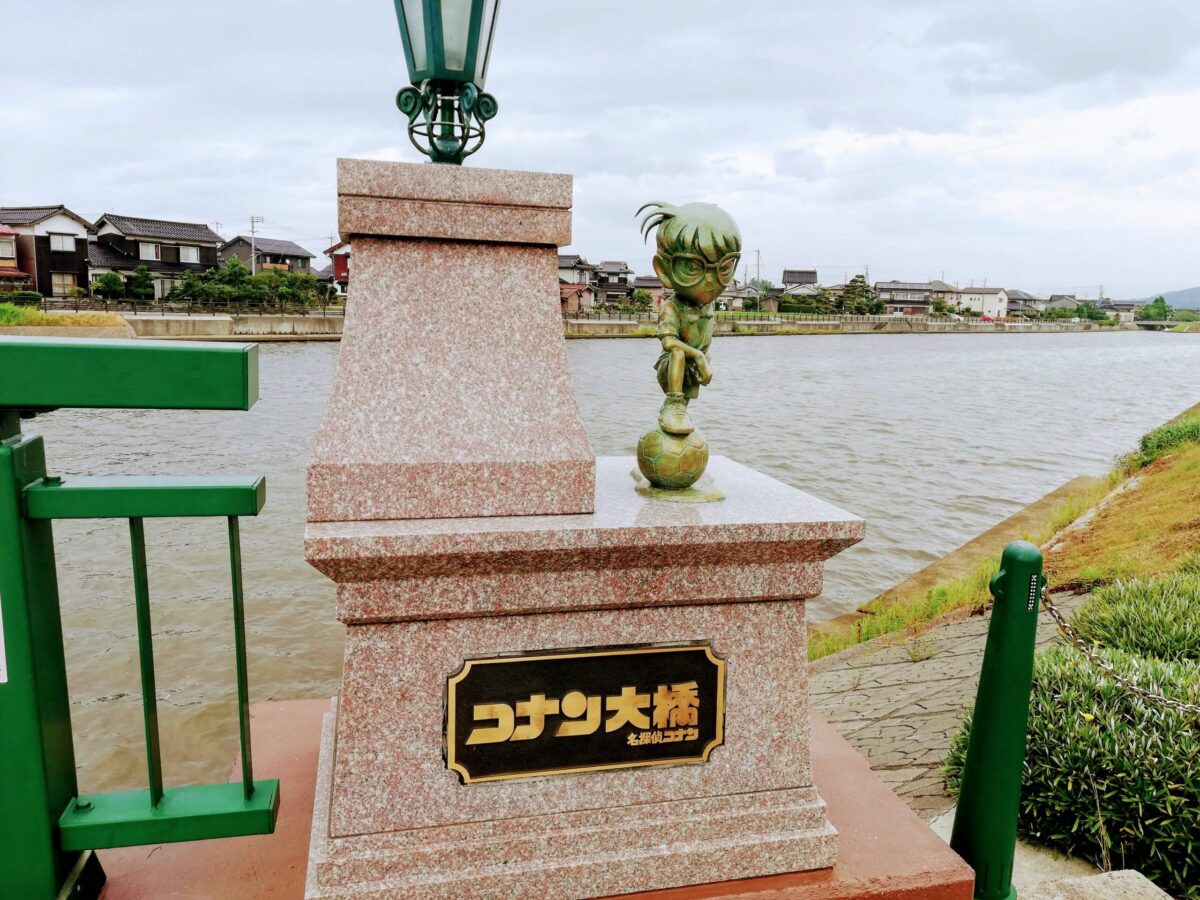 Yonehana Shopping Street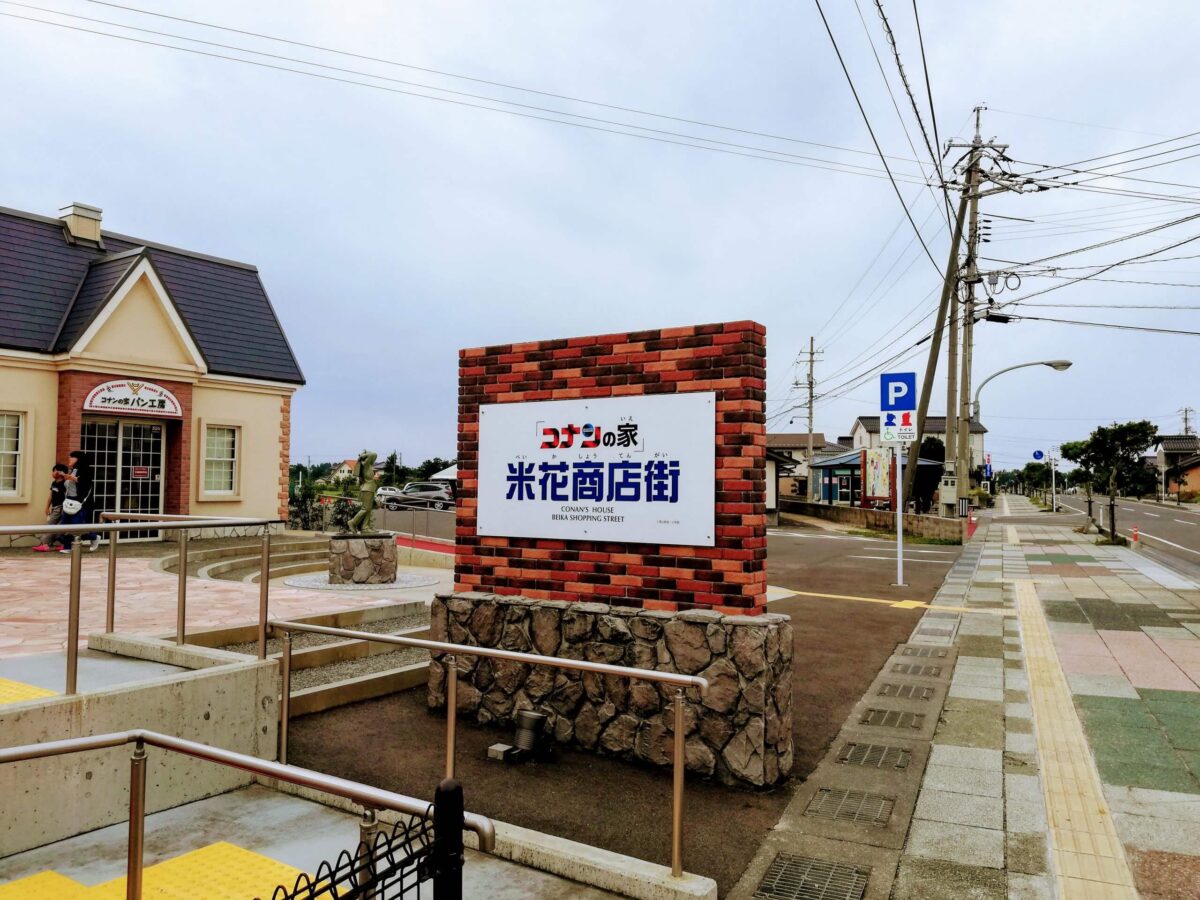 There is "Conan's house Yonehana Shopping Street" just between Conan Station and Aoyama Gosho Furusato Memorial Hall.
Here are cafes where you can sell detective Conan goods and eat gelato.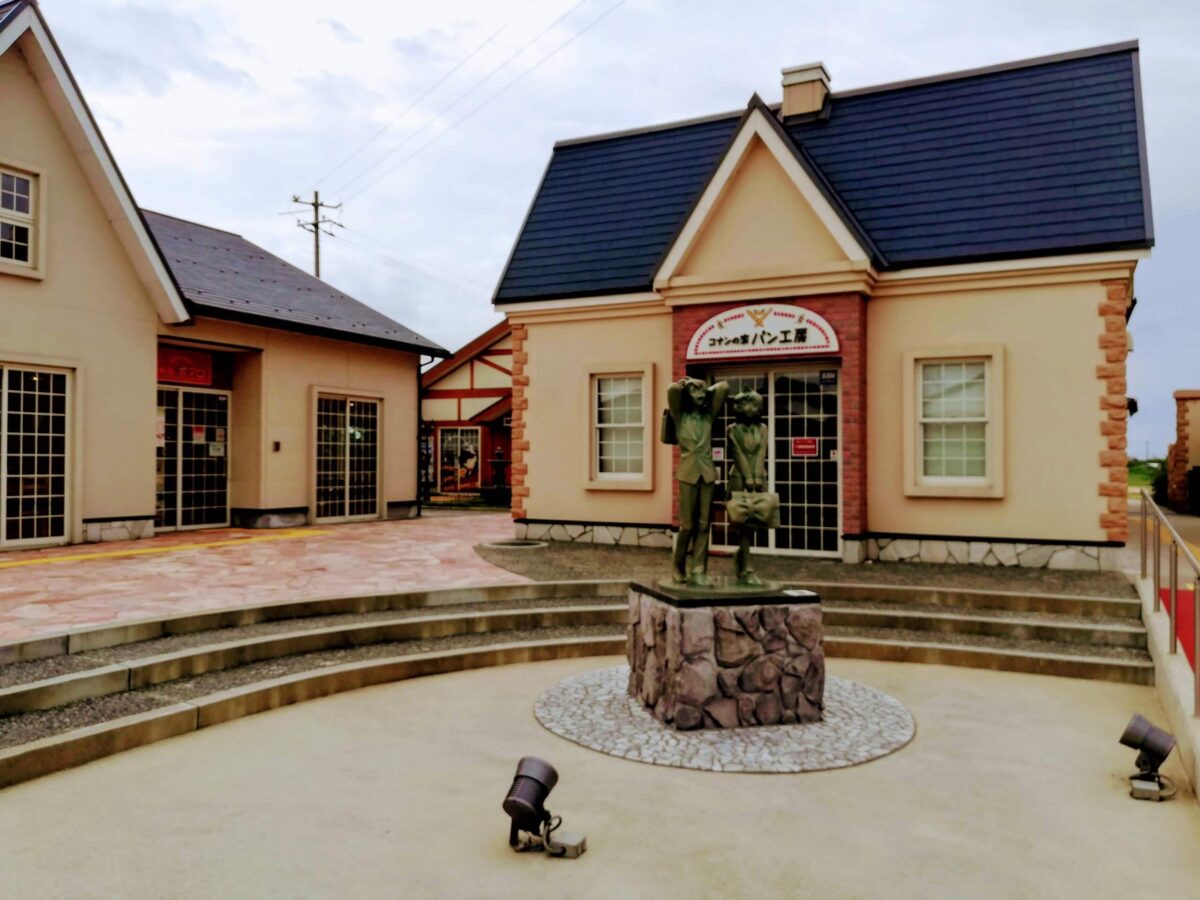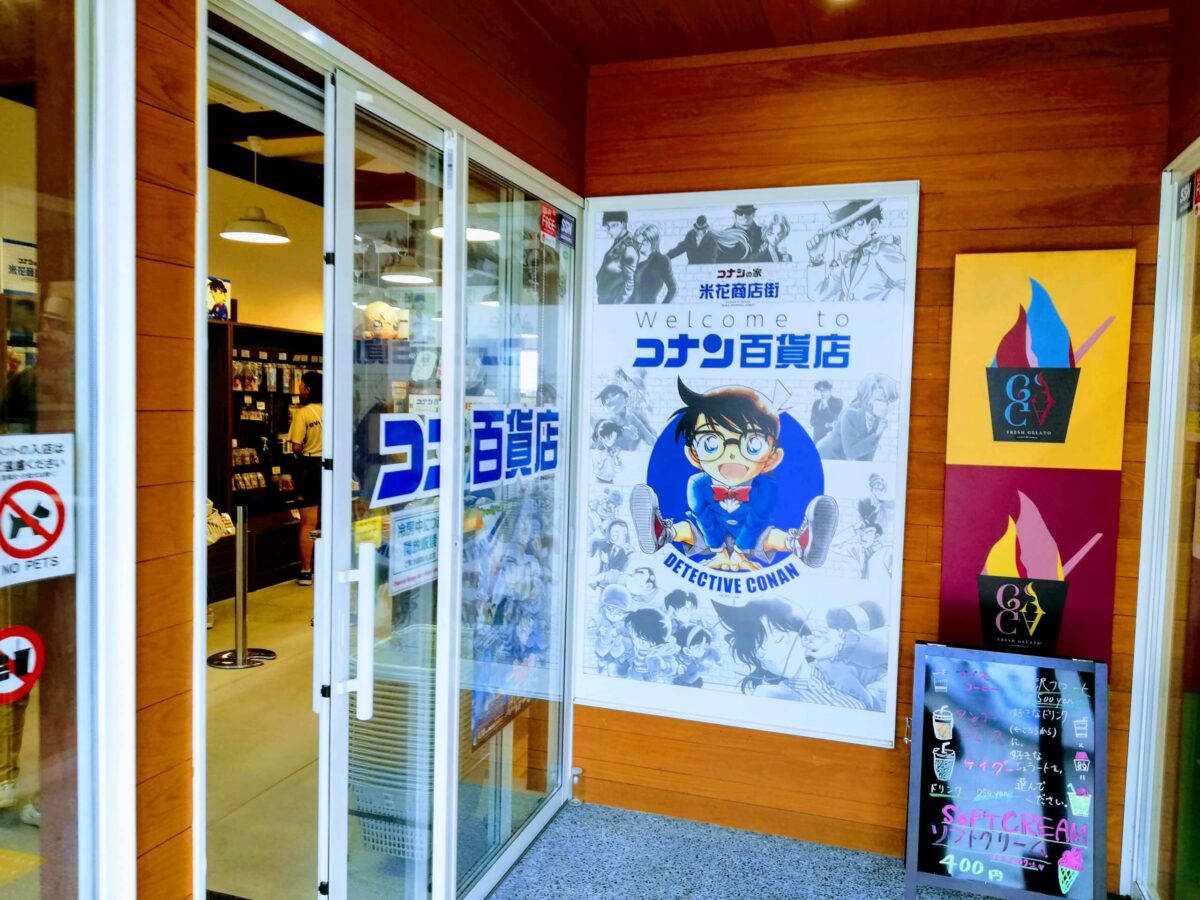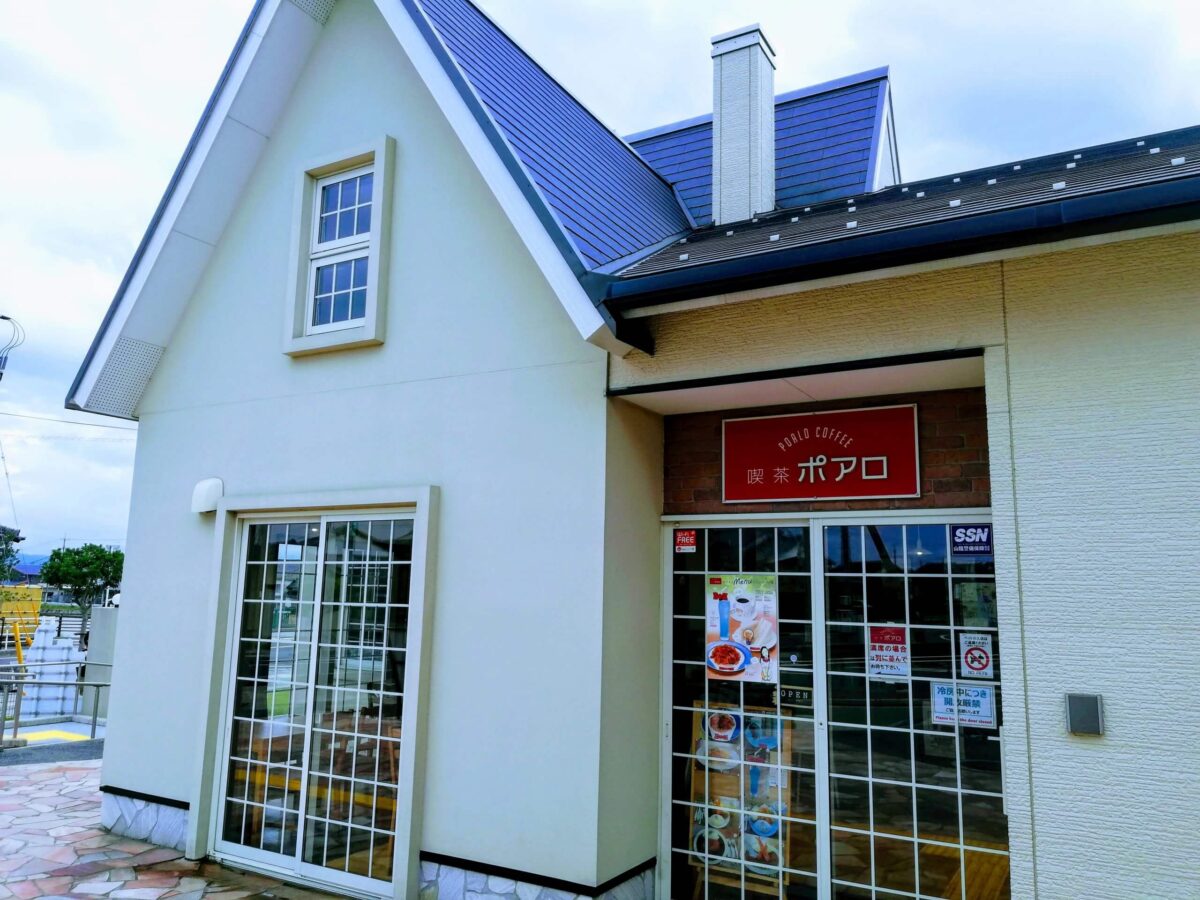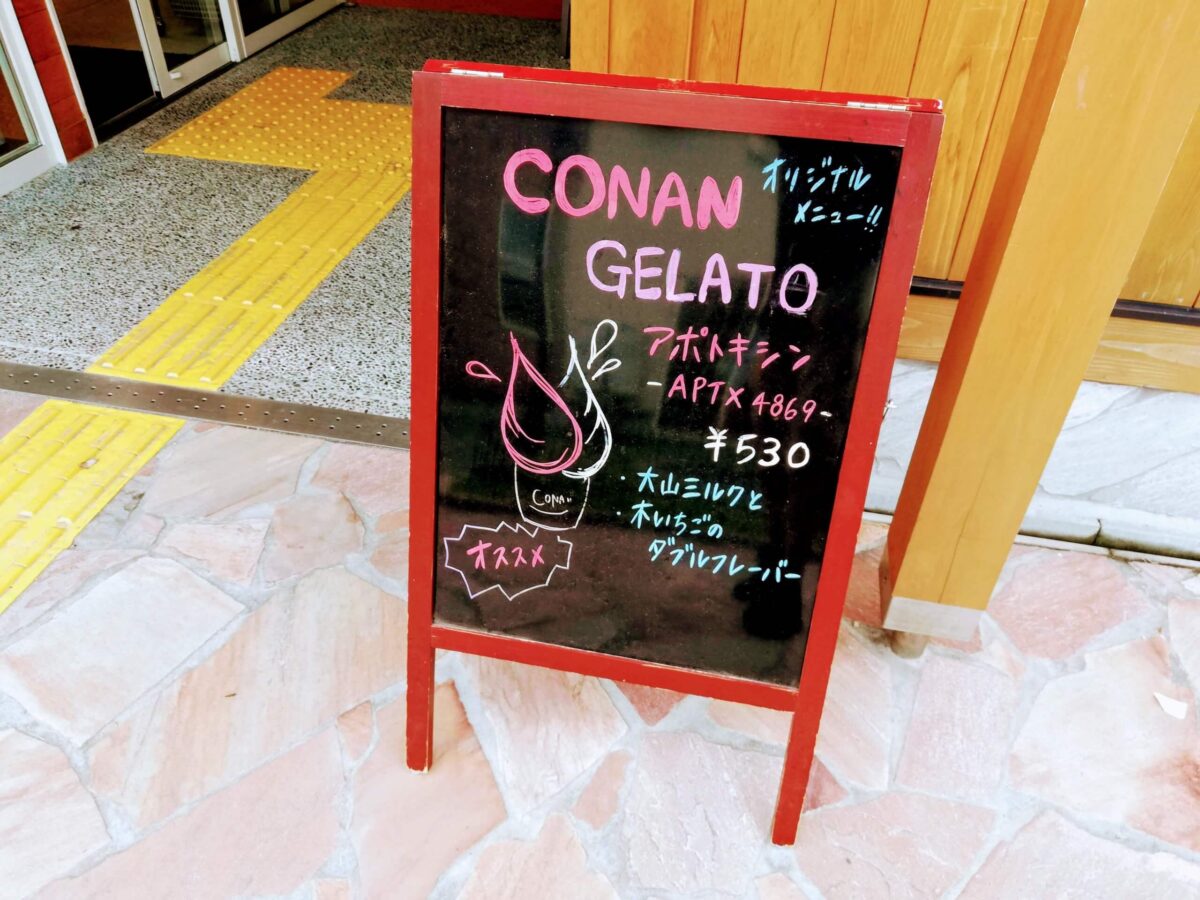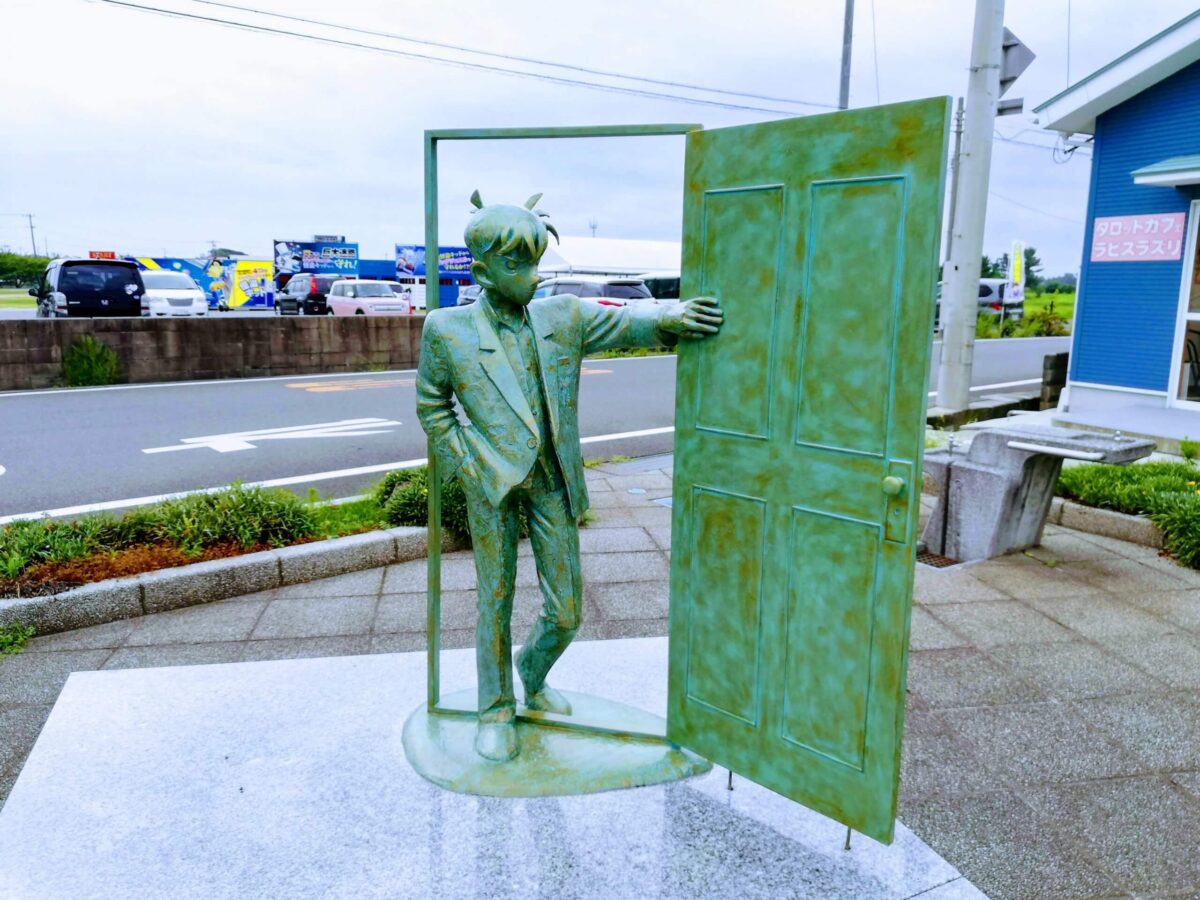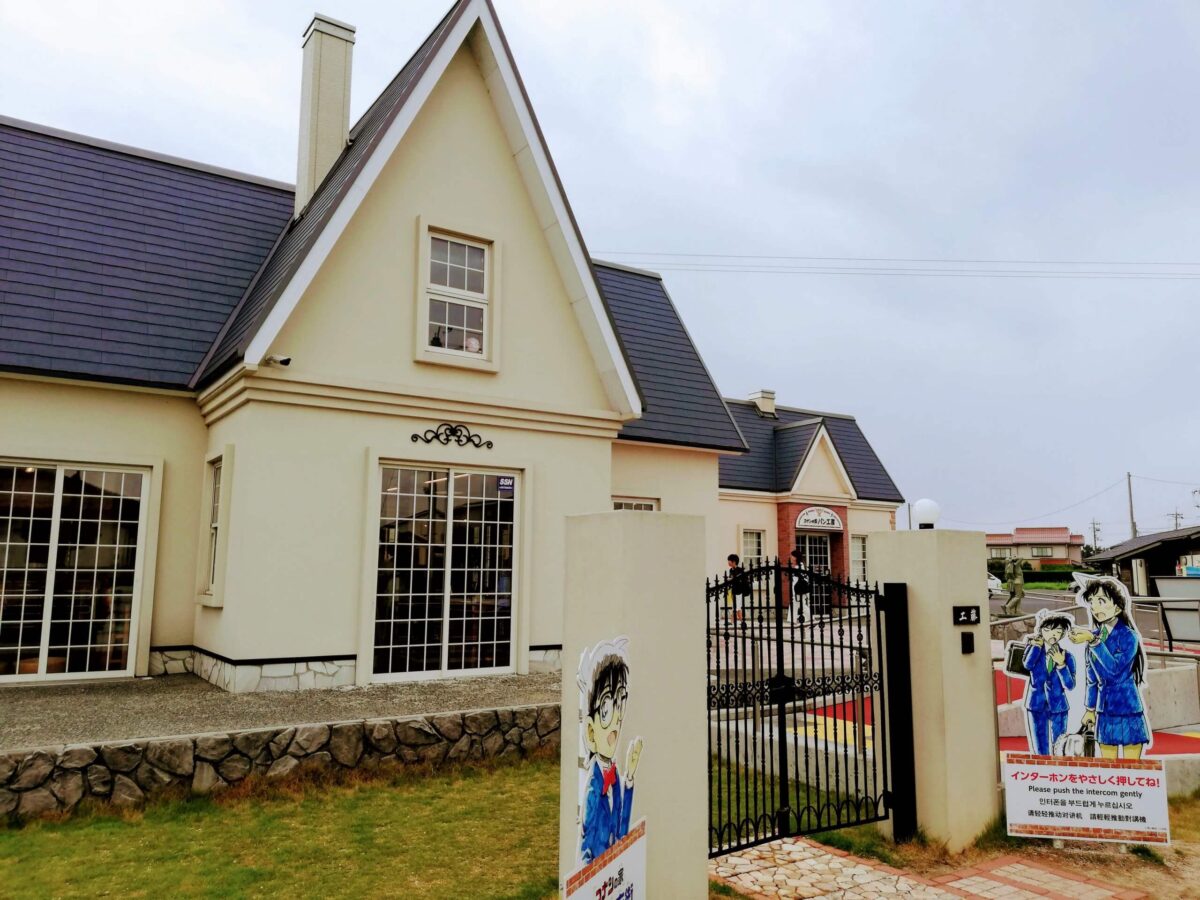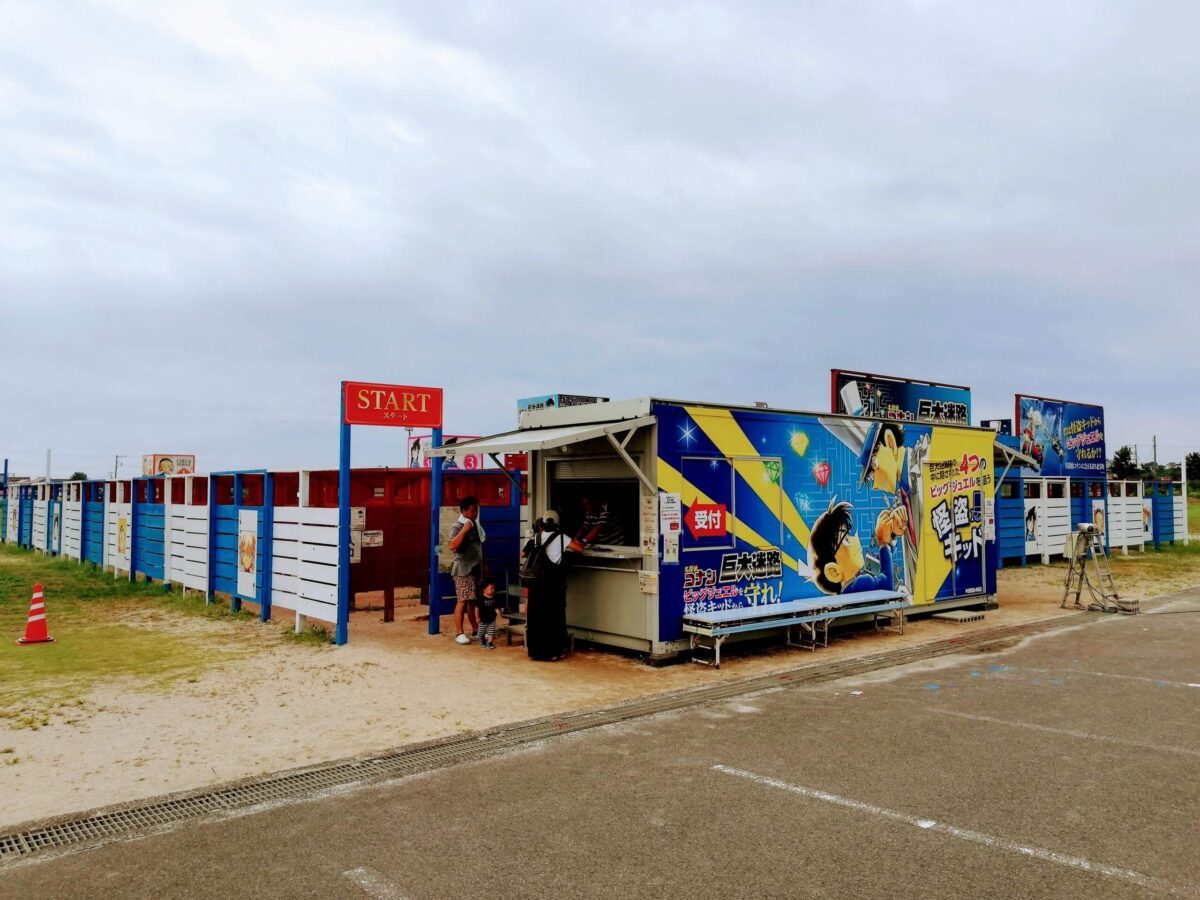 There was also a huge maze in the parking lot opposite Yonehana Shopping Street.
Aoyama Gosho Furusato Memorial Hall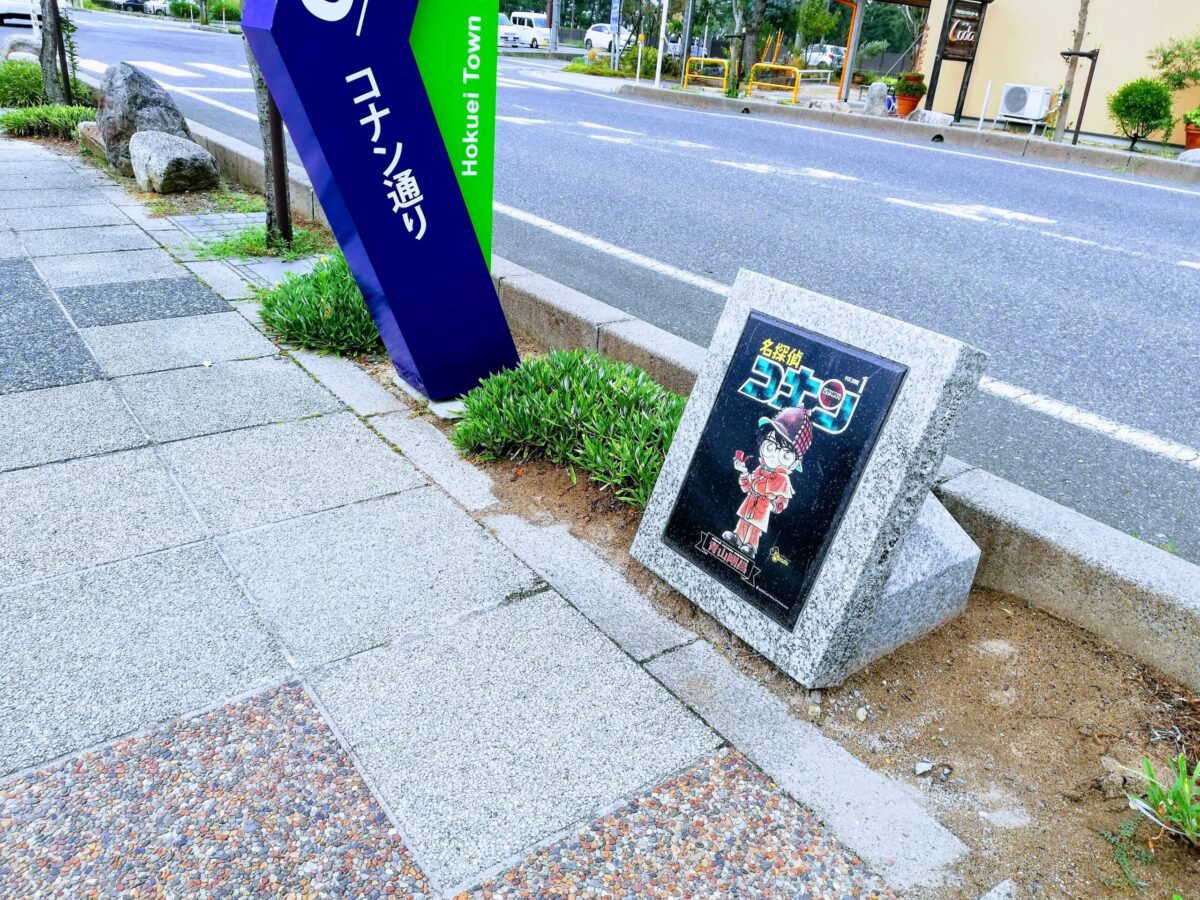 To be honest, Conan couldn't follow that far, and I saw about a few movies at the beginning of the comic …
When I went to the memorial hall, I took "Magic Kaito" and "YAIBA".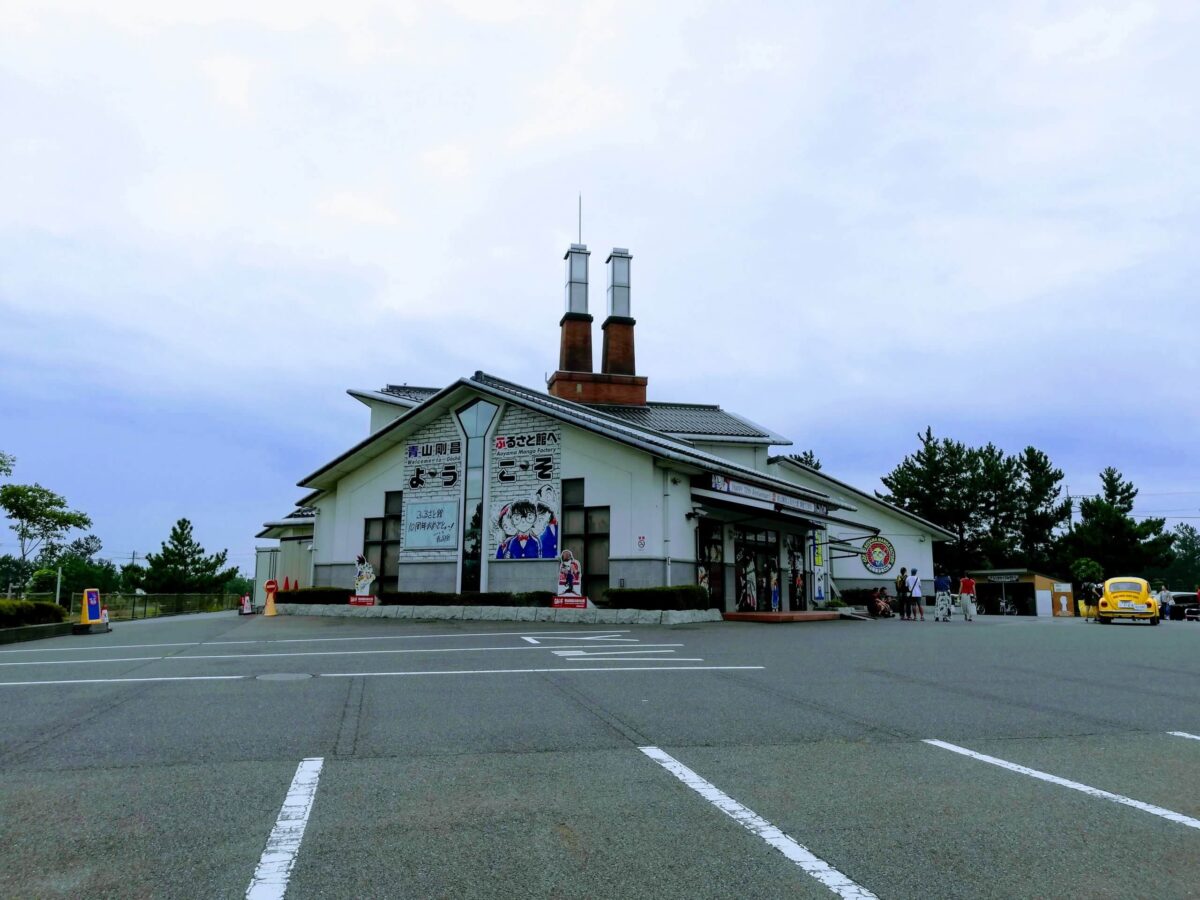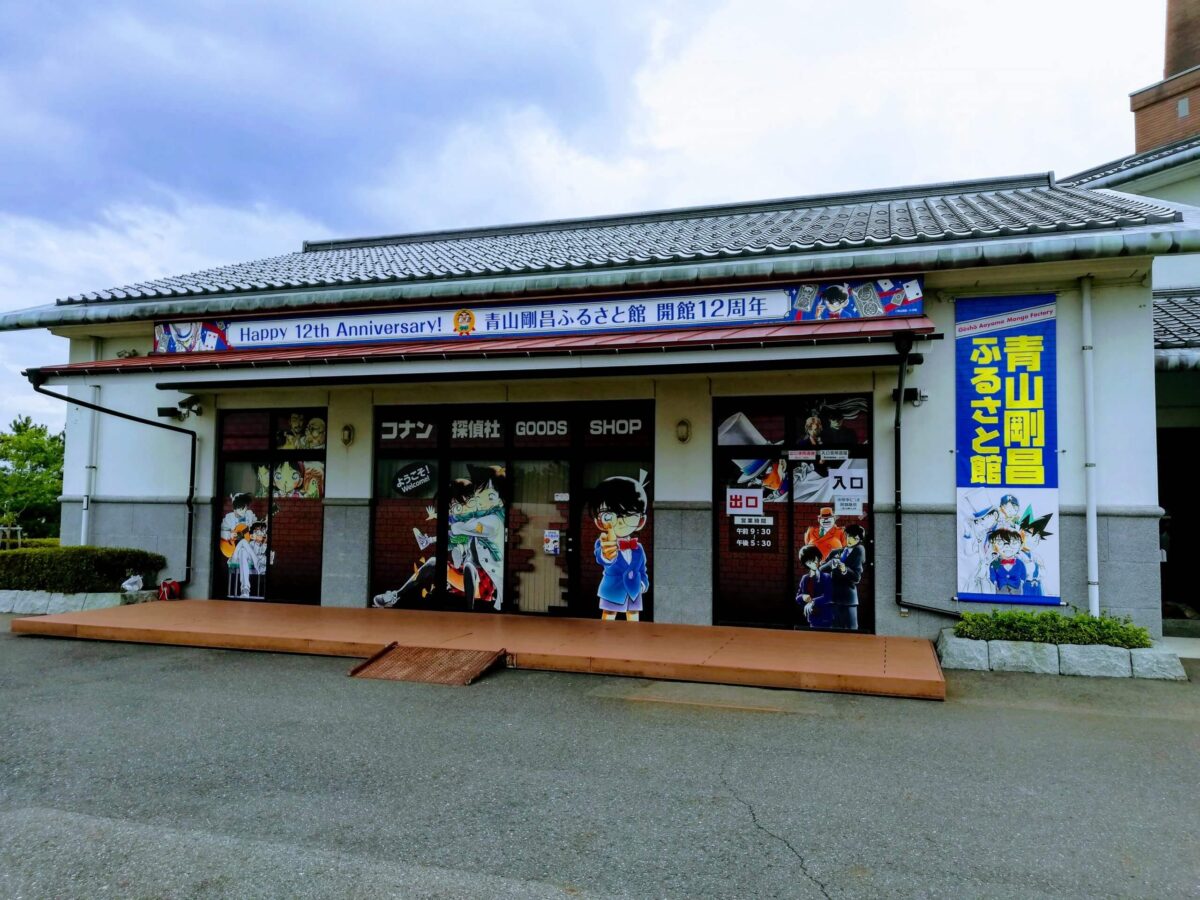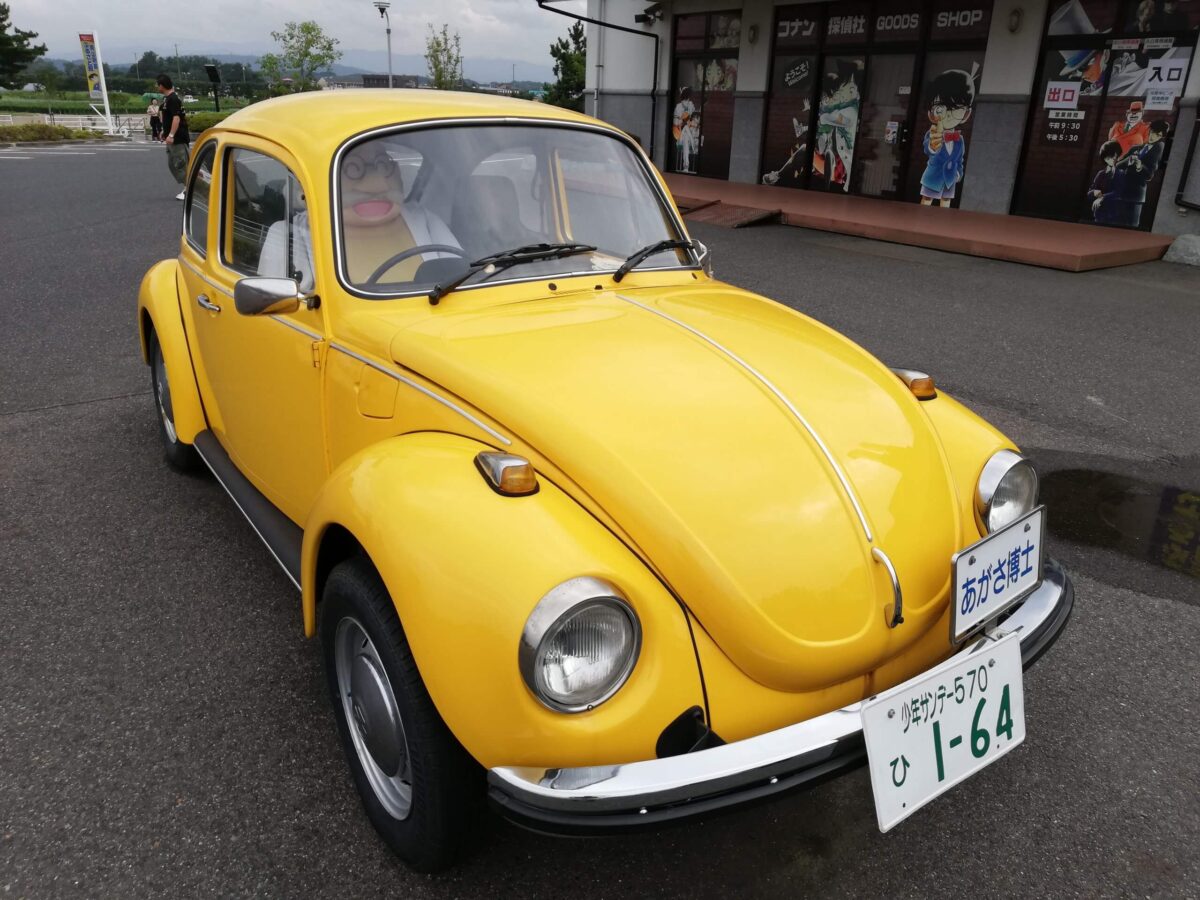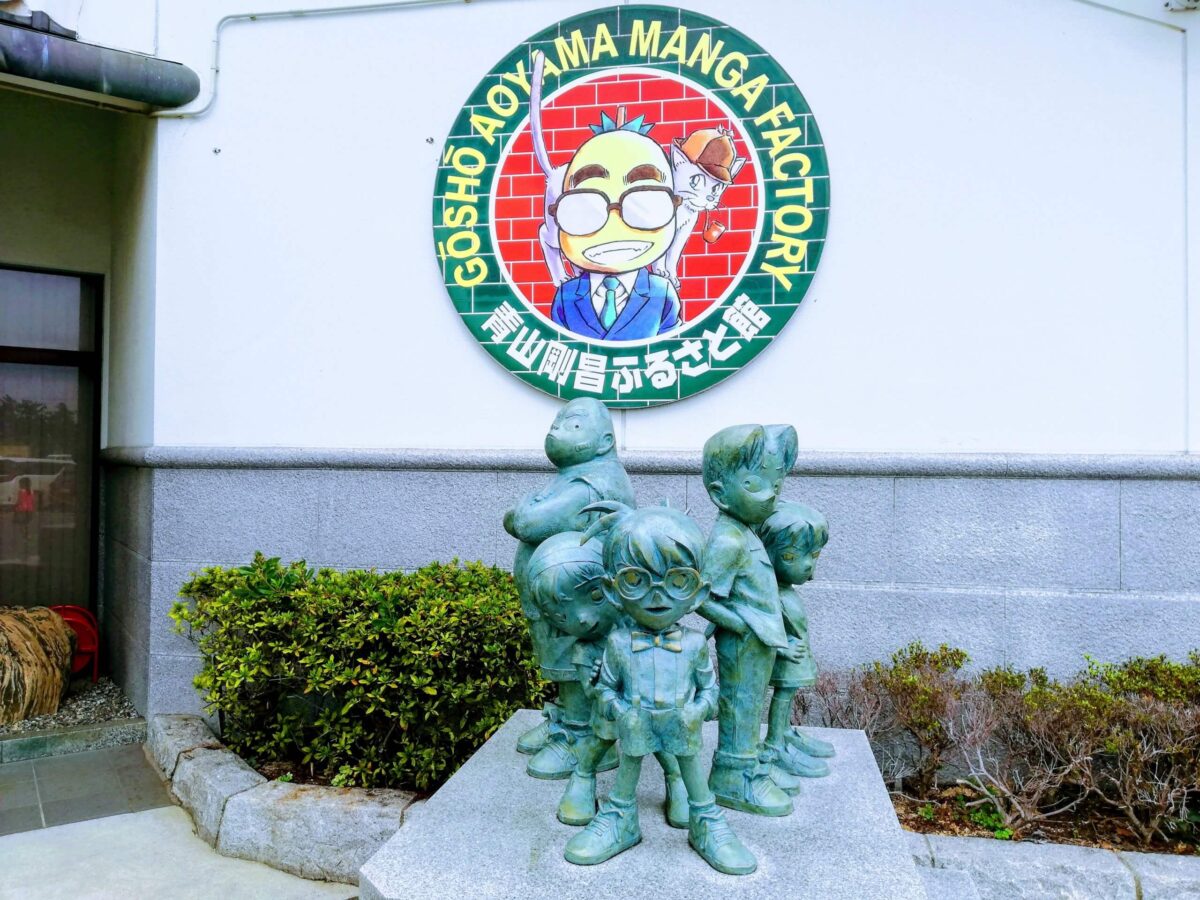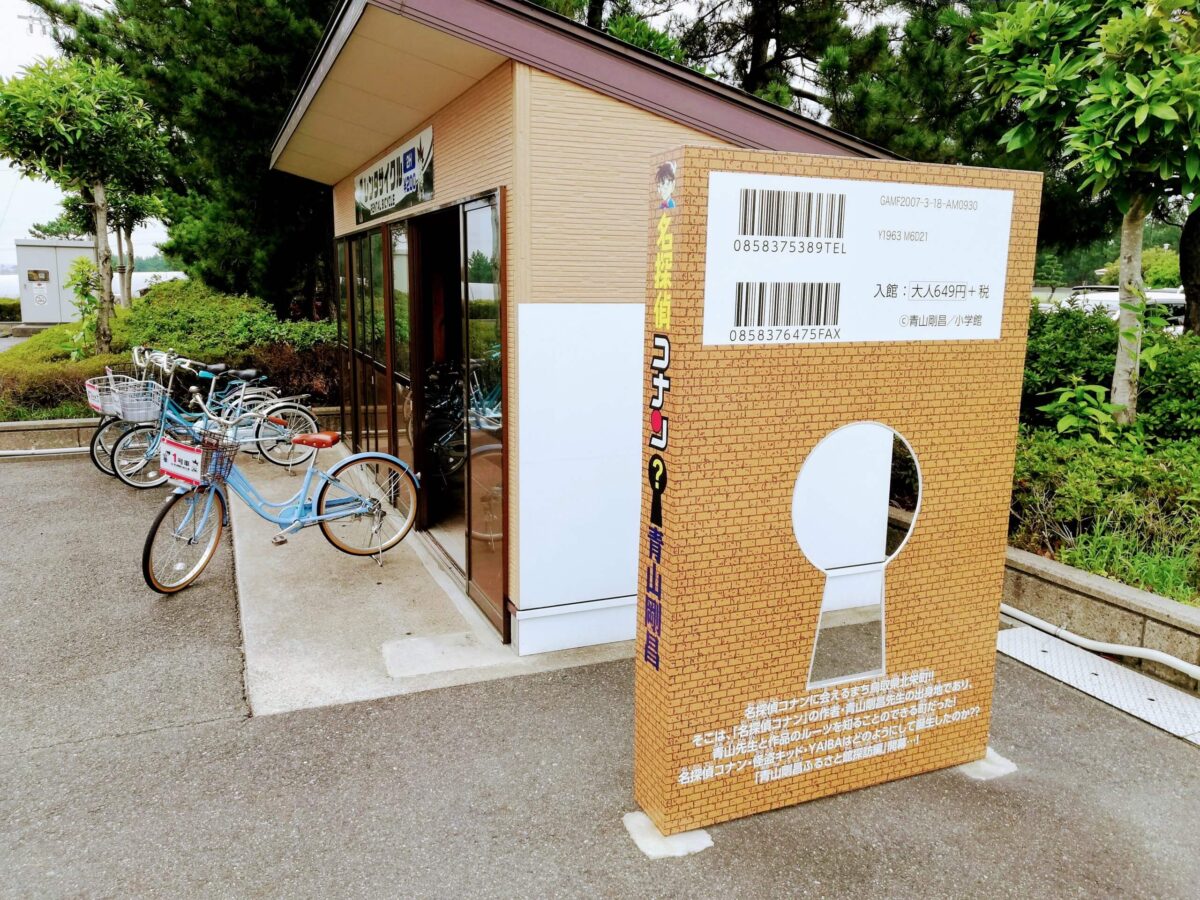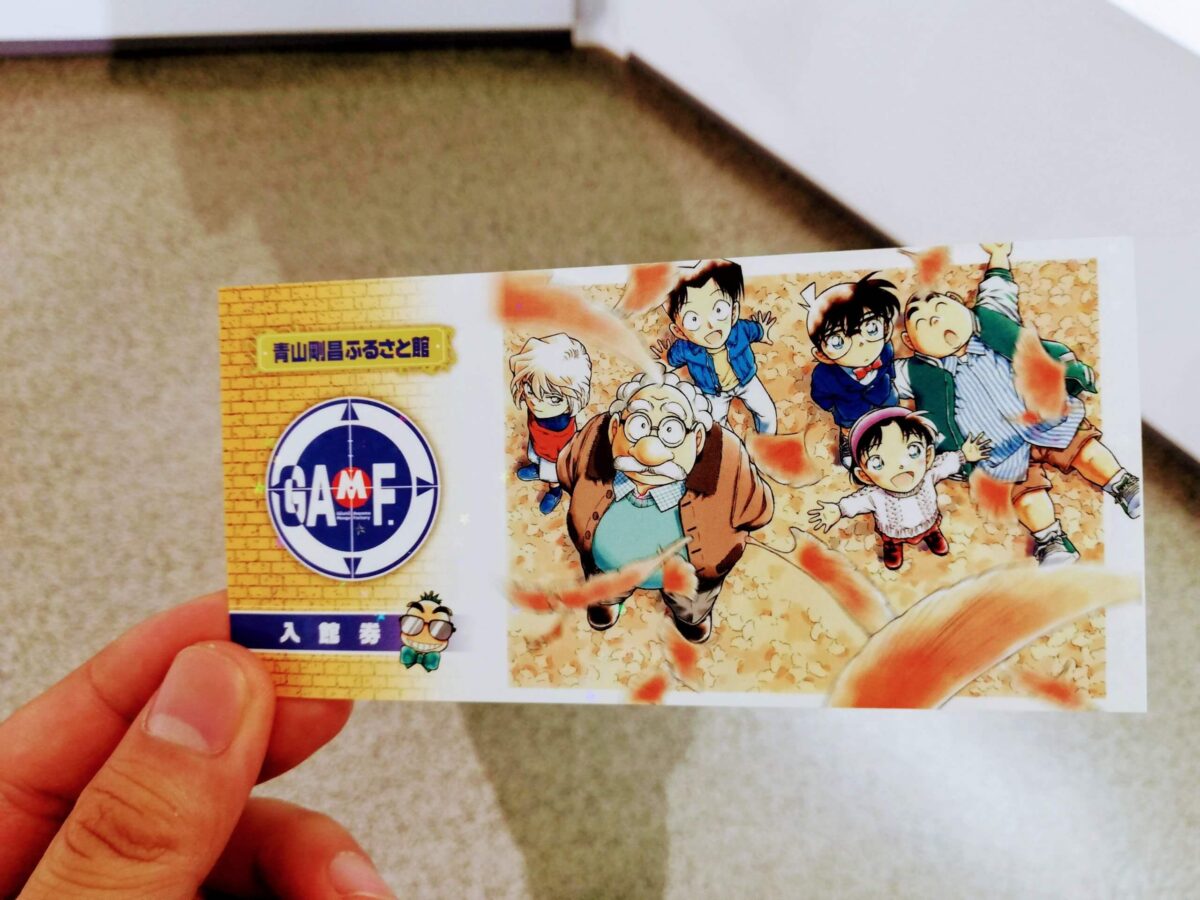 Tickets are already fashionable. It is thick, it is clear, and it is sparkling, so it becomes a souvenir!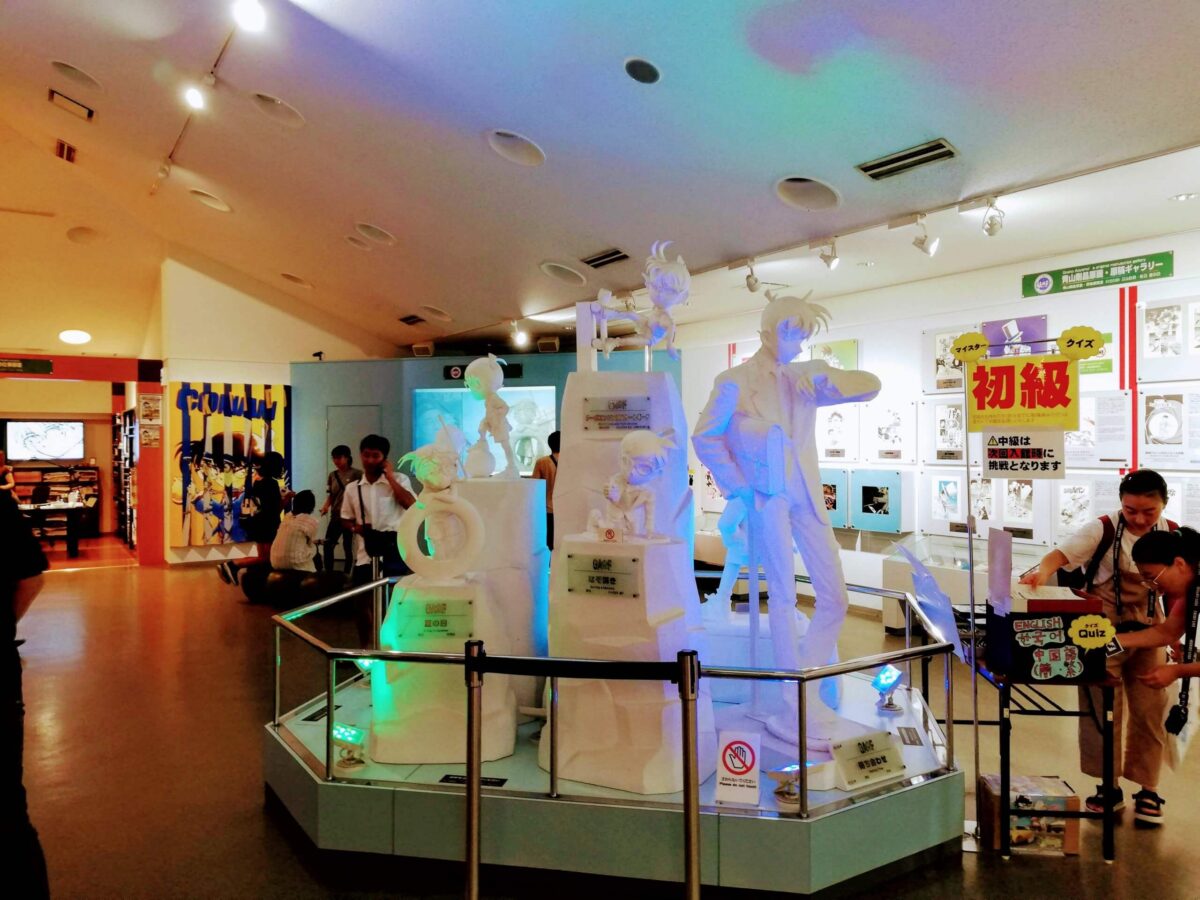 The quiz on the right is a mini-game that you can solve while going around the building.
If you answer correctly, you will receive a "Beginner" certificate, but you can only challenge the upper level after the next time.
I thought that the way of the memorial hall to make a repeater firmly was good!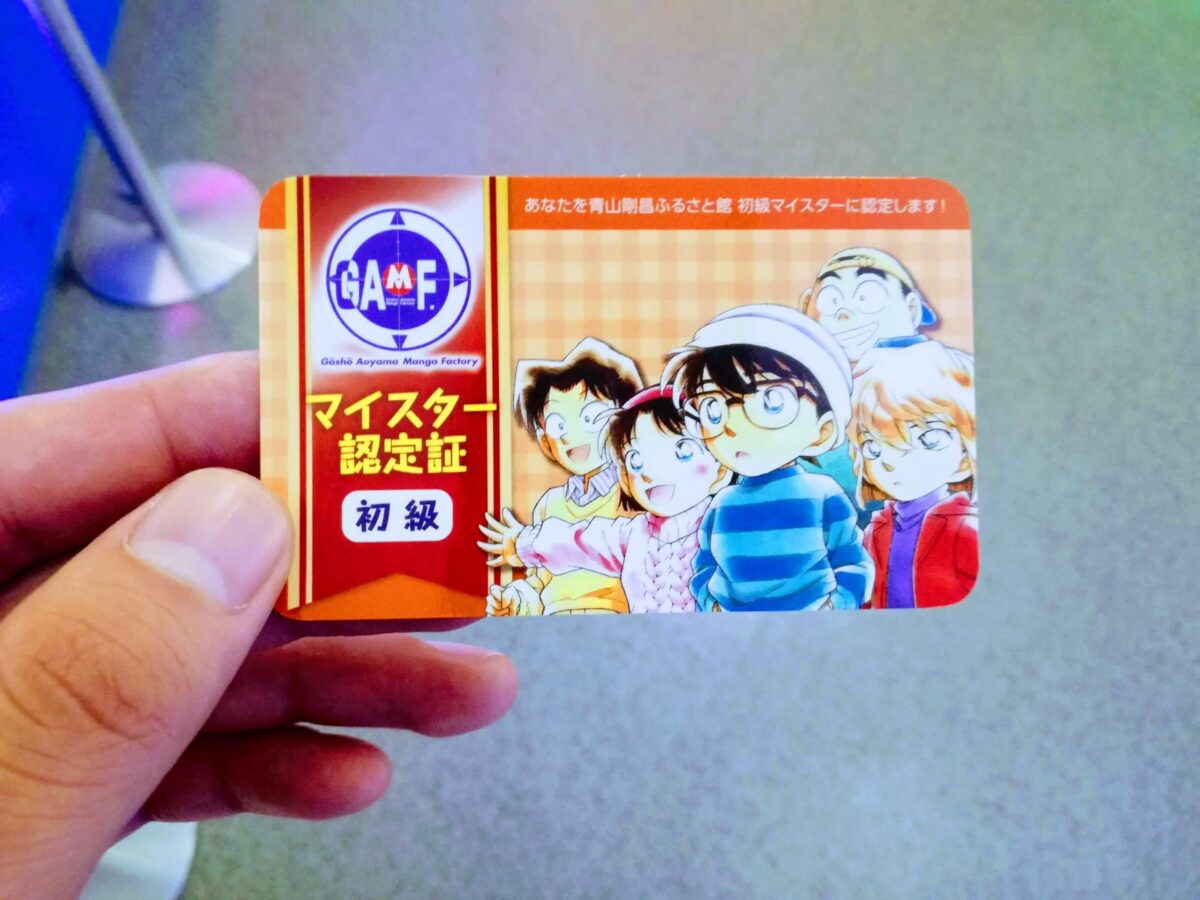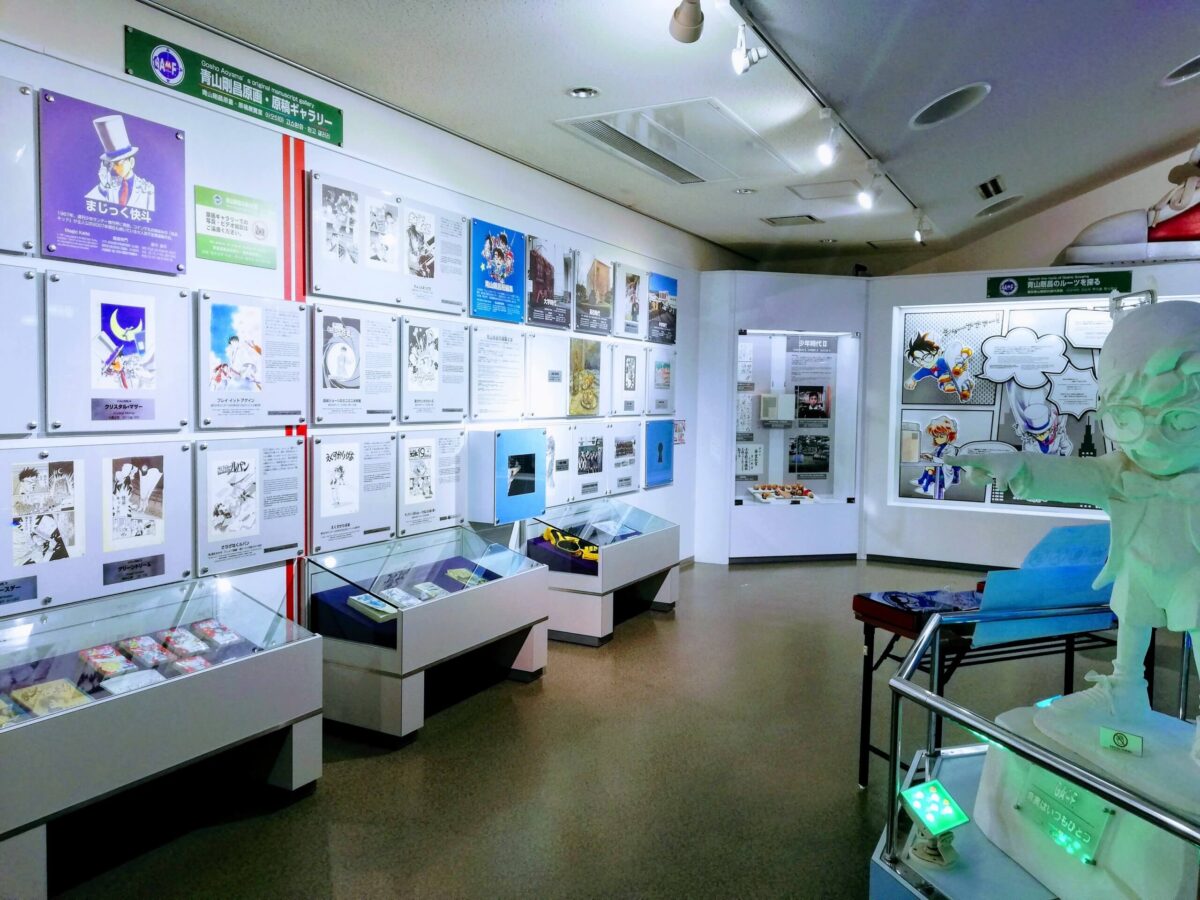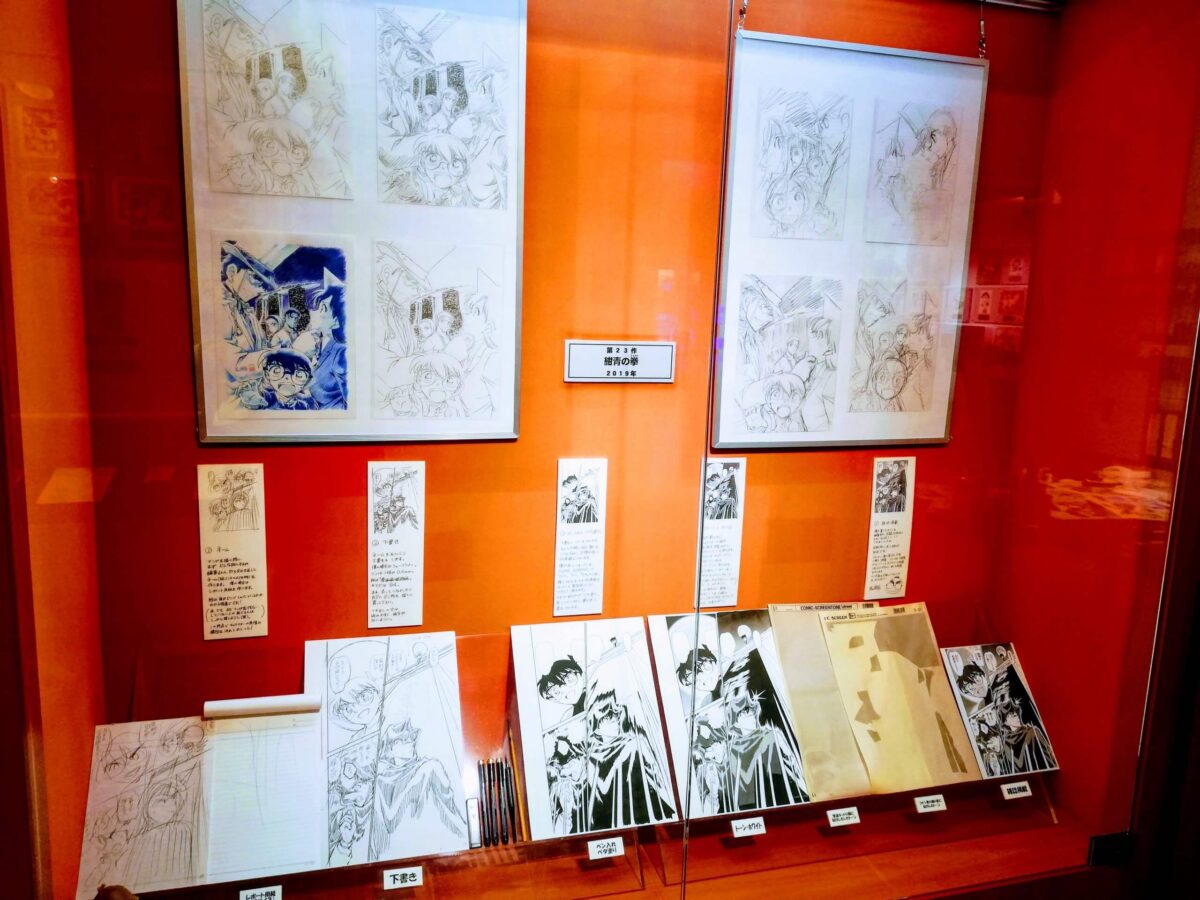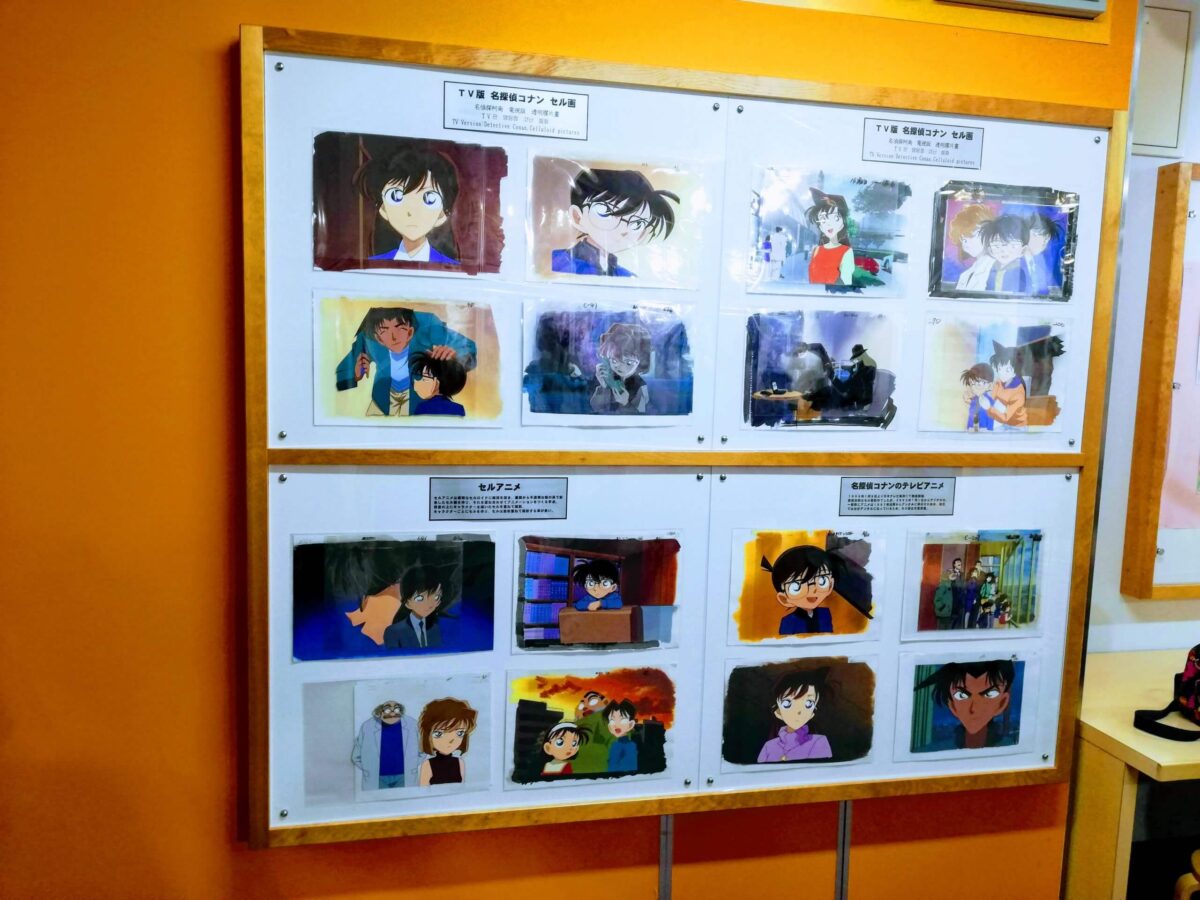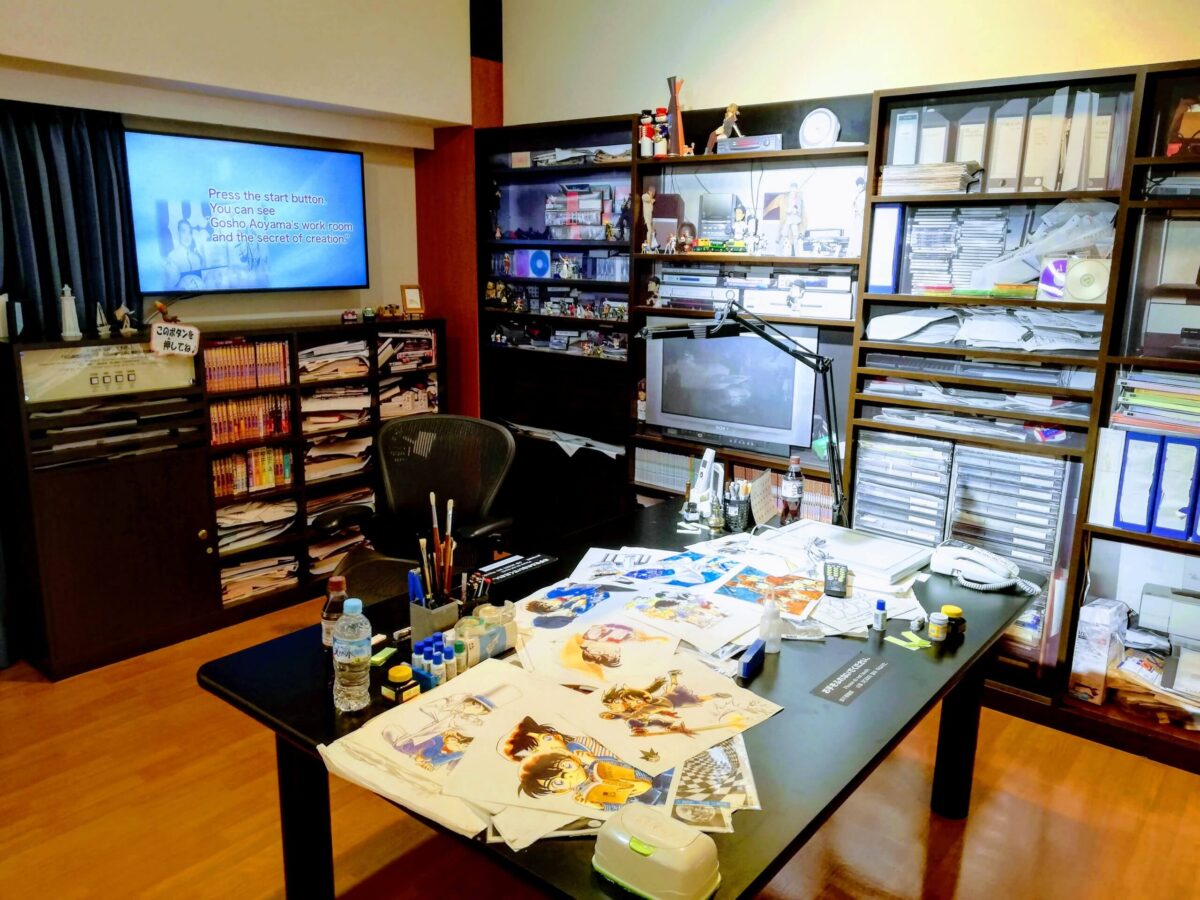 There are not only manga but also anime and movie booths, so if you are a fan, you will not get bored even if you have a day?
Dr. Akasa's favorite car "" is on display.
Impressions of Tottori trip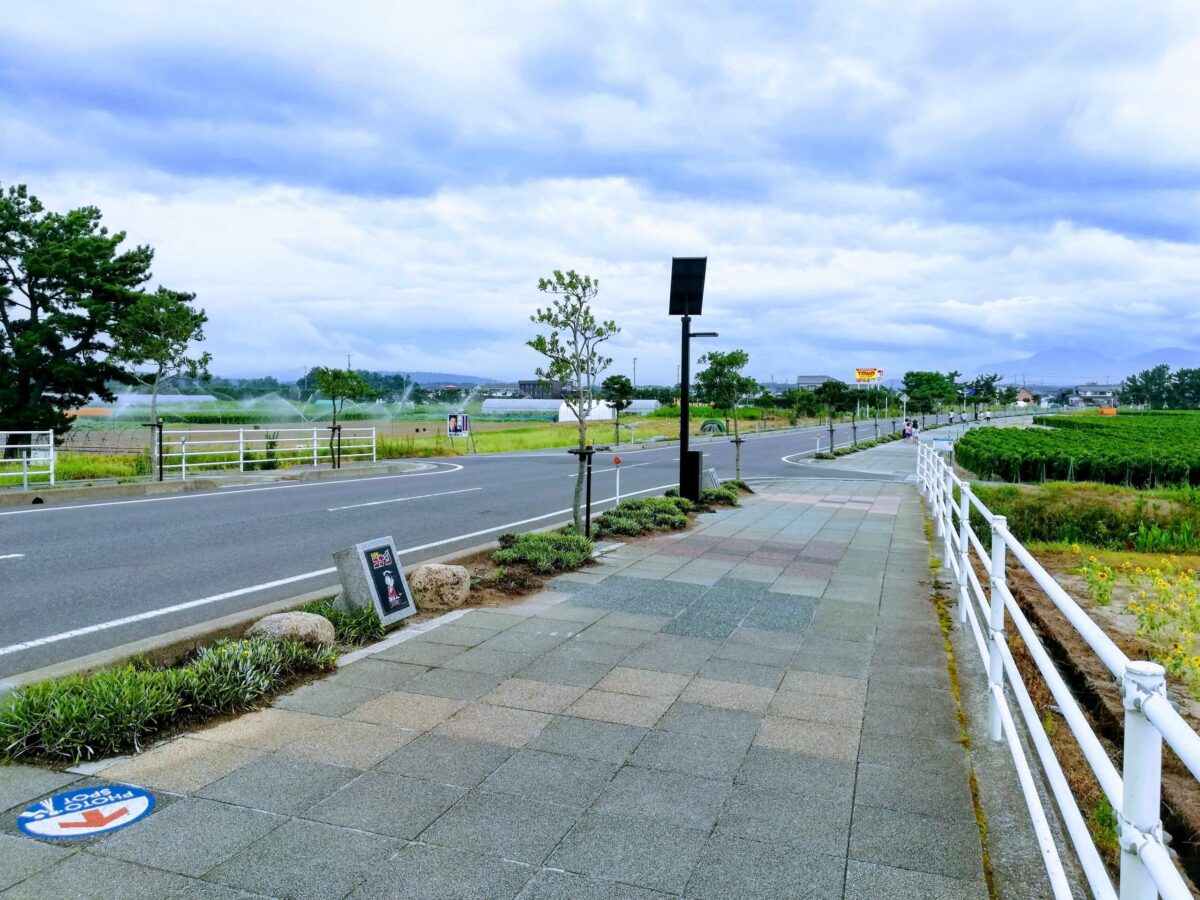 I remembered Hamanaka-cho in Hokkaido, the hometown of Monkey Punch, the original author of Lupin III.
【Hokkaido Bicycle Round】University Student's Hokkaido Bicycle Round! 1 month, counterclockwise ((1) From Nagamakibe to Akkeshi)
I visited during a trip around Hokkaido bicycle, but it may not have been as exciting as Hokuei-cho.
Conan has many fans because it can be enjoyed by children and adults, and there seems to be little opposition to revitalizing the town in Conan.
Lupin may not be shown to children, and the copyright of the movie may be disjointed …
Fans are a coveted sanctuary, so we encourage you to visit! Fun!
Domestic Travel Articles