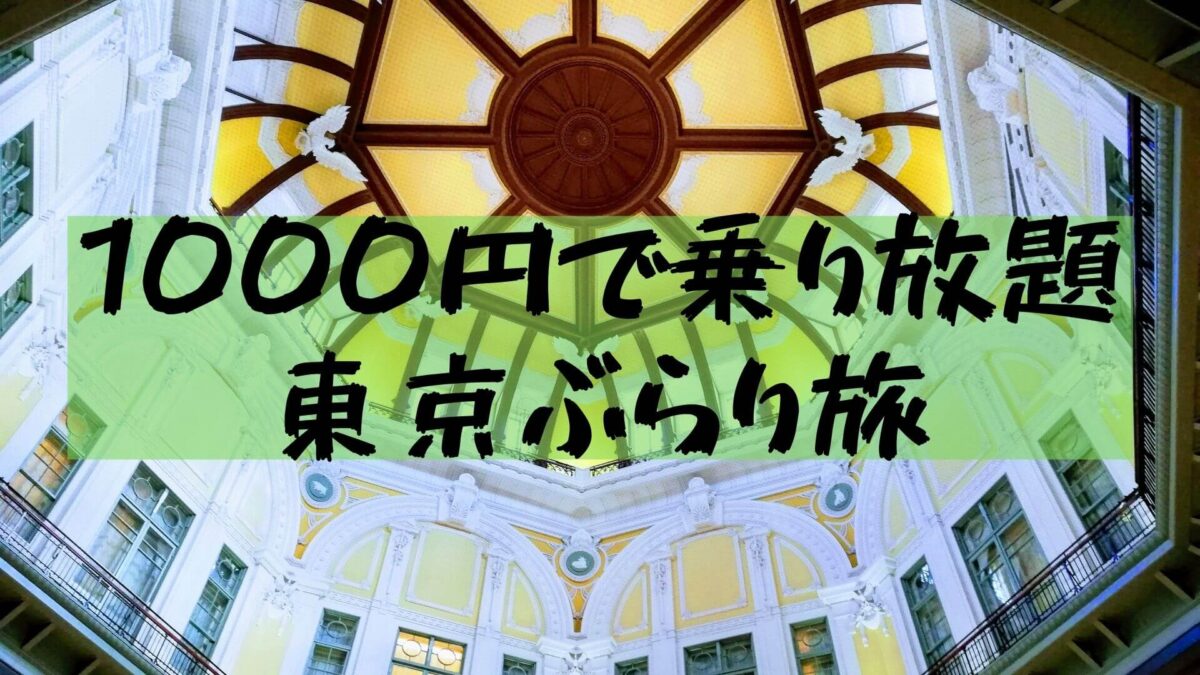 Moved from the Nagamanbe campus to the Katsushika campus and started living alone in Tokyo.
In an way to enjoy Tokyo, I purchased a "Tokyo City Pass" that allows you to ride the Yamanote Line for 760 yen.
We will introduce impressions of Tokyo sightseeing that can be done within 1000 yen and recommended secret spots!
Unlimited Ride Pass
Tokyo City Pass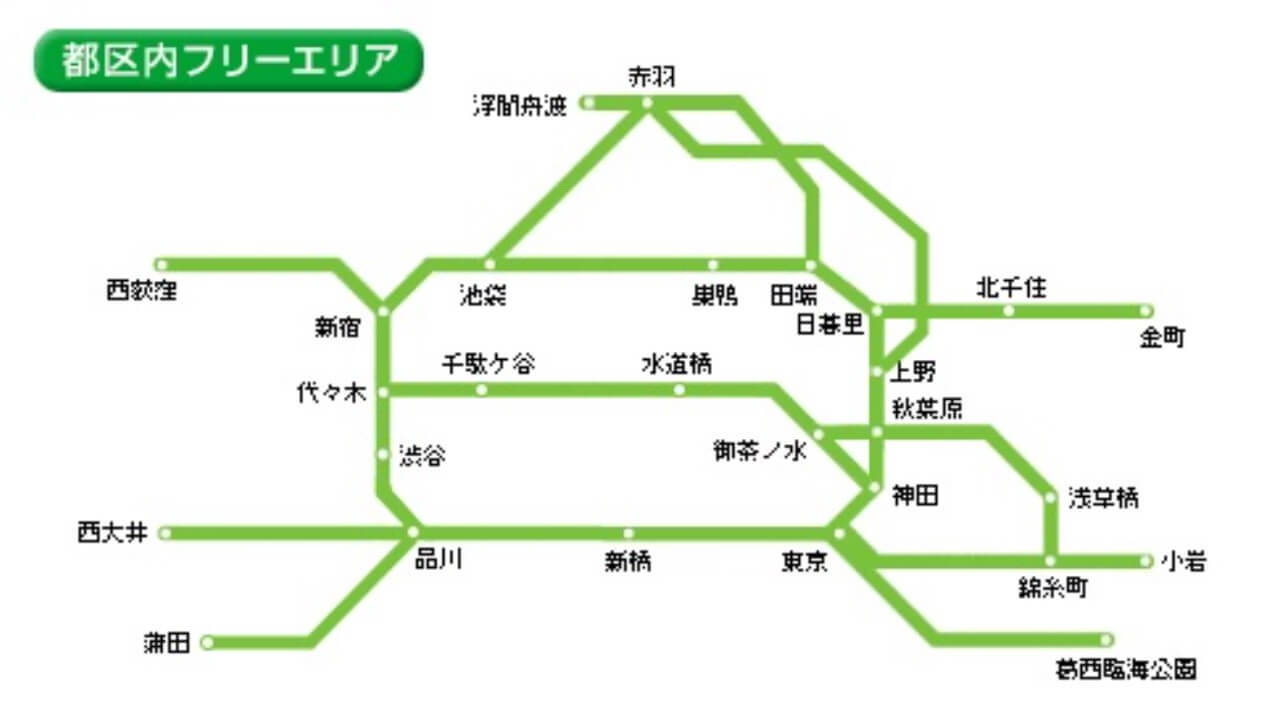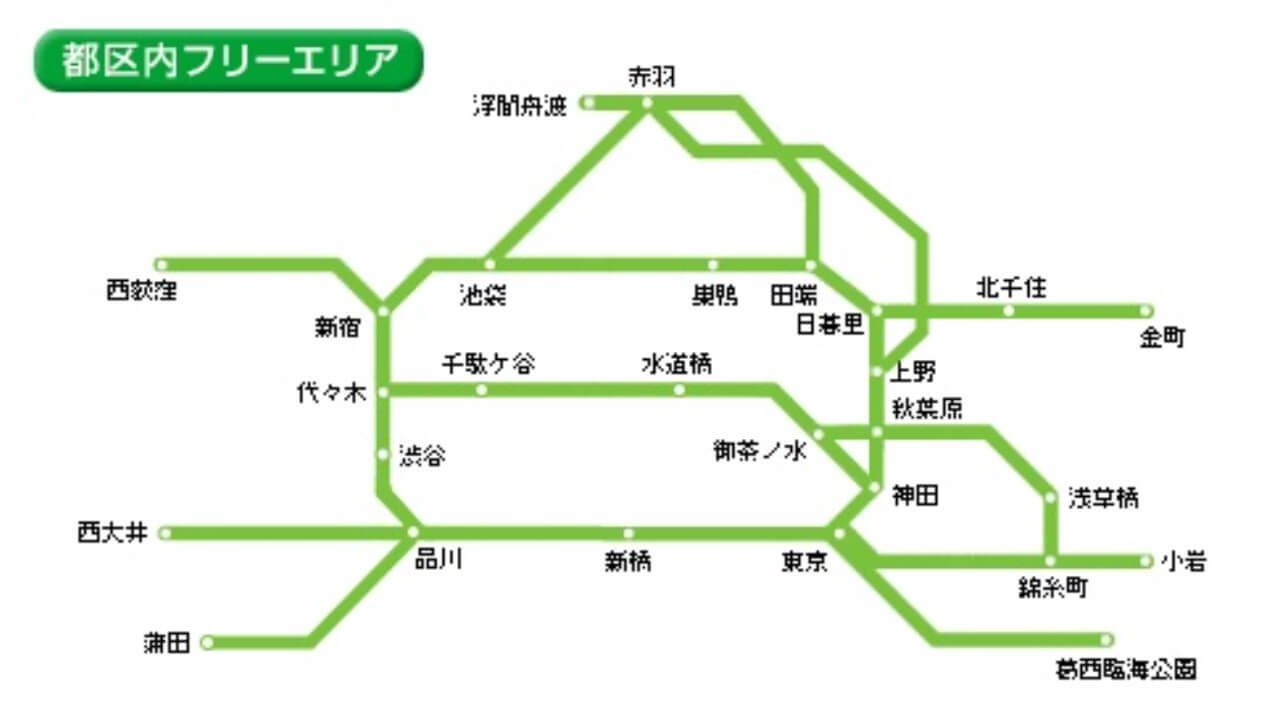 For 760 yen, the JR line shown above is unlimited rides for 24 hours from purchase. (There is a knack for connecting)
Even if the date changes, it is valid for 24 hours, so it is possible to stay overnight depending on how you use it.
You can buy at the ticket vending machine and pay by credit card.
Tokyo Metro 24-hour ticket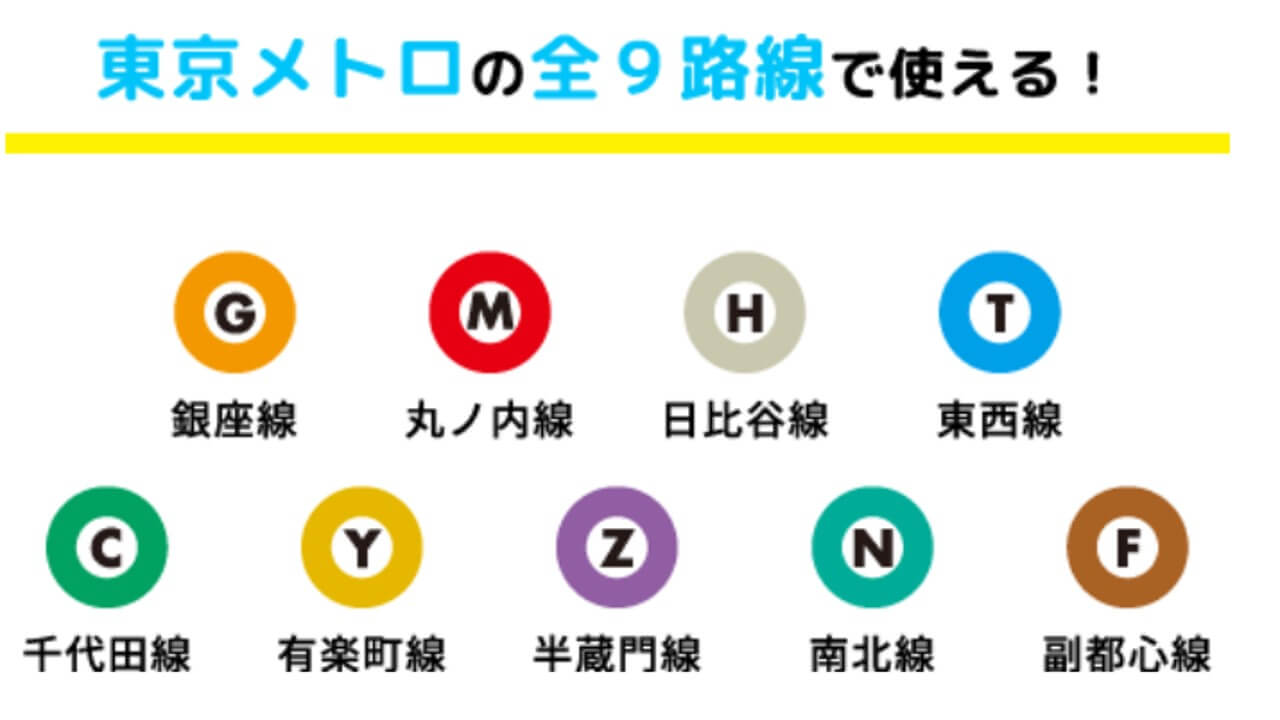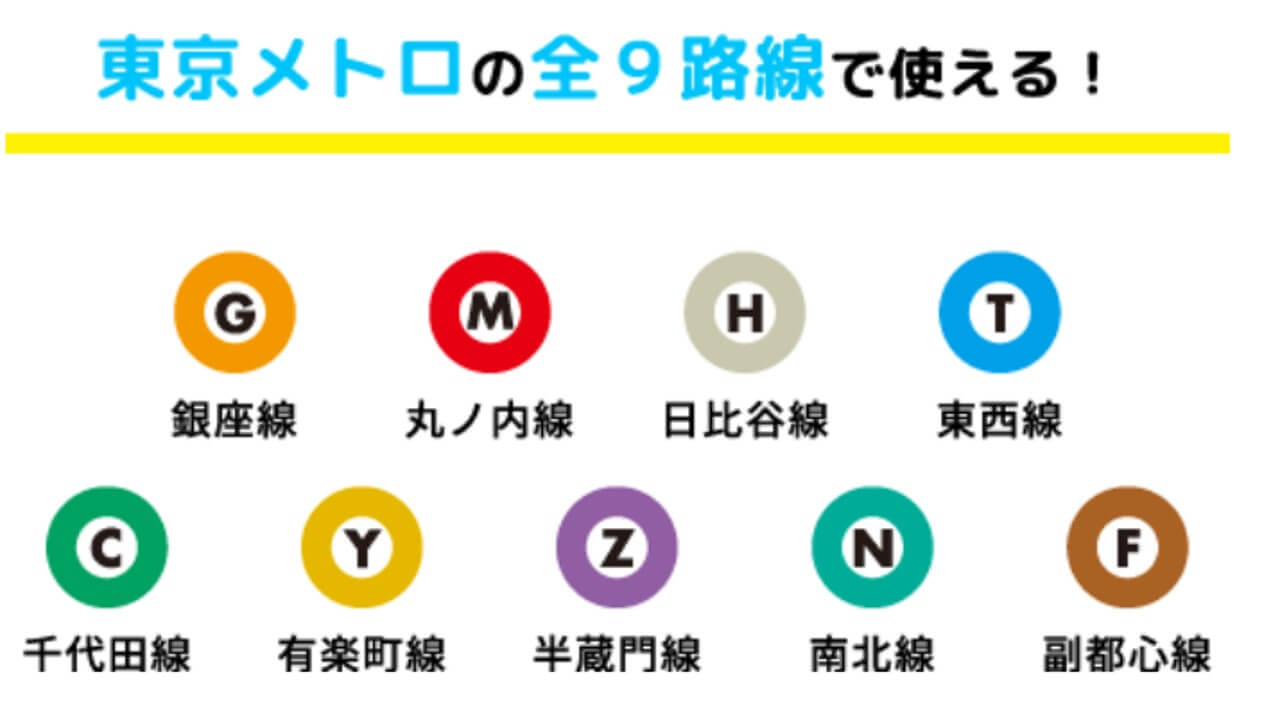 I've never used it, but there are also tickets that allow you to ride all tokyo metro lines 24 hours a day.
This is 600 yen and you can ride 24 hours a day, so it may be good to use it depending on the area you want to go!
Recommended for sightseeing spots in Tokyo
Asakusa
Asakusa is relatively close to my home, but I went there because I did not go around firmly!
It is also fun to see the store opening until you arrive at Sensoji Temple, and you can spend time happily.
Since the New Year is also close, it is a traditional town that there are characteristic stalls such as hagoita.
We also recommend Marugoto Nippon, a collection of local specialties from Japan, and Kamiya Bar, which originated from electric blanc.
Asakusa Cultural Tourism Center seems to be doing free tours around temples and shrines every day at 11:00 and 14:00!
Akihabara
It's not like there are certain attractions, but the city itself is like a tourist attraction.
It is fresh, such as advertising anime and games in the building, and maids touting on the roadside.
There are irregular events, so atre, electric hall, animate, etc. are recommended.
It is divided into an electric town and an anime street by the exit, and if you make a mistake, it is quite troublesome to move.
The Akihabara Blood Donation Center, where subculture-themed exhibits are held, is also a highlight.
Shibuya
The mural "Myth for Tomorrow" displayed in the connecting passage is the work of Taro Okamoto, famous for his tower of the sun.
Shibuya has his studio, which has been improved and is now open as the Taro Okamoto Memorial Hall.
Exhibits and production tools are casually placed, and you can take photos freely in the museum.
Another recommendation is the Blue Cave, which takes place in Yoyogi Park during the Christmas season.
The illumination with blue LED is crowded with many people including couples.
Ueno
Ameyoko is a busy boulevard, but it is recommended to try entering the side street.
You can feel like you have come to a different world, such as a store with only Autoku Knife and a restaurant where there are only Chinese people.
There are many museums and museums, including the National Museum of Nature and Science, so there are many events.
Some universities have partnerships with museums, and some are free to enter.
As long as you belong to a university, it is too much of a gas to not use the best museum in Japan, so check it out!
Oshiage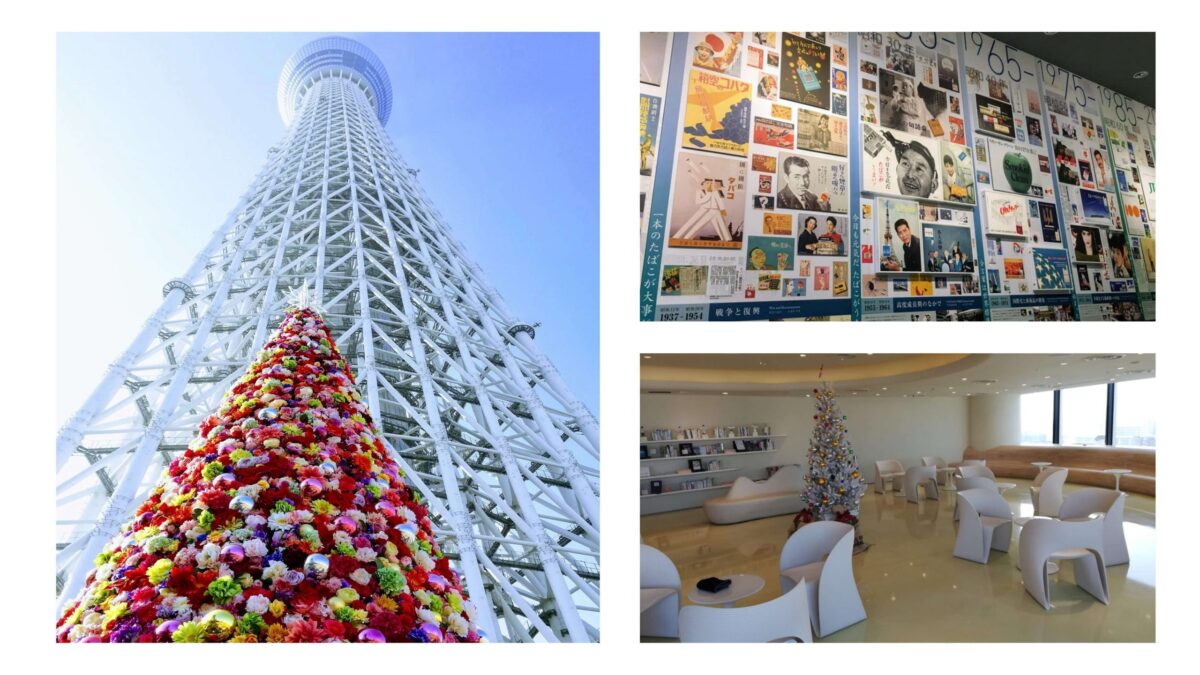 You can play all day here at the station where the well-known Tokyo Skytree rises.
On the streets lined with Japanese-style shops, you can see what Japan is like that foreigners imagine.
It is easy to go to the Observatory Yasumida Aquarium, but you can enjoy it without spending money there.
In addition, there is a state-of-the-art blood donation center, a postal museum, and a experience space at Chiba Institute of Technology.
A short walk away, there is also a slightly unique and favorite facility called the Tobacco and Salt Museum.
Tokyo
Be careful because there are few restaurants such as convenience stores on the exit side, which is famous for its brickwork.
However, on the other hand, there are no buildings with flashy colors, so it is a region that is kind to the eyes.
The Imperial Palace, which has many people running around, is open to the public for a limited time, so check the date and time.
The second photo is taken in the autumn of 2020 at the "Ōinomiya General Visit and Reiwa First Year Autumn Imperial Palace Inui-dori Street Open to the Public.".
There are so many high-end shops and museums that you can visit with a few schedules.
Odaiba
It is not possible to get to it only by JR Tokyo-ku pass and Tokyo Metro, but it is fun, so I recommend it.
Fuji TV is a place to enter for free, and a building that contains a candy store, etc. although I do not remember the name.
If it is a paid facility, teamlab, Joypolis, wax museum, haunted house, Ferris wheel, etc.
Because there are many indoor facilities, there are many attractions that can be enjoyed even if it rains.
Science and technology such as Miraikan and NIMS (National Institute for Materials Science and Materials Science) are also developing.
9th DanShita
My personal impression is that even in Tokyo, it is difficult to go if you do not want to go near The Kyudanshita.
There are also Nippon Budokan, The Japan Science Museum, Yasukuni Shrine, etc., and I feel that the whole area makes you feel the history.
Since the Science Museum has a booth, it is interesting that it has a different way of exhibiting from the general science museum.
As built with the Science "Technology" Museum, there are also Pythagora switches with a large number of gears and a bicycle exhibition zone.
The dining room is very raging and there are not many items, so we recommend that you finish the meal elsewhere.
Shinjuku
If you walk a little from the station where the building is crowded, you will see "Shinjuku Gyoen National Garden" with vast nature.
It is also the setting for Makoto Shinkai's "Garden of Words", and many people are taking photos.
When I saw this work, I learned about the existence of Shinjuku Gyoen National Garden, and I went out the next day.
You can see the vast lawn, the garden where various roses bloom, the botanical garden dome, etc. only at the entrance fee.
It is a historic park where people living in Tokyo tired of the hustle and bustle of the city come in search of relaxation.
Tourism Articles