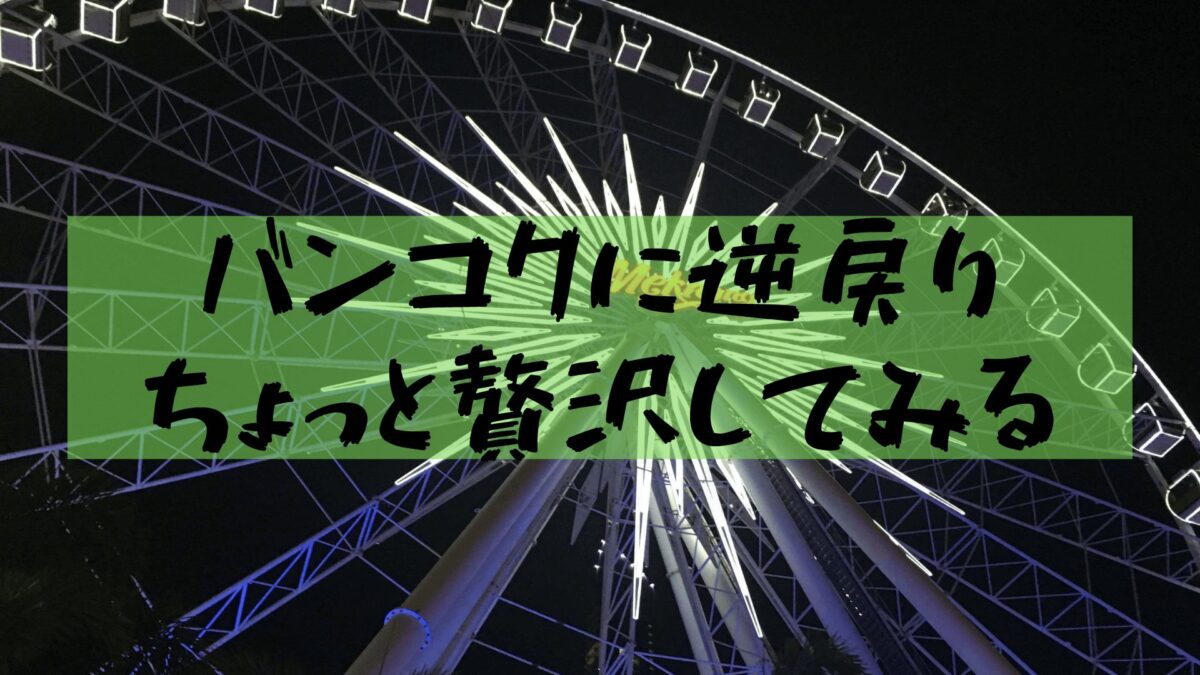 In March 2018, I went to Thailand, my first solo trip abroad, so I compiled my diary on my blog!
Part 4 is a summary of my trip to Thailand since I came back to Bangkok from Chiang Mai!
The trip is coming to an end, so I will do what I want to do with a little luxury!
↓ The opportunity of the trip, the belongings, etc. are summarized in the article below!
Day 11: Bangkok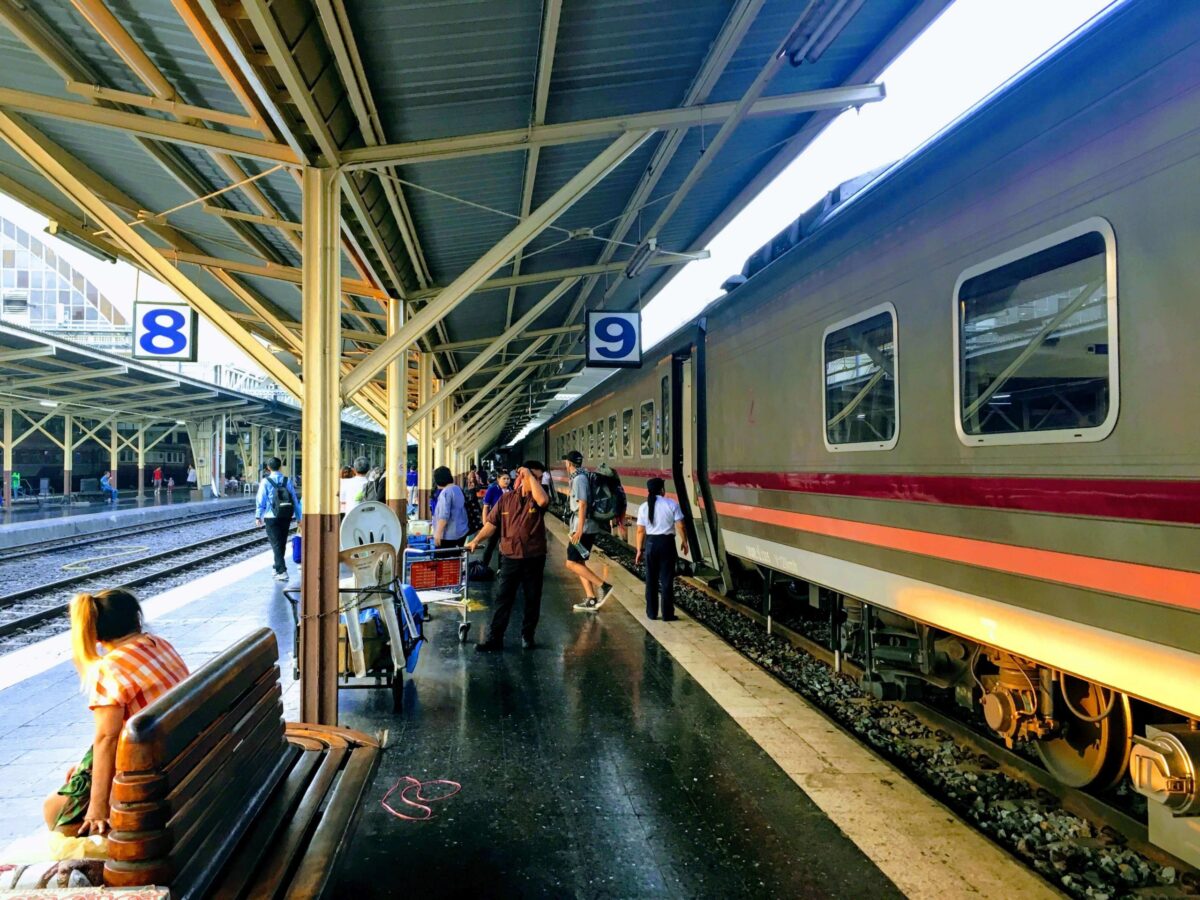 I don't remember much, but I probably got some sleep on the train that departed in the evening.
I arrived at the bangkok station just after 7am, a little later than planned.
Sleep on the train is of poor quality, so I take a nap for about 30 minutes at the station and then start acting on this day.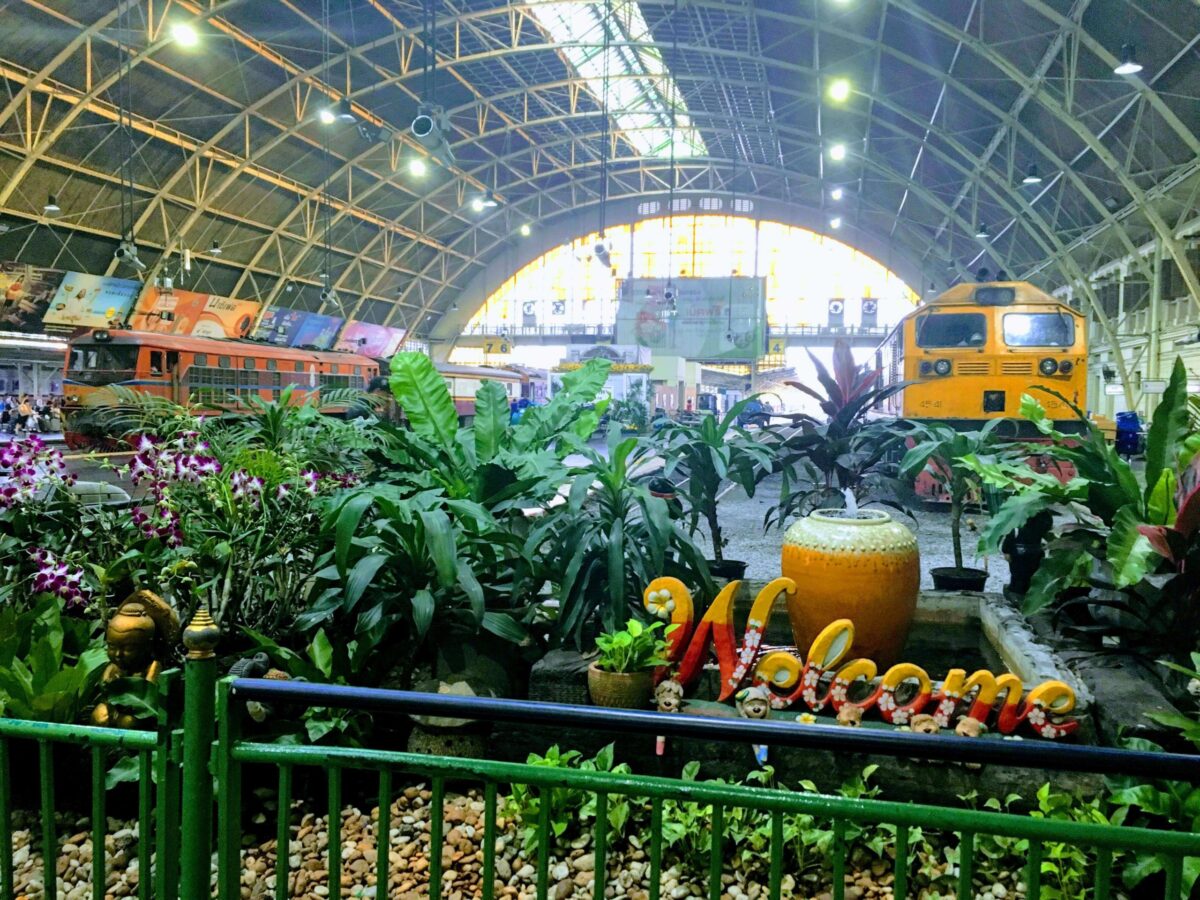 Today's aim is to watch shemale shows that remain on the to-do list.
I don't know how to make a reservation, so this time I'm having to make a show reservation at JTB's branch office in Silom.
This trip has not decided on a schedule or accommodation, so it is the first time that I have been indebted to a travel agency.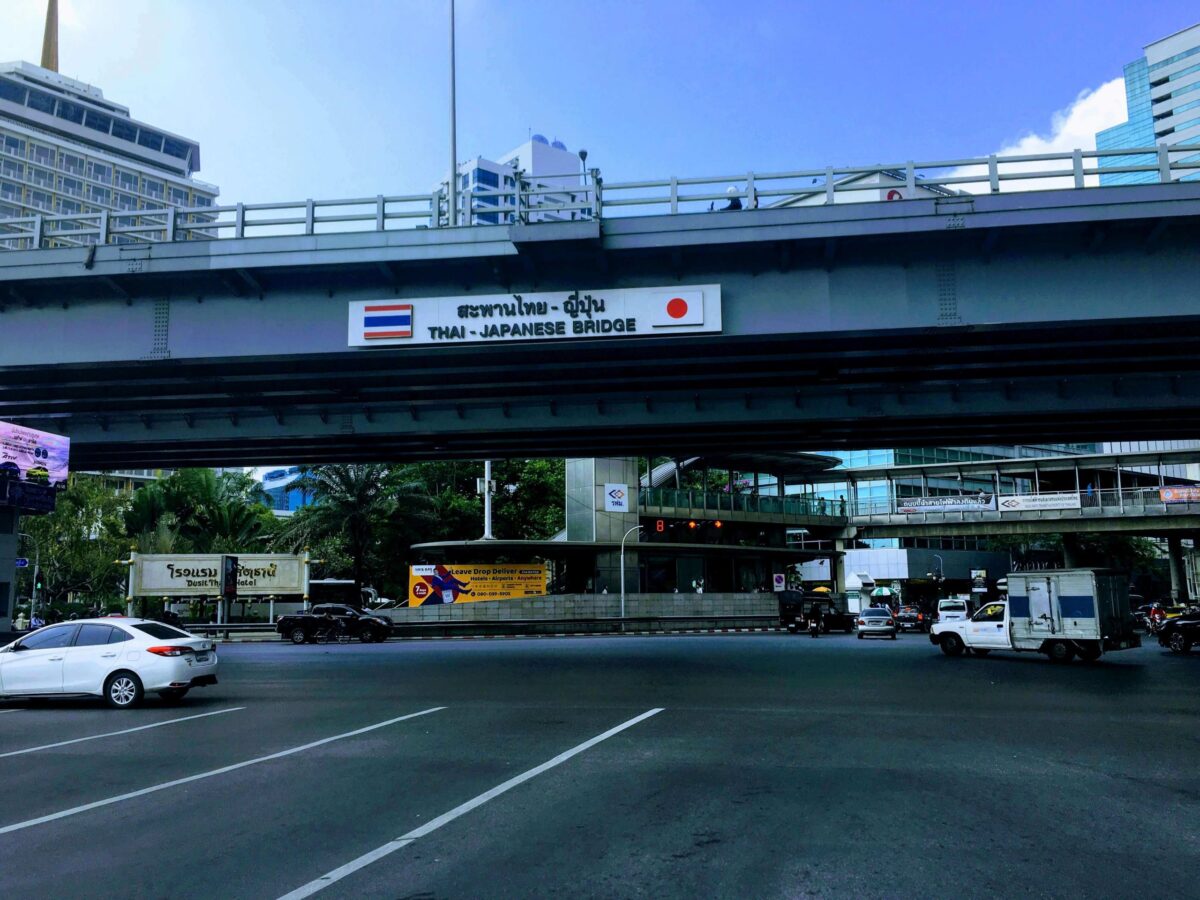 When I was walking, I found a bridge decorated with Japanese flags and Thai flags.
It is a bridge made jointly between Japan and Thailand, and the name seems to be "Thailand-Japan Friendship Bridge".
It seems to be an viaduct built by Japanese aid at silom intersection, an intersection with a lot of traffic jams in Bangkok.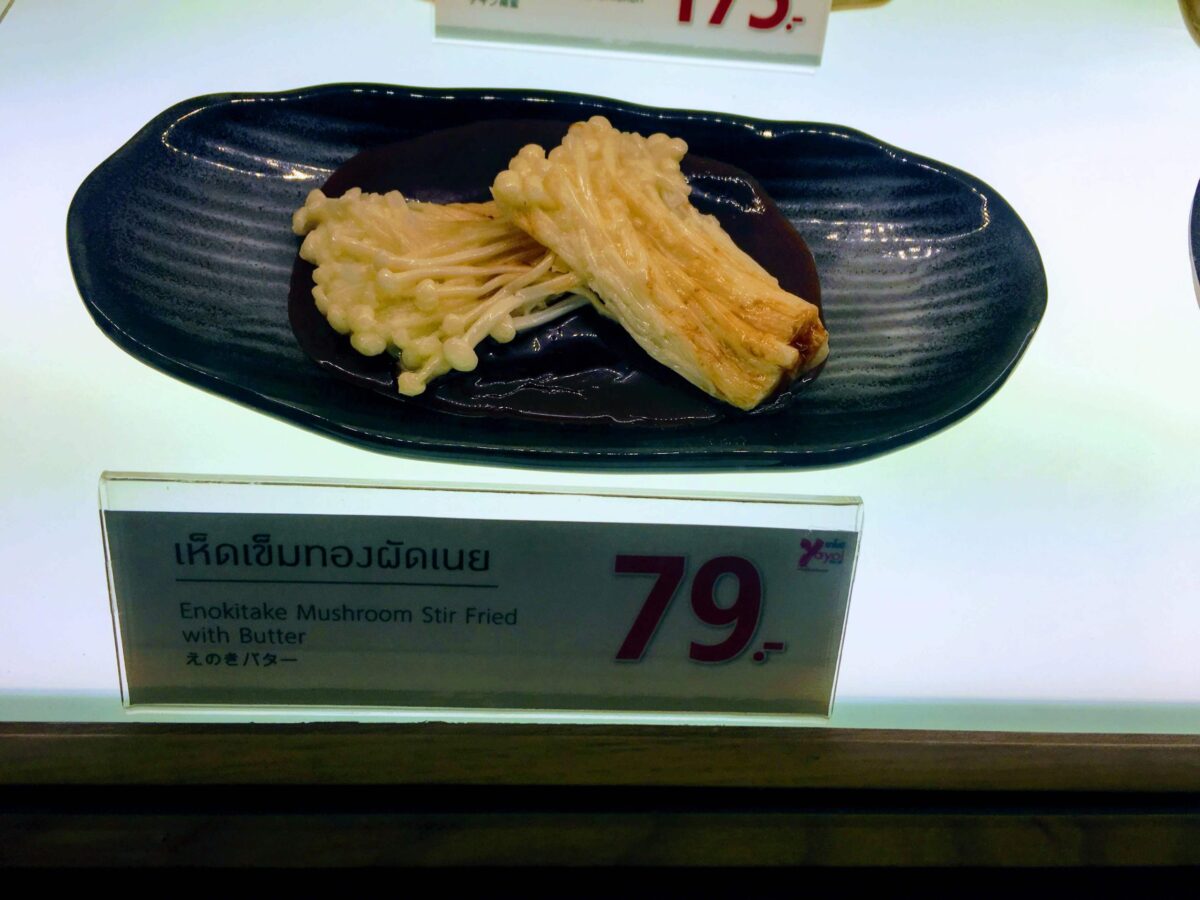 Stir-fried enoki with butter THAT 79
Thai food, Thai dance and shemale show applied for a tour of 1500 baht on set.
There is also a food court in the department store where the JCB branch office is located, and only Japanese restaurants are crowded and I am quite happy.
I drank matcha latte at 7-Eleven, but the cash register is crowded because it is made by melting matcha powder one by one.
7-Eleven is quite a lot, and the price of the product is not so different from the street vendor (chain store strength …!). )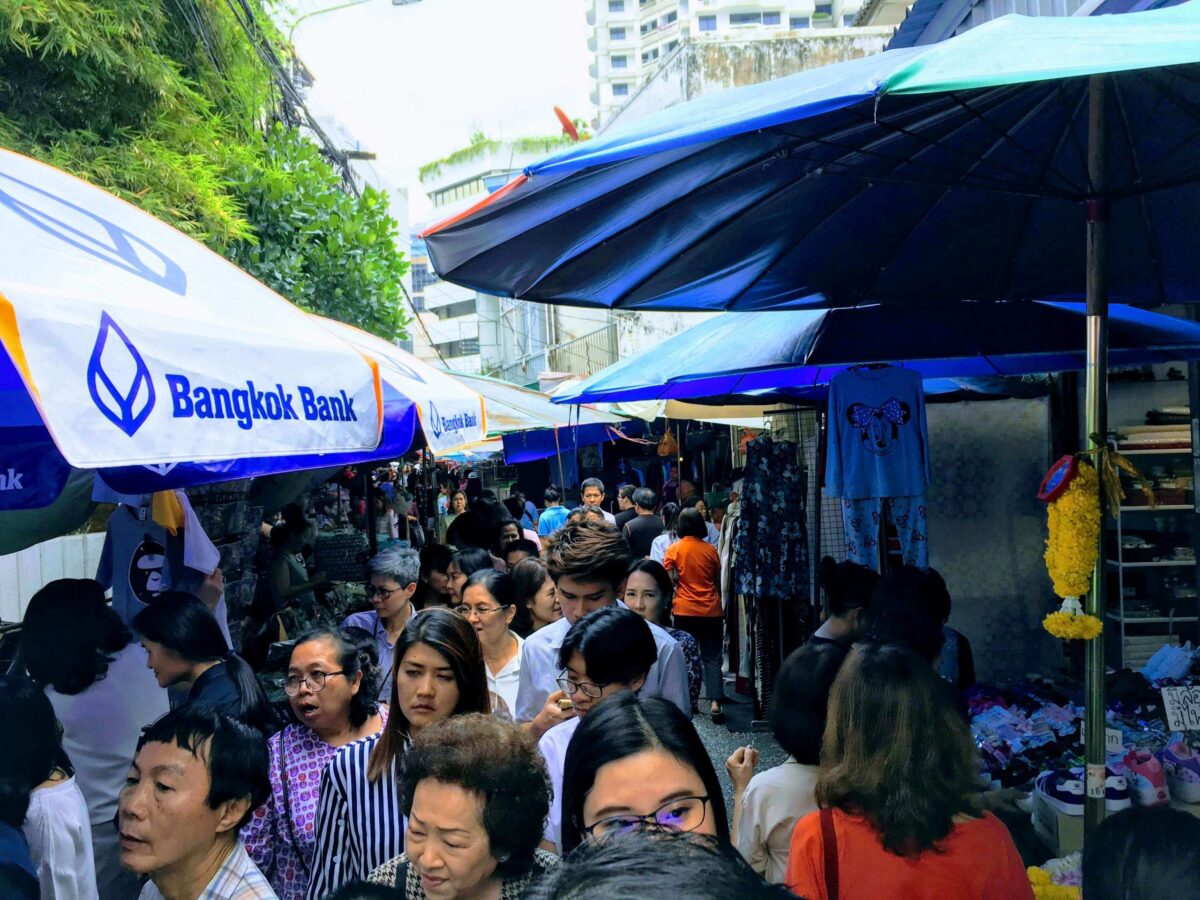 I found a market on the way to the hostel, so I was swept away by the crowd and it was ridiculously hula.
I was a little tired, so I took a nap at the hostel and went to Sabern Thaksin Station where the shuttle boat goes out.
It was about 20km, but around this time my senses were strange, so I walked normally.
There was also a free shuttle boat, but I saw the letter THBA 30, so I didn't notice it.
Sometimes it's easier to ask people, I should have asked …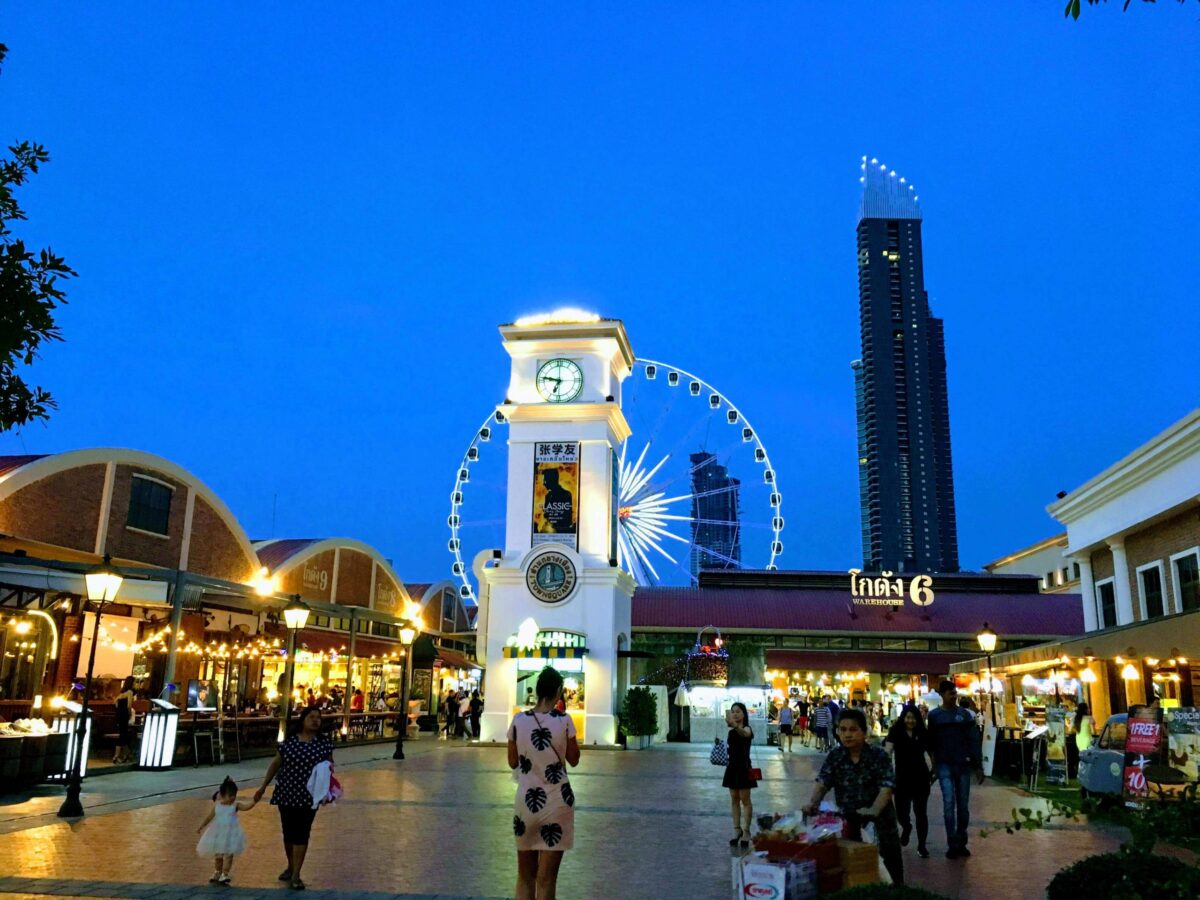 "Asiatique the Riverfront" was like a theme park for tourists.
It seems that the surrounding area is a luxury hotel town, and it is completely for tourists, but it is glittering and exciting!
There were amusement parks and restaurants from various countries, and there were more types of ramen than beef bowls in Sukiya …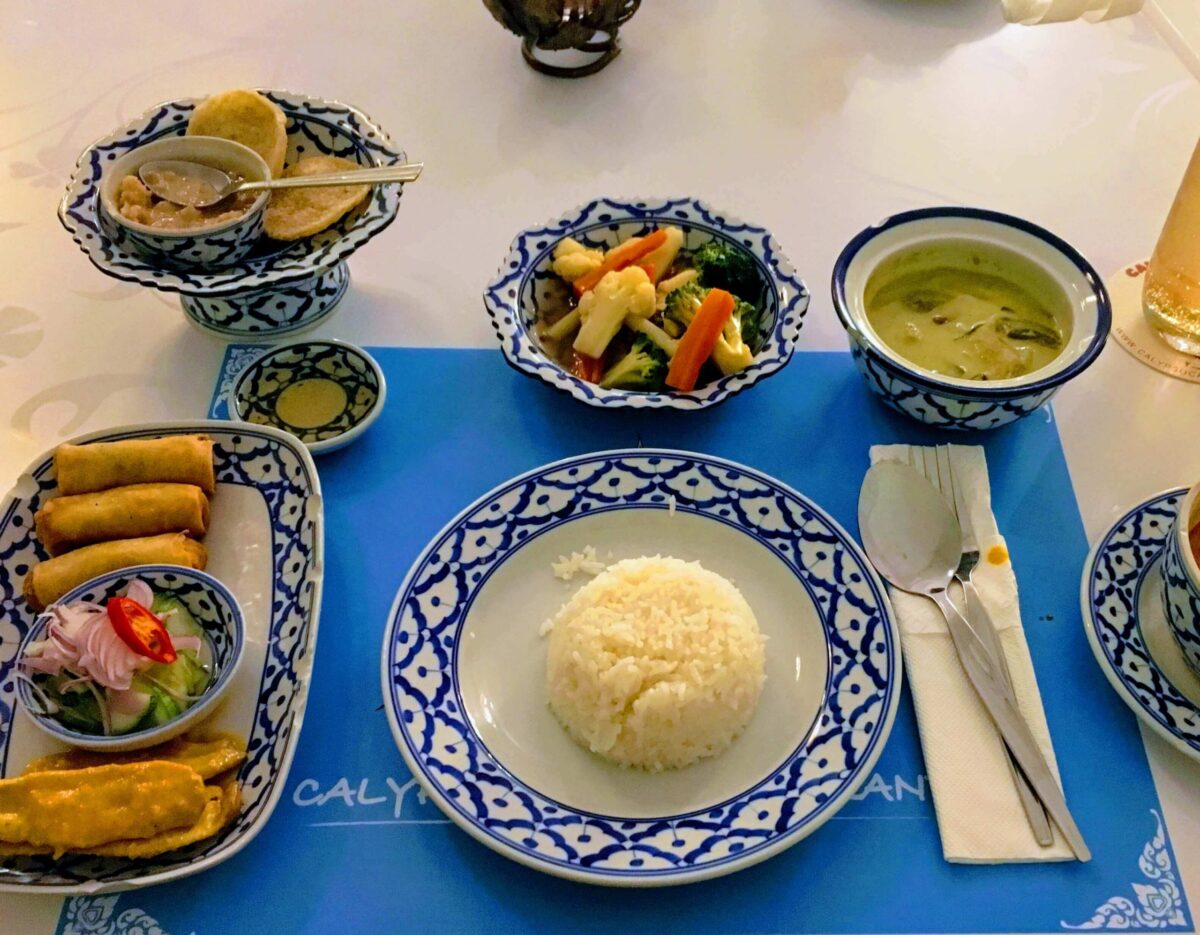 After about an hour of exploring, it's time for the show, so we'll eat at the table while watching Thai dance.
As expected, there was only a tour, and it was gorgeous, and I applied alone, so I was able to monopolize the table.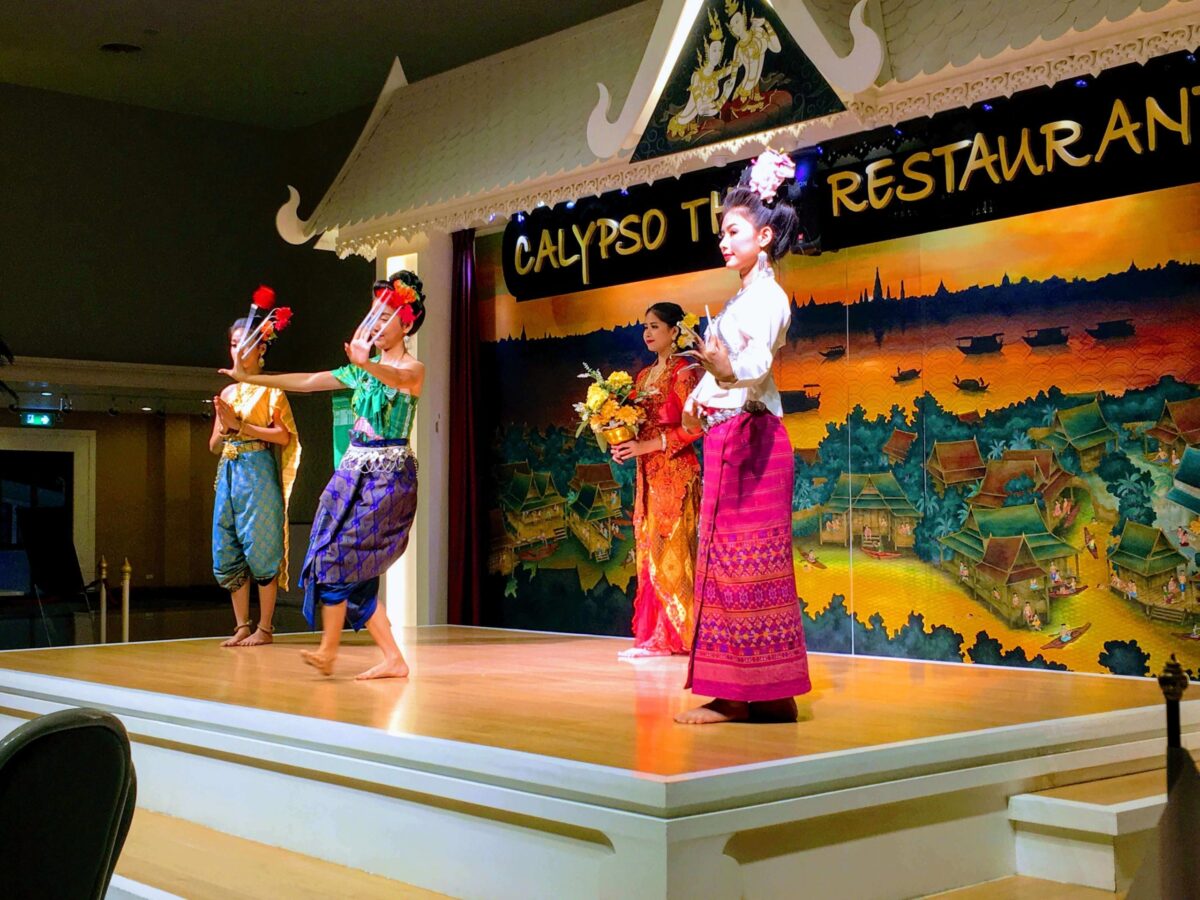 There seem to be various kinds of Thai dance, and there was also a photography service at the end.
In Japan, there are fewer ways to watch traditional performing arts other than applying for shows.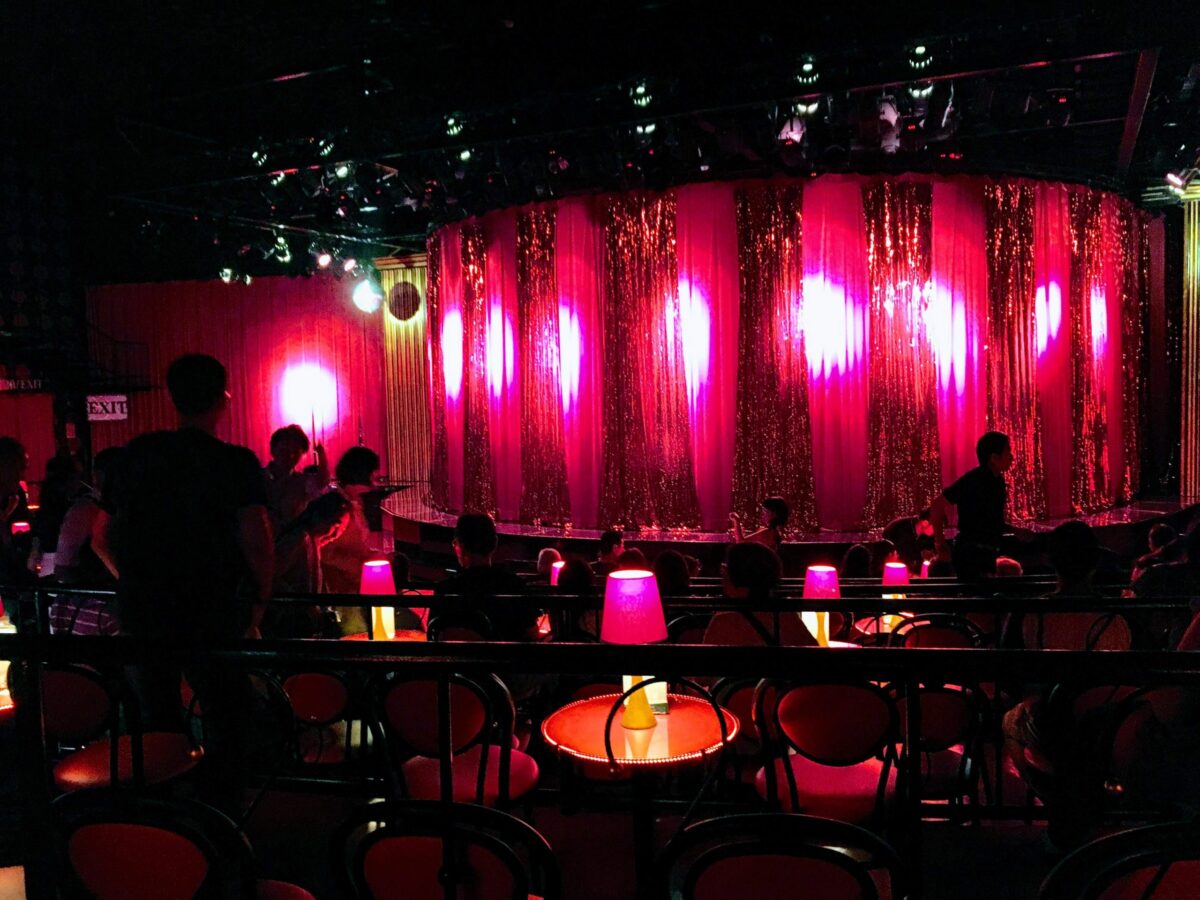 The shemale show was interesting, but unfortunately I don't know the original story at all!
There are people dressed up as women from various countries for tourists, but I can only know elvis and Gaga …
Keenly aware of the lack of study, we have to keep up with the world's trends more …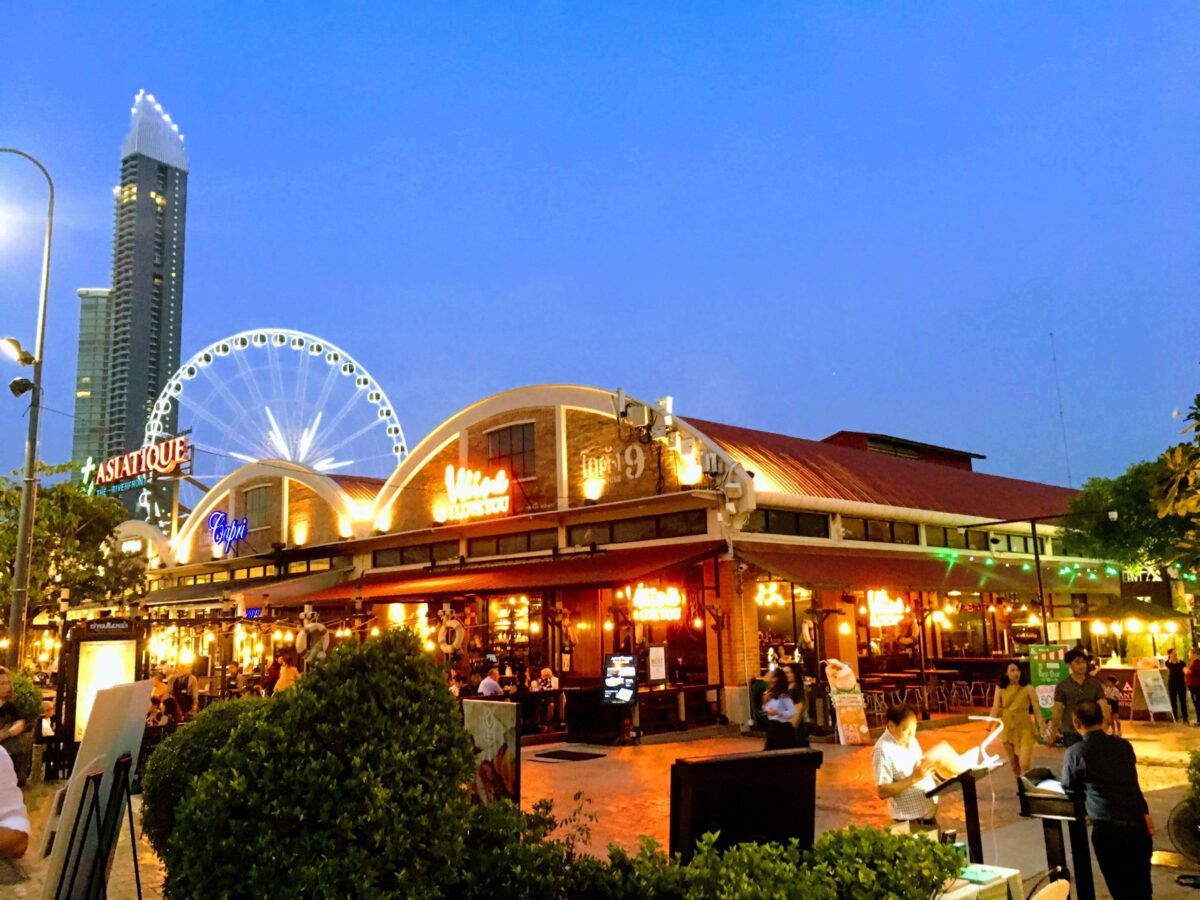 I was blogging at the hostel "Wacky Fun Party Hostel", but it seems that I fell asleep again.
I noticed that if you write an article before going back to the hostel and going to bed, it is already the next day in Japan …
The hostel is hot without air conditioning, there are a lot of mosquitoes and it is quite terrible …
I couldn't sleep easily and I was able to take a shower again and finally sleep, let's have air conditioning from next time.
Day 12: First Rain
I was suffering from the heat in a hostel without air conditioning, but I was able to sleep only after it was cool.
It seemed to rain for the first time when it came here at dawn, and the road was completely caught in water.
It was a departure around 10:30, but it was raining continuously, so the schedule for shopping was just right.
The aerial passageway is convenient, this thanks to be able to move without getting wet …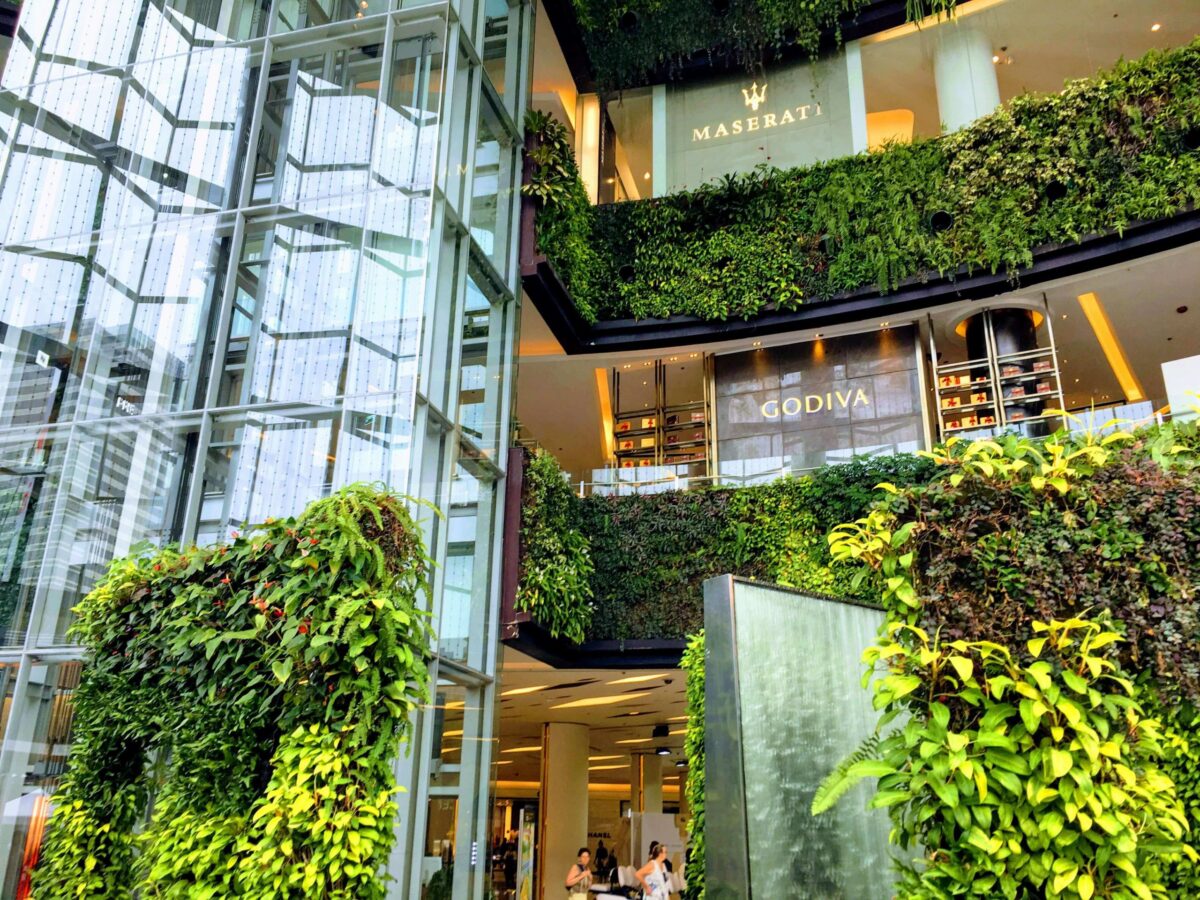 First of all, we went to a department store called "Siam Paragon" where there is an aquarium in the basement.
I'm not particularly interested in clothes or shoes, so I looked around for sundries and food.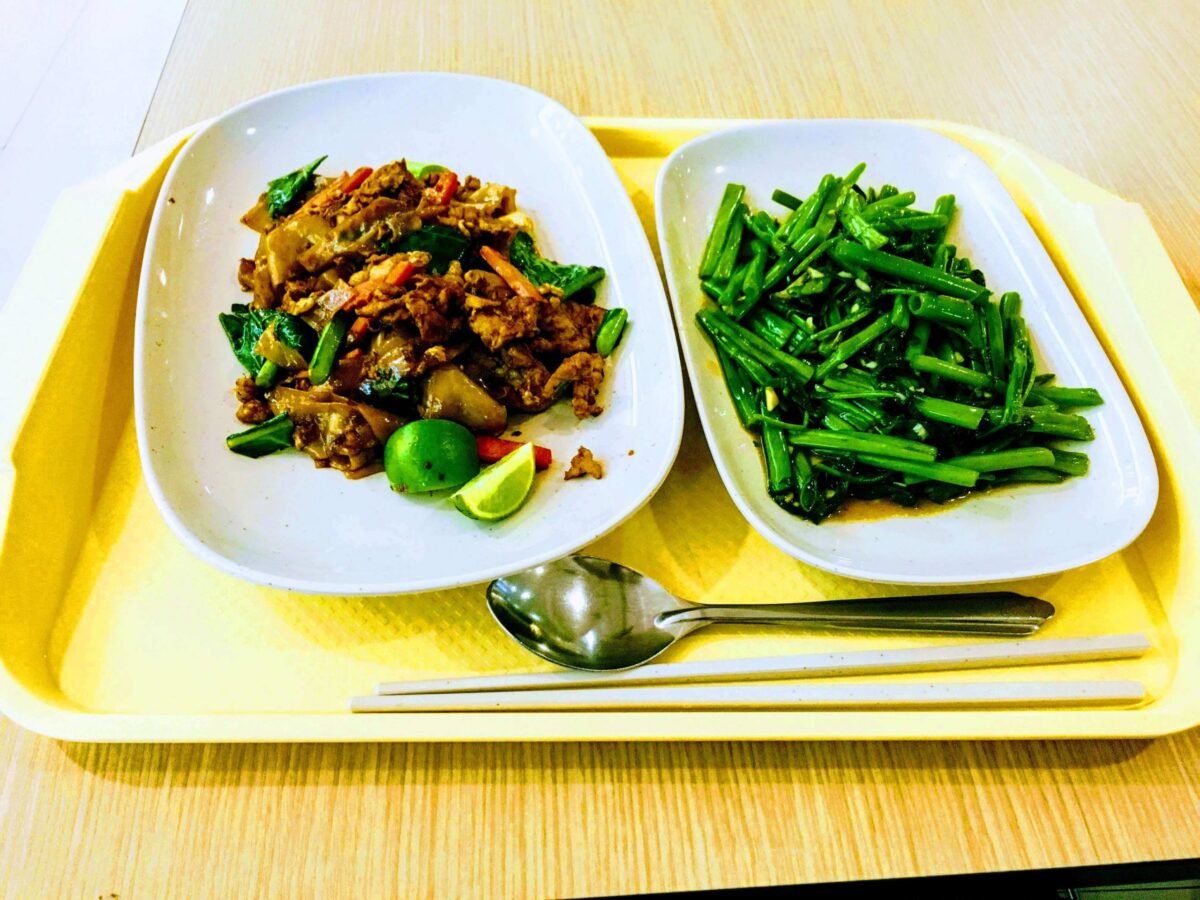 Next, I had a fried food court pad thai and air core vegetables for lunch at the next "MBK Center".
This pad thai was stir-fried with pork and vegetables, and the width of the noodles was very wide.
There was a drone specialty store, so it was quite interesting.
I walked to the hostel because it stopped raining (about 12km)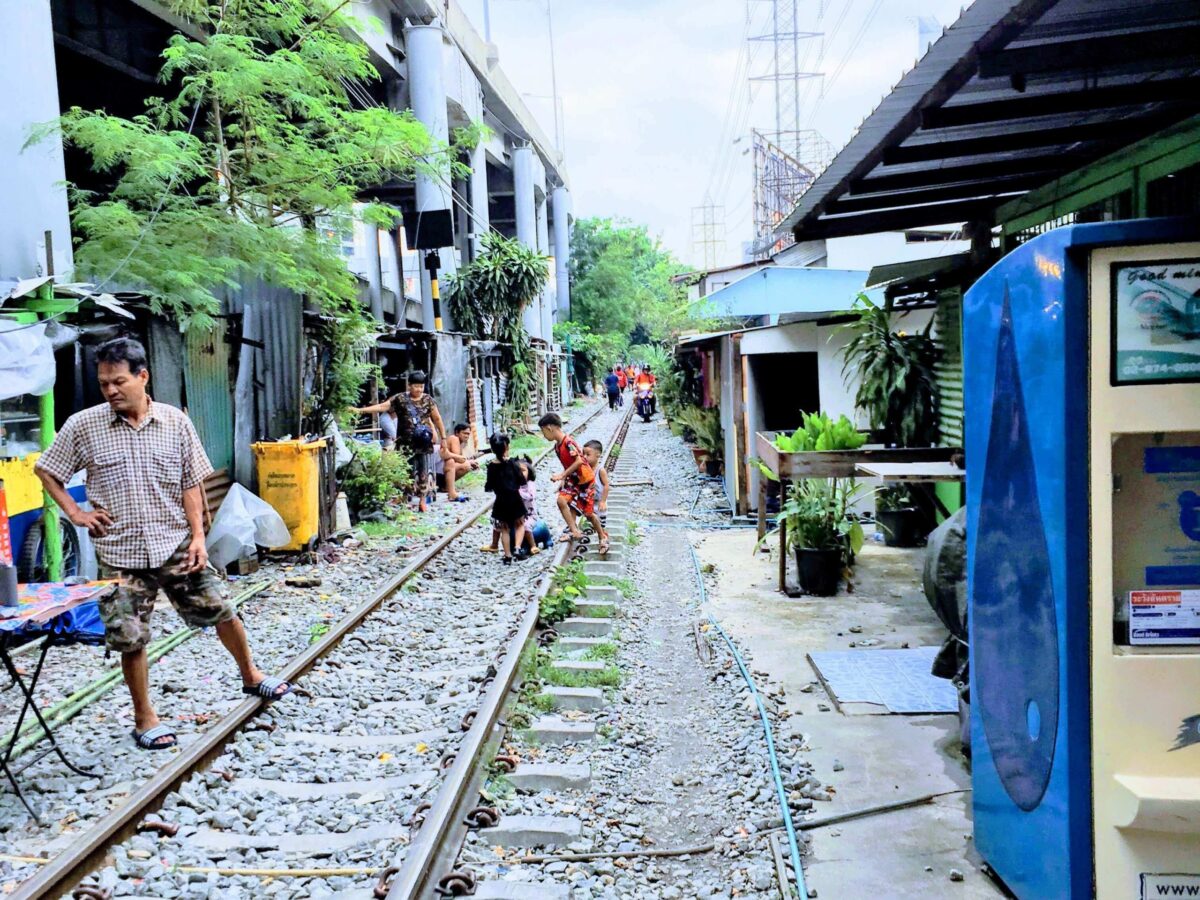 On the way back to the hostel, I found a house and market in The RailwaySlesle.
I don't think it's a famous place featured on TV, so is it a landscape that normally exists?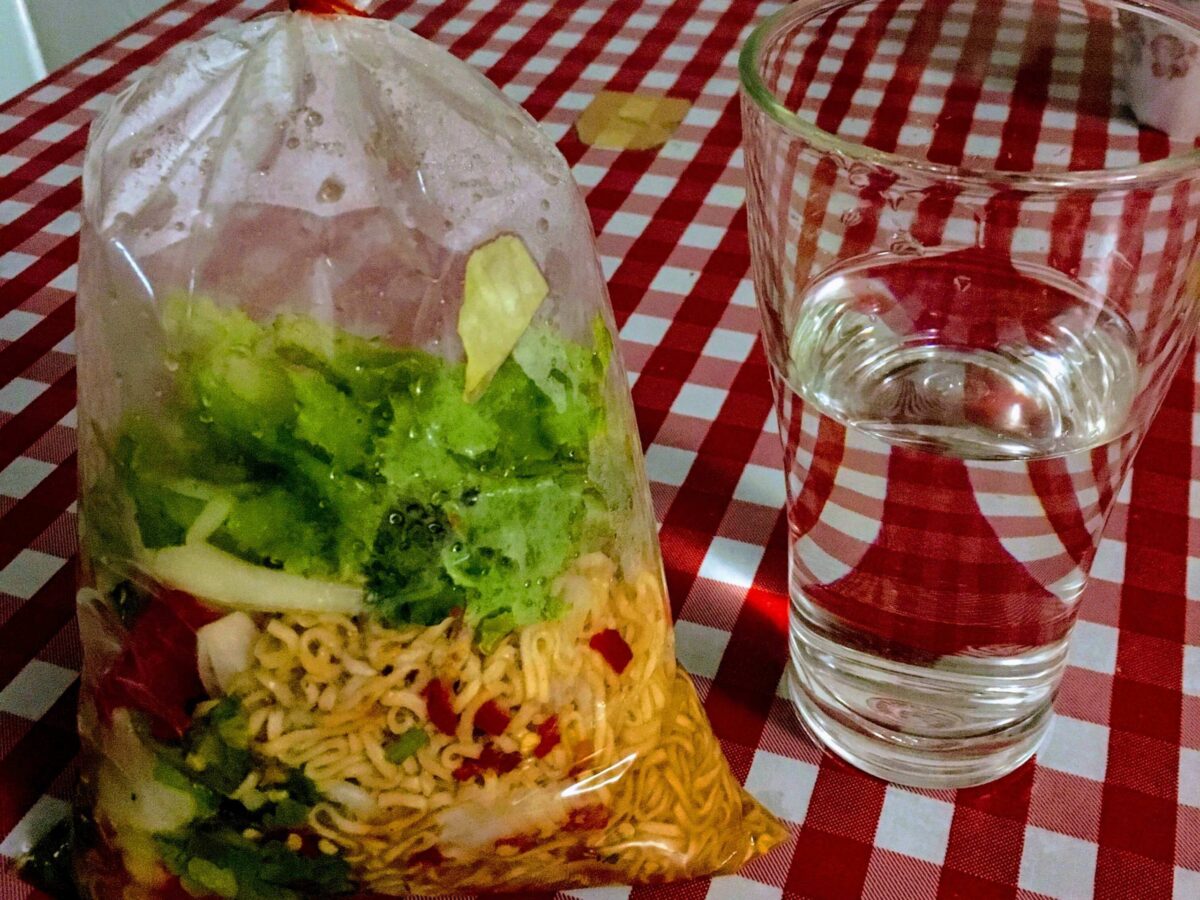 I talked with a Japanese for the first time at hostel "24Hostel".
He comes from Osaka and runs around Southeast Asia for about 100,000 yen a month.
The secret of cheapness seems to be to travel in a third-place car with cockroaches or look for accommodation that is not on the net.
We had dinner together, but today's dinner is a spicy noodle with a lot of kneading bought at the stall.
There is a person who seems to be studying something in the hostel and I am impatient.
When I get home, I have to review and prepare …
Day 13: Weekend Only
Today I went to a weekend-only market in Chatuchak!
I left the hostel around 10:00 and walked to Siam station (because I don't like changing trains)
While walking, I ate a lot of Thai sweets from the stalls that I was worried about!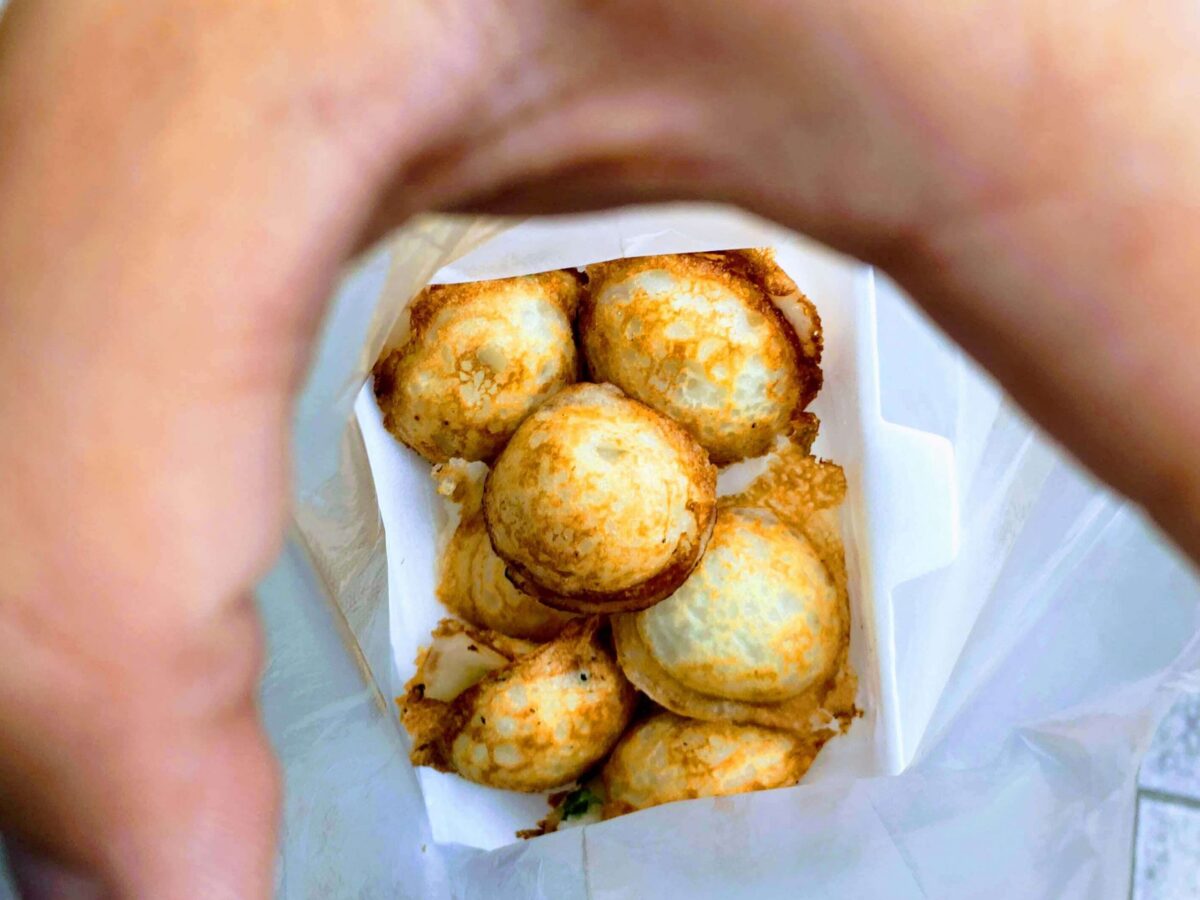 Kanom Kroc
A cake made from rice flour, sugar and coconut milk baked like a takoyaki machine.
There's something thick sweet inside.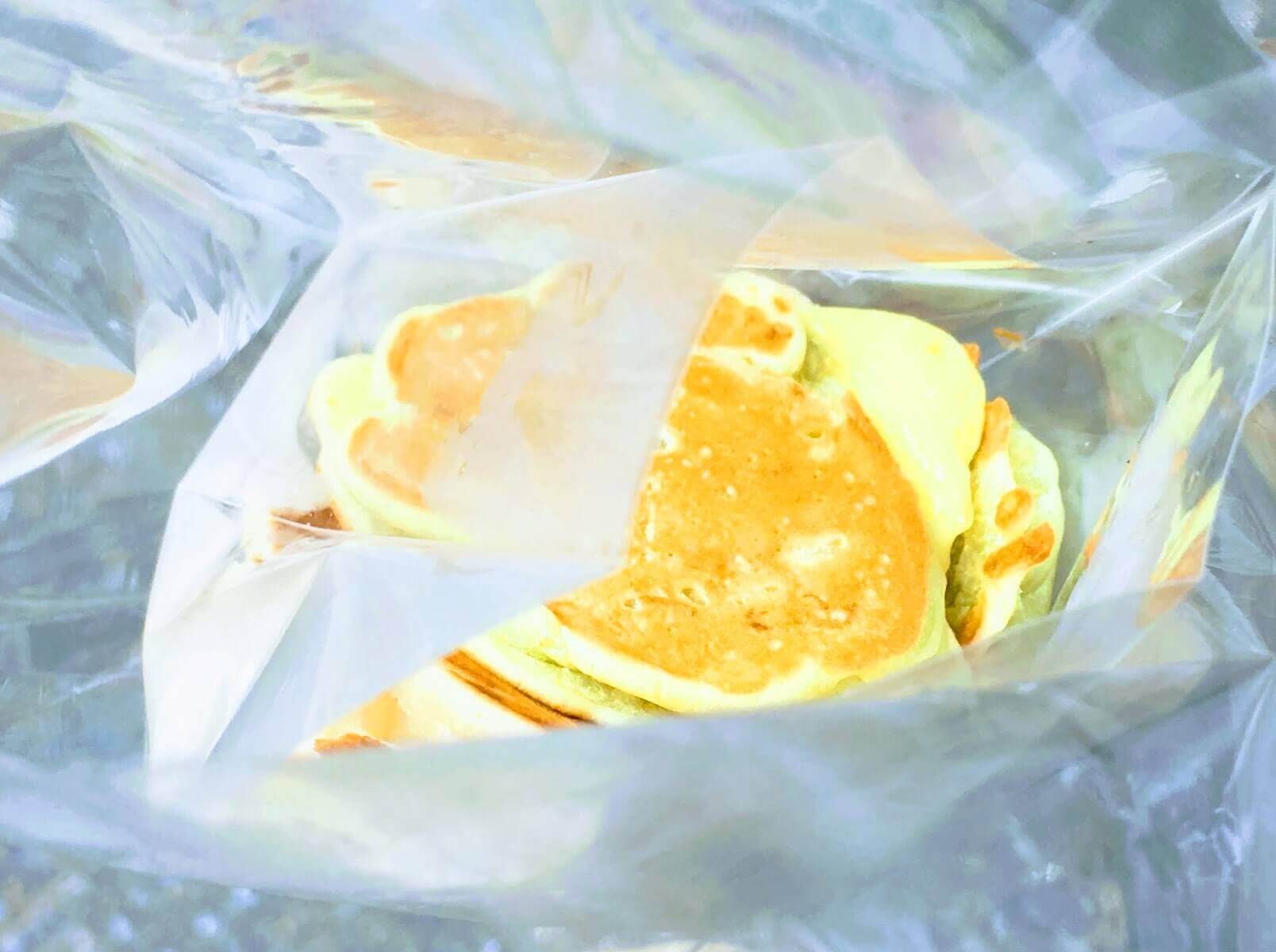 Kanom Barbin
Baked by mixing glutto rice flour and coconut, this sweet looks like a pancake-like cake with a texture.
I was able to put two colors in one bag!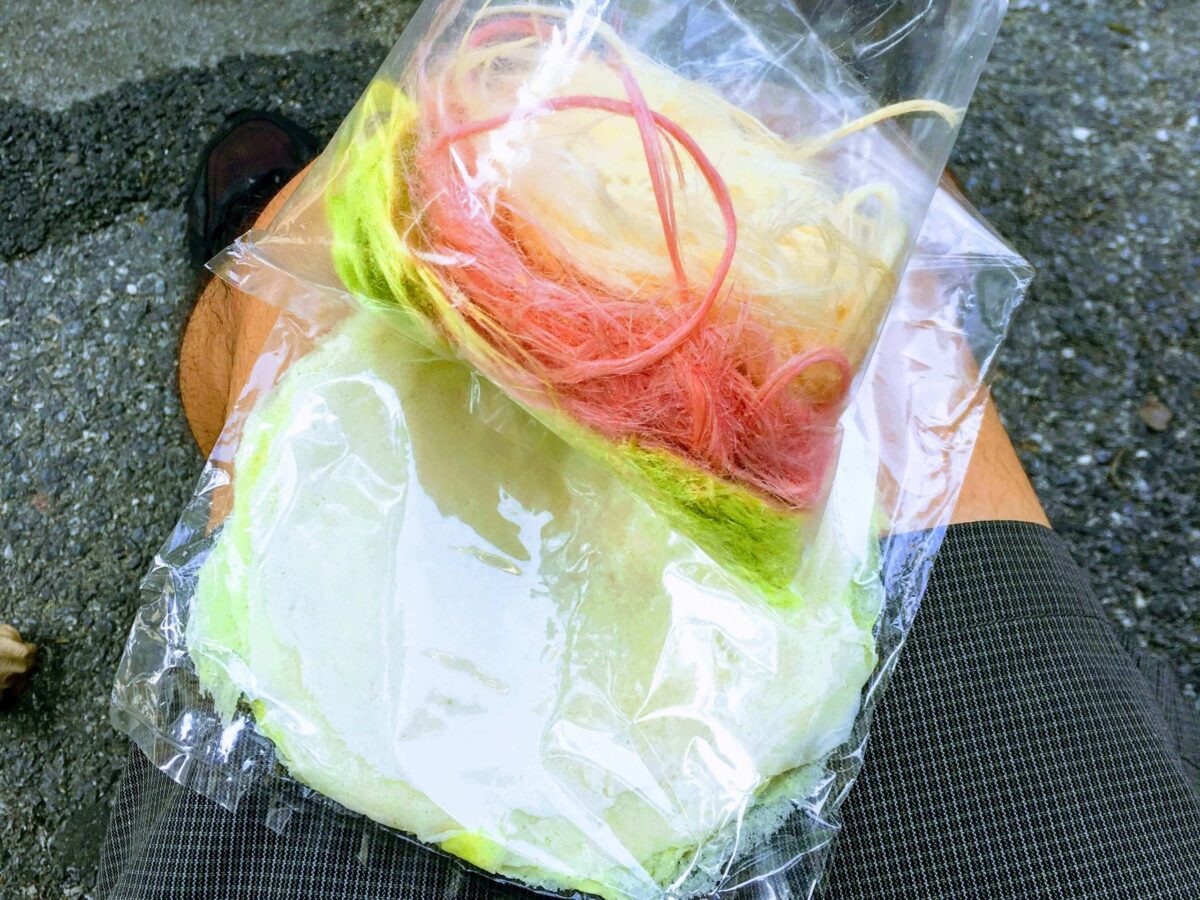 Lottie Sai Mai
A very quirky sweet wrapped in a thread-like sugar confectionery close to cotton with a crepe peel.
It is more like a cherry blossom starch than cotton candy, and sticks into the mouth and crepe dough without melting …
Reference: Cheap, delicious and varied! 15 recommended popular sweets in Thailand | RETRIP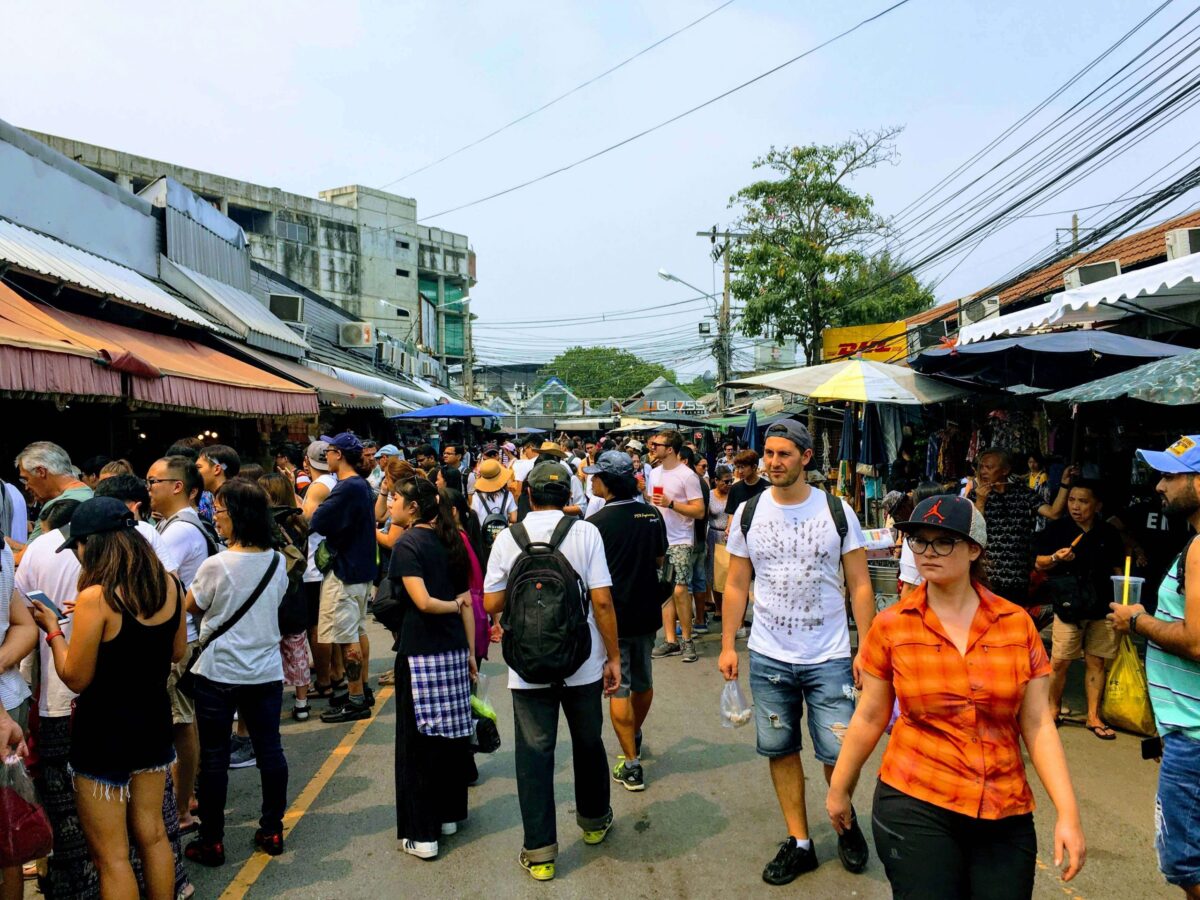 From Siam Station to Morchit Station with Market, was bbt 44 baht?
If you're cheap, it's helpful (I just wanted to say)
I arrived at the market and it is limited to weekends, so there are still many people.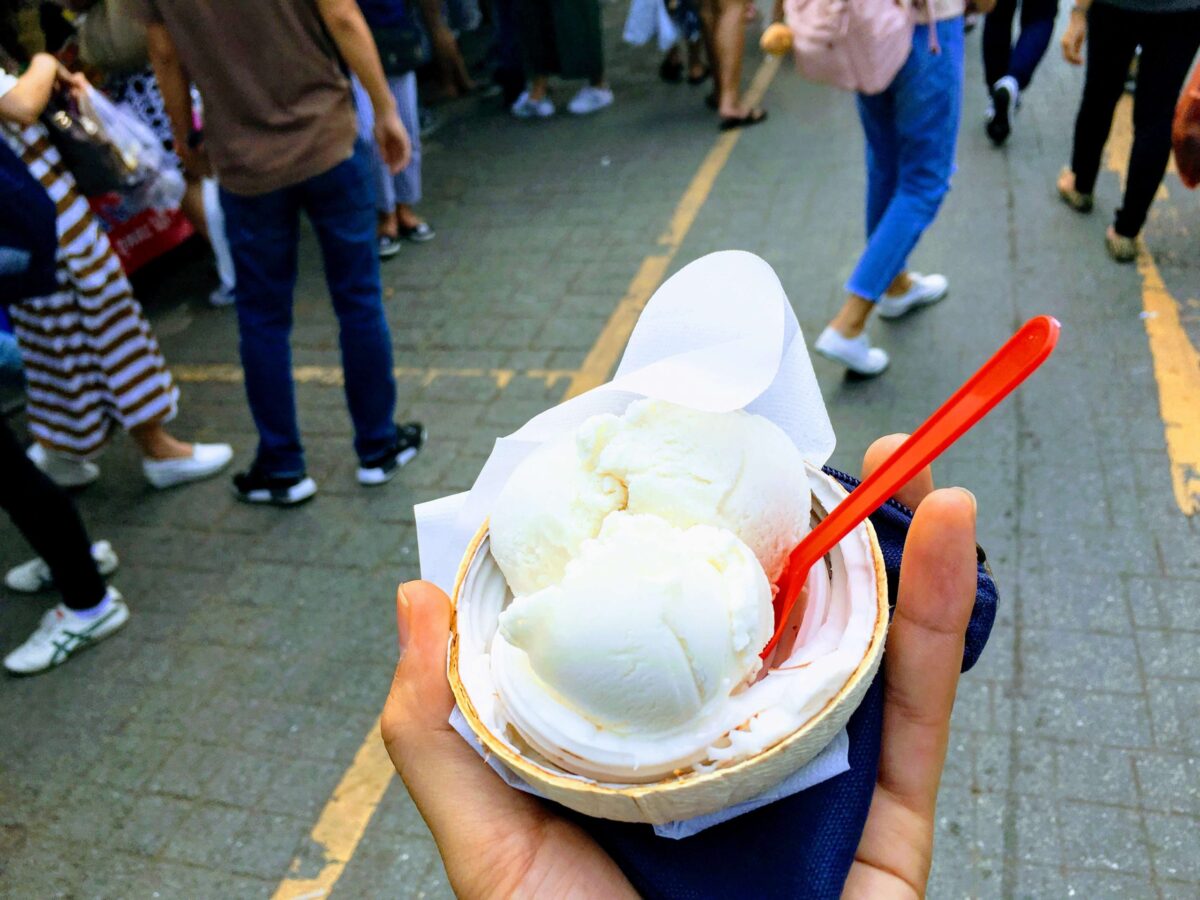 I ate coconut juice and coconut ice cream.
Come to think of it, coconut can be eaten even if it is not Thailand …!?
It is acting like a Thai limitation, but I think that it is definitely easier to get than Japan.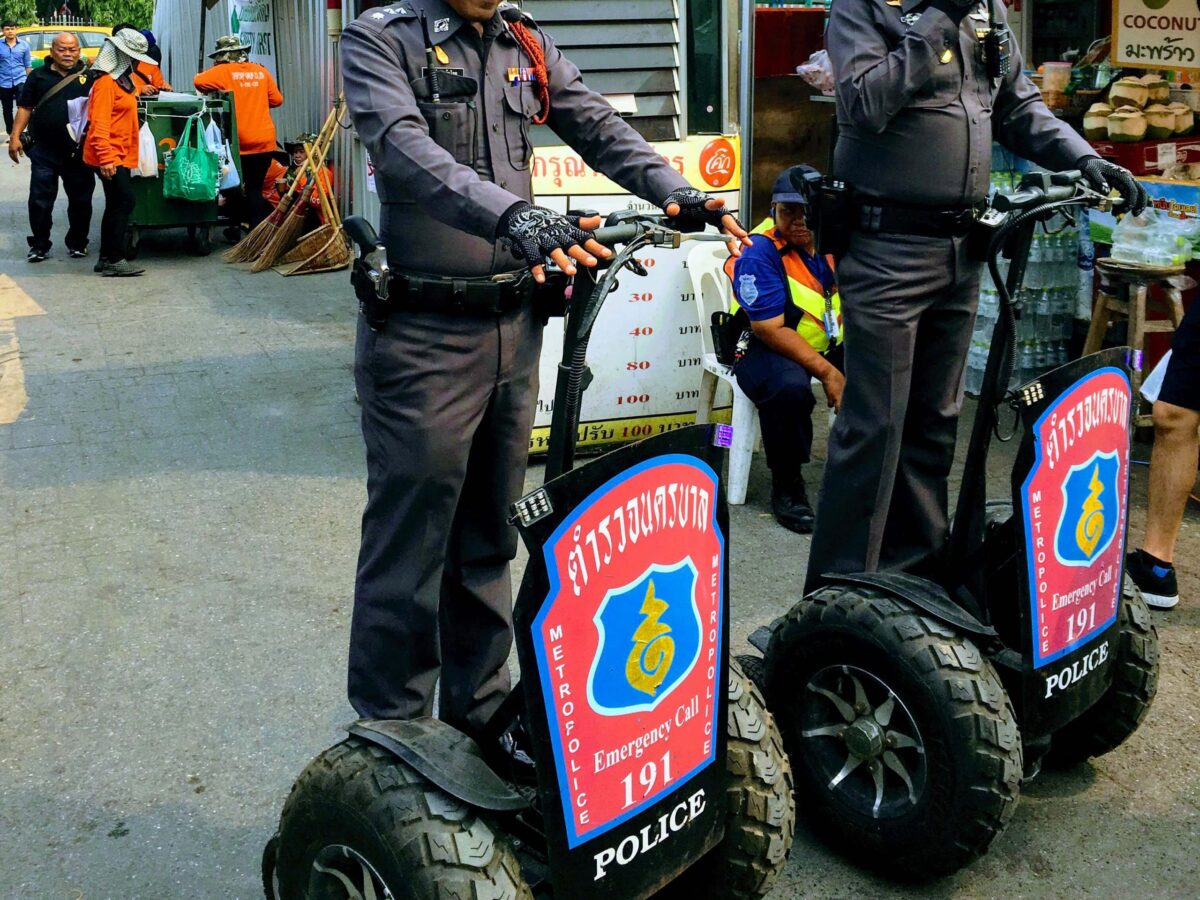 The police at the airport were Segways, but the police here are a little more outdated. Japan is also introduced as soon as possible!
The service of police officers looking around on the Segway is very good, and it is interesting that it looks familiar.
This market is also for tourists, so there are many things that are set relatively high in price.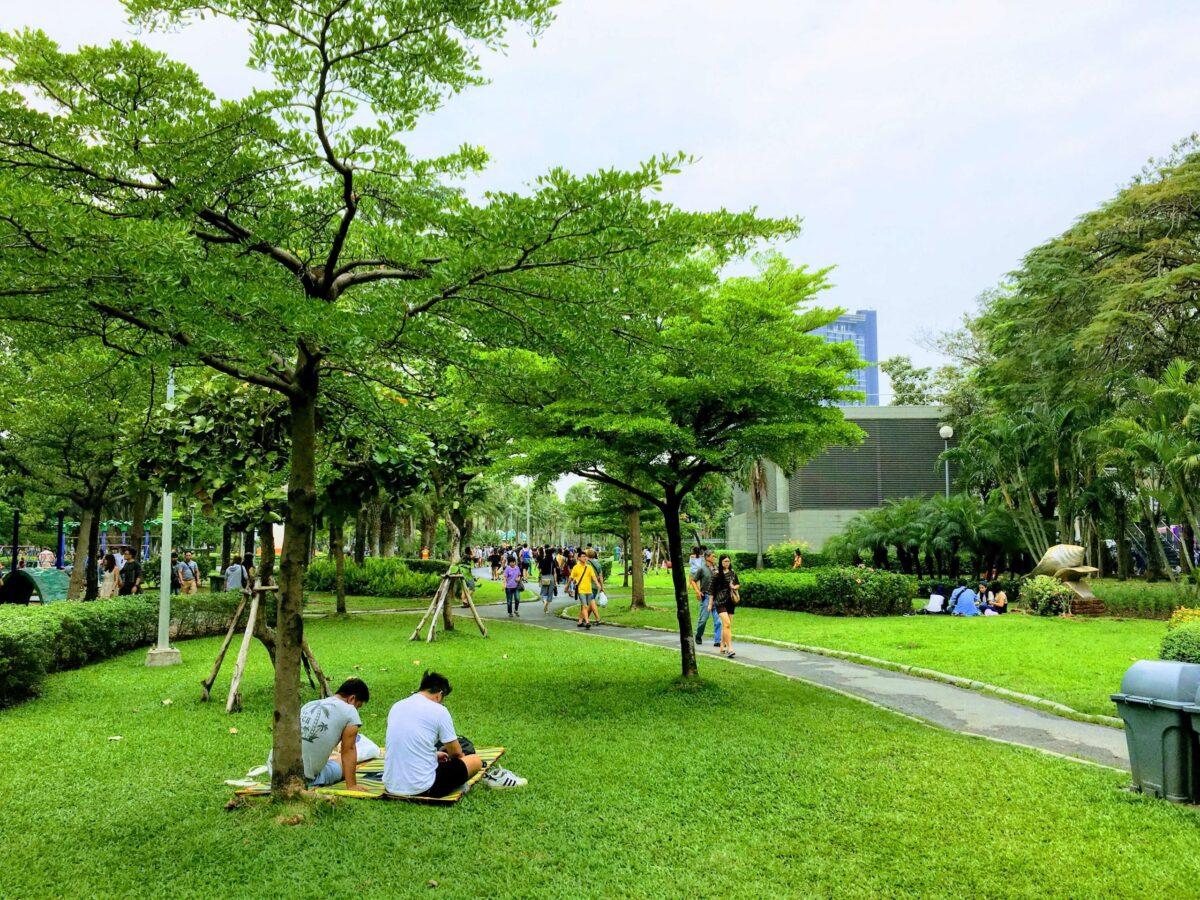 However, depending on the shop, it may not be much different from the stall, so it may be a good idea to look at the price on a regular day.
It was a big park nearby.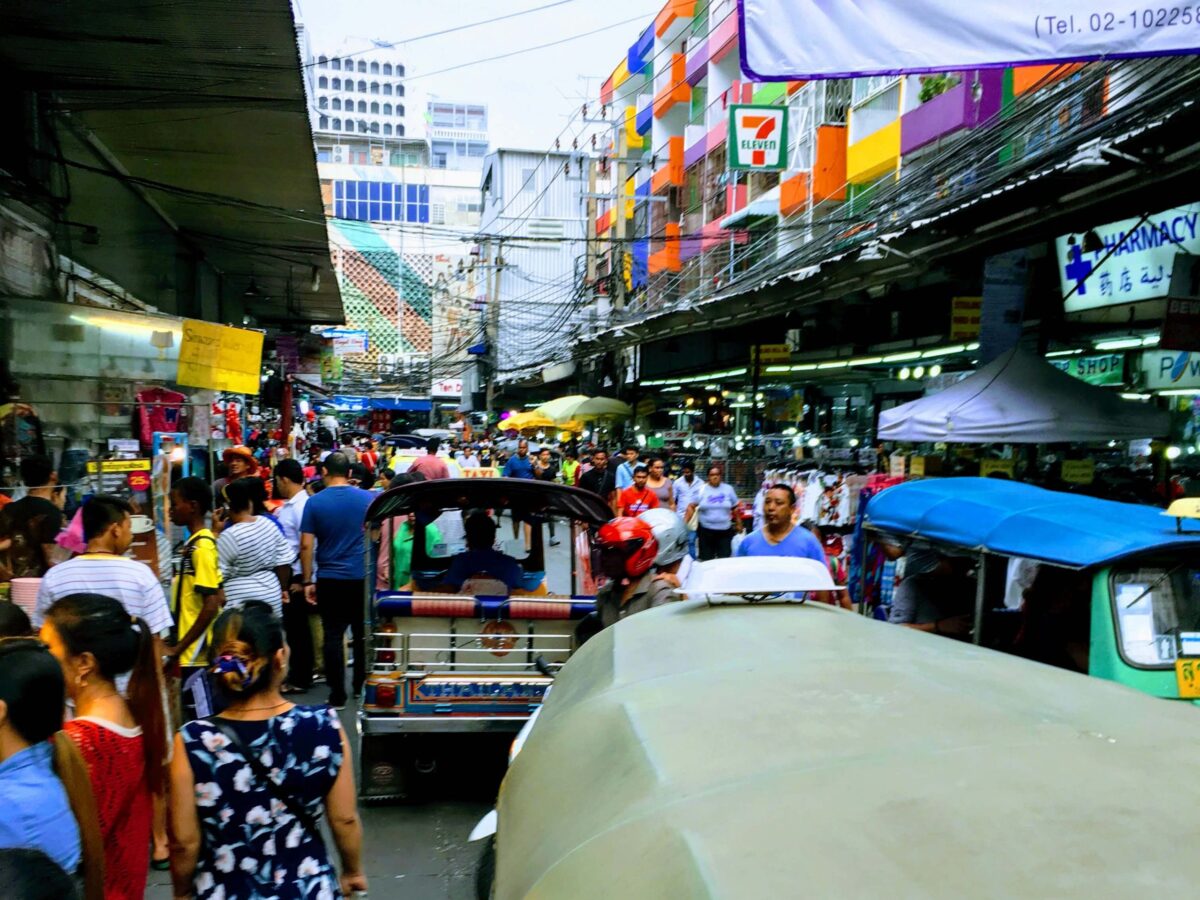 Today's hostel is just around the corner from the third day, and it seems that cheap places to stay are gathered.
In the evening we went to another market and ate fried chicken and mango!
This mango is not completely ripe and is eaten with salt with chili pepper.
With the same idea as Japanese watermelon, mango felt sweet and delicious!
Day 14: Last day
Since 12 o'clock was the last time of check-out, I stuck to the last minute before leaving for the airport.
I will buy souvenirs at the nearby supermarket "C Mart".
Dried Mango
Tom Yankung taste of Pritz
Pocky Mango Flavor
For backpackers, souvenirs may be the hardest to carry around.
It's bulky, I have to treat it carefully… It may be an ant to order first in Japan.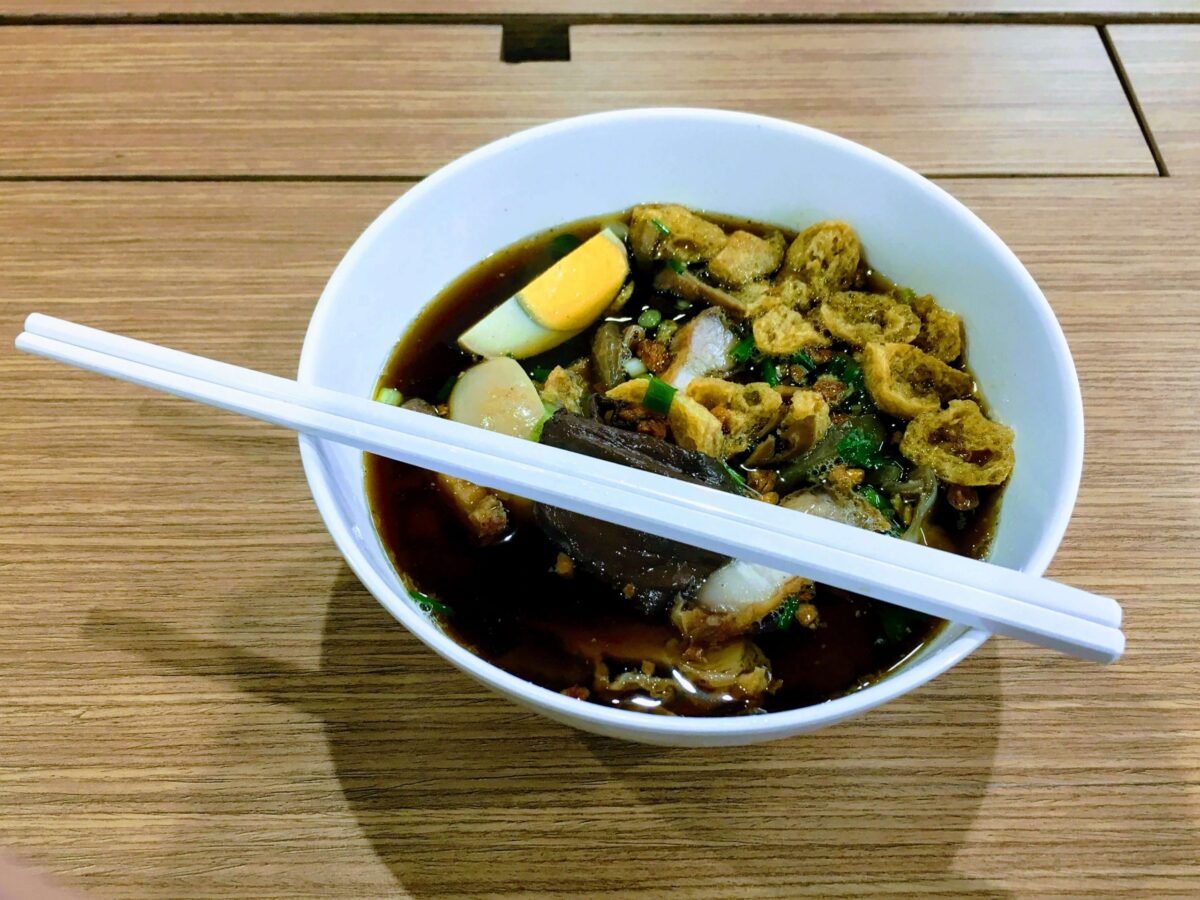 I ate pork hormone soup in the food court, but the soup was a little heavy …
Because the sweets I was worried about were in the food court, it is a little expensive, but I will try to buy it.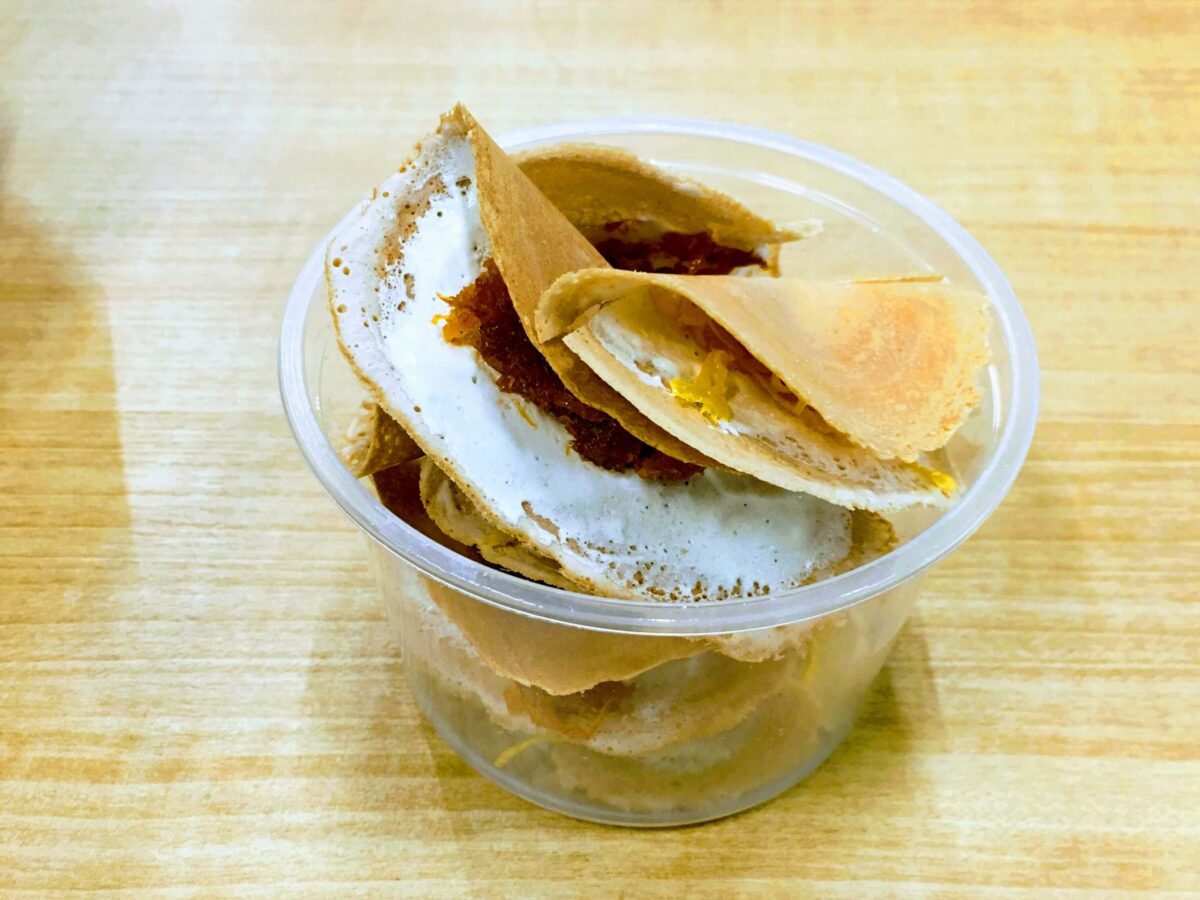 Kanom Puang
A classic sweet with sweet rice crackers and meringue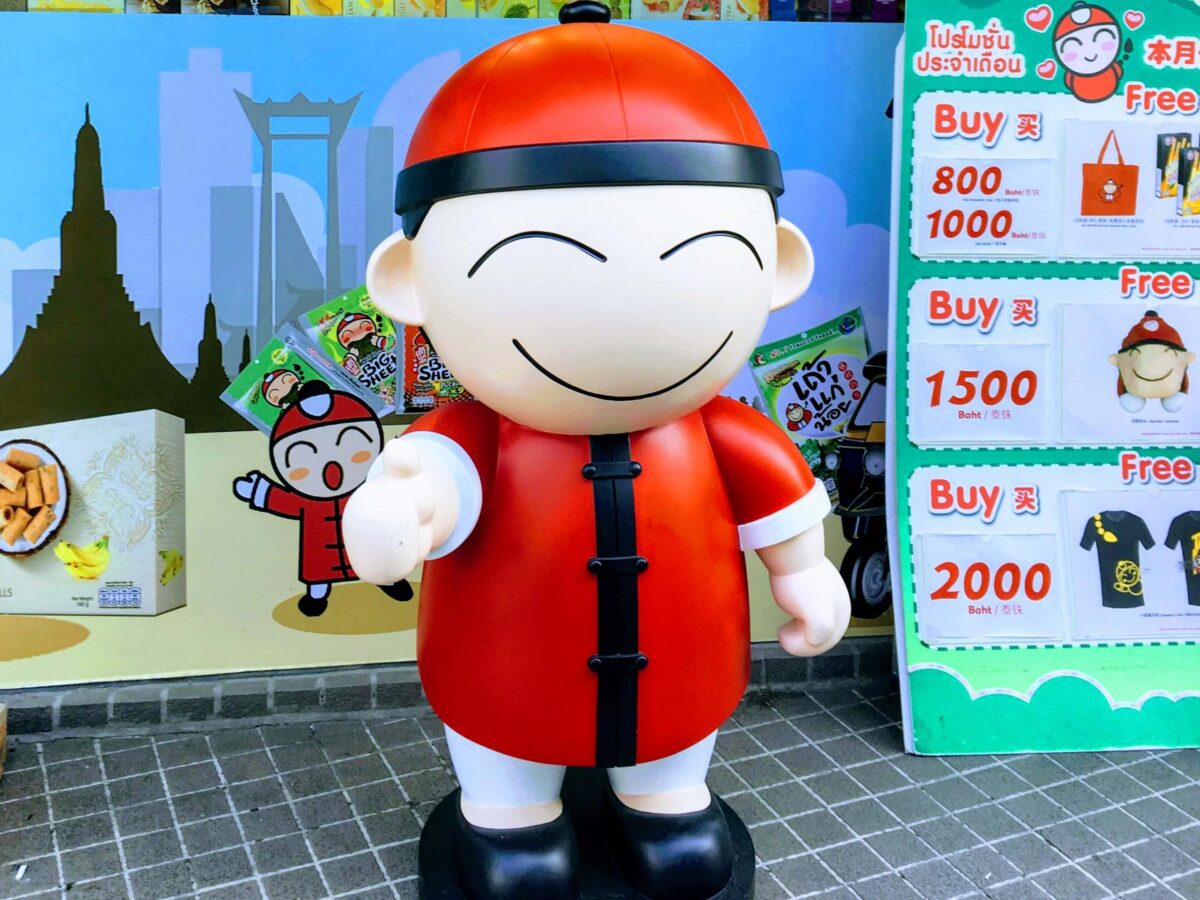 Return to Suvarnabhumi Airport via Airport Rail Link.
I'm thinking about what to do because I have more than 1000 baht left…
Bonus
This time, I will write about the tipping system.
Unlike Japan, Thailand is a tip system, and it seems to give 10 to 15% of the chips to various services.
During the post-shemale show photo shoot, I was also charged more for cheap tips.
At that time, I felt a little cold, "Oh, they're not doing it separately at the service."
In that respect, it seems that Japan is serving us because the price includes the tip fee.
On the other hand, it is difficult to differentiate the service of the clerk by the degree of work work.
Both are short and short, but I personally like the Japanese style!
Day 15: Bangkok → Manila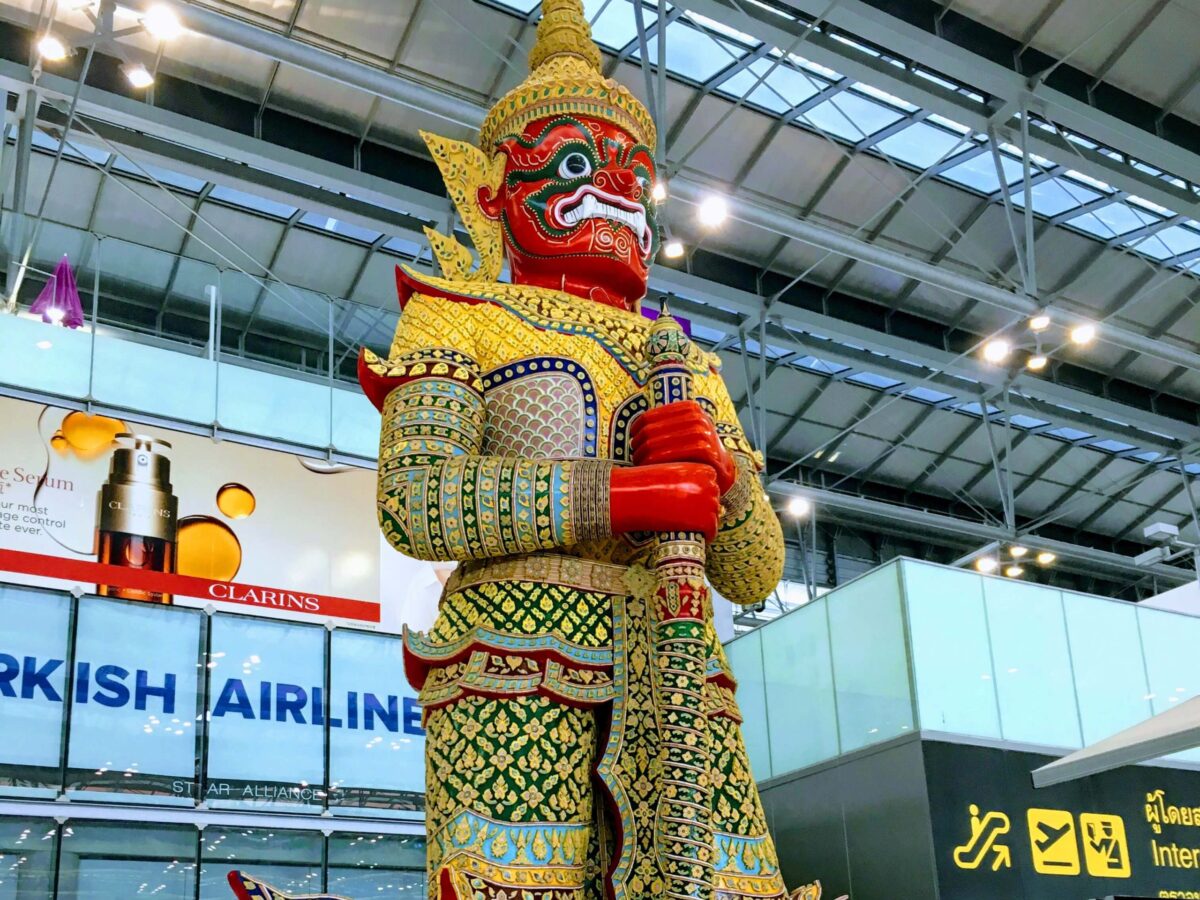 I'm afraid of missing the flight, so I stayed at the airport from the day before. Gudaguda until I wake up and leave.
Board a 13:50 plane and arrive in Manila at night
The 1,000 baht bill was returned to Japanese yen and the fine bill was replaced with a peso.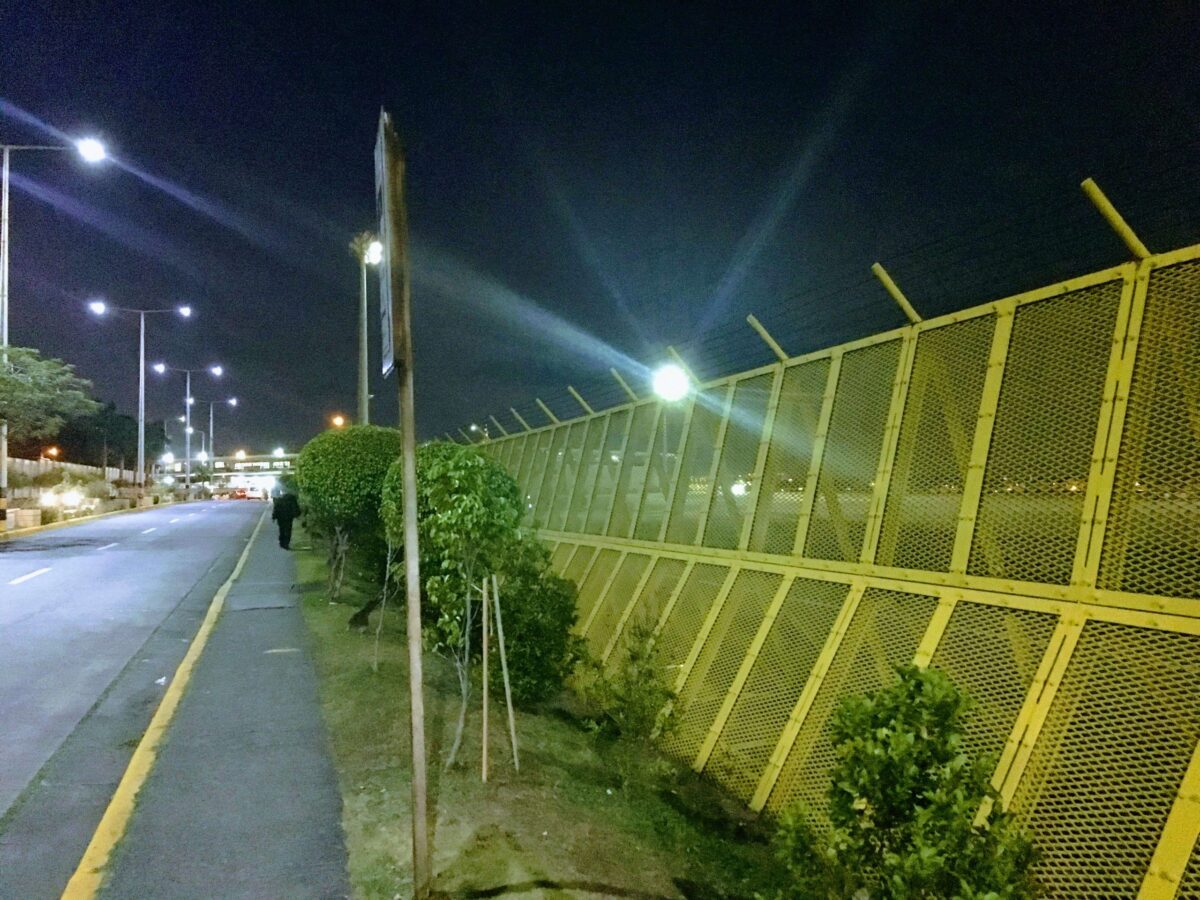 I walked a little near after arrival, but there is nothing in particular, I would like to walk tomorrow if I am free.
The bread I bought in Thailand and the Filipino snacks I bought at the airport are today's dinner.
I'm going to sleep at the airport tonight.
Day 16: Narita, Manila →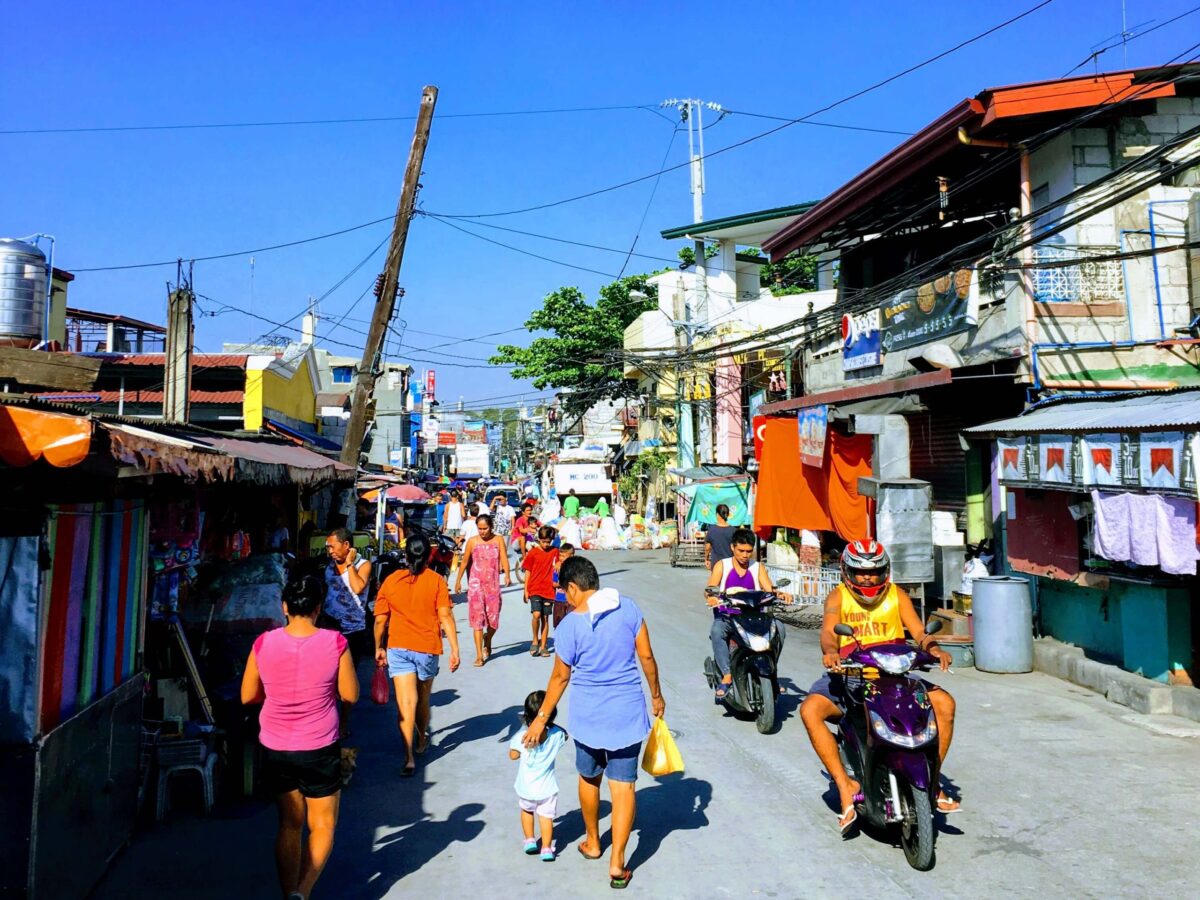 The airport in Manila is small and easy to sound, but it is difficult to sleep after all …
There was a street a short walk from the airport, so I would like to explore until time!
I like walking in places like this (* ́' *)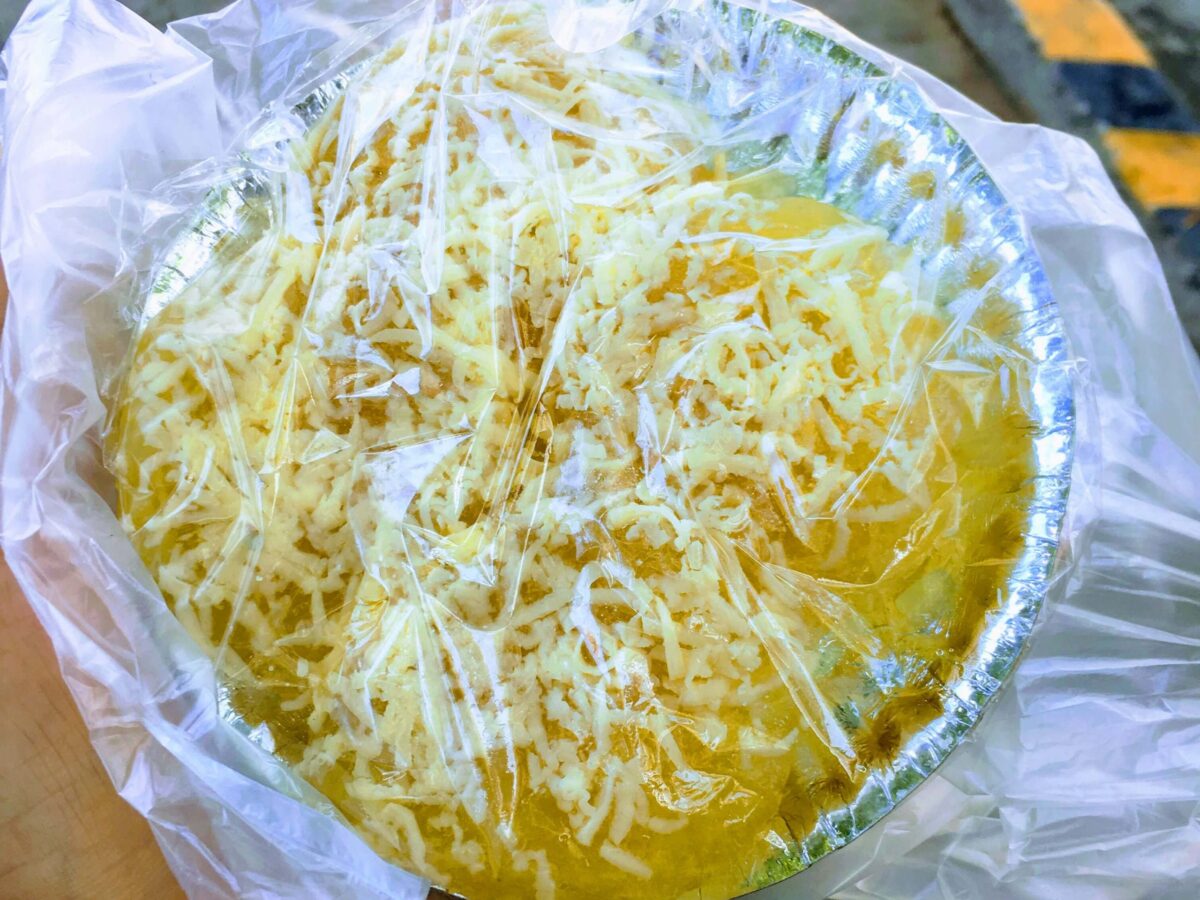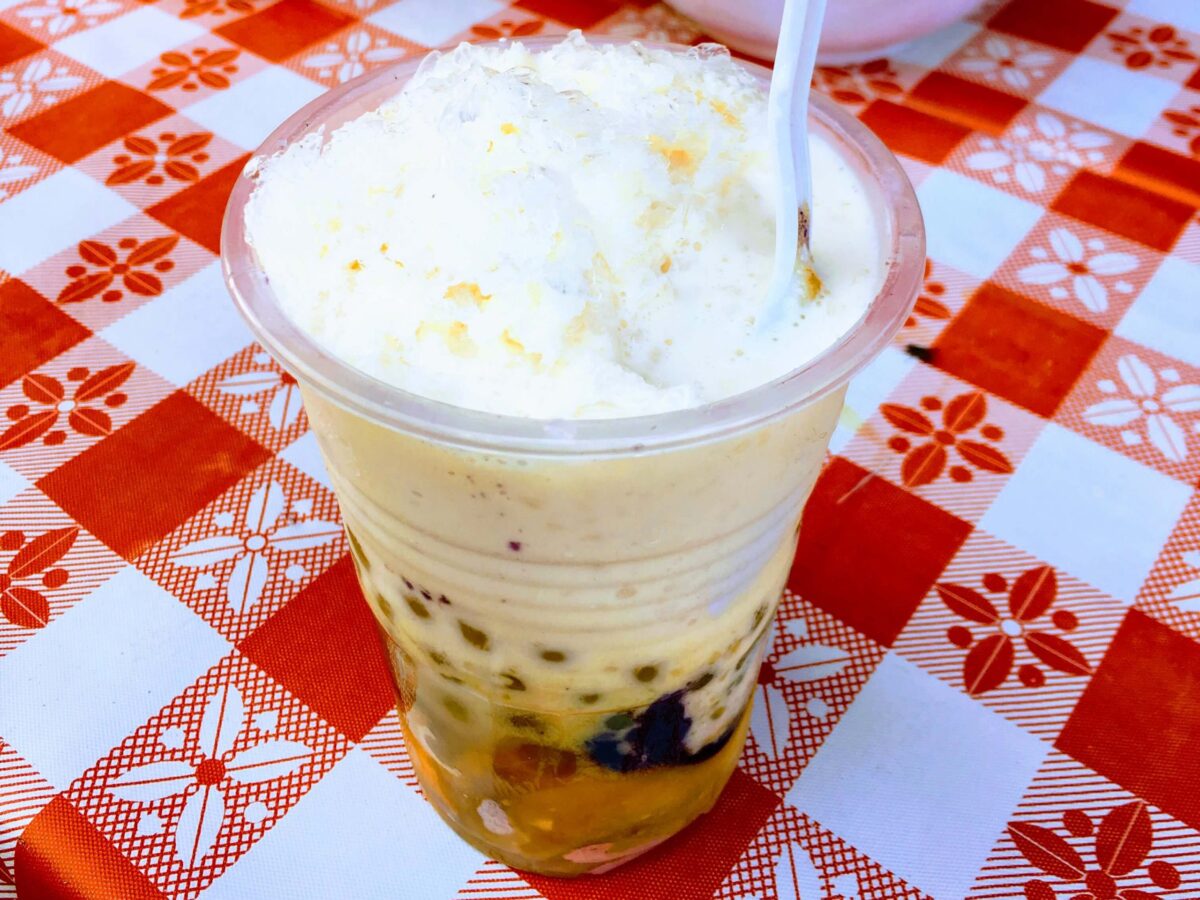 I ate something like a cheese-capped ohagi and a halo halo.
Compared to Thailand, I still feel that it is a developing country.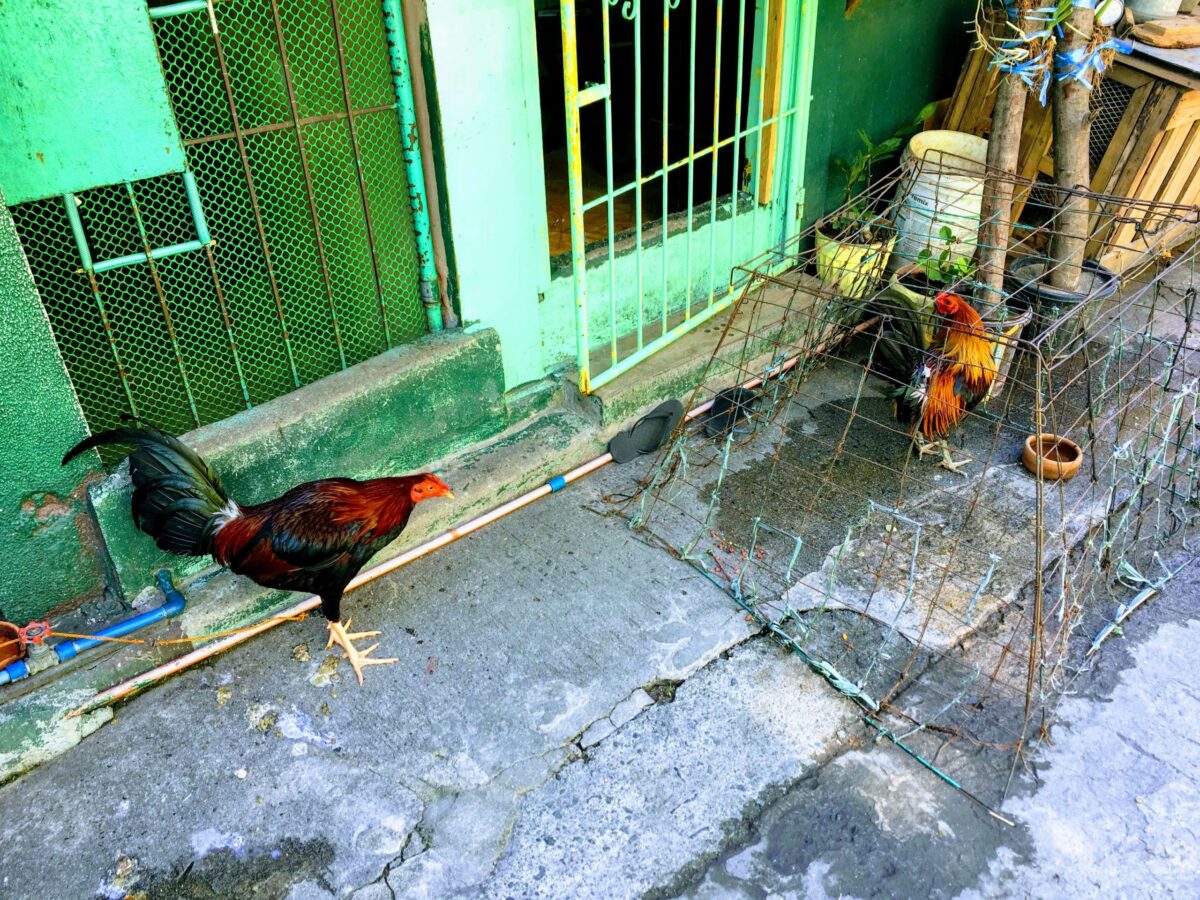 There were no children who had a smartphone, and everyone was crazy about the frame that turns with a string.
Last time I could only go to a shopping mall, so it was good to see a place with a sense of life.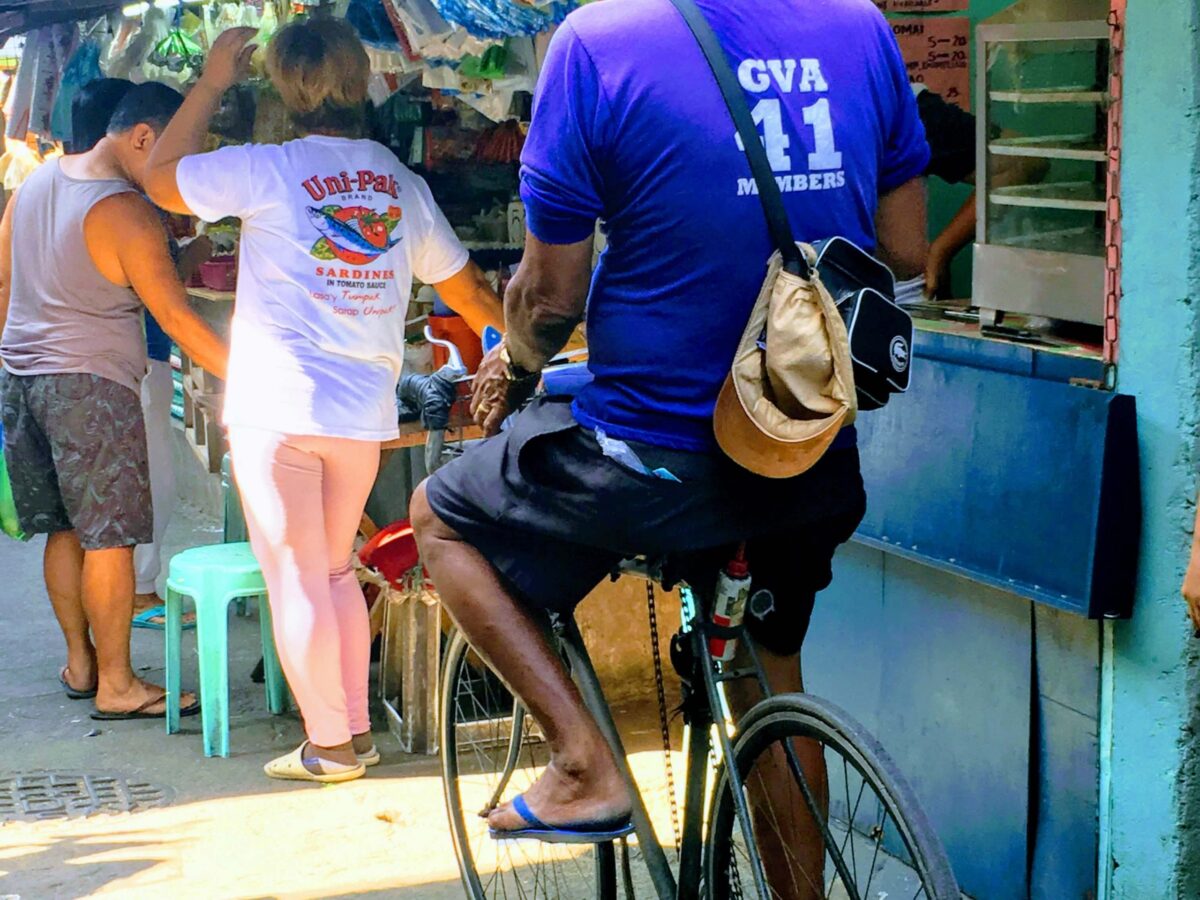 An uncle sharpens a knife by applying a rotary sharpening stone to a chain of road bikes.
Now that it's time, I'm going to get on the plane and go back to Japan after a long absence.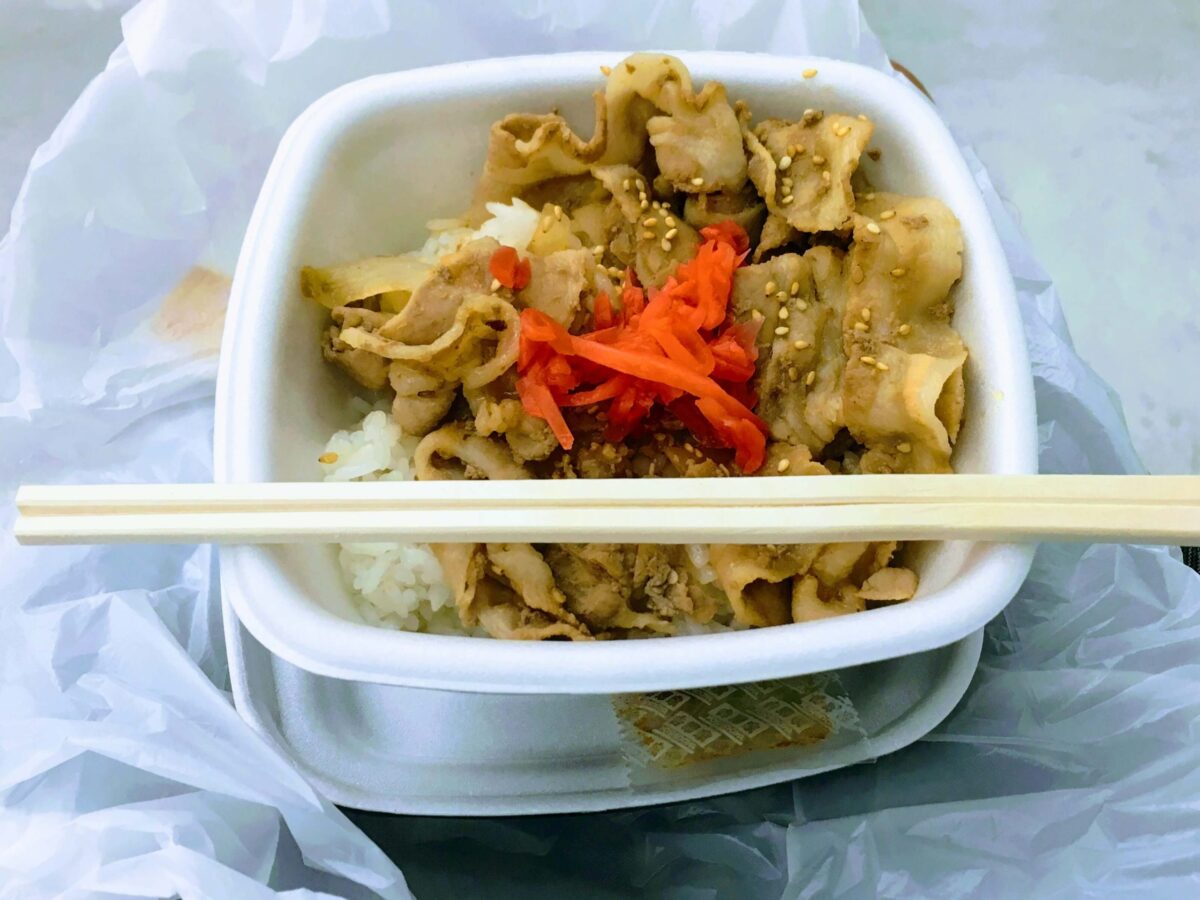 I wonder if I arrived at Narita at 19:50? Japan now!
I felt a little uncomfortable saying "Thank you" in Japanese.
It's been a while since I've been talking Japanese since I've been talking Tok you and Cockon Crap.
Dinner is a nostalgic beef bowl, but I felt that Japonica rice was sweeter than Thai rice.
I took a bus from the airport to the station and arrived at home after the date changed.
Oh, it was fun!
Articles on overseas travel