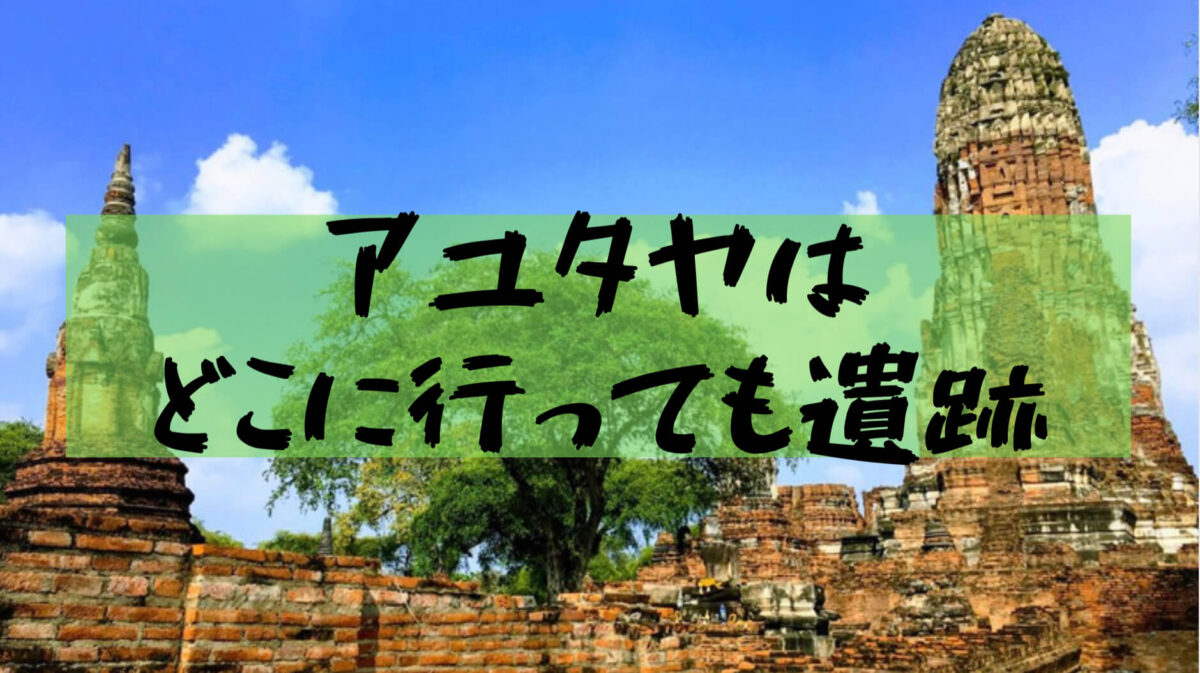 In March 2018, I went to Thailand, my first solo trip abroad, so I compiled my diary on my blog!
The 2/4 part is a summary of thailand trip after moving from Bangkok to Ayutthaya!
Unlike Bangkok, which was a city, the scenery with ruins everywhere was very fresh.
↓ The opportunity of the trip, the belongings, etc. are summarized in the article below!
Day 5: Ayutthaya
I'm sleepy… (I stayed for one night at Suvarnabhumi Airport)
It is the result of the dormitory life in Changbe that you can sleep noisy or brightly!
I don't like waiting after all, so I decide to return my pocket Wi-Fi in the morning and head to Ayutthaya.
45 baht from Suvarnabhumi Airport to Phaya Thai by Airport Link.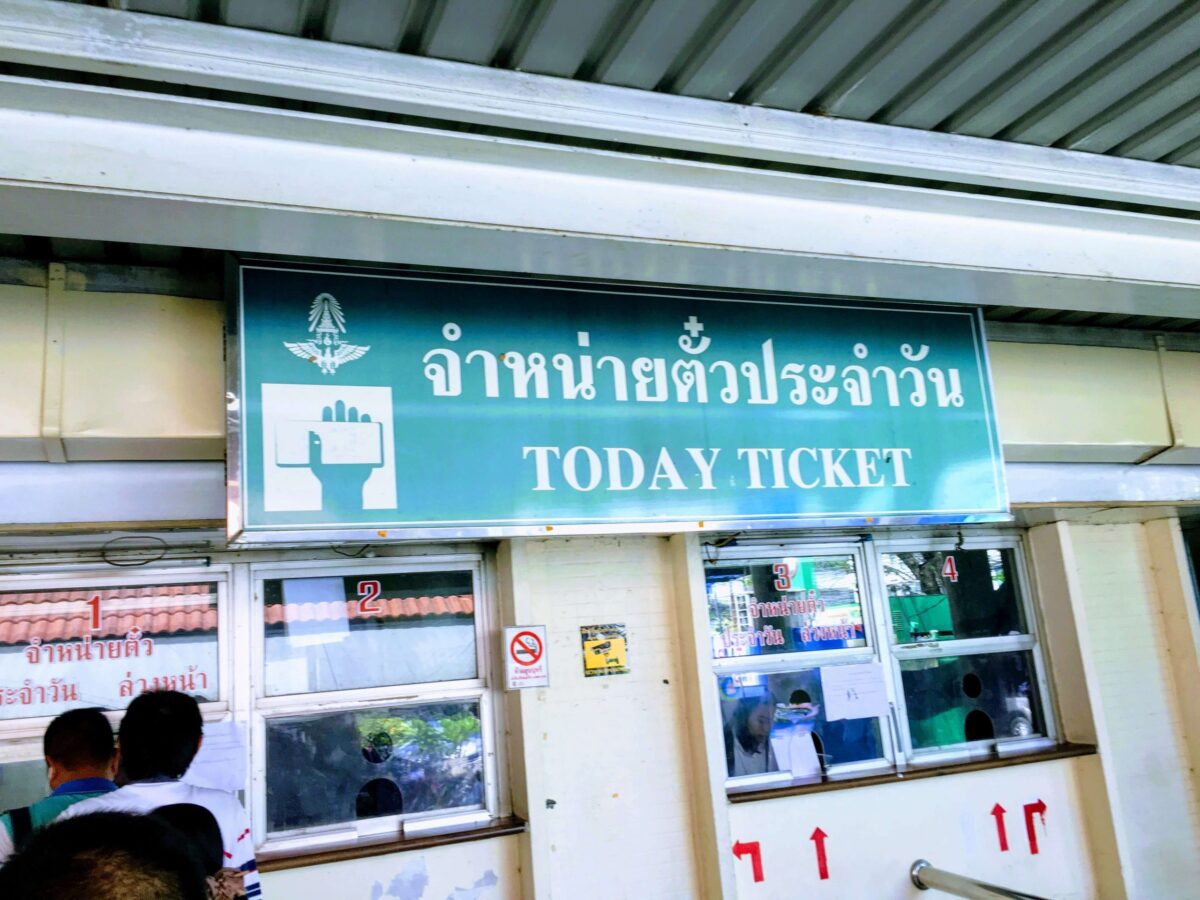 I asked various people using English that could not be from a nearby station, and took the train to Ayutthaya.
It seems that it does not stop at the first Ramathibodi station, so I walked to the next Sam Sen station.
The train had only a fan on the ceiling with open windows, so it was quite hot and tired …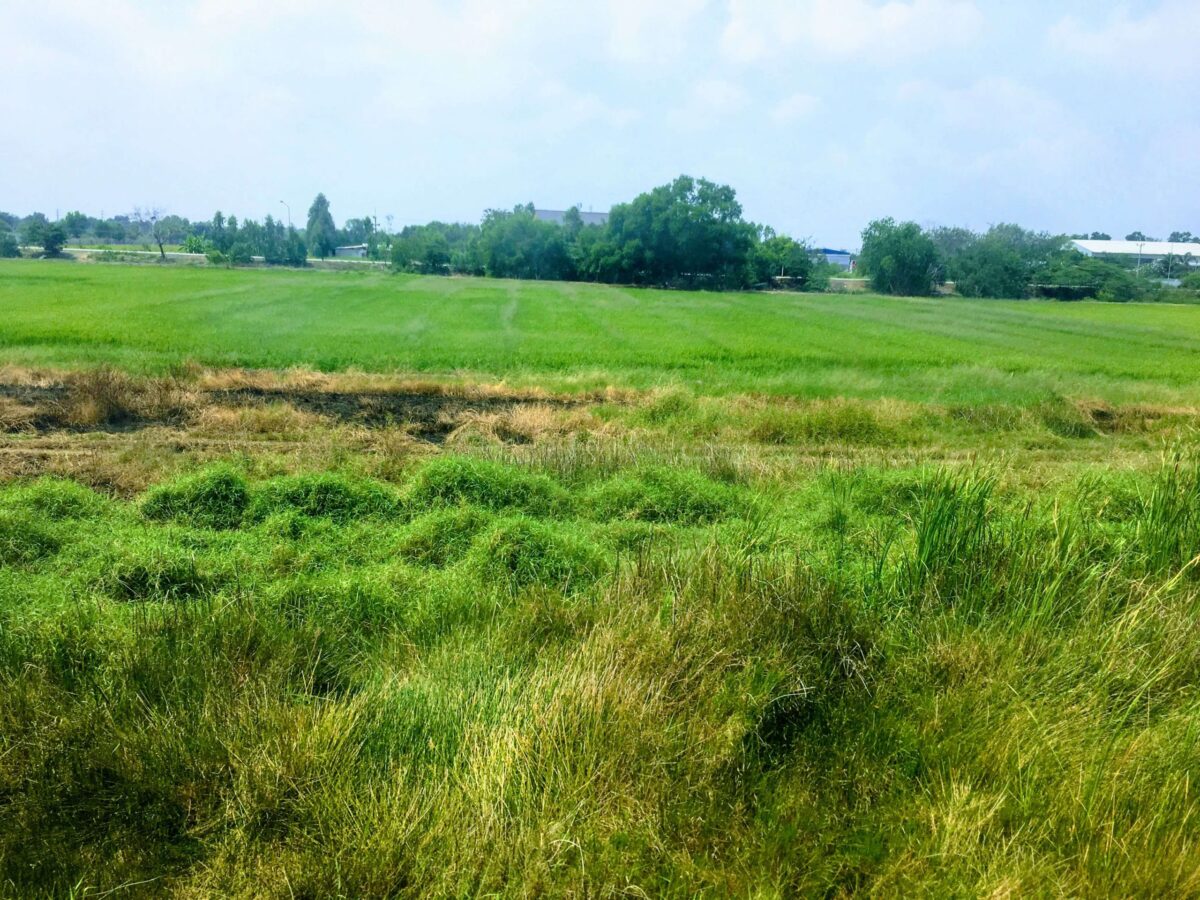 I had people take pictures with me on the train, but it was easier for one person to do this.
When I see a Japanese who is silent with two people, it seems to be boring even though I came to travel abroad with great care …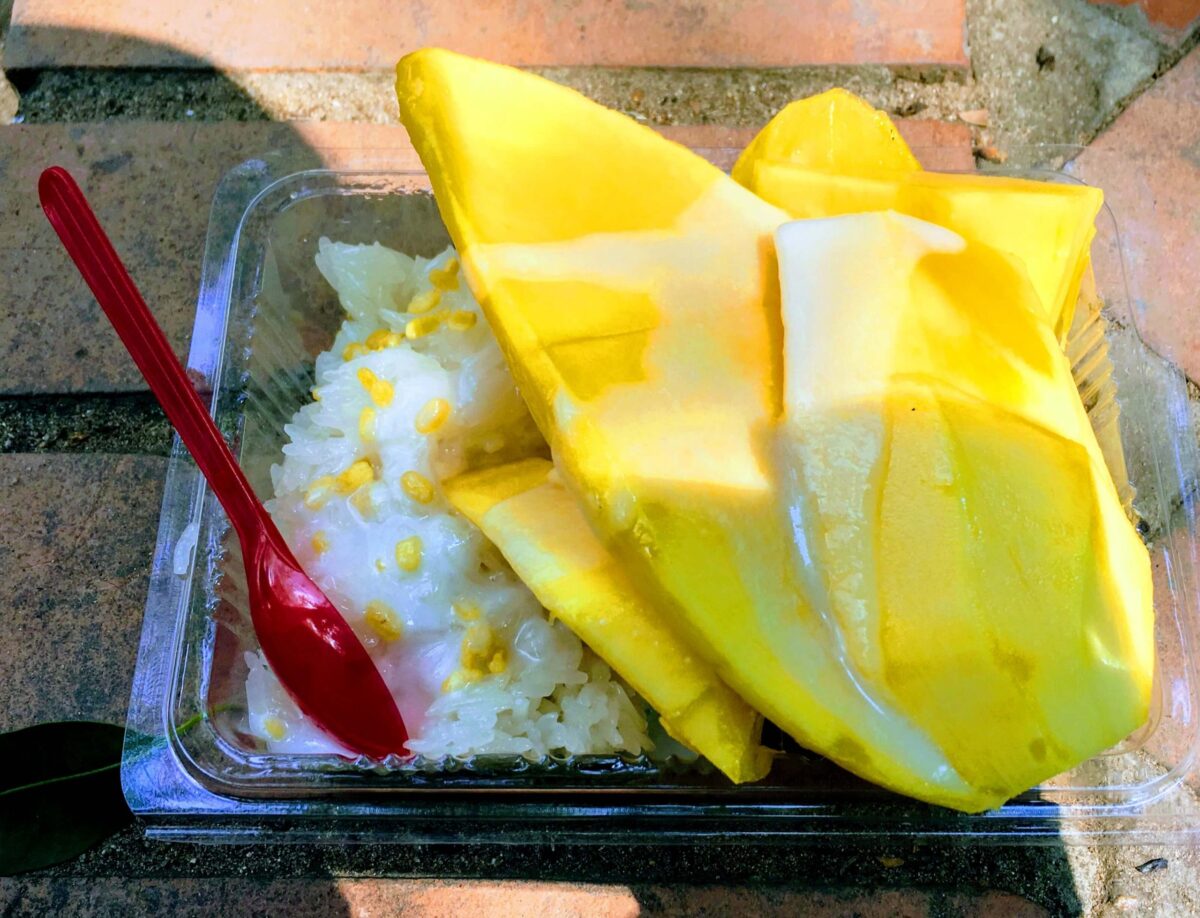 I arrived in Ayutthaya in the afternoon and was hungry, so I'll start with a snack.
The carnio mamuang (mochi rice mango) that I was worried about is delicious for a tired body! THC 80
Mochi rice, mango and coconut milk go unexpectedly well, but at the end it was sweet and I got a little tired …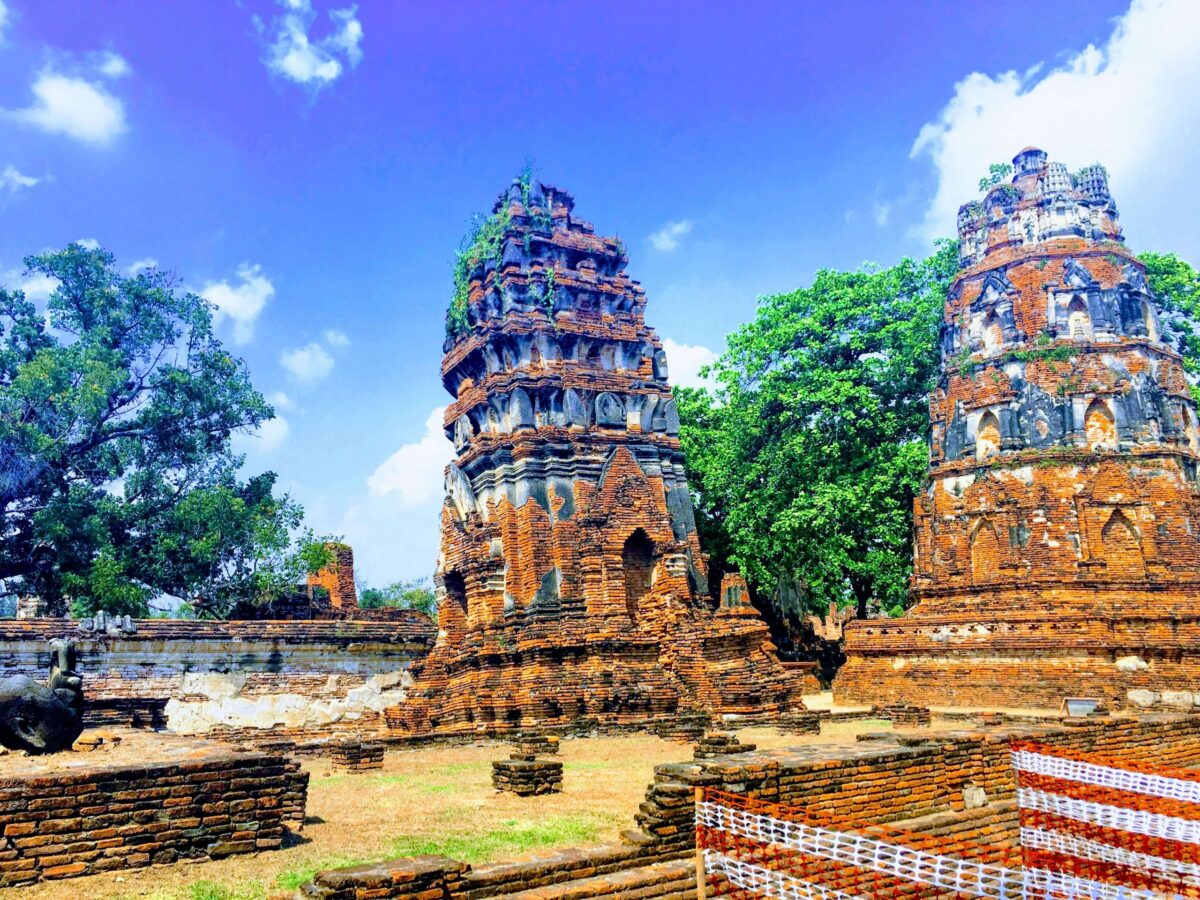 6 ruins were 50 baht each, 220 baht in bulk buying, so I bought it together, but it is not round …
As has been the case until now, I'm a person who wants to see the ruins without prior information, so basically I'm not looking into anything …
When I walked without telling the translation, I felt that there were quite a lot of Japanese tourists.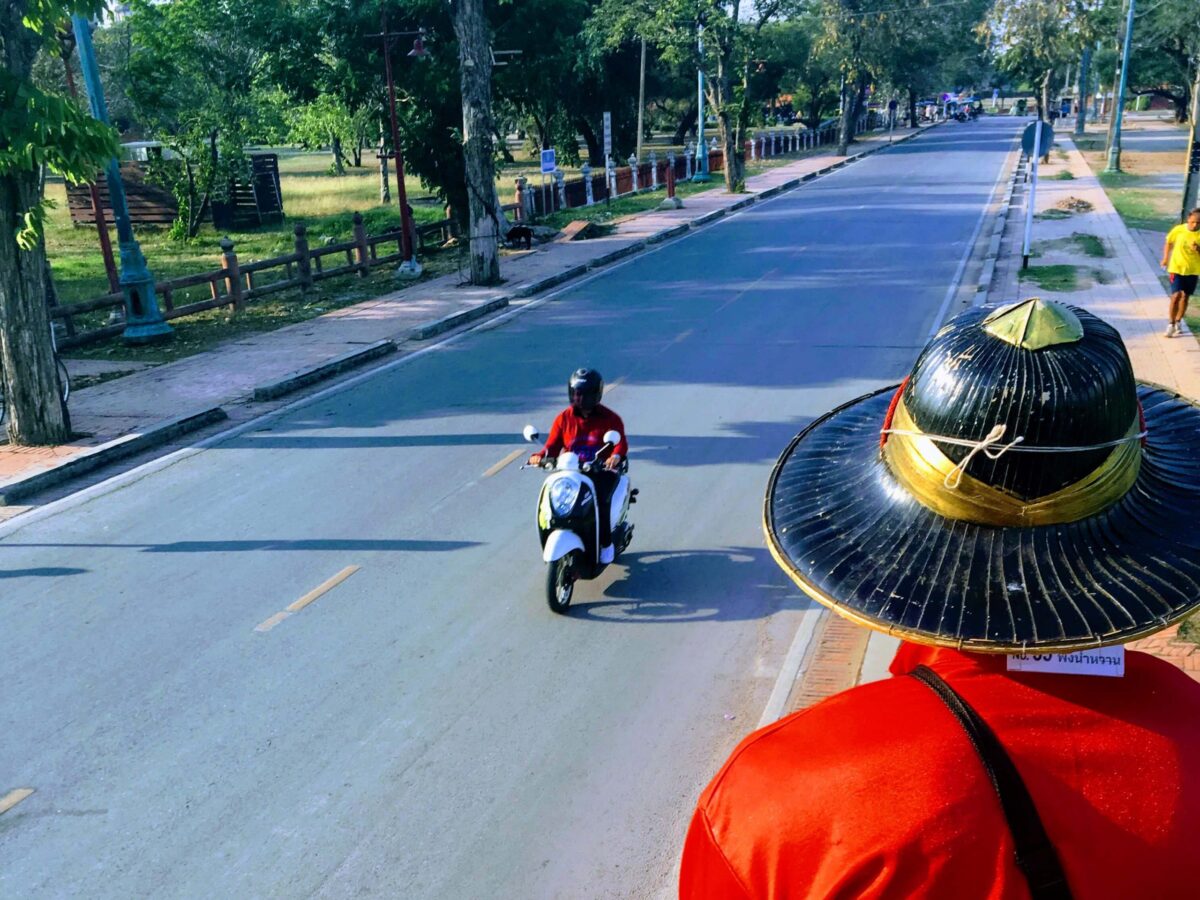 I was able to achieve "riding an elephant" that was on the list of things I wanted to do.
The top of the statue sways decently, but it's a good experience! (THC 400)
There was also a booth where children's statues could be fed.
There was a facility where music was playing loudly on the way to the youth hostel, and when I entered it, it was a university.
Everyone's grades are posted on the bulletin board, and it is a scenery that can hardly be seen in Japan.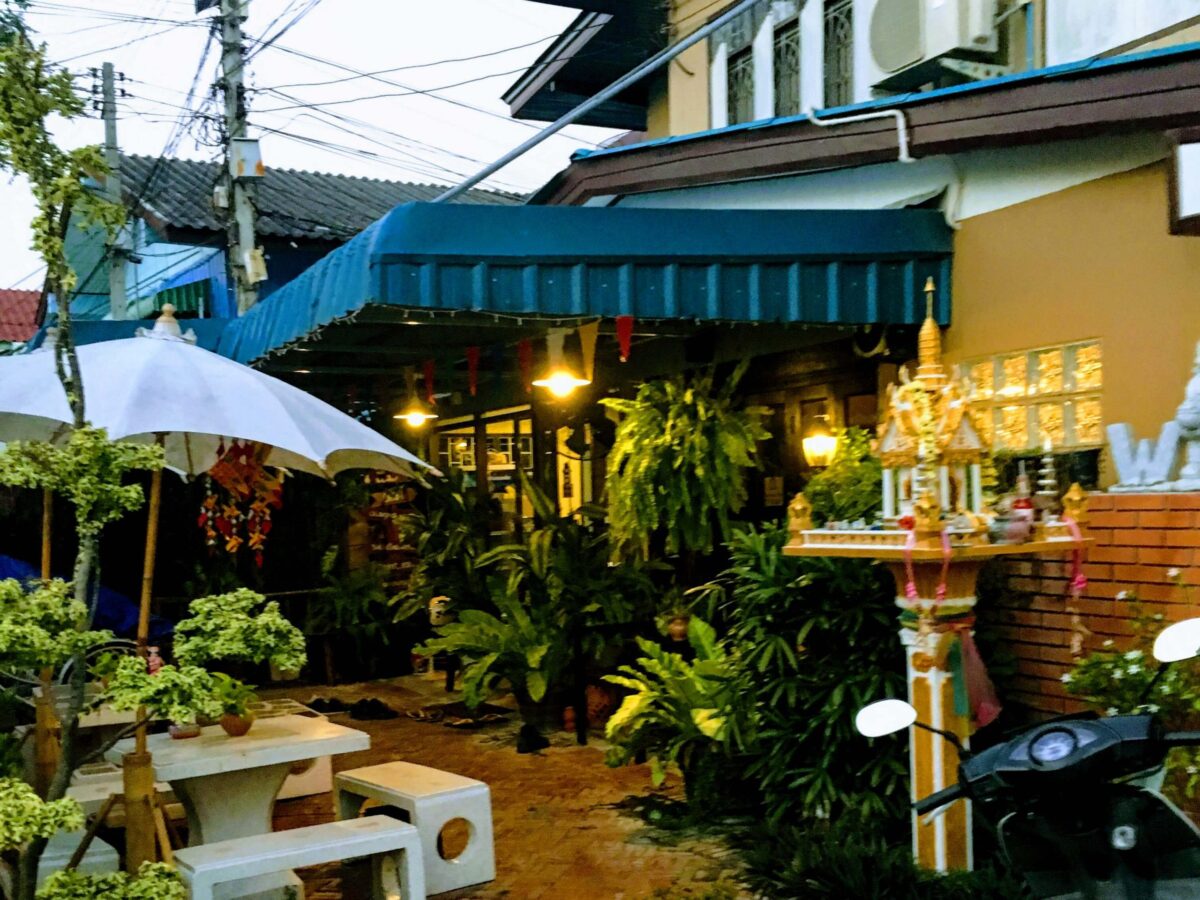 I didn't get a good night's sleep the day before, so I entered the hostel "Banchan Hostel" early.
The price was reasonable, so was this hostel the best part of your trip?
The description said "bunk bed", but it was a room with 5 single beds.
In addition, unlike before, with curtains surrounding your space (like a school infirmary)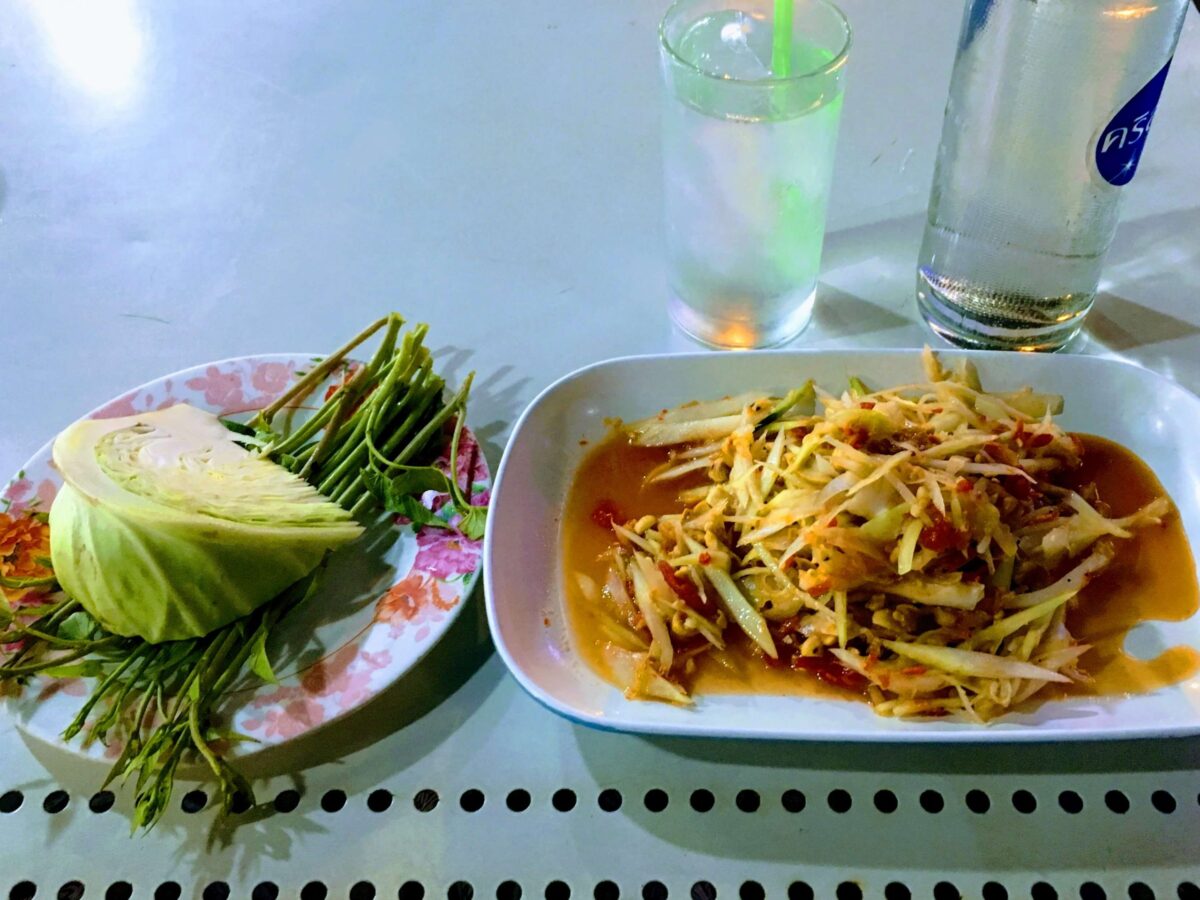 After leaving your luggage and exploring the hostel, go to the street food court for dinner.
It is not on the menu, but I have you negotiate and make so (mu) and ta (mu) (green papaya salad).
It was spicy and the chopsticks did not advance, but the taste was delicious (100 baht)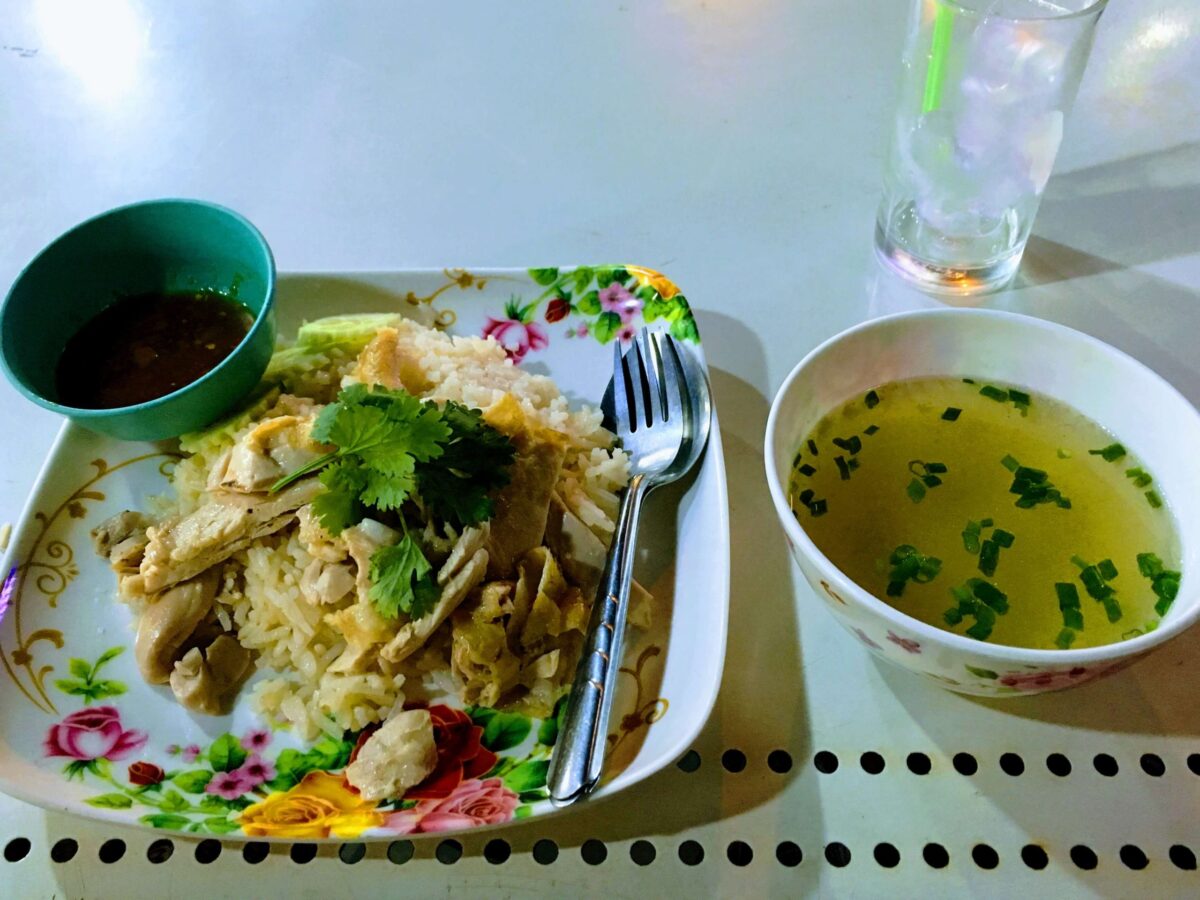 I have Khao Man Guy (rice cooked with chicken) and I have quite a cup of stomach.
There was a big night market nearby, so I like to explore again, lively.
Various larvae were sold as ingredients, but there are no scorpions, pass (sweat)
Day 6: Walk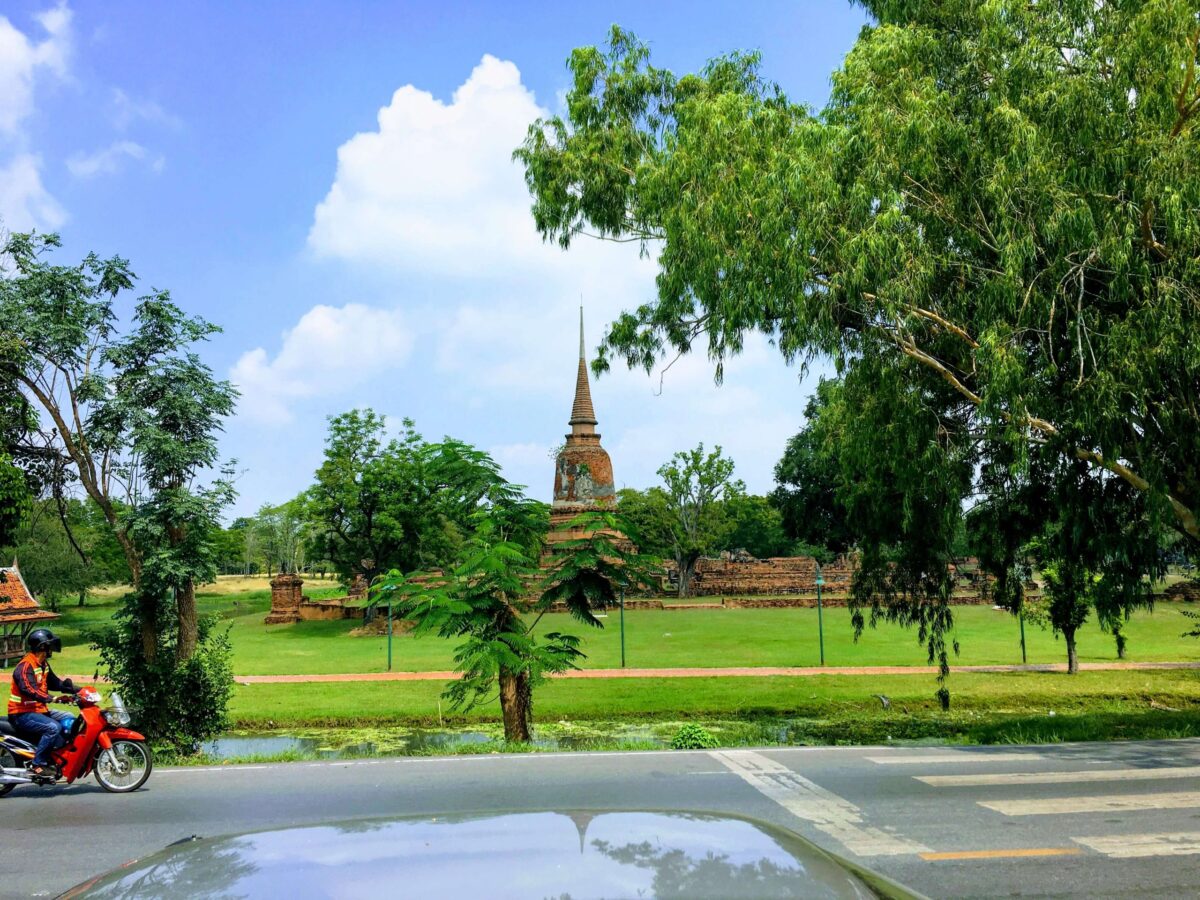 Today's breakfast can be eaten at the hostel, so I'm thankful that I can relax without stagding …
I was eating bread with the Americans and chatting about where I went while traveling.
He said the train was too cold to get to chiang mai he had planned…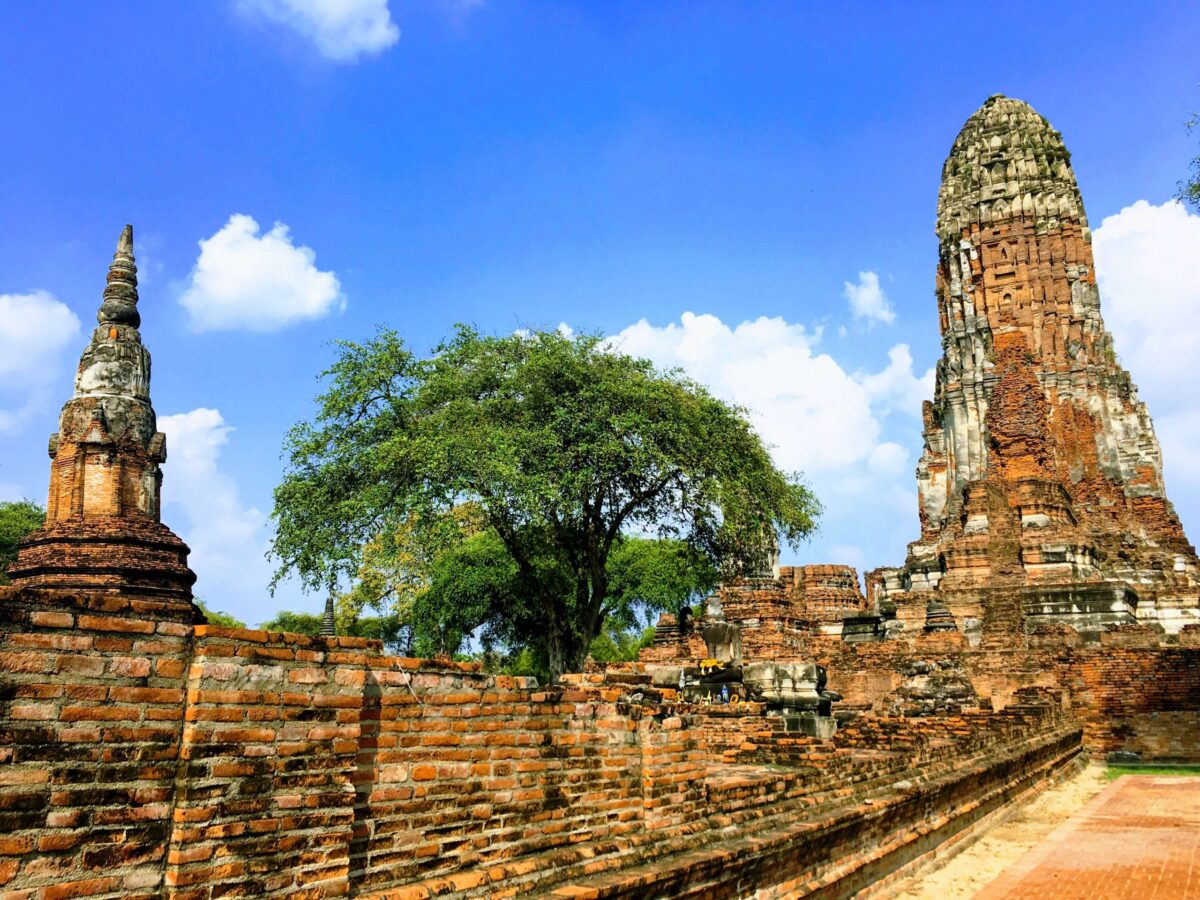 I was recommended a certain ruins, so I will go there today.
Wat Chai Wattanaram is the exact opposite of Ayutthaya Station, but I was able to walk (about 3km)
It usually seems to rent a bicycle and move.
It is convinced that he liked it most, and it calms down when seeing the taste.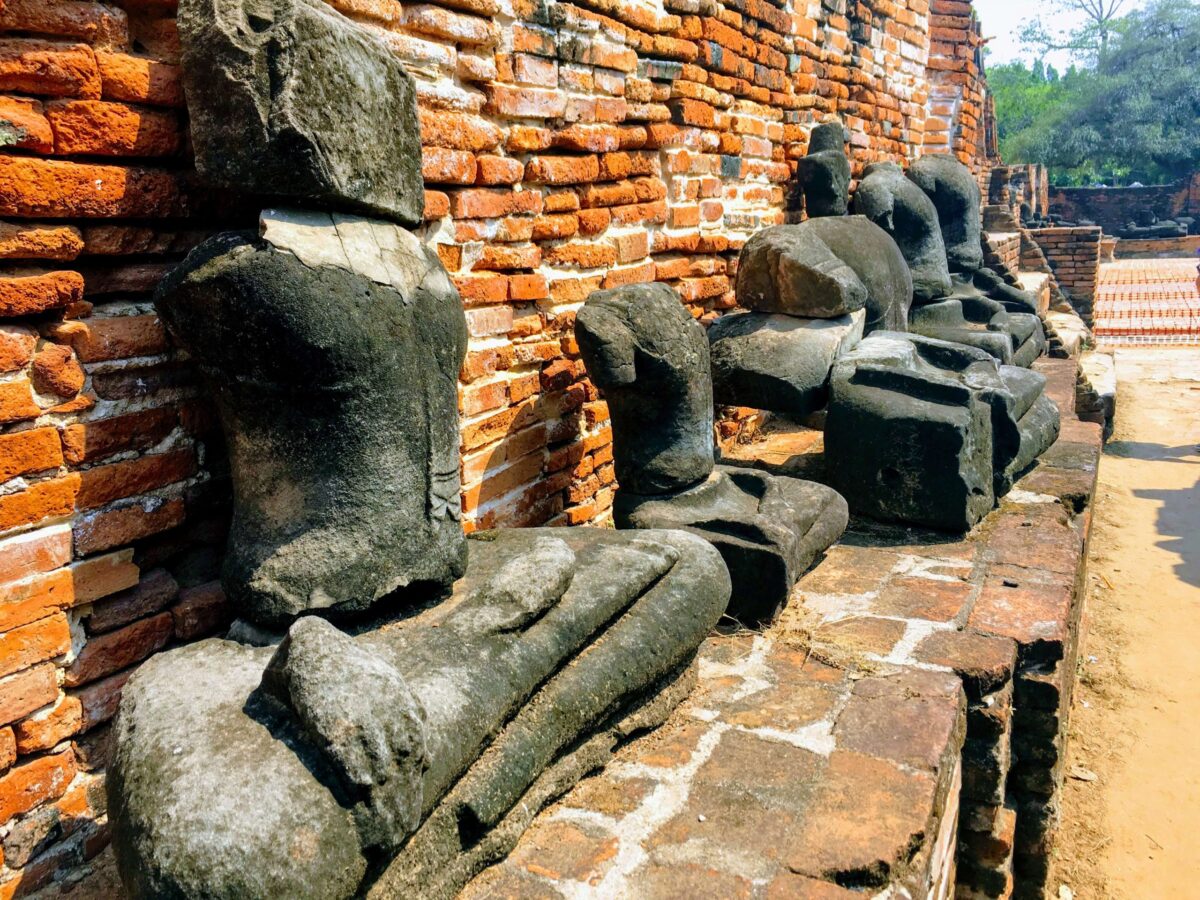 The best part of traveling alone is to follow the guide only when you want to hear it.
I followed the back of the English tour today, was it about a third of you?
Even though it is not a tour visitor, I asked a beautiful question, thank you guide's brother!
Q.Why is only the face destroyed by the Buddha image?
A. Because it was taken as an antique after the occupation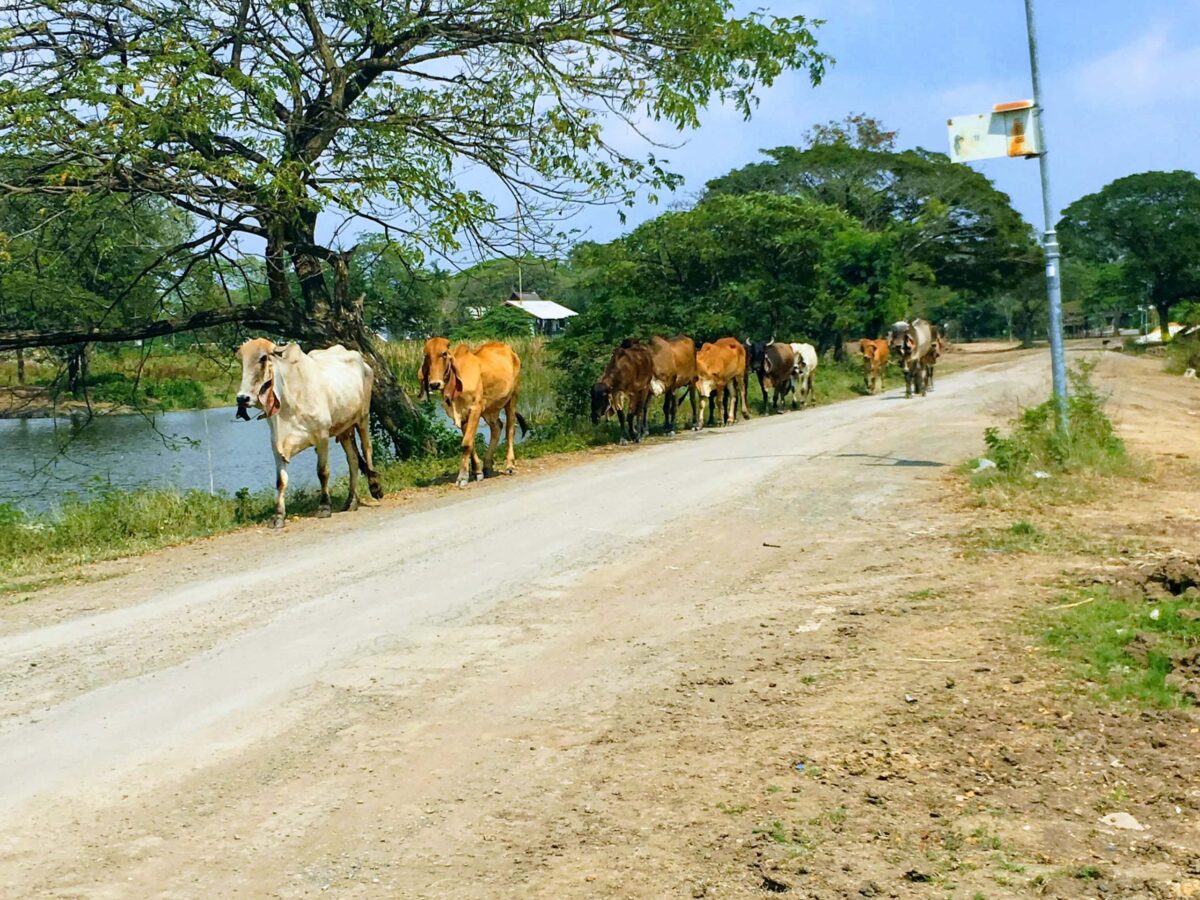 Cows who are taken to cattleherd, even if the owner is not nearby, walk without permission.
The way maps.me leads is as amazing as ever, but you can see the scenery that you can not see on an ordinary tour.
I went on a trip abroad, so I want to see the scenery that can only be seen there!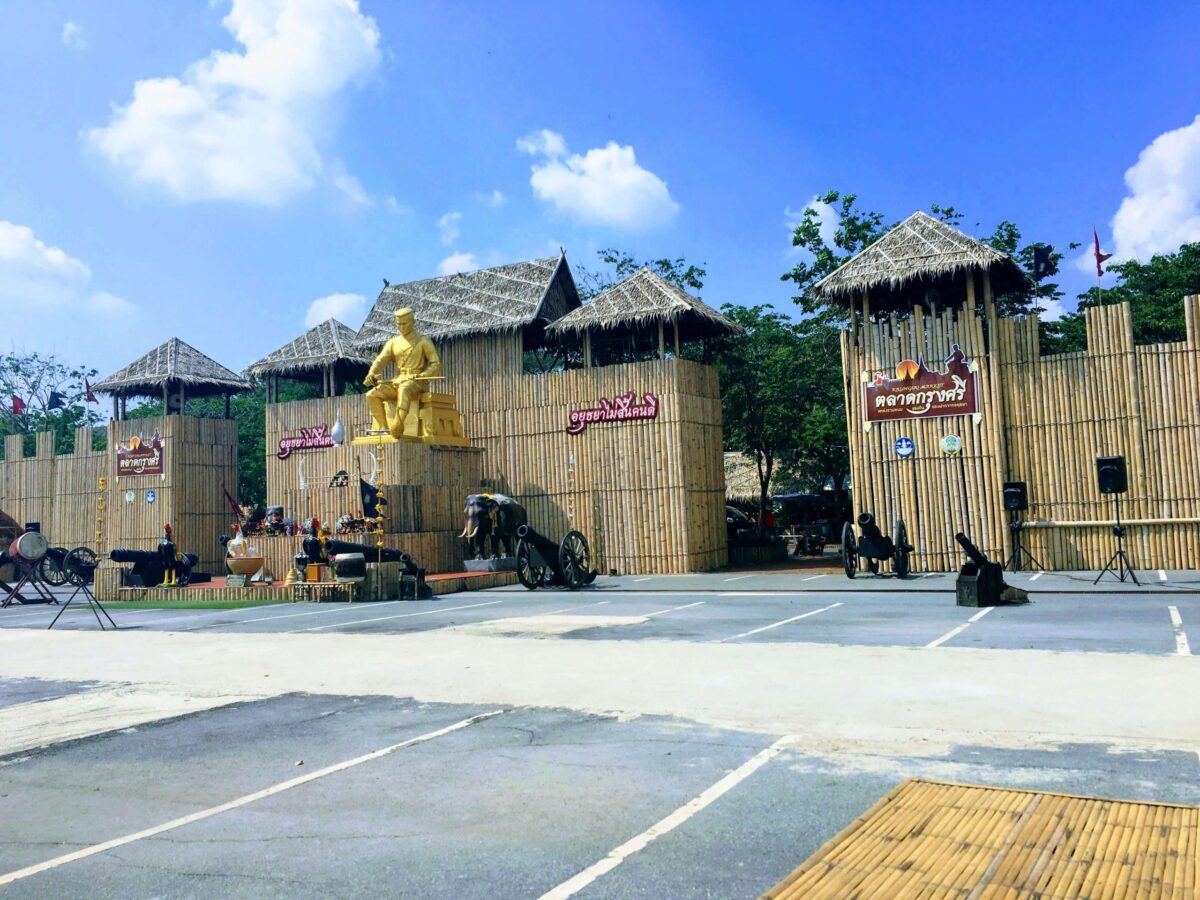 There was something interesting, so I entered.
There happened to be a Japanese tour, so when I asked him, it seems to be a newly made night market venue.
I ate spicy noodles on the riverbank (THC 20)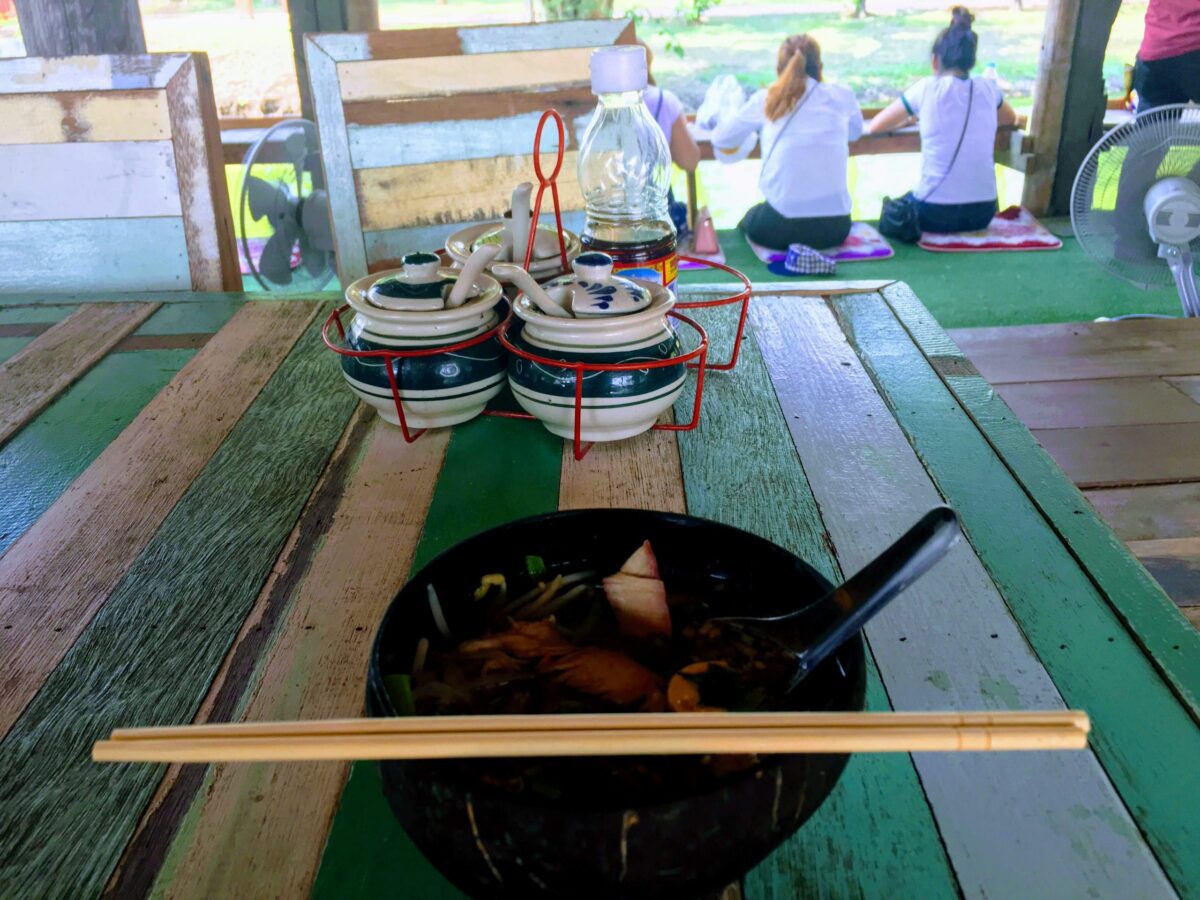 After that, I went to the Ayutthaya Historical Research Center, but unfortunately it is under repair? Was.
I was looking forward to walking the distance as such, so I was free while watching the fish in the pond for a while …
I thought I'd go elsewhere, but I'm planning to go to Ayutthaya until tomorrow, so I'll round it up and head to the hostel.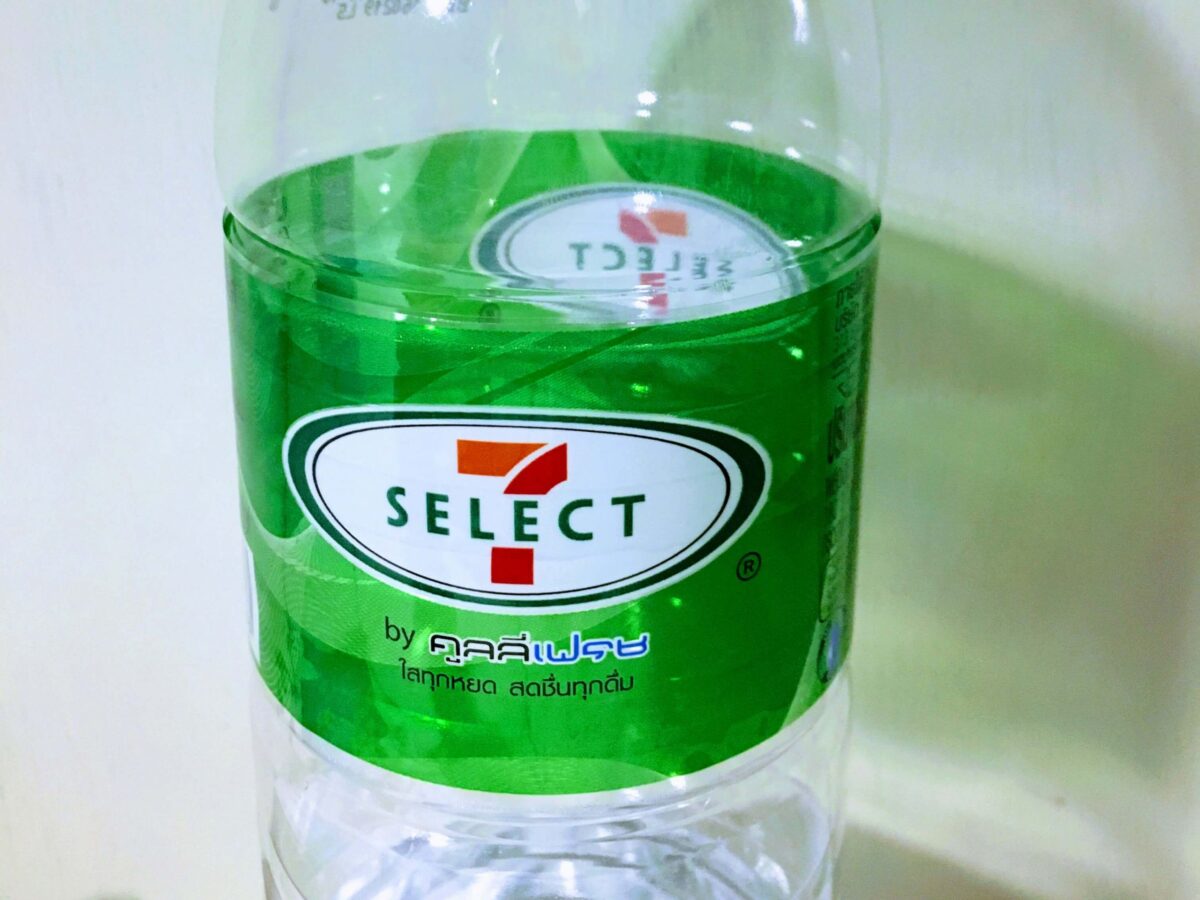 Today's hostel "11:11 Hostel" was a 10-person room with a double bed down.
Only the second hostel had drinking water, and tap water cannot be drunk, so it is necessary to procure it.
The most cospa-looking mineral water so far is 1.5L (13 baht) at 7-Eleven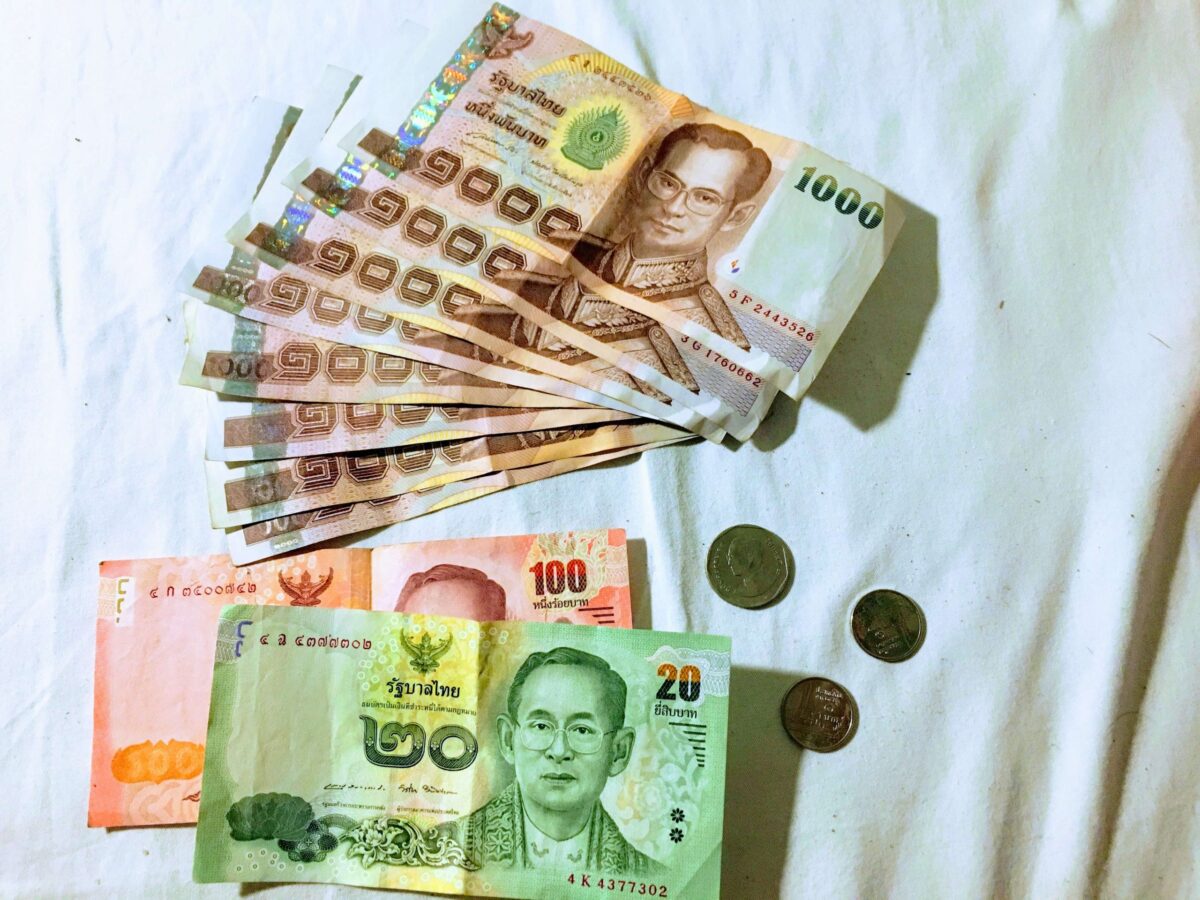 Today, I check the remaining money because there are about half of the beds and curtains on the bed.
First, the rate when I changed 50,000 yen to baht at the airport was 13,450 baht.
The remaining money is 8127 baht, and there are also 2 baht coins.
The hostel key deposit is 200 baht, so maybe it's enough?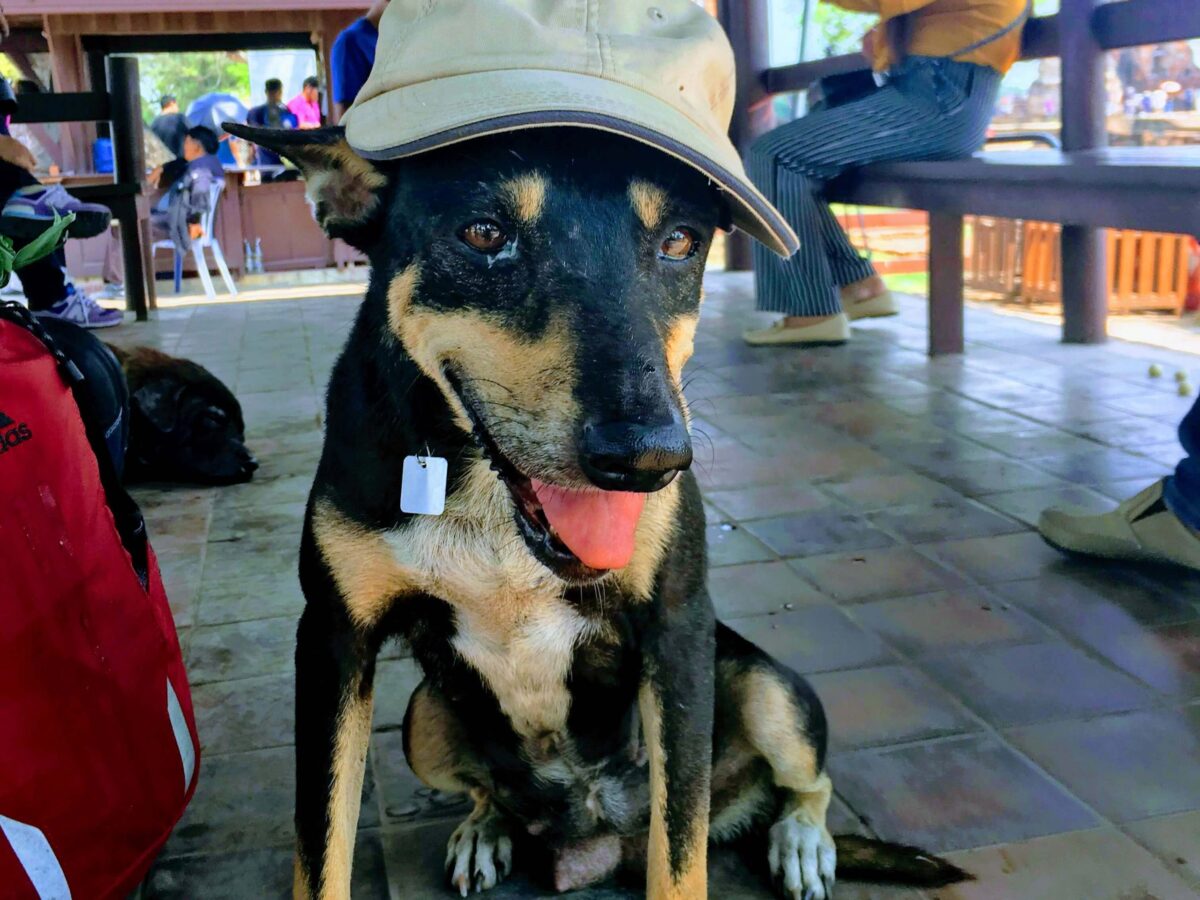 I will write an article while waiting for Unsen Pad thai (Thai style fried noodles wrapped in eggs) at an open-air restaurant.
Thai stalls are loaded with a lot of ingredients, and I feel like they will make anything if you ask (if there is ingredients)
I'm here now (60 baht)
Day 7: Sleeper Train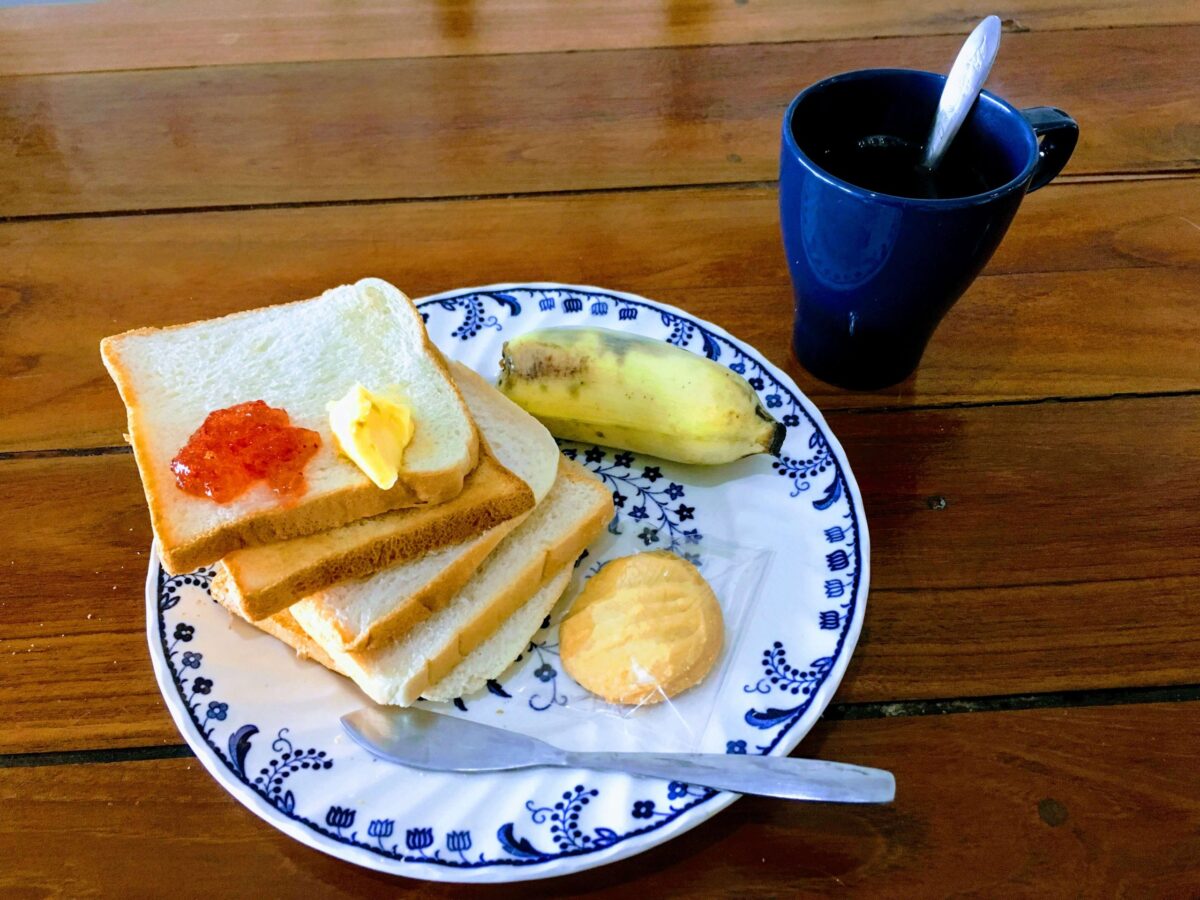 For breakfast, you can have bread and a small banana at the hostel.
This hostel has a higher female rate than this time, and it is difficult to talk to because there are curtains …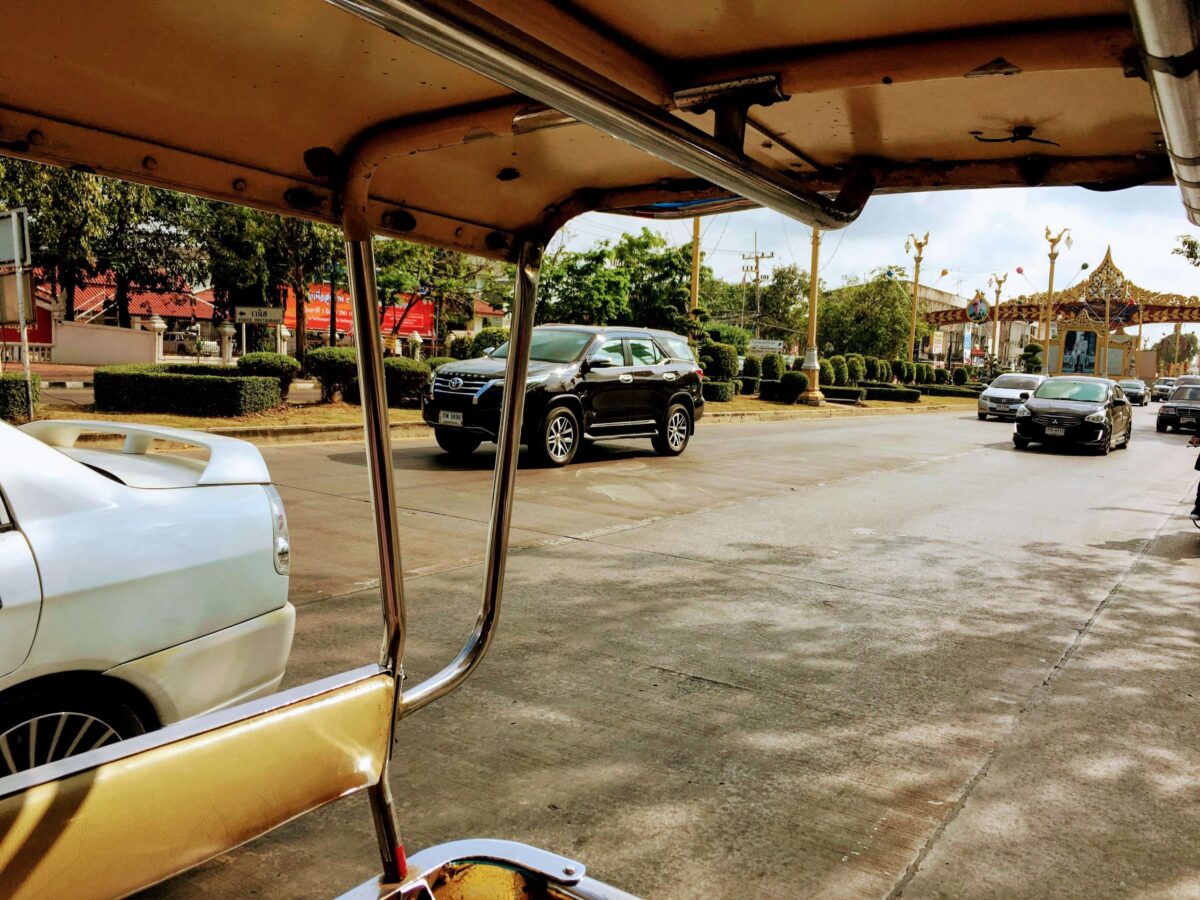 The statue of The Buddha is almost the opposite side of the hostel, and a gentle older brother called me, so I challenged the first tuk!
At first it was THC 300 round trip, but we negotiated and made it 100 baht one way.
I took a picture just in case because the driver information was posted, but it was usually a good person …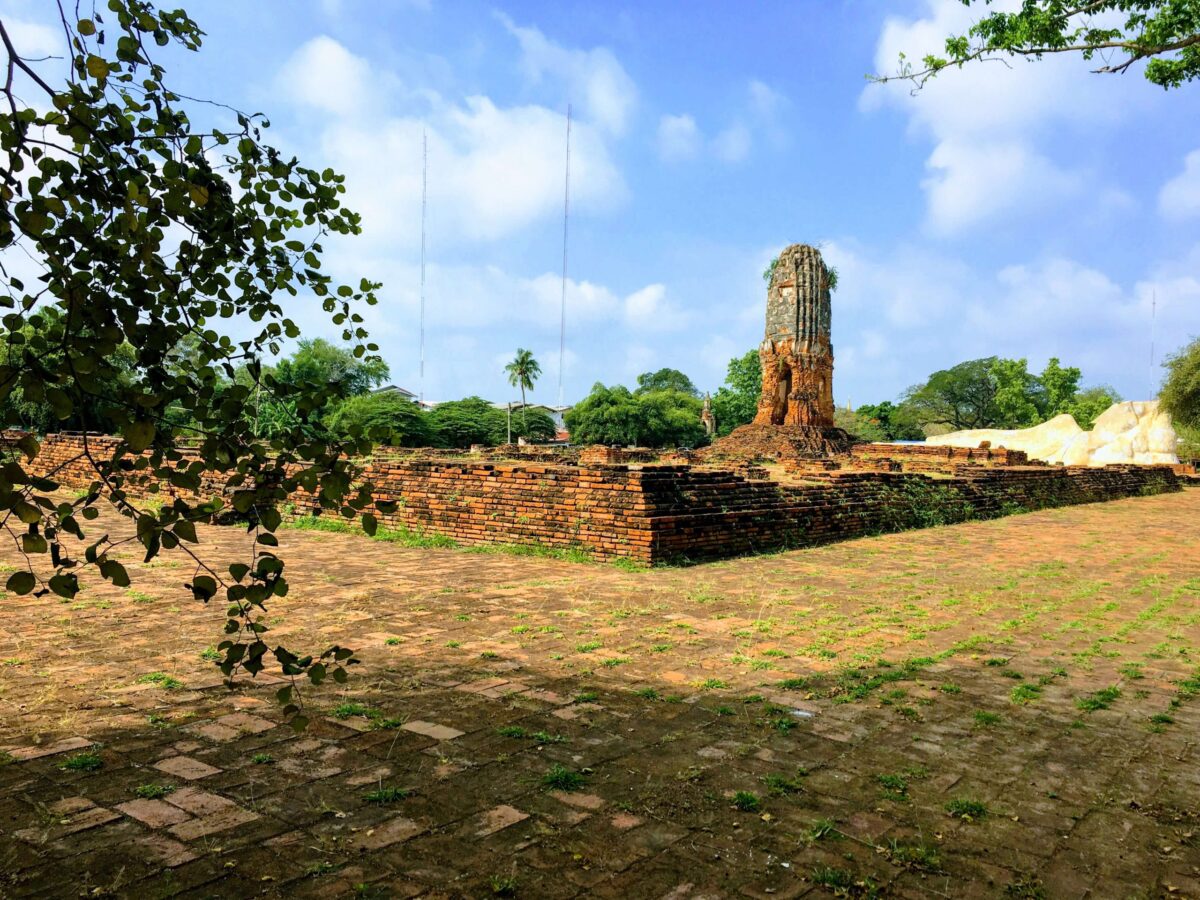 I forgot to photograph a white object lying in the back from the front of the "Nirvana statue".
It was good to go to the ruins that I visited this time, "Wat Lokayasta"!
Just when the Japanese tour came home, it was a good atmosphere with no noise because it was far from the city.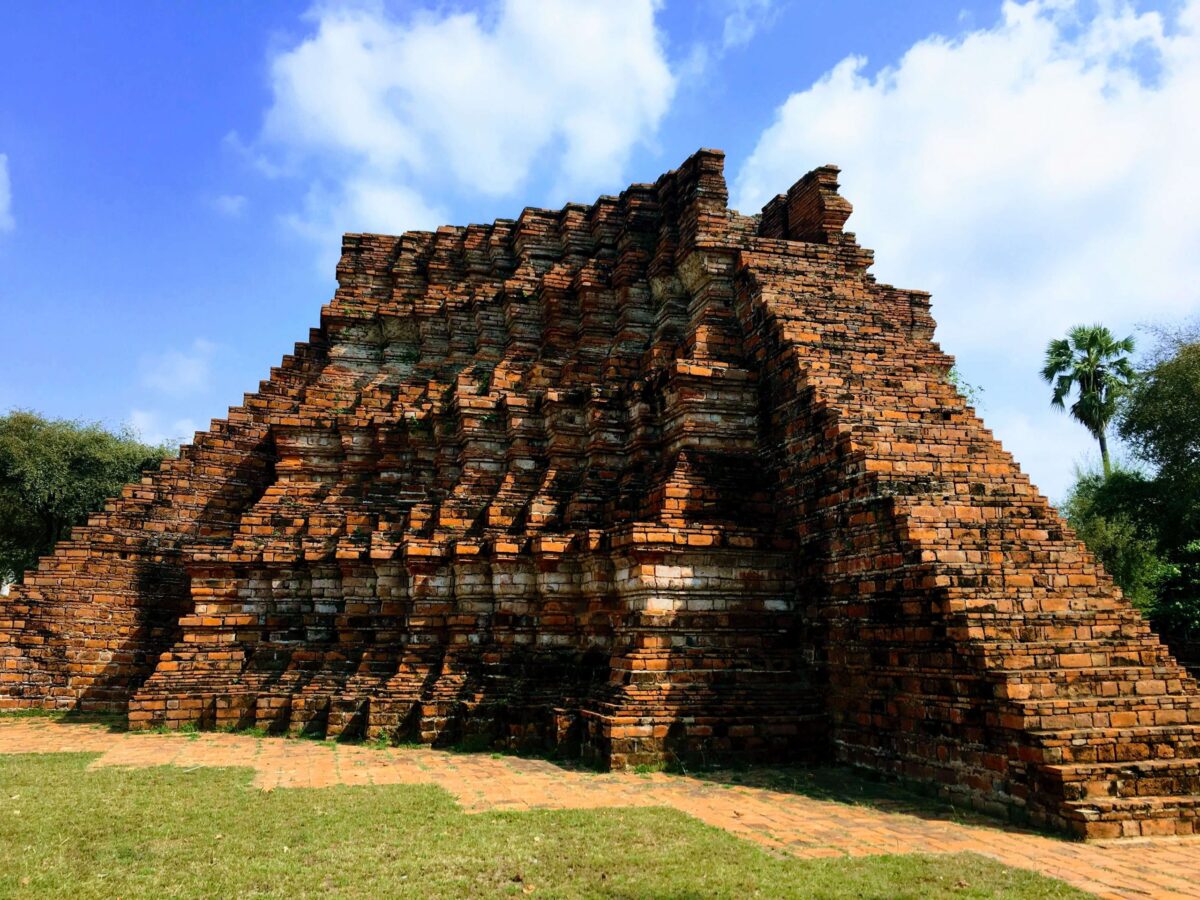 Then walk to the National Museum of Chao San Playa (THP 150)
There is an app dedicated to the museum, and when you read the QR code, it will explain with text and voice (English)
I knew that if I didn't make a sleeper train, it would be quite full and I hurried to Ayutthaya Station.
The midnight departure flight was already filled…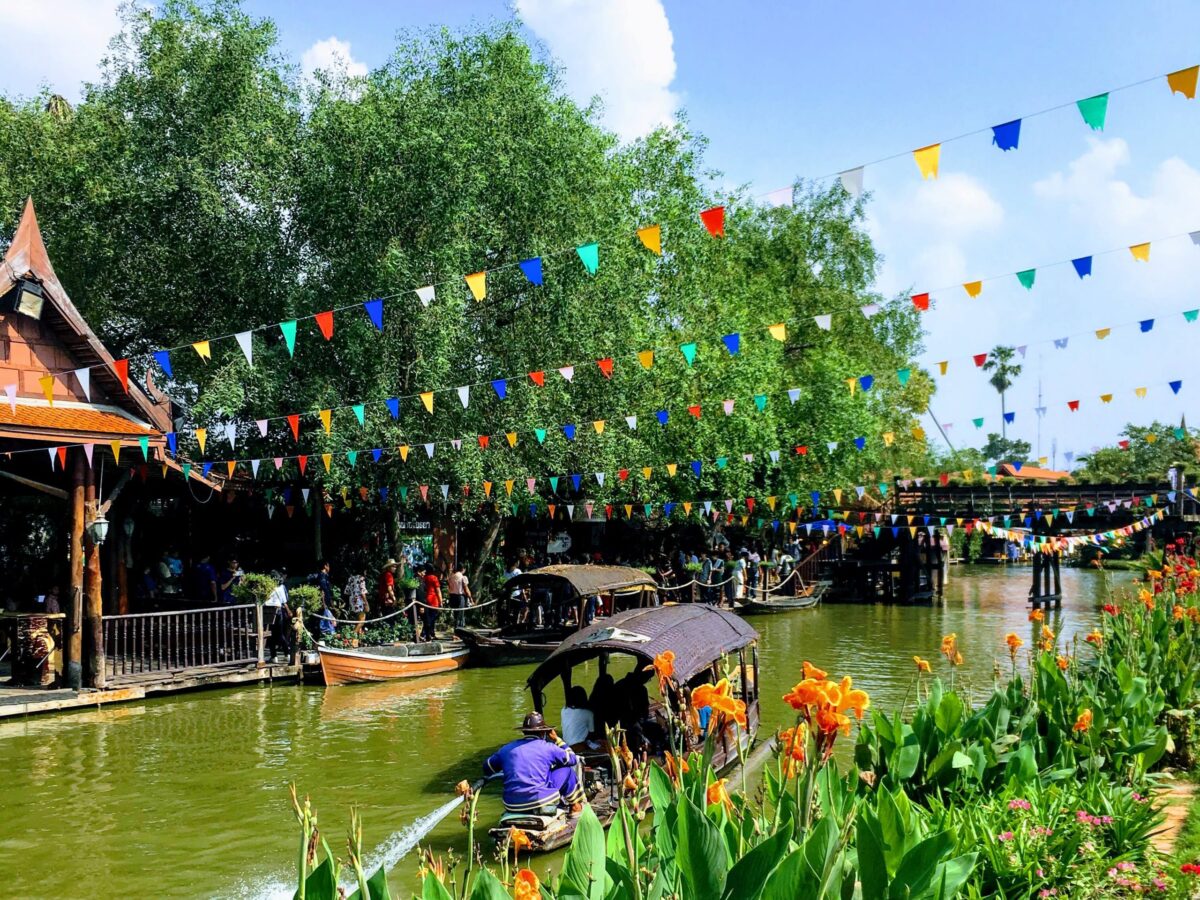 It turns out that the theme park of the floating market which was riding in the guidebook is nearby besides.
The guidebook I took will soon become miscellaneous when it comes out of the center …
There were a lot of shops and I enjoyed the show.
I thought that it was different from a Japanese theme park that the cast turned around to collect twists after the show.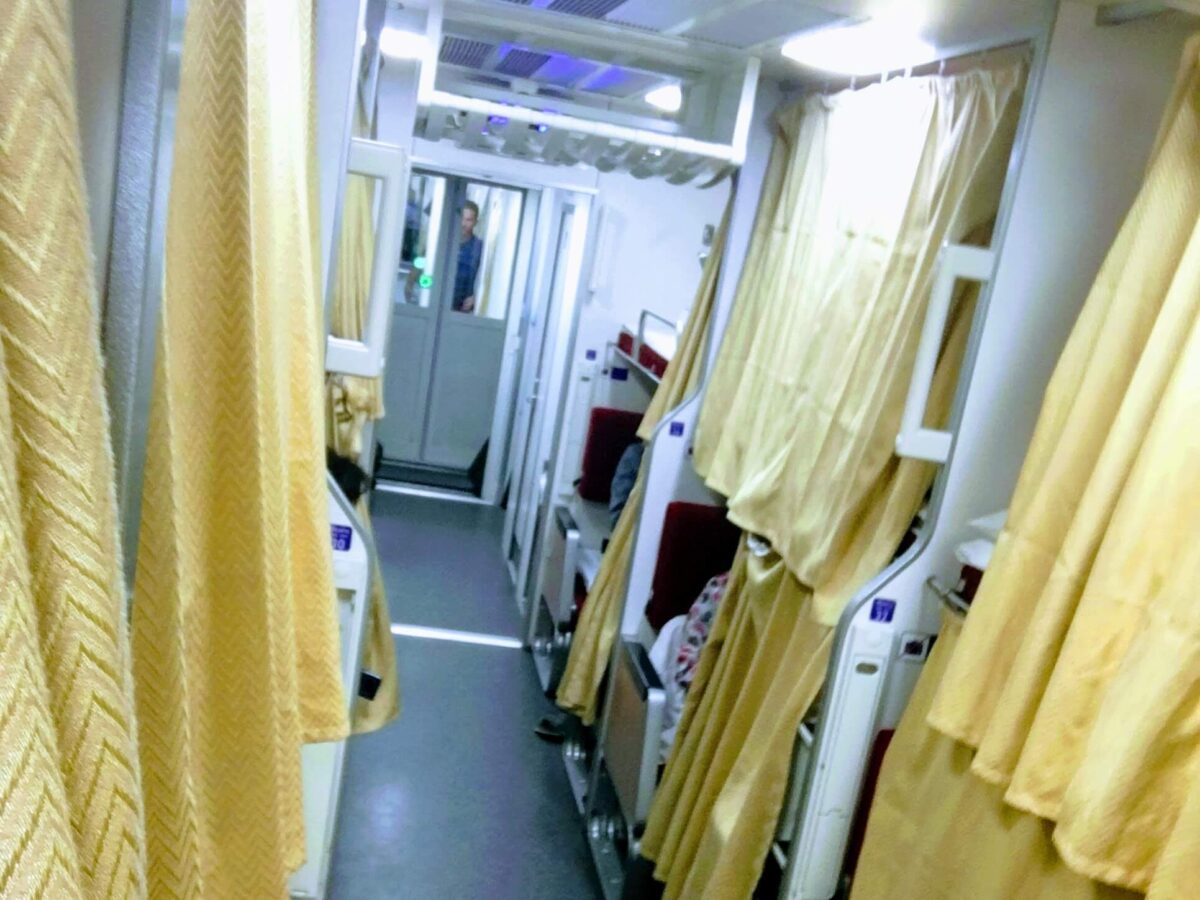 I'm waiting for the 19:45 train to Chiang Mai at Ayutthaya Station and write down my blog post.
There is no Wi-Fi from Ayutthaya to Chiang Mai, so I'm probably posting this article the next day.
It's 18:00 because the nation has flowed right now (the nation flows at 8 and 18 o'clock, and the people stand up meanwhile)
The upper two-stage bed with cooling of the second-tier car (916 baht), and on the way back, consider which is cheaper than the bus (́•ω•)
The train is not colder than I thought, and there is an outlet, so it looks like a comfortable and huge dormitory.
We are going to arrive in Chiang Mai at 7:30 tomorrow!
Articles on overseas travel