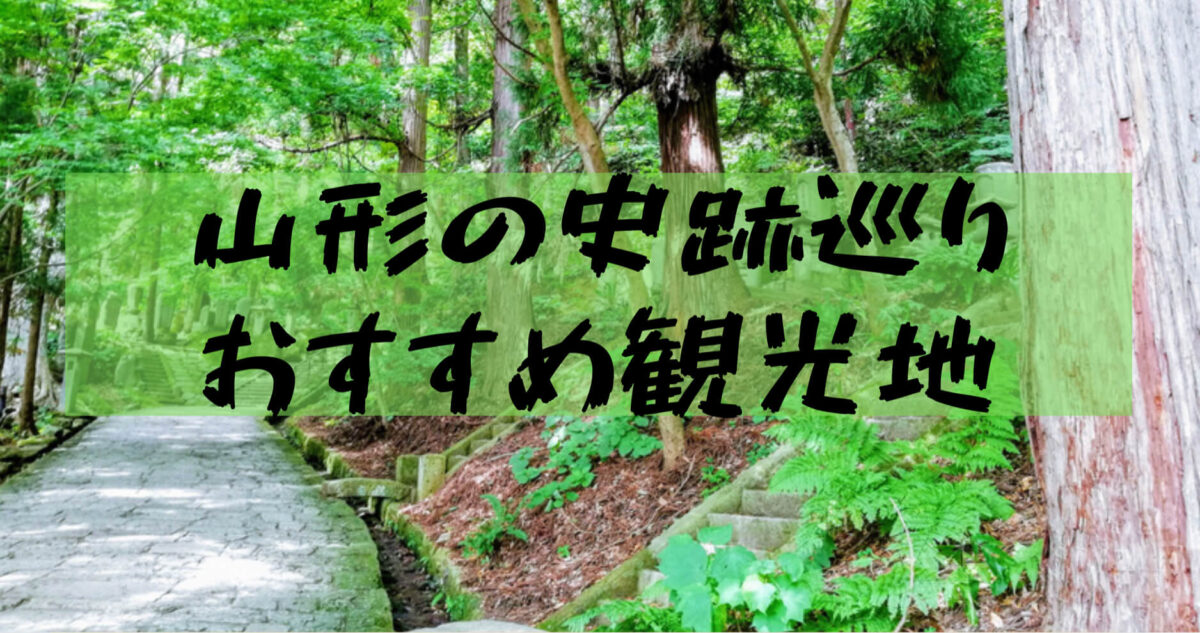 I went on a family trip to Yamagata Prefecture for two days from 2019/09/21 to 2019/09/22.
Even if it is said yamagata prefecture, I could not think of a sightseeing spot in particular, but I was able to see something very interesting.
So, this time I will write my impressions of going on a trip to Yamagata!
Mt. Hoju Risseki-ji Temple
On the first day, we headed to a group of temples called Yamadera.
Risshakuji Temple is a Tendai sect temple located in Yamagata City, Yamagata Prefecture.

It is known as Yamadera Temple, and it was called "Ryushakuji" in ancient times.

For details, it is called Hojusan Asogawain Rissekiji Temple (Hoju-san Asokawain Risshaji). The principal image is Yakushi Nyorai.

Since ancient years, it has attracted faith as a badly related temple.

It is designated as Kura Kingdom Sada Park (Type 2 Special Area), and in addition to constructing the "Four Temples Corridor" that toured the four temples (Chusonji, Moetsu-ji, Zuigan-ji Temple) opened by Ennin, it also constitutes the Dewa Mei temple three temples surrounding Wakamatsu-ji temple and Jing-ji Temple.

https://ja.wikipedia.org/wiki/ Risseki-ji Temple
I arrived around 10:00 a.m., and the number of worshipers was small, so I was stopped without having to struggle with the parking lot.
The cheapest parking lot in the vicinity was 300 yen, and there were many places where parking fee was free when using the shop in others.
There are souvenir shops lined up on the street lined up with parking lots, and tamakonnyaku that is skewered seems to be famous, and it was 100 yen per skewer, which was a very conscientious price for sightseeing spots.
If you go up the stairs, you will pay the entrance fee to the mountain temple, so you will pay here and visit the mountain temple.
After passing the entrance of the mountain temple, you will go up the stone steps in a quiet space surrounded by cedar for a while. There was a resting place on the way because the number of stone steps was surprisingly large and I was quite tired.
Buddha is carved on the side of the rock, and there is a person who also inns the offering money, so the wall looks shiny when viewed from a distance.
If you go through the dim forest, you will come out to an open place. Here the road is divided into several, and we can go around as we please.
The roads are all connected, so you can see all the spots no matter what route you take.
From the observation deck, you can see the village along the river and the Matsuo Basho Memorial Hall.
mountain temple

Opening hours: 8:00 a.m. – 5:00 p.m.
Admission: 100 yen for children, 200 yen for junior high school students, 300 yen for high school adults
Location: 4456-1 Yamadera, Yamagata City, Yamagata Prefecture
Rest Face-to-Face Stone
For lunch, we went to the soba restaurant "Resting Face-to-Face Stone" on the street of the parking lot.
I had a large serving of wild vegetable tempura soba and dashi soba, but there were also wild vegetables that I did not know the name, and I was very satisfied.
There was also a menu written in English, and I felt that foreigners were being properly considered.
Rest Face-to-Face Stone

Opening hours: 8:30 a.m. – 6:00
p.m. Price: 1000-1999 yen
Location: 4411 Oazayamadera, Yamagata City, Yamagata Prefecture
Bunshokan
Next, I moved to the downtown area of Yamagata Prefecture and went to see the Meiji building called "Bunshokan".
Bunshokan is a facility that restores and utilizes the Yamagata Prefectural Government Building and Prefectural Capitol, an important cultural property of Japan in the center of Yamagata City, Yamagata Prefecture.

The official name is "Yamagata Prefecture Folk Museum".

https://ja.wikipedia.org/wiki/ Bunshokan
The building, which was recollected for free admission, was very splendid, and there were panels about successive Governors of Yamagata Prefecture, panels on yamagata prefecture's history and specialties, and I was able to kill a considerable amount of time.
In addition, the building itself was a film location such as "Rurouni Kenshin", and I was able to spend a long time with exhibitions being held.
Yamagata Prefecture has a state-of-the-art research institute of Keio University, and there is a panel that promotes organic EL all over the prefecture, and it is interesting as a person majoring in materials engineering!
https://www.gakushubunka.jp/bunsyokan/
Bunshokan

Hours: 9:00 a.m. – 4:30 p.m.
Fee: Free
Location: Yamagata City, Hatsukago-cho, 3-4-51
Jeseikan
On this day, I went to see the building of the hospital which existed here before called Jeseikan at the end.
Saiseikan is the main building of the former Saiseikan Hospital in Yamagata City, Yamagata Prefecture.

It was established in 1873 as a private hospital, and the main building was completed in September 1878 near the prefectural office at that time. An important cultural property of the country.

The building itself was relocated to Kashiro Park in the city and is used as a yamagata city folk hall.

https://ja.wikipedia.org/wiki/ Jeseikan
The colorful star-shaped stained glass in the polygonal buildings received the image of Chinese and Russian Orthodalism.
It is said that the Jeseikan, which was completed just seven months after the start of construction, saved the lives of many people with a German doctor.
There is also a museum nearby, so I wanted to see it slowly if I had time.
https://www.city.yamagata-yamagata.lg.jp/kankokyaku/sub3/bunkazai/97270yamagatasikyoudokan.html
Mutsumi-so
I stayed at "Mutsumi-so", a hotel near Jeseikan.
It was like a pretty good hotel and the dinner was very luxurious.
There was an open-air bath in the hot spring, and there was a free massage machine and a personal computer that you can use freely.
In the morning, there were many buffets and Yamagata specialties.
Five-storied Pagoda of Mt. Haguro
I visited Mt. Haguro to see the five-storied pagoda, a national treasure. Many gods who made Japan were ensheded.
The Hagurosan Goju-no-Toto is a five-storied pagoda built in the Muromachi period in Toge, Haguro-cho, Tsuruoka City, Yamagata Prefecture.

https://ja.wikipedia.org/wiki/ Haguroyama Five-storied Pagoda
It looks like water is gushing out from the black bedrock.
It costs 500 yen to see the inside of the five-storied pagoda, and if you pay the fee, the receptionist will exorcise you.
On the first floor, you can see the bill written by Michifu Ono (the person in the willow of the flower bill) that was once displayed on the outside, and the role of the five-storied pagoda in the God and Buddha separation order.
After that, you can climb the metal scaffolding and remove the inside of the Fifty Towers from the gap on the second floor of the tower.
Finally, we were able to see the internal structure of the tower using VR goggles at the exit.
There seemed to be a building at the end of the five-storied pagoda, but I looked back at the five-storied pagoda because I could not see the end of the stone steps at all and that I had the next plan on this day.
https://hagurokanko.jp/facility/gojunotou/
Five-storied Pagoda of Mt. Haguro

Opening hours: 8:30 a.m. – 4:30
p.m. Price: 500yen
Location: 7 Hand, Haguro-cho, Tsuruoka City, Yamagata Prefecture
Kamo Aquarium
There is a long distance from Mt. Haguro, but I went to kamo aquarium famous for "Crantarium".
Tsuruoka City Kamo Aquarium (Tsuruoka Kasurutsu Kasusu Kurakan) is the only city aquarium in Tsuruoka City, Yamagata Prefecture.

The building is located on a cape facing the Sea of Japan, close to the center of the former Kamo Town.

The nickname is "Jellyfish Dream Museum".

https://ja.wikipedia.org/wiki/ Tsuruoka City Kamo Aquarium
This aquarium is interesting, such as exhibiting the world's largest number of jellyfish by focusing on jellyfish and seals, and having friendships with Professor Akira Shimomura, who won the Nobel Prize in Chemistry due to the connection of fluorescent jellyfish.
It is surprising that there was squid in the water tank, that kesalan pasalan that was not related at all was exhibited, and that cooking methods were posted according to the type of fish even though it was an aquarium.
What I thought was interesting was that there was an event to feed sea cats, and if it was a sea cat, breeding costs were not necessary.
Although it is a municipal aquarium, it has a pool of seal shows and survives in a characteristic way.
Kamo Aquarium

Opening hours: 9:00 a.m. to 5:00 p.m.
Admission: Adults 1,000 yen, Elementary and junior high school students 500 yen
Location: 657-1 Okubo, Imaizumi, Tsuruoka City, Yamagata Prefecture
Shokudo Iroha
I had ramen, salmon Chinese, and katsudon at Iroha Shokudo for lunch.
The ramen was refreshing and the katsudon felt a little sweet, but it was delicious!
Shokudo Iroha

Opening hours: 11:00 a.m. – 6:30
p.m. Price: ~999 yen
Location: 20-25 Tomoe-cho, Tsuruoka City, Yamagata Prefecture
Other domestic travel articles