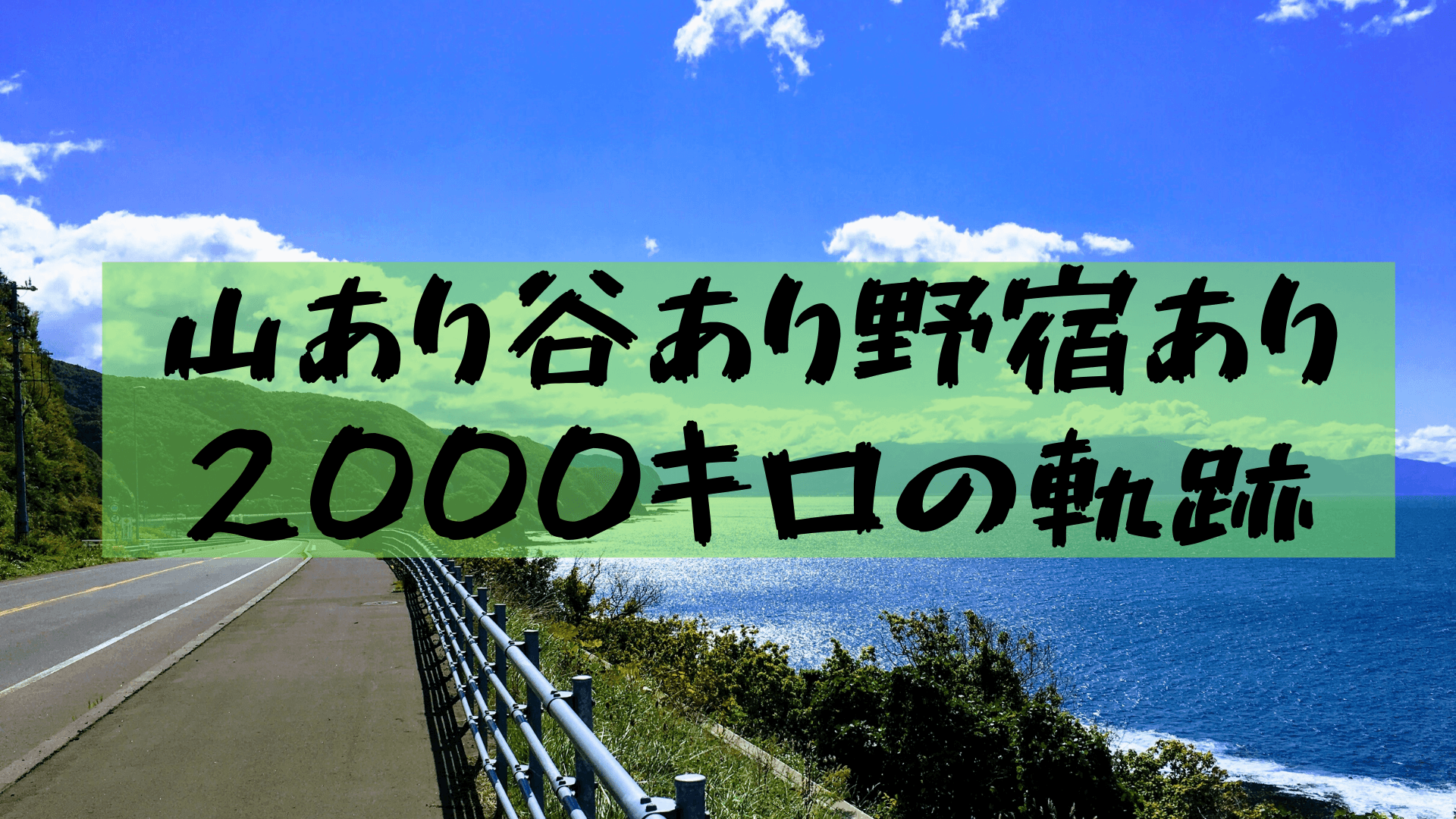 In September 2017, when I was a freshman at university, I went around Hokkaido for a month on a cross bike.
There are many university students who go around Hokkaido, and the plan was decided on a schedule and course referring to the blog.
In the same way, I would be happy if it would be helpful for university students planning a tour of Hokkaido bicycles!
■ No.1 annual sales! Bicycle general mail order site operated by a listed company cyma -Saima-
The opportunity of the hokkaido bicycle circumference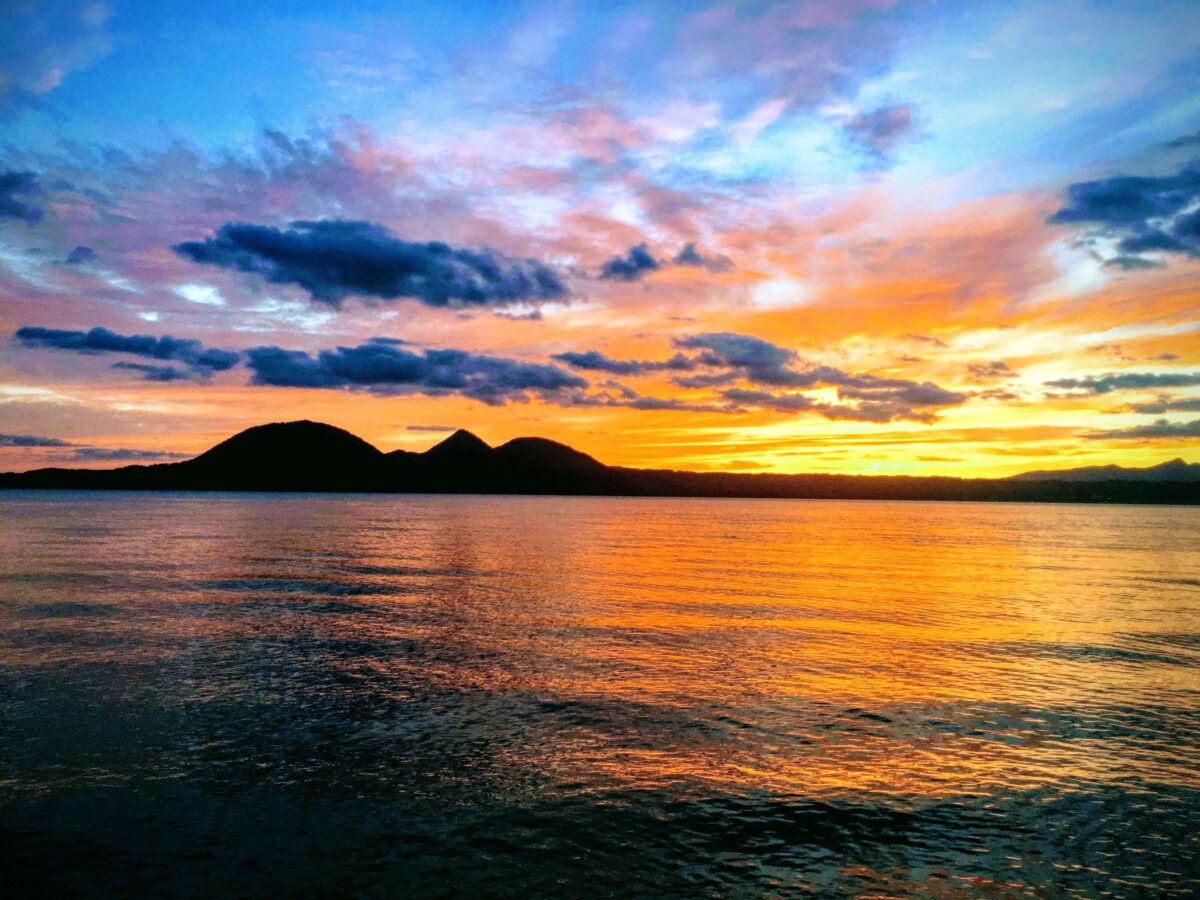 I lived on a campus in Hokkaido for a year, but I will be closed during long vacations.
Tokyo University of Science's Nagamakube Campus closed? What happens to the Faculty of Engineering Science?
While many students returned home, they wanted to enjoy the vast nature of Hokkaido anyway.
There was a bicycle trip in the experience book of the university library, and I made a plan that I could do it too!
In the first half of the summer vacation, he earns money by farming part-time job, and plans to travel to Hokkaido for about a month in the second half.
Preparation for a tour of Hokkaido bicycles
I was interested in late April, and before GW I actually took action for the trip.
I bought a cross bike that I didn't even know existed at Yafuoku and practiced to Yakumo-cho on Saturdays and Sundays.
In so that you can move flexibly, just connect the place you want to go with a line, there is no route or schedule adjustment.
(The route to the left is the planned route, the right is the actual route)
At the agricultural part-time job, I was able to meet people who cycled through Japan and travelers who traveled around the world.
So I was taught travel caveats and useful apps that can be used offline!
【Agricultural part-time job】Is the farm part-time job hard for university students during the summer vacation? What is your work and can you earn?
Belongings around Hokkaido bicycles
Cross Bike
Halfway between mountain biking and road bikes, even beginners can practice and ride.
It is a handle of a normal bicycle, but because the tire is thin, resistance is small and it can row lightly.
In addition, because it is very light, it can be carried on roads and stairs where bicycles cannot pass.
We purchased the following additional accessories and registered crime prevention at the bicycle shop.
Removable light
Replacement Tire Tube
Punk Set
Reflector
PET Bottle Holder
Touring Map
Bicycle trips are wide because you can also use detailed roads that ordinary guides do not have.
It was a trip to avoid the car-only road while referring to the touring map for motorcycle travel.
Information on rider houses and hot springs is also included, so you can travel comfortably with a communication restriction smartphone.
Information on the inn etc. are better, but it is not very inconvenient even if it is a few years ago.
Waterproof smartphone case
Because it moved even in rain during the trip, waterproofing of the smartphone was necessary to check the road.
The easiest way is to put it in a vinyl smartphone case at a 100 yen shop and lower it from the neck.
If you choose something that reacts even from outside the case, you can check the map even in the rain.
Since the smartphone was limited to communication, I put mainly apps that can be used offline.
【Offline app】College backpacker recommended! 5 useful apps for overseas travel
Other belongings
In Hokkaido, there may not be shops or houses for hours, so we recommend that you keep water and food.
If clothes are washed with water, attached to a bicycle, and run, it dries quickly, so the number of sheets is not required much.
I bought a band to prevent pants from getting caught and a garbage bag to protect clothes in the rain.
Kappa up and down
Calorie Mate × 2 boxes (on-the-box)
PET Bottle Water × 3 (On-the-Job)
1 loaf of bread (on-the-job)
Almond Chocolate Large Bag (Standing)
Fruit Candy Large Bag (On-The-Job)
300 yen mobile battery
6 × AA batteries
Garbage bags
sleeping bag
Mat for under sleeping bag
Suzran Tape
Gaffer
Quick-drying T-shirt ×4
Quick-drying pants×4
Jersey Trousers
Cash
cash card
Blue Sheet
backpack
Velcro (stop the soot of the pants)
sandal
Backpack cover
Hokkaido bicycle circumference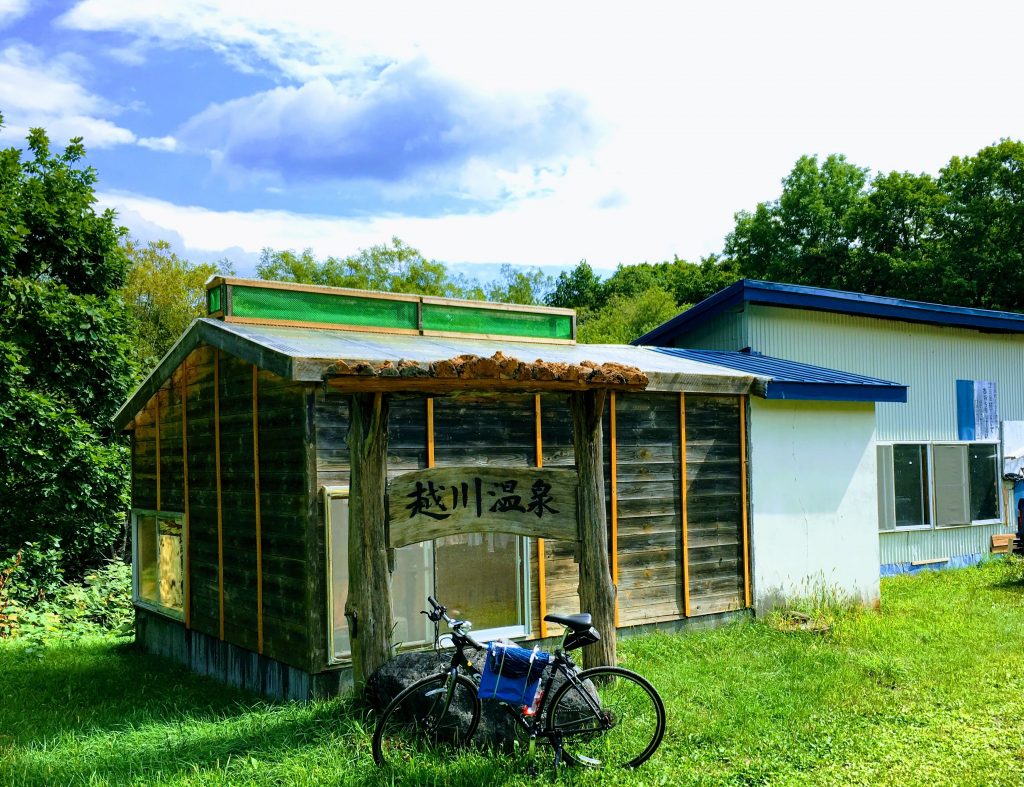 The actual course was longer than planned, but it was almost as planned.
Total distance: About 2,000km
Travel period: About 3 weeks
Travel expenses: About 120,000 yen (bicycle included)
I was counterclockwise from Nagamanbe-cho, but it seems that there are usually many people clockwise from Hakodate.
At first, you can stay at a roadside station, the second half is a bus stop, and if it's cold, you can use the rider house.
Please if you like to summarize the state during the trip in three parts!
Recommended sightseeing spots
No.3:Monbetsu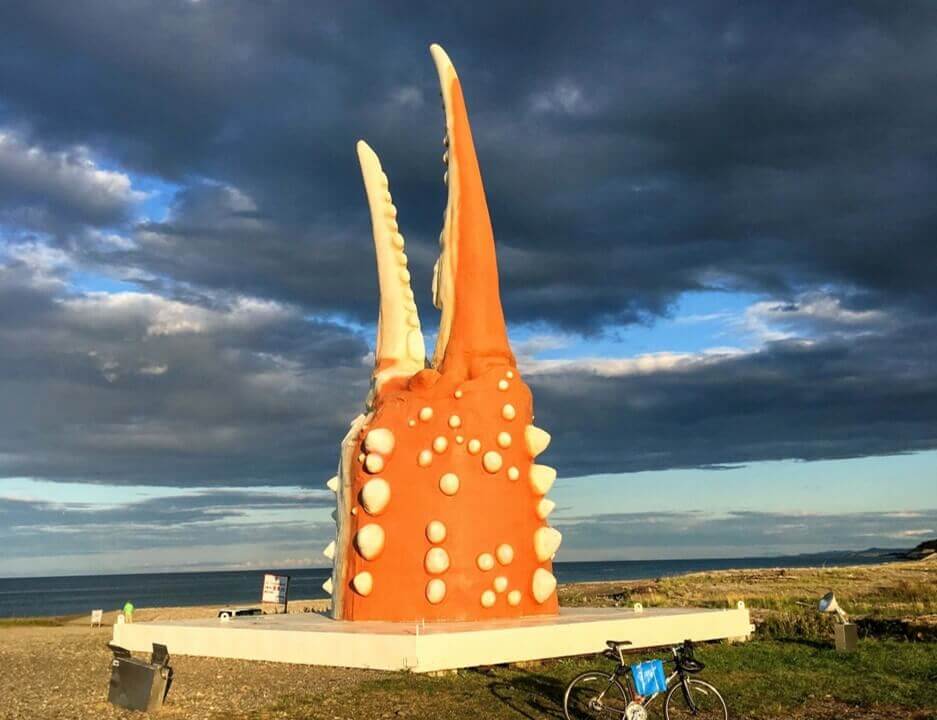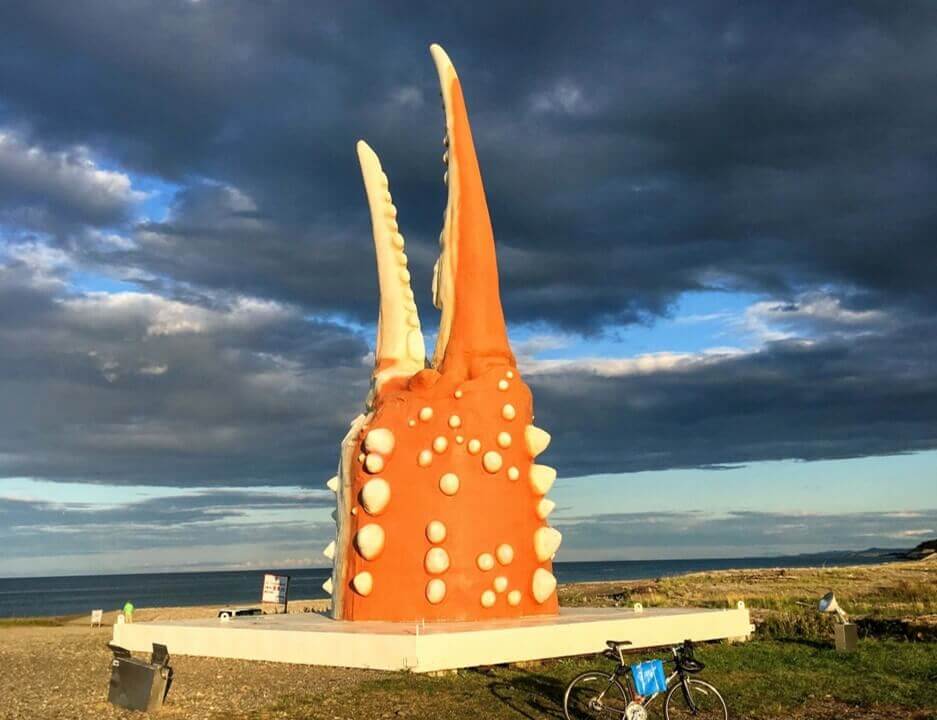 Monbetsu, which has large scissors objects, has many sightseeing spots, so you can spend the day.
In the aquarium under the Okhotsk Tower, you can see wild fish gathered in the lights.
It was strange that wild fish and jellyfish could be seen through the glass, not the beautiful fish in the aquarium!
No.2:Cape Kamui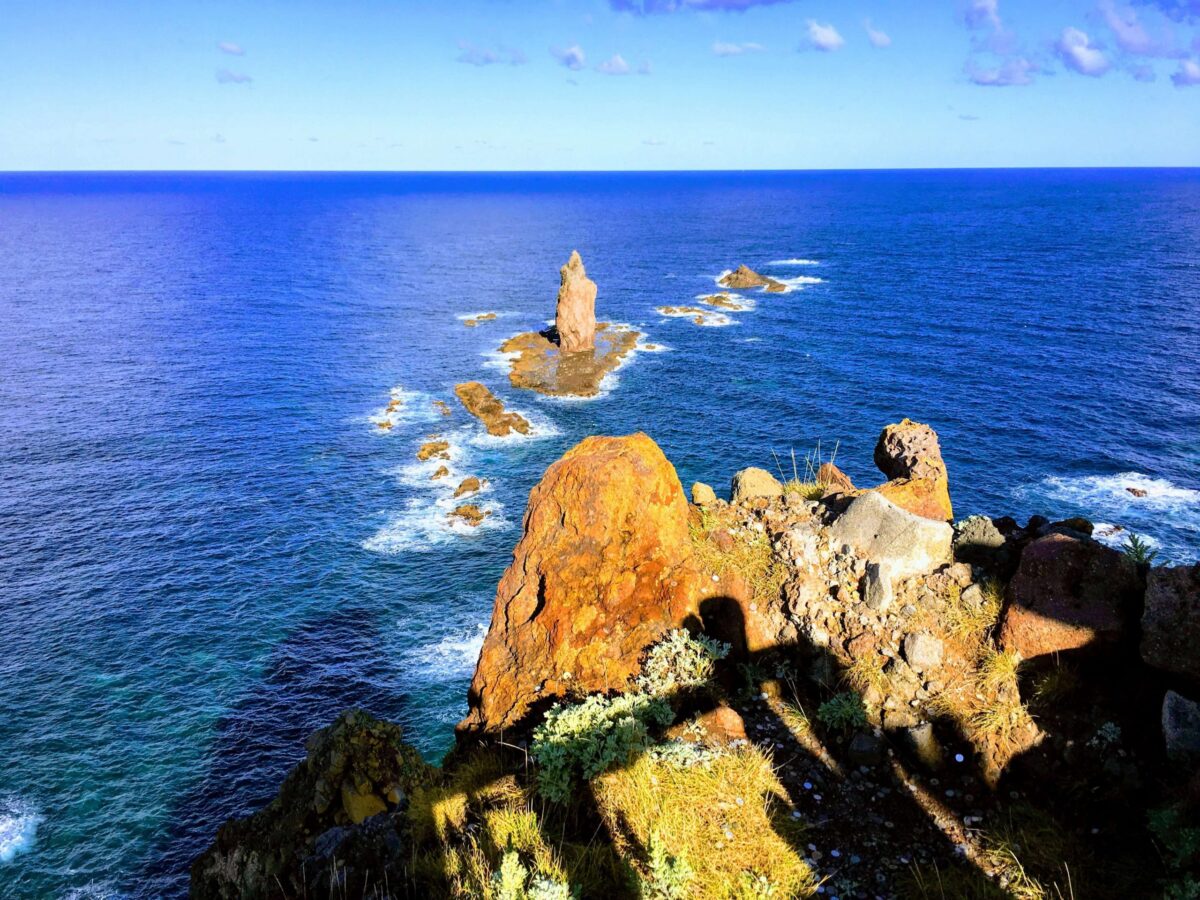 It is a precipitous cliff that seems to be able to be convinced that it was a woman prohibition, and the road to the top is also severe.
Among the capes I went on a trip, I like it because of the harshness to the top and the gap between the scenery.
There is always one thing I think at the end of the cape: "The earth is really round…"
No.1:Moerenuma Park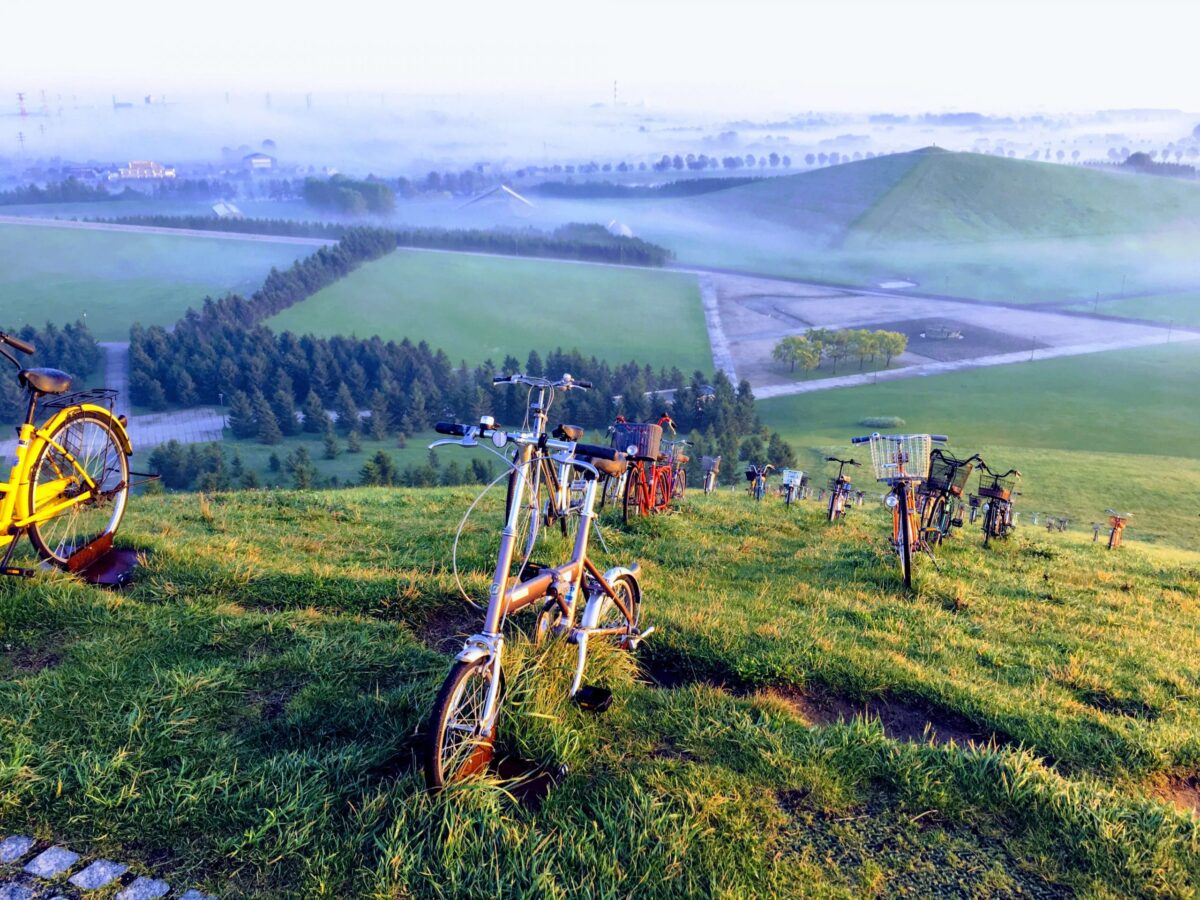 No.1 trip to Hokkaido in a park designed by world-renowned sculptor Isamu Noguchi!
Even though it was a park, the evaluation was high at random, so when I was worried, it was a super-great answer!
The beauty of the park, which was shrouded in fog on the morning after the rain, is indescribable.
↓ I visited again at a later date and summarized its splendor in another article!
You should definitely go sightseeing in Hokkaido and Sapporo! Recommended points of "Moerenuma Park" made by world-famous sculptors!
Minor souvenirs in Hokkaido
Giraffe Guarana
I liked hokkaido's soul drink "Guarana", and we compared three kinds of drinks.
Personally, I recommend kirin guarana > the easternmost guarana >koup guarana" in order.
In addition, hokkaido-limited "soft katsugen", "Neapolin" and "Citron" are also delicious.
Wakasai momo
It is a specialty of Lake Toya, and it is named "Potato", but the raw material seems to be beans, not potatoes.
In addition to the regular version introduced, there are also fried products, and you can eat fried chicken locally.
Because it is a bean, it has a good stomach, I bought it while traveling and ate it as an energy source!
Pote Kotan
It is a crispy fried sweet made by mixing hokkaido potatoes and onions in small pieces.
Speaking of Hokkaido, "Potato Pockle" is famous, but personally I liked this one better.
Exquisite salt and richness are delicious, and it is in a small bag, so you can distribute it to people as a souvenir!
Yukihana Blue
Rich and soft cookies manufactured at the sweets factory "Seikado" in Oshamanbe.
There are several flavors such as matcha and strawberries in the field, but there seems to be only one type in mail order.
You can enjoy coffee and tasting at the factory, so please stop by when you visit Nagamage town!
Tako Skin Jerky
Takoko Skin Jerky – Fujita Suisan Co., Ltd.
It is the best souvenir for a snack of sake dried with octopus skin attached to a tardine with chili pepper.
Even if it is not a knob of sake, the octopus skin is not cut easily and licked in the mouth.
It is too delicious to eat while traveling, so it is recommended because it is interesting as a delicacy.
Impressions of hokkaido bicycle circumference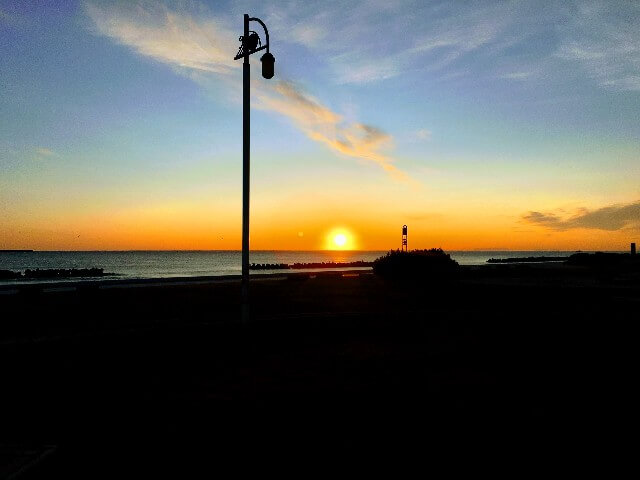 It's easier to give birth than to be a child.
I received negative opinions from many people when planning my trip, but I forced my parents to persuade me.
It wasn't as difficult as it said, without actually getting into a big problem on the trip.
The story of the experienced person is useful, but the person who denies it without doing it may not have to worry too much.
I touched the kindness of others.
You may run through the same scenery endlessly, get poured down, and you may not know what to travel for.
At that time, the kindness of the person who called from the car and made a insert at the station of the road was worn.
When it was a downpour, there was also an old student who bothered to stop the car and tell me about the rider house.
This trip is not just your own power, it is only achieved with the help of others!
I'll try what I want to do.
If you hesitate to do what you want to do and line up excuses, it may be more efficient to execute and correct them.
Make a list of things you want to do on this trip so that you can "try what you want to do".
After this, I started blogging and went to Thailand, 7 European countries, North America, etc.
■ No.1 annual sales! Bicycle general mail order site operated by a listed company cyma -Saima-
It was the trigger for overseas travel!