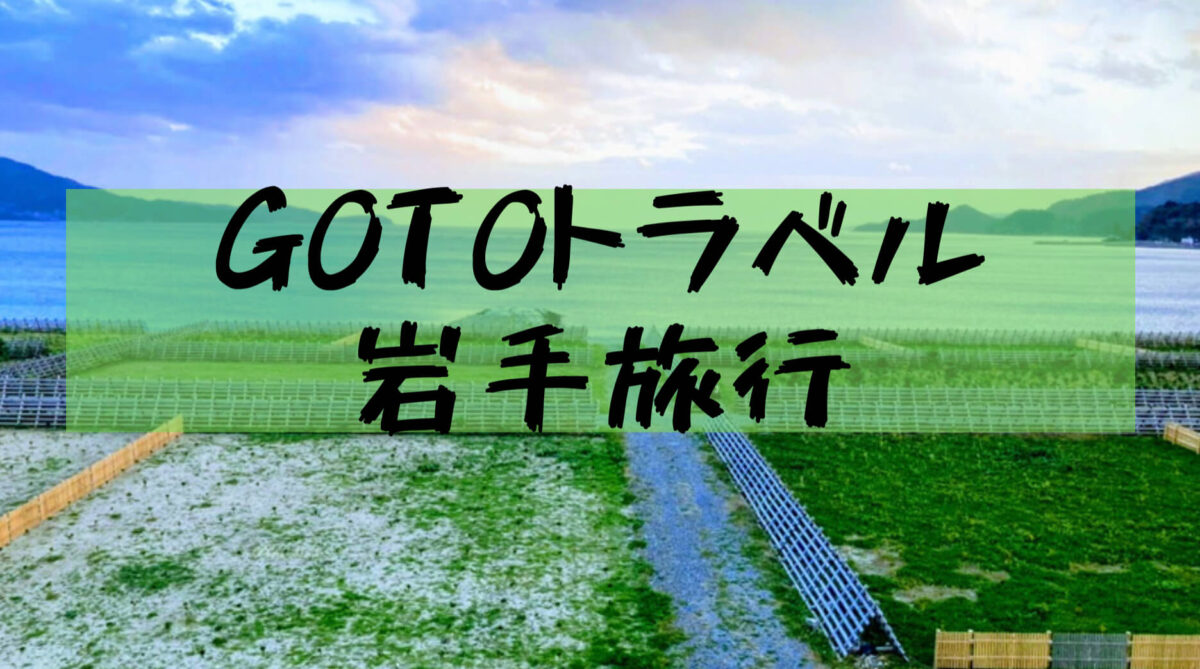 The GOTO Travel campaign is led by the government as an economic measure against the spread of coronavirus infection.
This time I went on a 2-night and 3-day Iwate sightseeing trip mainly in Iwate Prefecture, so I will introduce the situation!
I don't usually write many articles like this, but I thought there was something useful and woke it up in the article.
* Note: There is a description of "Great East Japan Earthquake" in the second half of the article
Iwate Day 1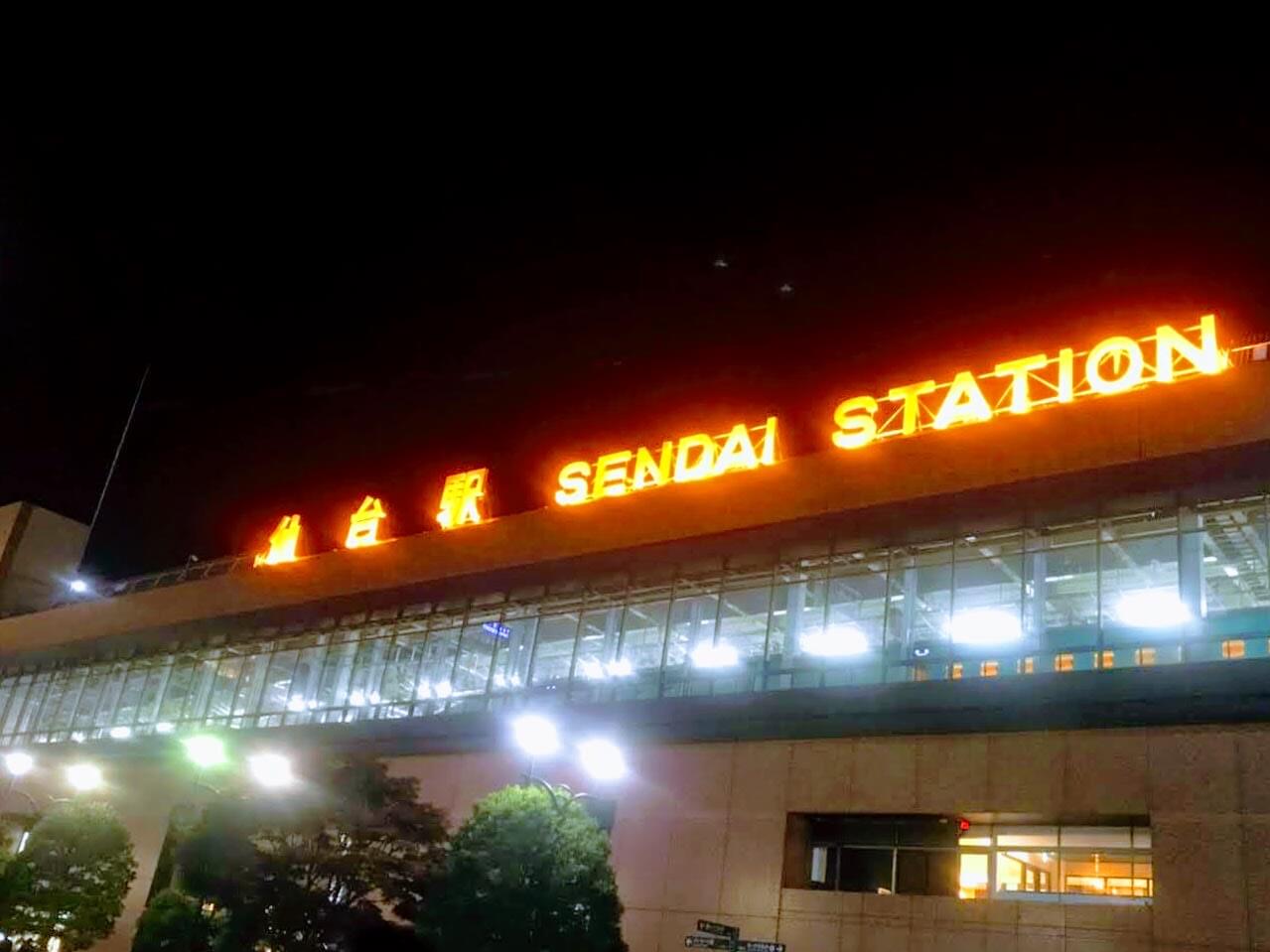 On this day, I left Kanto at night, so I did not enter Iwate Prefecture on that day and proceeded to Miyagi Prefecture.
For dinner, we enjoyed miyagi's famous beef tongue and stayed overnight at a new hotel near Sendai Station.
I've missed Sendai since I came to visit Tohoku University… (The university I ended up going to is here)
Beef tongue charcoal grilled Toshihisa Sendai Station store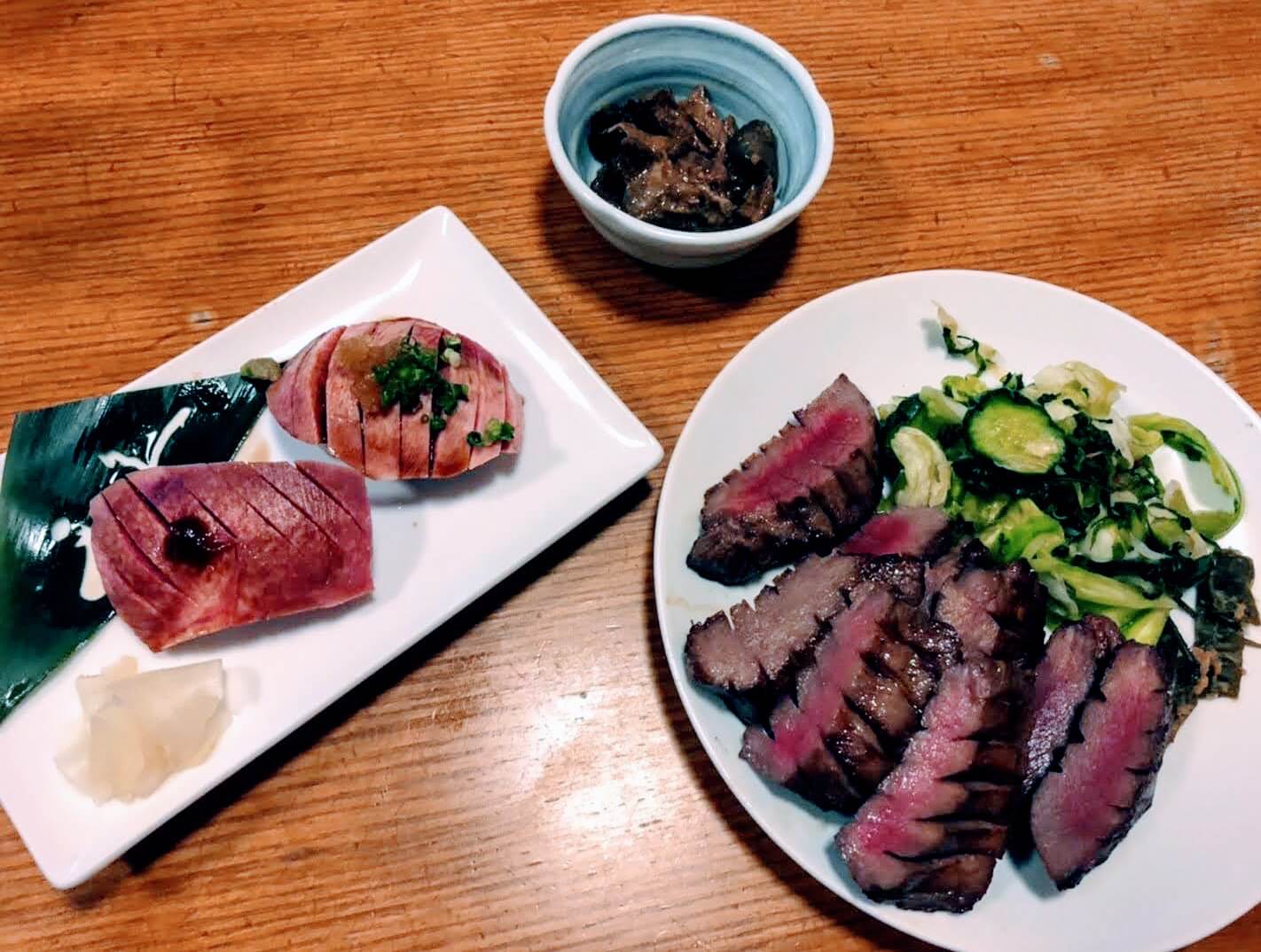 The "Beef Tongue Charcoal Grilled Toshihisa" I visited this time is quite famous for its beef tongue stores in Sendai, and there are branches nationwide.
The beef tongue here is very soft, and it may be easy to eat even if you are not very good at tan because there is no habit.
This time I ordered as the main dish "Tantoro Set Meal Pole", and beef tongue matched thick rice well.
The beef tongue stew was thick and delicious, but it doesn't have to be beef tongue anymore …
I had the image that beef tongue is a different food than meat, but this time I felt the umami of meat!
You can make a portion of your payment using a GOTO Travel e-voucher.
Beef tongue charcoal grilled Toshihisa Sendai Station store
・ Ushitan-dori, 3F Sendai Station, 1-1-1 Chuo, Aoba-ku, Sendai City, Miyagi
980-0021 – 022-214-3255
・ Sendai Municipal Subway Namboku Line Sendai Station North Exit 9 2-minute walk
・ JR Sendai Station West Exit 2-minute walk
・ 10:00 a.m. to 10:30 p.m. (L.O. 22:00) No regular holidays
・ Credit card payment is supported, all seats are non-smoking, WiFi is available
Beef tongue charcoal grilled Toshihisa Sendai Station store
Hotel Keihan Sendai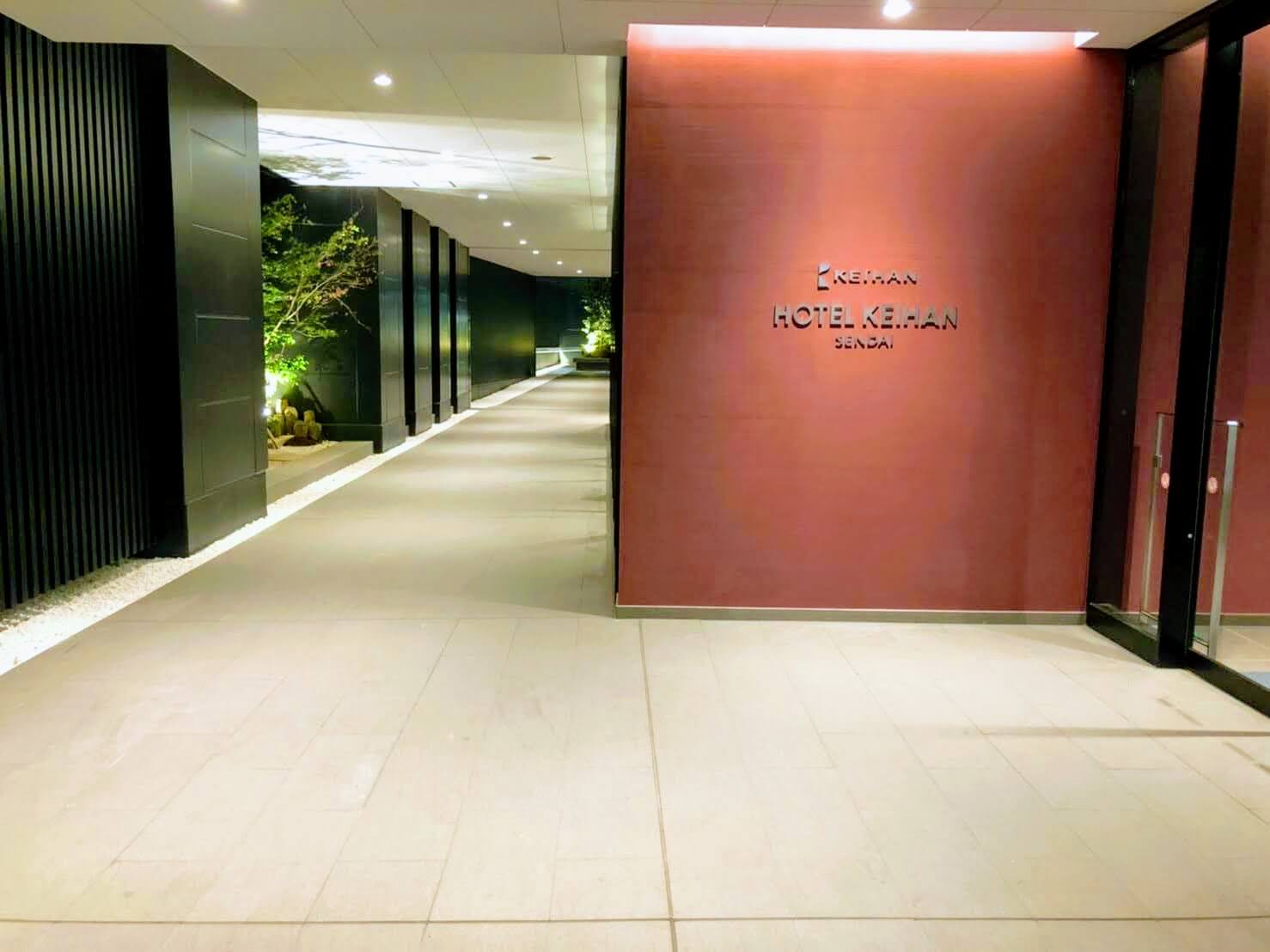 After eating beef tongue, I checked in at Hotel Keihan, which just opened in August 2020.
I thought it was amazing that the return and payment of the key corresponded not only face-to-face but also credit cards.
Bringing amenities to the room from the reception side by yourself, the latest such as the TV in the room can be projected on the smartphone screen!
Hotel Keihan Sendai
・〒980-0021 3-5 Chuo, Aoba-ku, Sendai-shi, Miyagi
022-263-0321
・ About 8 minutes on foot from JR and Subway Sendai Stations
Check-in from 15:00 to check-out 11:00
(Apply from the official website at 12:00)
Credit card, smartphone payment correspondence
Day 2
Geibikei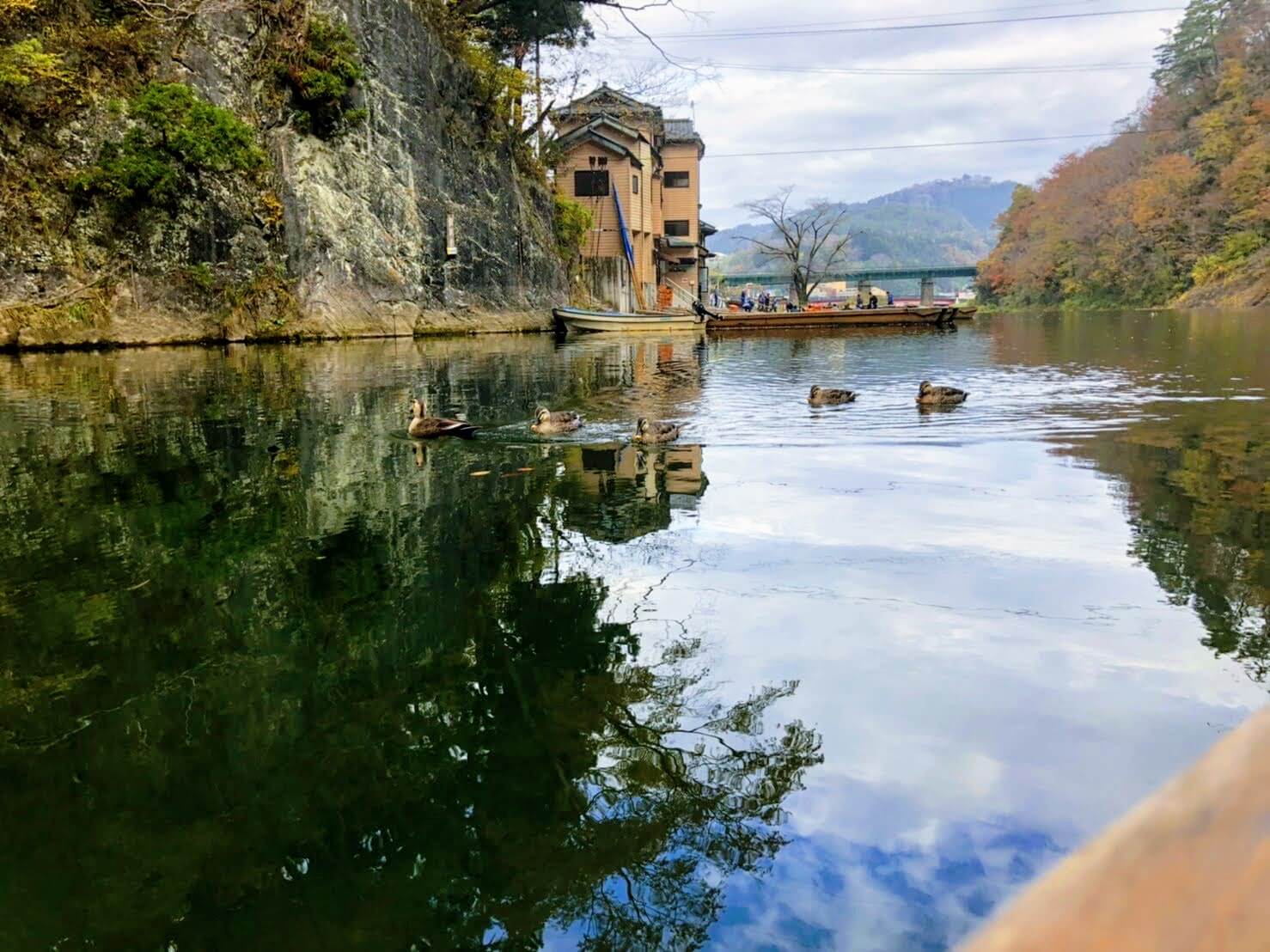 On this day, we made a hard start of leaving Hotel Keihan at 7:00 in the morning and headed to our destination, Iwate Prefecture.
First of all, I slipped into the first flight (9:30 departure) in the morning where there would be few people on a river cruise of the canyon "Geibikei".
In Iwate, there are similar place names such as "Geibikei" and "Genbikei", so be careful.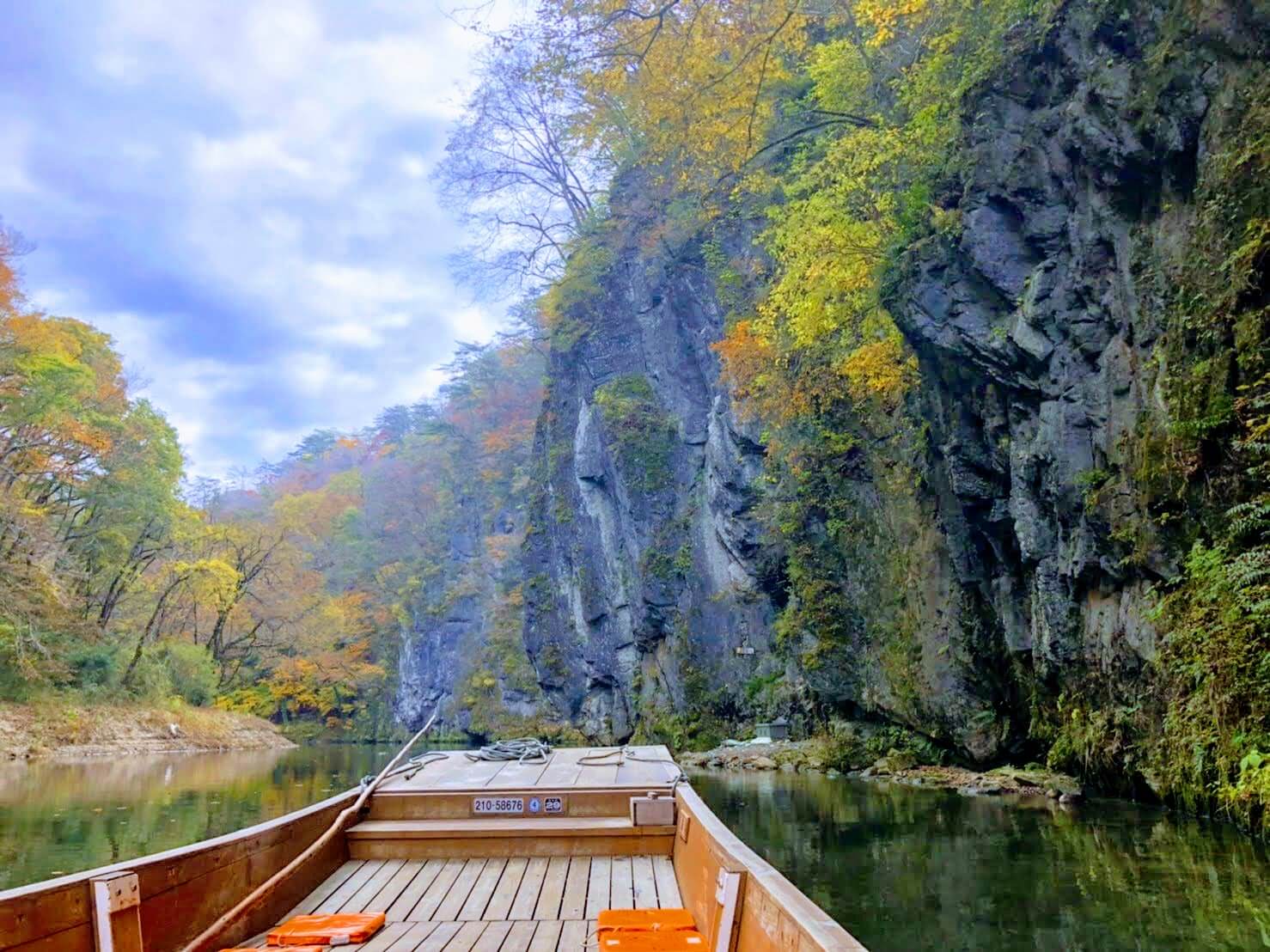 Geibikei is a valley with limestone walls about 50 meters high along the Iron Sand River, a tributary of the Kitakami River.
In 1914, it was designated as a national historical masterpiece scenic spot natural monument, and it is counted as one of the 100 views of Japan.
The autumnal leaves were about to end, but there were colored trees, and I was able to enjoy a calm atmosphere.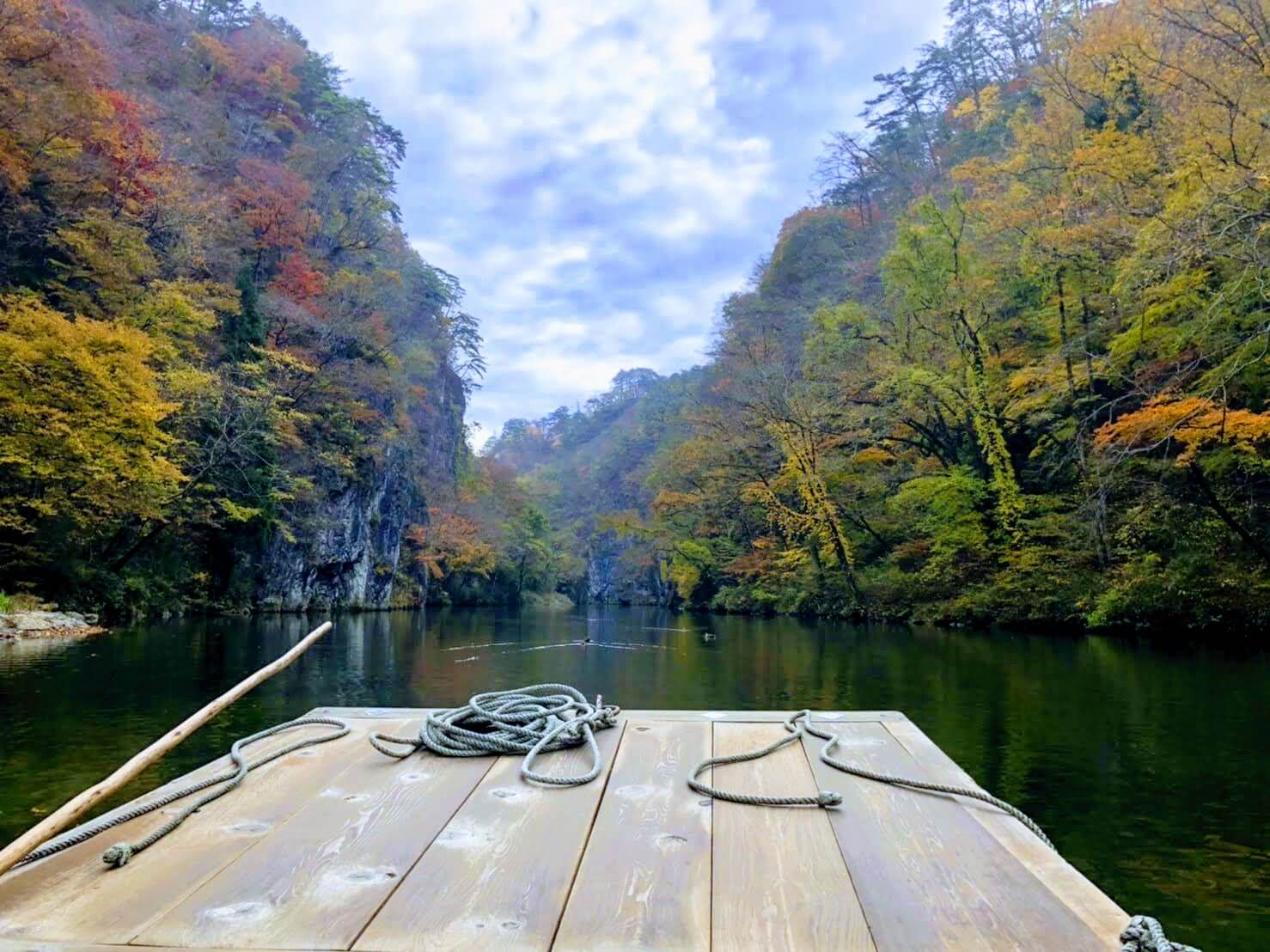 one piece from the beginning of the ship.
Before the coronavirus infection, it seems that goza was laid on the ship, but it seems to have been removed now. regret!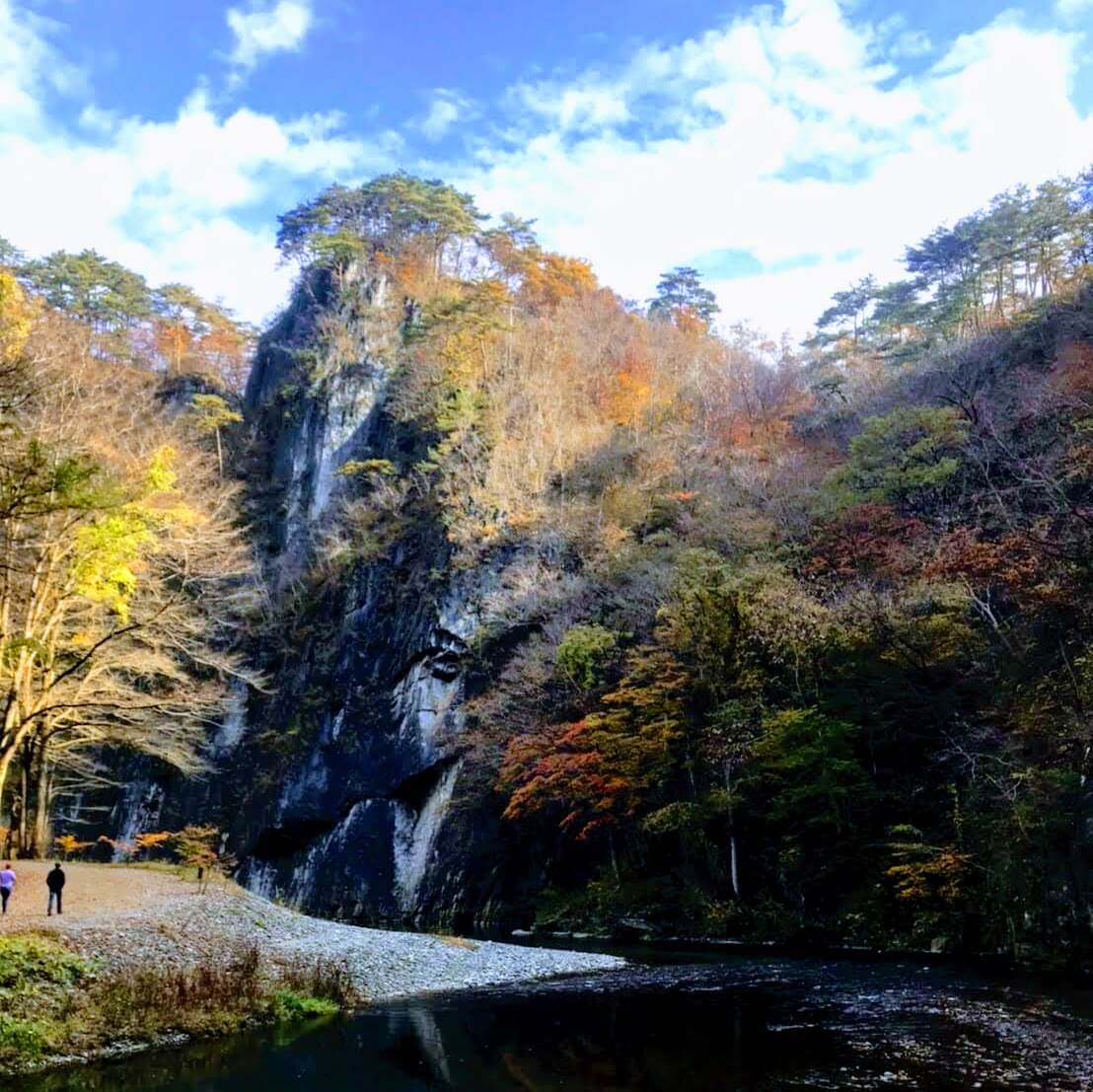 When the up is over, get off the ship and go to see the quay in the shape of a lion's nose that was the origin of "Geibikei".
If you throw a chinese character carved lucky ball (sold for 100 yen for 5 pieces) into the hole in the shape of the eye that has been opened on the quay, you will get a certificate of achievement.
Because it is opposite shore, arm strength is questioned, and because it is a small hole, control power is also necessary, so it is difficult!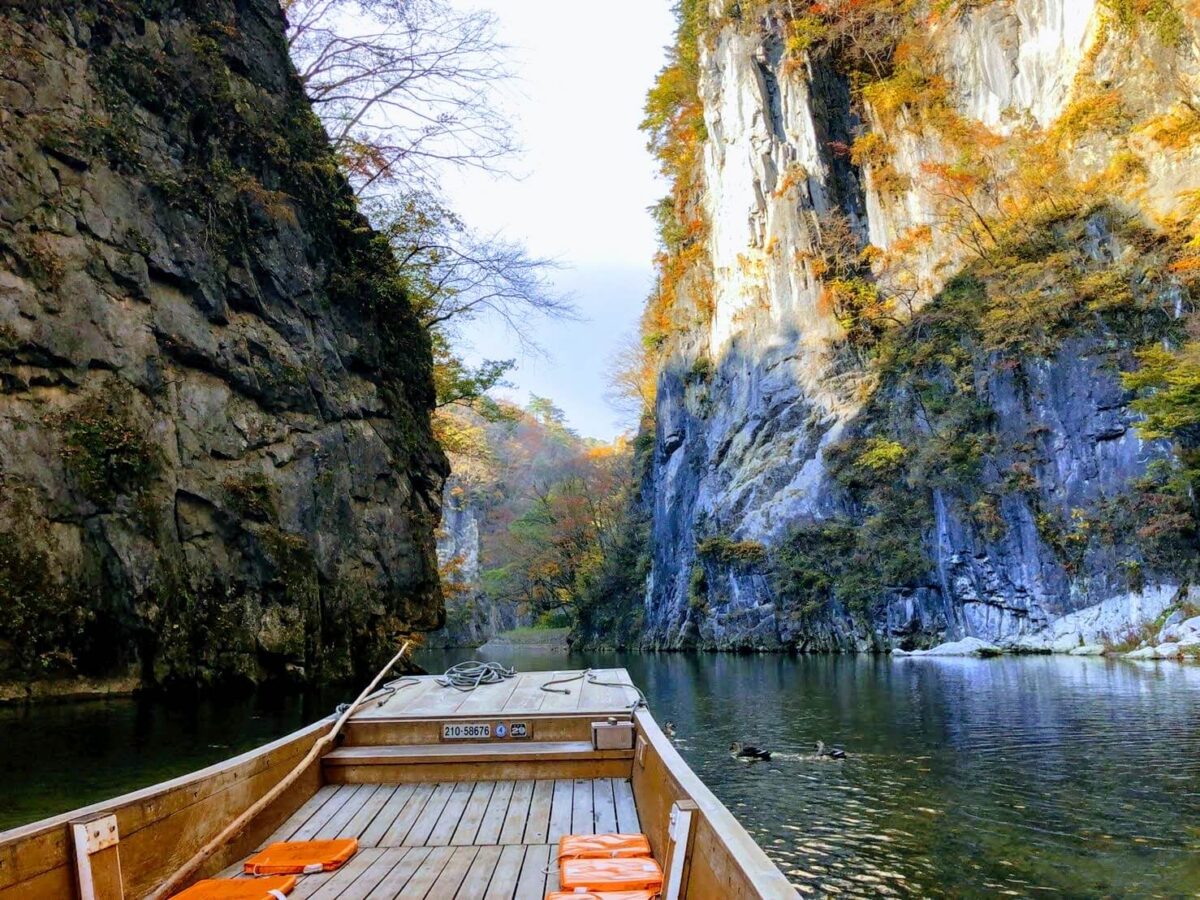 On the way back, the boat's singing ship song "Geibi Obibun" echoes quietly in the canyon.
There are many boats down the river with a time difference, so you can listen to the ship's song quietly only on the cruise earlier in the day.
The ship after that was the best ride because you can hear the ship song when the ship comes back!
Geibikei
・ 〒029-0302 467 Nagasaka-cho, Higashiyama-cho, Ichinoseki-shi, Iwate
-0191-47-2341
・ 5-minute walk from JR Ichinoseki Station transfer JR Ofunato Line and Geibikei Station
・ 8:30 a.m. to 4:30 p.m. (operating hours may change depending on the season)
・ There may be cancellations in case of stormy weather
・ Adults 1,800 yen, elementary school 900 yen, infants 200 yen
・ Credit card payment correspondence
Nakason-ji Temple
I went to Chuson-ji Temple, where the Gold Pika-do hall "Konjiki-do", which is also famous for being registered as a World Heritage Site.
It was opened in 850 by monks of Enryakuji Temple, and in the 12th century, the first Kiyohira-ko of the Oshu Fujiwara clan built a large-scale temple tower.
In the 11th century, the spirit of war that continued in Tohoku was comforted by allies and foes, and Buddhism was established in the remote Tohoku region.
It is free to visit Chuson-ji Temple, but there is a fee to enter the treasure hall where the Golden Hall is housed.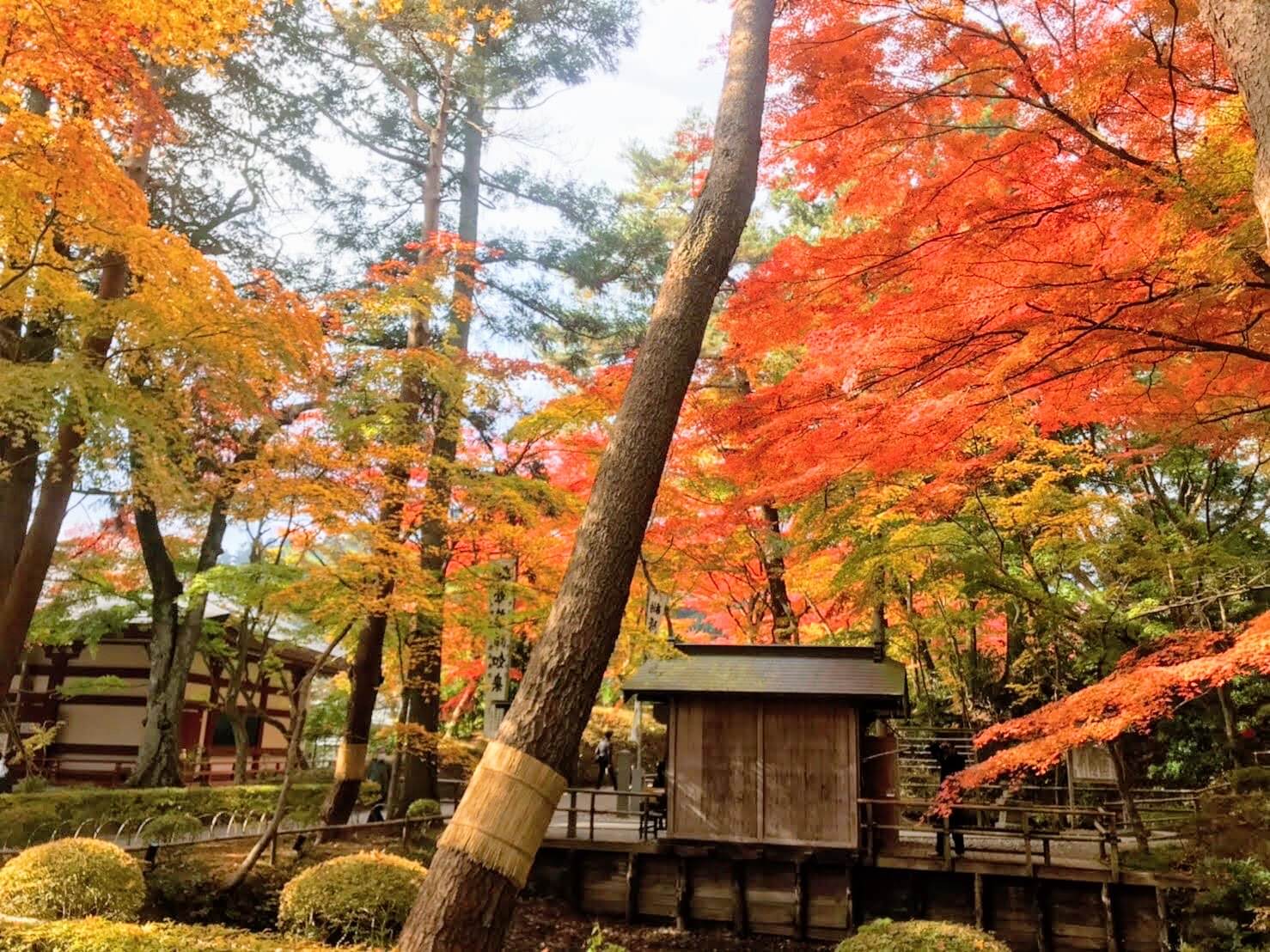 The autumn leaves are in full swing, and even if you look around, vivid colors come in and it is dazzling.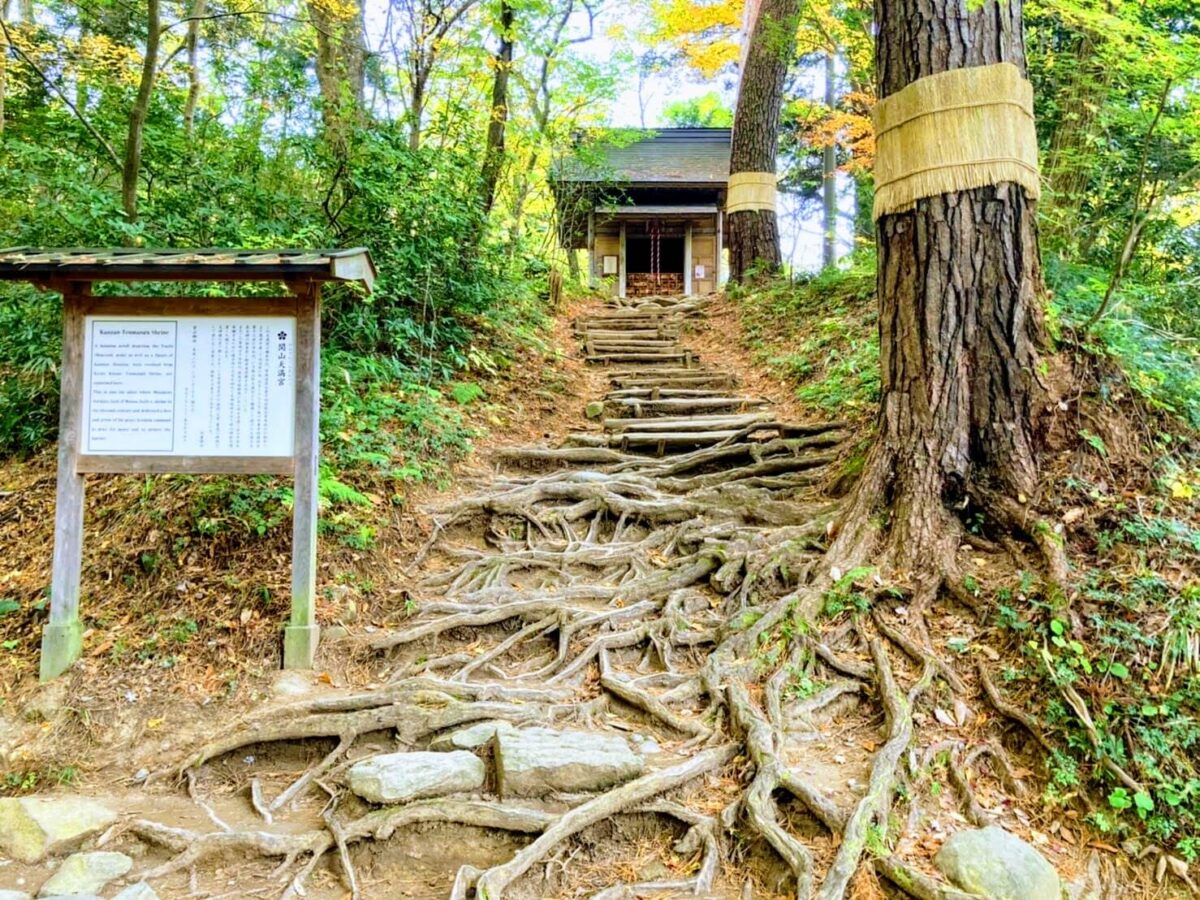 A natural staircase is formed at the root of the tree.
I think that it is good that the temple on the mountain is integrated with nature like this!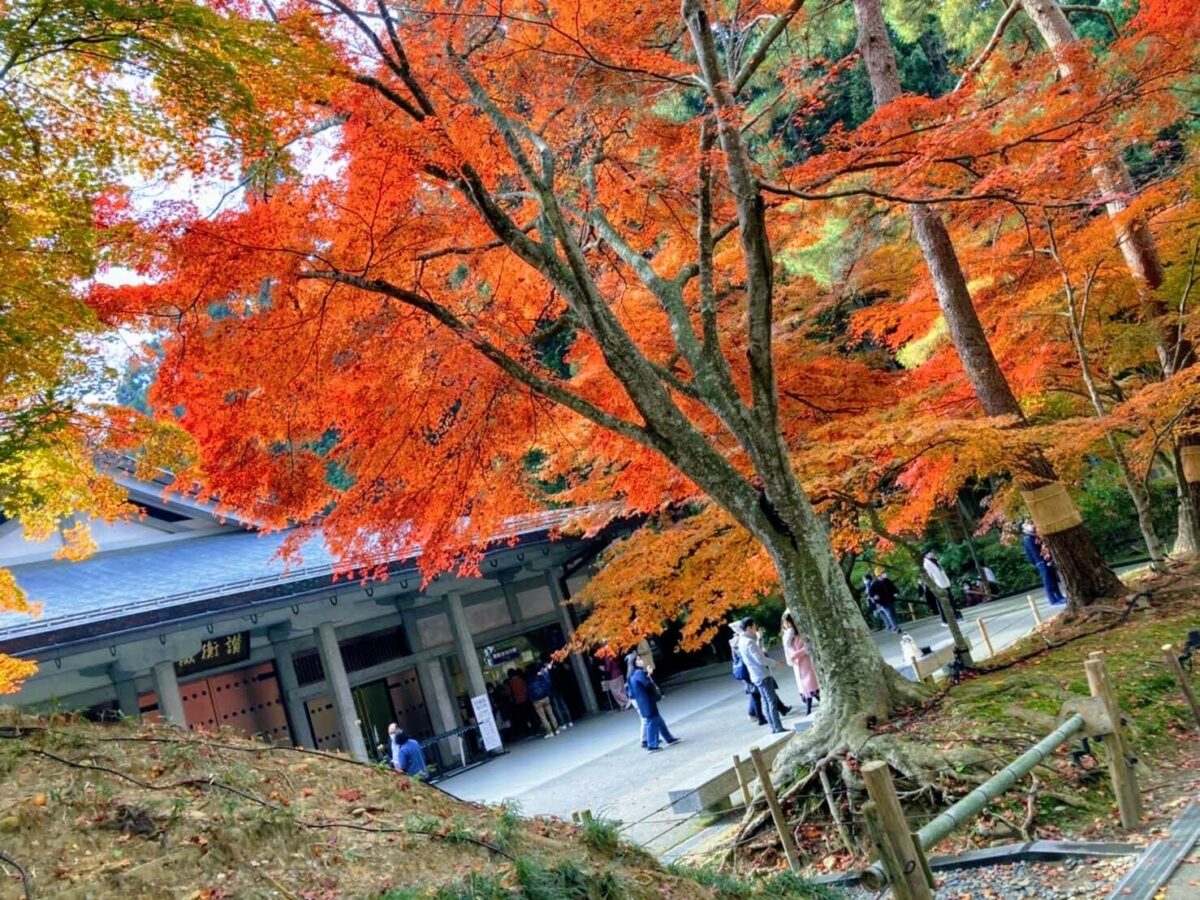 A treasure hall displaying Buddhist statues and books related to the Konseido Hall.
After seeing this building, it seems to be a flow to see the Konjiki-do hall in the back (tickets are common)
The hall covered with gold leaf was much smaller than expected, and I didn't like it with a golden and gorgeous feeling.
As with churches, too, if it is too luxurious, I do not know whether it is faith in Buddhism or manifestation of financial power.
Nakason-ji Temple
・〒029-4102 202 hiraizumi kinuseki, Hiraizumi-cho, Nishiiwai-gun, Iwate
0191-46-2211
・ 20-minute walk from Hiraizumi Station on the JR Tohoku Main Line
・ Open all year round in the precincts March 1 to November 3 / 8:30 to 17:00 (subject to change depending on the season)
・ Adult 800 yen High school student 500 yen Junior high school student 300 yen Elementary school student 200 yen
・ Credit card payment correspondence, electronic ticket available
Genbikei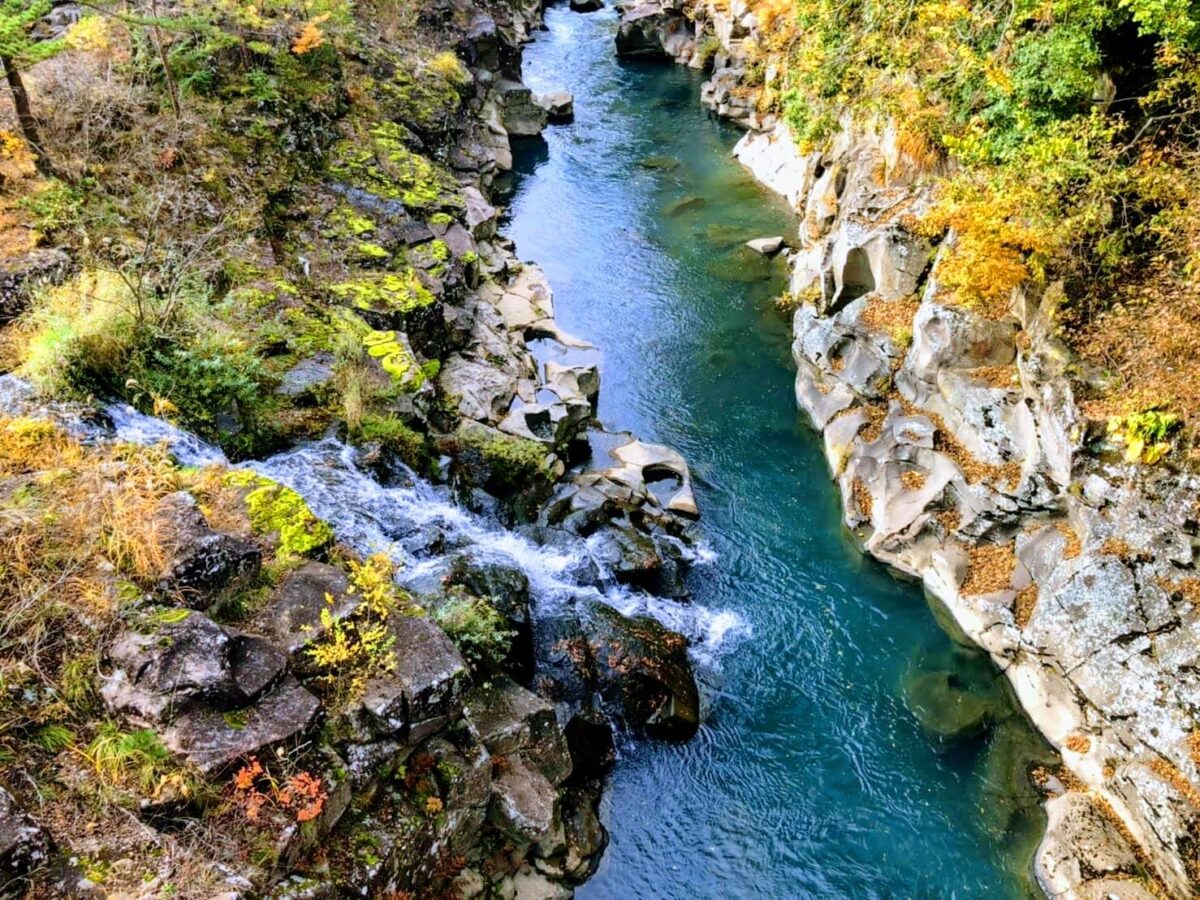 The second valley on this day is "Genbikei", which was featured in the media for "Flying Dumplings" and became famous.
The official name of the flying dumpling is "Kakko Danko", and it is a service started by a dumpling shop called Guo Koya.
It seems that each dumpling can be sold exactly like "flying" with sales of as many as 3,000 bottles a day.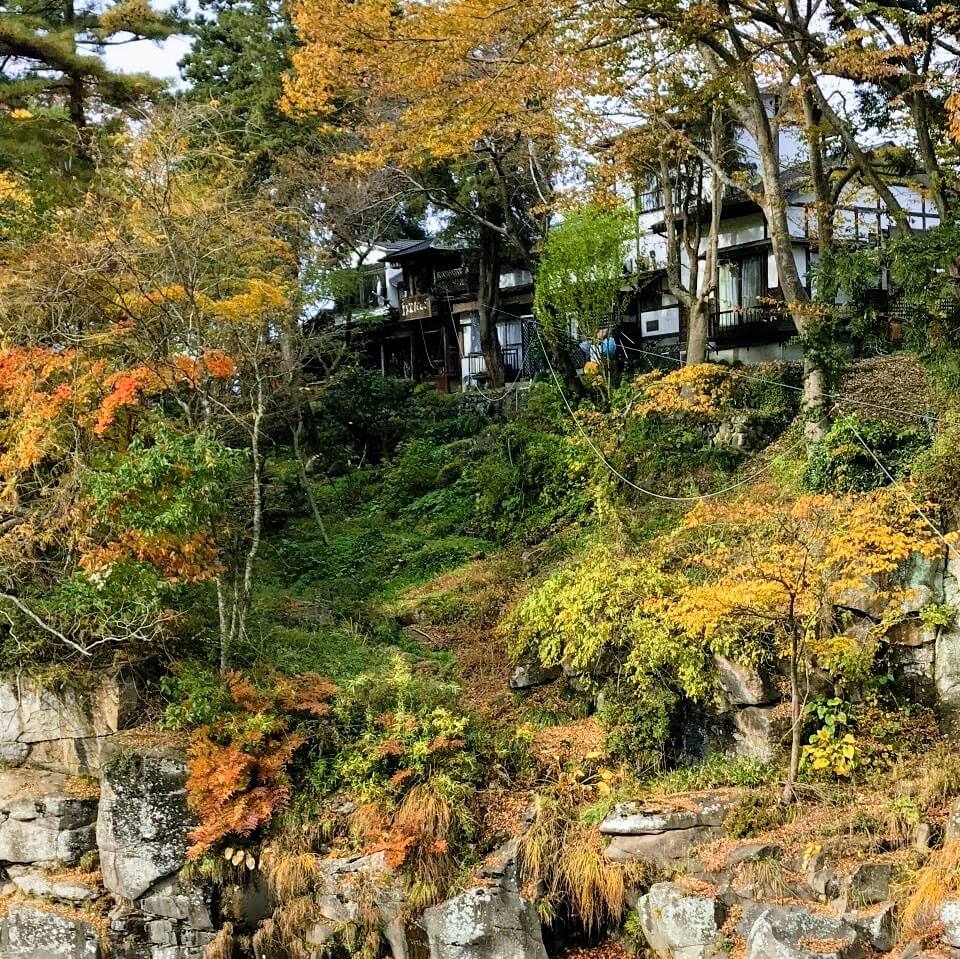 The fee for "Flying Dumplings" is paid at the opposite place across the skin from the dumpling shop where the basket comes down.
When you put money and hit the board, you will manually pull up the basket where the uncle put the fee on the second floor of the dumpling shop across the river.
After holding up a tag indicating the number of orders, if the basket with the dumplings does, it will come down and the dumplings will be eaten!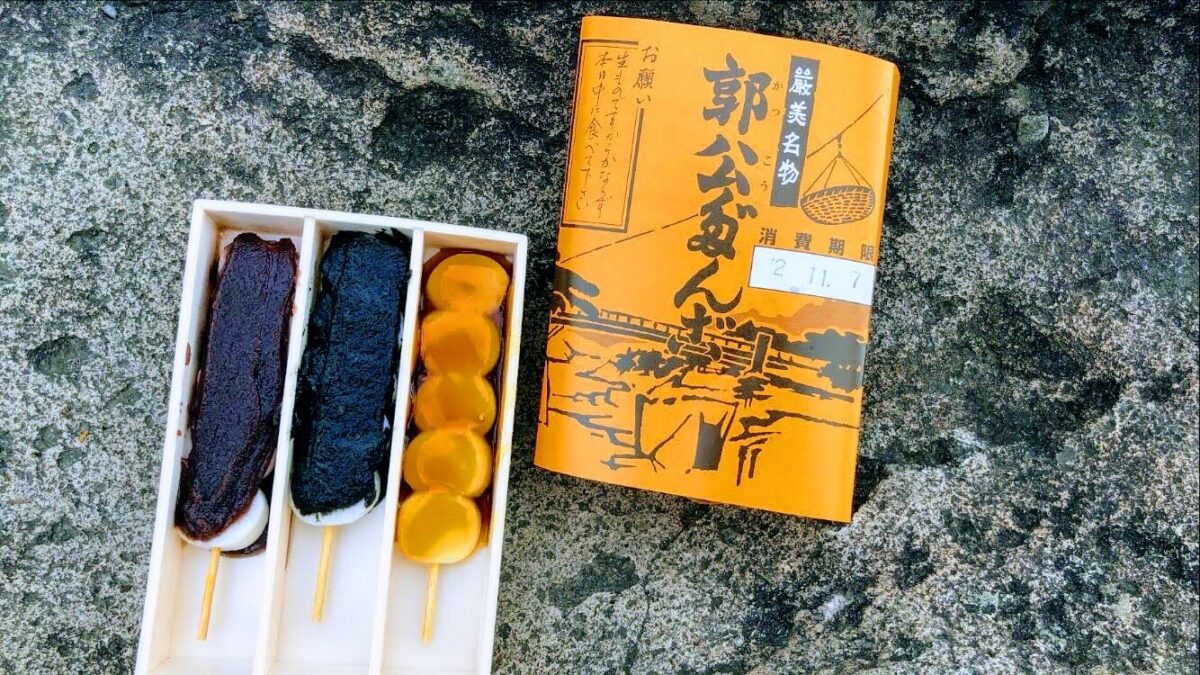 There are three types of dumplings, Koshian, Go-so and Mitarashi, and I felt that the texture was closer to white balls than dumplings.
If you don't want to fly in the sky, you can eat dumplings on the first floor of the dumpling shop across the river.
Genbikei
・〒021-0101 Iwate 221
and 1912-92-031, Ichinoseki Genbi-cho, Iwate
・ JR Ichinoseki Station Ichinoseki Station – Genbikei Line Genbikei Bus 20 minutes on foot About 1 minute
・ 9:00 a.m. to 4:00 p.m. open every day from April to November, closed from December to March
Guo-ko Dango: 3 bottles 500 yen
Tono Folklore Museum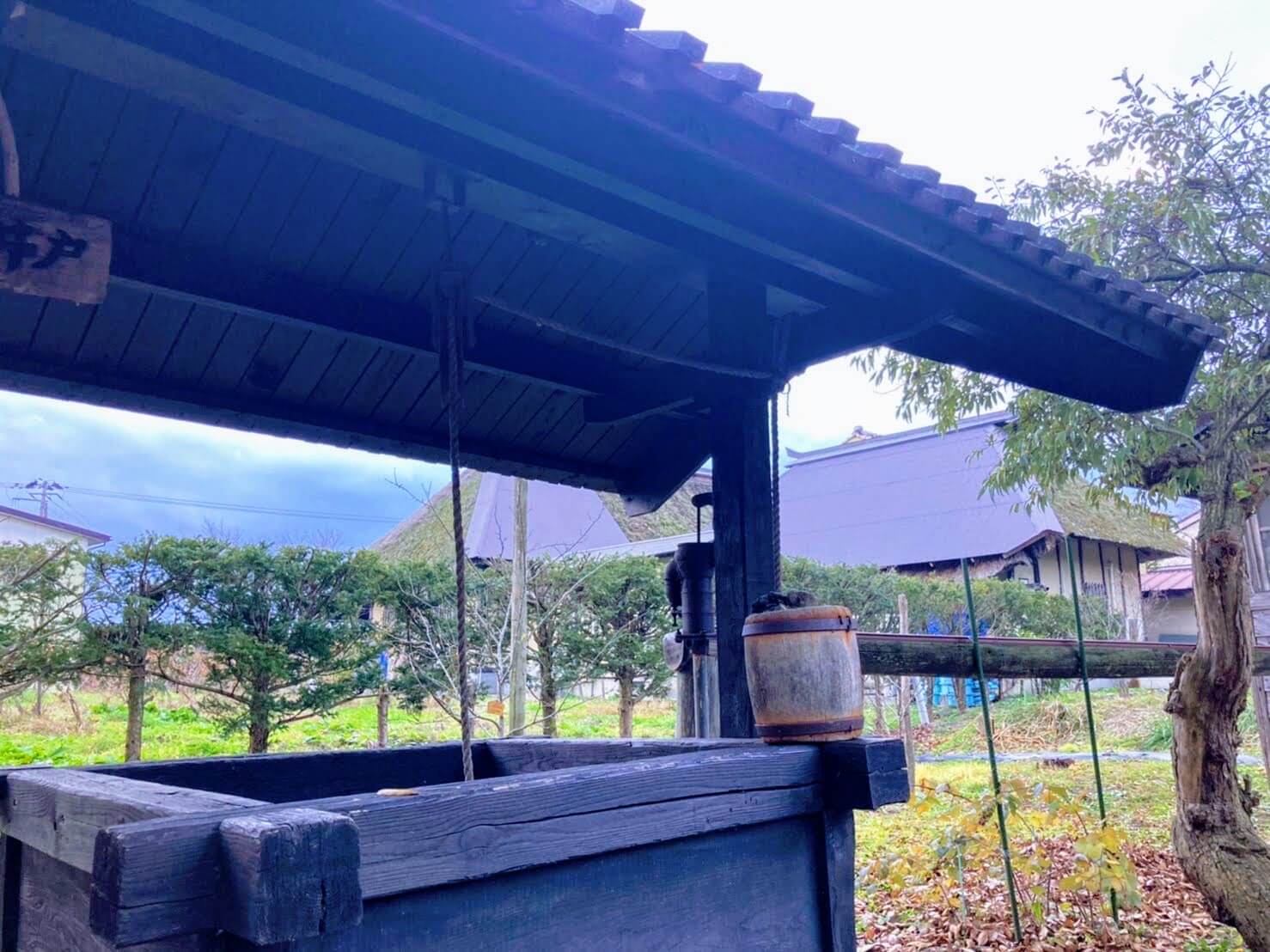 A collection of tono stories published by folklorist Kunio Yanagita in 1908, describing the legends of the Tono region of Iwate Prefecture.
The Tono Folklore Museum is a memorial hall established in honor of the achievements of the speaker, Yoshiyoshi Sasaki.
In addition, you can reproduce the lifestyle of farmers in the Tono region before, and experience traditional events and folk crafts.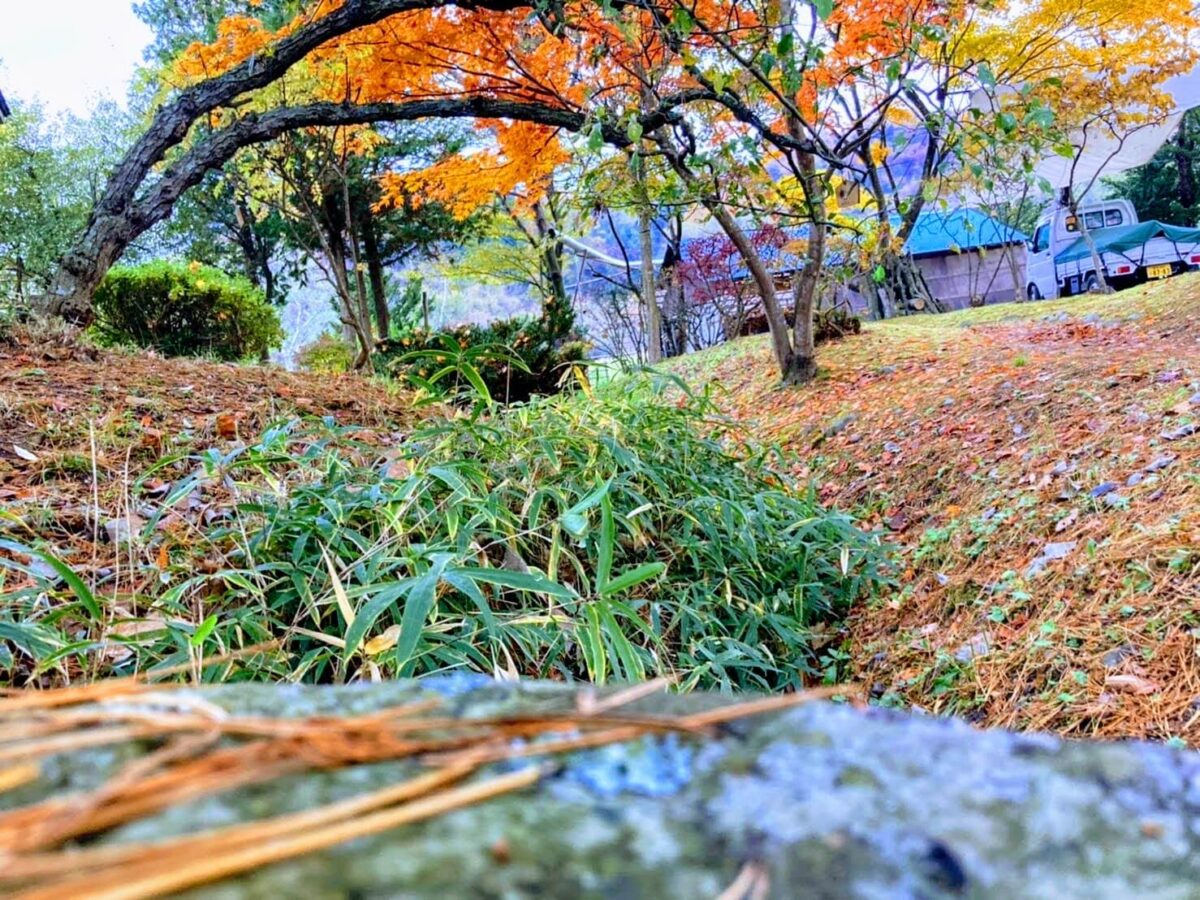 There is also a place called "Kappa-fuchi", which is said to be kappa," and I went there.
There is also a place where you can not see the bottom in the middle of the night, and I definitely do not want to pass alone in the middle of the night …!
Kappa festival here shows that the nipples are emphasized for some reason and there has been a change in faith.
(Originally, there is a theory that Kappa was born to prevent a child's water accident by a dead person drowning in the river))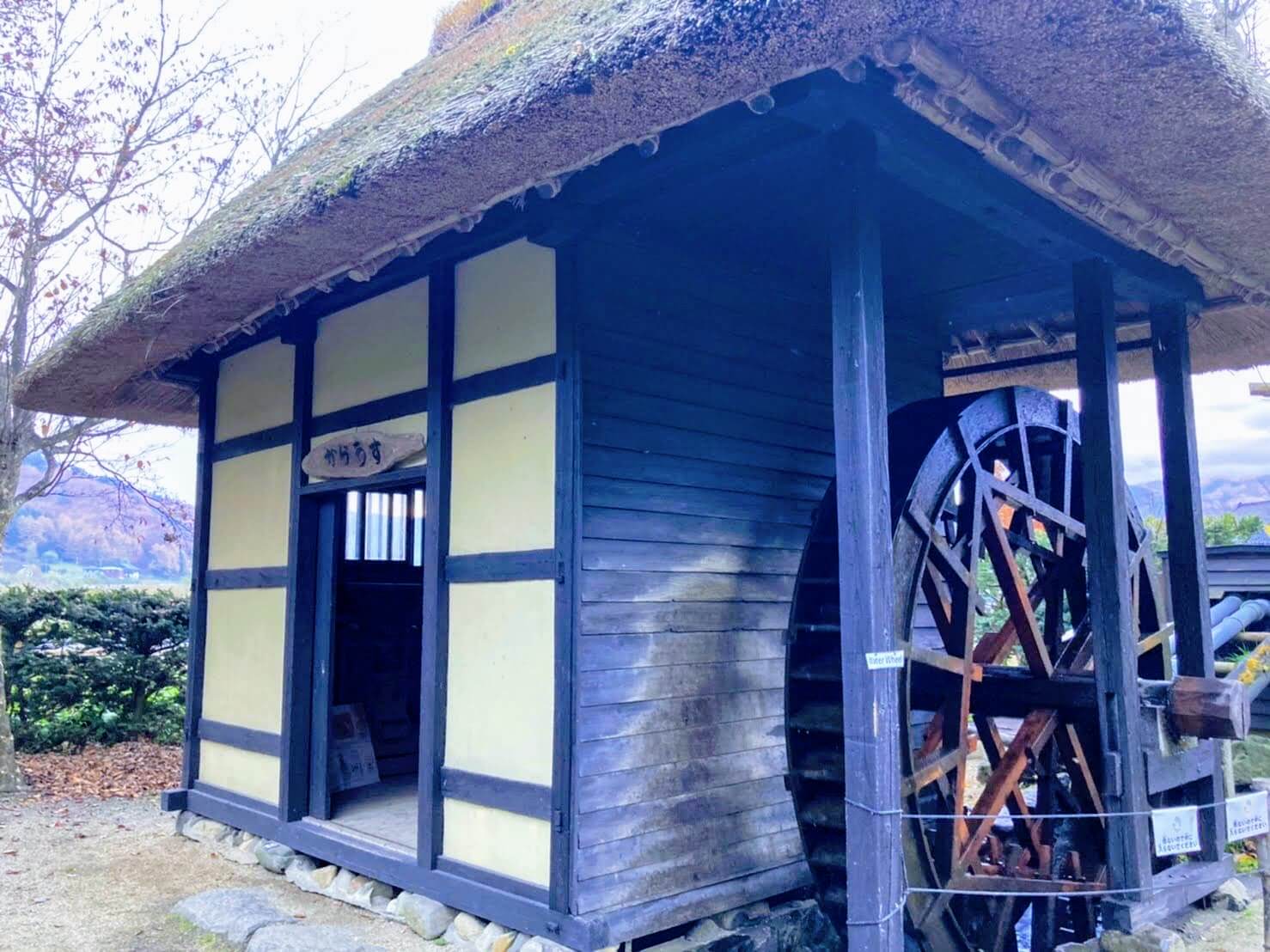 A watermill with an interesting mechanism. It is a pity that you can no longer see it outside of sightseeing spots …
There are other hand-held pumps that can be used in practice, so I enjoyed it for a short time.
Tono Furusato Village
・〒028-0555 6-5-1, Dobuchi-cho,
Tono-shi, Iwate 0198-62-8655
・ 25 minutes by Hayajimine Bus from Tono Station ・ Get off at
The Footraigawa Bus Stop and walk 3 minutes (about 1 hour)
・ Open all year round, 9:00 a.m. to 4:00
p.m. (admission is 3:30 p.m.)
Adult … 330 yen Elementary, junior high and high school students … 220 yen
Jodogahama Parkside Hotel
The hotel where I stayed on the second day is "Jodogahama Parkside Hotel" located on a hill overlooking Miyako Bay.
The restaurant was buffet style, but mask required and vinyl gloves.
Even if it was the most luxurious, I enjoyed the room and was crazy about eating and did not take any pictures at all …
I did not notice at night, but I can see the sea from the open-air bath, so I recommend a morning bath!
Jodogahama Parkside Hotel
・〒027-0001 32-4, Hitachihamacho, Miyako-shi, Iwate
0193-62-2321
JR Miyako Station Shuttle bus 15 minutes
Check-in 15:00 / Check-out 10:00
Credit card correspondence
Day 3
Blue Cave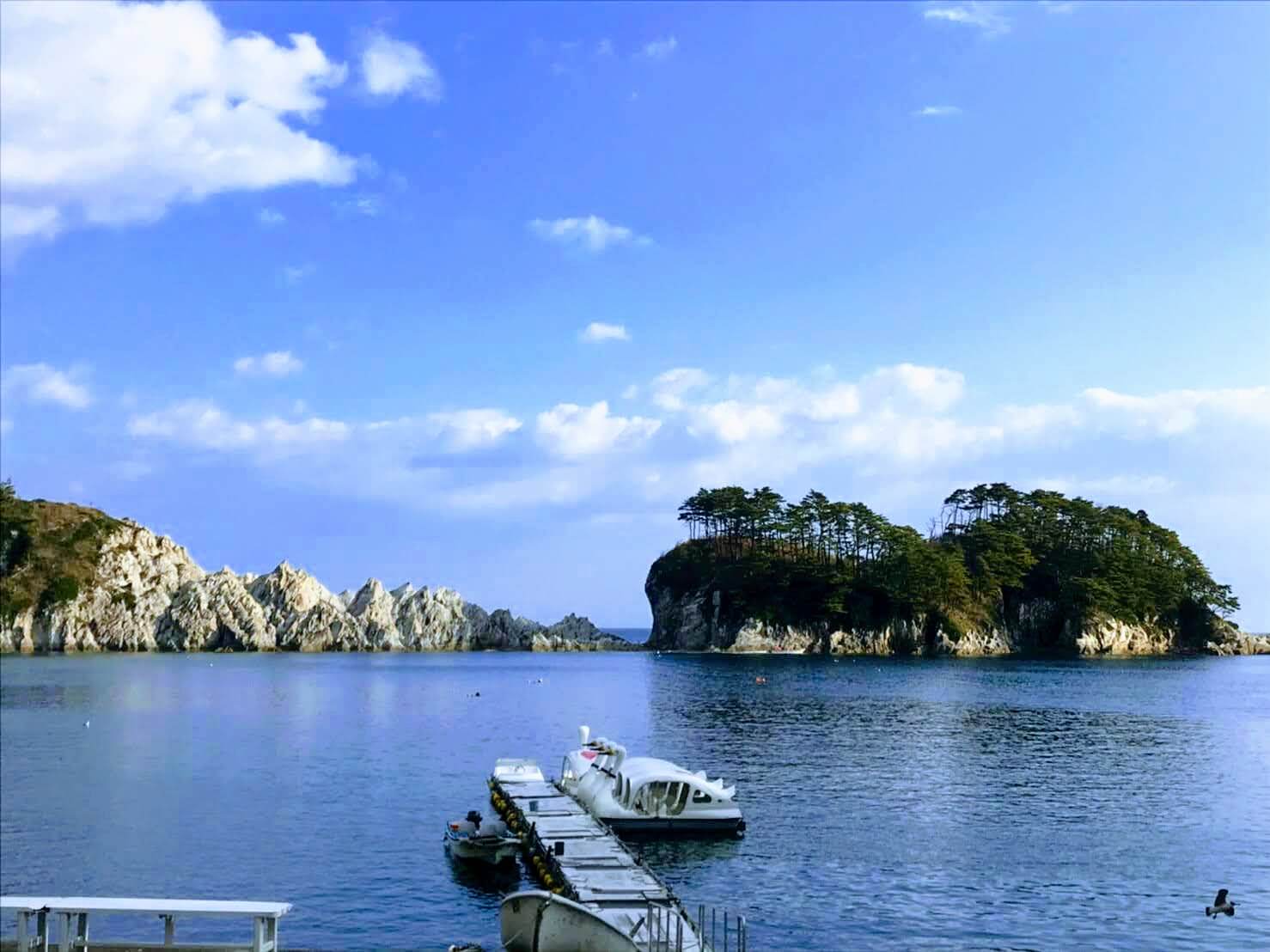 After eating an all-you-can-eat breakfast at Jodogahama Park Hotel, we will go to see the Blue Grotto by sapper boat.
When I paid, I was given a yellow life jacket and blue helmet, then a sachet of shrimp.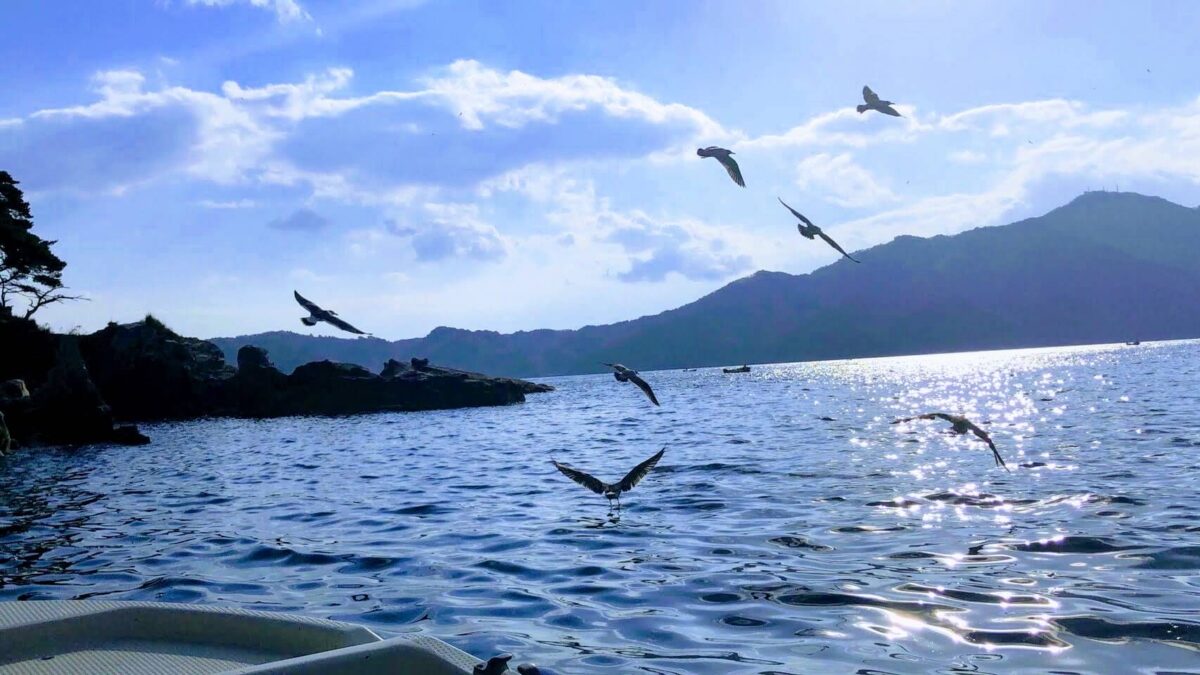 The shrimp is food of seagulls and sea cats that gather near the ship, and it gathers when the ship goes out.
Because the ship is moving and the wind is strong, if you do not throw it well, the shrimp will remain on the ship and be attacked by birds.
You're going to forget to enjoy the scenery around you because you're crazy about feeding, so feeding might be a good way to do it after a tour of the cave.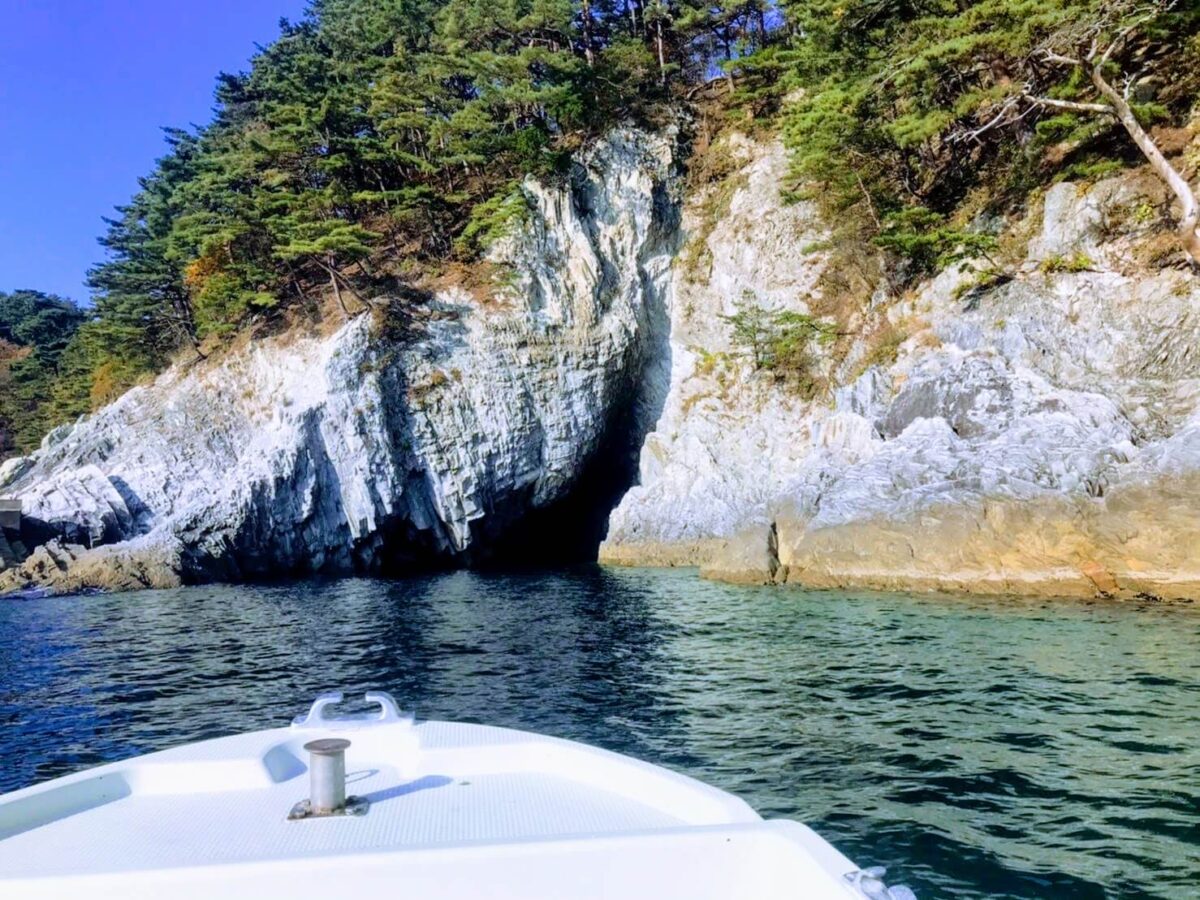 Even if it is said that it is a cave, it is about 10 meters to enter by boat, and the back is filled with seawater.
On days when the sea is thick, the quay is off, making it difficult to enter the entrance.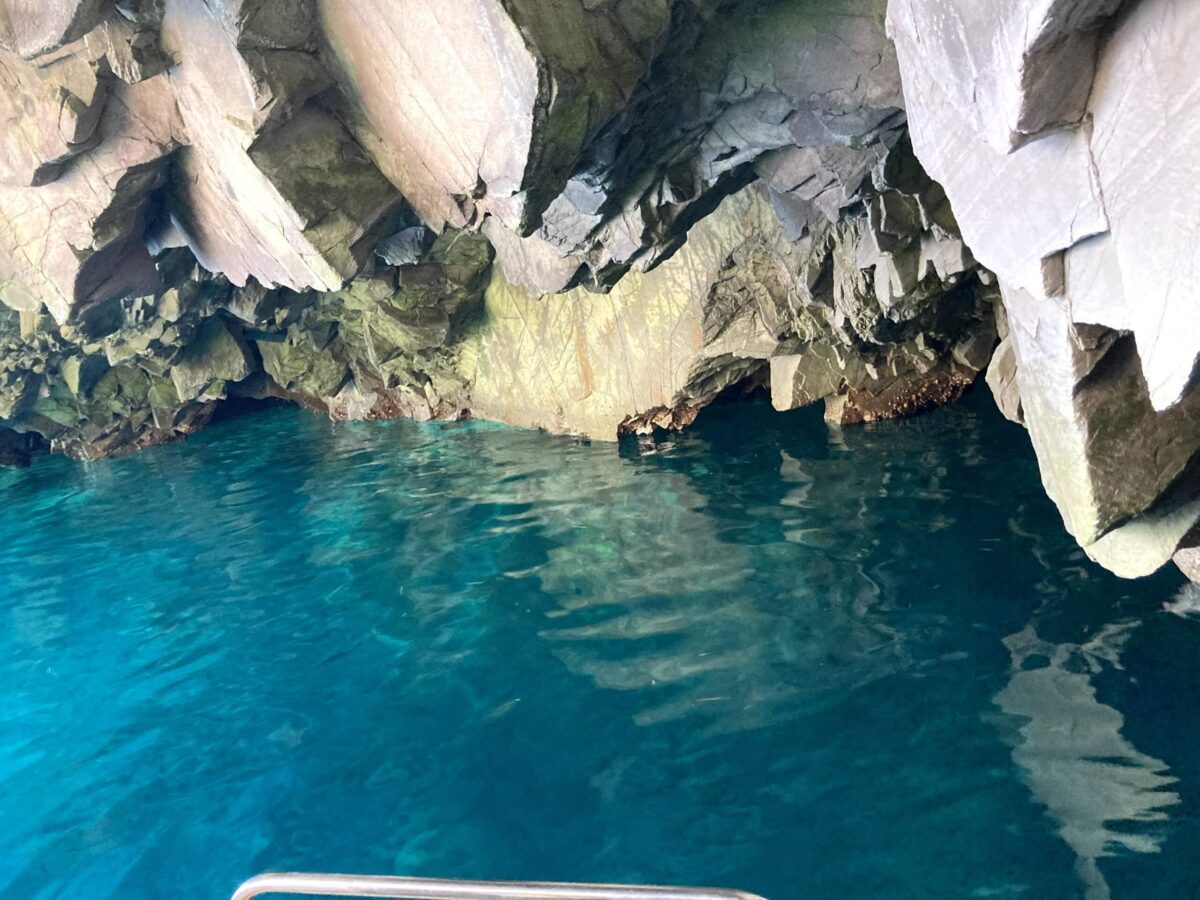 When you enter the cave and turn around, the sea water looks blue, which is the origin of the name "Blue Cave".
The official name is "Hachinohe-an", and it was named from the legend that it continues to Hachinohe City in Aomori Prefecture.
The depth of the cave is only about 8 meters, and it is fun because you can see sea urchins on the seabed with the naked eye!
Blue Cave
・〒027-0001 32-4, Hitachihamacho, Miyako City, Iwate
0193-63-1327
・Business hours: 8:30 a.m. to 5:00 p.m.: March to November (closed in winter)
・ 1,500 yen per person (about 20 minutes)
Ryusen-dong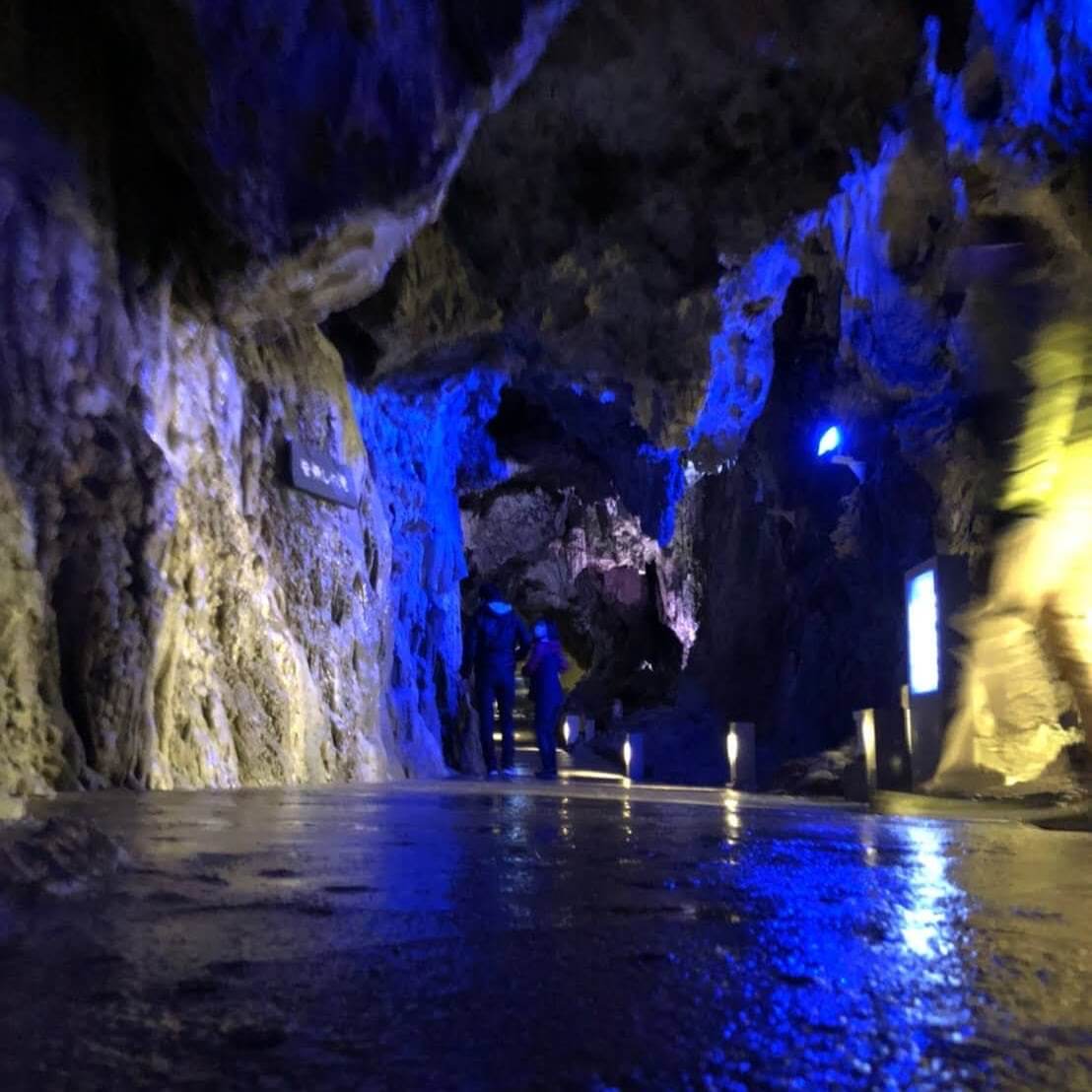 Ryusendo Cave is considered to be one of japan's three major limestone caves, and it is designated as a national natural monument along with bats living in the cave.
The total length of the cave is known to be 4,088m, of which 700m is open to the public, and three out of eight underground lakes are open to the public.
The investigation is still ongoing and there are still many unknown parts, and it is said that the total extension is more than 5,000 m.
There is a place that looks heart-shaped when combined with stalactites extending from above (do you understand …)
There are various other stalactites such as the shape of jizo and venus, but some of them seem to be conversing.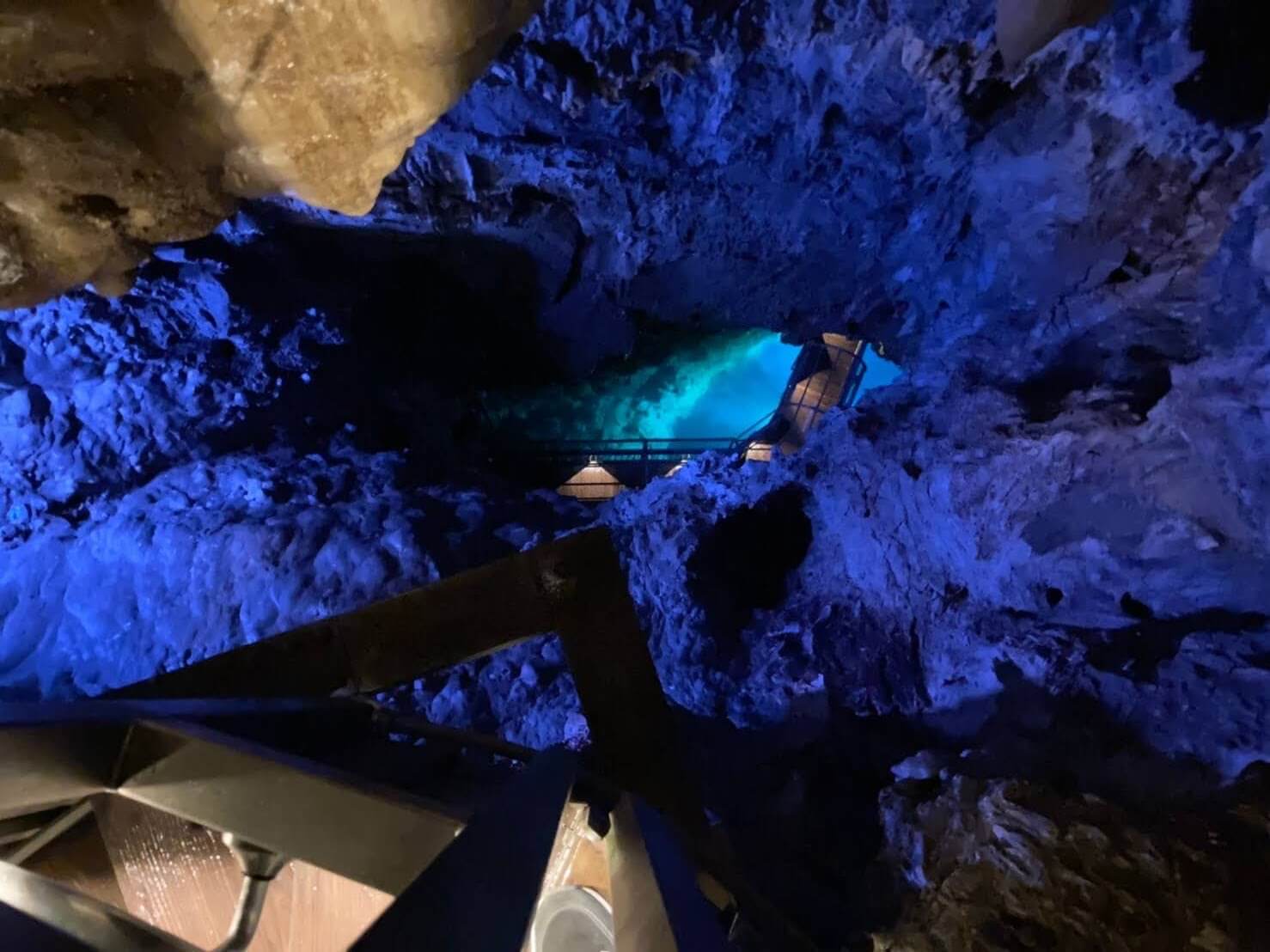 When I saw the underground lake, I remembered Jules Verne's "underground trip" that I read when I was in elementary school.
Even though electricity was scary enough, the expedition advanced in the pitch black with only headlights …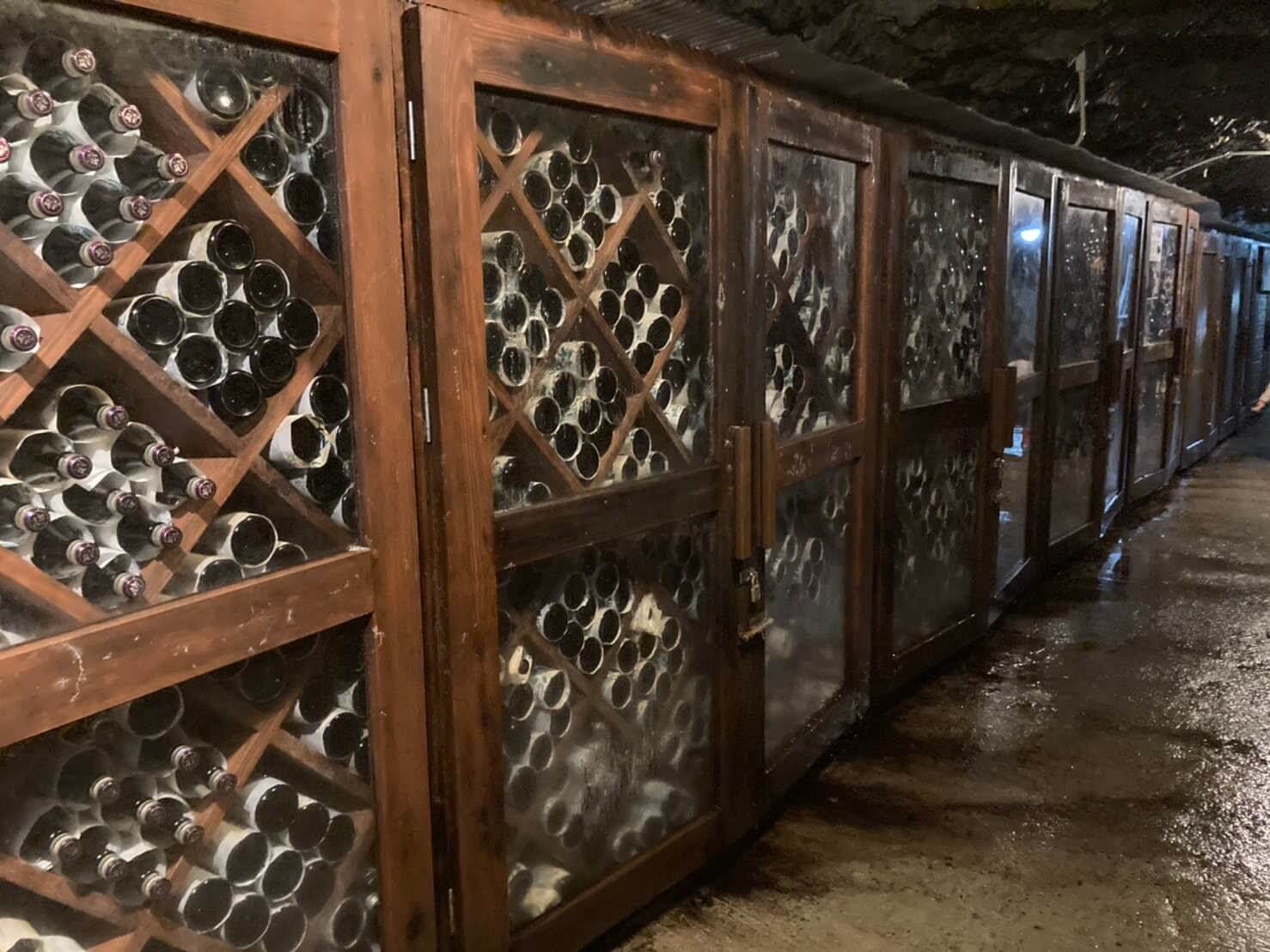 Dark and cold caves have long been used as wine cellars, and this is no exception.
In Ryusendo Cave, you could see a storage of Uraira wine using yama grapes from Iwaizumi Town!
Ryusen-dong
・ 〒027-0501 1-1, Iwaizumi, Iwai-cho, Shimo-Closed-i-gun, Iwate
0194-22-2566
・ Convenient bus travel from Morioka station and Iwaizumi station
・ From June 2020 to the time being, 10:00 a.m. – 4:00 PM Open all year round
Adults (high school students and older) 1,100 yen Elementary and junior high school students 550 yen
Roadside Station Takada Matsubara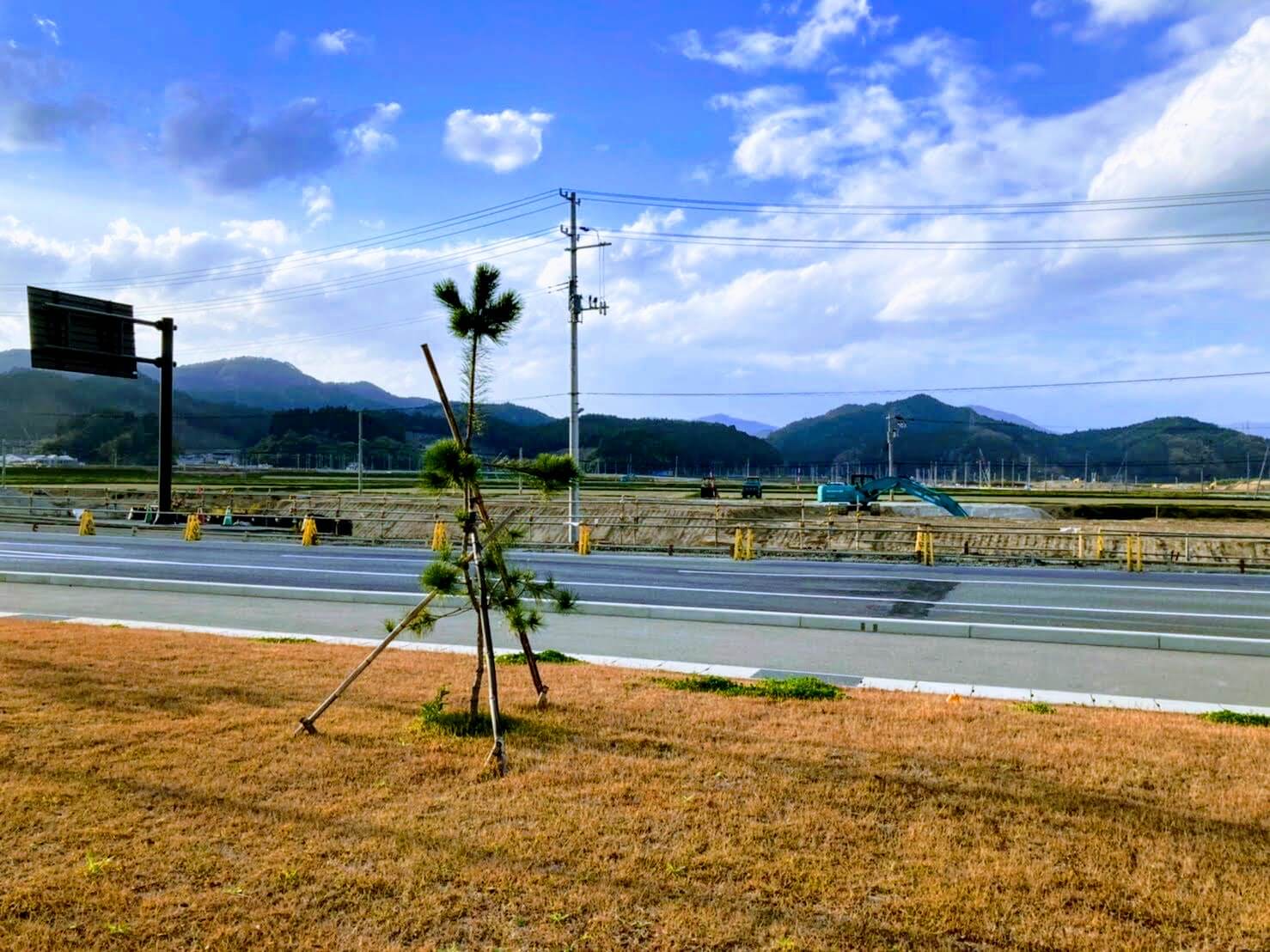 As a trip, I was planning to go back to Kanto by looking at Ryusendo Cave, but here was the place where I happened to get off for a break.
Even though it has been nearly 10 years, I was surprised that most of the land was like a vacant lot before the sale.
At the time of the earthquake, I was in the sixth grade of elementary school cleaning the school I was indebted to before the graduation ceremony.
All of them evacuated to the schoolyard and felt aftershocks in their buttocks while sitting in physical education, and I remember waiting for parents in the cold.
(I remember snowing a little bit, but I'm not sure.)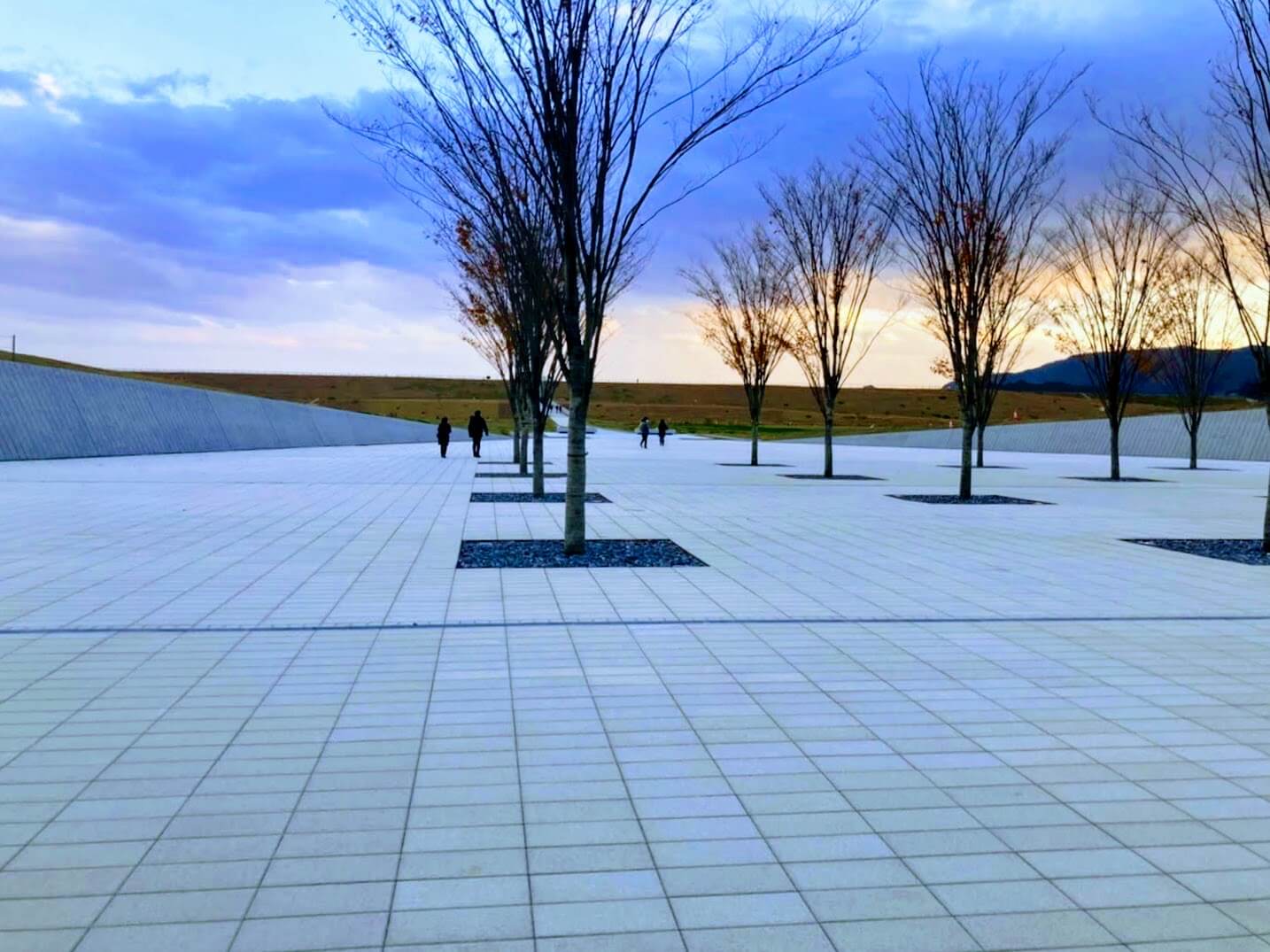 There is a seawall at the back of the Earthquake Memorial Hall, and if you go up the road in front of the photo, you can look over the seawall.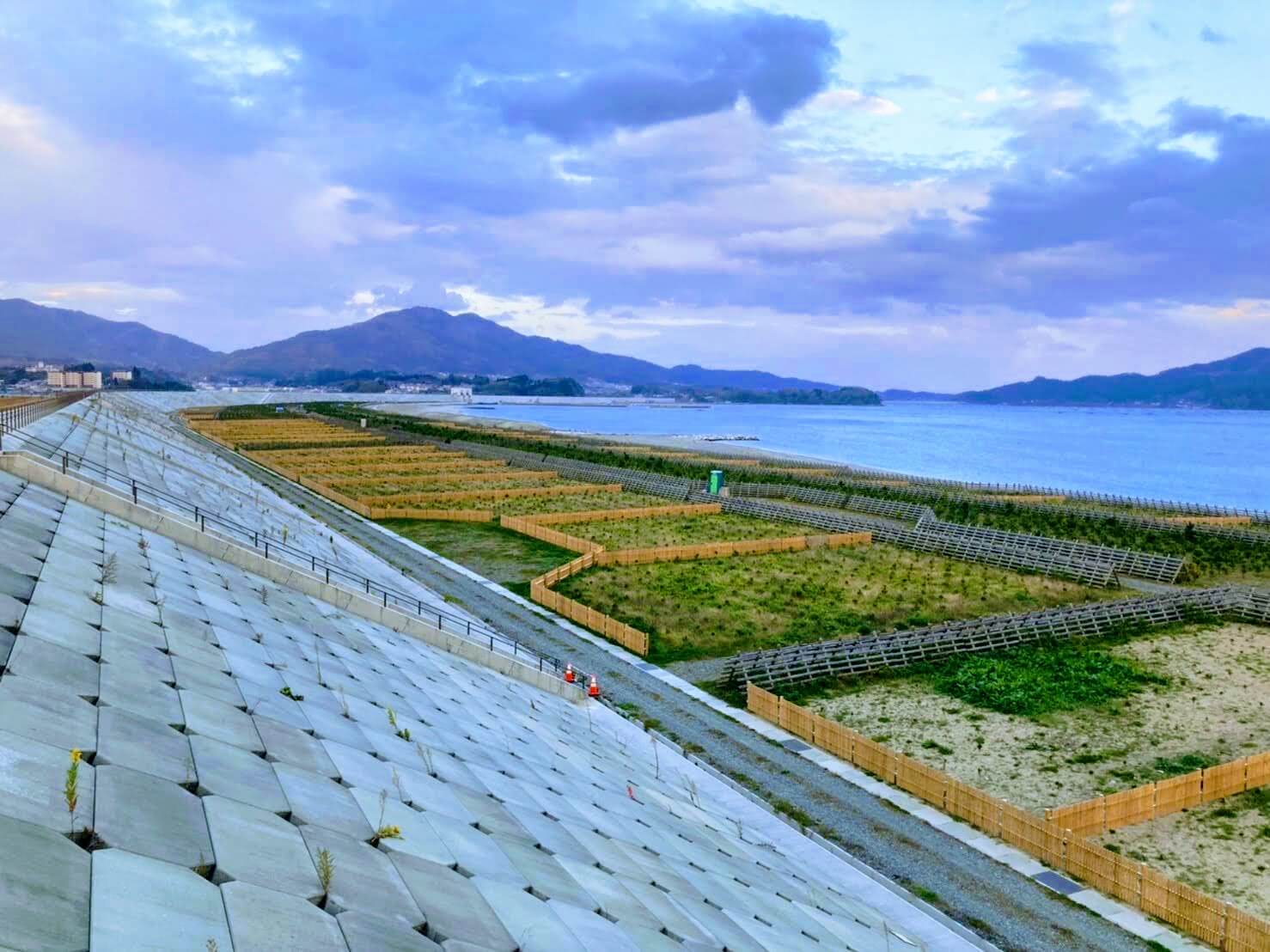 Trees such as pine trees are planted at the end of the seawall to suppress the damage caused by the tsunami.
People in this area, which have been hit by tsunamis many times in history, may have destroyed and regenerated in this way.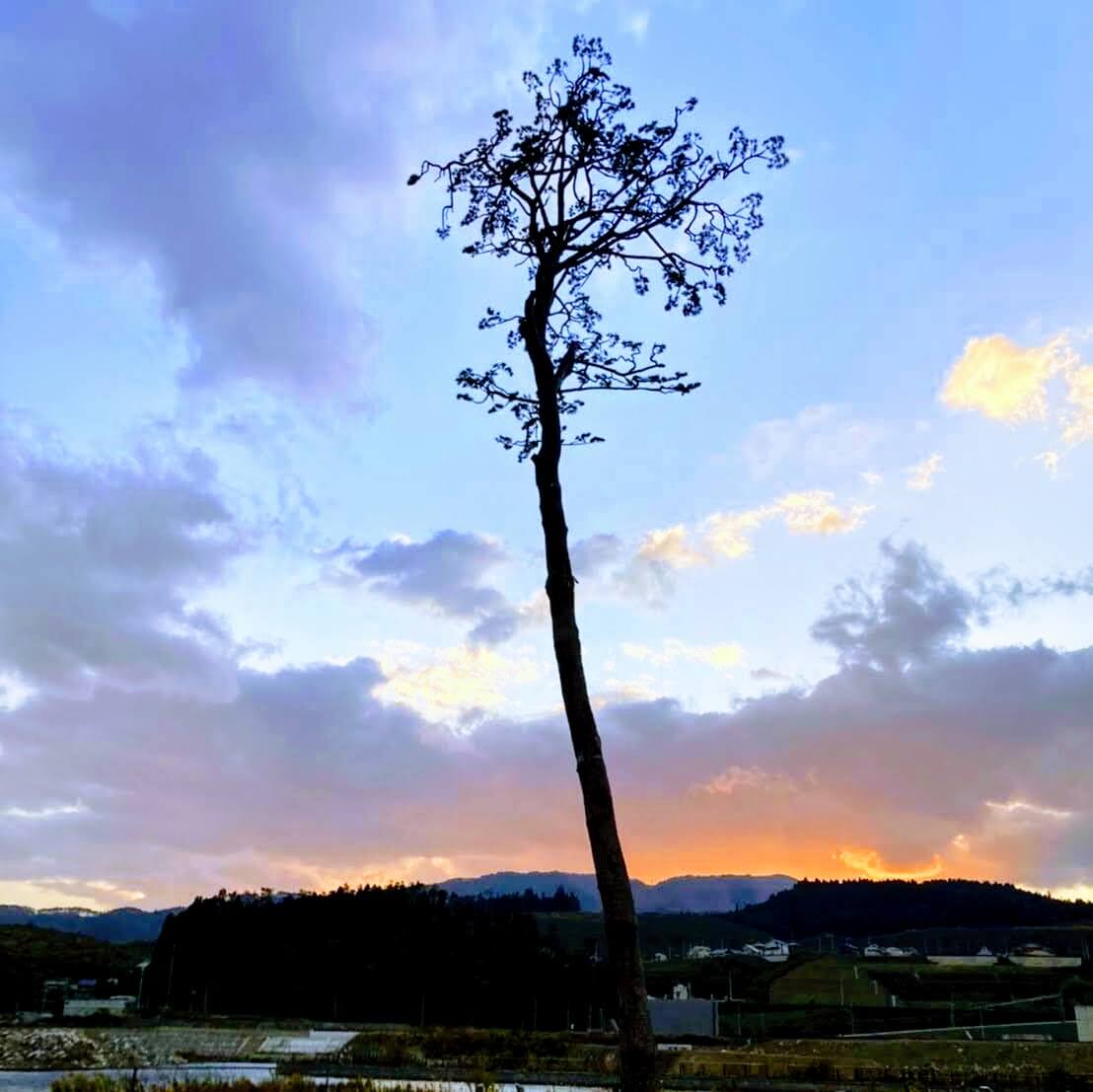 A miracle pine. It cannot withstand salt damage and is now replaced with reinforced plastic.
It is a strange pine, but if you think that there was nothing left so that this becomes a symbol of Tohoku …
Roadside Station Takada Matsubara
・〒029-2204 180 Tokageage, Kesen-cho, Rikuzentakata-shi, Iwate
-0192-47-4455
・ From JR Ichinoseki Station, take the JR Ofunato Line to JR Kesennuma Station in about 1 hour and 20 minutes
・ From JR Kesennuma Station to "Miraculous Ichihonmatsu Station" on the JR Ofunato Line BRT
Hours: 9:00 a.m. to 5:00 p.m. (last admission at 4:30 p.m.)
Impressions of Iwate trip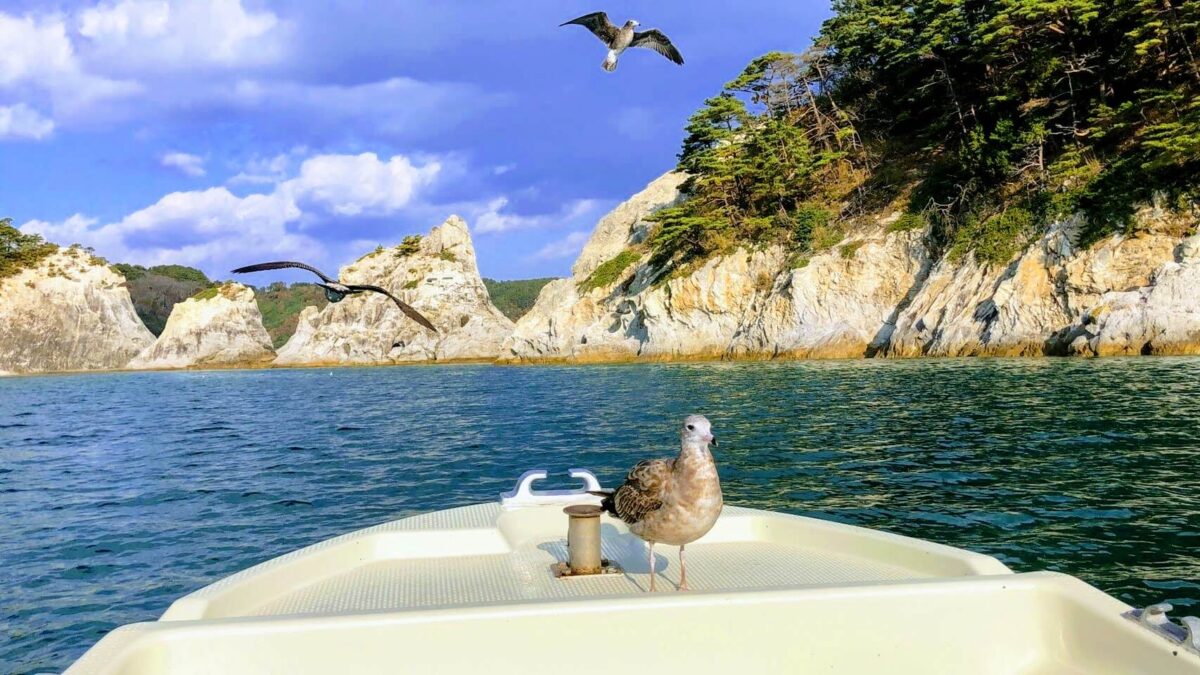 To be honest, there are no sightseeing spots associated with Iwate, and I found that there are various things on this trip.
I had various impressions about the trip, but I felt that I was taken all of it in the last Rikuzentakata.
I thought about Kesennuma after Tohoku University to see the site of the earthquake for a long time, but I gave up because of poor access.
It was really a coincidence that I got off the highway in Rikuzentakata and I felt something fateful.
That day, watching everything swept away by the tsunami was something different than fear.
What I came to see this time was a strong sadness when I witnessed the defeat of humanity.
I think I was shocked by the reality that what people made over the years was powerless in front of nature.
But until I came here, I lived like I had already finished it.
On the contrary, it may be a nuisance for the victims to suddenly get upset or aware of what they remembered.
There was a group of junior high school students who didn't look at the exhibition very seriously at the Earthquake Memorial Hall and were playing around.
No matter how much we do, it will be difficult to pass on this sentiment to a generation who does not know the earthquake.
However, I think we should know the fact that there is a huge disaster as a Japanese and we are promoting reconstruction.
The Pacific War, the Subway Sarin Incident, the Great East Japan Earthquake, and the current coronavirus.
Each generation has its own events, and it cannot help but influence the individual without words.
It was a trip with a place to think about various things.
It was a hearty feeling, but it was a lot of fun to conclude!
Domestic Travel Articles