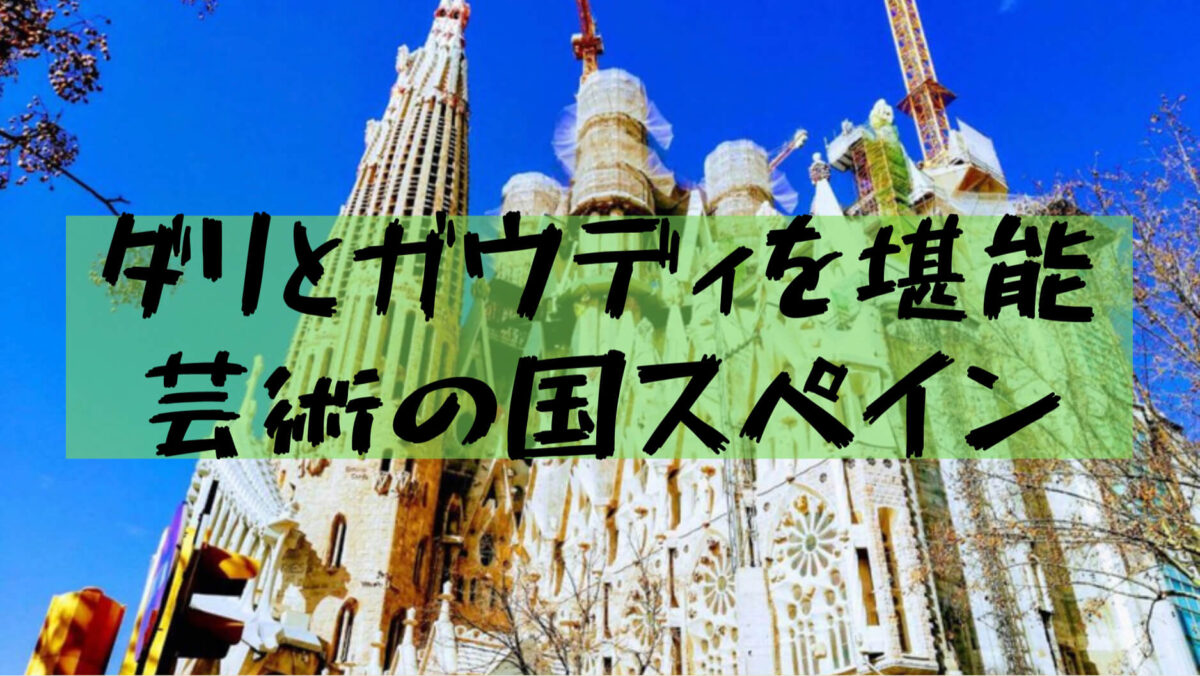 In the month of February 2019, we reworked the record of traveling without planning eight European countries at a later date.
(Germany→→ Italy→ Vatican city→ Switzerland→ France→ United Kingdom→ Spain→ Portugal)
This time, I will look back on the situation in Spain, the seventh country across Europe! ↓The outline of the trip is in this article ↓
【University student trip to Europe】University students cross Europe for one month (cost, schedule, belongings, etc.)
From France to Spain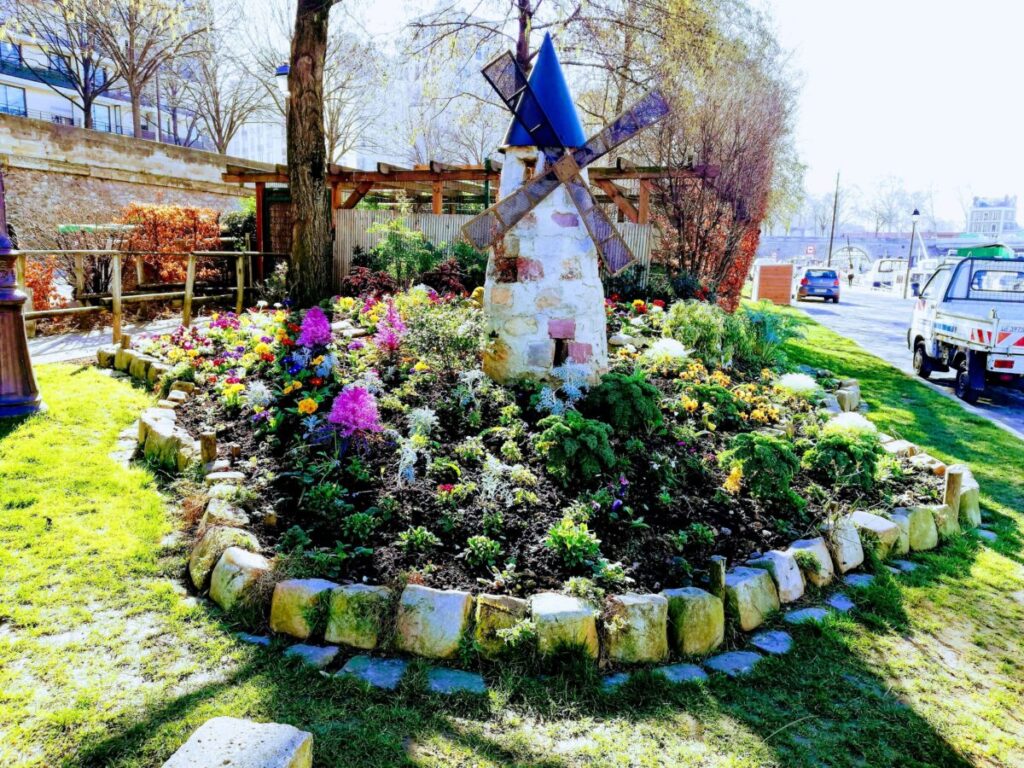 It's hard to go directly to Spain from the UK, so you'll return to Paris, France, and then take a night bus to Spain.
This bus was hard to sleep because the Spaniard in the back knocked on my seat and played (crying)
Go to the Picasso Museum in Paris and kill time until the night bus.
Barcelona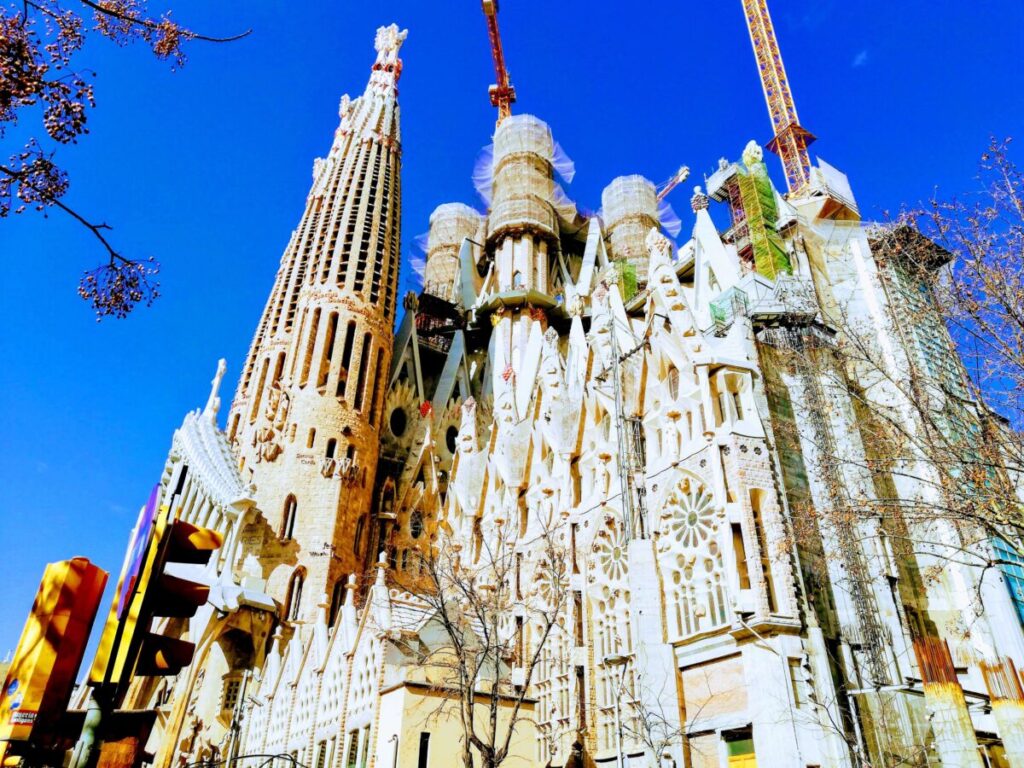 I arrived in Barcelona at dawn and I was able to see the Sagrada Familia immediately.
It was undecided when the church would be completed, but with a lot of donations and a review of the church's materials, it was decided that it would be completed in 2026.
I've been working with cranes hanging parts of the church since the morning, and it was just like I was "in intensive production"!
Casa Mila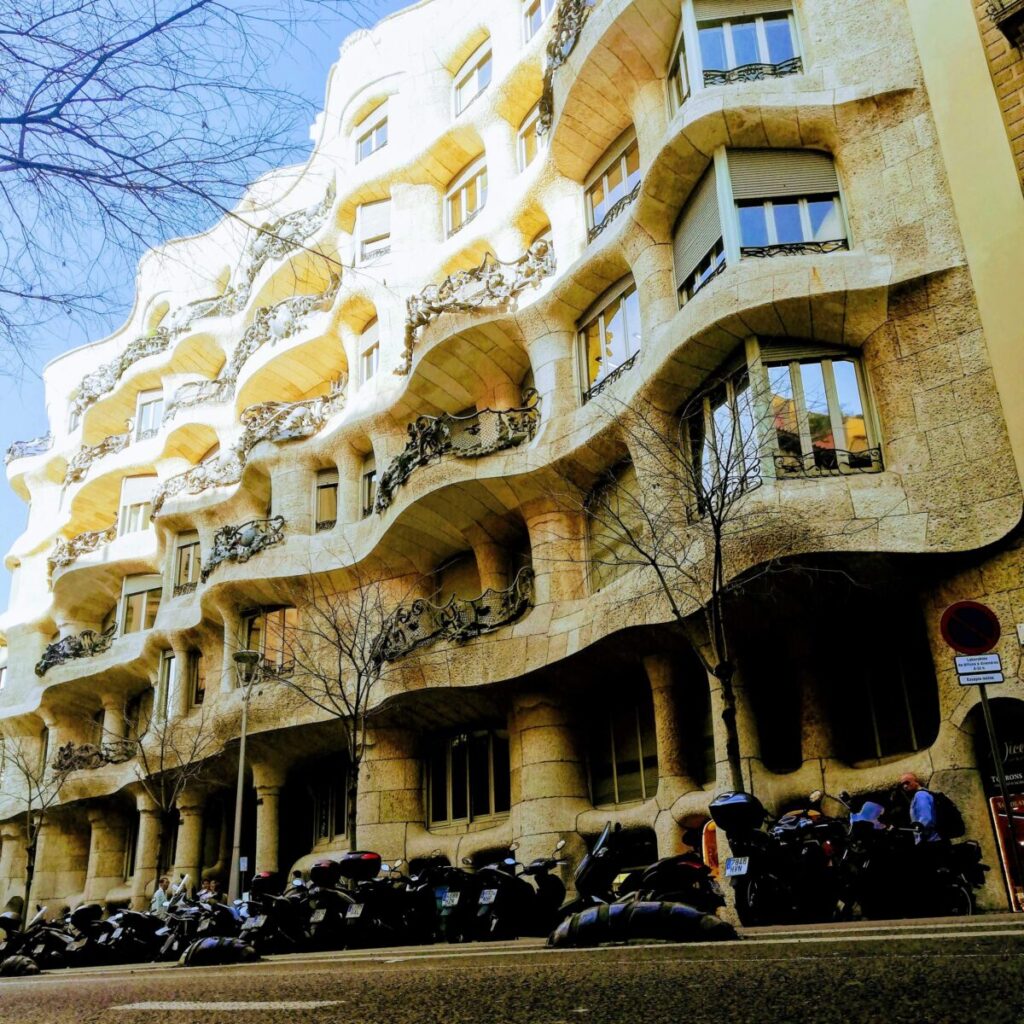 It is a famous uune apartment building, and it seems that four households are still living.
I couldn't go inside because there were many Japanese people. (I don't talk to Japanese people very much overseas.)
Casa Batlló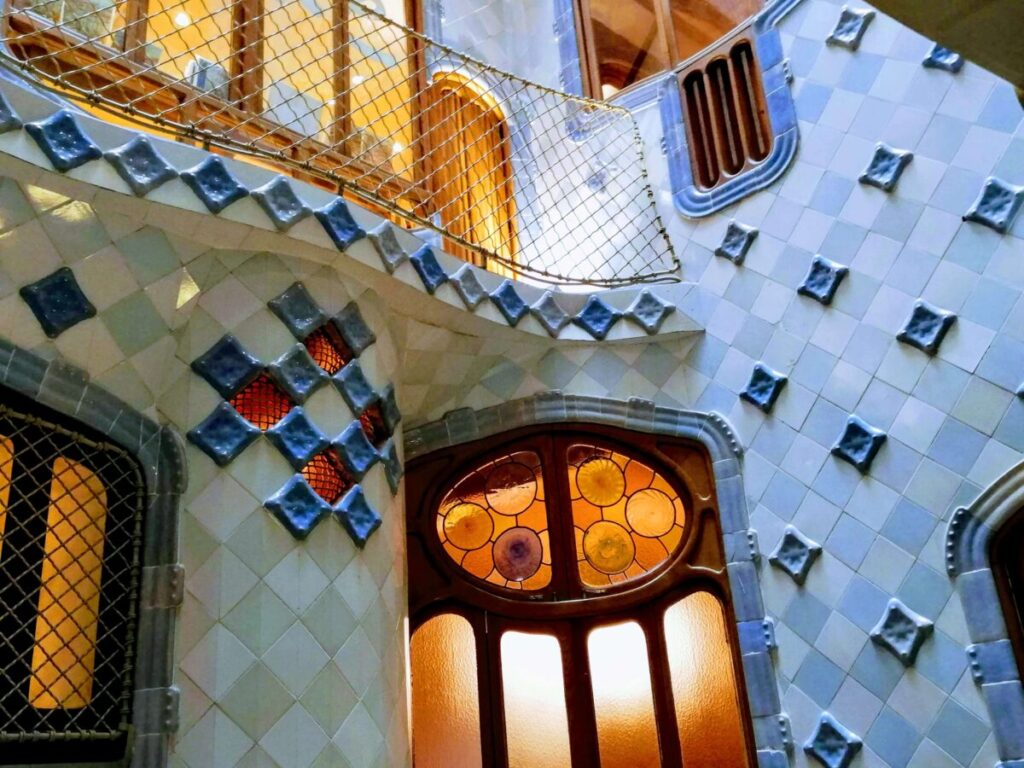 This is also one of the Gaudí buildings under construction, so the appearance was covered with cloth.
The interior decoration is very elaborate and I admire it.
Sagrada Familia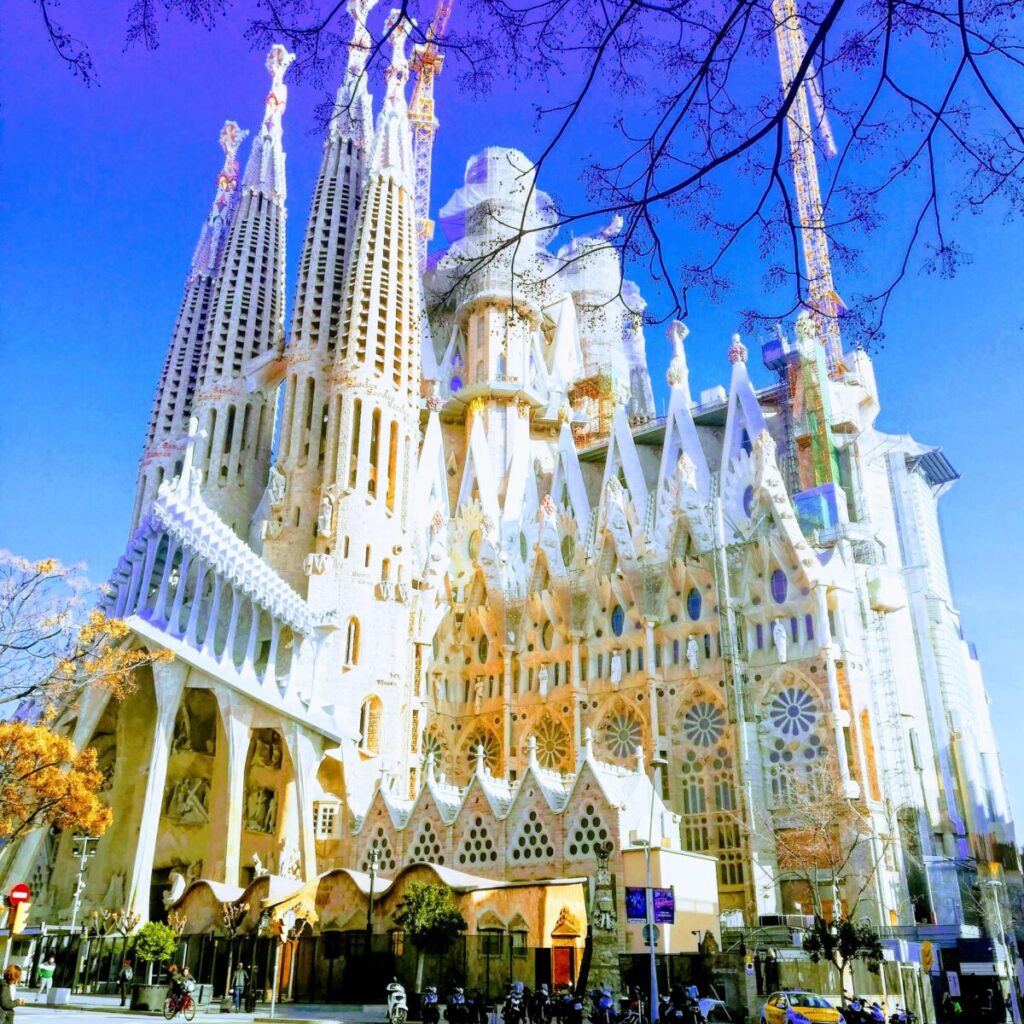 The main purpose of this trip, "Sagrada Familia" Gaudí of Barcelona, Spain, spent his life on it, and it is still a masterpiece of the unfinished century.
Anyway, it was too beautiful and I couldn't speak.
I went to the hostel I had taken, but it was quite a place in the mountains of the countryside. (When I thought there was something in the dark, it was a wild boar or a pig.)
The accommodation was the same the next day, so I was very grateful to be able to leave heavy luggage!
Picasso Museum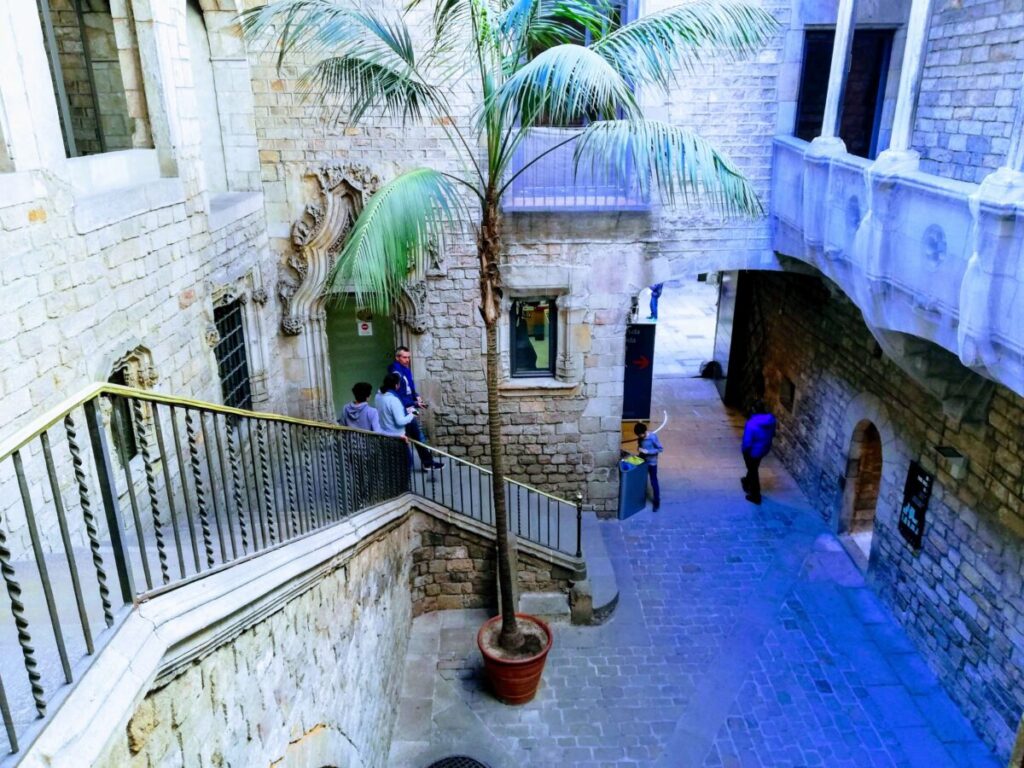 Museum of Catalonia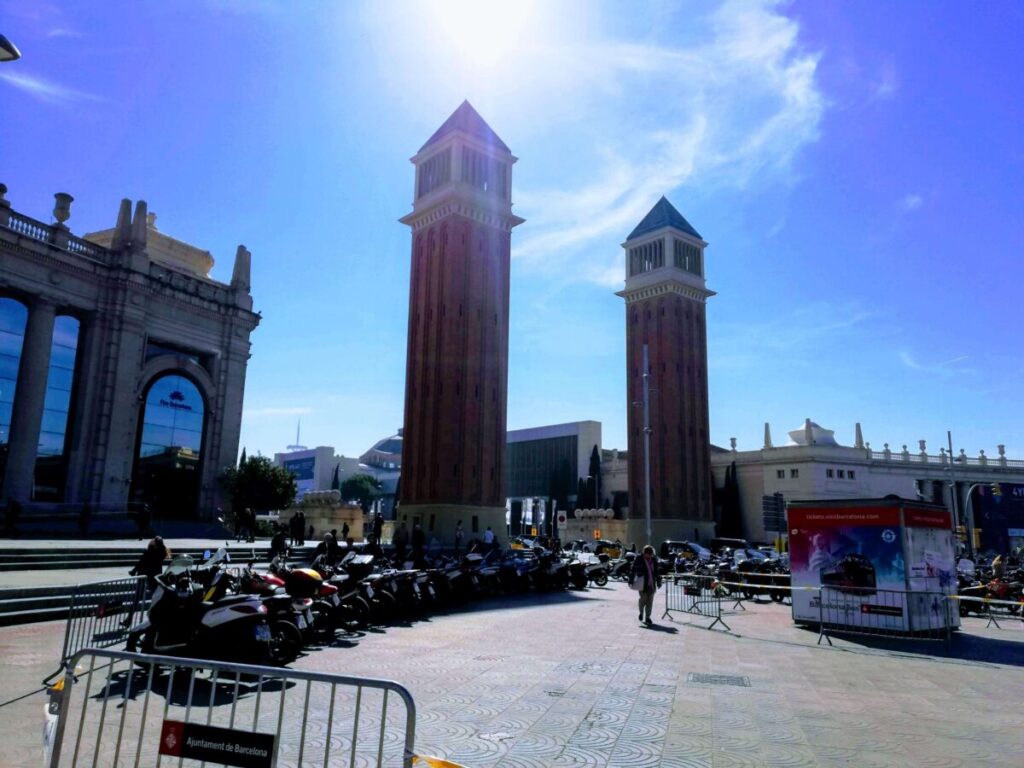 On this day, I was thinking of going to the Dali Museum after the Picasso Museum.
However, because I did not do any research, I did not know that the train would take more than two hours one way, so when I arrived at the museum, it was already closed time.
Even though I stayed in the field and waited for the next day, I couldn't do that because I left my luggage. I wasted a lot of time and money.
Figueres
Valencia Region
I was going to the Dali Museum in Barcelona, but the Dali Museum in Barcelona was closed in March 2017.
When I was looking into it, I said all the way that there was an art museum in the town of Figueres that placed only Dali's works.
Dali Museum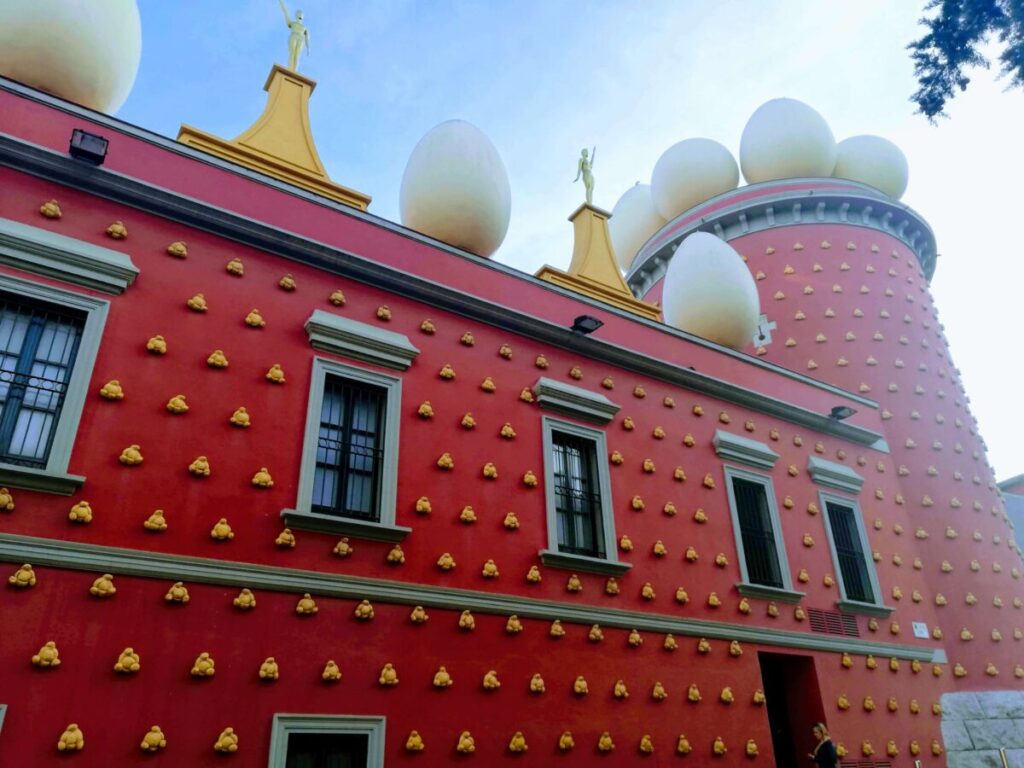 Mysterious cream puff on the wall with eggs
"Dali World" is being developed from the entrance
Madrid
Prado Museum
Students are free and great!
One of my works I know is "Madrid, May 3, 1808", which depicts the shooting of Madrid citizens in response to the French invasion.
Reina Sofia Center for the Arts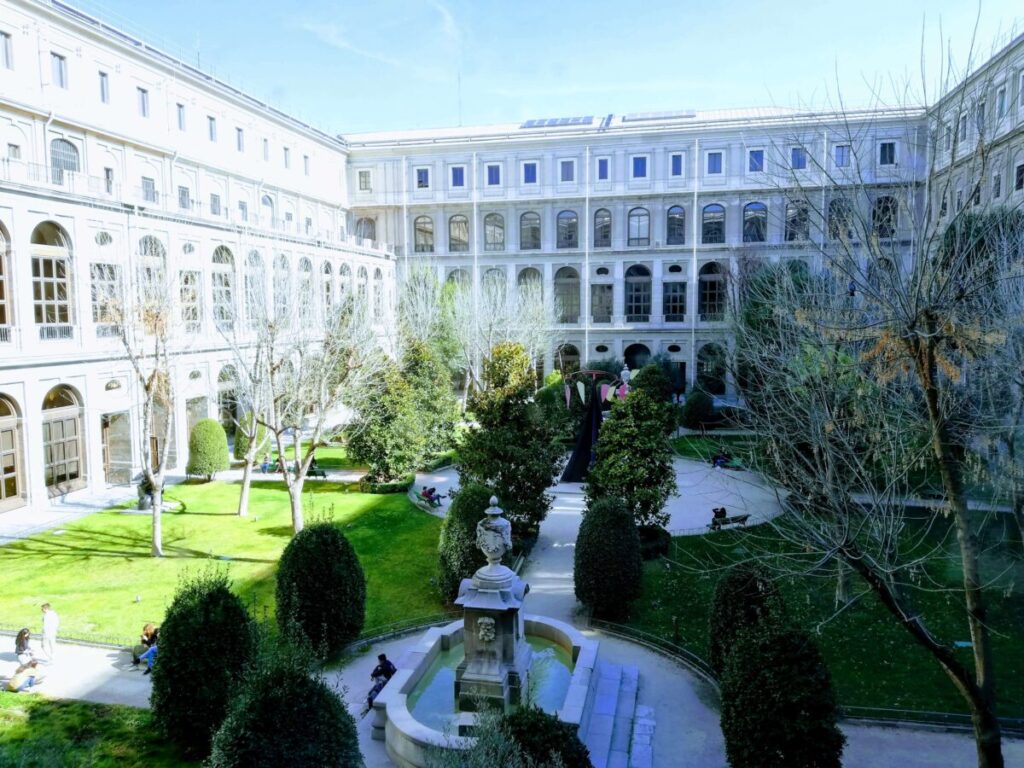 The Reina So many arts center is famous for its Collection of Picasso's Guernica, but personally, the sense of choice of contemporary art was very good.
With the dark horse of this trip, I thoroughly enjoyed the work by dividing the exhibition into two days so well.
Although not well known, churros are sweets originated in Spain. (I bought it in France without knowing it)
Unlike Japan, churros itself is not sweet, but instead I eat it with thick hot chocolate!
A secondhand bookstore on the street that was also in England. Reference books were also sold.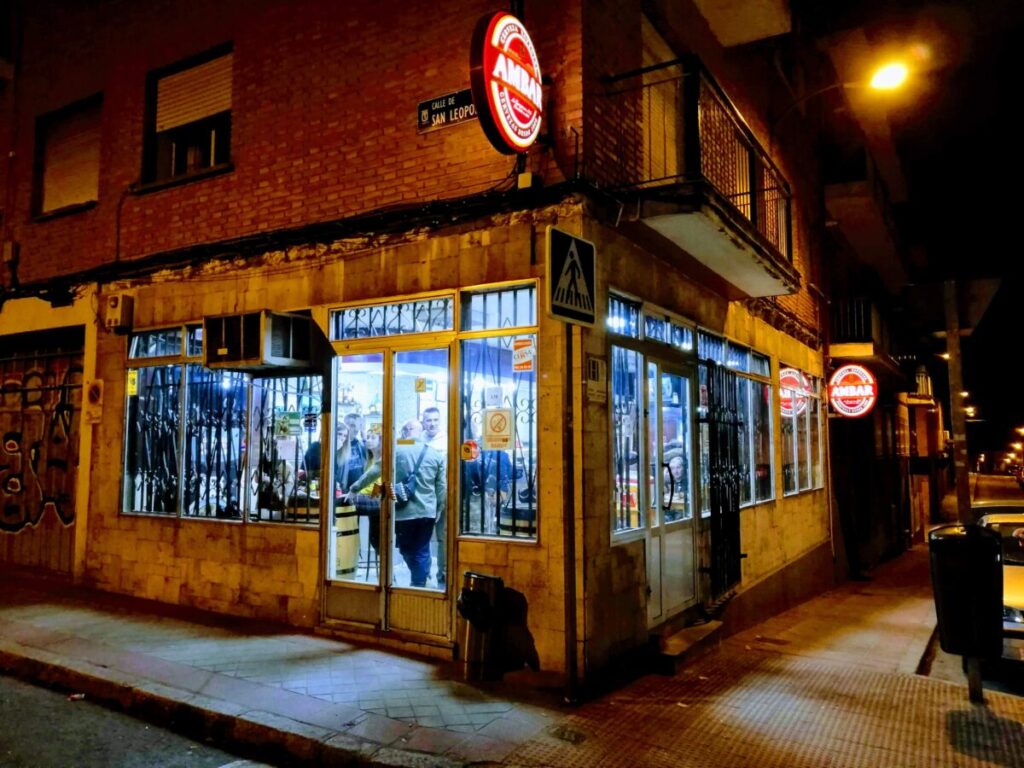 Challenge the local bar on this day! I couldn't speak English at all, so I had a hard time.
Thijssen-Bornemisza Museum
Spain to Portugal
I was doing a puppet show in the park. Scenery that is not often seen in Japan.
Take the night bus to Portugal.
If you know the existence of the bus earlier, you can not regret that you could save on travel expenses.
I wonder what to do because I arrive early in the morning…
last! Portugal!