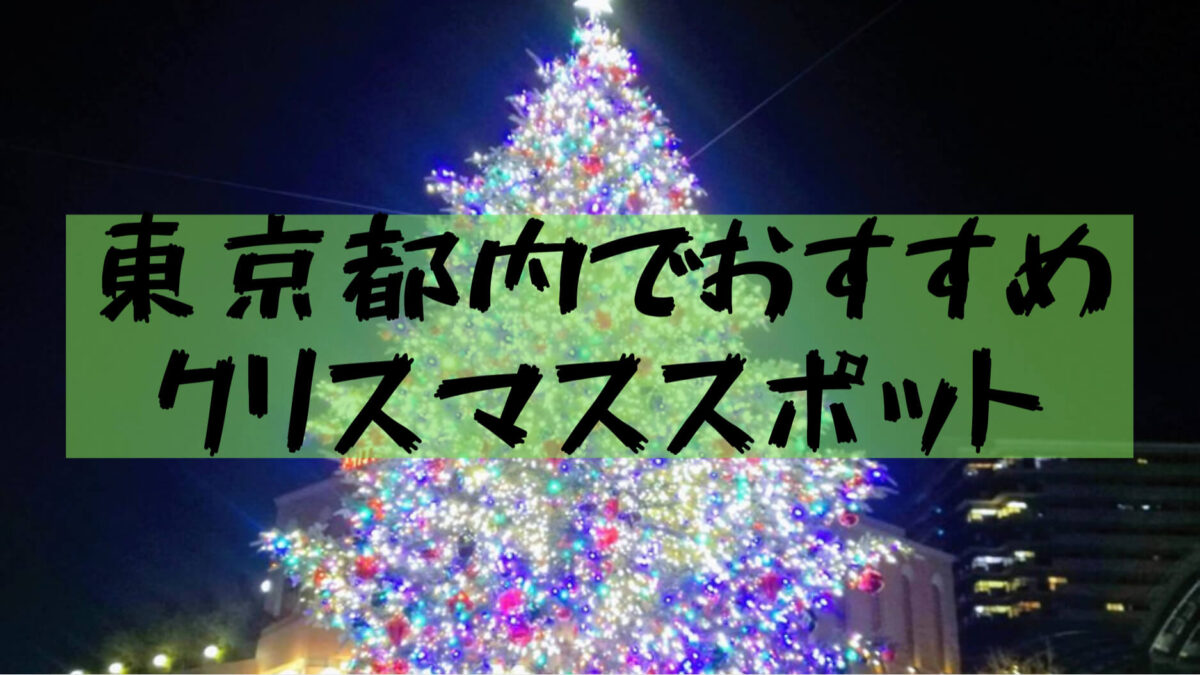 If you're spending Christmas this year with your loved ones, why don't you put illuminations in your schedule?
Illuminated spots surrounded by beautiful light also help create a romantic atmosphere.
In this article, we will introduce recommended spots where you can see the perfect illuminations for Christmas in Tokyo!
P.S.: This is an article from 2019. Check the website for the latest information!
5th (Tokyo)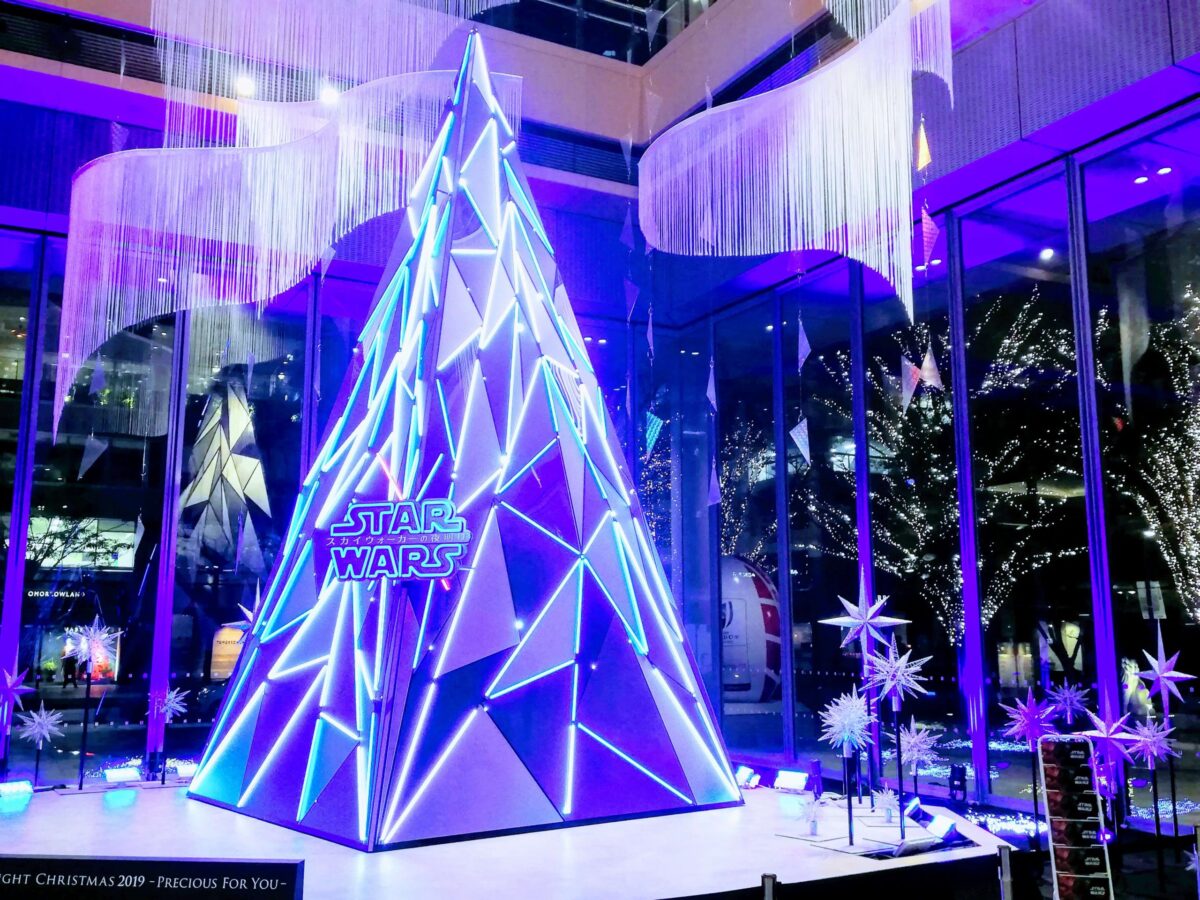 STAR WARS Marunouchi Bright Christmas -Precious for you
Period 2019/11/7〜12/25
Venue: Marunouchi Building, etc.
Lighting time 6:00-24:00
Nearest station Nijubashi-mae (Tokyo Metro)
The sci-fi movie "STAR WARS" series, which was released in the 42nd year since the birth of the series.
This is the only time that a Christmas tree that reproduces the world view will appear on the first floor of the Marunouchi Building.
In addition, you can enjoy various things such as champagne gold on Marunouchi Nakadori and Mizu hiki Christmas tree in KITTE.
4th (Kamiya Town)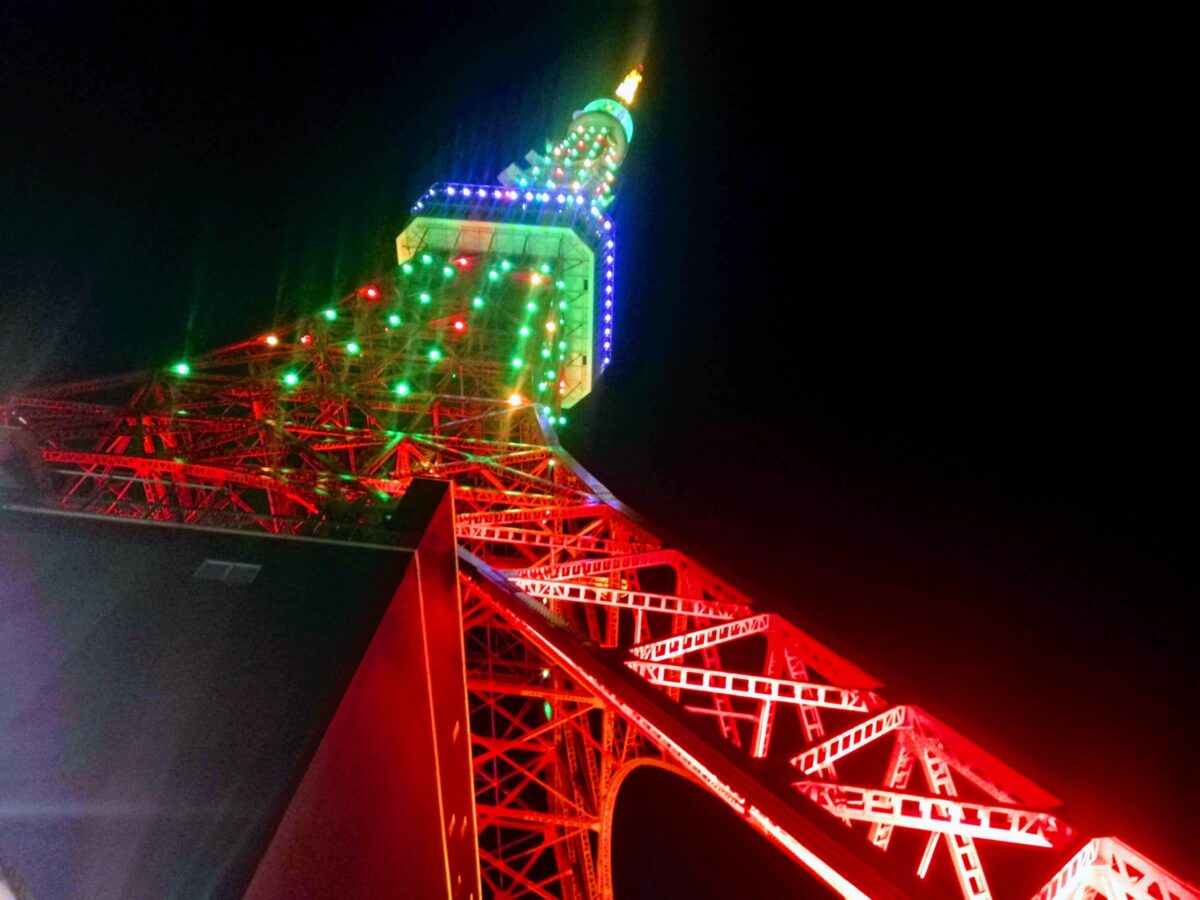 Tokyo Tower Winter Fantasy – Orange Illumination 2019 –
Period 2019/11/1〜1/5
Venue Tokyo Tower 1F Front Square
Lighting time 12:00-23:00
Nearest station Akabanebashi Station (Toei Oedo Line)
Unlike Tokyo Sky Tree, which doesn't look like a Christmas tree very much, is there an atmosphere here?
There are also free illuminations at the foot of Tokyo Tower, so you can take beautiful photos without climbing the tower.
It is also recommended to see the lit-up tower while eating crepes at the crepe point next door.
3rd (Ebisu)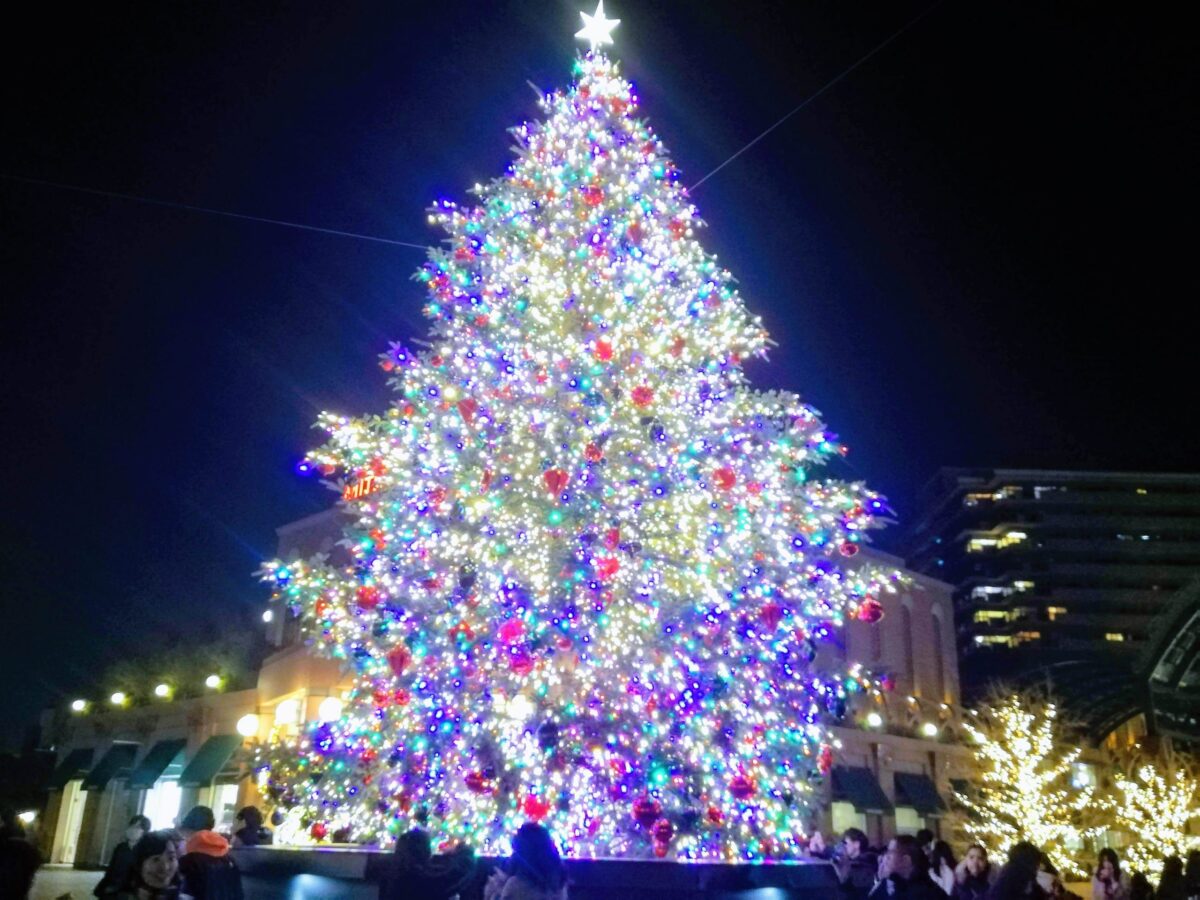 Ebisu Garden Place Winter Illumination 2019
Period 2019/11/2〜2/4
Venue: Ebisu Garden Place
Lighting time 16:00-24:00
Nearest station Ebisu Station (each line)
A spot with many vivid illuminations, including the Christmas tree seen at the entrance.
At the back of the passage of light, a huge chandelier created by a French brand is lit up.
You can also see The Tokyo Tower of Christmas ver. in the distance, so please look for it!
No.2 (Shiodome)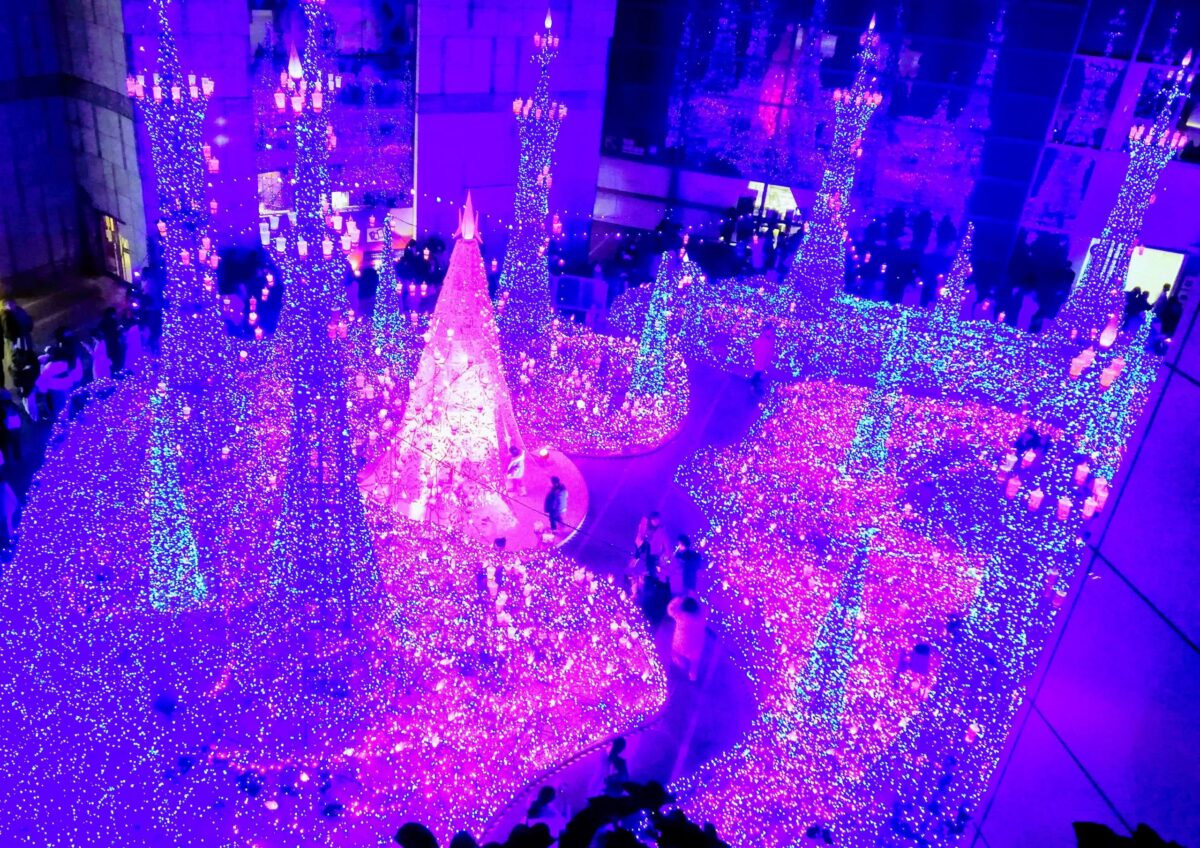 Caretta illumination 2019 ~ Arabian Nights ~
Period:2019/11/14〜2/14
Venue Caletta Shiodome
Lighting time 17:00-23:00
Nearest station: Shiodome Station (Toei Oedo Line)
This year's limited illumination commemorates the release of a live-action version of the Disney movie Aladdin.
There is also a direction where the tree changes color or emits smoke according to the music of "Aladdin".
In addition, there are photo spots of flying carpets and stamp rallies where multicolored illustrations are completed.
No.1 (Shibuya)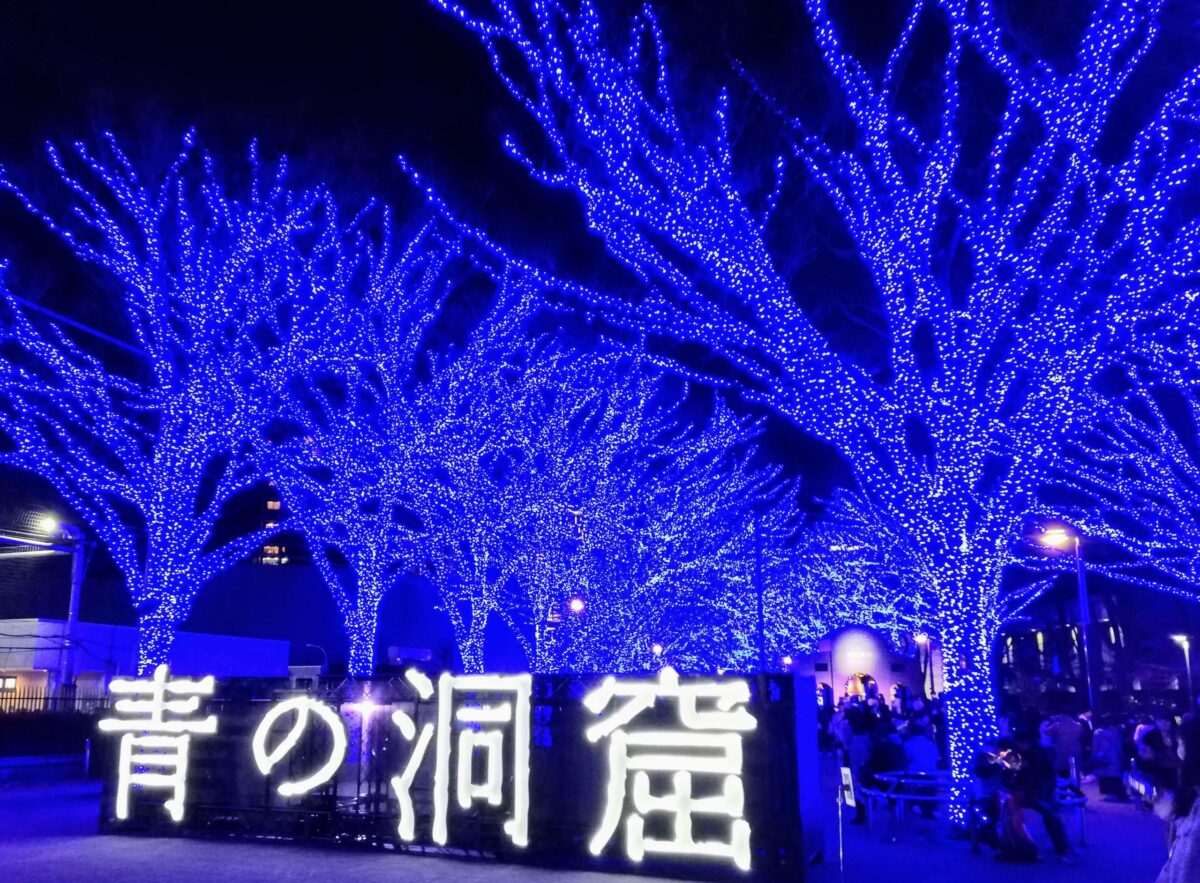 Blue Cave SHIBUYA
Period 2019/11/29〜12/31
Venue Shibuya Koen-dori – Yoyogi Park
Lighting time 17:00-22:00
Nearest station Shibuya Station (each line)
"Blue Cave", which was a great success last year, will be held in Shibuya again this year.
Shibuya Koen-dori to Yoyogi Park are illuminated in blue.
Inside the park is a bell called "FORTUNE BELLS" that can actually ring.
One of the three types of bells was random, and many couples lined up!
There are many shops in the back of the park, and you can enjoy kebabs, hatgs, takoyaki, etc.
Tokyo or Christmas.