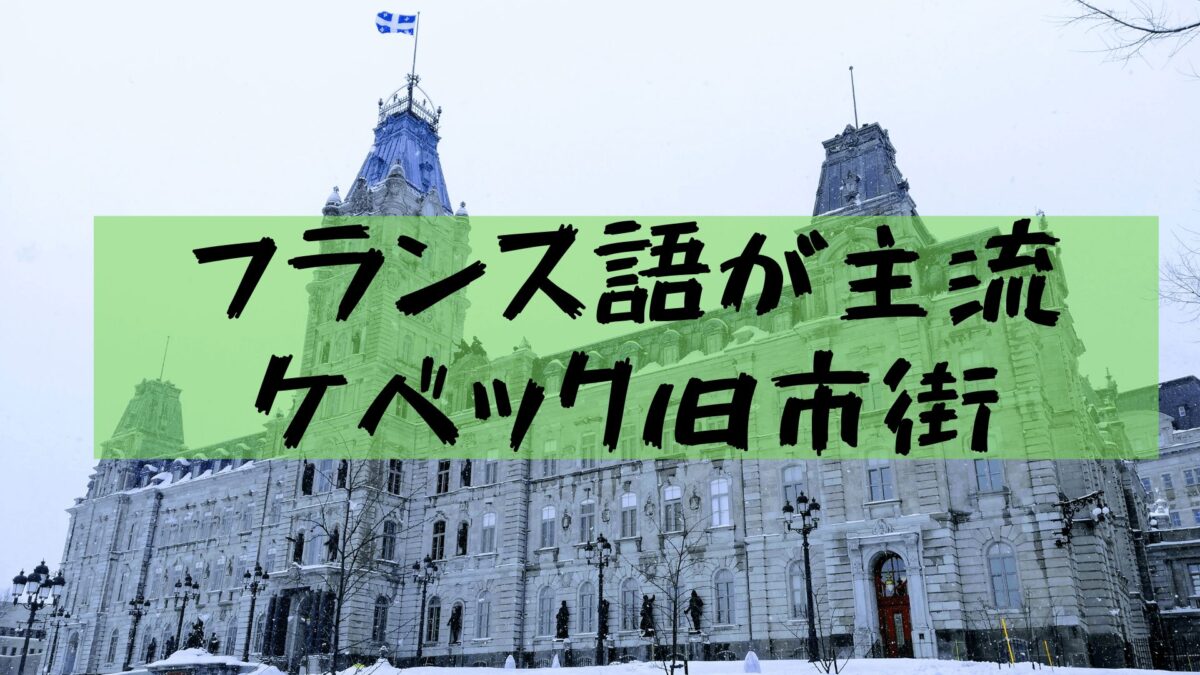 In January 2020, I re-compiled the diary of my backpack trip to North America as an article.
In the 7/8th part, I was looking forward to taking a leisurely walk in Quebec on a trip to Canada.
Quebec City, where French culture is so strong, is a reminder of your trip to Europe!
↓Click here for your belongings, schedule, route!
Day 19: Quebec New Town
More about Quebec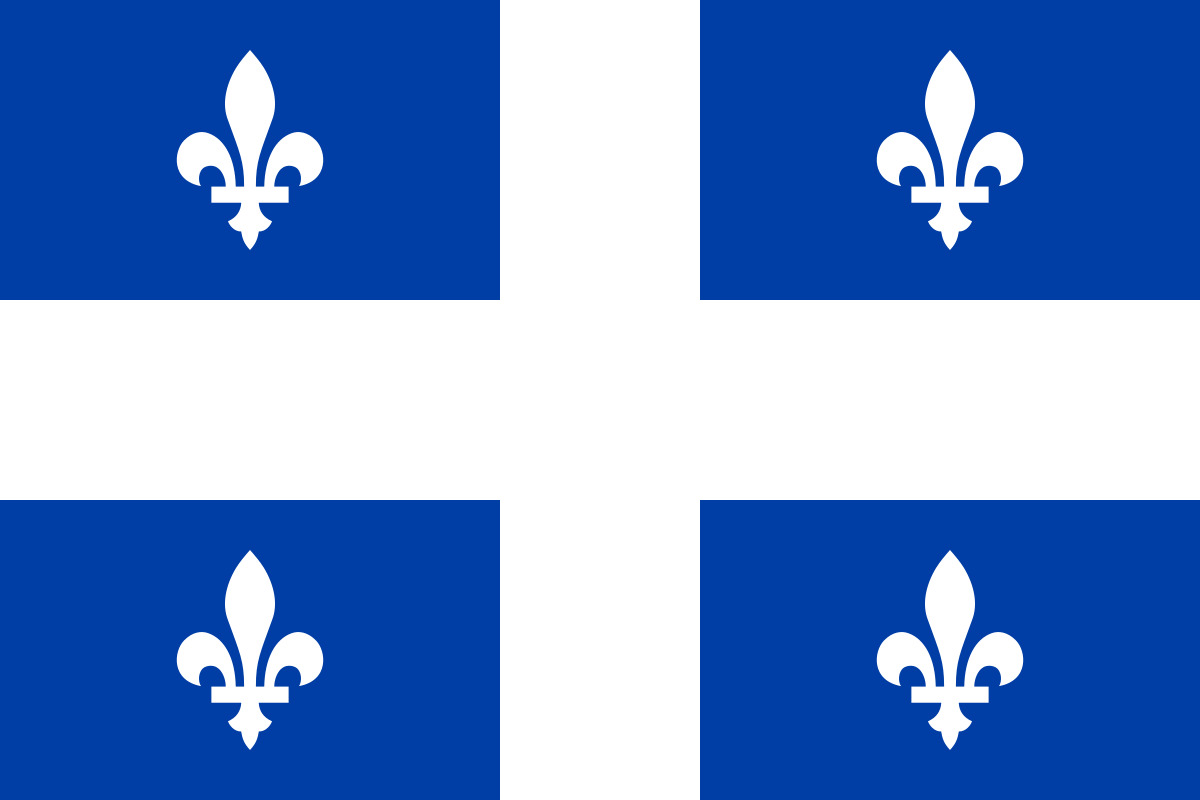 In the four corners of the cross is the coat of arms of lilies, from the Coat of Arms of the French Royal Family, Fleur de Lis.
Canada's dual rule from France and England has remained strong in the form of language and culture.
A rare province in Canada with english and French as its official languages, with only French as its official language.
We have held two referendums to seek independence from Canada, but we have narrowly rejected independence.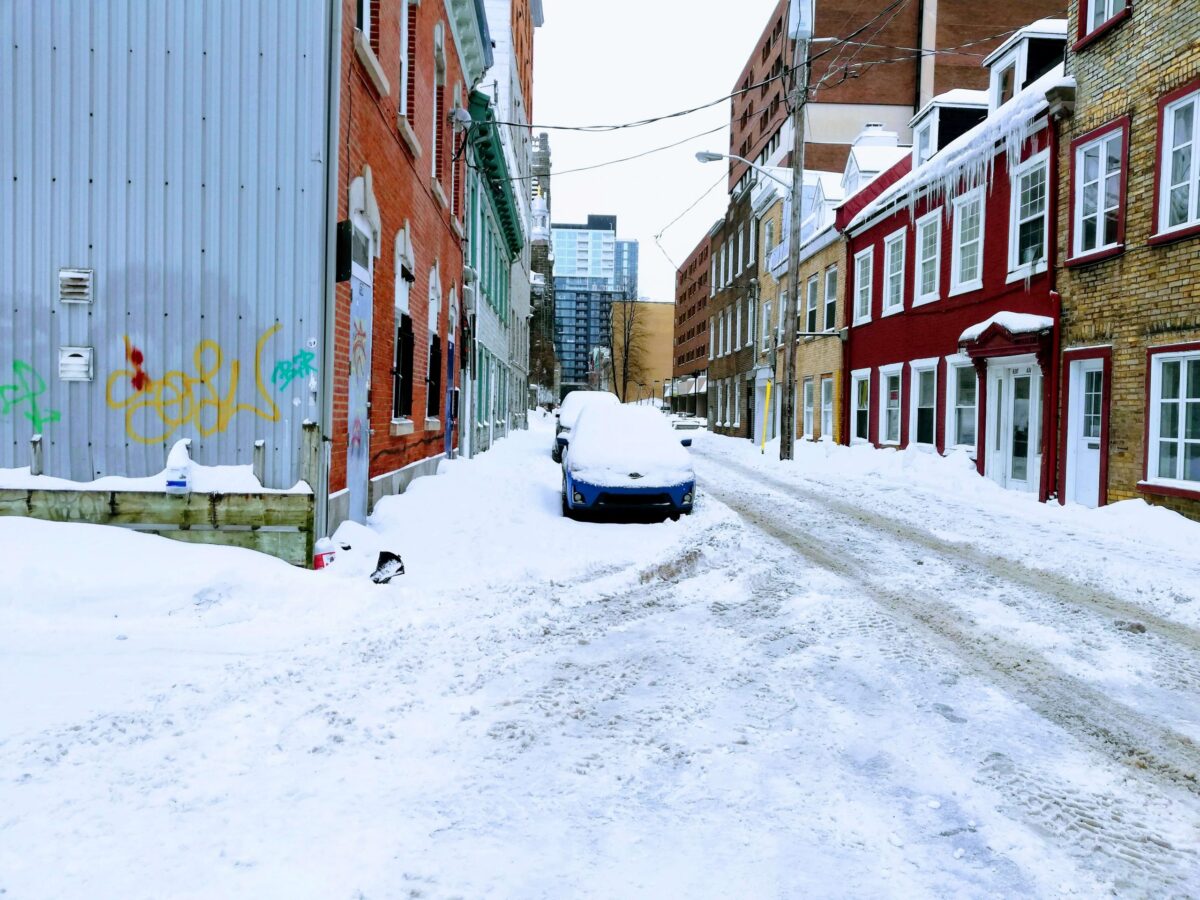 Around this time, I was a little tired of traveling because of the cold and tiredness of my trip.
There are always some things like this, but it seems that the cold resonated more with the body and spirit than I thought.
Overseas is a recommended place for walking while thinking alone.
If you register only the location of the hostel in maps.me, you will not have trouble on the way back.
It may be a privilege to travel abroad to be free to use the day without being bound by time or schedule!
No letters or sounds you know
Because it is winter, there are few people.
No matter how much you walk, there are no known scenery.
Get a glimpse of the country's daily life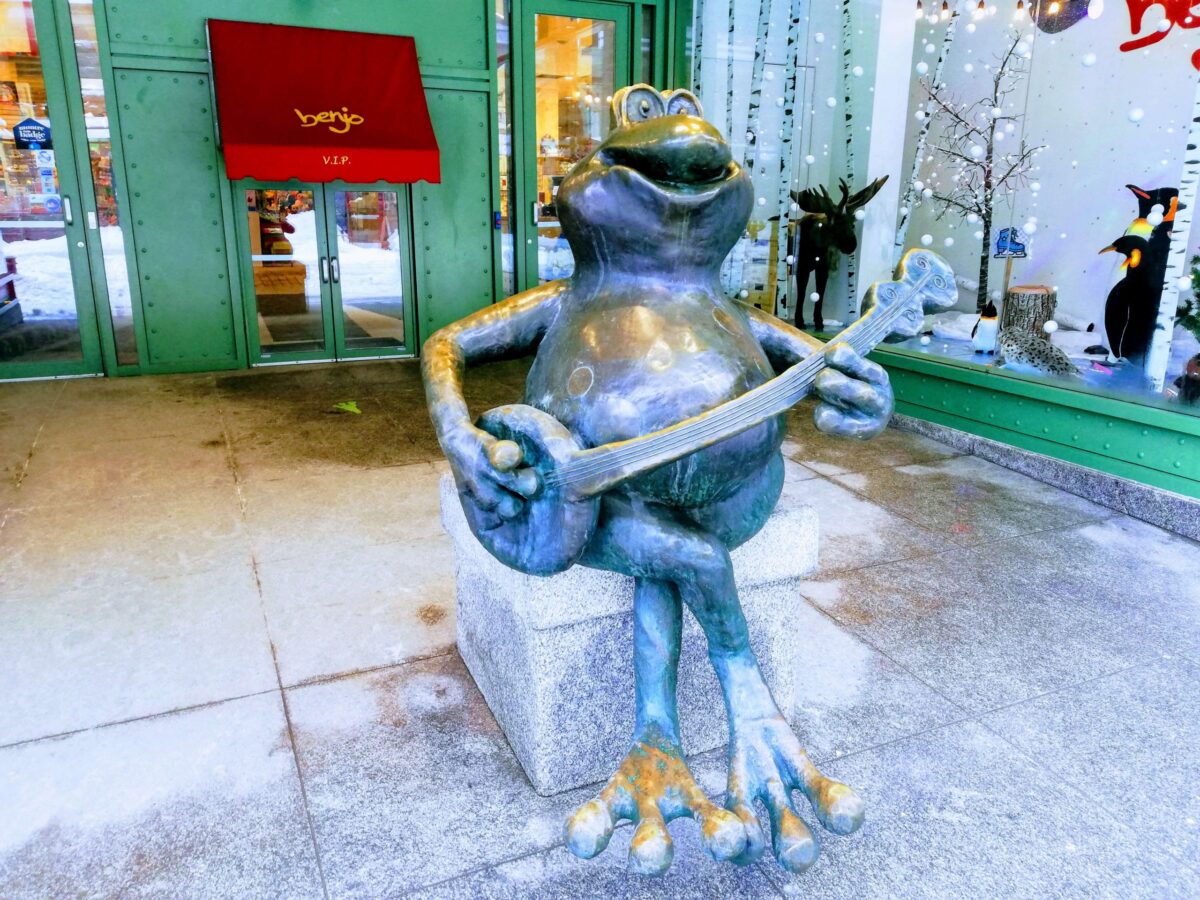 I took a picture with the bronze frog at the entrance of the toy shop.
As shown in the photo in the back, the entrance is low so that children can open the door.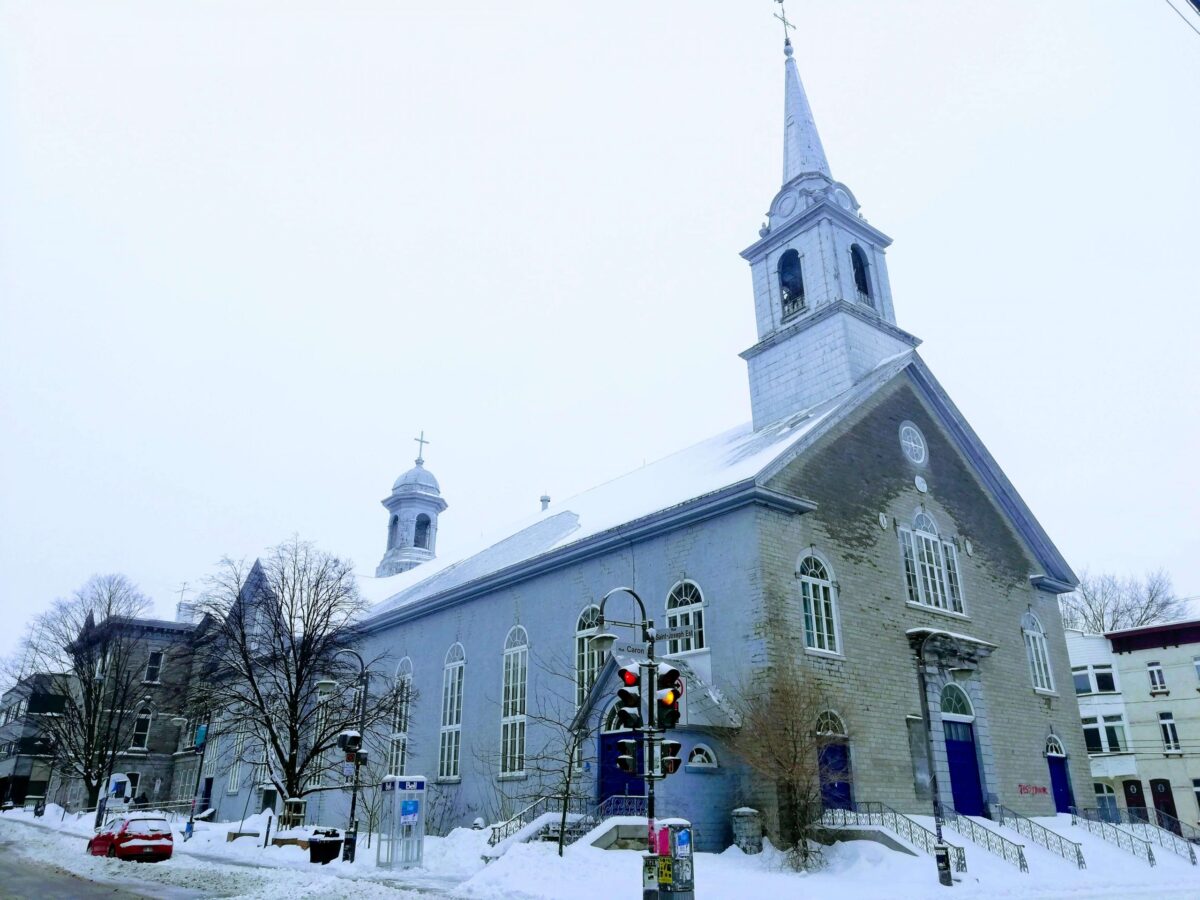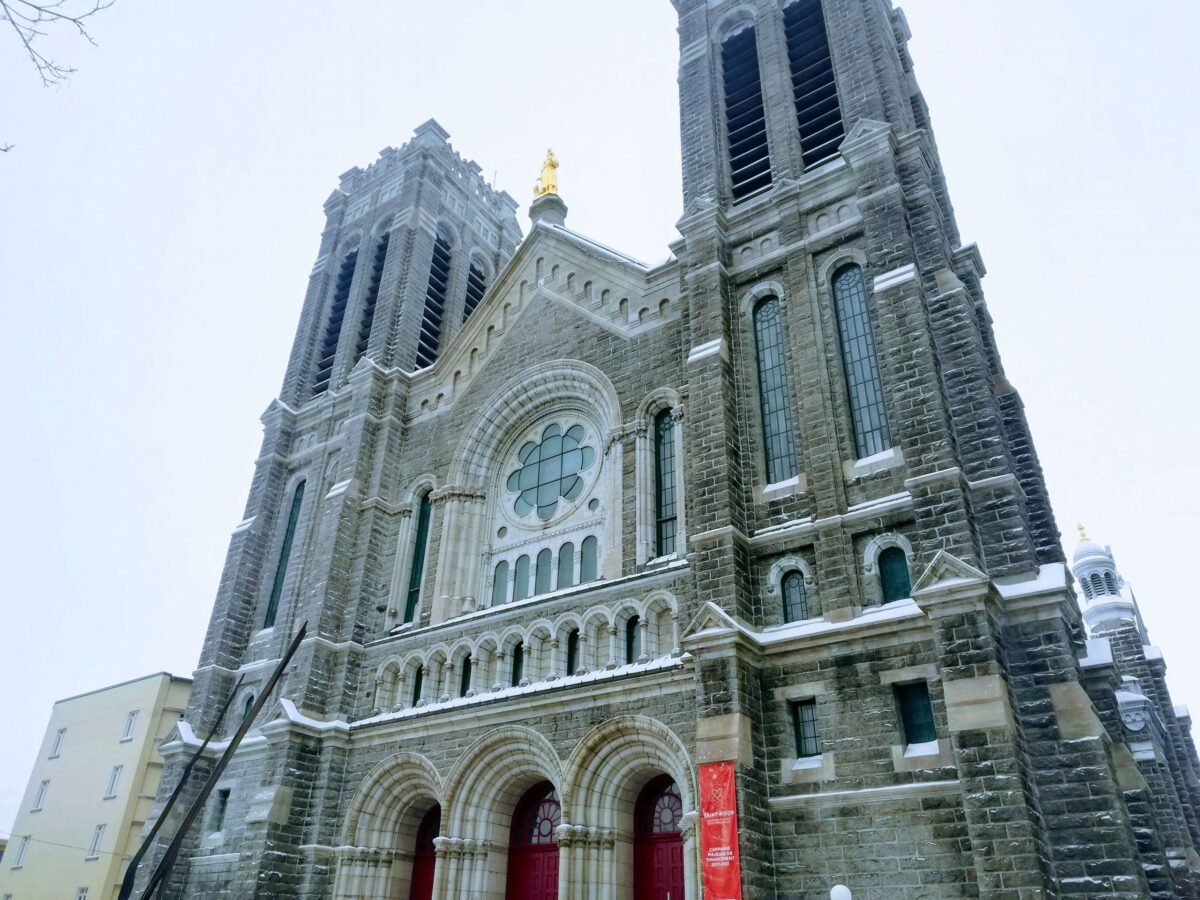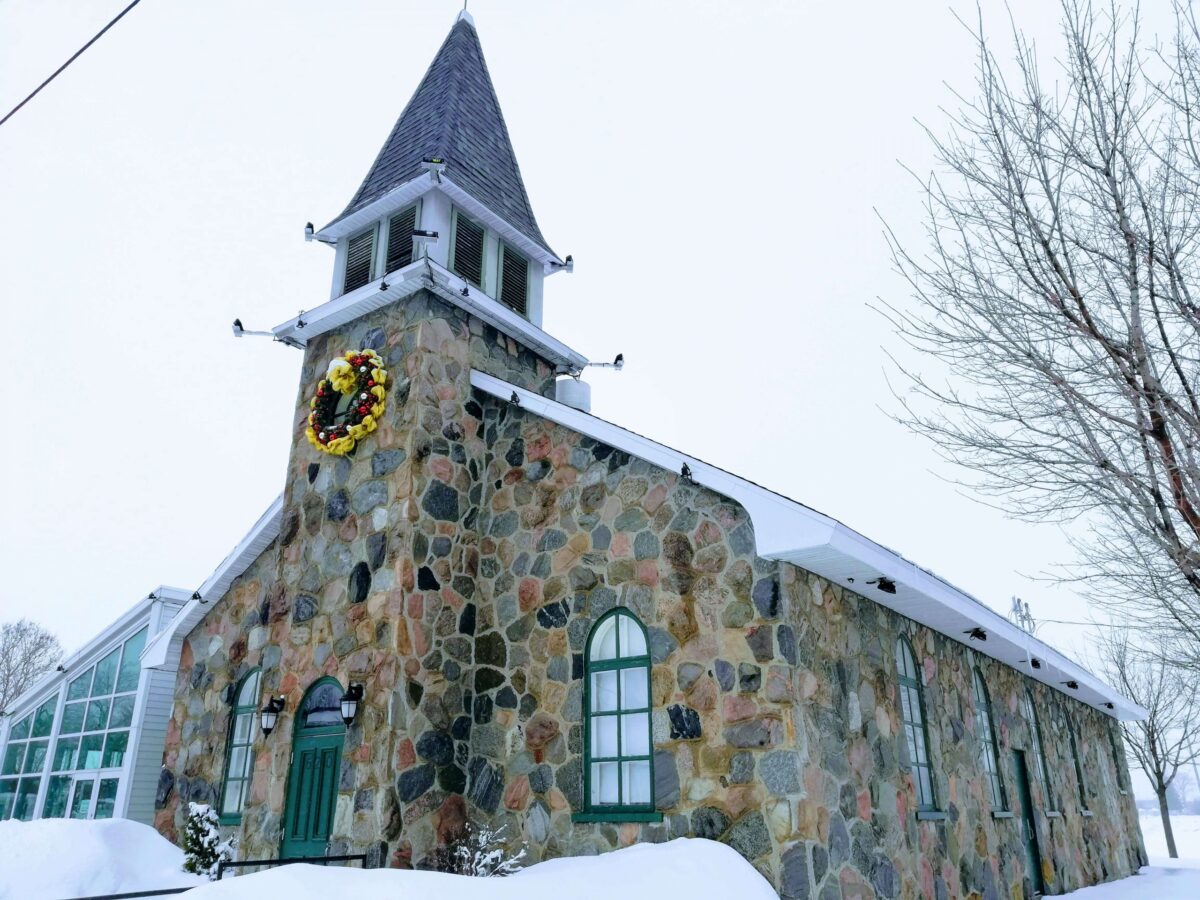 What is fun walking abroad is that there are many beautiful associations that are rare in Japan.
I'm not particularly religious, but I feel that there is some divineness in the simple architectural style.
By the way, I liked the church with its characteristic round window, and I always took a picture when I found it.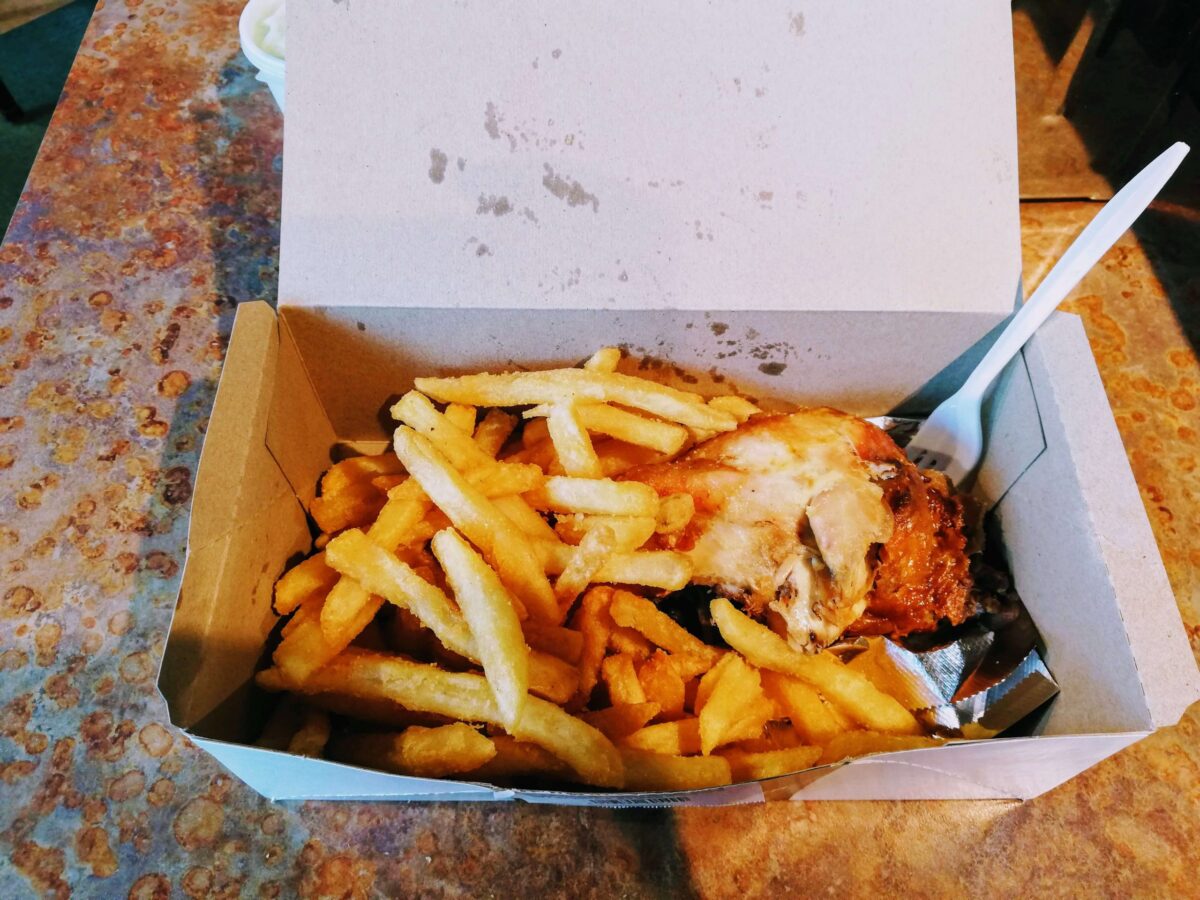 Around this time, I didn't really know what to eat…
Unlike Europe, the United States and Canada are this! I had a hard time thinking of food like that.
This is chicken and french fries that I somehow bought and ate at a supermarket where I don't understand English.
My feet were dying because of snow staining on my shoes, so I was allowed to warm up while eating …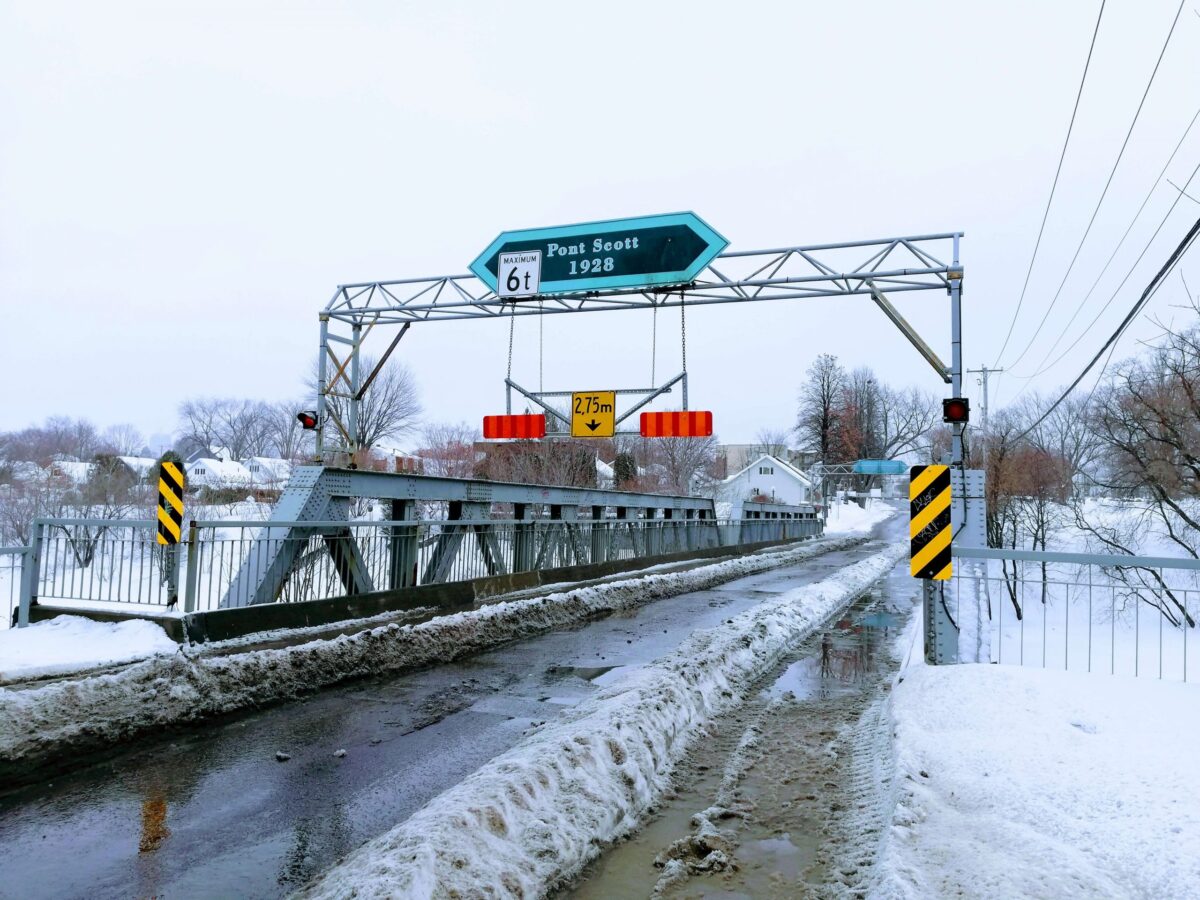 It is a strange bridge, but it is because you are not used to seeing it somehow.
I don't write, so I've compiled a hard French word to remember in Quebec.
Hello: Bonjour
Thank you: Merci
Goodbye: Au revoir (offvoir)
Excuses: Excusez-moi
Yes: Oui (We)
No: Non (non)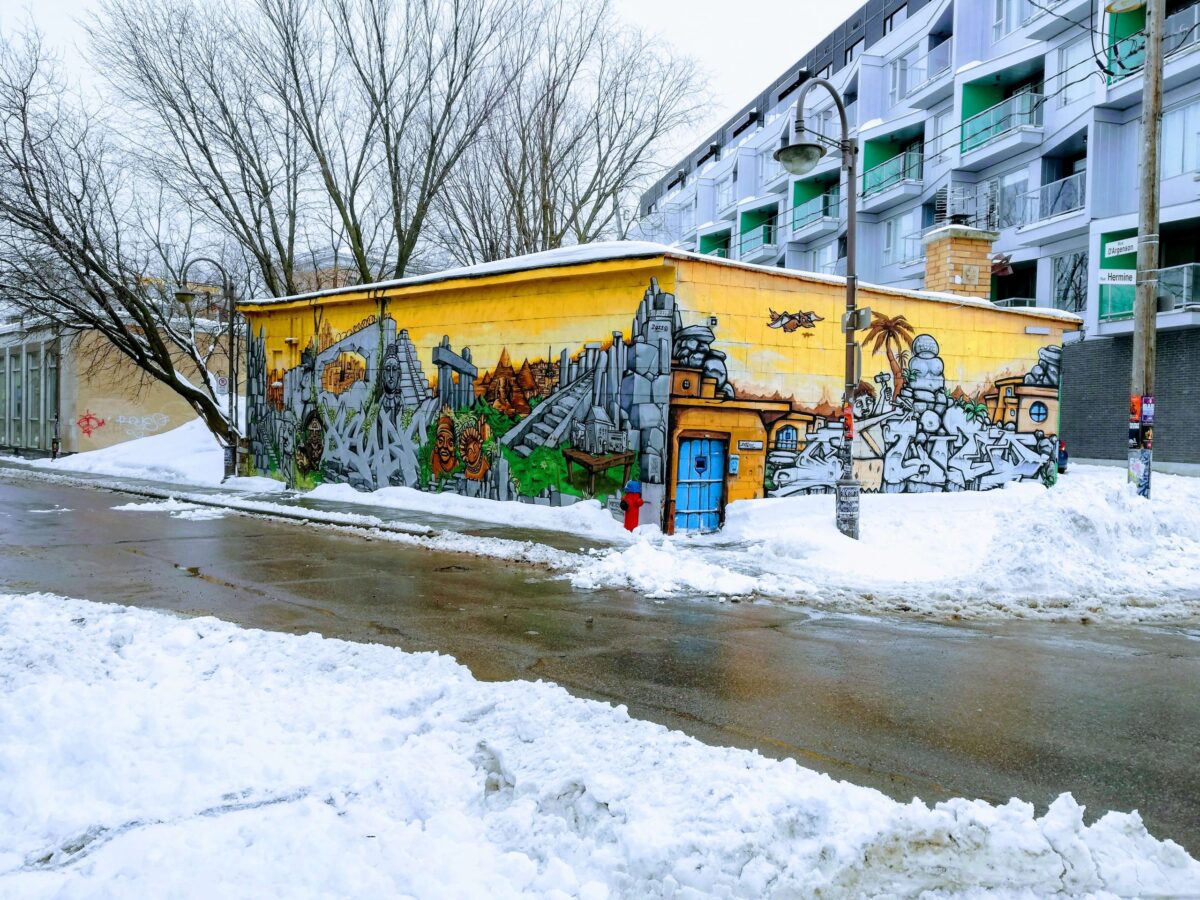 Beautiful graffiti. This kind of thing may be encouraged more.
My shoes are completely submerged, so I went back to the hostel early and took a warm shower.
This time I walked the exact opposite of the walled area, which is famous as a tourist destination.
It is also good to have a trip that is once in no way.
Day 20: Old Quebec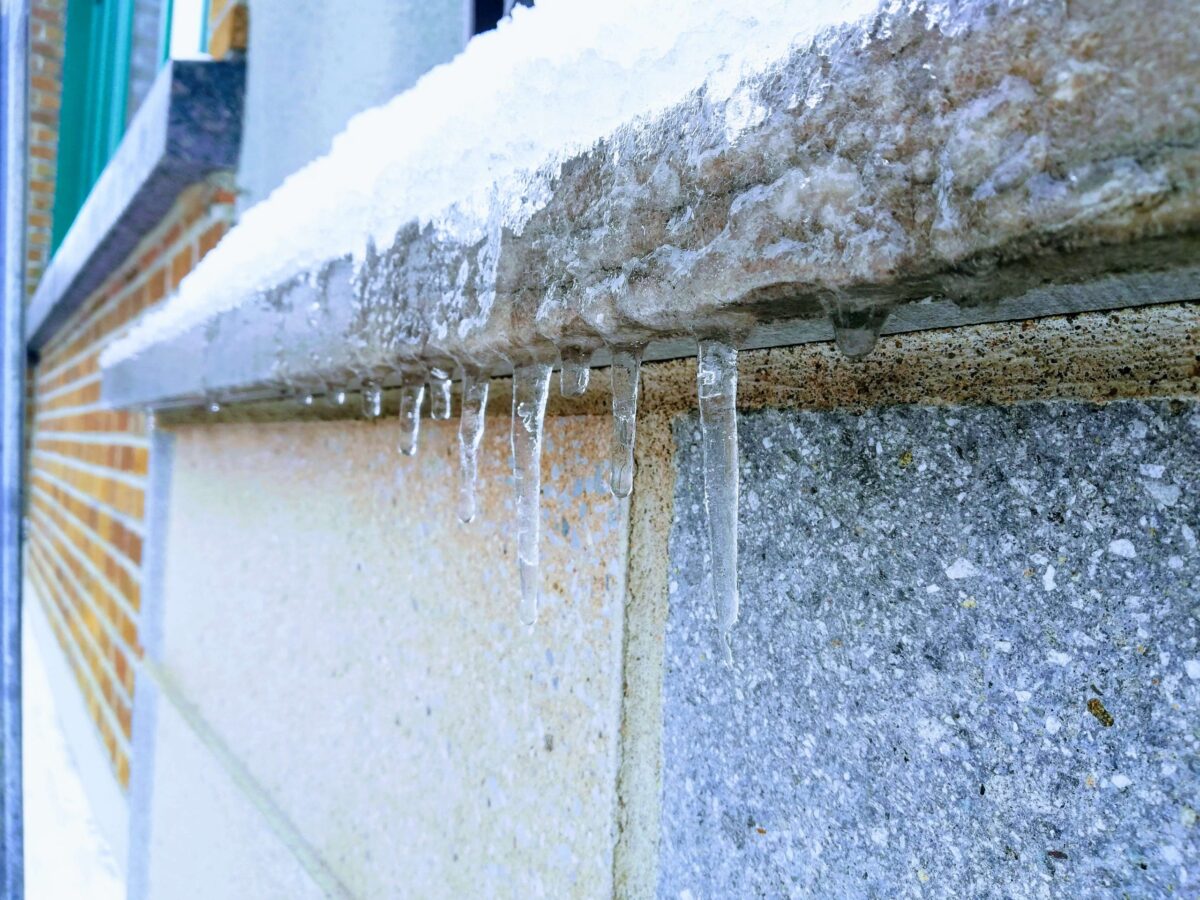 I went to Quebec Old Town with a strong French color that I was looking forward to on this day!
Quebec was occupied by two countries, France and The United Kingdom, and this is a French-speaking country.
The momentum for independence has also increased due to the size of influence, and independence has been prevented painfully in the referendum.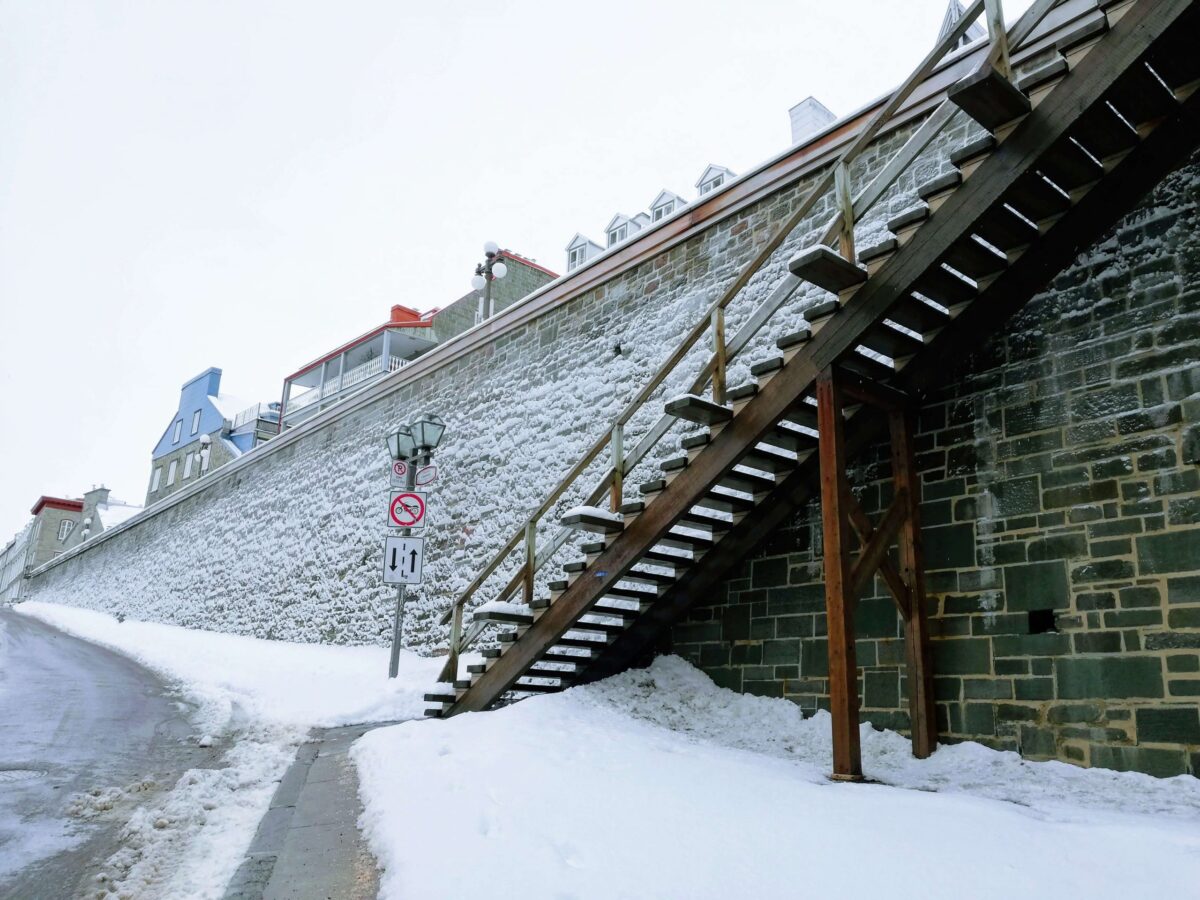 The historic centre of Old Quebec is Canada's ninth world heritage site.

Located in Quebec City, the capital of Quebec, this old town area is known as the only castle city in North America and has a long history.

It was initially registered as the Historic District of Quebec, but was renamed its current name in 2006.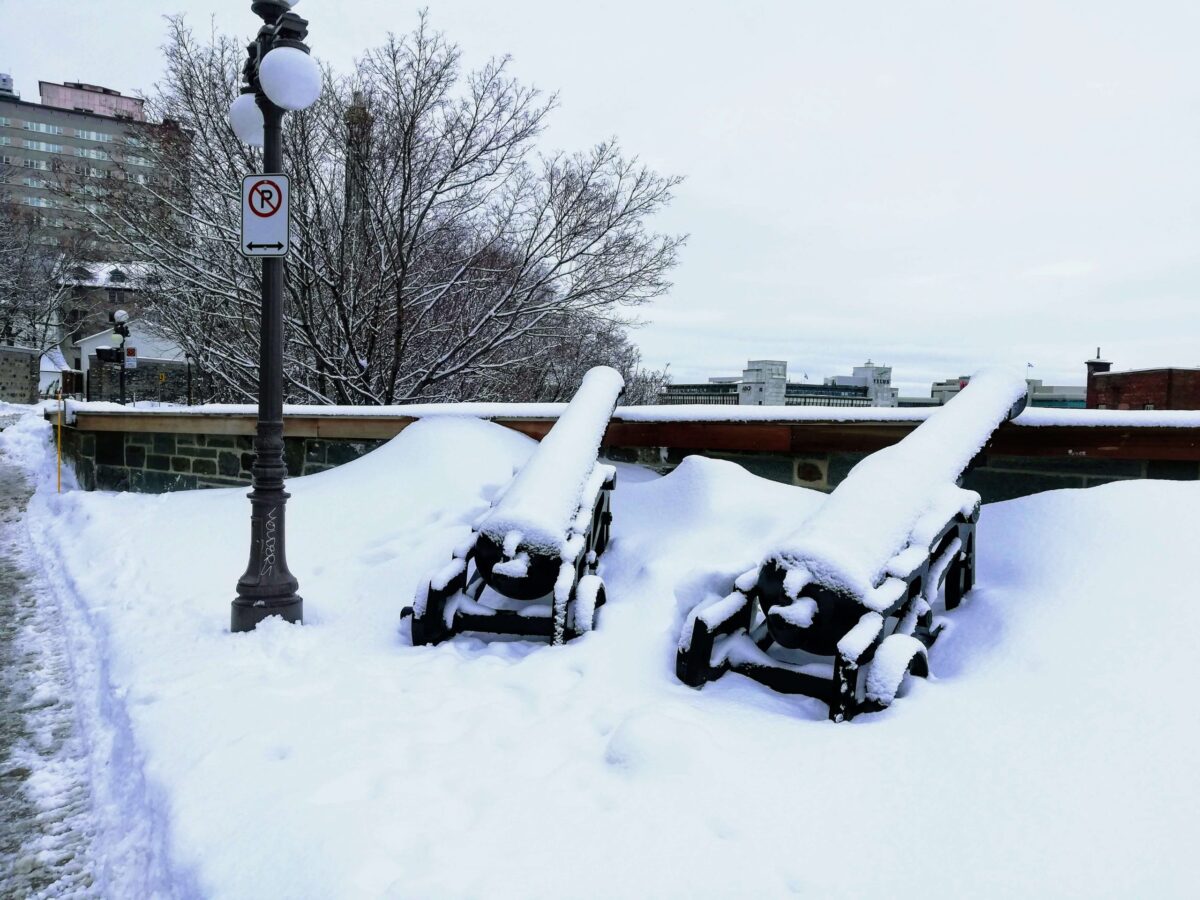 The battery had been left in the middle of the city wall!
It's really fake… (The paint was not peeled off)
But I really like this kind of thing.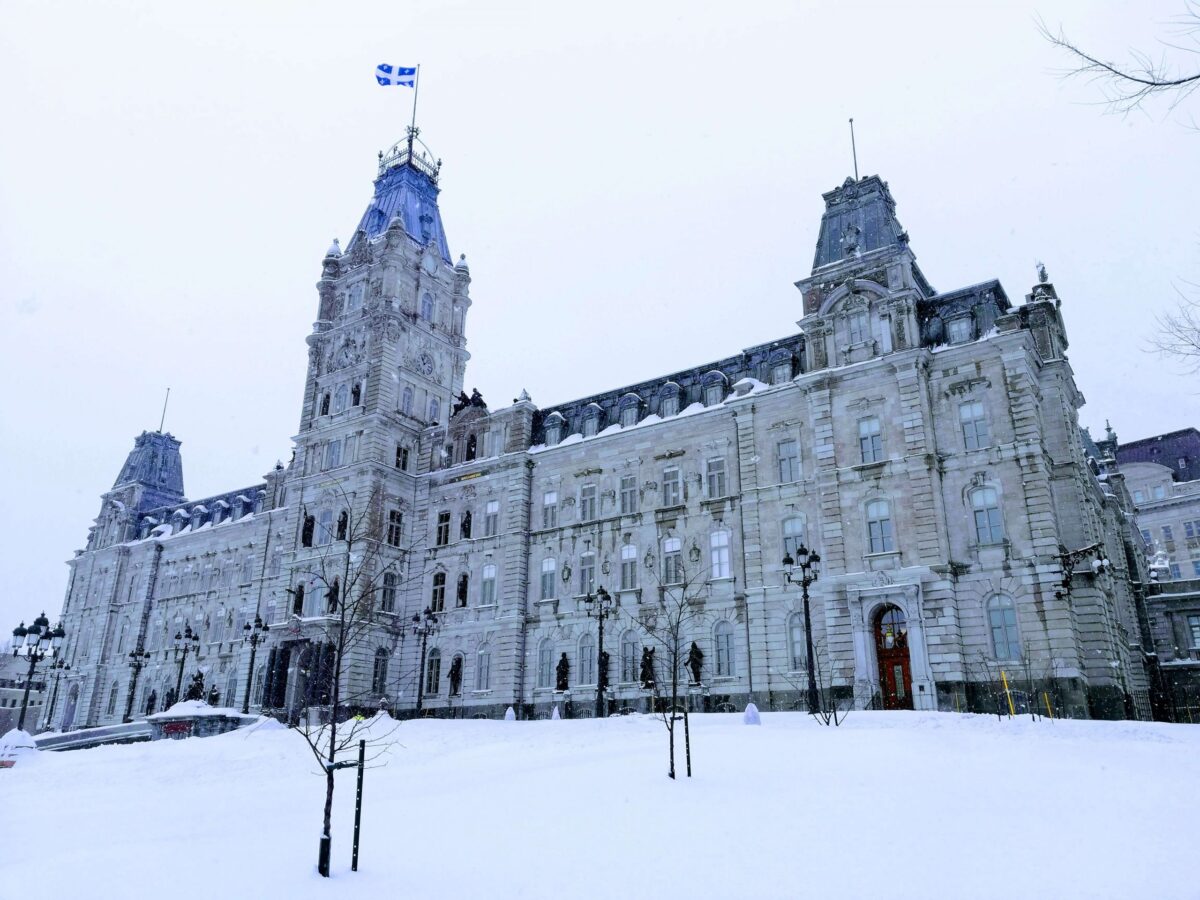 There are a lot of statues in front of the Quebec Capitol and it's very beautiful!
You can't visit the assembly hall unless you're on a tour, but you can see the library and more.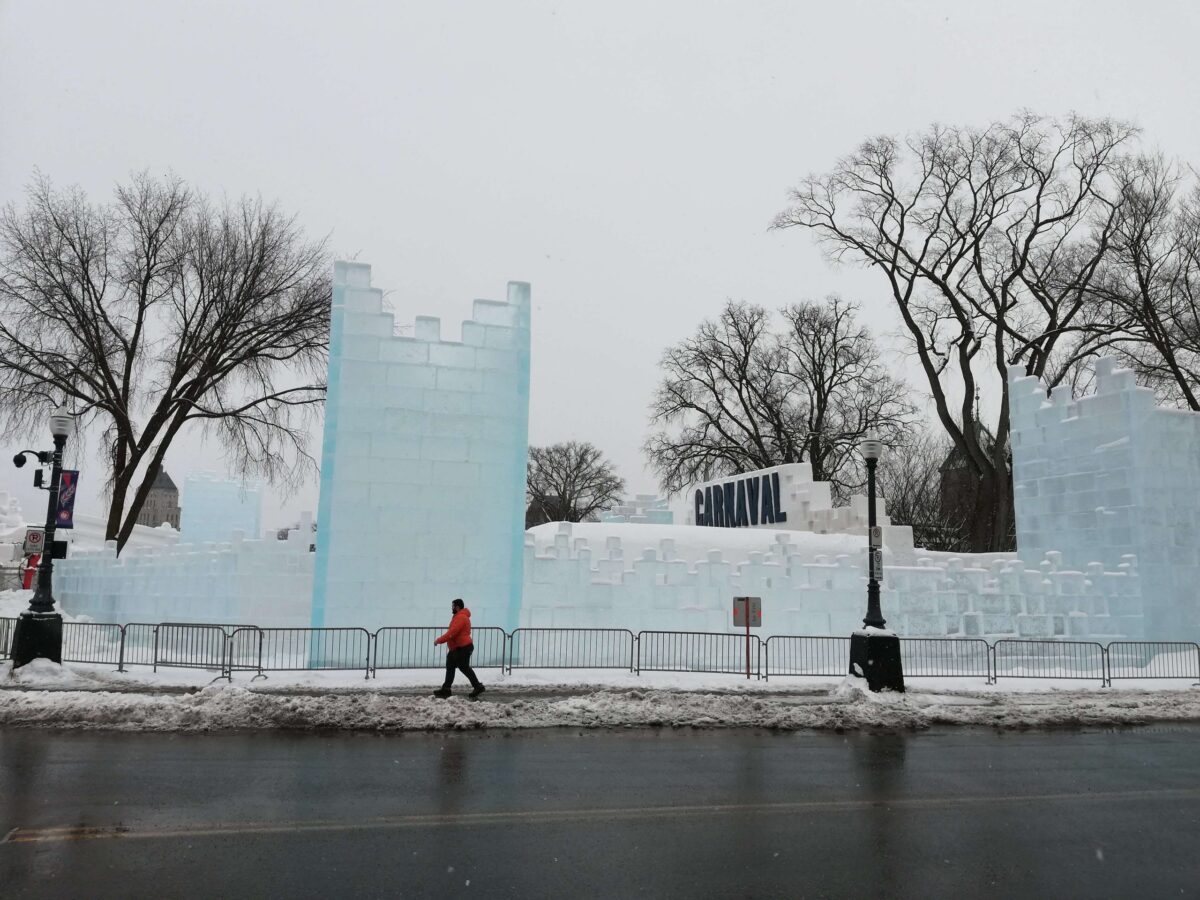 In front of the Capitol, an ice castle for the Quebec Snow Festival was under construction!
Old Quebec has many city wall entrances, each accompanied by a tower like the photo.
The ramparts are low or not low depending on the location, so you go outside without realizing that you are walking.
It is a more gentle walled city than the Nerthringen in Germany that I visited last time!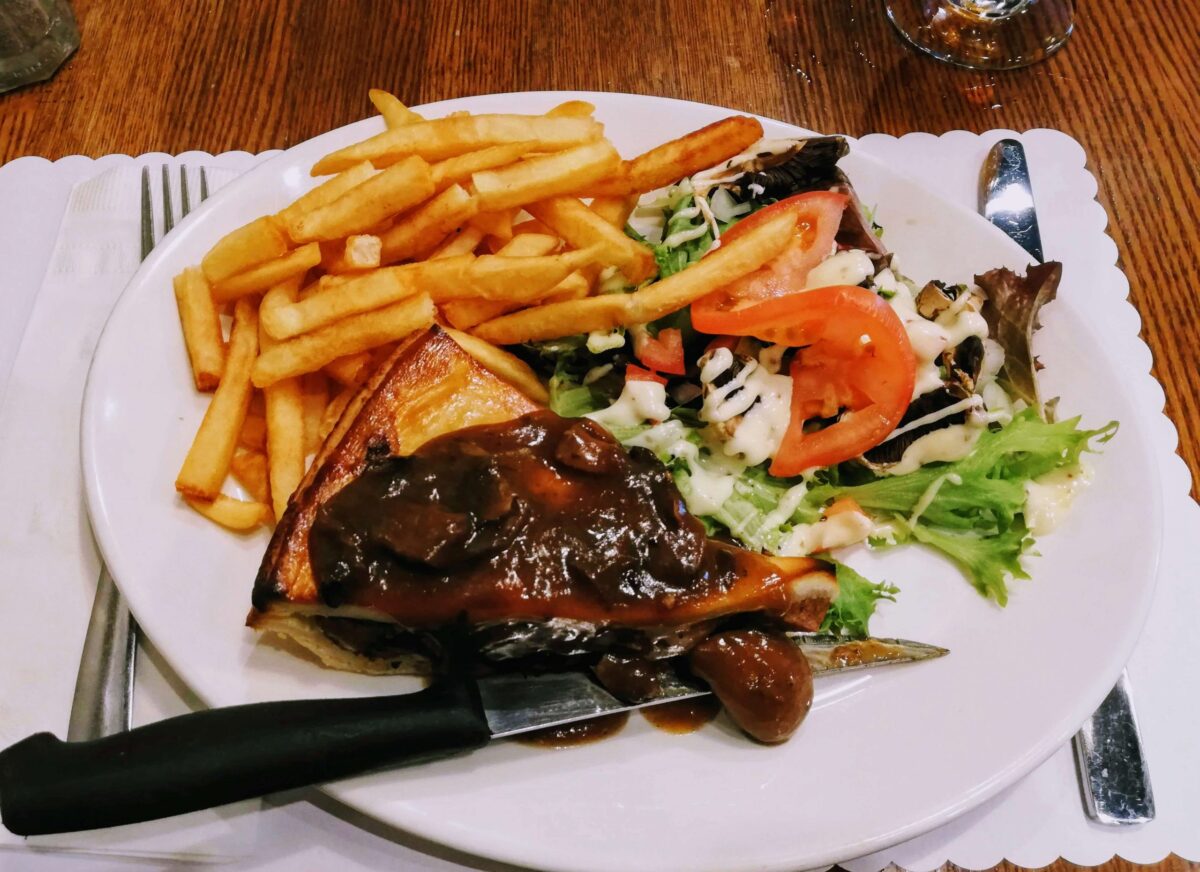 I had trouble with lunch every time because it was difficult to understand English, but I found Quebec food!
A set of soups with grains, meat pies, maple tart and after-dinner coffee is C$28.
We had the local beer chosen by the clerk and had lunch for this day!
It is easy to understand and appreciated if you write "Quebec food set" etc. on the menu …!
Château Frontenac is a five-star luxury hotel towering over Old Quebec.
It is a hotel that has made the hotel like Disneyland about three times larger.
From the front of the hotel, you can see the St. Lawrence River flowing forward.
Old Quebec is on a hill, so if you go to the edge of the city walls, the view is very good.
We took a picture with a panorama, so please enlarge it!

I buy French bread etc. at the supermarket "METRO" in Canada and have dinner.
This time we took a hostel called Auberge Maeva, which was renovated from an old apartment building.
Auberge means "country-style inn".
There are many people who can only speak French, but I was able to talk to Filipinos.
It's amazing that the hostel manager knew quite a bit of the word because she was Japanese.
There are places that are not yet fully turned around, so I will go to the old town tomorrow!
Day 21: Old Quebec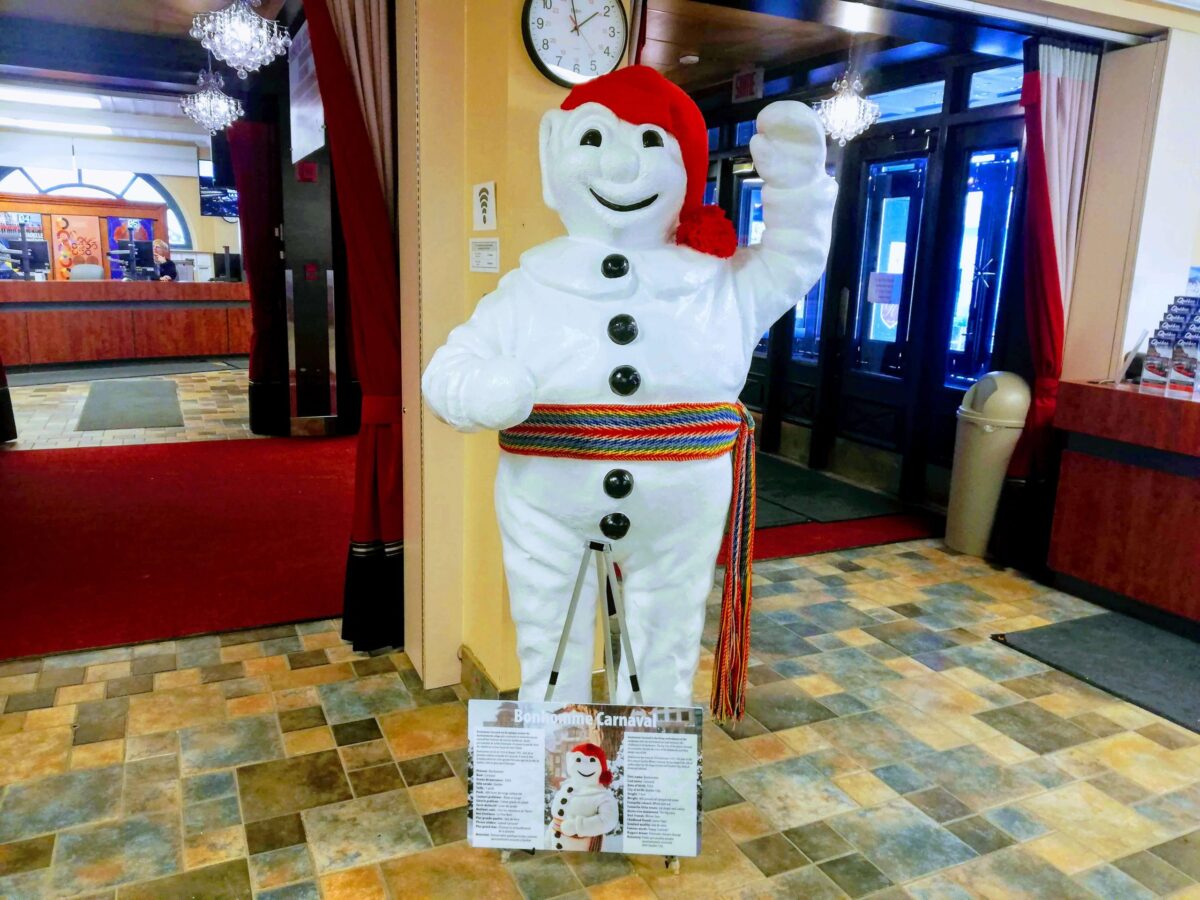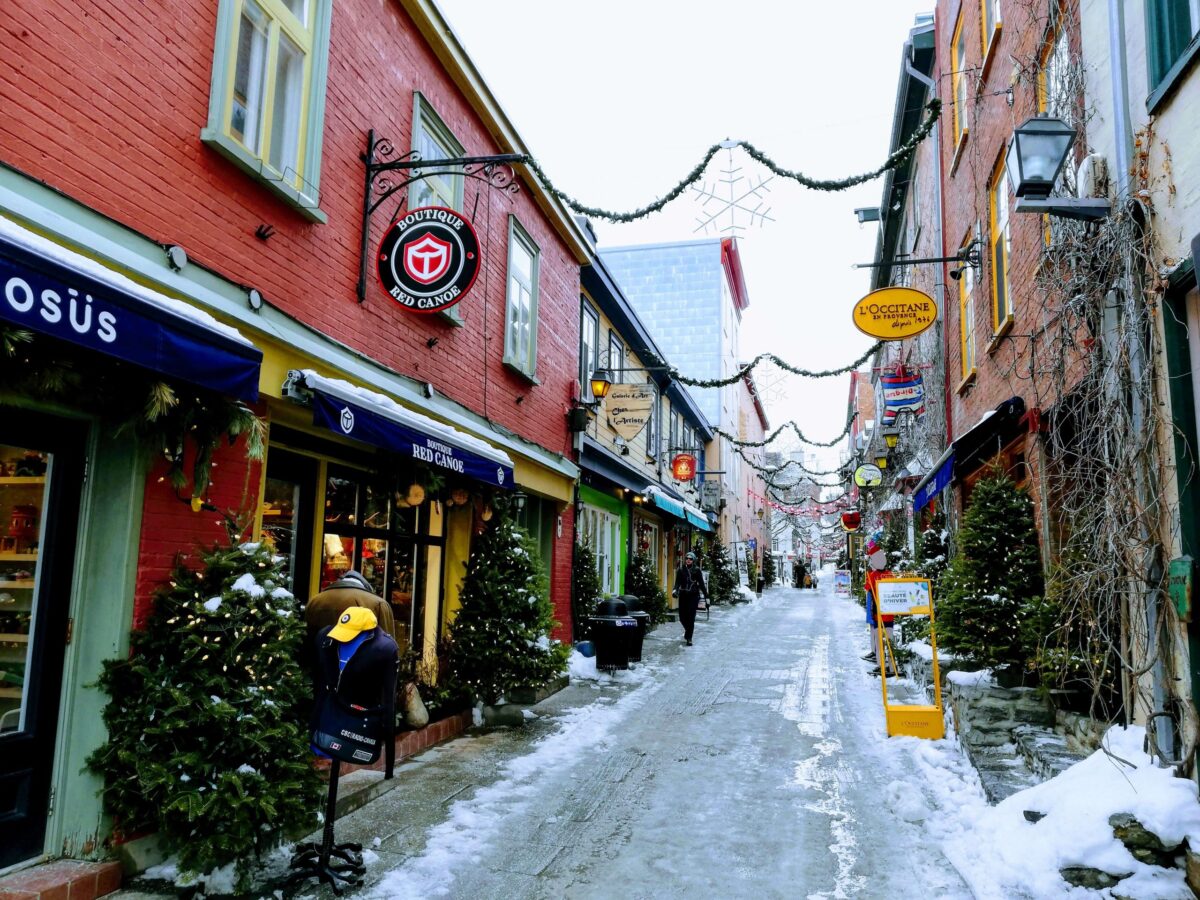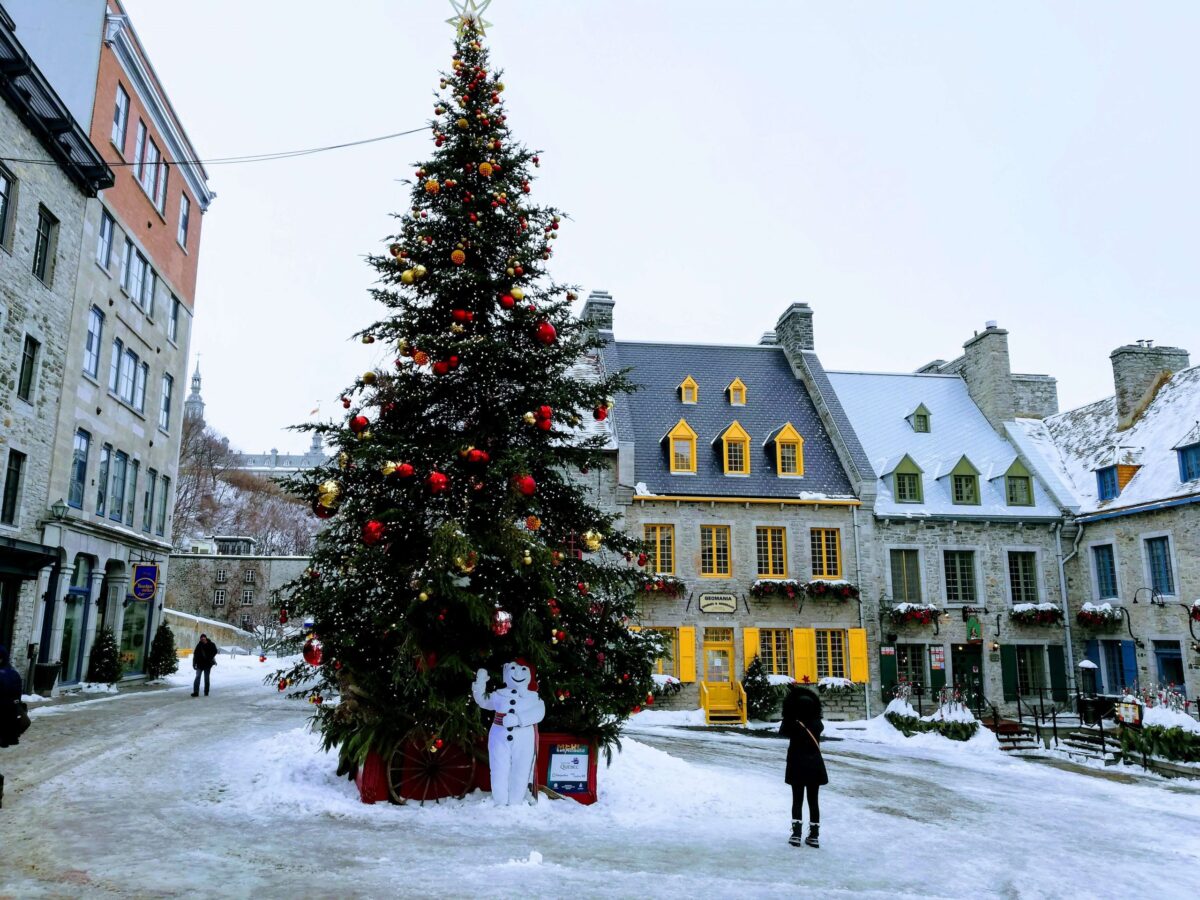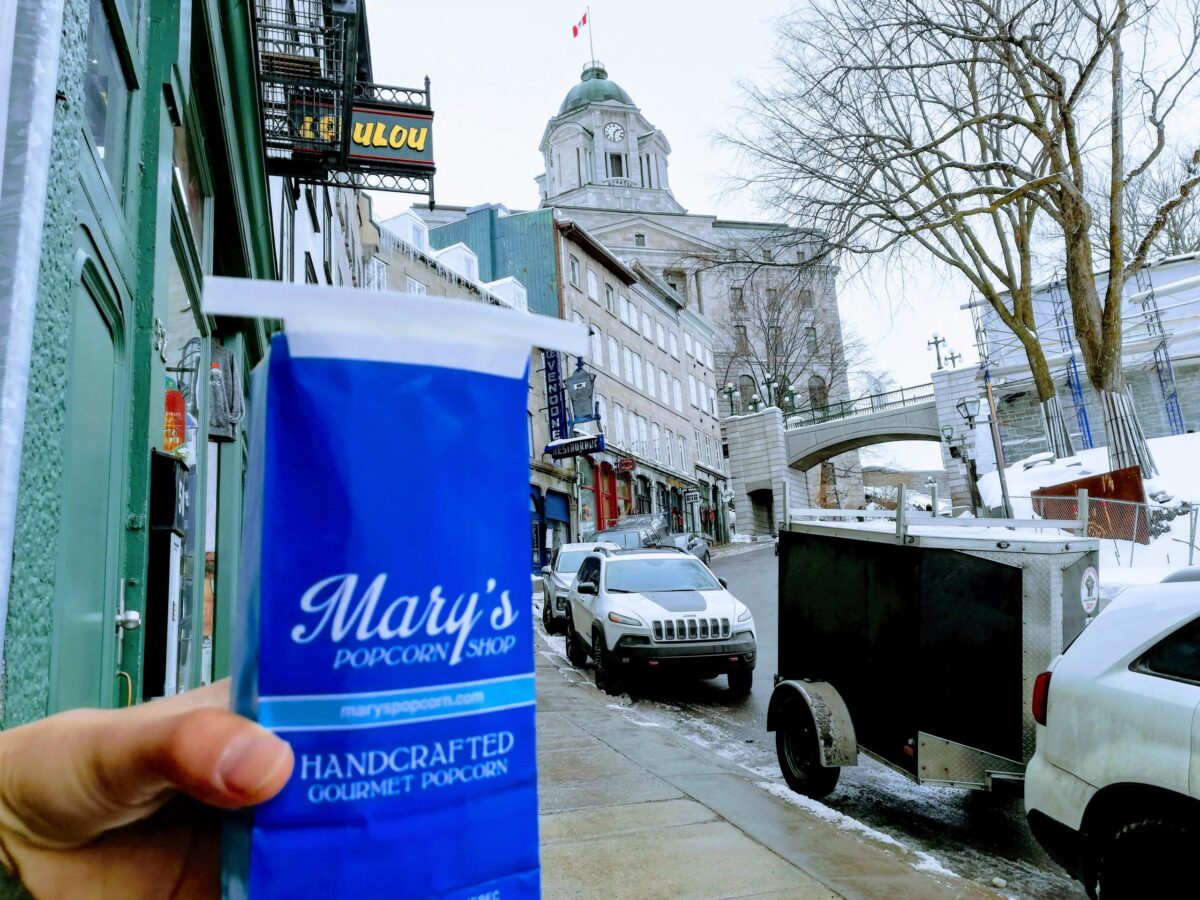 On the 21st day of our trip to the U.S., I continued to go to Old Quebec!
This time I went to Lower Town outside the wall!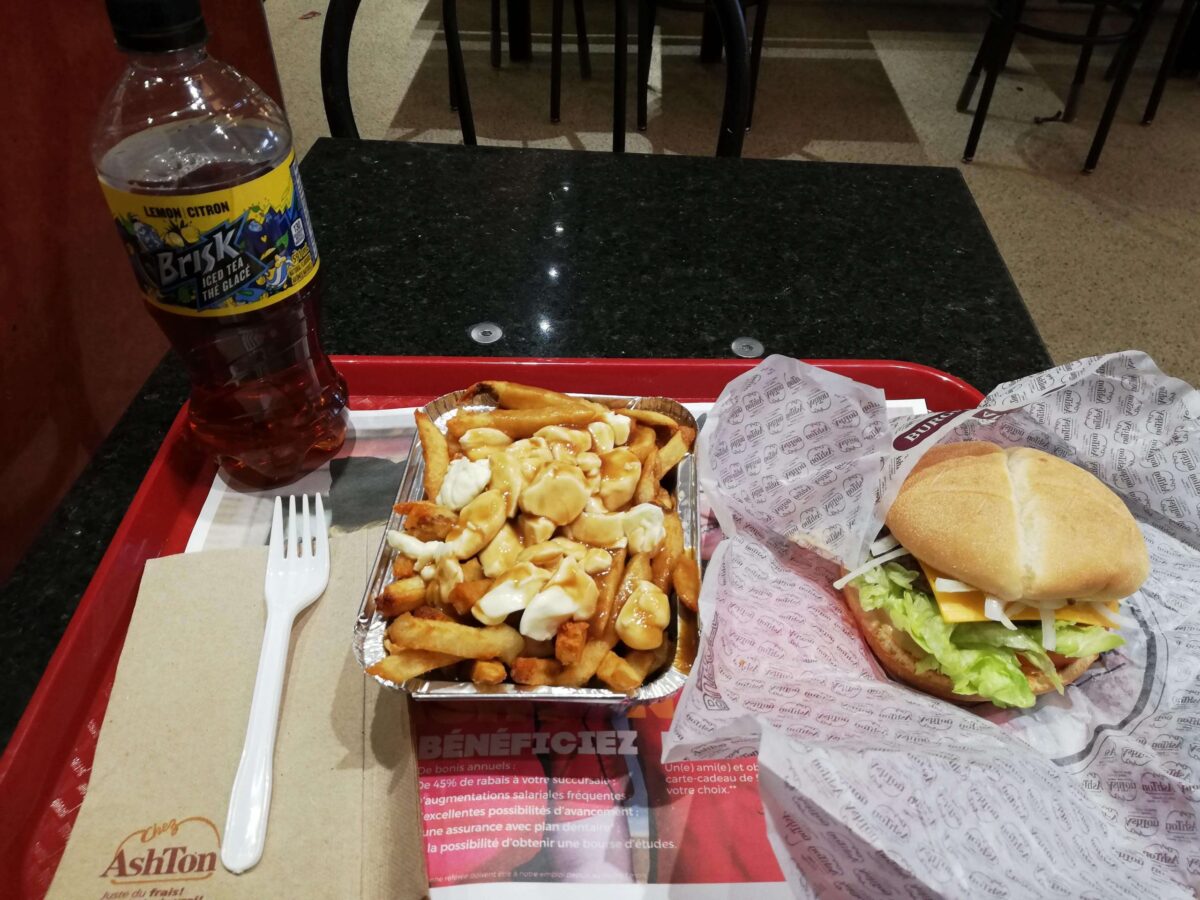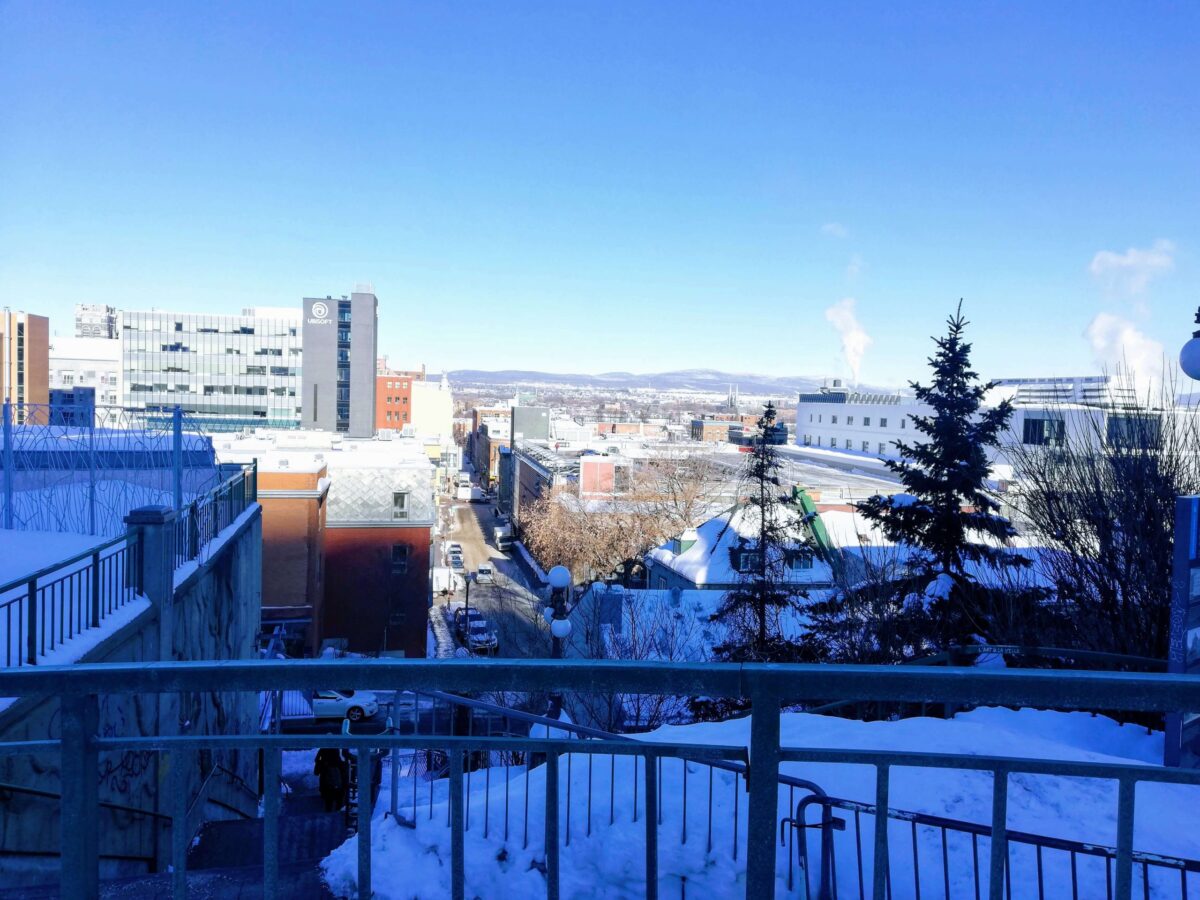 Day 22: To Montreal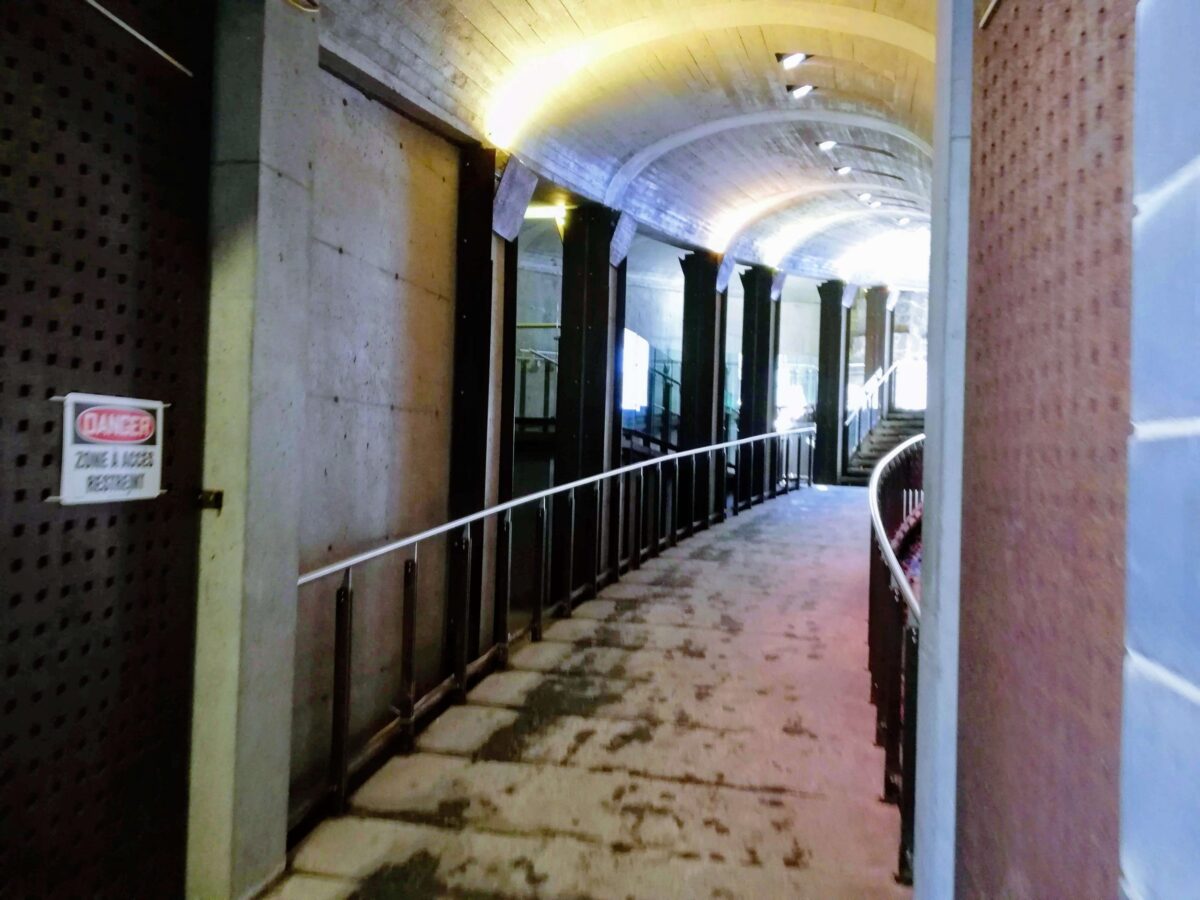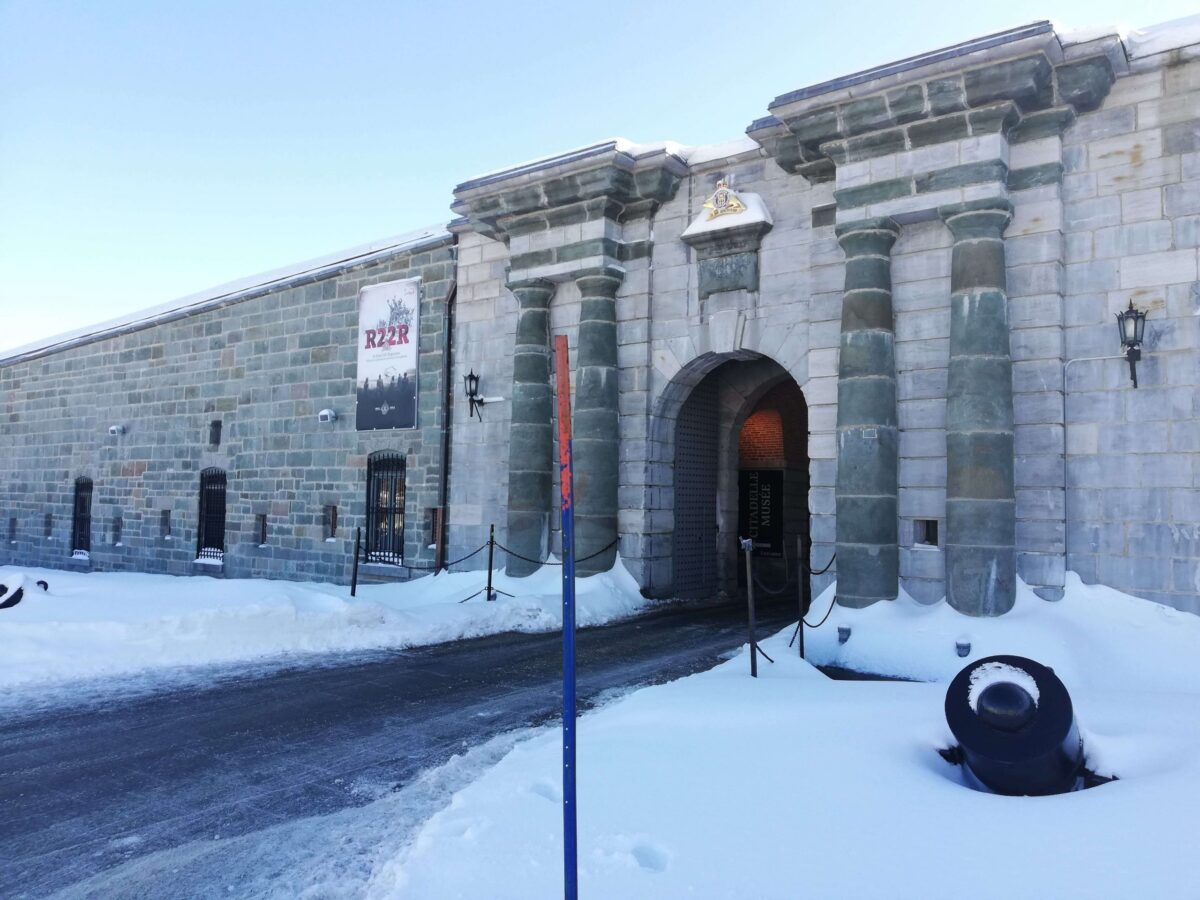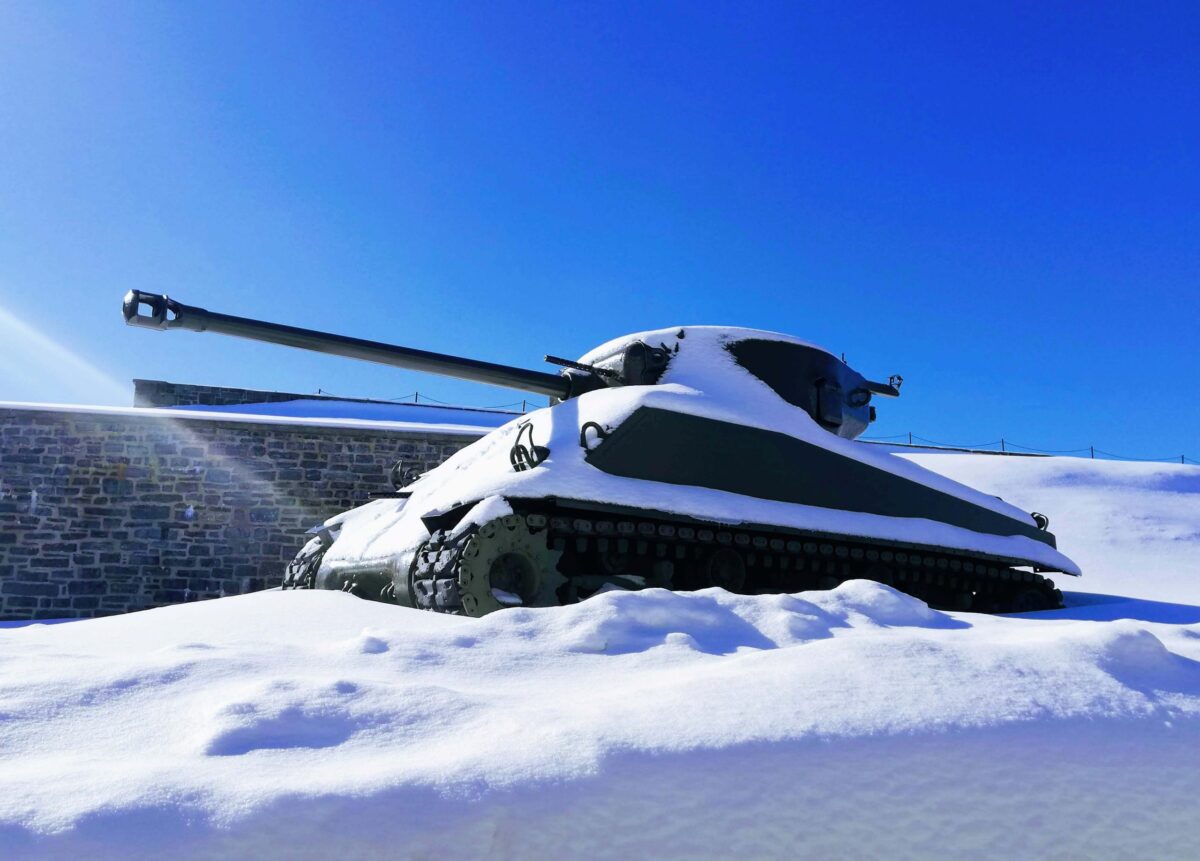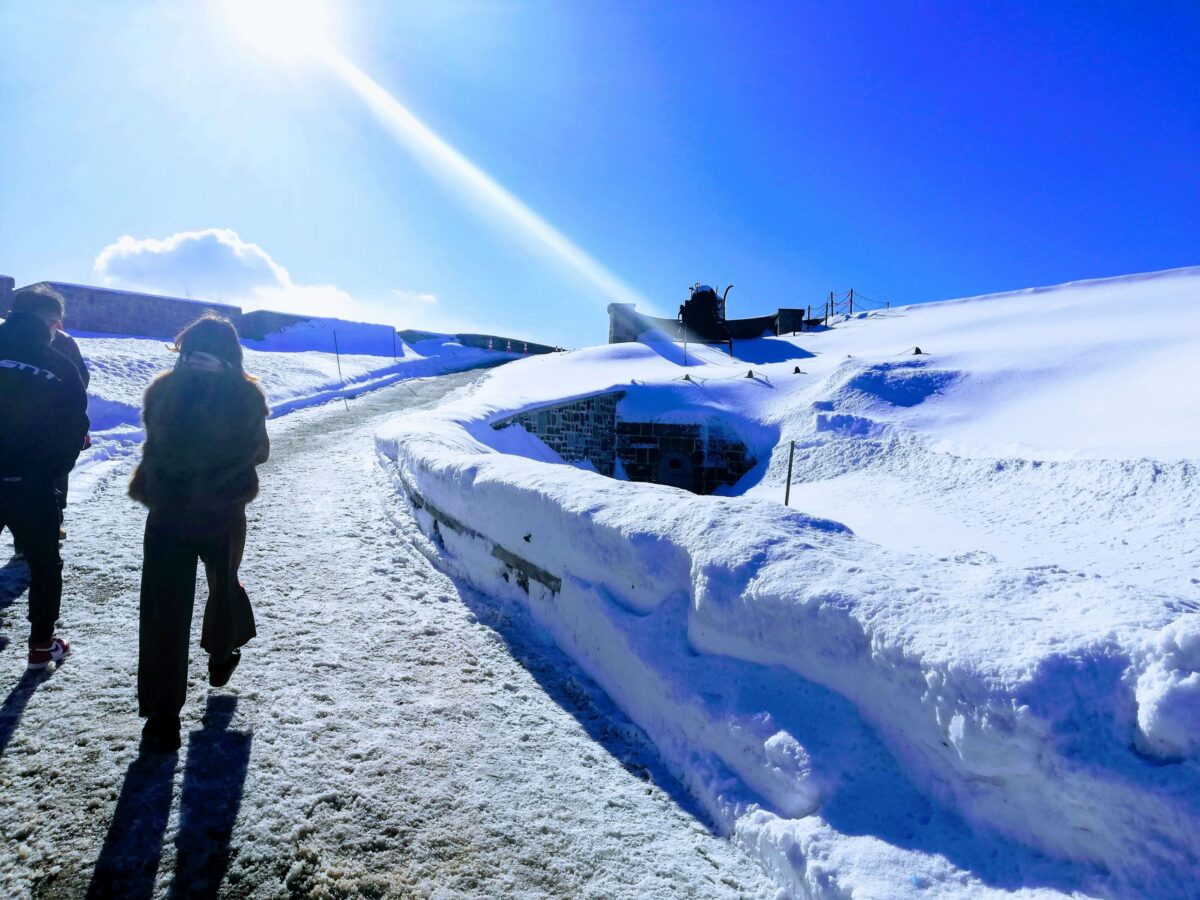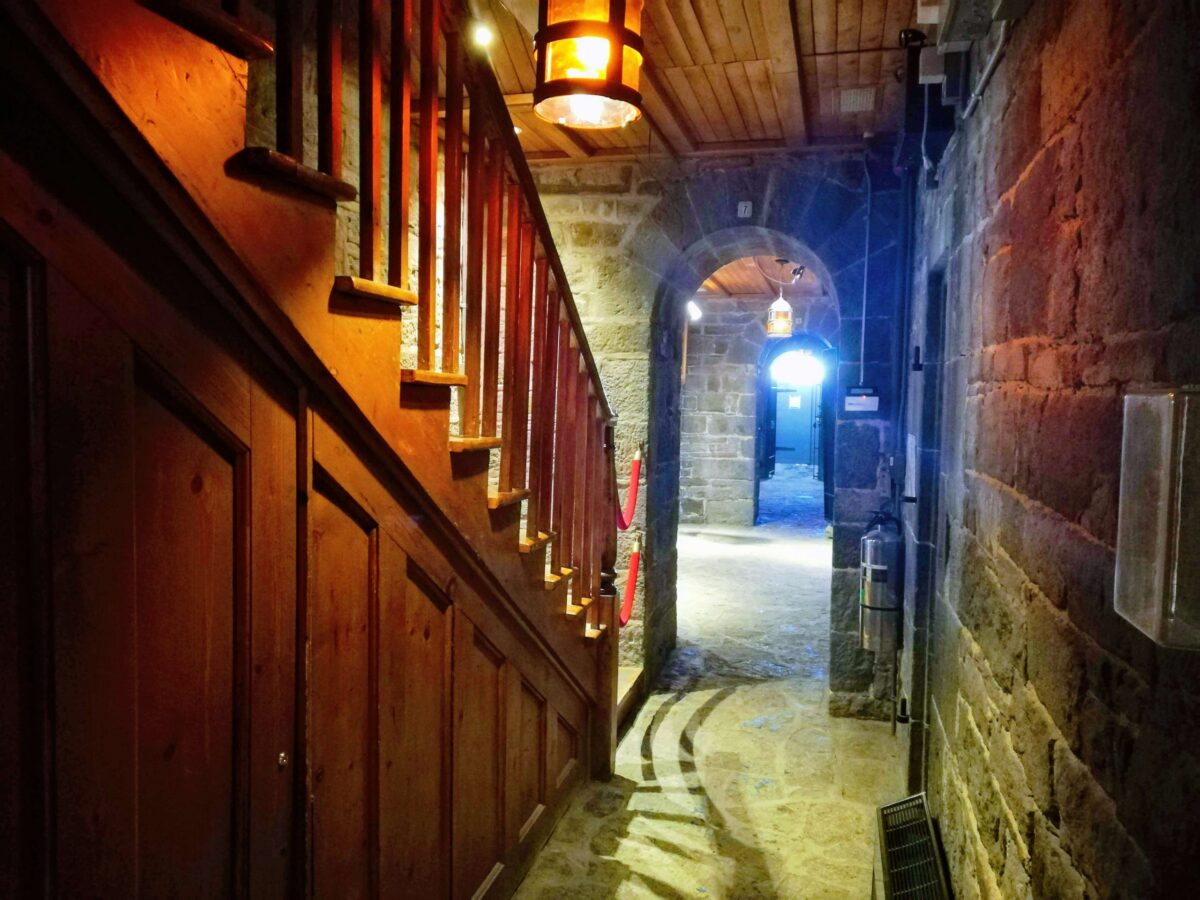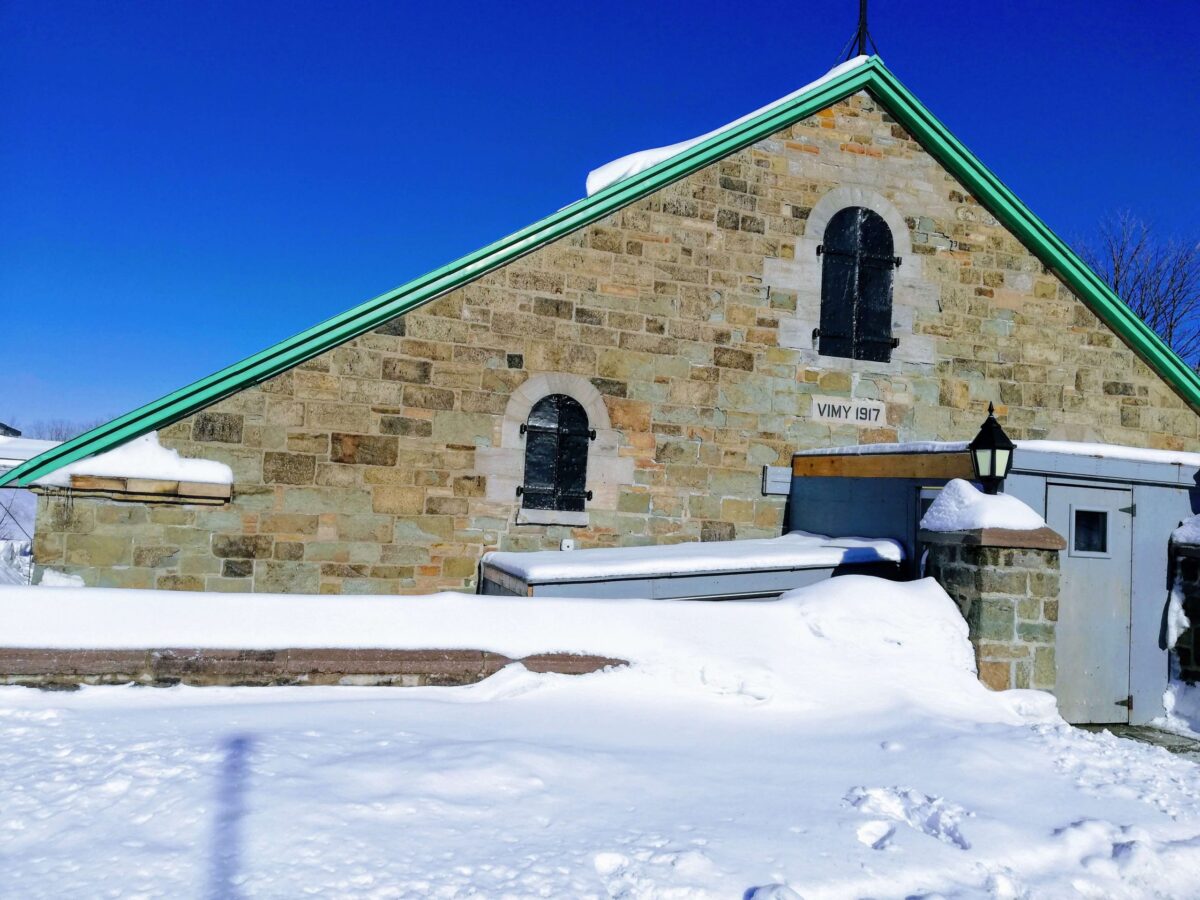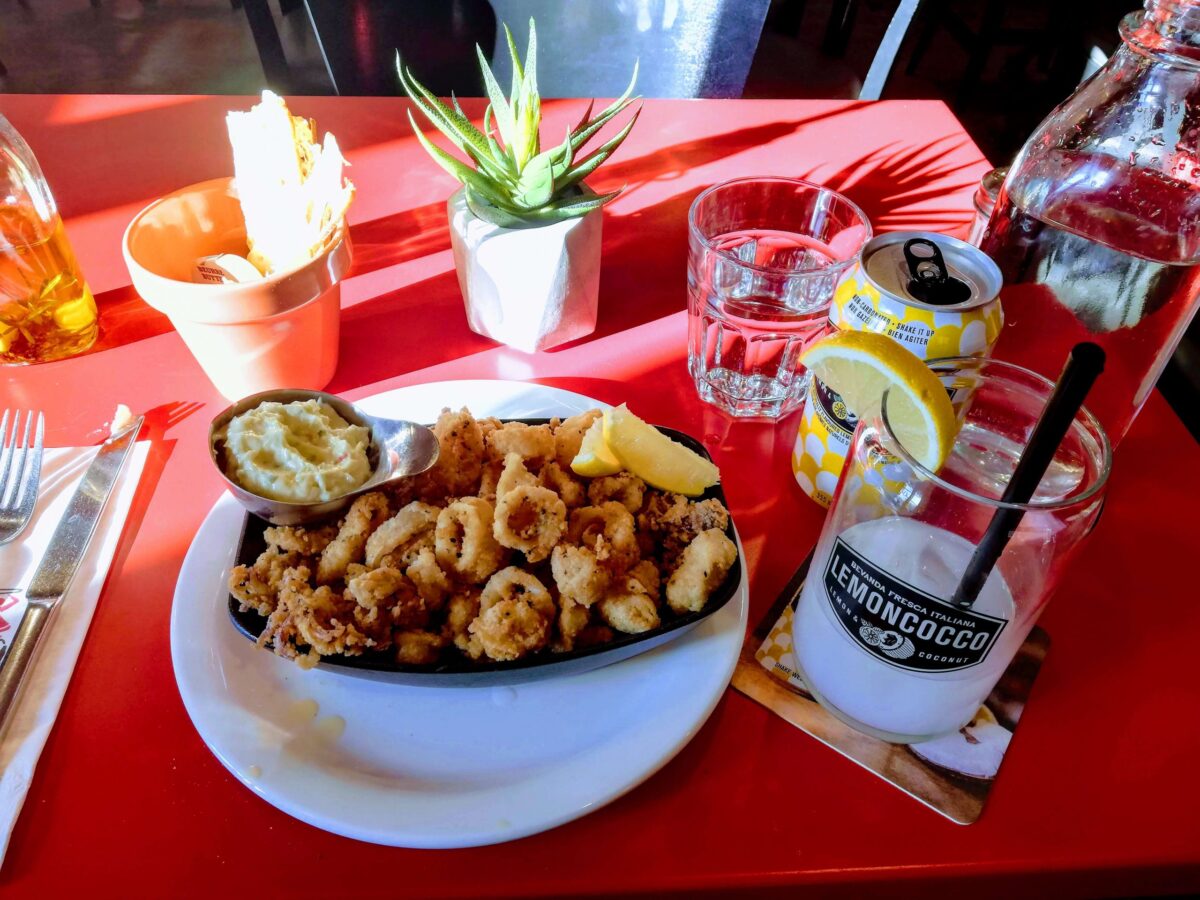 On the 22nd day of our Trip to the U.S., we continued to visit the Citadel Fortress in Old Quebec!
Next to a star-shaped fortress very similar to Goryokaku is the Abraham Plain, a fierce battle between England and France.
Citadelle seems to correspond to the English City, and it means that there is a small town in the fortress.
You can only see the interior of the fortress on a guided tour.
The tanks and turrets seem to be repainted to prevent rust, and it seems to be real.
Abraham Plains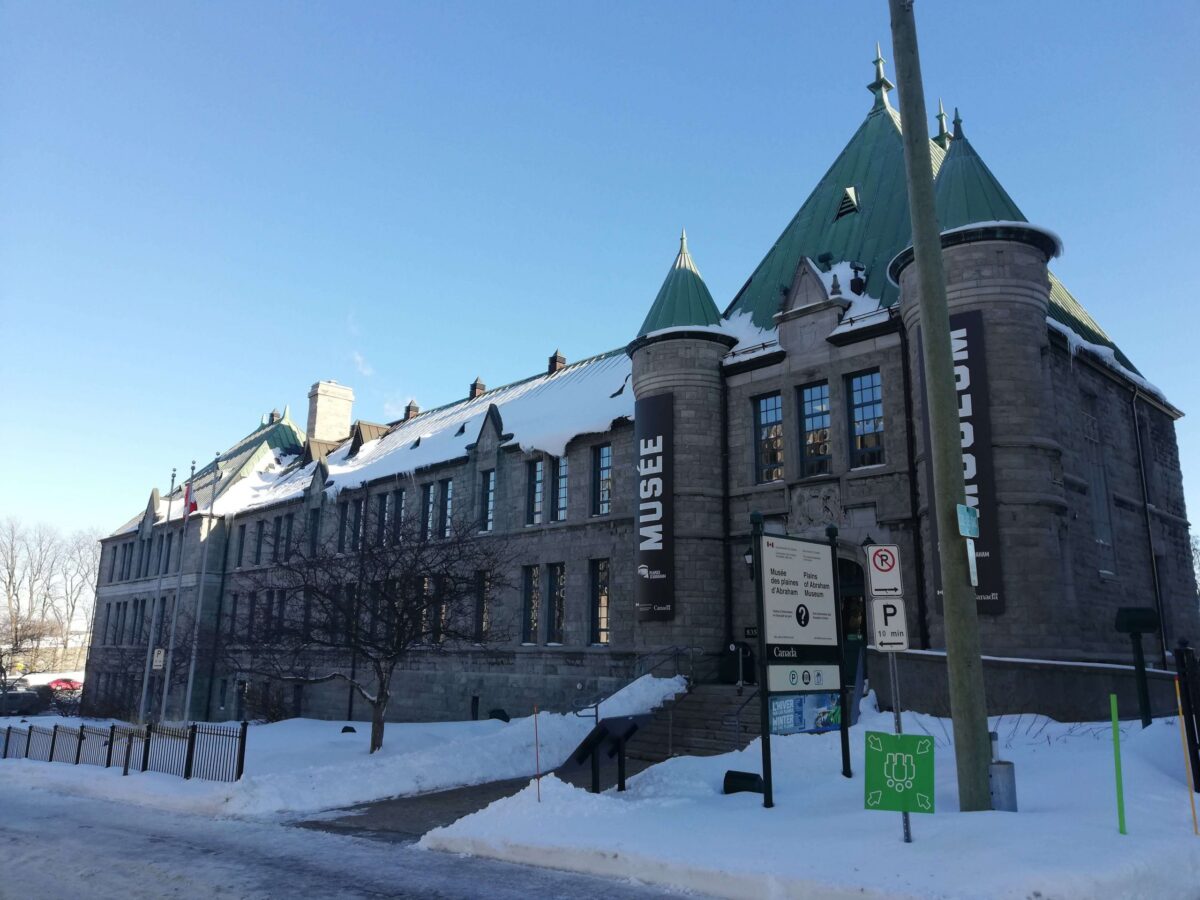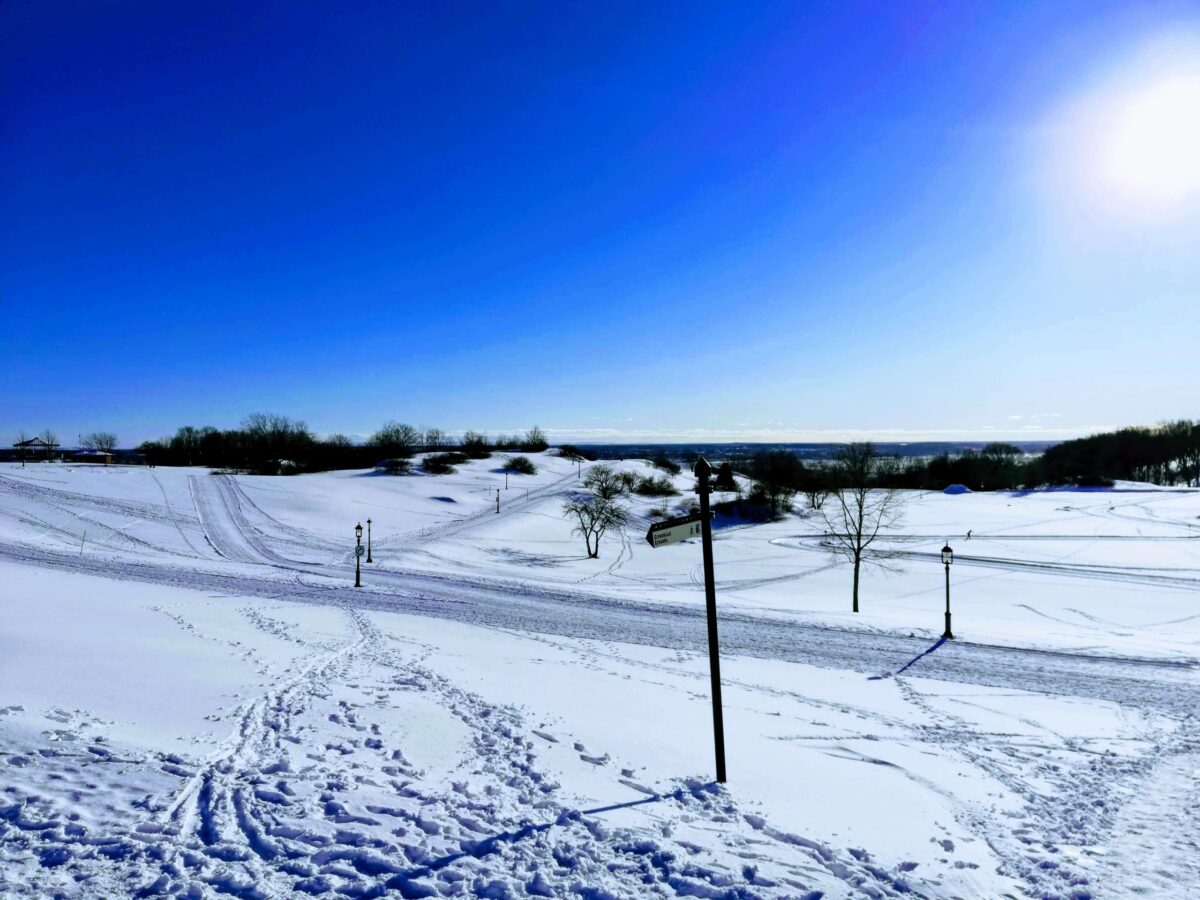 The museum did not go …
Because there is a lot of snow, some people wear skis and go around the plains.
The governor's walk path.
Tomorrow we're heading to our last stop, Montreal!
The article summarizes the records of my backpack trip to North America in January.
On day 23 of your U.S. trip, you'll travel from Quebec City to Montreal!
When I finally thought I would be released from the French-speaking world, it was still Quebec (laughs)
I can hear Japanese.
If you wait for the bus departing at 11:30, you will hear the full Japanese from somewhere. There is no japanese person who looks around.
Not tourists, but japanese restaurants at the bus stop were having conversations in Japanese!
I bought smoked salmon chirashi sushi once in a while. I feel particular about using Indica rice properly instead of Thai rice. It was very delicious!
Montreal
You will arrive in Montreal for 3 hours by bus.
If you walked properly without looking at the map, it seems that you were walking directly opposite to urban areas.
It became the venue of the 1967 World Exposition over the bridge, but Saint-Élaine Island seems to be there, so I would like to visit at a later date!
When I'm traveling, I like "island" to "tower" even in the same "~to" … I think.
What should I eat?
I don't feel like I ate something similar the day before yesterday…
Cranberries are famous in Canada, so I drank cranberry juice!
It is sour and sweet is half and half, so-so delicious.
Auberge Bishop Downtown
The last hostel looks pretty gorgeous!
Lord of the Rings was flowing, so I was watching with the hostel people!
I'll explore Montreal tomorrow!
The article summarizes the records of my backpack trip to North America in January.
On the 24th day of your trip to the U.S., you'll travel to Saint-Élene, the venue for the Montreal World Expo!
It was not interesting to go normally, so I walked without using a train.
Industrial downtown
Do you know it's the French flag?
Bridge to Saint-Terraine Island
The weather was fine, so I sat in a chair and …
Biosphere
On the 25th day of my trip to the U.S., I went to a montreal Olympic facility.
I'm really looking forward to the Tokyo Olympics as well as starting to read seconds!
Cathedral of Marie-Reine du Monde
Maison olympique canadiMaisonenne
Tapioca in Chinatown
Olympic Stadium
botanical garden
Nanchara Market
Dinner is a vegan specialty store
Day 26: Return home
On the 26th day of my trip to the U.S., I ate smoked meat and went to the Red Pass Museum at McGill University!
It was snowing a little on this day, but it wasn't that cold!
I ate smoked meat at a shop called "Schwarz" listed in the guidebook!
It seems to be a very popular shop, and customers are constantly visiting as shown in the picture.
I was surprised that one pickle of cucumber came out as it was …
On the way back, I canceled the pro-Beijing aircraft because the coronavirus was raging.
I boarded Air Canada, which is direct to Japan, but the rank was different from LCC because it was indeed high!
Articles on overseas travel