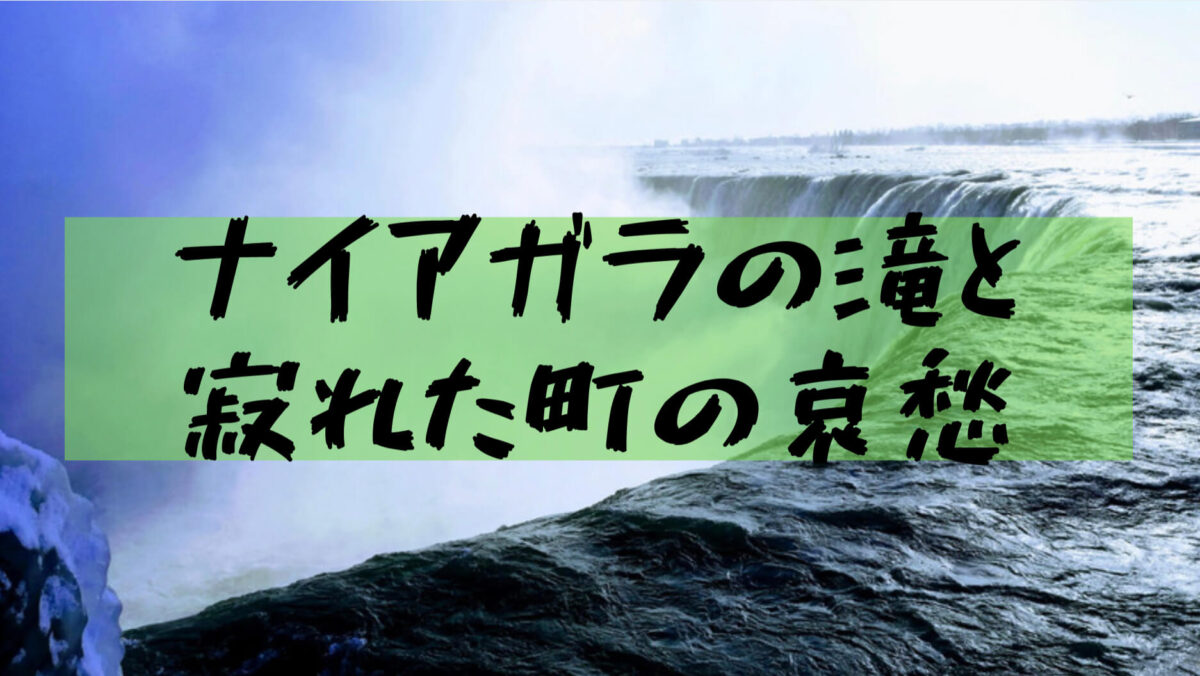 In January 2020, I re-compiled the diary of my backpack trip to North America as an article.
In part 5/8, we moved from the U.S. to Canada to see Niagara Falls!
Niagara Falls has few tourist attractions around, and it's a disappointing area…
↓Click here for your belongings, schedule, route!
Day 13: Niagara Falls
established practice! Cross-border procedures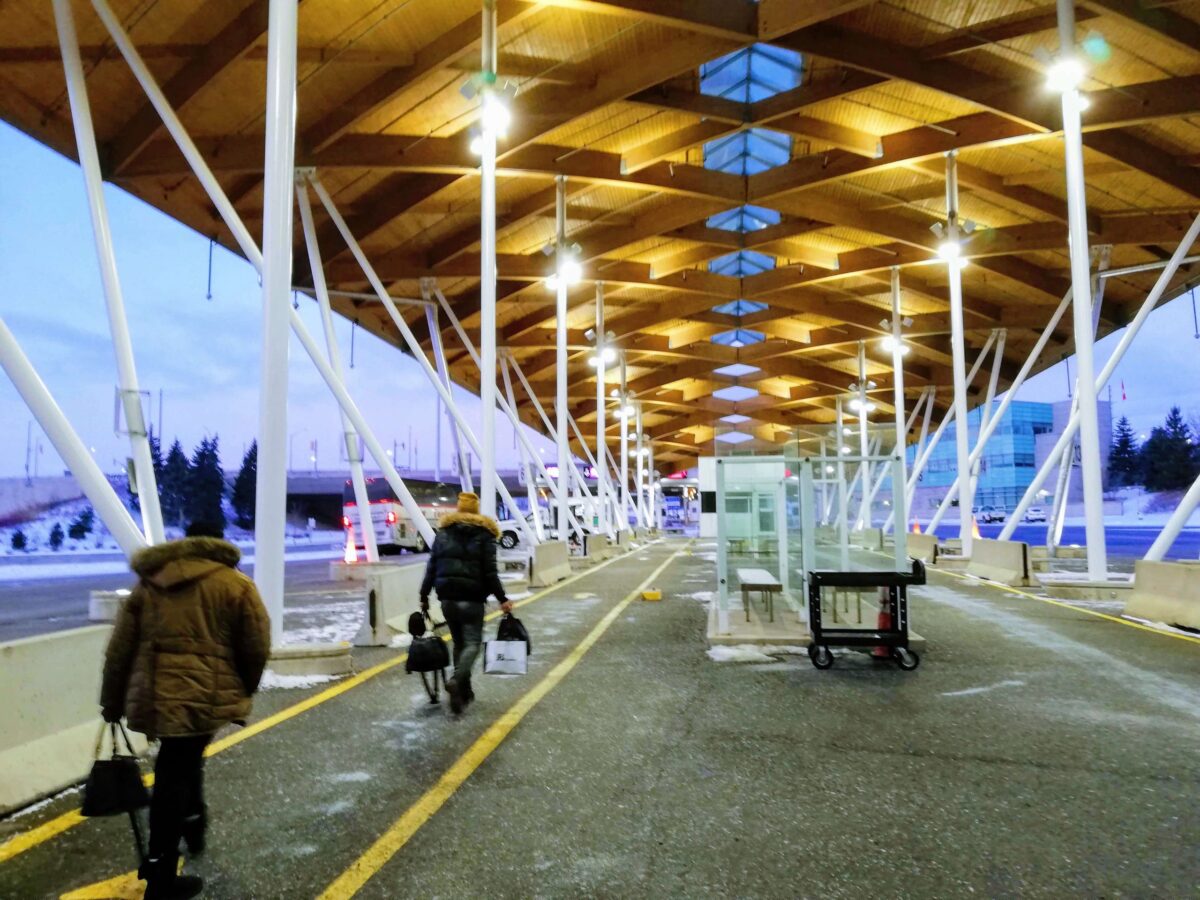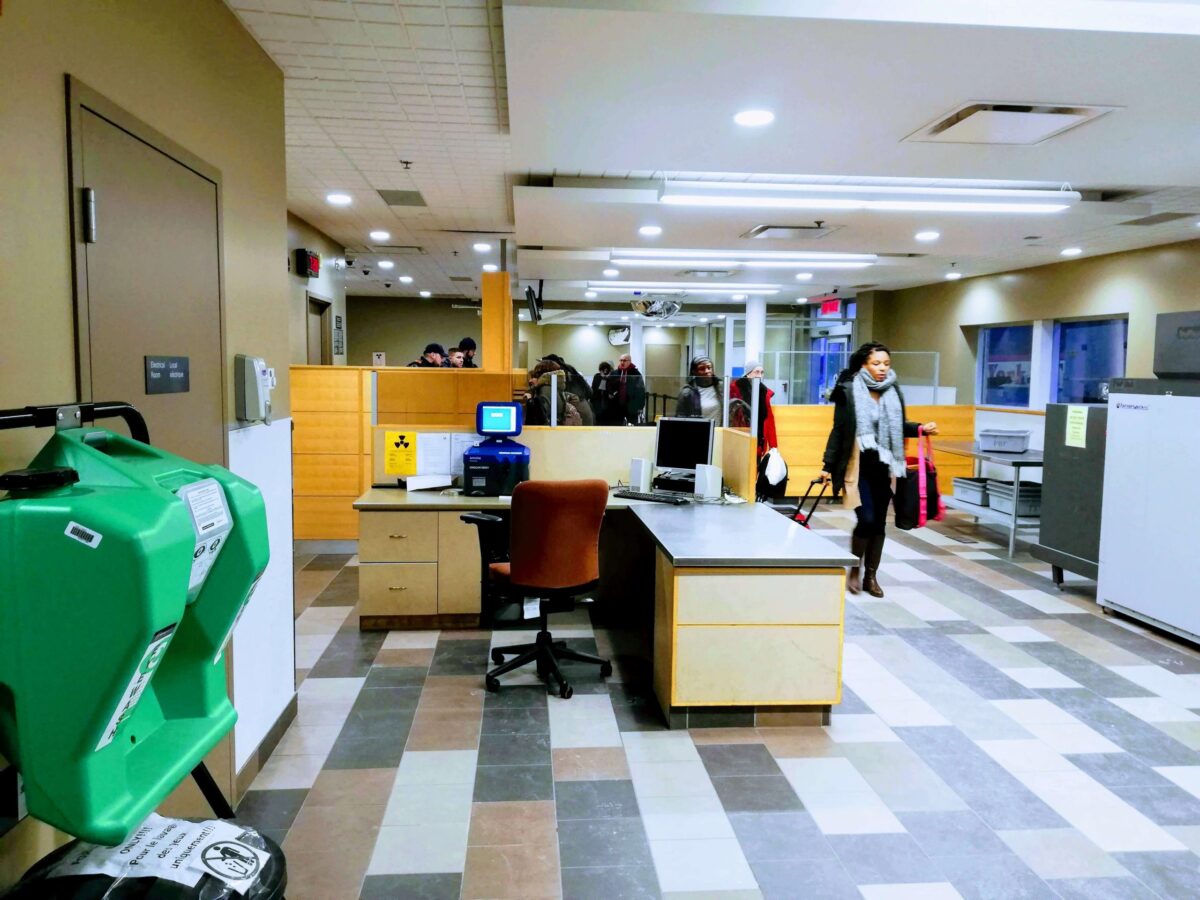 In order to cross the border from the United States to Canada, everyone is dropped off the bus around 6 o'clock in the morning and lines up at the window.
I'm only asked why I'm going to Canada and how long I'll stay, and this time I don't have a luggage inspection.
There is nothing particularly annoying, but every time the staff is expressionless …
Niagara Falls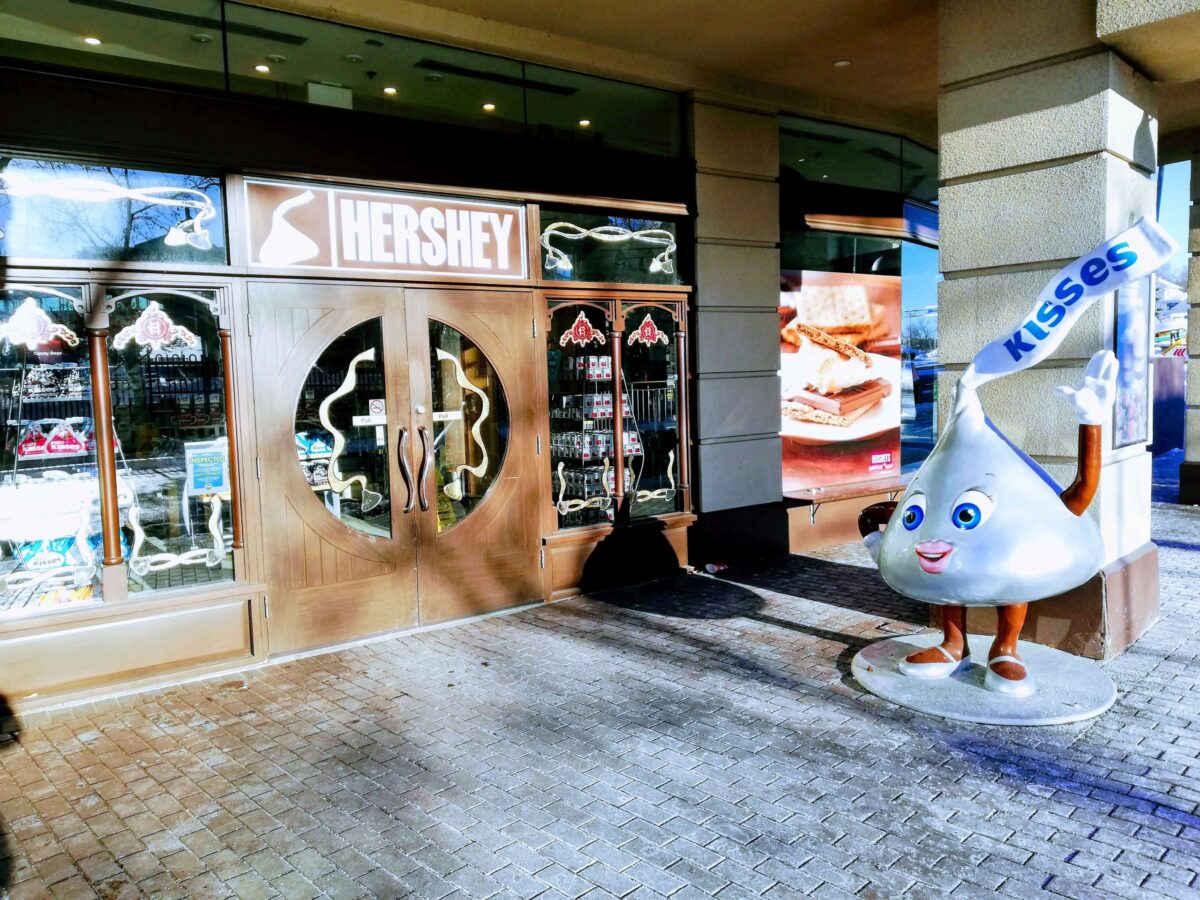 We arrived at a bus stop called Niagara Falls about 30 minutes behind schedule.
There are no buildings around the bus stop and the taxi driver will ask if you will go to the $40 waterfall.
If you ask how long it will take to walk, it will take about 40 minutes, so I decided to walk only in the direction.
When I started walking, I thought that I was looking at my feet around the area where they said , "Why don't you think about $20?"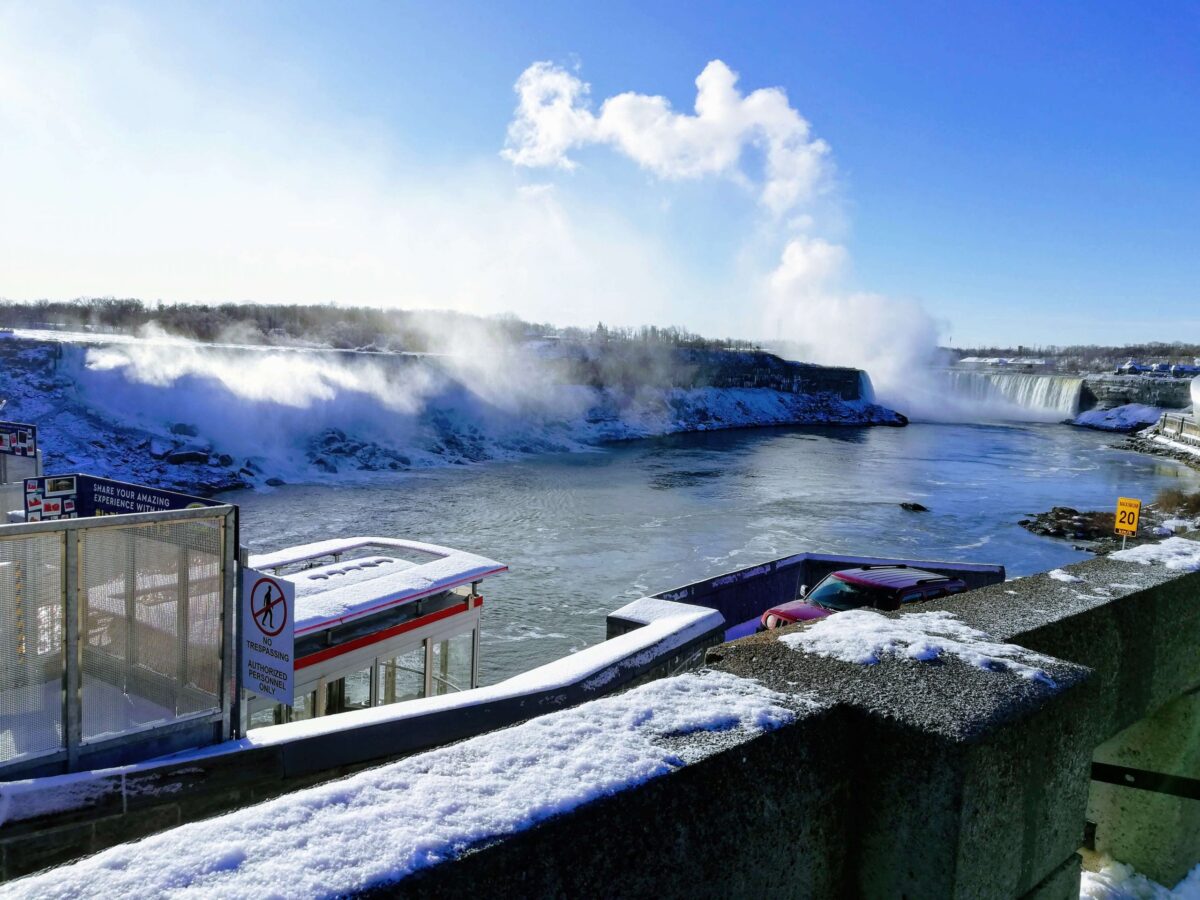 I refused a taxi because I like to walk, but I got to my destination in about 20 minutes on foot.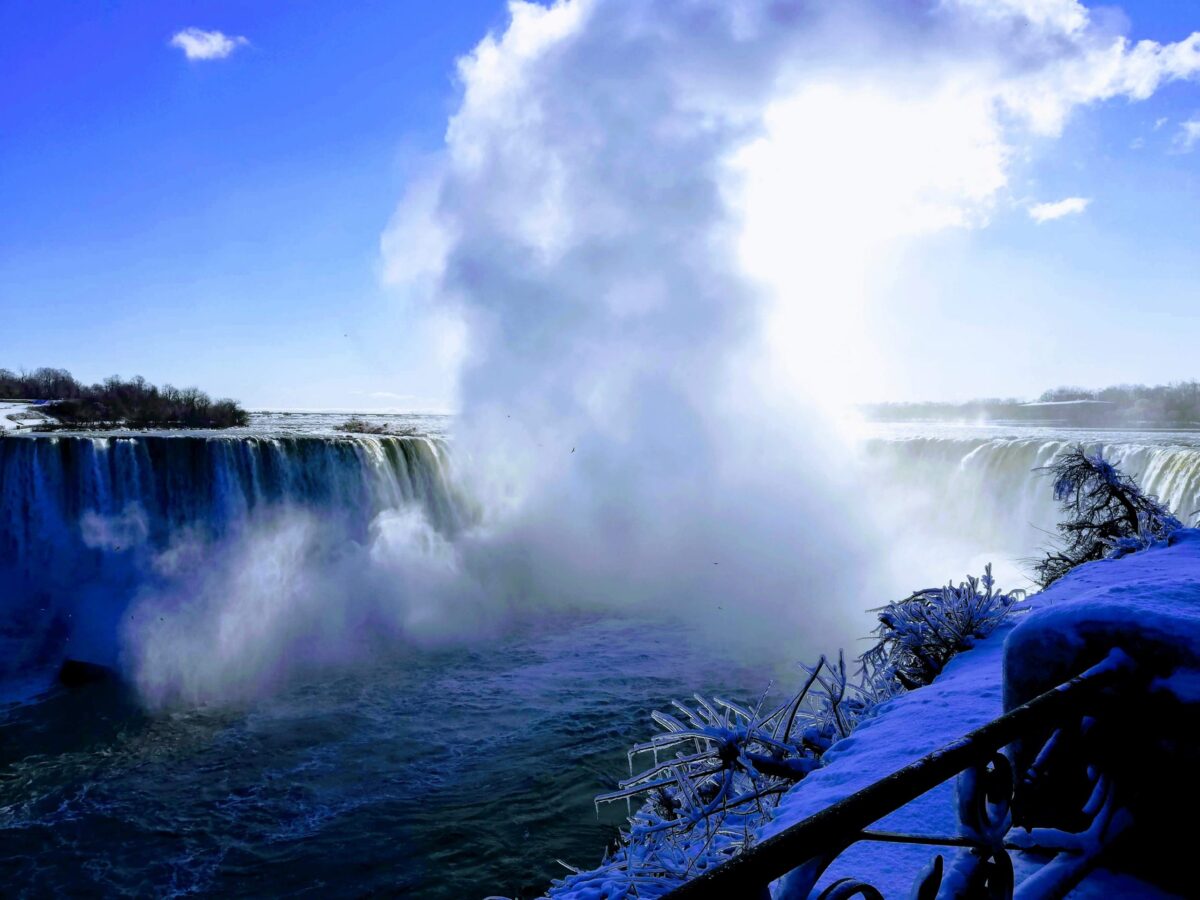 I was excited to see it from a distance, but to be honest, it was about half the size I imagined.
Recently, there are many photogenic photos, and I feel that the difference from when I actually saw it is increasing.
It is an evil that the photograph came to look more beautiful than the real thing by the technology improvement of the camera.
However, when you approach the stone, it is amazing, and you can see the feelings of the person who thought about getting off the waterfall with a barrel!
(Usually, I think "I can't understand", but I have wanted to try it))
Spirited Away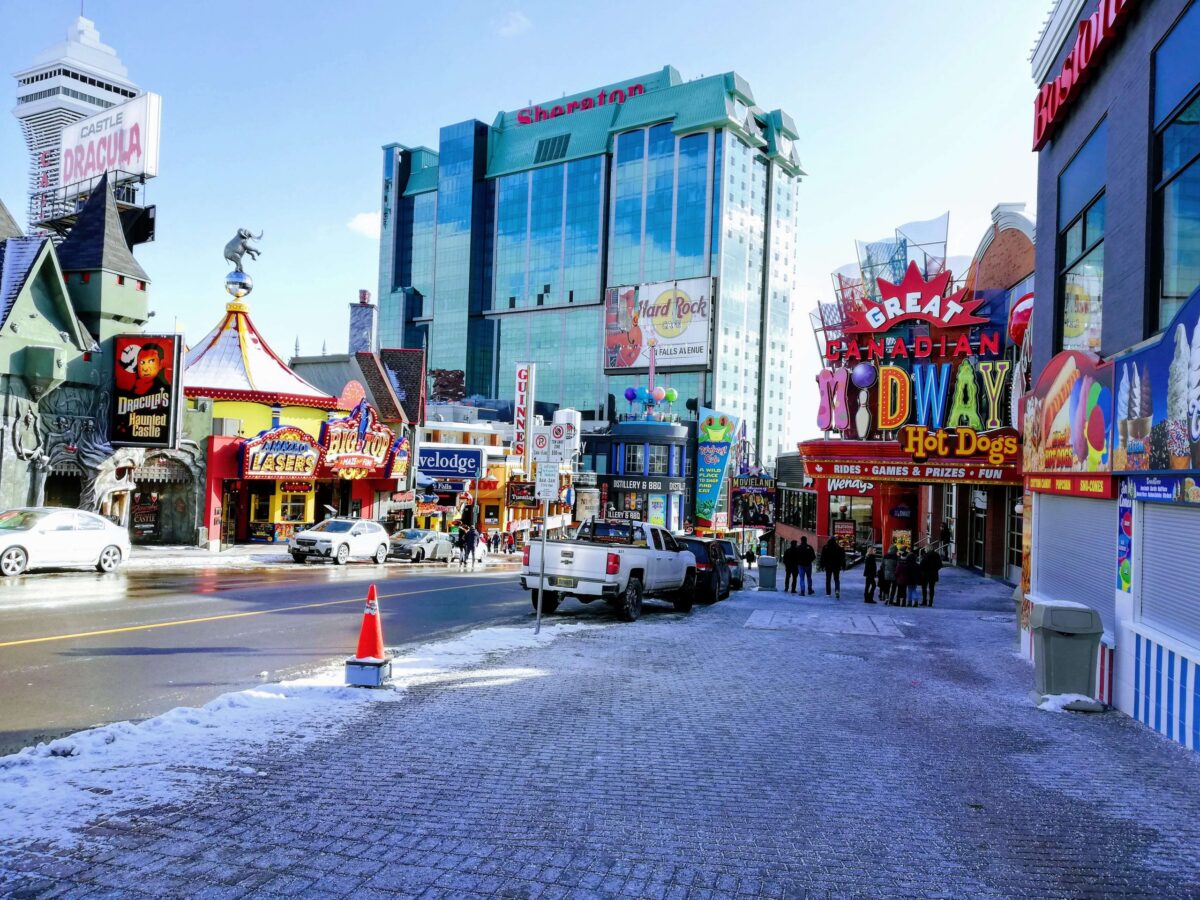 Niagara Falls is a city that seems to have forcibly built a theme park around a tourist attraction, a waterfall.
There are many third-class amusement parks and haunted houses that are never popular in Japan, inviting melancholy.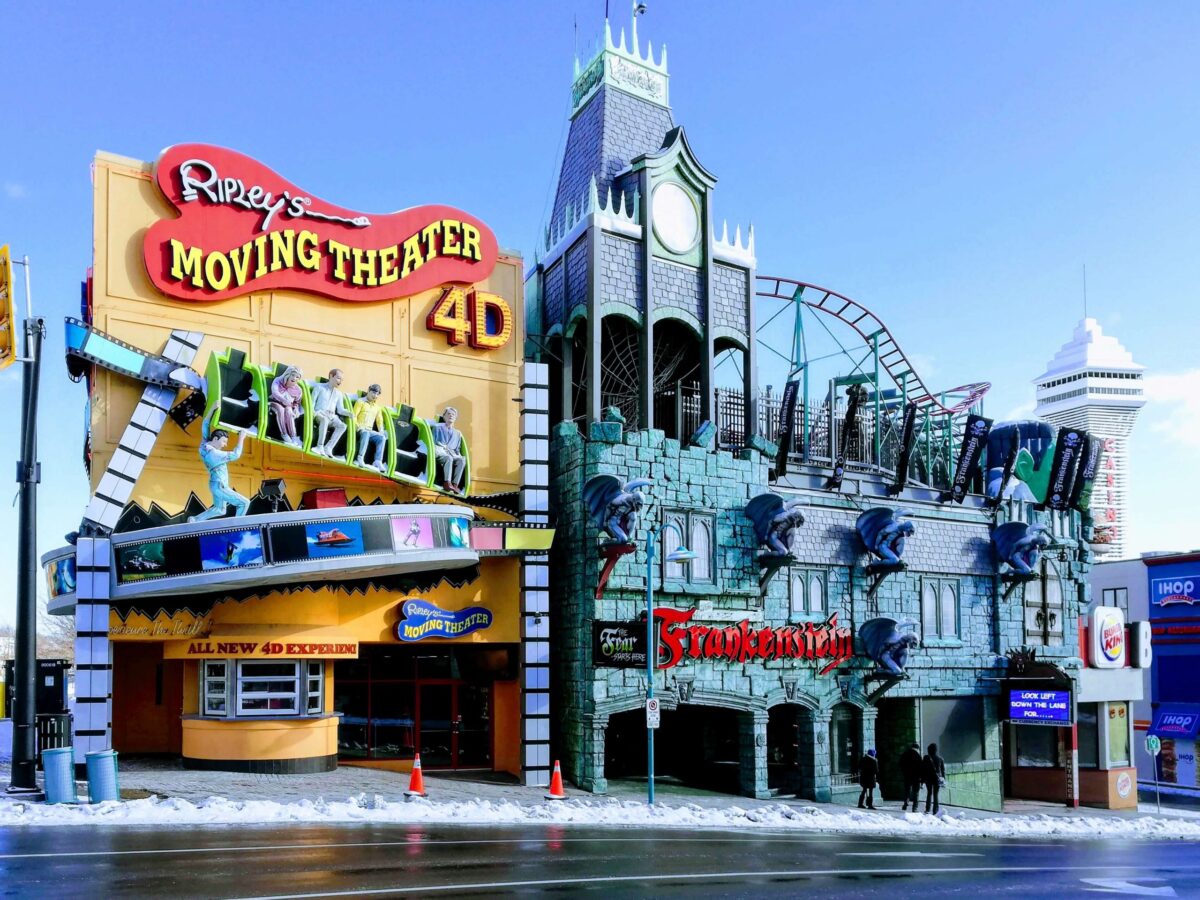 There were facilities where there were not many people in it, and the exterior was old.
The chassy exterior and flashy neon lights remind us of the rusty theme park of "Spirited Away.".
Move to Toronto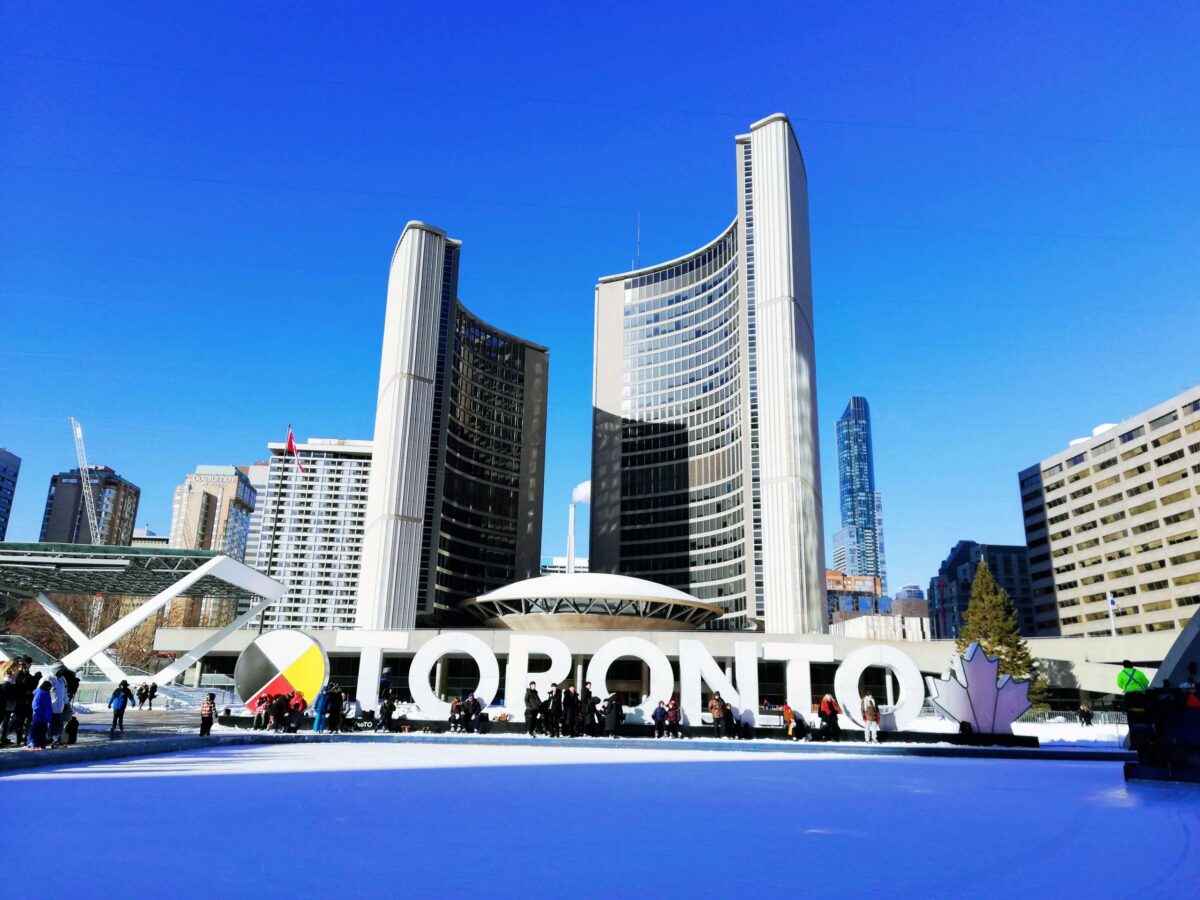 There's nowhere to go around Niagara Falls, so head to your next destination, Toronto.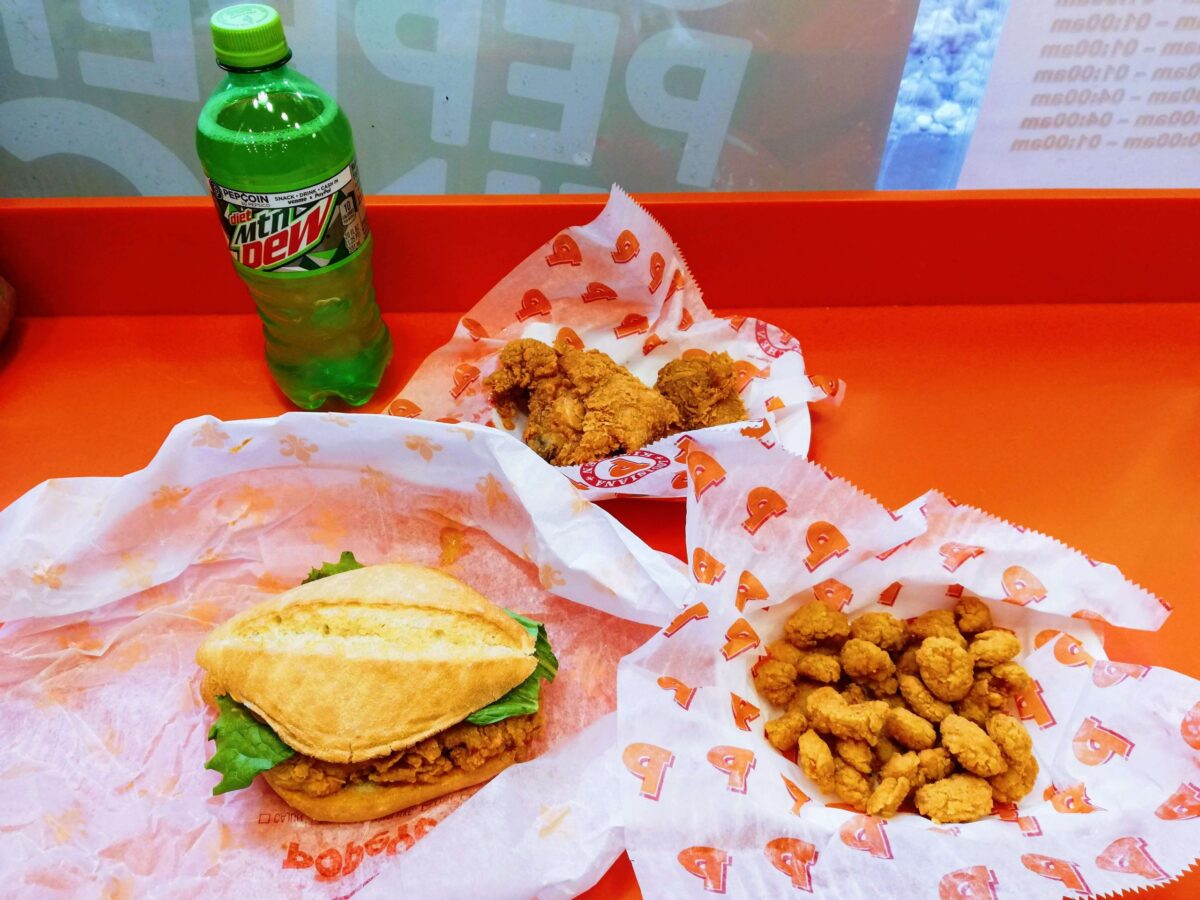 At a late lunch (C$18), the hamburger and the popcorn shrimp I ordered were delicious!
The relationship between the Canadian dollar and the Japanese yen is 85 yen to the Canadian dollar per Canadian dollar, which seems to be cheaper than the U.S. dollar.
If it becomes troublesome to convert to Japanese yen, the sense of money tends to dull, so wasteful spending will increase.
There are many outdoor skating rinks, but the kids of the hockey team are very good at skating!
Due to the tiredness and cold of the move, I will go to the hostel tomorrow for sightseeing in Toronto.
Unlike the United States, Canada doesn't have WiFi, so I had a hard time booking a hostel while warming up with Starbucks.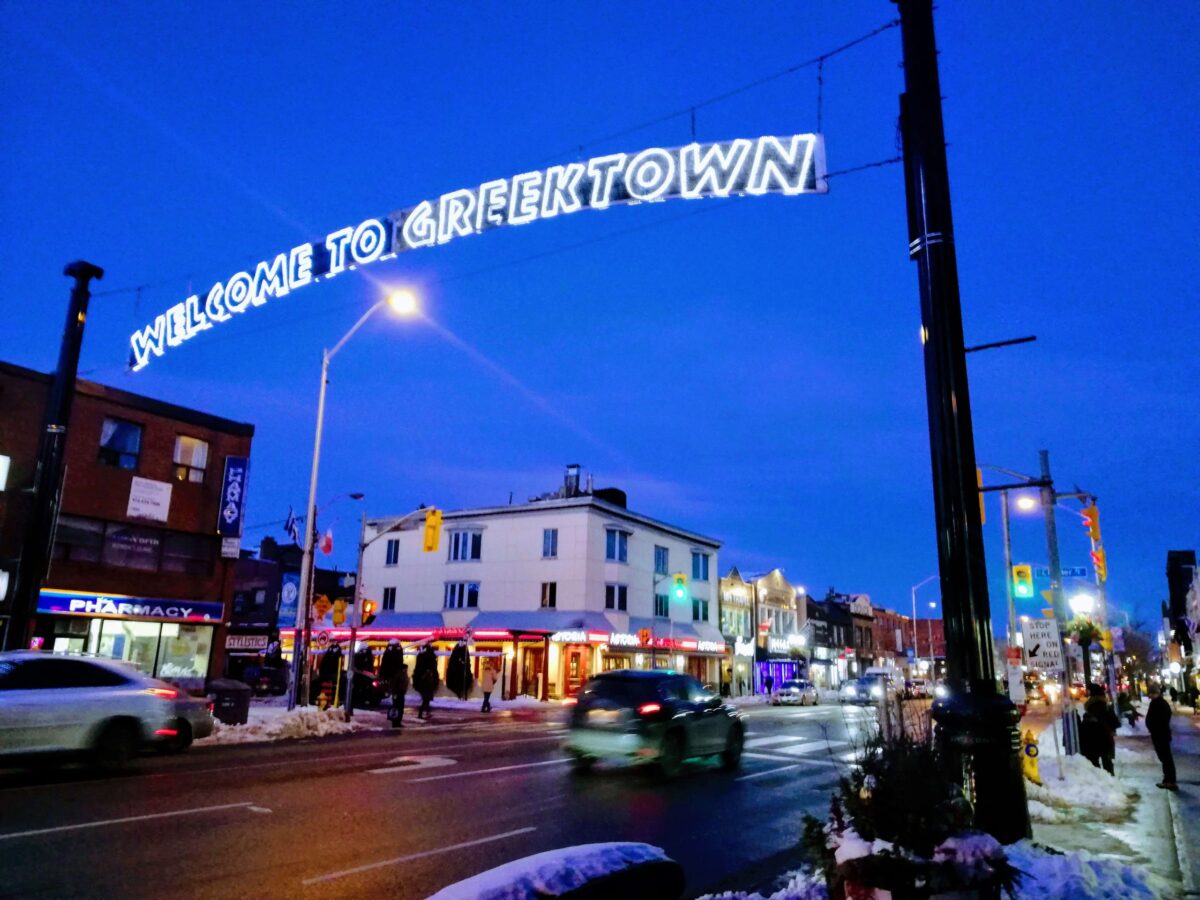 Spend two nights at a hostel in the Greek region of downtown, "Greek Town".
It's about time that the remaining days were less, so let's enjoy it so that there is no regret!
Day 14: Toronto
Marijuana is lifted…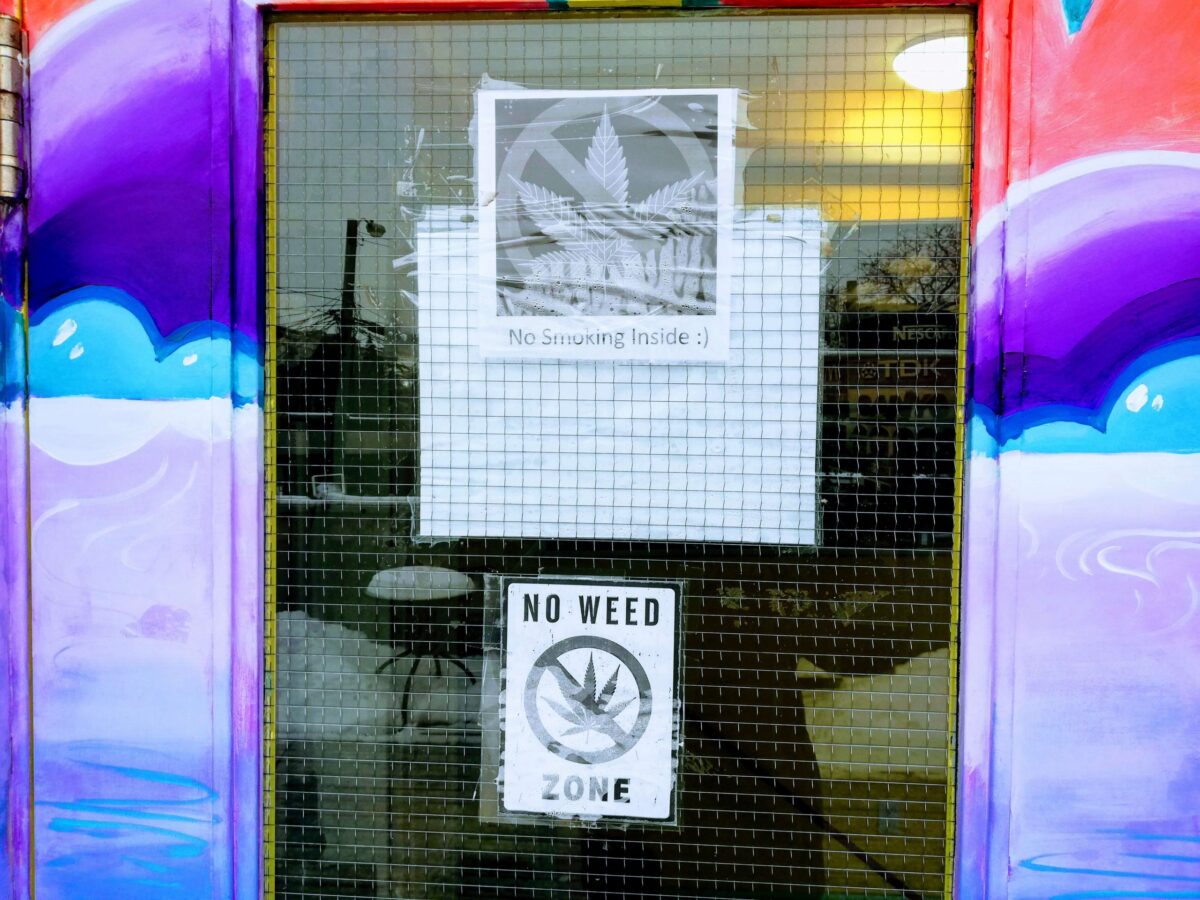 Come to think of it, canada was lifted in October 2018 for marijuana for preference…
In Canada, marijuana for palatation has been lifted, so you can buy cannabis normally in the city.
However, japanese people are careful because it is a crime under the Cannabis Control Law even if it is outside the country.
The Cannabis Act in Canada, which was enacted on June 21, 2019, will come into effect on October 17. On the other hand, under the Cannabis Control Law of Japan, possession and transfer of cannabis (including purchase) are illegal and are subject to punishment.

Ministry of Foreign Affairs Overseas Safety Website
In addition, there were many paper such as "Prohibition of cannabis use indoors and rooftops" at the hostel.
St. Lawrence Market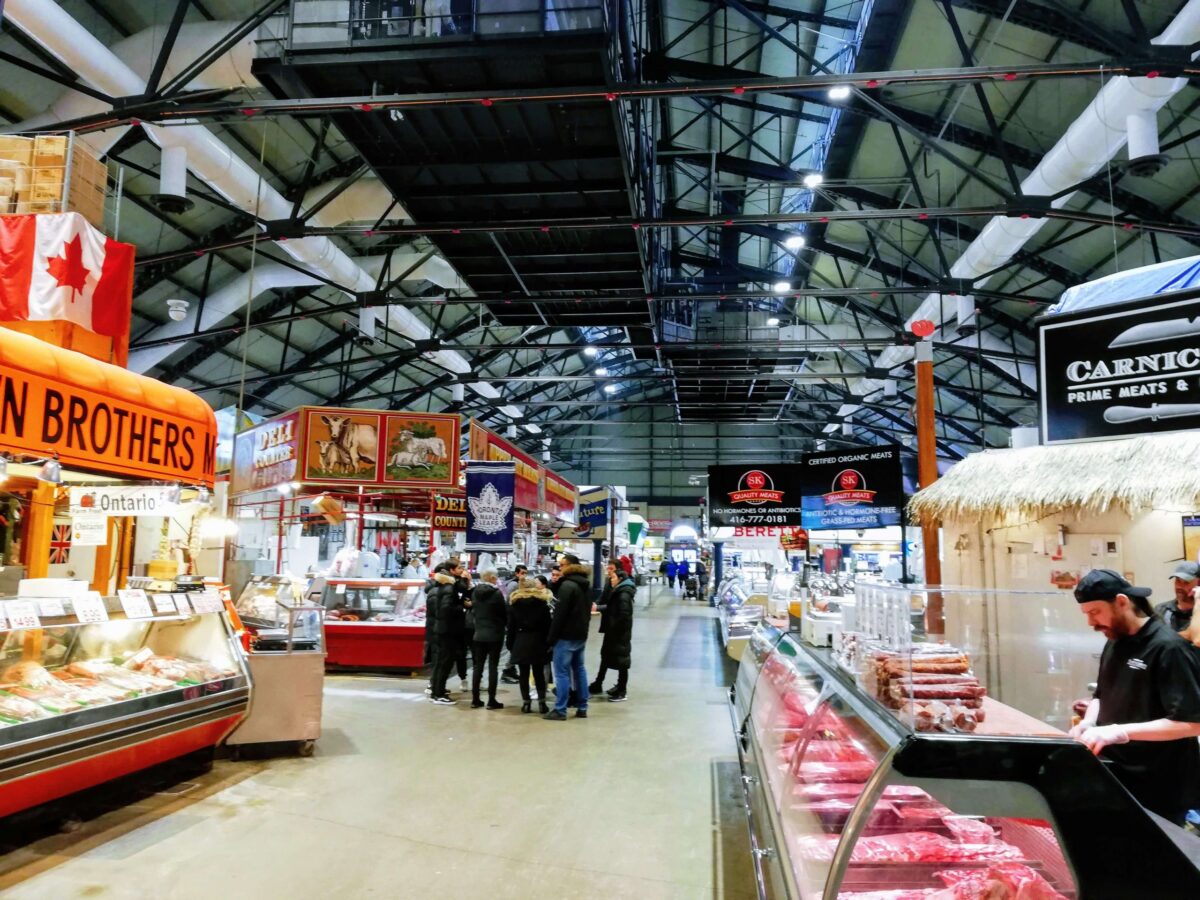 I bought a one-day train ticket, so I would like to go as far as possible and get the original!
I like to see markets in various countries, but I'm sorry because there were no interesting ingredients like pig heads.
Do you cut thick bones into slices and eat bone marrow? Because, it is not very interesting though there was it.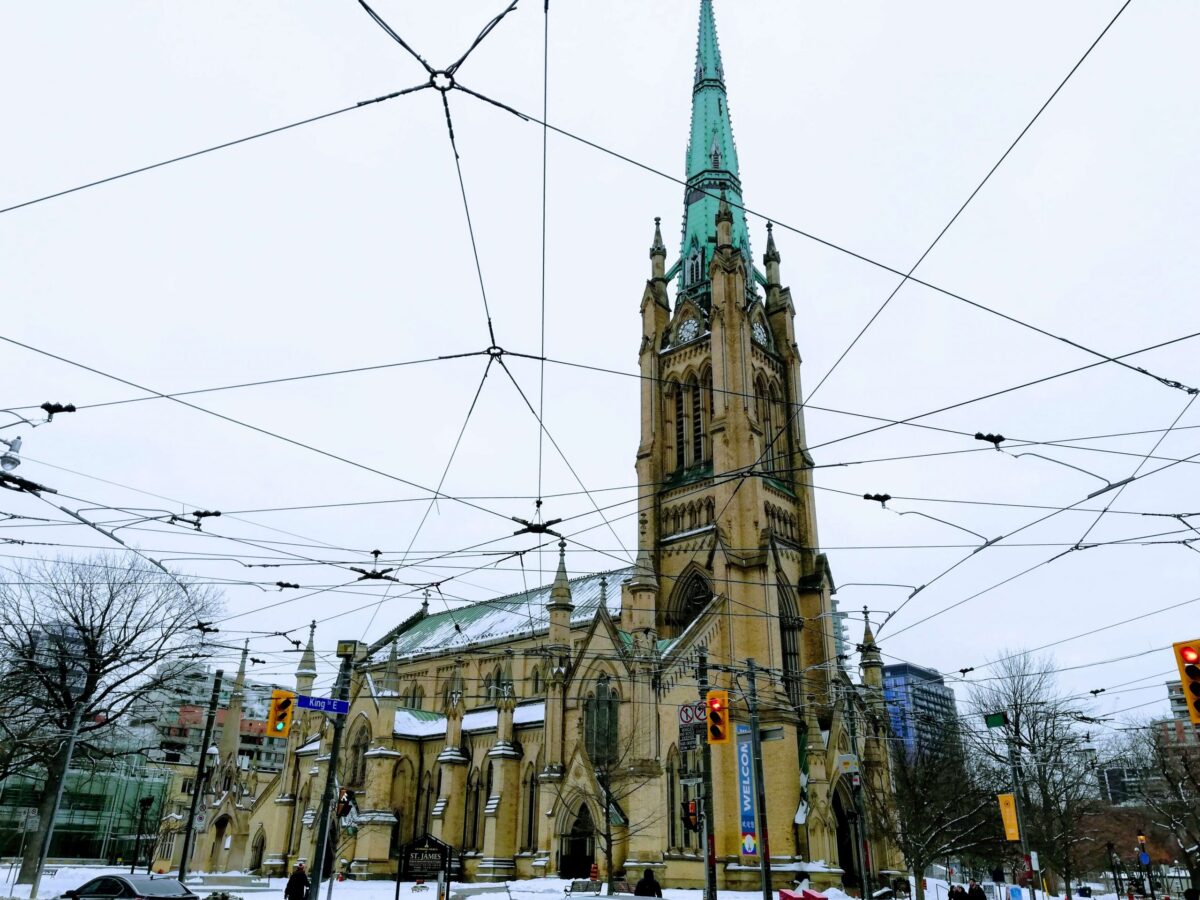 "The "barrier" of the "Pope" that is fired if touched is already a radius of 20m around you!"

JoJo's Bizarre Adventure Part 3
Royal Ontario Museum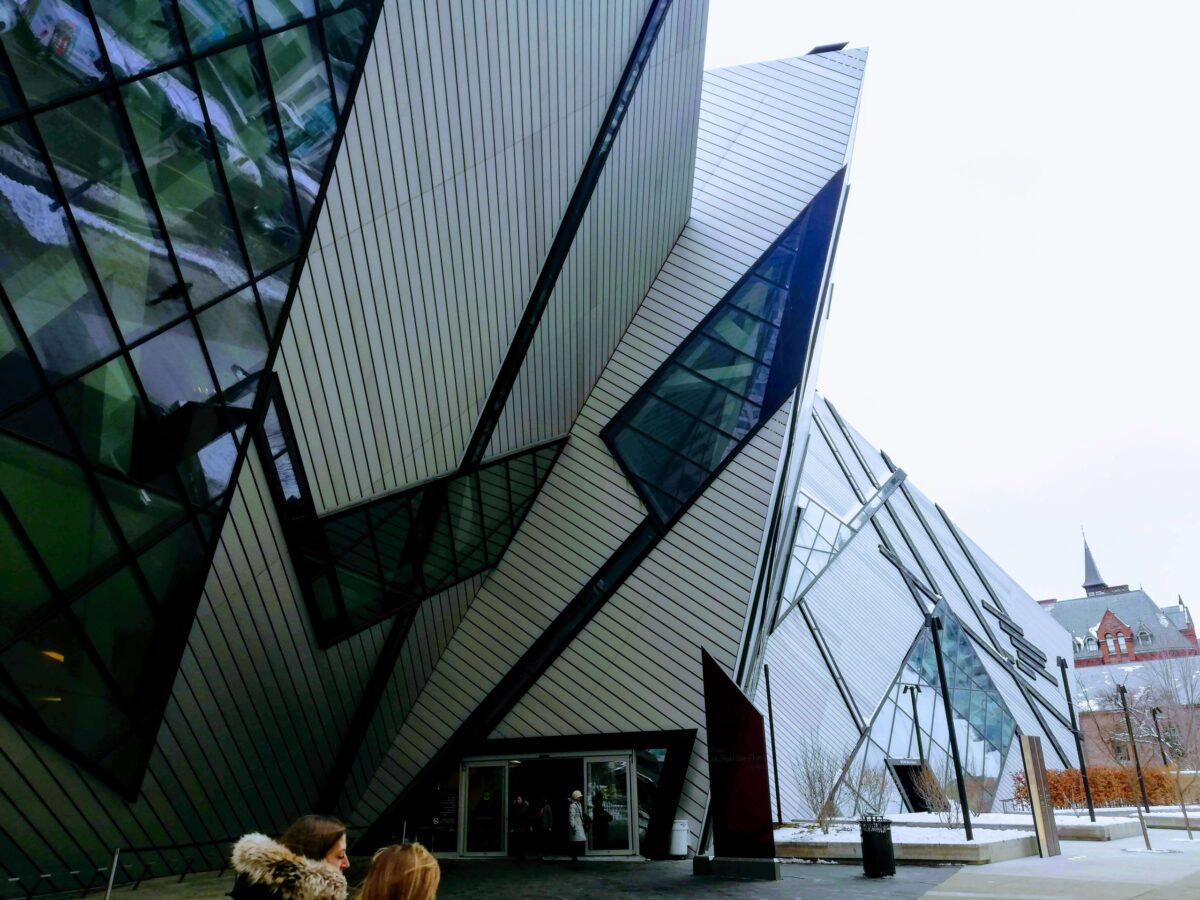 The crystal-inspired museum sells a larger dinosaur area than other museums.
There are also replicas, many of which are real, some of which hang real fossils with wires.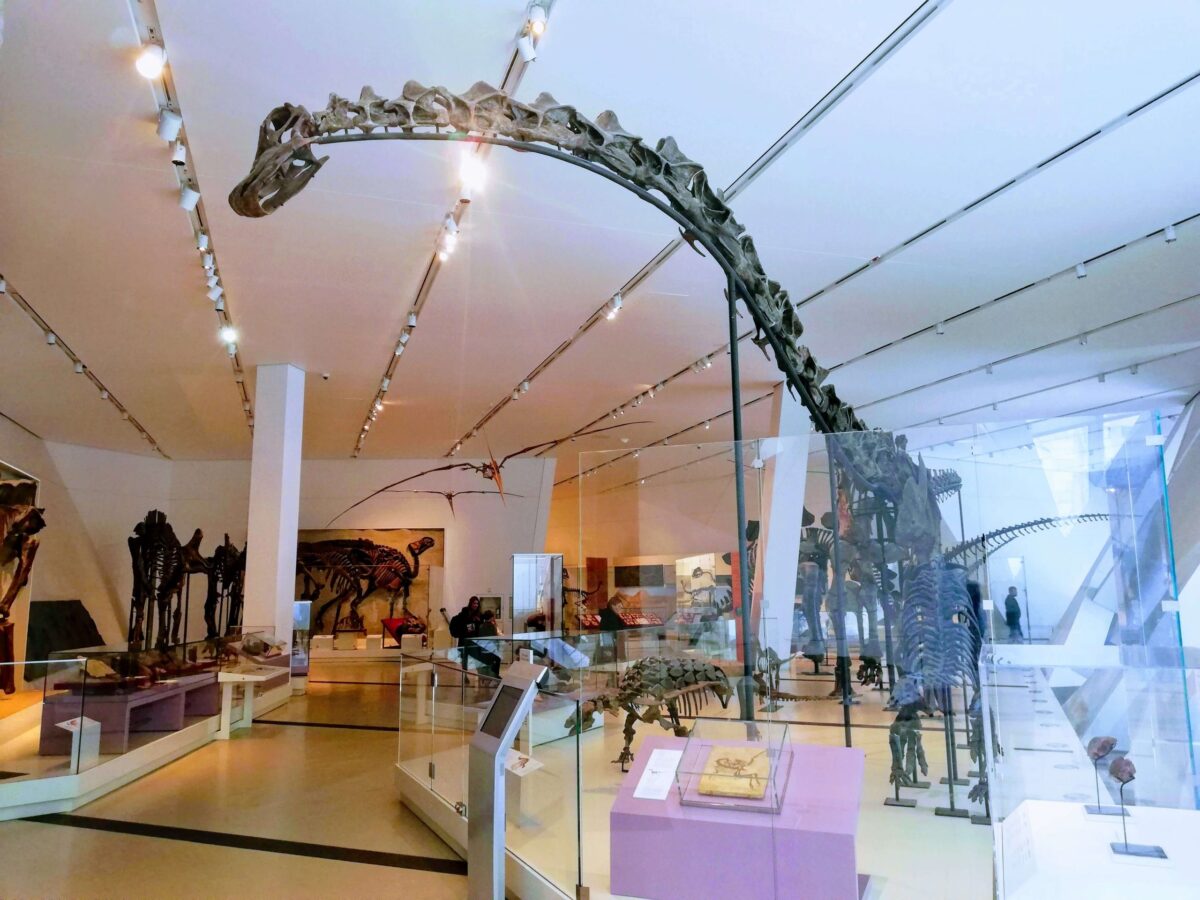 There is also a special corner of Cambrian fossils, including my favorite anomarocaris!!
Don't you think the Cambrian period is very interesting, with creatures that you can't imagine today?
I think it would definitely win if you made a 4D attraction to explore the Cambrian sea…
Pizza is cheap and convenient
Why is pizza not an option as a fast, cheap and good food in Japan ? wonder.
When traveling abroad, along with fast food restaurants, pizza shops are indebted.
I ate 4 pieces and it costs 8 euros, or about 650 yen. (In Japan, it is rare to sell separately))
Art Gallery of Ontario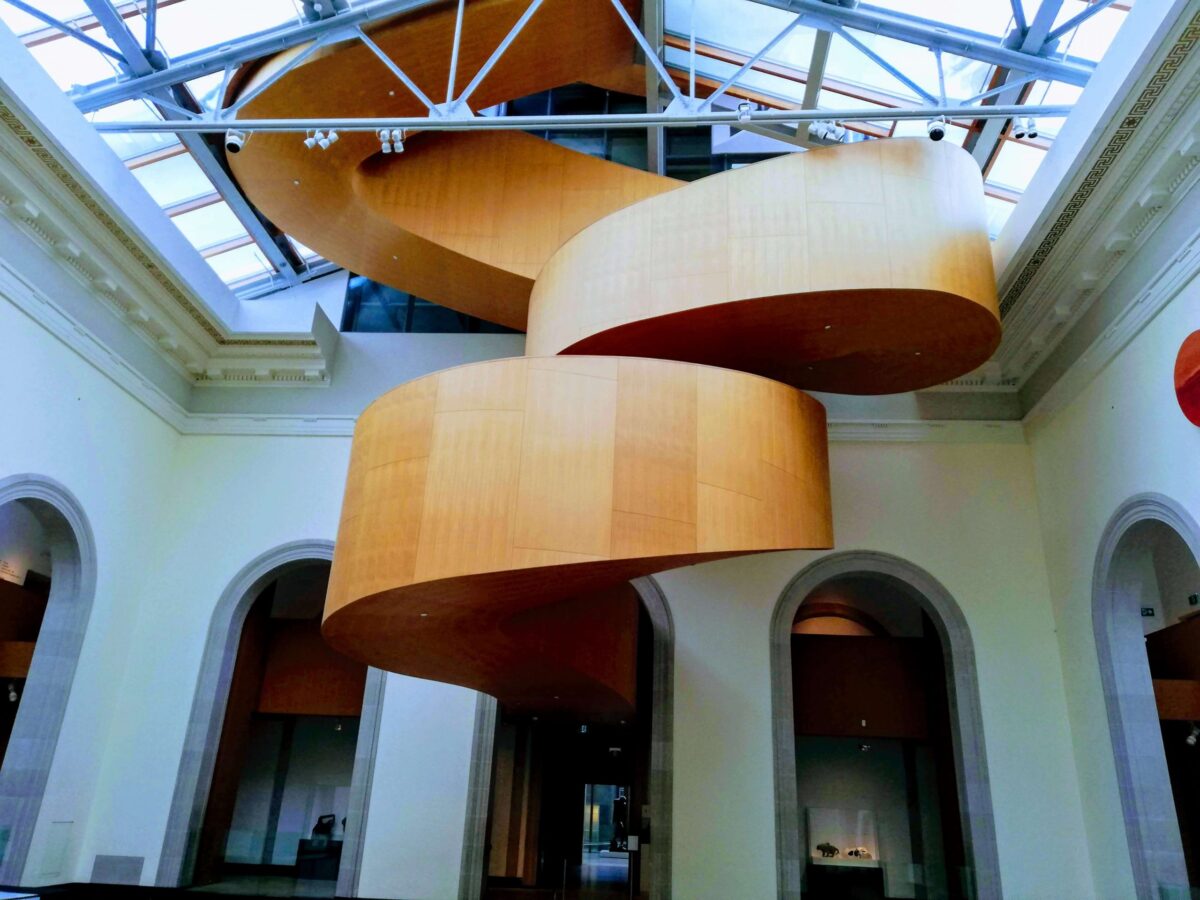 The distinctive Ontario Museum of Art, with its asymmetric staircase, had a booth called "Yayoi Kusama"!
There is a mirrored box and a sphere in the mirrored room, and it is fantastic, but there is no photograph because there is reflection.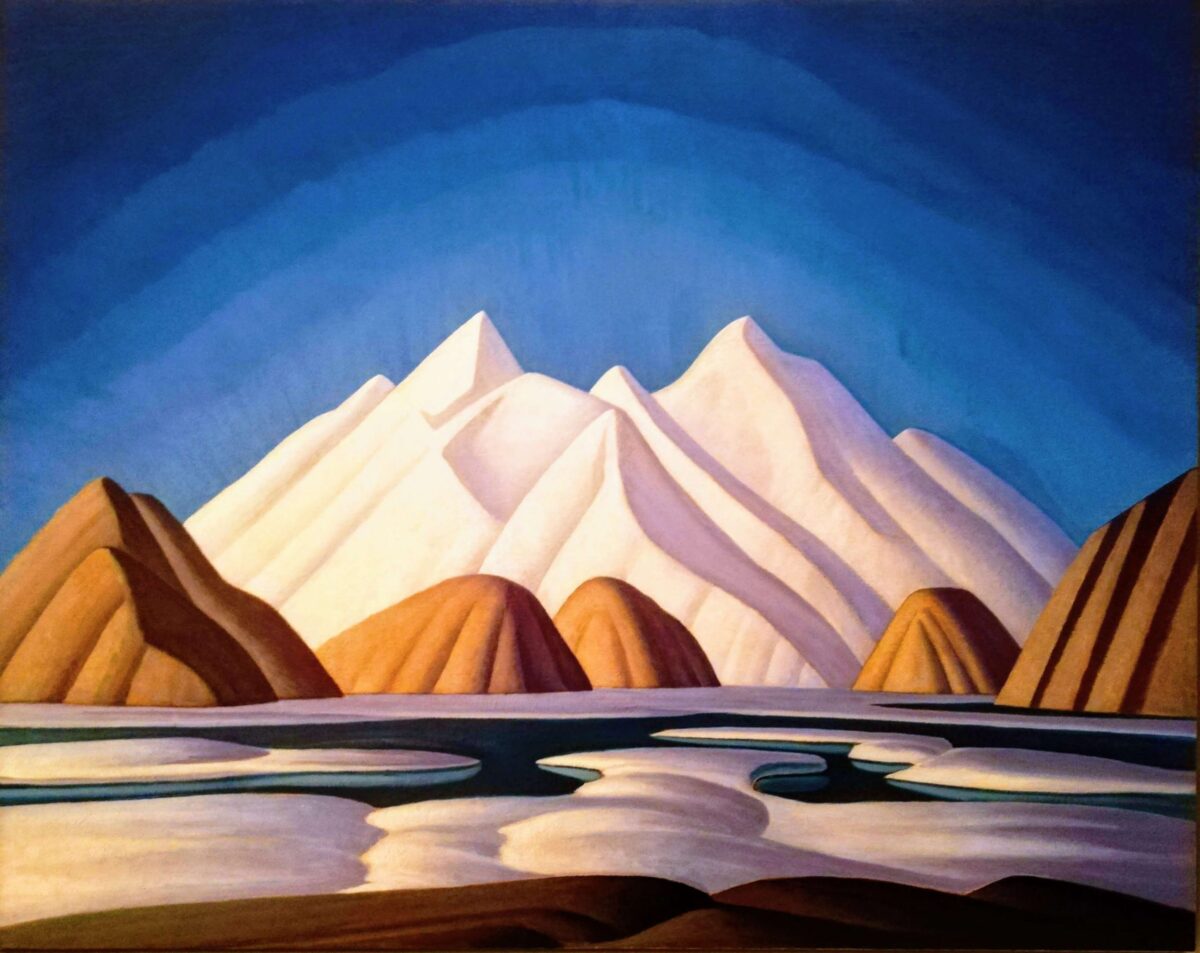 "Group of Seven" in the guidebook, I certainly like it beautifully and wow …!
In particular, there are no plans after this, so I will save the bus ticket for the next day in advance.
With this, you can go sightseeing with peace of mind tomorrow …!
Grilled salmon with salt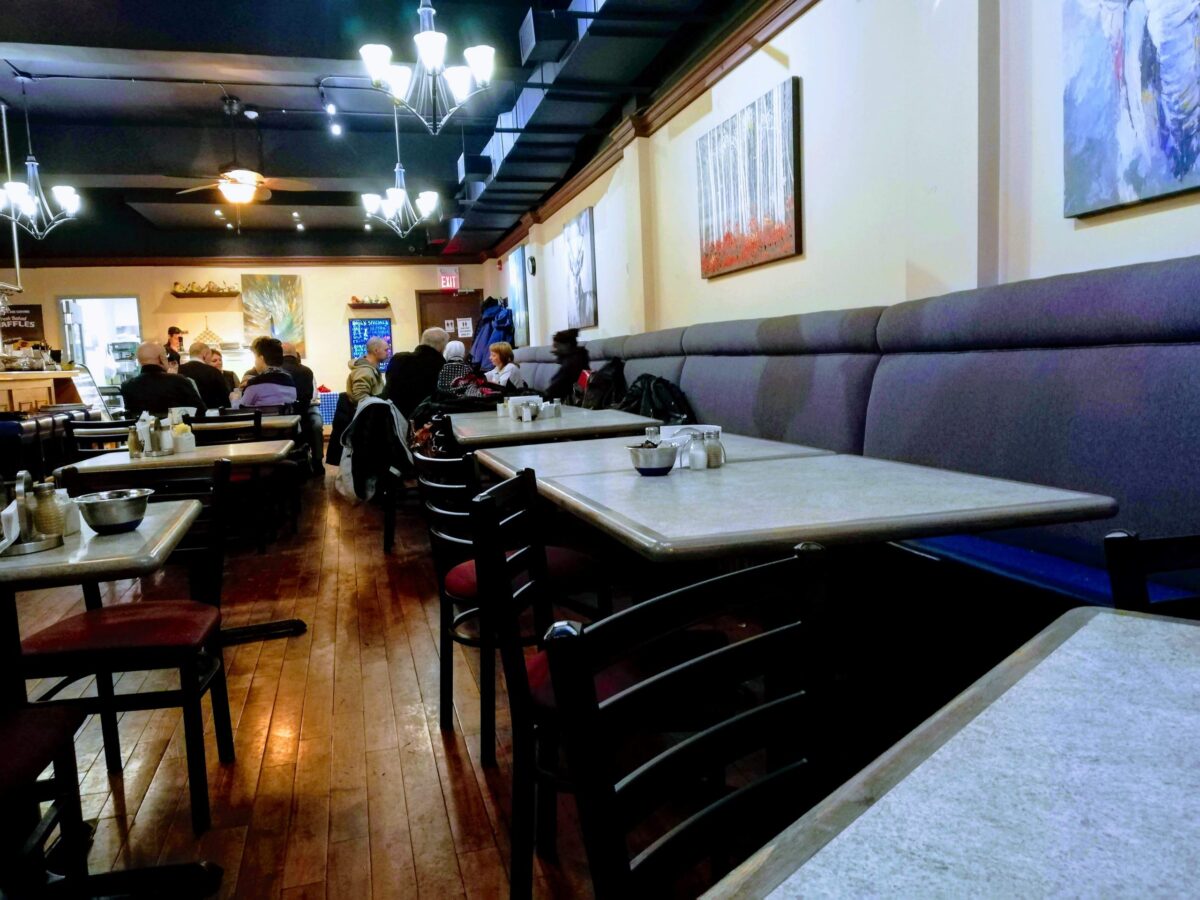 I saw Greek characters on TV in Greek restaurants, but they are very similar to Russian Cyrillic.
If you look into it, cyrillic is a derived character from the Greek alphabet.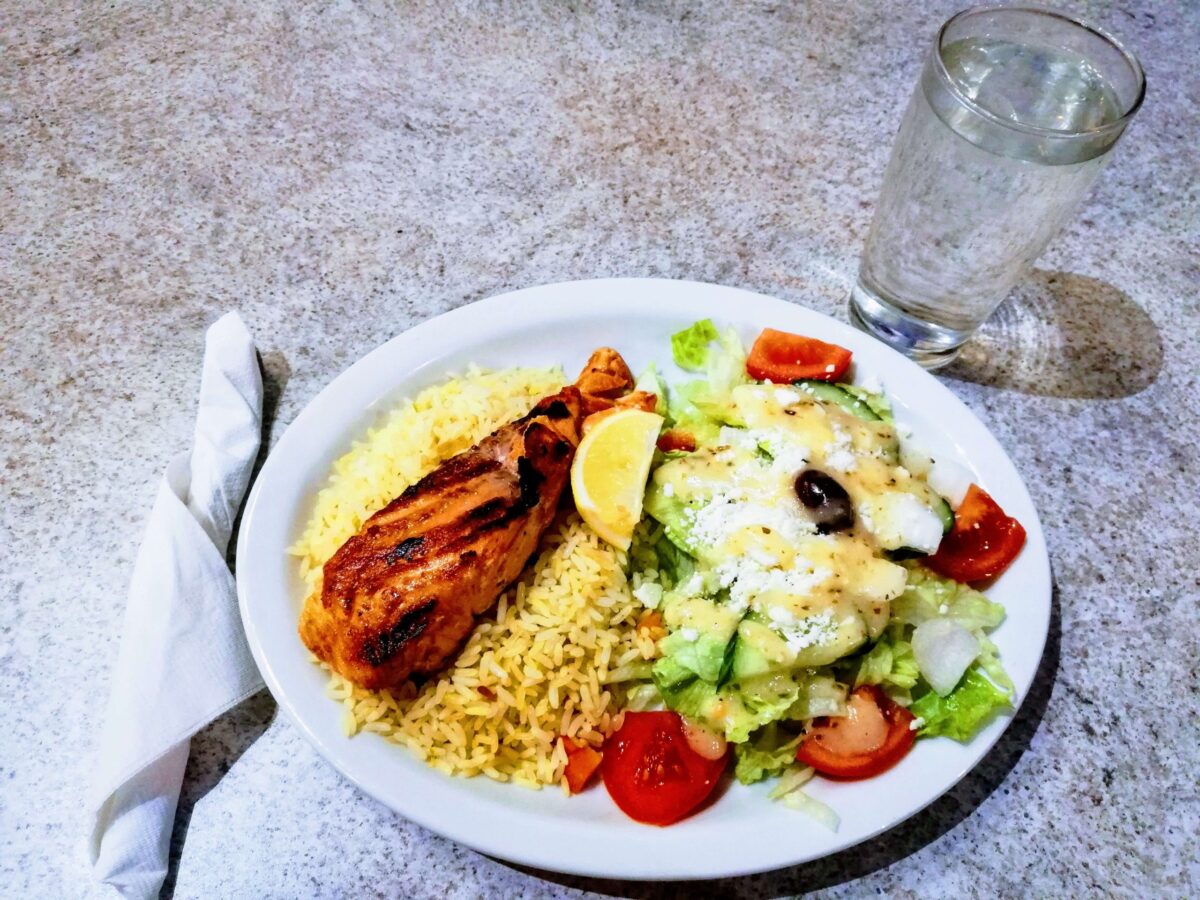 I am touched by the fact that there is a certain commonality around the world, whether it is a language or a religion.
Wouldn't it be great if it occurred simultaneously in the world or if someone told you?
Take tomorrow's 7pm bus to Ottawa, canada's capital!
Day 15: Words Island
To the ferry stop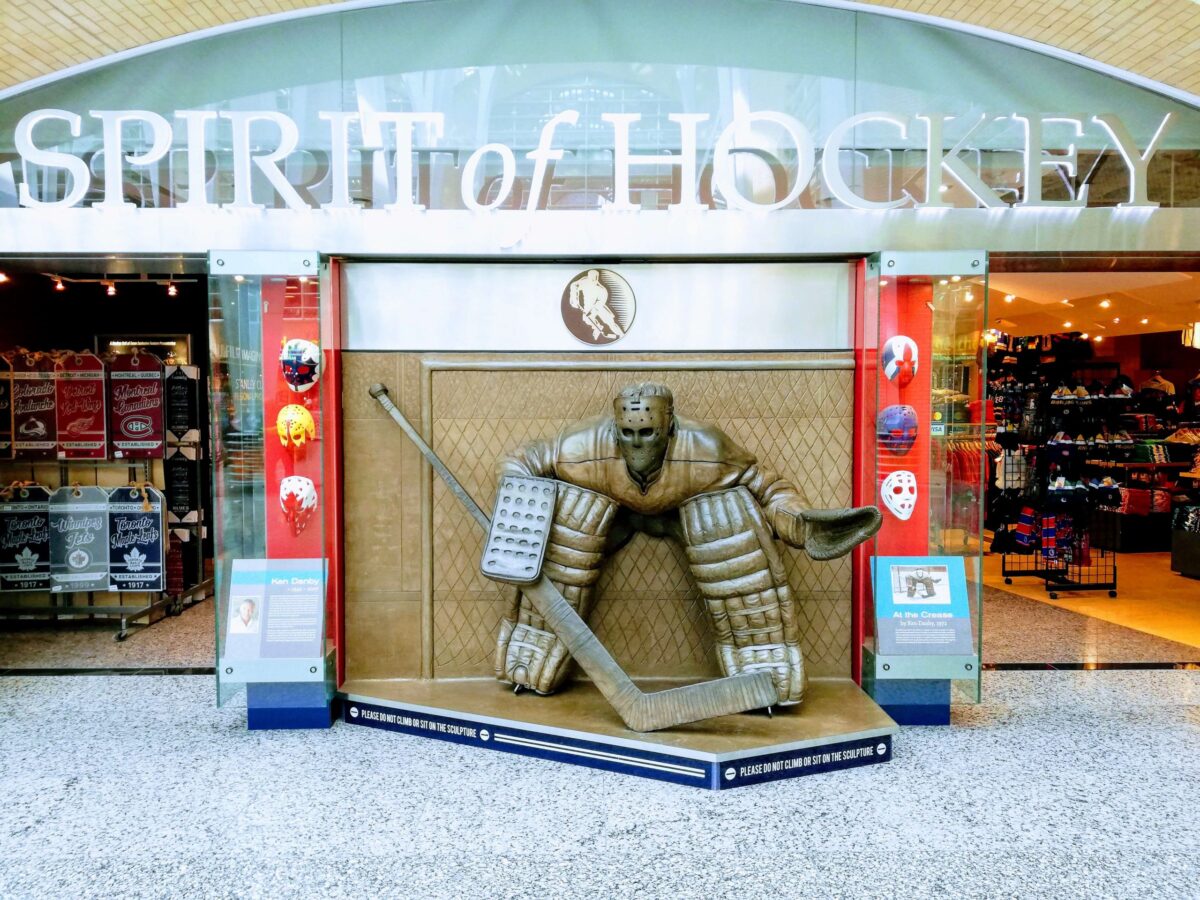 It is a minor ice hockey in Japan, but it is a representative sport in Canada.
There is also a museum that exhibits the history of hockey and the tools used by famous players.
Sad about seeing the mask and only coming out on "Friday the 13th"…
I was looking for a sightseeing spot to get to the bus stop at 19:00, and the Toronto Islands seem to be interesting.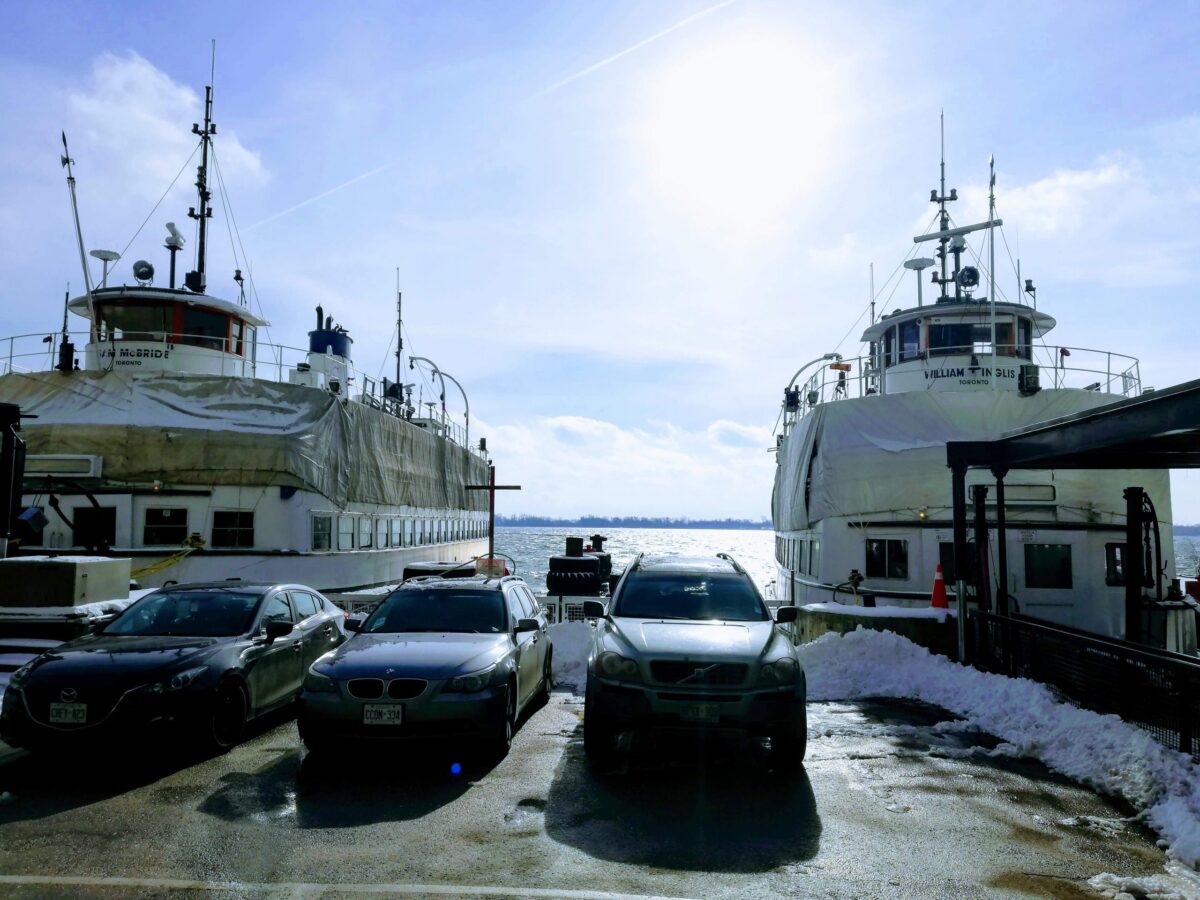 The Toronto Islands are roughly divided into three islands, but in winter they only operate ferries to one island.
I paid a little over $8, which is a round trip fare, and it takes about 15 minutes by ferry with my car.
The color of the sea was different from Japan, and it was beautiful!
* Added: It was Lake Ontario, one of the Great Lakes, not the sea … I didn't notice it at all!
That man, on the Resistance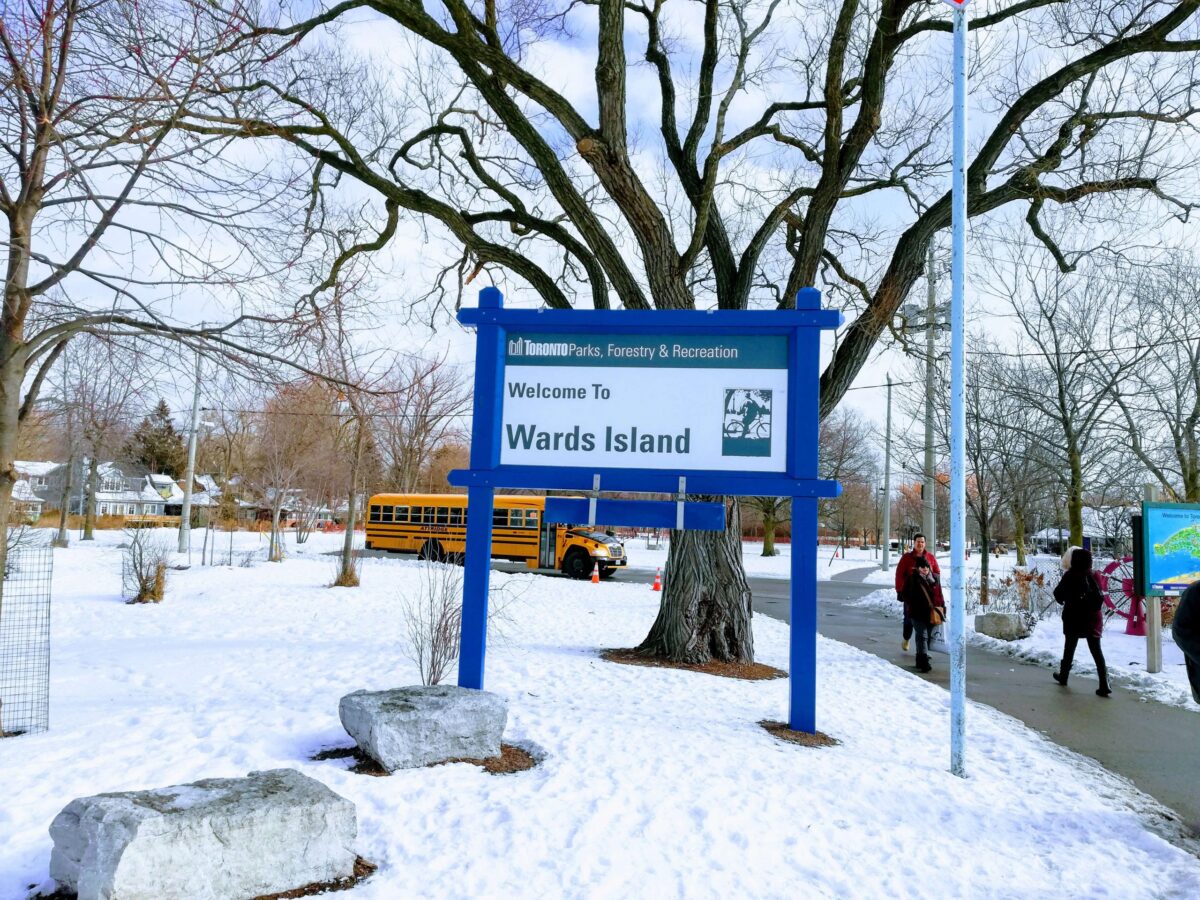 When I was talking to the residents who were walking their dogs, my grandfather invited me to have tea.
At the meeting place where old people gather, we taught about the history of the island while eating coffee and cookies.
He was once one of those who fought the Canadian government for the island's residency rights.
The Toronto Islands have a history of the Canadian government's opposition to it in an attempt to evict its residents.
By 1963, all the islanders leaving the island had left, and the remaining islanders began to counter plans to remove the Metro Council's homes. The demolition was still underway, but the number of demolitions was reduced, with David Rothenberg, the islander's city councillor, backing the islanders' claims. The Toronto Island Resident Association (TIRA) was formed in 1969.

Wikipedia "Toronto_Islands" Translated into Japanese
After that, my grandfather lent me my own bicycle, so I was able to go around the Toronto Islands easily.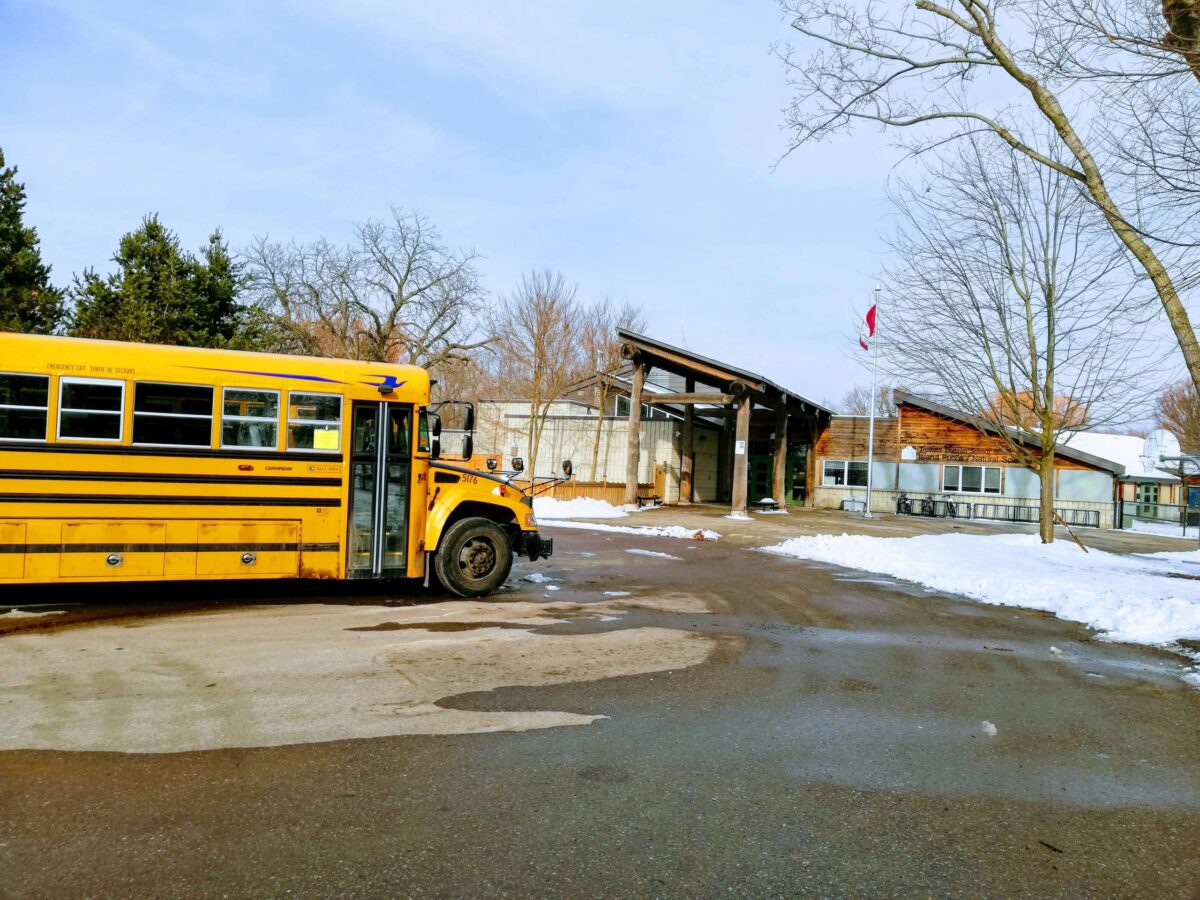 Many of the Toronto Islands are connected by bridges, allowing you to get around by bike or on foot.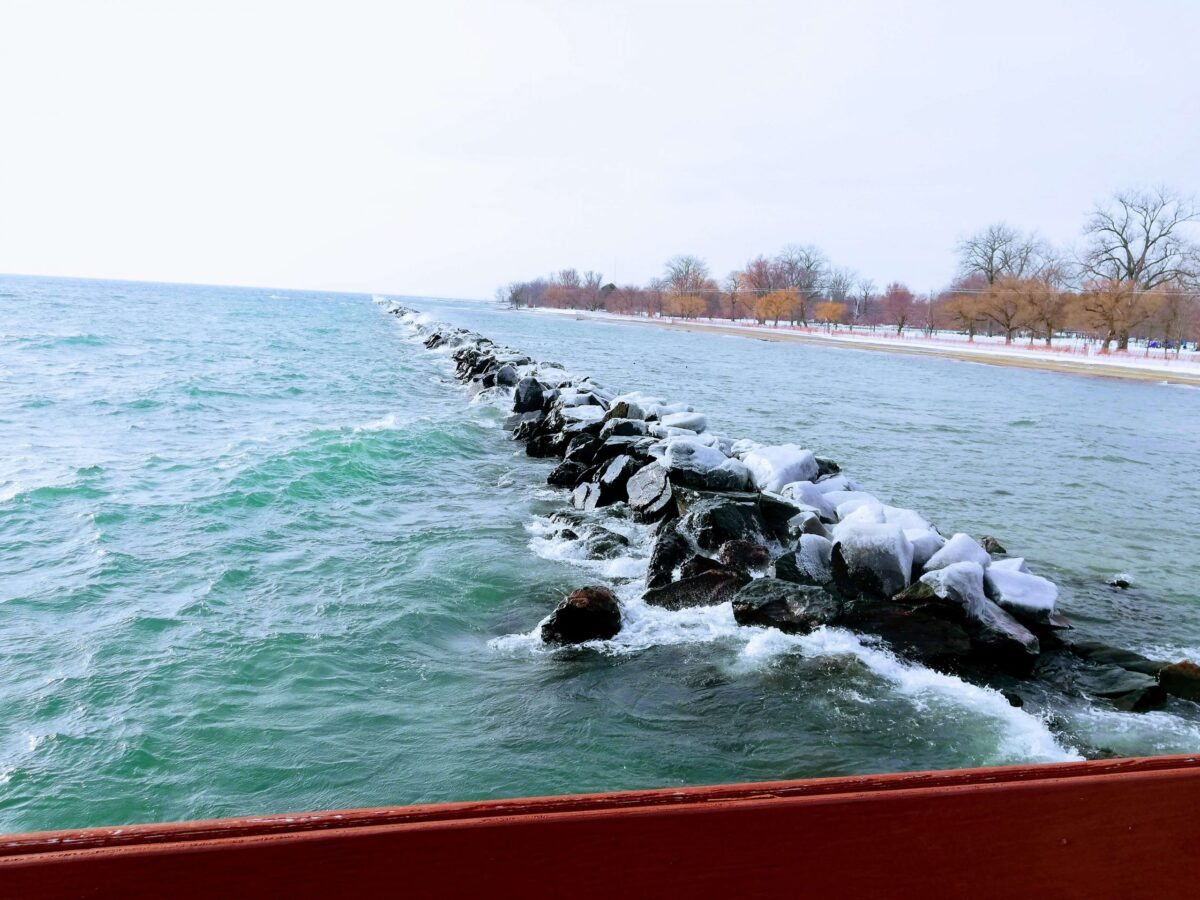 It's just cold, windy.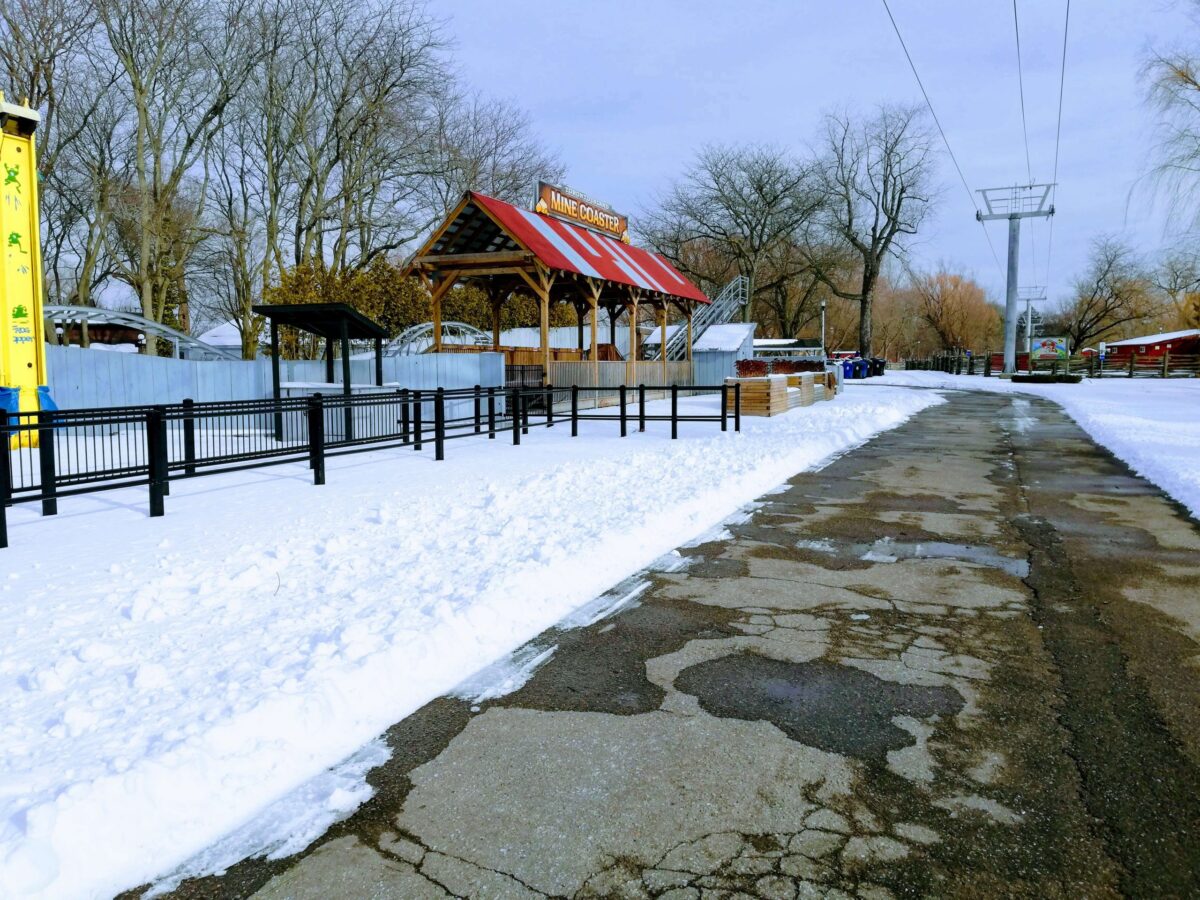 Central Island has an amusement park for tourists, but it is closed until May.
Maybe because it's winter, there are few people except the living quarters, and I was able to enjoy the quiet island nature!
Waiting for the bus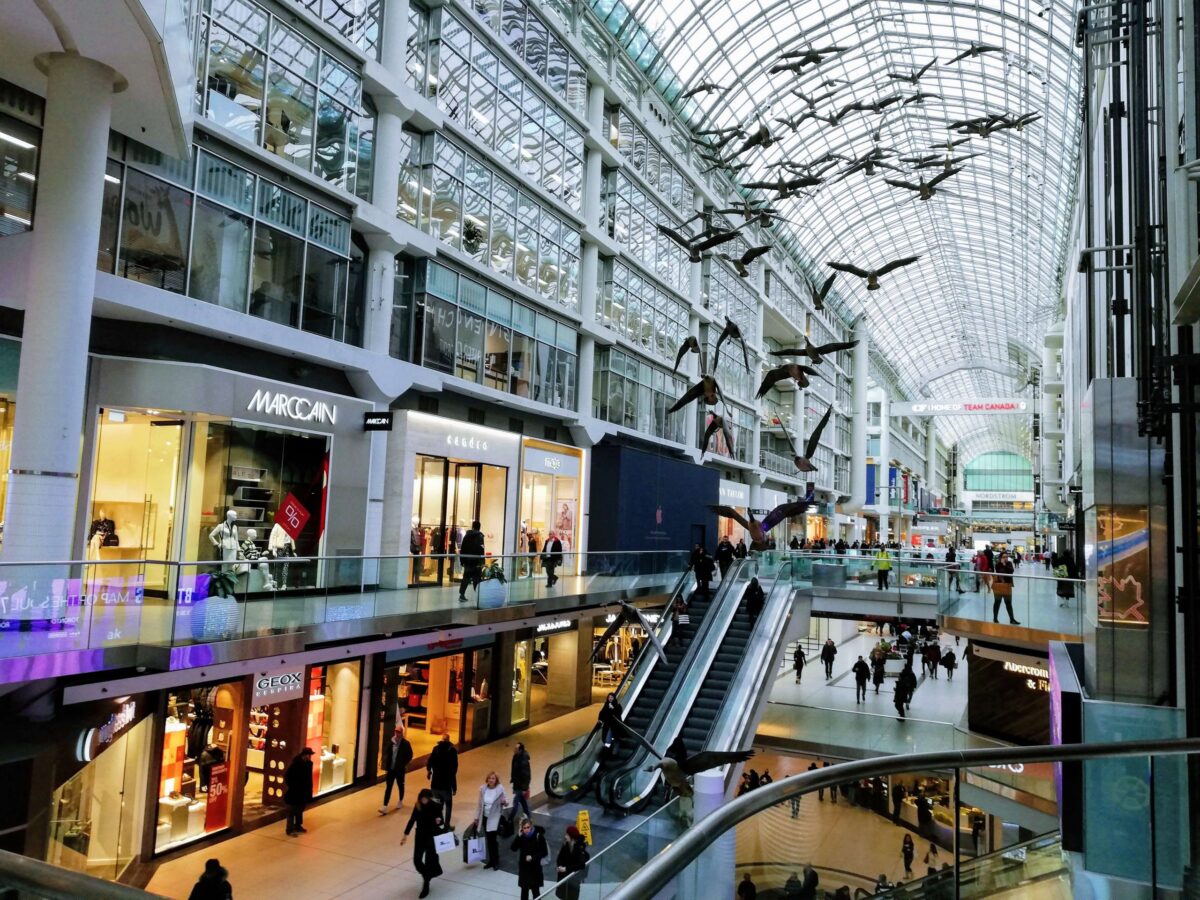 As long as I walked, I got the impression that the city was fairly compact.
The main part went around, so I spent time wandering around a big shopping mall.
Ducks flying inside? Is hanging from the ceiling with a model, it is very fashionable!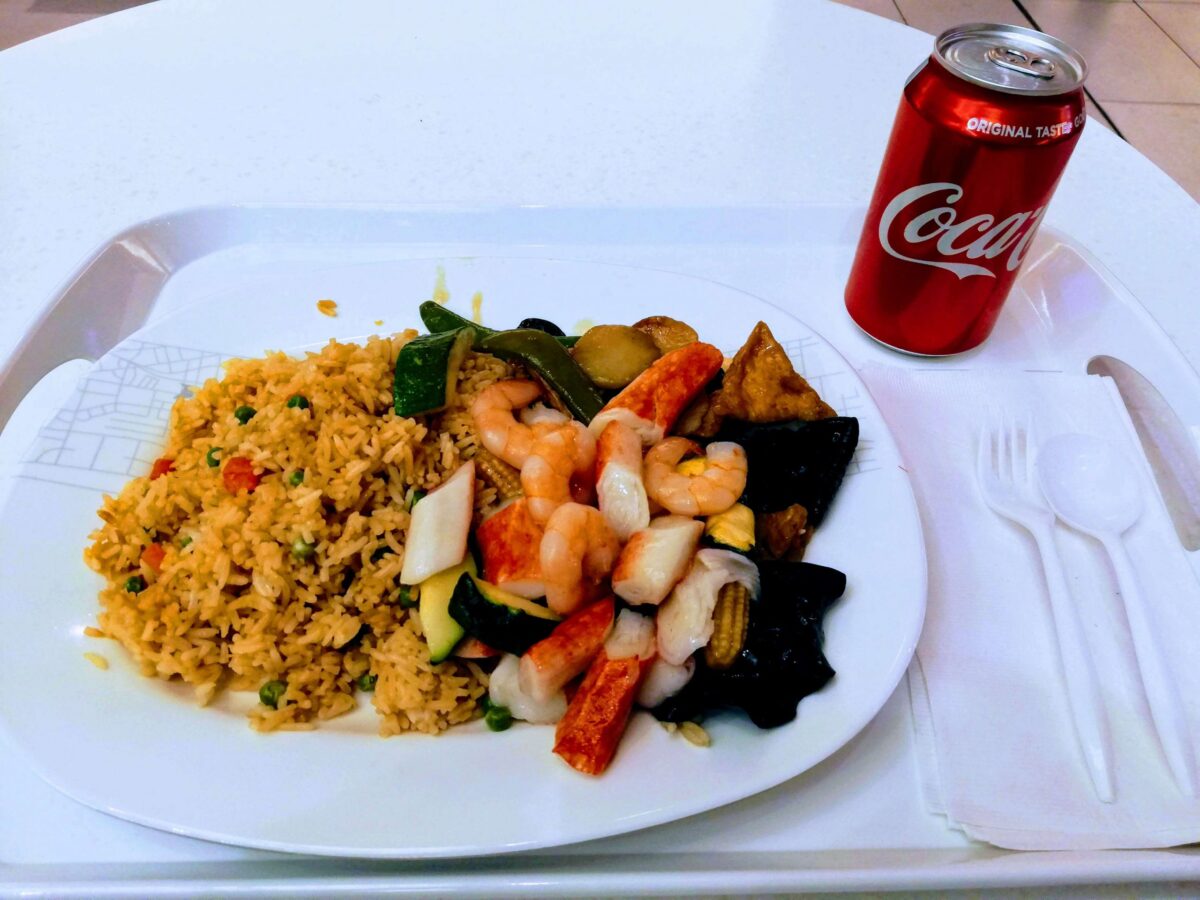 For a late lunch, we have Chinese food (CAD 11) in the shopping mall.
I'll ask you what kind of drink you drink, but it's mostly a coke because you can't hear it …
To ottawa, the capital city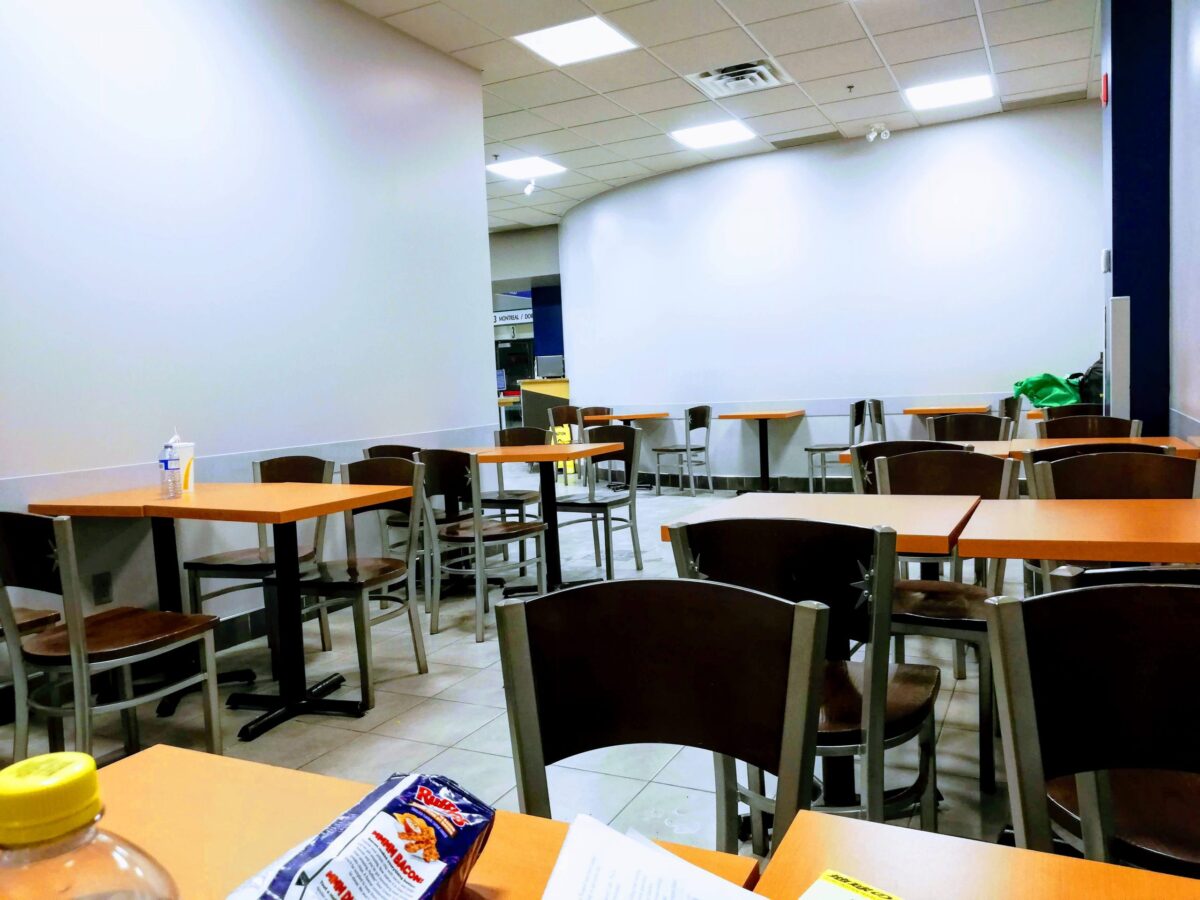 I take the 19 o'clock bus to Ottawa, but as soon as I get tired, I get a blith.
But this was saved later, if you thought arrival was 6 o'clock in the morning, you will be dropped off the bus at midnight for some reason.
It seems that you have arrived at your destination, so is it a mistake in the timetable? (I still don't know.)
It is dangerous to go outside in the middle of the night, so I am writing an article in the waiting room, but maybe it will be kicked out …
Day 16: Ottawa
I managed not to be kicked out.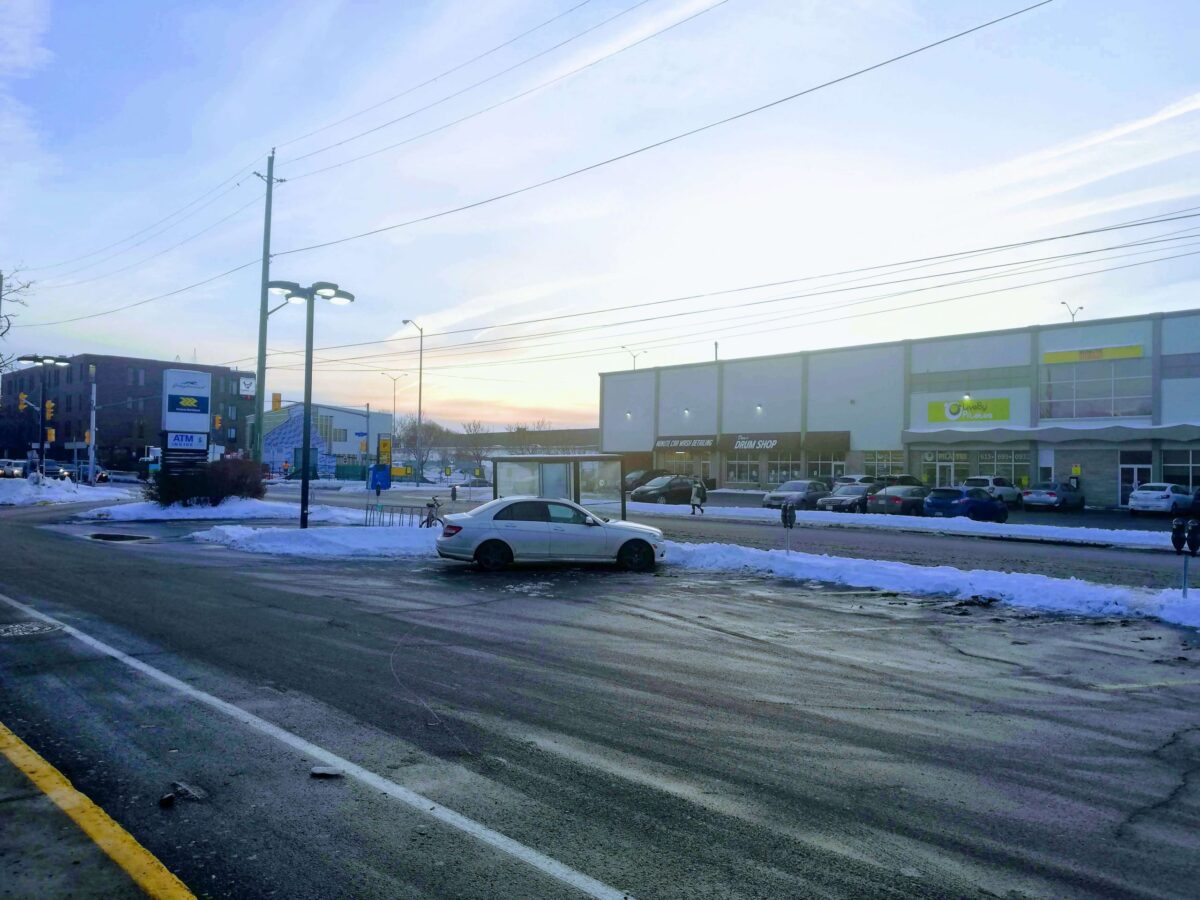 I was not kicked out of the bus stop, but my eyes were clear and I couldn't sleep at all …
To be honest, I can't hear english very well, so I'm moving while watching the people around me.
After killing time at the bus stop until 9 o'clock, we will continue to the city.
Canadian Parliament Building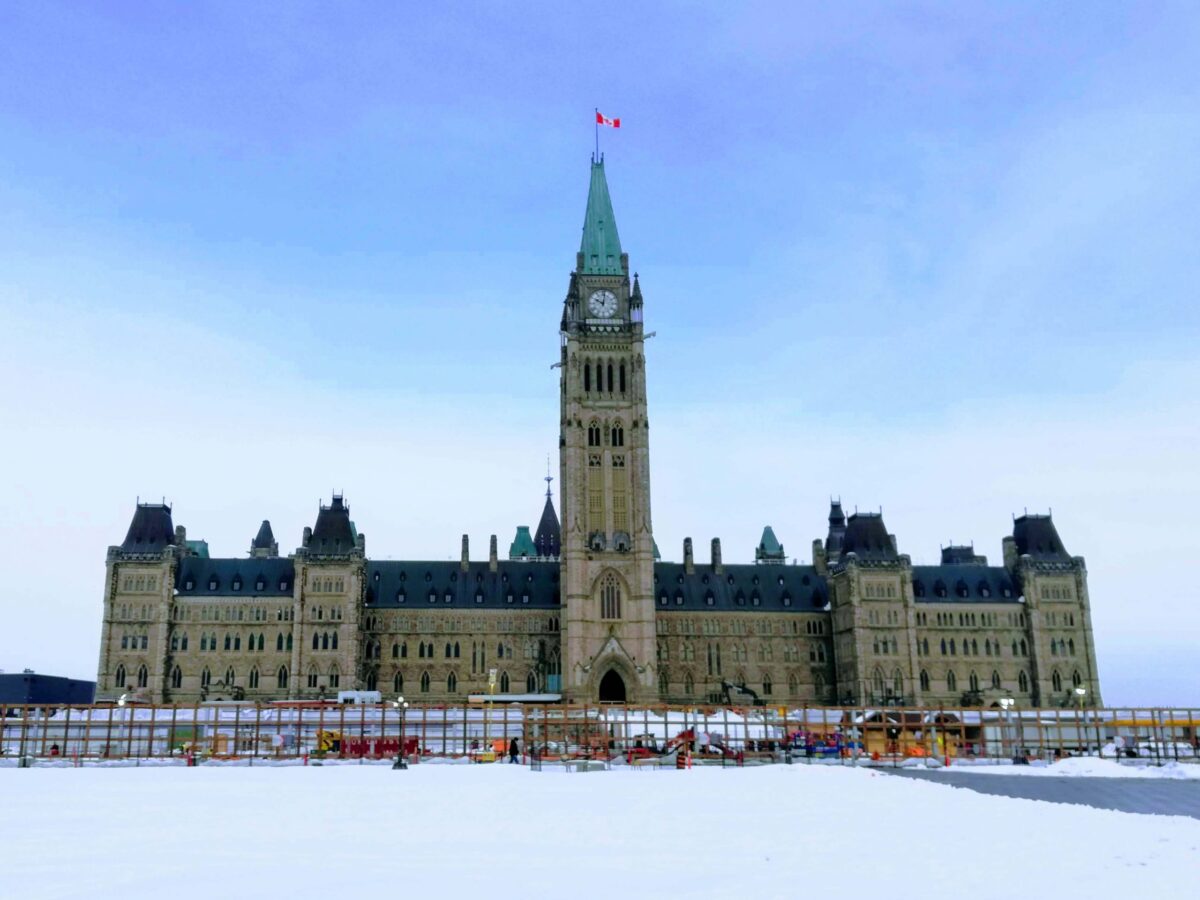 A majestic building appeared in front of me immediately.
The Houses of Parliament consist of three main, east and west, and the central tower is currently under construction.
We hold meetings at either tower (forgotten) until renovation 10 years later.
We are not having a meeting now, but on this day the Prime Minister seems to be coming and it was completely staggy!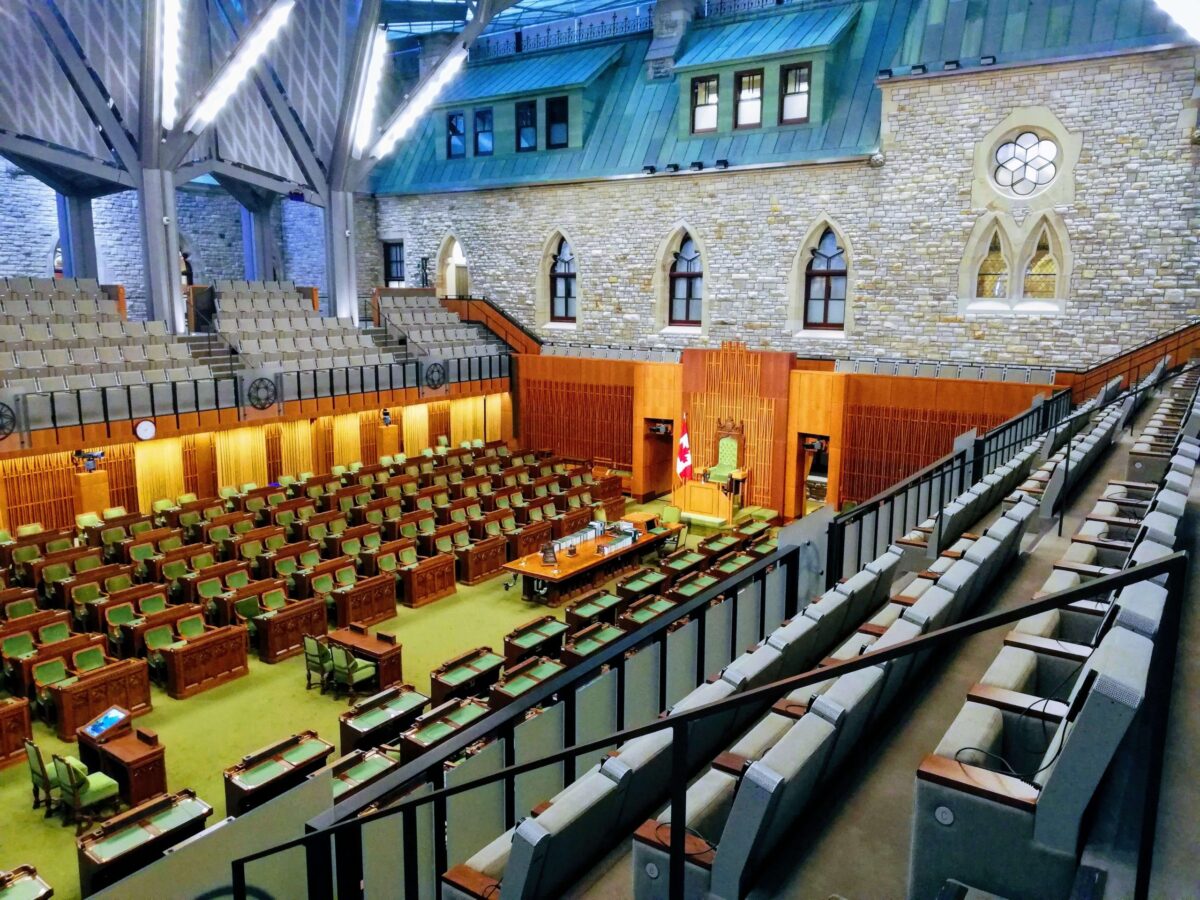 I didn't think it was a shiny and Capitol building.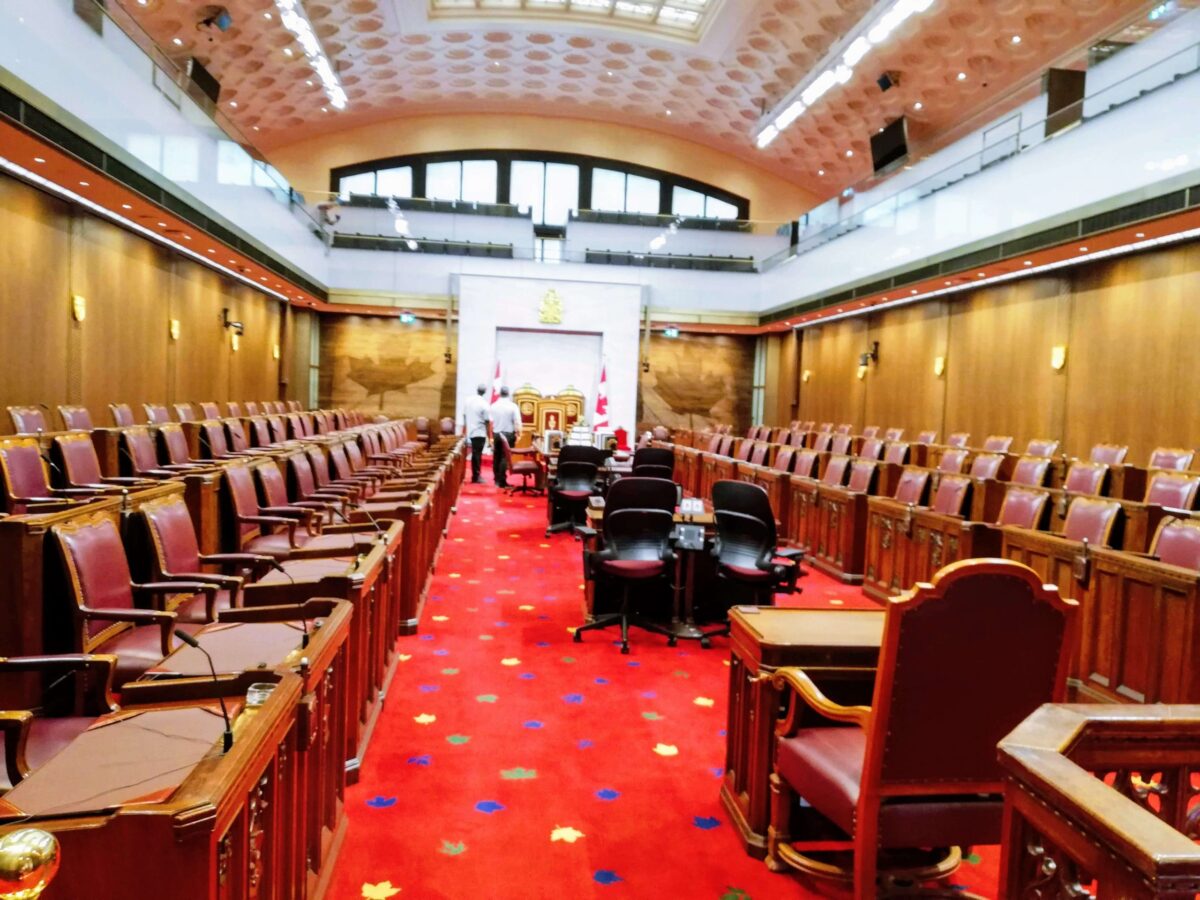 I also went to the House of Representatives (both students are free)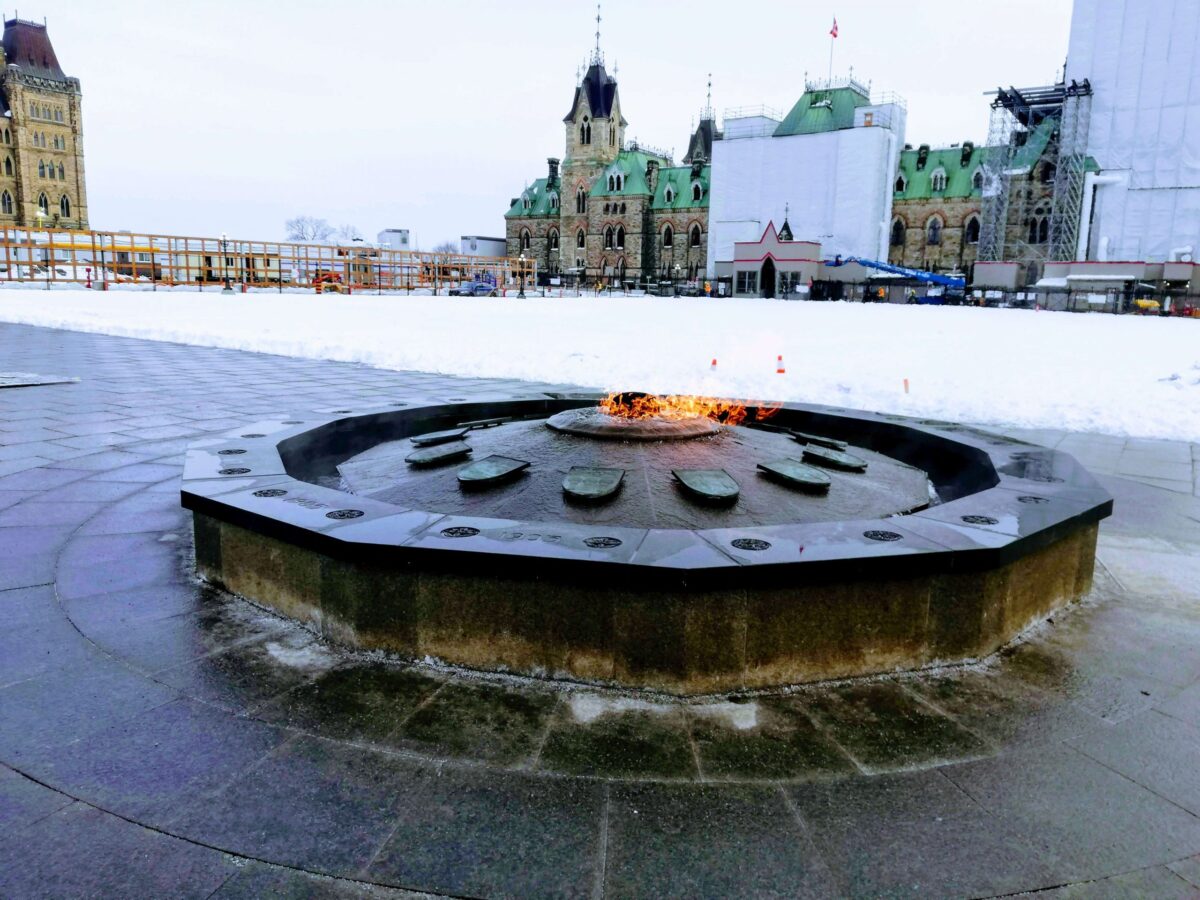 I don't know what the fire is for, but the outside was cold in its own way, so it was convenient to get warm.
Ridot Canal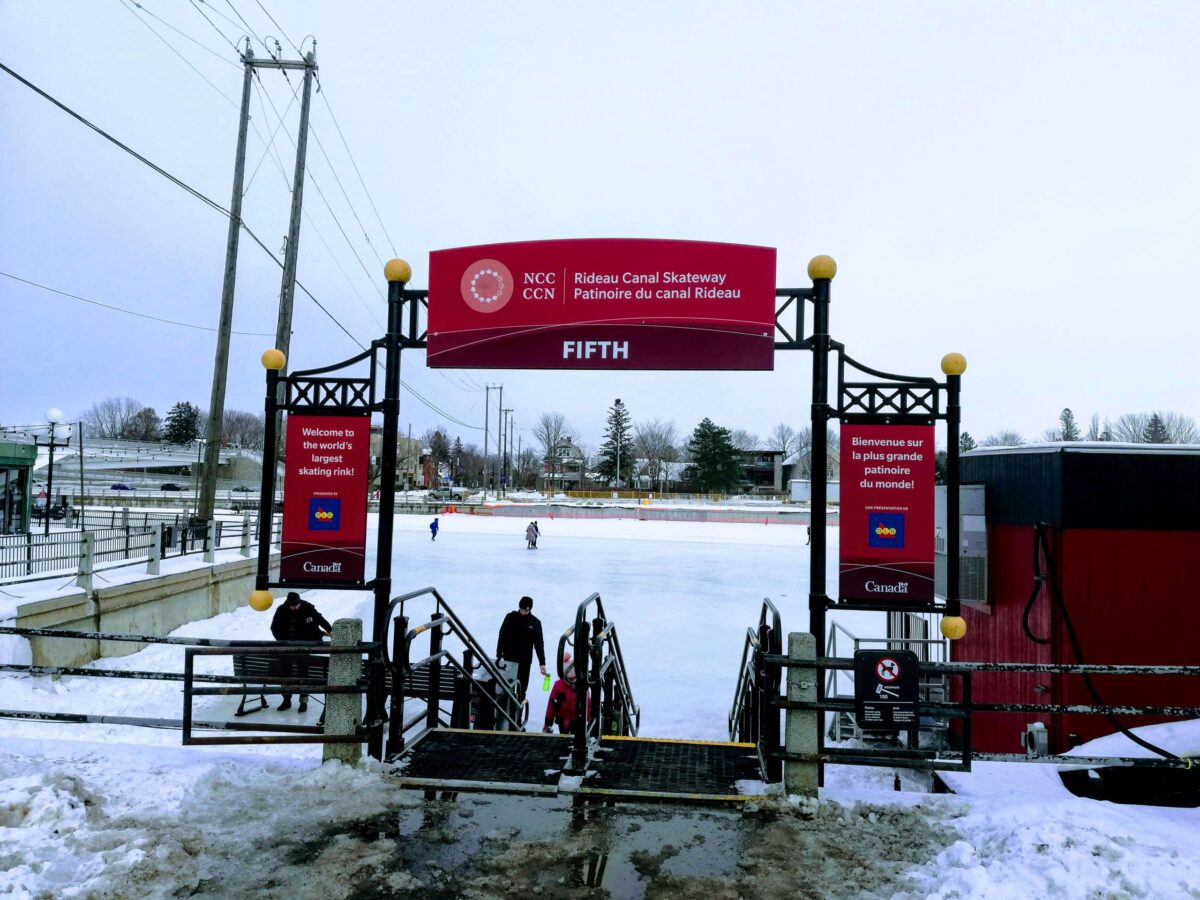 I've been gliding on the world's longest skating rink, which is also listed in Guinness!
Because it was warm on this day, all areas were not open.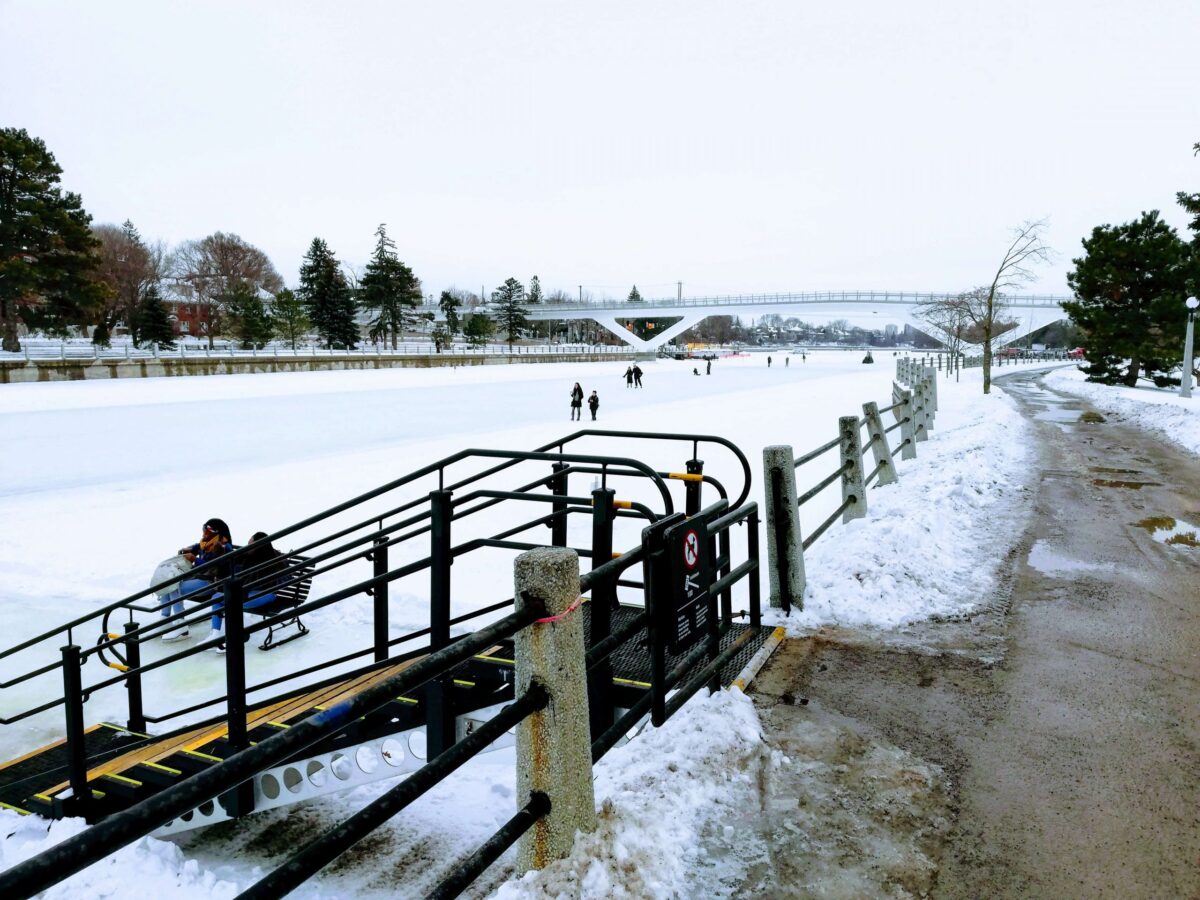 I wonder if it was 7.5km when it was all opened …
When I saw mothers pushing strollers on skates, I thought that people here would be more mobile in winter.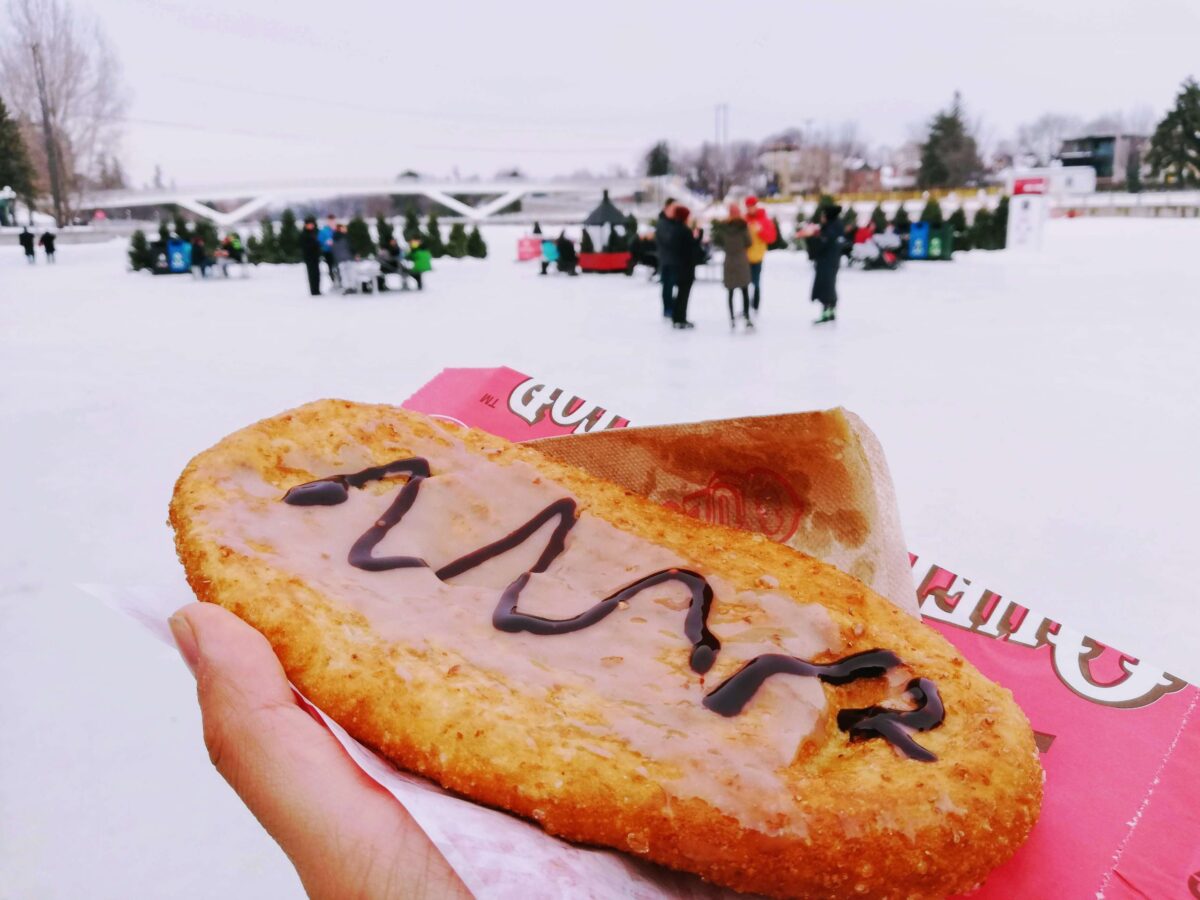 Maple cream and chocolate are on top with a candy called "Beavertail".
Byward Market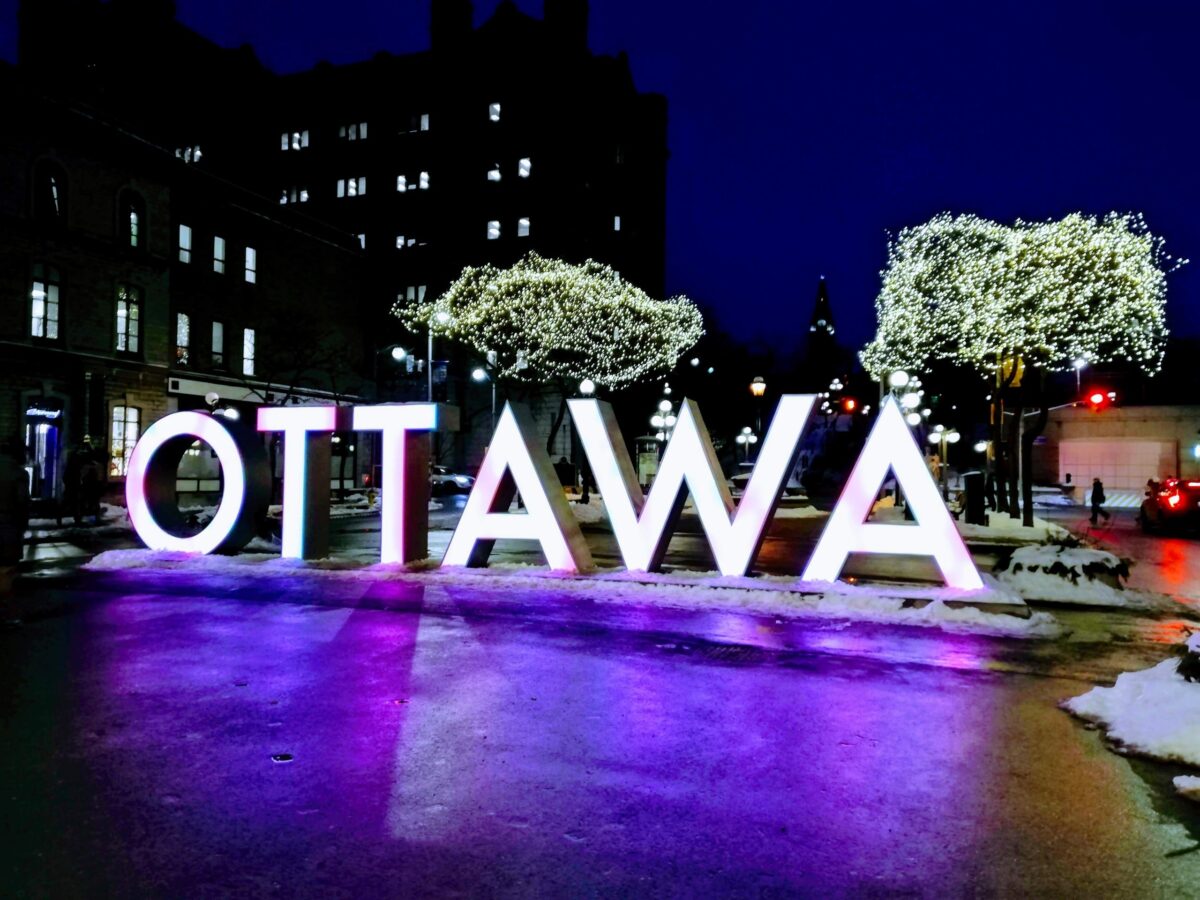 Discover the restaurant district where Christmas decorations still remain.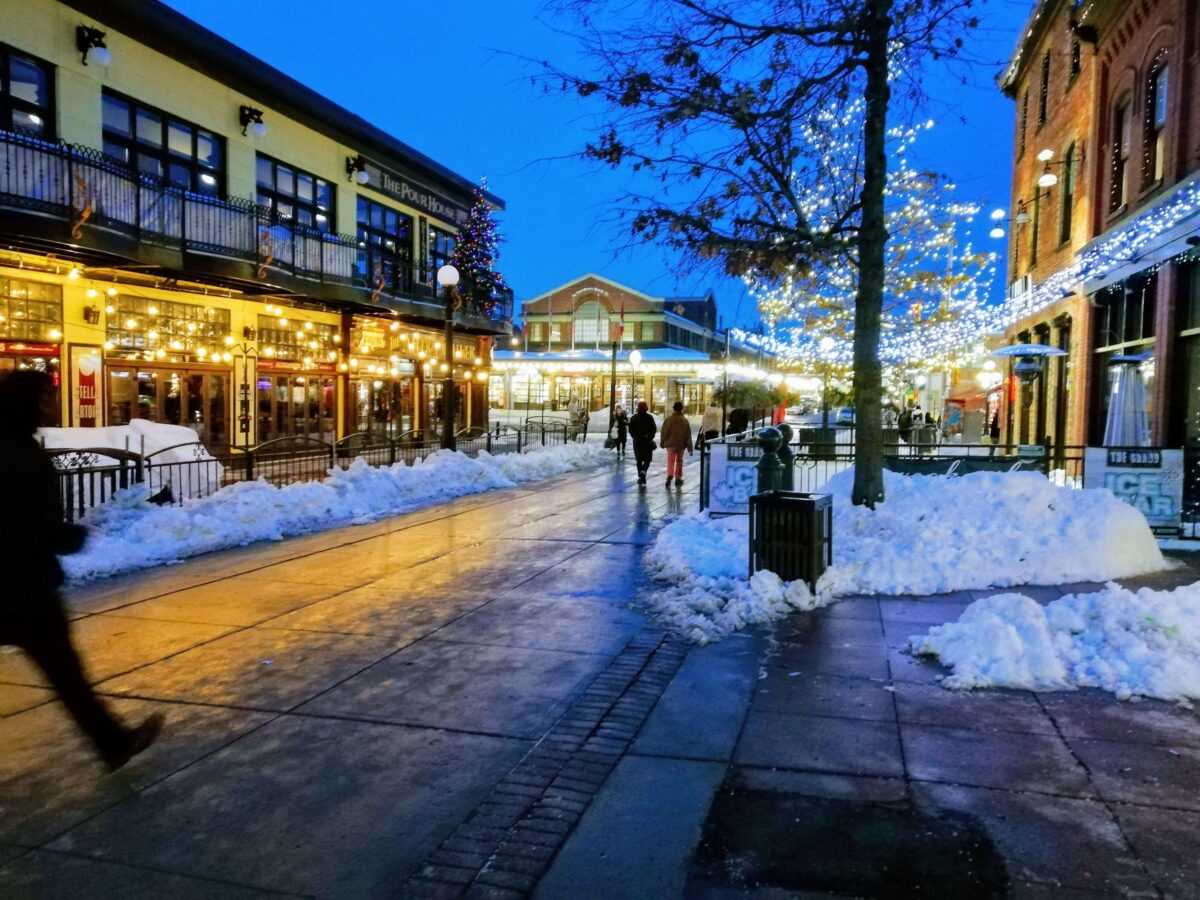 I'd like to eat lobster or oysters, but dinner is not possible because it's C$40 a dish.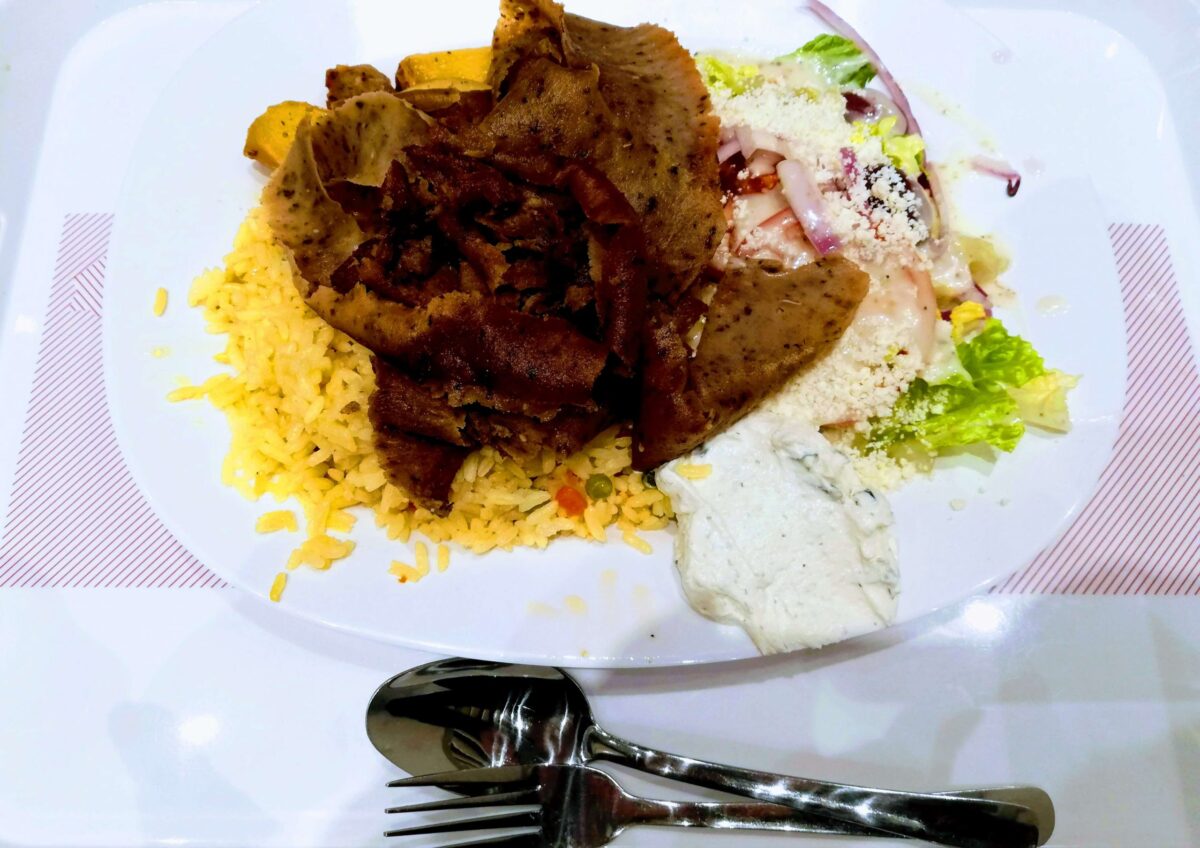 I ate Greek guillos at the food court.
In Greece, thinly sliced meat is stacked on a stick, roasted on fire from the side while turning the stick, and the meat that is removed from the burnt place is called Gilos, Heros, Eros, and Gyros (γνν).
I'm thinking of going to the museum tomorrow!
Day 17: Canadian Museum of History
Notre Dame Cathedral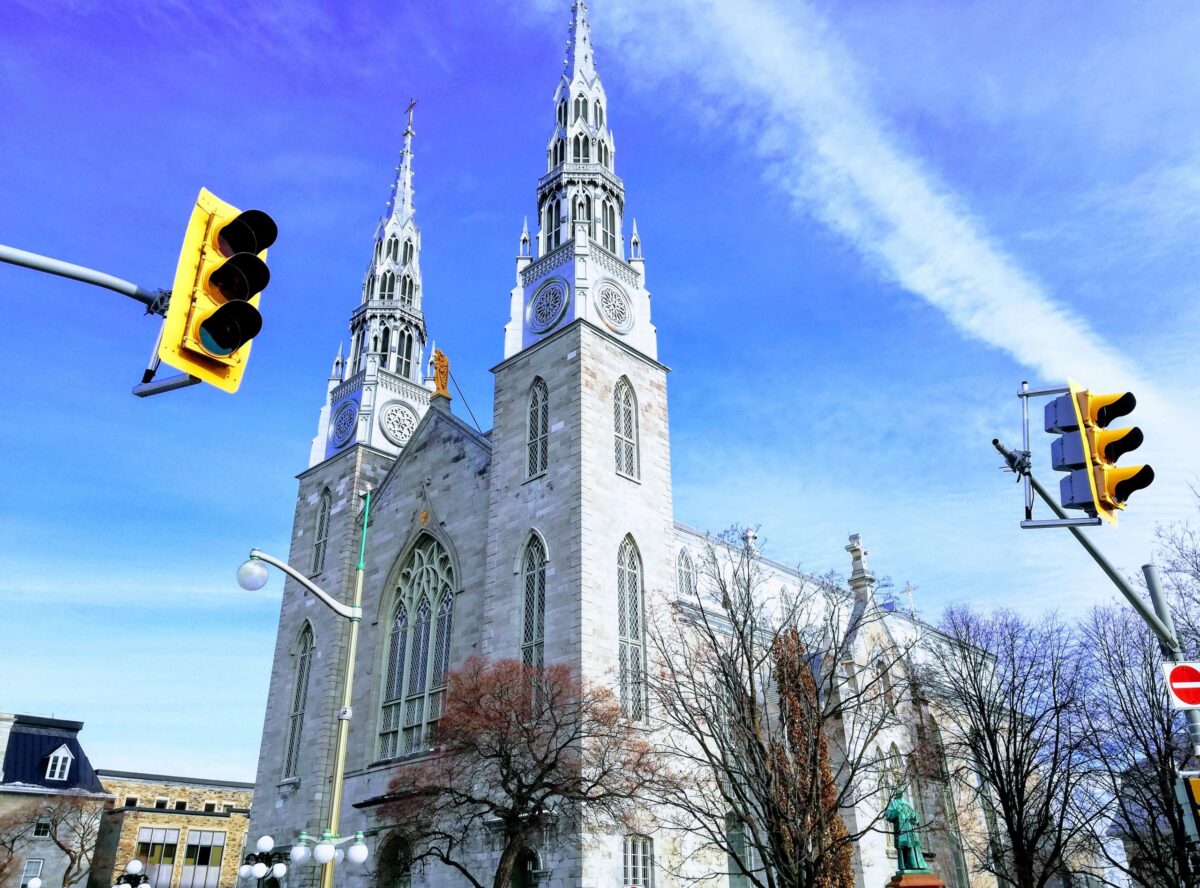 The main part of this museum was French, and english explanations were included in the assistance …!
I don't mention it much on my blog, but I really like the appearance of the church and take a picture when I find it.
I think the religion of Christianity is very wonderful in that it created church architecture!
After all there is no ceiling painting
The pipe organ has been playing for a long time, and when I thought it was a speaker, a woman was playing all the time on …
Ottawa National Museum of Art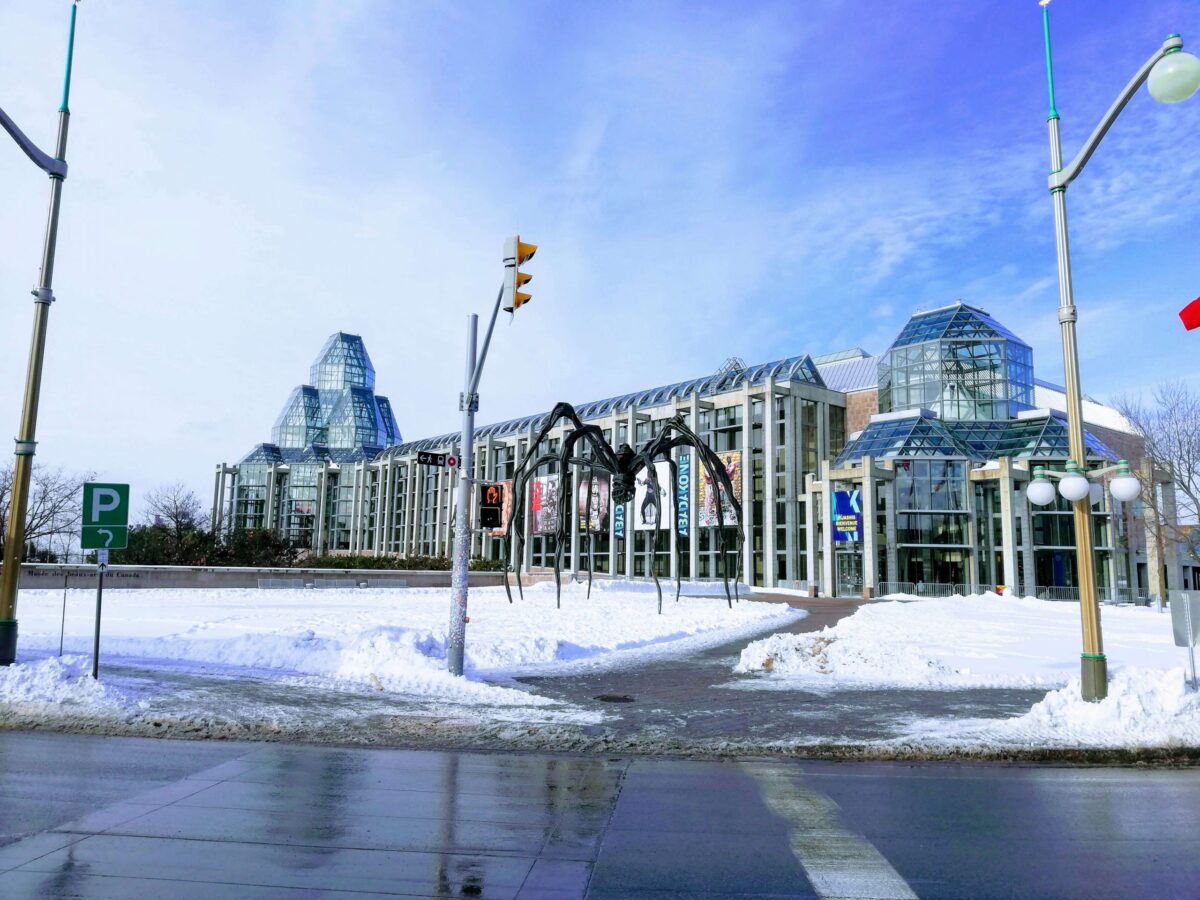 I did not go, but it looked beautiful, so it was only a photograph.
Canadian Museum of History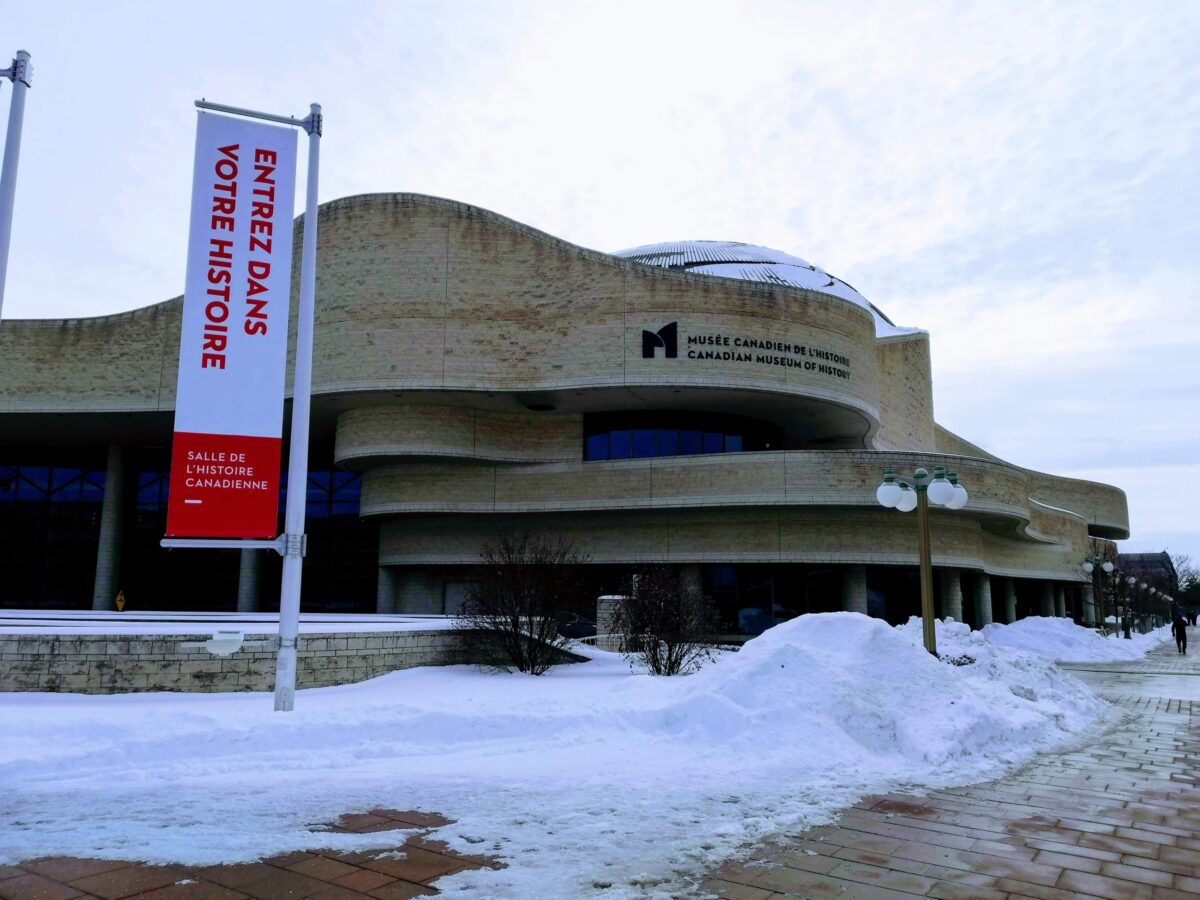 I'm tired of museums and galleries, so I went to the History Museum to study Canadian history!
I had the opportunity to find out about my favorite country in the class of elementary school students in society, and for some reason I chose Canada.
This trip was not a small part of the impact, and it was a good opportunity to learn about Canada again!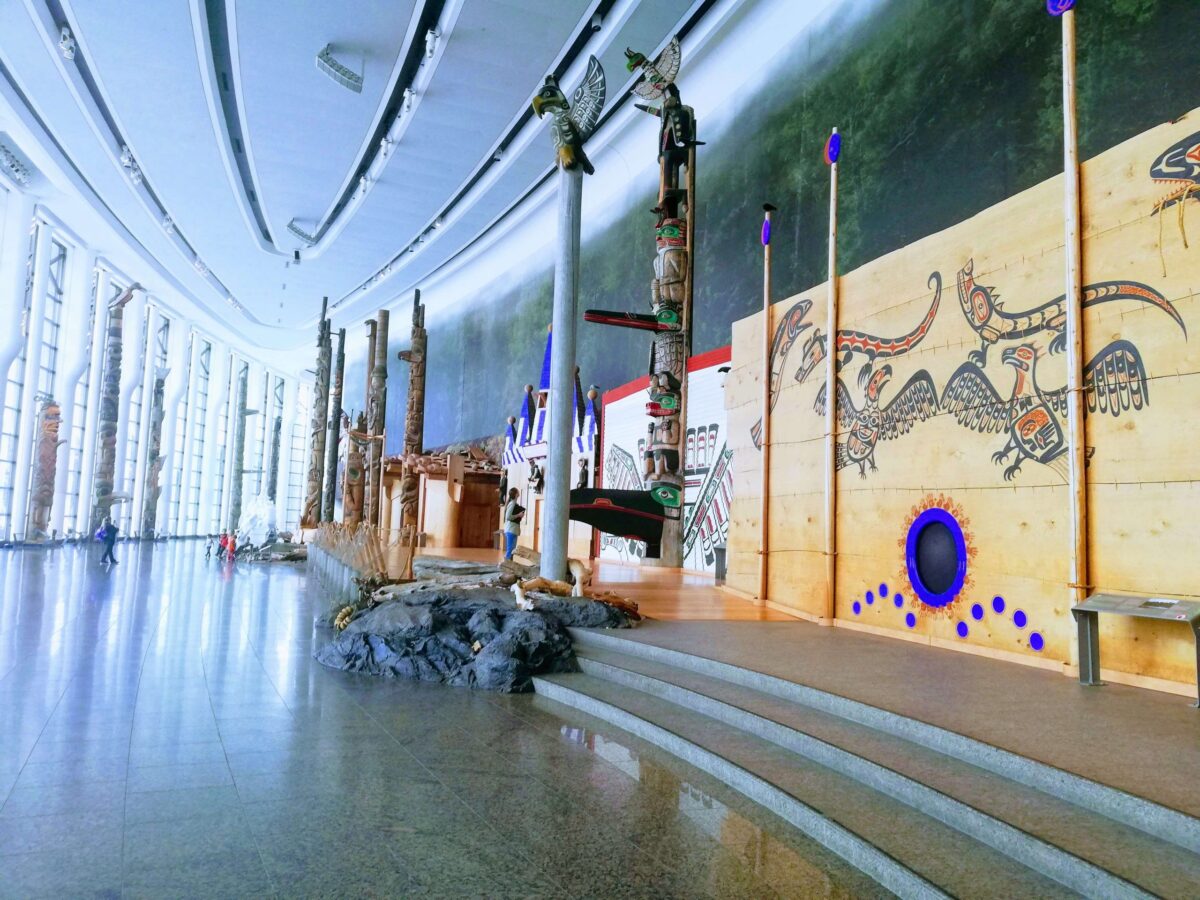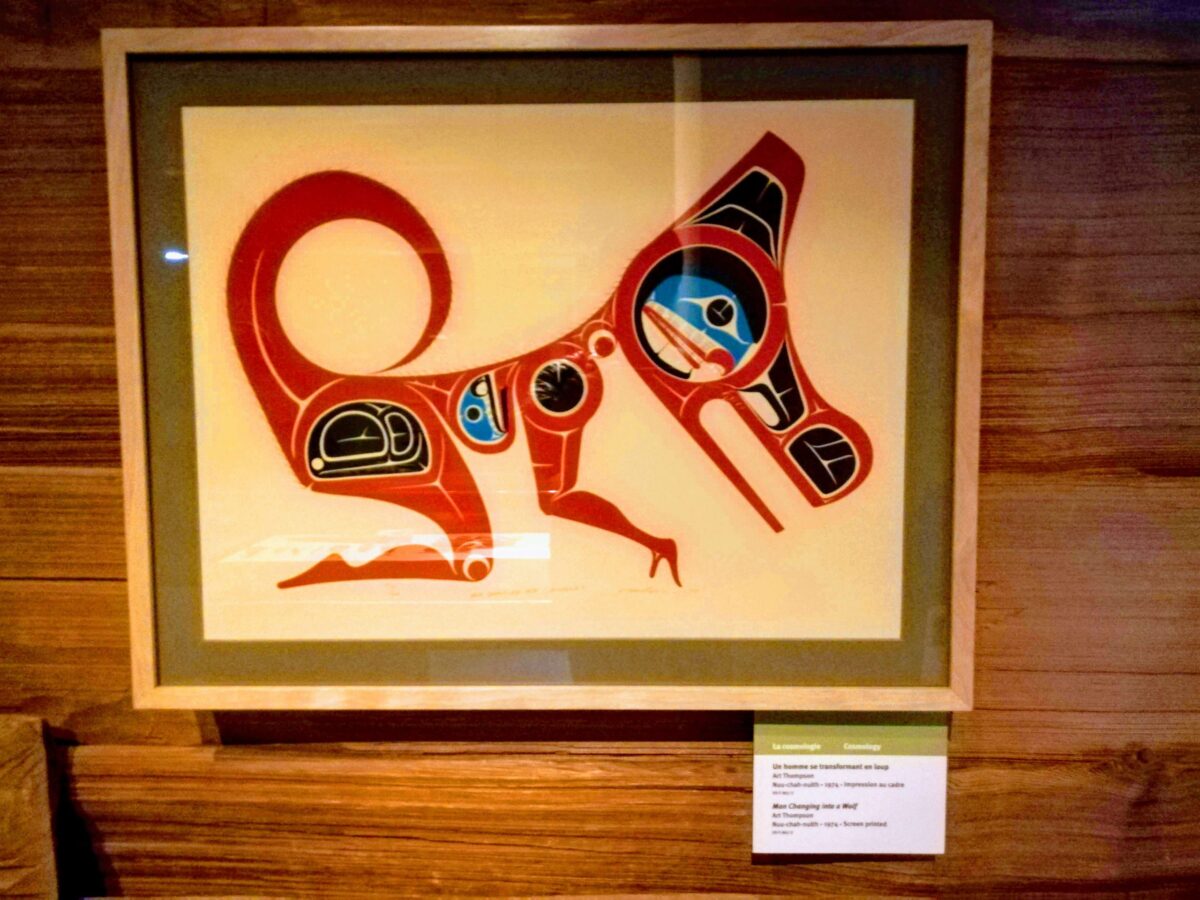 Native art has a common characteristic in every region, and I love it irresistibly.
They have a very big eye
Only two colors of eyes, white eyes and black eyes
Limbs are exaggerated
There are many motifs outside the person
Nowadays, there are few works of art with such characteristics, and it is very strange why they declined.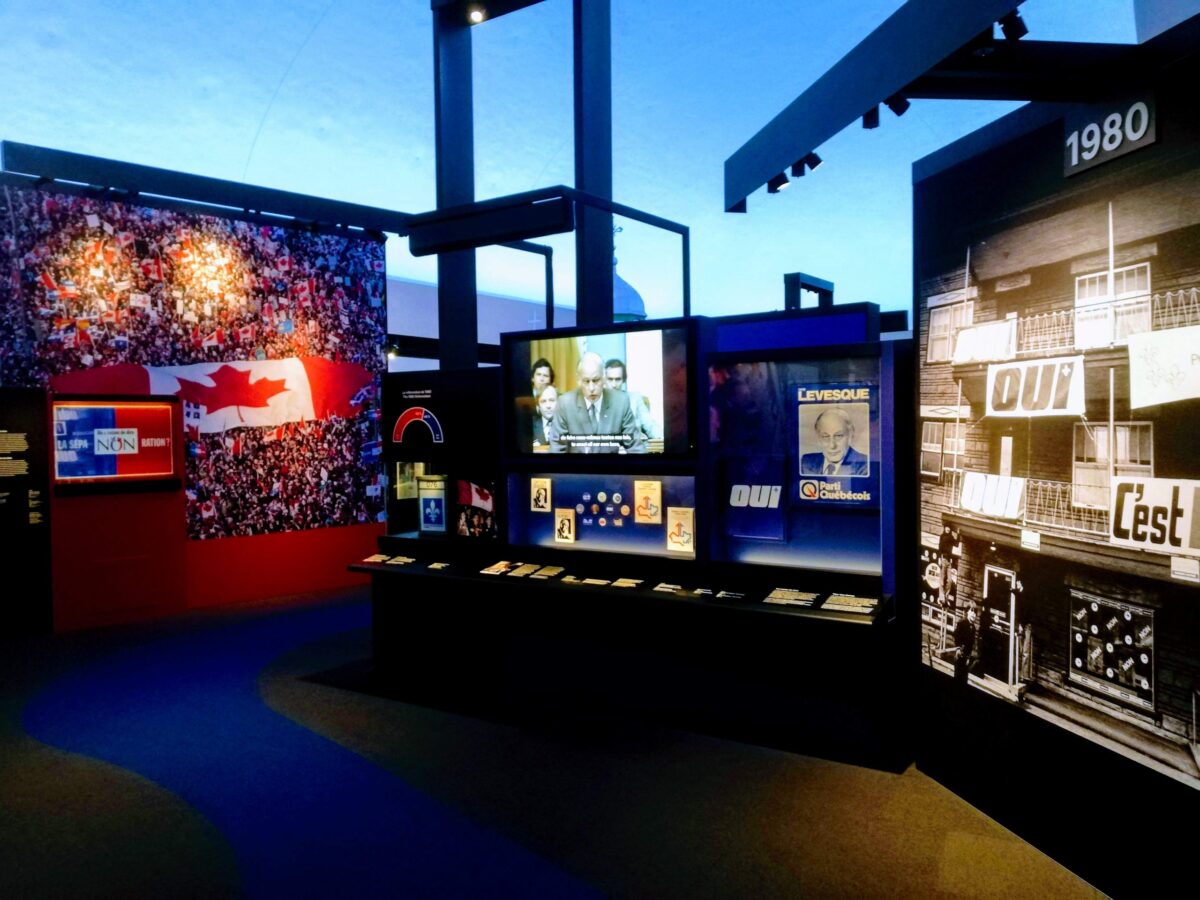 Canada has a history of being ruled by both France and The United Kingdom, and is more complex than I thought.
There is a lot of space devoted to exhibitions related to Quebec, and I realized that it was a very important issue for Canada.
From this poll, if Quebec actually becomes independent, it will be harder than Britain's exit from the EU …
Sandwiches and salads are served at the museum's restaurant.
Unlike Japanese museums, I appreciate that the meals in the hall are not so expensive.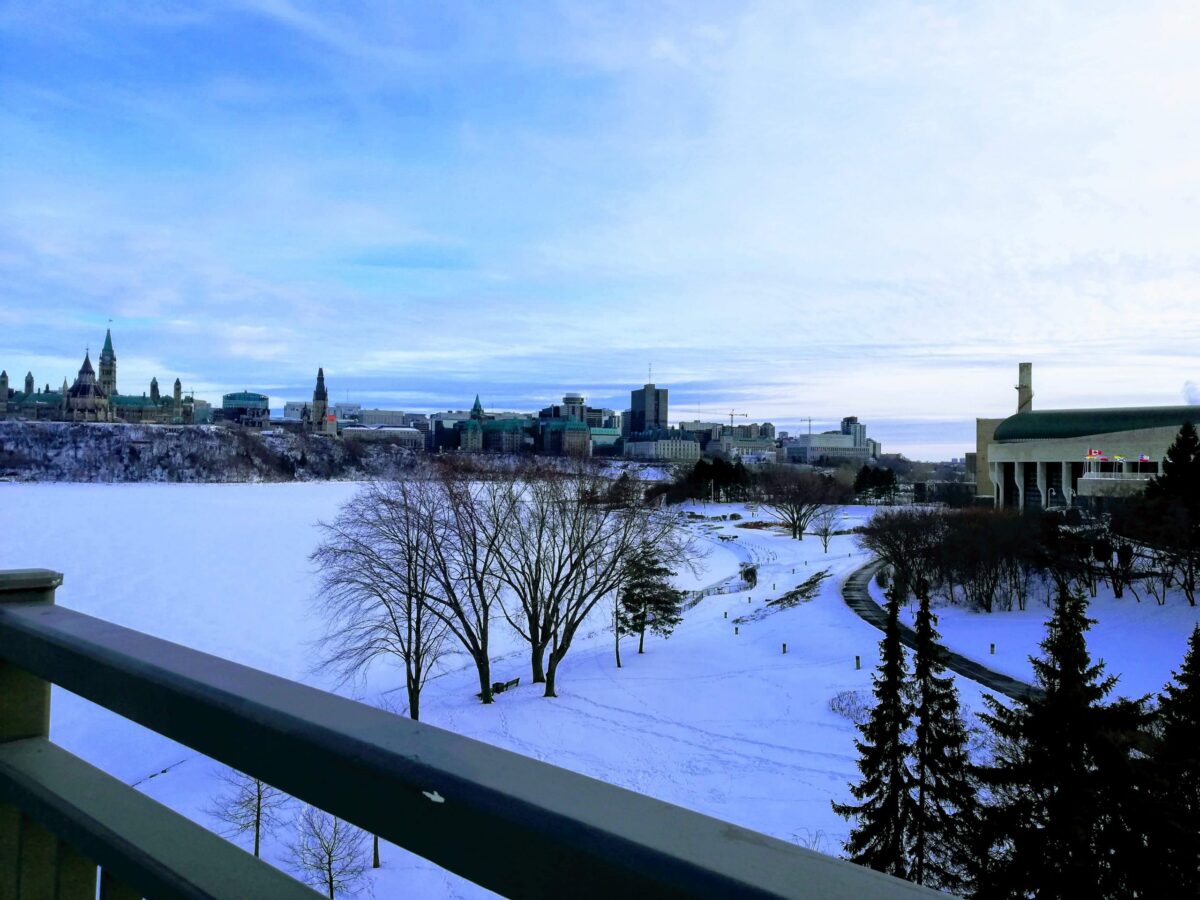 Day 18: Return once
bus terminal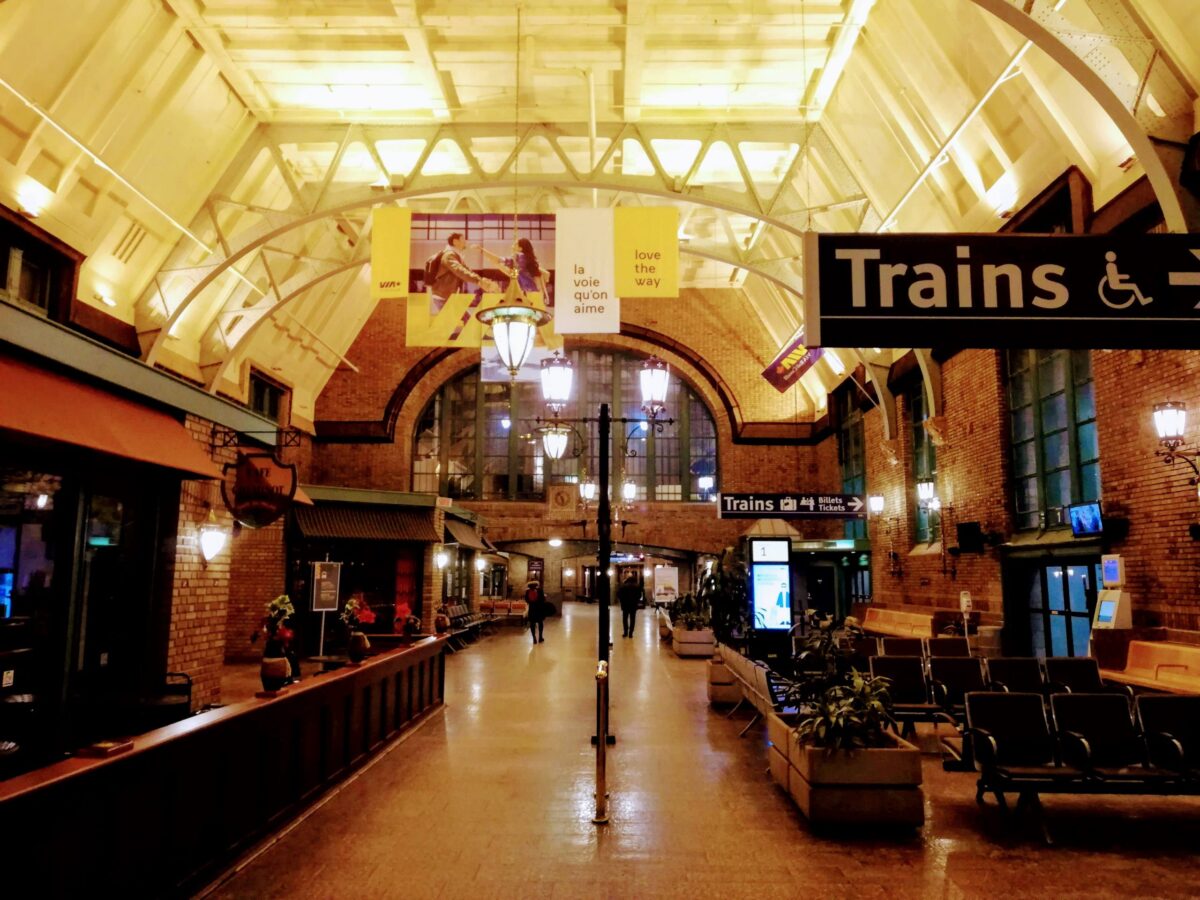 France is really troubled because I can't understand the language and I sweat coldly …
It was quite warm on this day, so it was not difficult to walk to the bus terminal.
The difference from the previous trip to Europe is the restriction of behavior due to temperature.
When the temperature falls below freezing, you lose your mind to go outside … Lack of spirit!
There is no bus directly from Ottawa to Quebec City, so I went to Montreal once.
Don't get expensive if you can't buy tickets online… (The window is online + about C$10)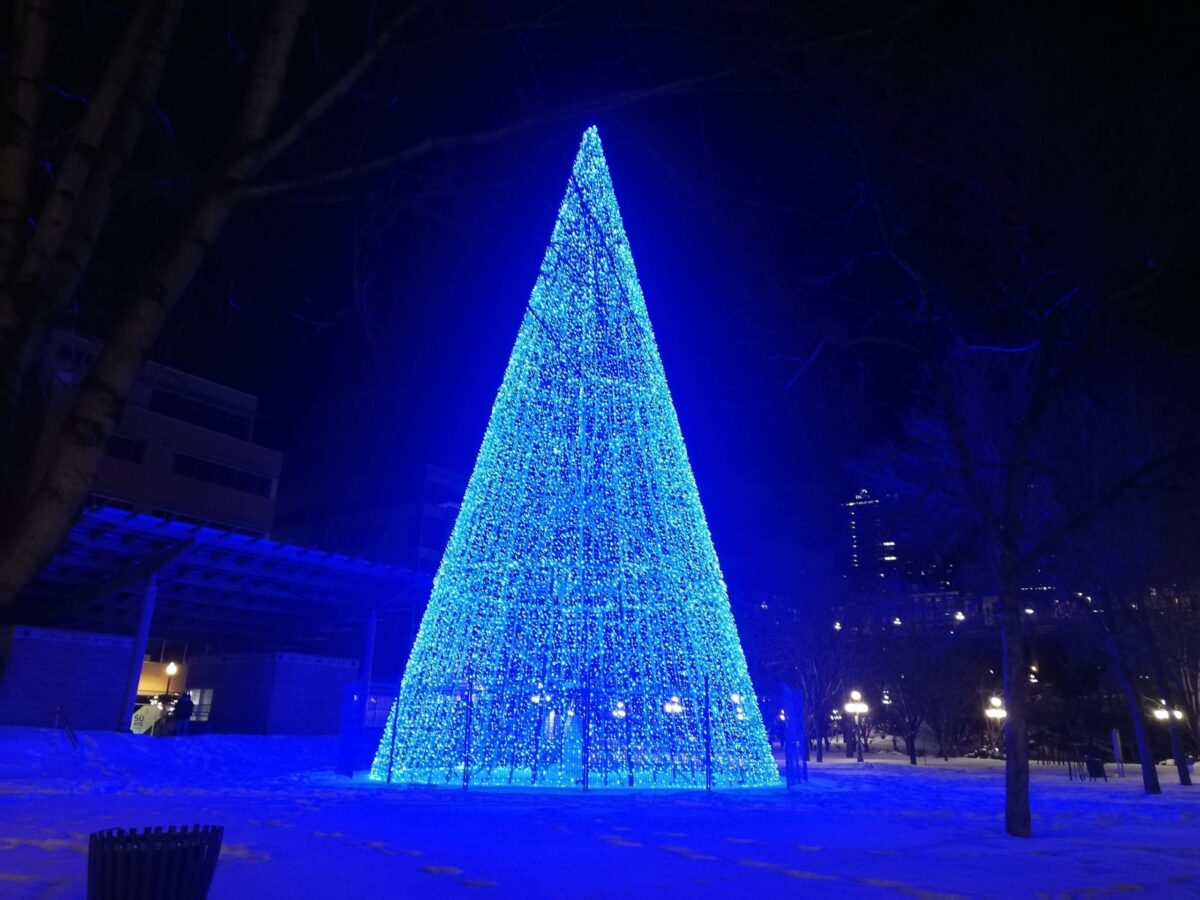 The river seems to be all frozen!
It took about 7 hours in total?
The walk is tomorrow.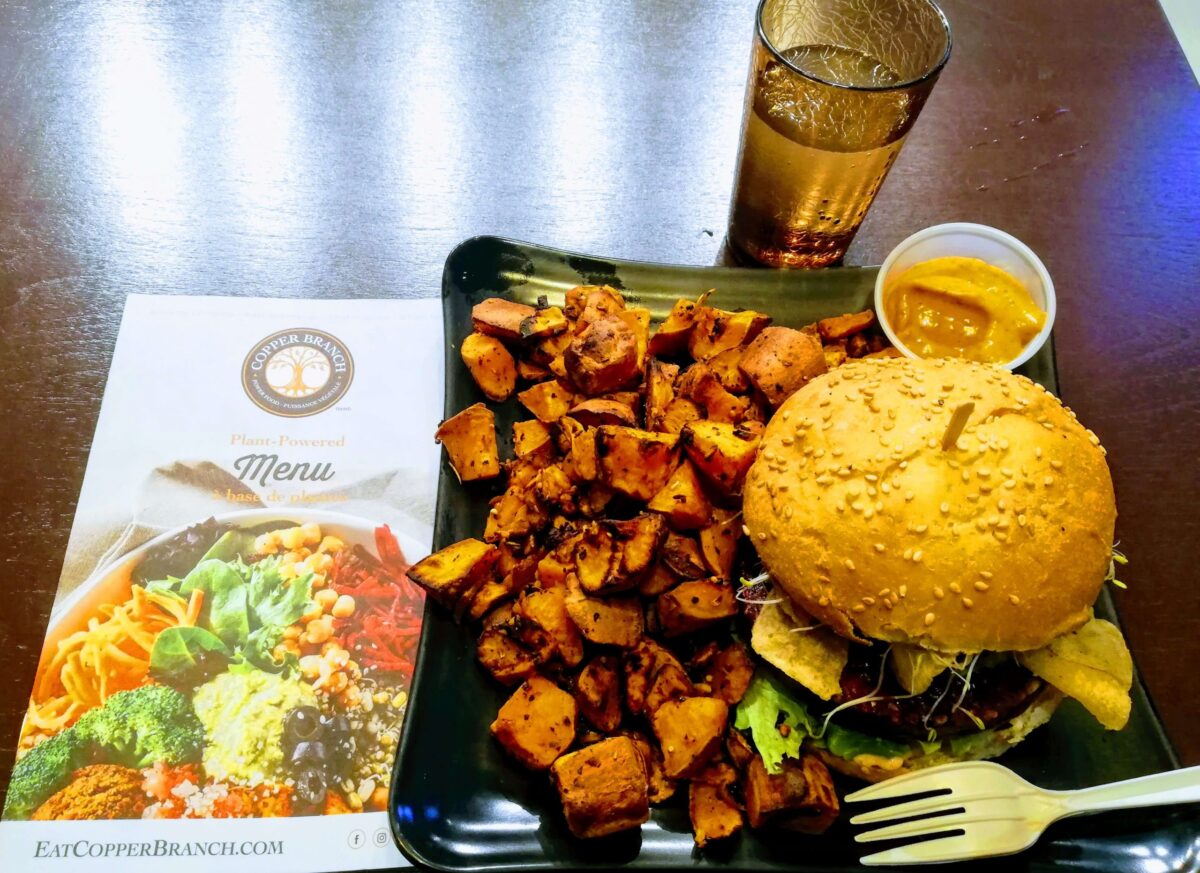 It was a vegan shop when I thought it was a normal hamburger shop. The clerk can't speak English very much, so I had a hard time communicating with them.
I thought it was soup potatoes, but it was sweet potato!
I'm going to explore Old Quebec from tomorrow!
Articles on overseas travel