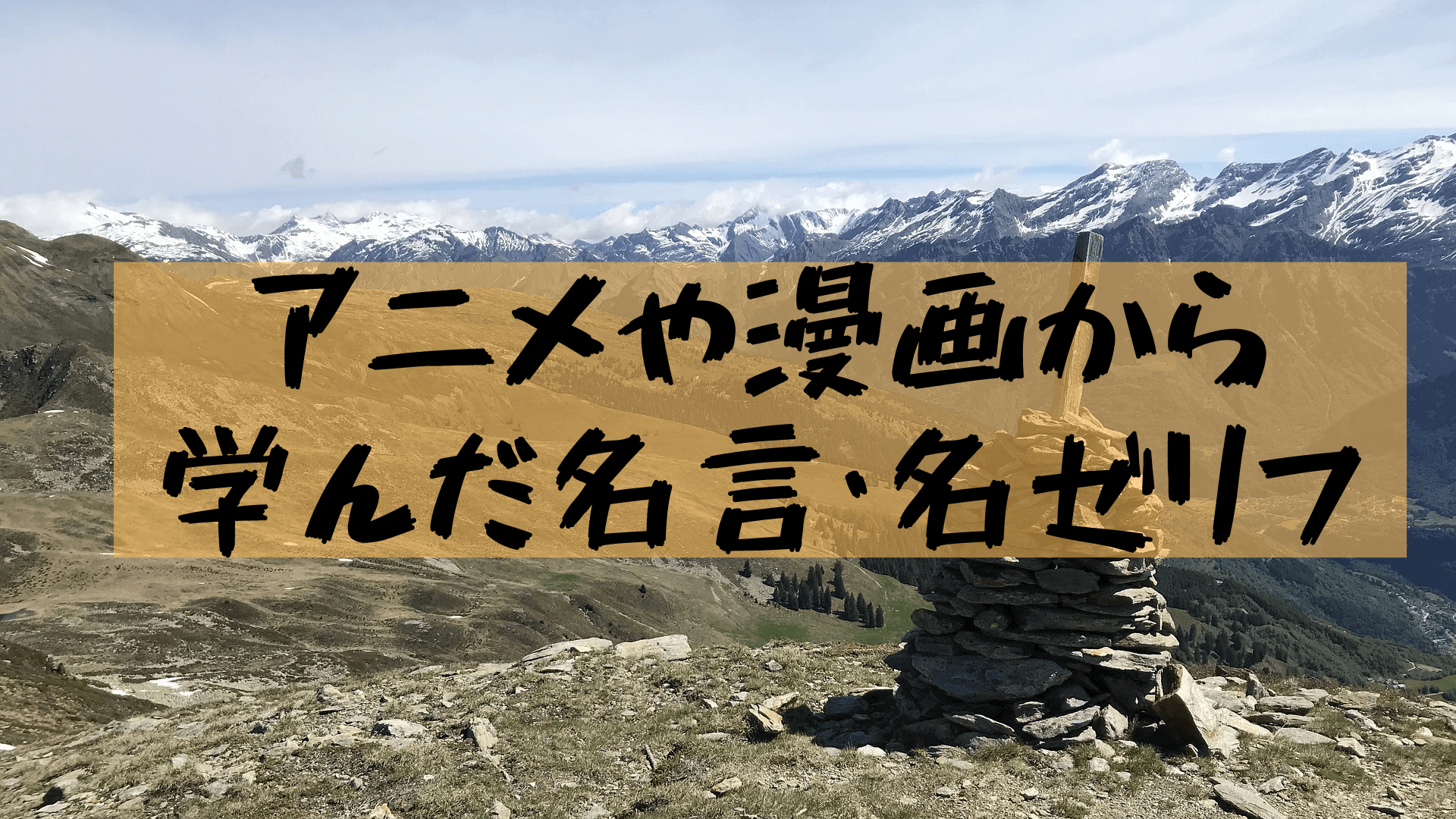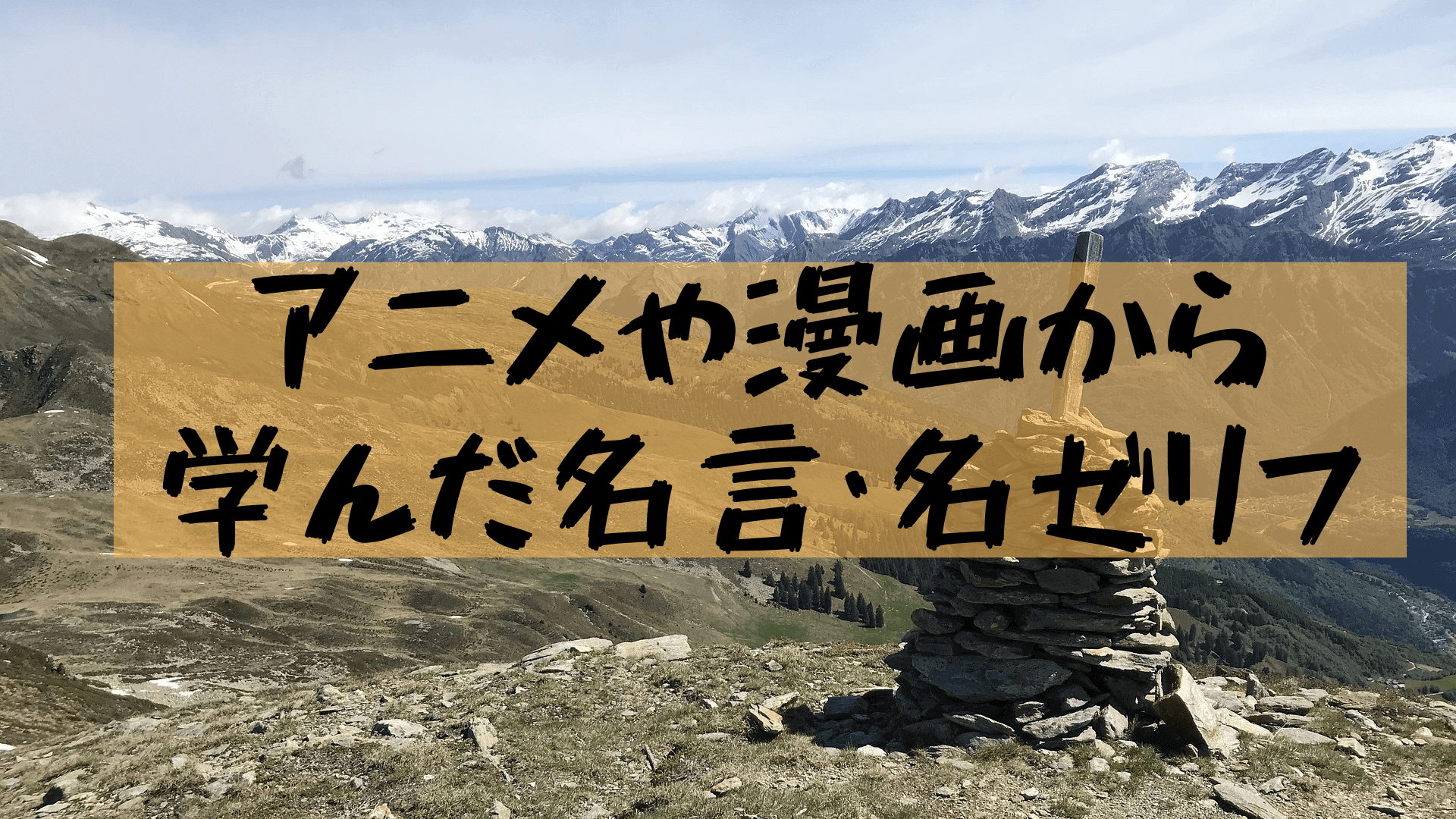 There is a "motto" in the question asked in job hunting, but anime and manga are difficult to introduce …
I will introduce the words and original works that underlie our current character, although we will not go to the motto.
I'm a nerd as such, so the influence from anime and manga may be a big driving force.
【Related article】Recommended for beginners in anime! Introducing 30 interesting works in 10 years
A guy without ambition is an idiot.
Works: Kokoro (novel), Author: Natsume Soseki, "Teacher" friend K's words
It is not to force others to be ambitious, but to the last, the idea that I should be.
When I touched it in high school japanese, I used it playfully with my classmates, but I was conscious.
It is also a word that has always been the driving force for jumping into a new environment.
Knobless Oblige
Work: Eastern Eden (anime), Author: Kenji Kamiyama, Words of Artificial Intelligence Giis
In French, "nobility" means "toer [duty]", and it means that there is an obligation to maintain social status, etc.
In the work, it was a word directed at a person called Celeson who received 10 billion yen to save Japan.
I went on to graduate school as a researcher, and as a researcher, I began to think that I had a responsibility to society.
Hypocrisy is good, it's hypocrisy that you do more than good that you don't do.
Works: Fullmetal Alchemist (Manga), Author: Hiroshi Arakawa, Words of Doctor Yuri Rockbell
During the war, a doctor who was providing relief in the enemy territory Ishbar said a line to a patient who resisted.
By the way, Mr. Yuri is the father of Edward's prosthetic mechanic Winley.
In fact, it has nothing to do directly with the story, but it was a strong and heart-resonating line.
No regrets in my life
Works: Fist of the North Star (manga), Author: Tetsuo Hara, Words of Laou
In fact, the fist of the North Star is grotesque in its description, so I have never read it properly.
It's just a very famous line and I live with the desire to say these words when I die.
It is a word that is the driving force for not hesitate to challenge.
Do not leak by sparseing the net
Works: Lao Tzu -Shichizo, Author: Lao Tzu, Lao Tzu's Words
The family training was four of this, "Always smiling cash payment", "Self-help", and "Hurry around".
I don't believe in God purely as a one-size-fits-all, but I try to think of it as a system.
It is a word that I want to remember when I have a feeling of moyamoya to the other party.
I usually write such an article