I like stewed beef streaks so much that I write such an article, so I made my own at my parents' house as I did last year.
Ingredients of braised beef streaks
CowSji… 600g
Carrot… 1/2 bottle
Daikon… 1/2 bottle
Konnyaku… 1/2 piece
Long onion… 1 bottle
Miso… 2 tablespoons
soy sauce… 2 tablespoons
Mirin… 2 tablespoons
Cooking sake … 2 tablespoons
sugar… 2 tablespoons
Dashi-no-Moto… 1/2 teaspoon
How to make beef streak stew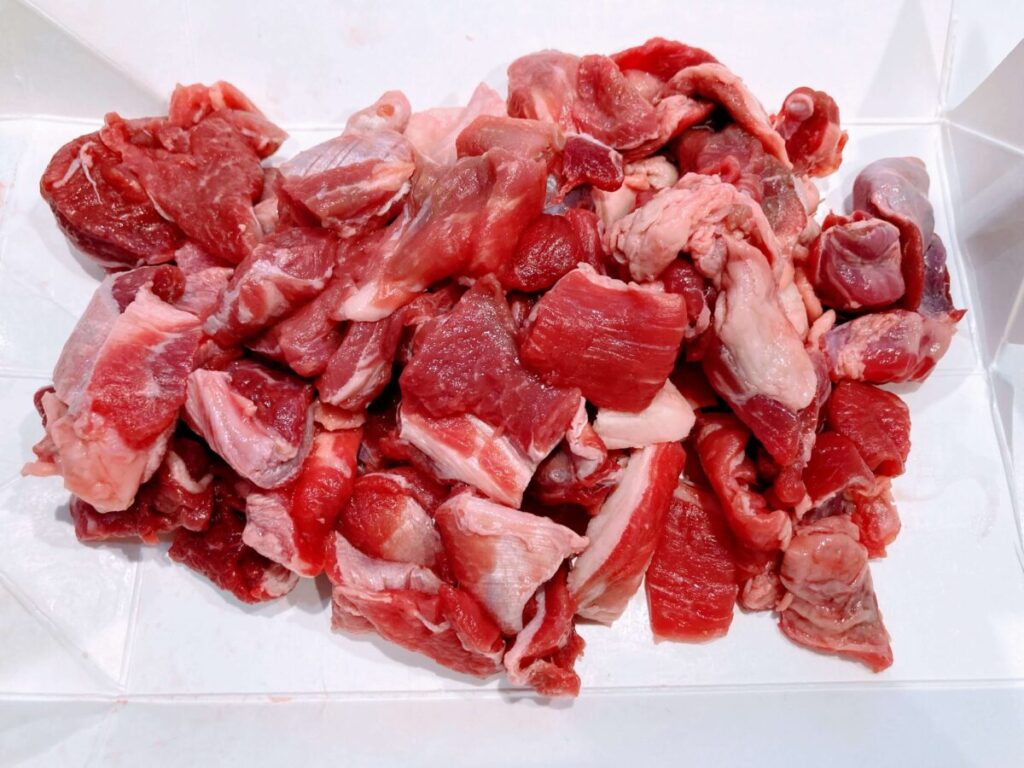 Cut the beef suji into bite-size pieces (vinyl gloves will not get your hands dirty)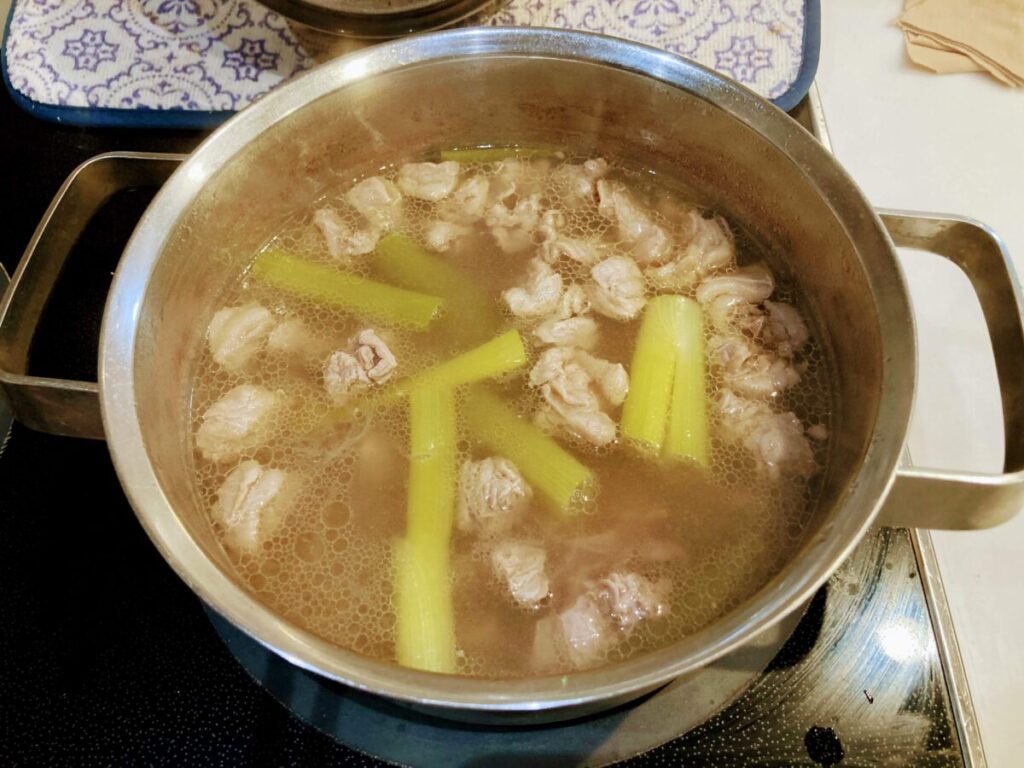 Add the onion head, water and beef streaks, simmer for 10 minutes when it boils, take ac with running water, and remove the green onions.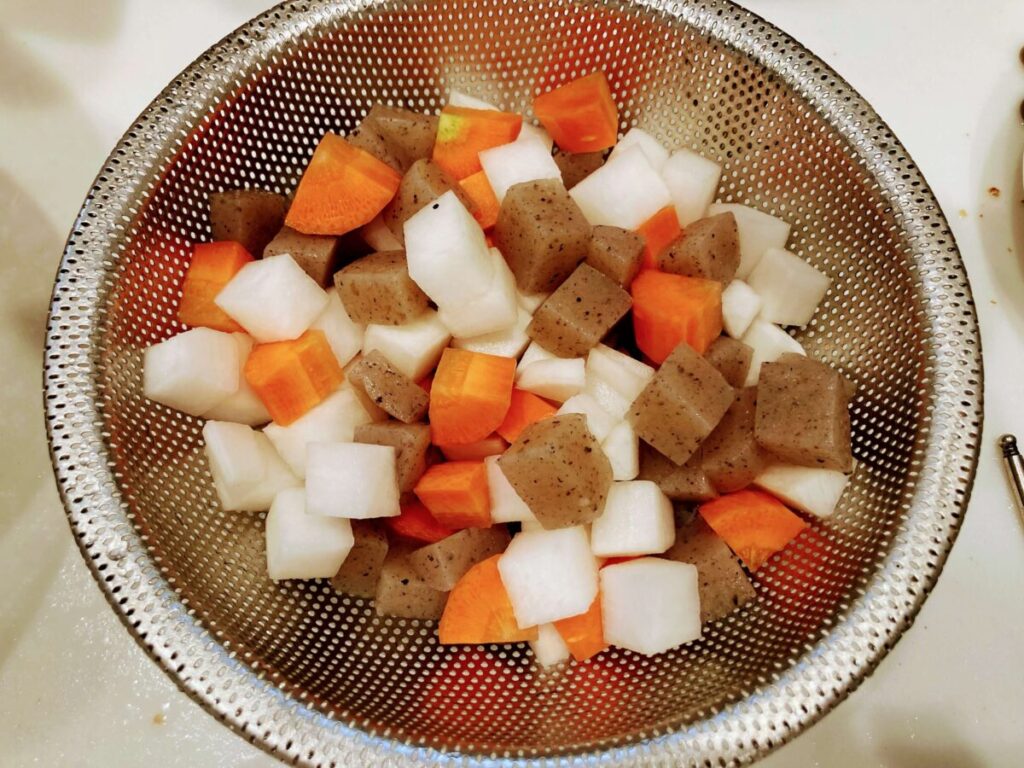 Konnyaku is pulled out, and cut into bite-size pieces with carrots and daikon.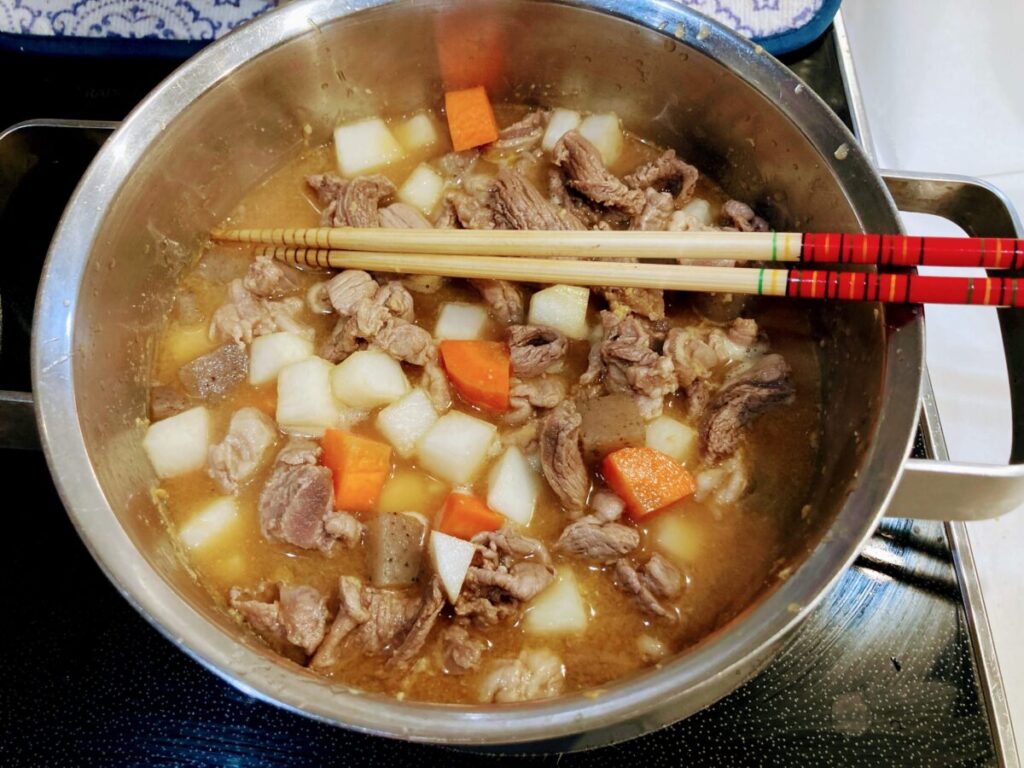 Put ingredients other than green onions in a saucepan, when they boil, remove the burds and simmer for 1 hour.
Scatter the green onions and finish.
I was crazy about eating and forgot to take a picture of serving on a bowl …
More articles