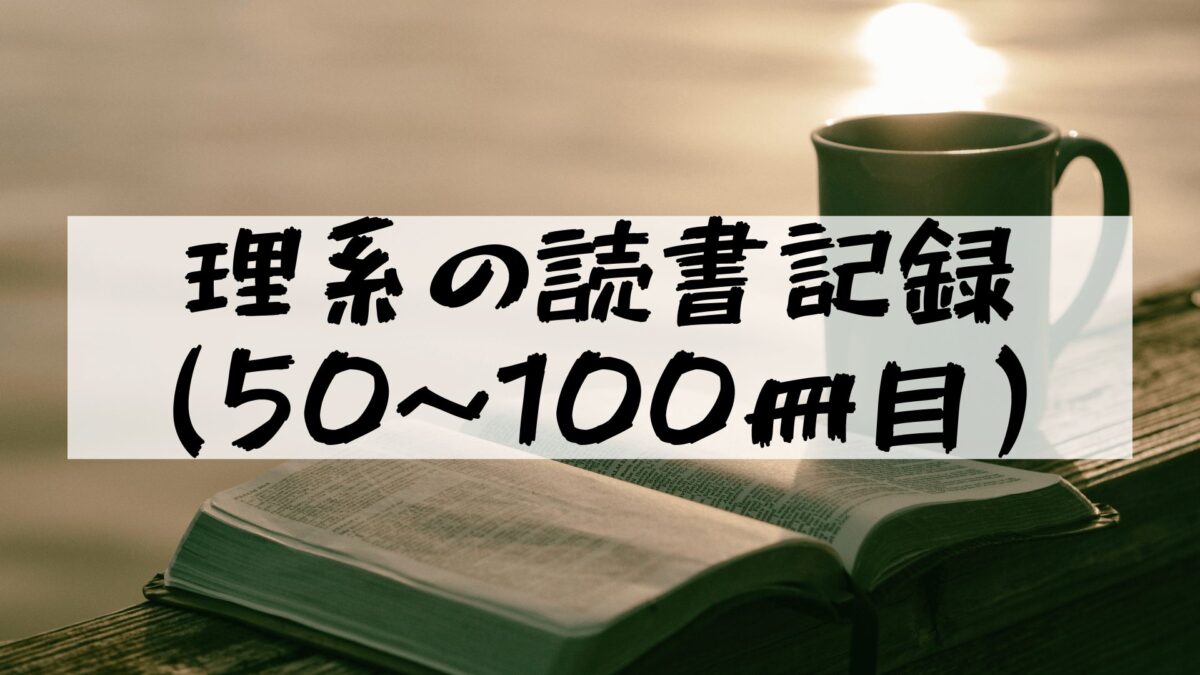 Since the reading record I was wearing reached 50 books, I decided to separate it considering the display speed of the article.
☆☆☆☆☆ I want to recommend it to people who are very interesting
☆☆☆☆☆ It was quite interesting, it became a study
☆☆☆,Normal
☆☆・・・ Boring, better than reading
☆……
Read:2021/04/25 ☆☆☆☆
Kokoro, who was unable to go to junior high school due to bullying from his classmates, is sucked into the world in the mirror one day.
There, she met six boys and girls and was told by the "wolf" that there was a key to granting her wish.
It won the Bookstore Grand Prize in 2018, and the letters are large and the story is interesting, so you can read it at once.
I didn't feel a little pressed on the theme, but as a story, it was undisputedly interesting.
Read:2021/05/02 ☆☆…
First of all, as for the title, rather than learning about feminism, it is a structure that goes to related topics during the conversation.
Mr. Ueno became an activist because of his grudge against his position, but he did not feel like reading the sentences.
Because I was put in a terrible position, will new things be born by slandering and making fun of oppressed them?
Rather than "admitting the weak position …" that was in the sentence, I think that you should be able to live without being aware of men and women.
… It is necessary to be conscious that the opinion that "opinion of the man who put Huza in the profit and loss vested profit" in the sentence is also.
Read:2021/05/04 ☆☆☆,
A dystopian sci-fi work by George Orwell depicting a dictatorship called Big Brother.
I had read the manga version before, but I wanted to read it properly, so I borrowed a novel version.
When I look at Julia, I feel the danger of stopping thinking and facing only the facts in front of me.
It's so interesting! But should I read it as a science fiction work?
Read:2021/05/08 ☆☆☆,
A police novel by Keigo Higashino that follows a series of suspicious murders, starting with the corpse of a woman.
I don't like Keigo Higashino that much, but it's strange for me to read it regularly.
The actual police investigation is like this, but this case has no more clue than usual.
Because it is a long story, it is frightened by the lethargy feeling which cannot obtain the clue like Kaga etiques when reading.
I thought that the reasoning of the endgame was indeed leaping forward, so I wonder if I should have a clue in the first half a little more?
Read:2021/05/12 ☆☆☆☆
It seemed interesting to read it at the bookstore.
I think that there are many books that say "children~" are basically just right for adults to read.
I knew there was an SDGs, so it was good that I was able to learn about the background and purpose of the sdgs.
Read:2021/05/15 ☆☆☆☆
A short story about Kazema teaching at a police school and students who each have their own assignments.
I knew it had become a drama, so when I found it in the library, I decided to borrow it.
A huge incident occurred and I was expecting a naoki Hanzawa development without permission, but it was completely different.
Each episode changes the student's pair, and each subtle relationship affects the ending.
I feel like kama's all-roundness is too good, but it was interesting to learn about a police school that I don't usually touch.
Read:2021/05/21 ☆☆☆☆
I read Arikawa's work for the first time in a long time, but it was a little different from the previous work, and it was quite interesting.
It was a work about young people who entered a film and drama production company and their work.
I'm not reading it that far, but is the work or the original author's name related to other works?
Arikawa's works are too sweet and lovely, but it is also good that they are refreshing.
Read:2021/05/27 ☆☆☆☆☆
It's a minimalist and titled book that everyone wants to read, regardless of the minimalist.
We explain the mechanism of SNS and smartphones and how to deal with them from experiences and surveys.
There is also a corner where you can actually try it, and you can feel how you are caught up in the world of the net.
It was a pretty interesting book, so I'm going to write an article about this book sooner or later!
P.S.: I wrote! 【Minimalist Book】Digital Minimalist (Review Article)
Read:2021/06/02 ☆☆☆☆☆
This work depicts the process of solving the problem while the author actually meets the stalker and cooperates with the police and lawyers.
What a beautiful thing, the abnormality of the stalker, the complexity in the government office and the police, the exhaustion of the author …
If the stalker doesn't actually harm, the police are unlikely to intervene and be released in a few years.
If you become a victim, you may be cornered and think , "Kill or kill".
As long as the stalker is sick, I thought that the care of the perpetrator through the counselor was very important.
I want to believe that information that is not readily exposed in this way is useful when you become a victim/perpetrator.
Read:2021/06/06 ☆☆☆☆
There are not many Ikeido works, but I was worried that it was based on actual incidents.
There is no doubt that the battle between large companies and small businesses is interesting, but as always there are good and bad places …
I think it's true that I don't want to get the minimum compensation necessary like a victim and get involved with the company.
What seems to be useful in job hunting learned from this book is "do it again for companies that have done it once"?
Read:2021/06/08 ☆☆☆☆
I'm interested in Kafka's "transformation", but I often forget the title and remember only poisonous insects.
It was dragged by the poisonous insect, and the book attached to "Sardine" was borrowed.
A dark story of children who wash up on an uninhabited island, gradually breaking down in an unruly world.
It is a lot of stories in modern times, but it was interesting that they were all children, and the scallops that symbolized the rules were interesting.
Read:2021/06/14 ☆☆☆☆
A handbook in English that summarizes what I often hear about me as a tourist guide for overseas travelers.
I didn't feel like reading long English sentences, so I read only Japanese translations as a recap of Common Sense in Japan.
The reconstruction after the war, tenno system, and relations with the religion, etc. were a lot of scales from eyes as a Japanese.
While weddings are shinto ceremonies, I know that the reason for funerals is because Shinto considers death unclean …
Read 2021/06/24 ☆☆☆・・
I thought I'd read all the materials I used in my university classes anyway.
We introduce predictive science, focusing on "weather", which is difficult to calculate called chaos theory.
Unpredictable events have "initial sensitivity" where model errors and small deviations cause changes.
The authors state that no matter how much research goes, predictions will not be perfect.
Personally, I would like to believe in the existence of "The Devil of Laplace" …
Read:2021/06/28 ☆☆☆☆
I don't usually read new books, but I'm interested in watching pop at bookstores and reading them in no time.
I follow sarah gold, which is easy to be seen as taboo, from birth to the present day.
It was a pretty interesting story, so I'm going to write an article about the book later.
Read:2021/07/15 ☆☆☆☆
When I was looking at the shelves of the library, I borrowed them in the place of new books.
I'm very interested because it was a generation that just experienced the process of spreading avocados.
Until the dubious fruit, which had a strong image of the poor in Mexico, was so famous.
It is interesting that the species is in danger of unification due to the popularity of the hass species, remnants of the giant mammalian era.
Read:2021/07/18 ☆☆☆,
The title "Minyo of the Three Teak Provinces" is the name of the piano piece by Bartók.
The story of the main character, a pediatrician doctor, his abandoned woman, and two patients.
It is very difficult to read the message, but I felt like Haruki Murakami's work.
I was attracted to the title and borrowed it, but I had never thought about the existence of the assailant's family.
While the perpetrator himself is in a wall isolated from the information, the family takes its place.
Overseas, there is already a lot of support for the families of perpetrators, and the low crime rate may be causing problems.
I learned the importance of dealing with both the victims, their families, the perpetrators, and their families.
Read:2021/07/24 ☆☆☆☆
Ryotaro Shiba's work is interesting, but if you don't get the sequel right away, you won't be willing to read it.
It was in the library of the university, and it seemed not to be borrowed so much, so I challenged it.
The story of Dutch medicines who adversize in the era when Chinese medicines have strong power amid the growing momentum to open the country.
Yoshijun is bound by history even though he has ability, and Inosuke struggles without adapting to the world even though he has the ability.
Because I am a person I do not know at all, I am looking forward to not knowing what kind of development it will be.
Read:2021/08/01 ☆☆☆,
Following the previous article, Yoshijun Matsumoto, who came to Nagasaki, started his career as a Dutch doctor.
The person who I thought was amazing this time is Pompe van Merdelvoort who came from the Netherlands.
I taught Japanese medicine, which had not been systematically conducted, alone from the basics of physics and chemistry.
In addition to creating systematic medicine in Japan, he also contributes to the establishment of hospitals that are written regardless of status.
It's exciting to think that Japan's feudal society has gradually collapsed from here!
Read:2021/08/07 ☆☆☆☆
Being minimalist, there seems to be no easier way to do housework, but I was attracted by the title and rented it.
Regarding cleaning around the water, I felt that it was simple but effective to "take moisture after using it every time".
By cleaning the stove while it is warm, it is a scales from the eyes that oil can be dropped in a loose state.
Read:2021/08/08 ☆☆☆☆
In volume 2, the story was a little stagnant, but pompe's return caused a change in the good order.
Yoshinobu Hitotsubashi, who had no very good impression by handing over control to the Imperial Court, and the famous Shinsengumi appeared.
It was completely my first time that Yoshijun Matsumoto was involved in both, and history is moving toward the return of taisei.
Read:2021/08/12 ☆☆☆☆
It was the second lap when writing the article, but it is a little strange that there are only compliments for Shimada and Arai.
However, the cenotaph was set up by the residents, so I think that the human desire was handled very much.
As I examined them further, most of the people involved were in the demon register, and I realized the weathering of war memories.
Read:2021/08/12 ☆☆☆,
It is a record of the Okinawa ground battle taken by the Allied Forces, but the impression changes only by different viewpoints.
At the feet where U.S. soldiers were laughing and chatting, a Japanese corpse with lost faces was lying around.
However, it is at least a saving that there was some exchange between the resident who surrendered and the soldier not only the slaughter.
Read:2021/08/13 ☆☆☆,
I'm a person who chooses books by the title, so when I picked it up, it was a mysterious work called U-NEXT.
The style was very easy to read and easier than Lanobe, and it was like a 30-minute short drama.
Does Rust work so well? There is also a place, but I am impressed by the support around the main character.
Read:2021/08/14 ☆☆☆☆
We don't need things anymore. Author Naoki Numabata, who co-writes a blog with author Norishi Sasaki.
It was interesting to pay attention to minimalism other than things such as way of thinking, atmosphere, and sound.
As a result of letting go of things, I didn't realize that I valued the "sky" that would eventually remain, so it was fresh.
Read:2021/08/16 ☆☆☆,
The work depicting Dutch doctor, Ryojun Matsumoto and Inosuke was destroyed by the return of the Imperial Government and ended.
There were many works that focused on one person and drew a way of life, so I felt that their lives were quite unsatisfy.
Especially with Inosuke, I think Japan did a waste in that it was not able to make full use of his talents.
Read:2021/08/17 ☆☆☆,
In a world where artificial insemination has become the standard, the sound of rain was born by "incest" by his wife and husband.
In her love affair with characters and humans, and in the Eden system, where her family collapsed, she goes up for instinct.
I thought that common sense would change in this way, and at the same time, I felt that it was scary that what I believed would collapse.
I don't think we have a firm understanding yet, including the same author, "convenience store human"
Read:2021/08/26 ☆☆☆☆
It takes the form of a sci-fi short story in which human beings initially spotlighted their contact with extraterrestrial life.
The library begins with a conversation between students and librarians who came to the library looking for books, but they are not already earthlings.
A sci-fi fantasy musical that focuses on the feelings and actions of the characters, not the actual feasibility?
The last story of depicting humanity who continued negotiations just one step until the space war was good.
Read:2021/08/28 ☆☆☆☆
I've always been worried about it, but I was finally able to read a work that was too famous but was hard to touch on top.
After all, all of Mr. Mori's works are interesting … That is an honest impression.
I also like the place where it is not a temper that a bad hero does its best and succeeds.
Read:2021/09/01 ☆☆☆☆
It was more interesting than I thought, so I think it's okay to talk to people when they move forward with books.
As for the last, I don't like the method of not directly conveying the result like "battery", so it's a little disappointing.
The scene of the technique splash did at the end was very moving, so I really wanted to see what kind of jump!
Read:2021/09/07 ☆☆☆☆
It is a work that I was worried about when I saw it as a movie, but the second movie seems to be a model.
"I", who is doing things like a detective, has a hard-boiled adventure in search of a missing female college student.
It is strange that it is too old-fashioned with the feeling of old-fashioned hard boiled and looks cool on the contrary.
It was interesting to see the scene of sneaking into a love hotel and thinking about the rant I uttered on Okada!
Read:2021/09/09 ☆☆☆,
It is a work that I was worried about because it was famous because it was dramatized with a title that was jun Ikeido.
I was at a loss as to how many ☆ of evaluation I wanted, and it was a rare feeling that "an interesting but I don't like it".
Black companies and overtime should be lost, but isn't it different to likel in war Ophal?
It makes you feel like you're talking too well in that there are clear enemies to defeat.
Read:2021/09/10 ☆☆☆☆
The book that was a topic and I wanted to read finally came around the order of reservations!
The main character of this story is a son seen from his mother, but he has a Japanese mother and an English father.
Discrimination and disparities were felt very familiar, and it was a fresh work that was drawn from a Japanese perspective.
It is said that there is no discrimination in Japan, but I think that it is a work that notices the "discrimination that does not try to know" of Japanese people.
I've never thought about the trouble of being half-hearted and lacking identity or belonging to a particular country…
Read:2021/09/24 ☆☆☆,
This book is written by Keiko Nishihara, author of the manga "Every Day Kasan" and has lived an eventful life.
I write about independence, independence, marriage, and other experiences for children.
I took it from the title because I think that the difficulty of women's life is often imposed unconsciously by men.
Read:2021/09/25 ☆☆☆☆
An essay by a former Naoki Prize-winning author who was worried about newspaper advertisements.
I read without any previous knowledge, but as you can see from the title, she is a very energetic grandmother (laughs)
While questioning whether it is convenient but happy in modern times, I felt that it was clean to answer that I did not understand well.
I want to live as strong as she is, even if it becomes difficult to keep up with the times as I get older in the future.
Read:2021/09/27 ☆☆☆,
As the discussions on the women's tenno system progressed, I read a book that caught my eye wondering what tenno system is in the first place.
The question raising "Is the emperor permitted though discrimination is not good?" that the author felt in childhood was a scales from eyes.
The greatest in Japan? The fact that they do not have basic human rights, though they should be, is also shocking.
However, it is difficult for me to understand the rest of the area because of its high level of expertise and tracing history.
Read:2021/09/30 ☆☆☆☆☆
It was quite interesting with a new book that anticipated work and entertainment in 2028 based on the development of AI.
It's understandable that the lack of language barriers makes It difficult to differentiate Youtube and it's going to be a global battle.
On the other hand, it is doubtful whether the development of AI will replace all content, lovers, and families with virtual personalities.
No matter how artificial intelligence develops, I feel that it is important to be a living human being.
Read:2021/10/04 ☆☆☆☆
Since I was a geography selection in science, I learned history at junior high school, and I know very little about modern history.
I have only investigated the Ezaki Glico incident, the Asama Sanso incident, the subway sarin incident that I am personally interested in …
What I personally was most ashamed of was that I thought the Tiananmen Square incident was part of the Cultural Revolution.
It was a book that I thought I would study modern history a little more.
Read:2021/10/10 ☆☆☆☆
I learned that there is not much content of self-development books with catchy language, such as those lined up at the entrance of a bookstore.
Instead, I try to read something interesting in the previous book, and this time I borrowed it from that perspective.
If you can take an objective attitude to the problem yourself, it will be easier to approach the clue of the solution.
Do you learn that there are limits to thinking for yourself, skipping questions that do not become cul-de-sac, and that do not work well?
Read:2021/10/12 ☆☆☆☆
I started reading before going to bed, but it was crispy and interesting, so I stayed up late and read it at once.
Because the father who was forming a pseudo-family on the net was murdered, it calls other family roles and listens to the story.
Is it a story of the Internet a long time ago when the bulletin board and the narikiri chat were more popular?
I read it because I thought that the theme was quite interesting and it seemed to be easy to make it into a TV drama.
Read:2021/10/17 ☆☆☆☆
It was a popular work in dramas, but it is finally a type that becomes difficult to reach out when it becomes popular.
It was a big hit, so it was very interesting, and I learned about the history and mechanism unique to bankers.
I like this one better in terms of hanzawa's personal revenge, not clear right and wrong like "flying tires".
Read:2021/10/28 ☆☆☆,・
I knew about coin locker babies, which also became social issues, so I was attracted by a pointed title and read it.
The main characters, Kiku and Hash, are only two survivors in derelict children, each of which follows a unique path.
The hash became a famous singer with his uproar as a weapon, and Kiku sought "dachula" to destroy Tokyo and tried to escape from prison.
It was a little surprising that the ending was light and that Kiku was a story to save the hash.
The difficulty is higher than haruki Murakami's work, and I felt that the expression was difficult to understand though the story was understood.
Read:2021/10/30 ☆☆☆,・
I didn't know that there was a genre of short stories, so I was able to enjoy reading various works.
I think that it is more difficult to include fun and change in short sentences than writing a feature story.
Personally, it was interesting to have "cold work", "girl's imprisonment", "mistranslation", and "person who thinks".
Read:2021/11/01 ☆☆☆,
Shinichi Hoshi's short short was quite a lot when I was in elementary school, and this time I saw the author and borrowed a book.
This book is a collection of contributions that have not been recorded in the previous works by the people involved after his death.
At first, there are a lot of simple stories such as children's science, and it is a little boring, but it is interesting that it gradually becomes a general paper and sarcasm comes.
Read:2021/11/04 ☆☆☆☆
It's very interesting but expensive, so I made a reservation at the library and finally got the work I've been waiting for!
At first, I felt that the setting that theoretical physics from now on does not progress due to enemy attacks was novel and good.
The earthlings and the three bodies who began to move toward harmony by the theory of dark forests are breaking the balance …
Read:2021/11/09 ☆☆☆☆
I'm a little interested in FIRE, but I spend my time on Twitter and in reality with the face that I don't know such things.
Basic information is the same as any other, such as reasonable savings, risk management and assets to choose, and the power of dollar cost average law and well-being.
What was interesting was the characteristics of each type of high-dividend ETF and the explanation of the companies that the author actually purchased.
Read:2021/11/09 ☆☆☆,・
The dark forest system on earth is destroyed, and the earthlings transmit the coordinates of the three bodies to the whole universe in retaliation and destroy them.
In order to attack the earth to come, the former swordsman tries to exchange information with friends secured by the three bodies.
The curvature propulsion engine and dimensional attack were interesting, but in the second half I felt that I had spread furoshiki too much.
It was actually likely and interesting to see the history and the city and the personality of people returning to the Christian era.
Read:2021/11/11 ☆☆☆☆
It was introduced as a recommendation of Quizknok's Mr. Izawa at the bookstore, and there is coronavirus, so I read it anxiously.
The large number of infection routes by bushmeat and gay may still be a little off the providence as an organism.
While I was surprised that so many celebrities were affected by TUBERCULOSIS, I was also involved in the birth of sanatorium literature.
Read:2021/11/19 ☆☆☆,
It was a book that was placed at the entrance of the university library, and I borrowed it under the title.
The author is researching brains and memories rather than the ecology of slugs, and there are few.
I was wondering how insects live, so I was surprised that there was a brain first.
The experiment to make you drink bitter juice with carrot juice inevitably makes slugs look poor (laughs)
Read:2021/11/22 ☆☆☆,
The title is famous, but I did not know whether it was a book or a movie, so I borrowed it and read it because it was a translation of Haruki Murakami.
There are a few stories, but I honestly didn't know the beginning of "Breakfast at Tiffany's".
"Diamond Guitar" is a work that contains brightness and a little sadness, and I'm glad there was melancholy.
【University Student Reading】Introduce all books read by science university students (evaluation / impressions) (1) [1st to 50th volumes]
【University Student Reading】Introduce all books read by science university students (evaluation / impressions) (3) [100 books ~]
Reading records, etc.