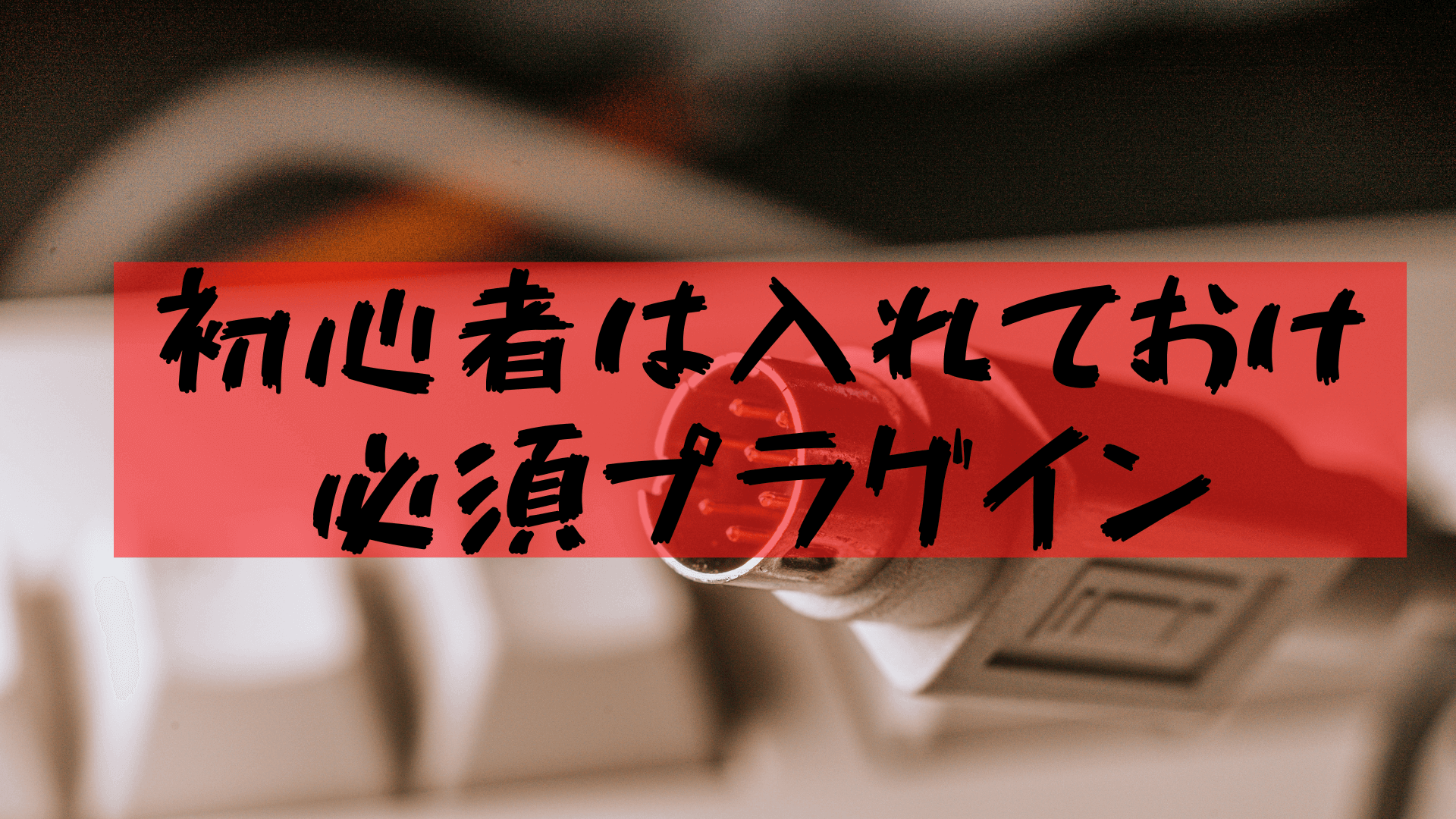 Blog beginners who have moved from a free blog to WordPress are troubled by plugins that should be put in.
Since it does not affect the appearance of the blog so much, it is better to write an article if you have time to get lost.
In this article, I will introduce the "essential plug-ins" that I think should be put without thinking about it!
【Blog Writing】Useful tools and sites recommended for beginners
Plug-ins that are always put in
Akismet Anti-Spam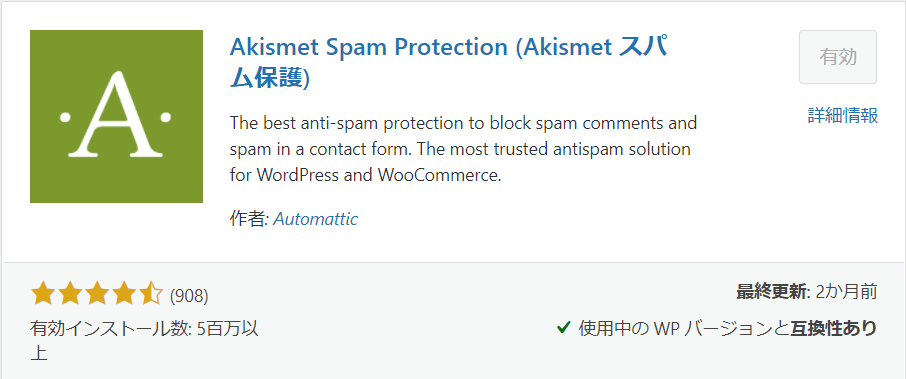 You will receive a message with a URL along with a flimsy impression that can be said on any blog.
This is because the advantage is that you can get backlinks by approving comments.
It is troublesome to deny each one, so it will be easier to have comments sorted automatically to some extent.
EWW Image Optimizer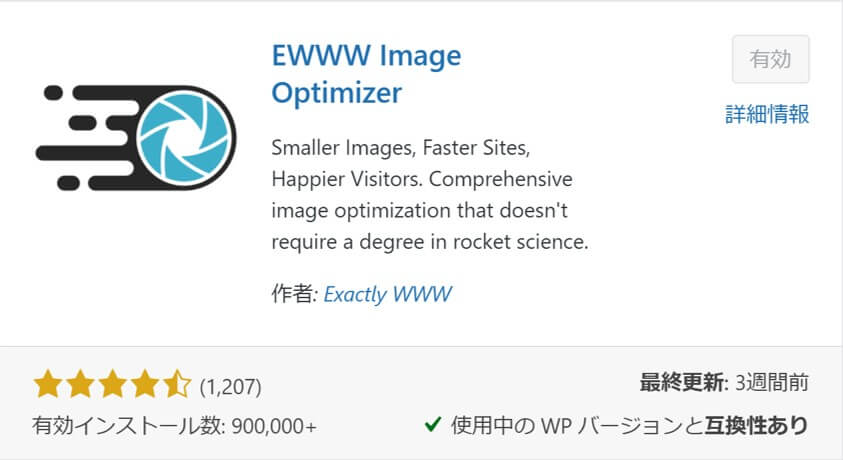 According to a Google survey, the bounce rate increases by 32% when the page display speed is from 1 to 3 seconds.
It is a plug-in that automatically reduces the amount of image that causes site display delay.
TinyPNG's site version combines compression and plugins to save as much space as possible.
Google XML Sitemaps

When Google evaluates your site, you need to send it a sitemap.
This tells Google's evaluation robot where, what articles, and what configurations.
It seems that it can be made manually, but this plug-in automatically makes it and sends it without permission.
Jetpack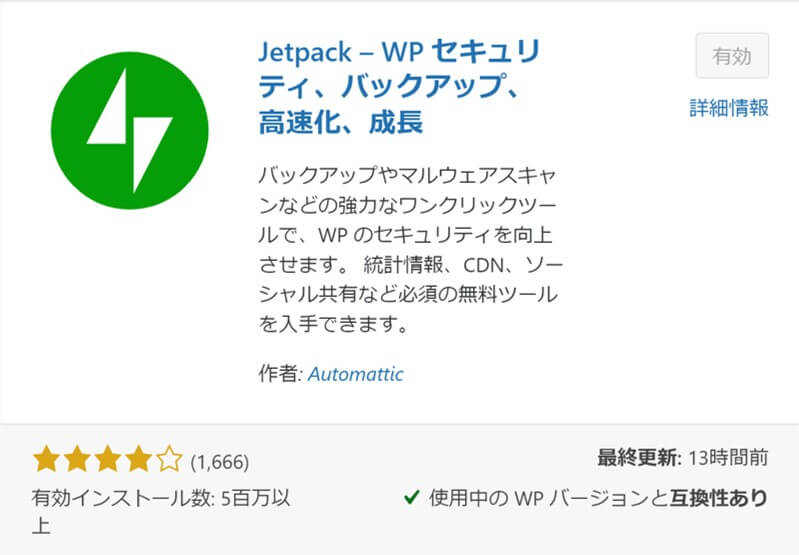 Many sites around the world are produced on WordPress, and blogs are always at risk of hacking.
If you include this plug-in, you don't have to worry about all the security issues.
To be honest, I do not know what plug-in is doing well, but I leave it because I can see the number of accesses etc.
Really Simple SSL

It is a plug-in that makes various changes at once by SSL that makes the http:// https://.
Ssl makes it safe in terms of security, and google's reputation will also increase.
I jumped the site twice in the settings, but since I became https://, access increased.
Rinker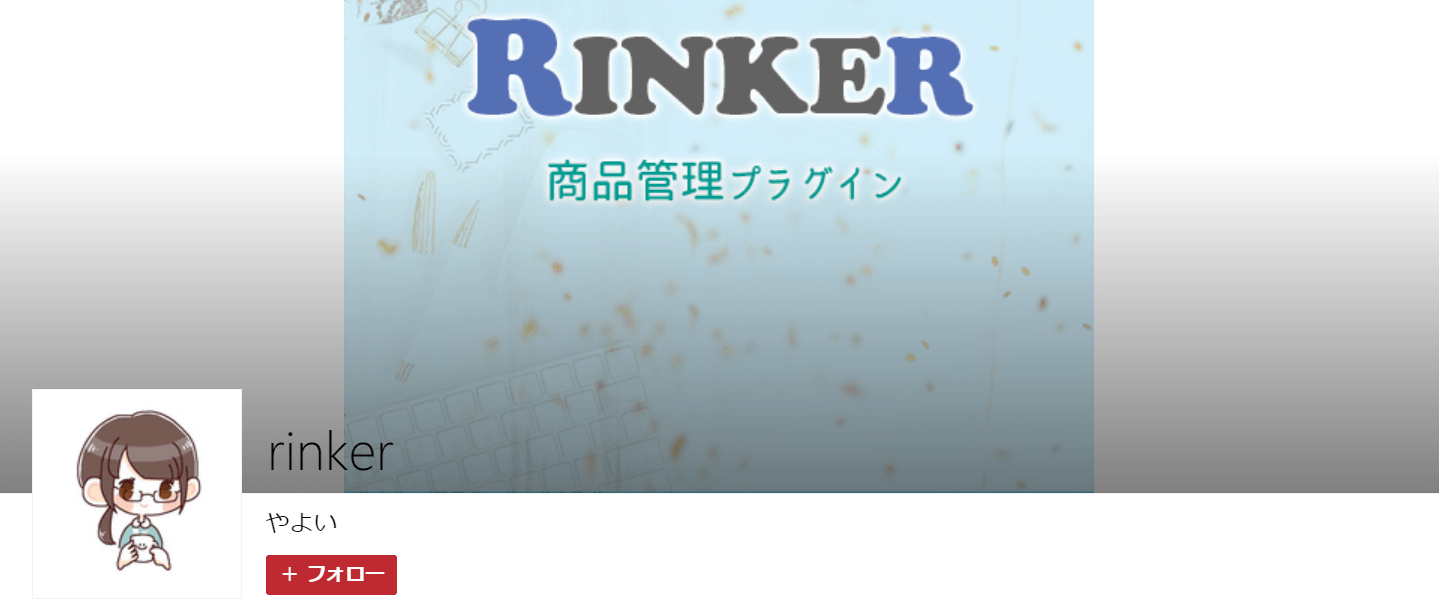 A super famous plug-in that can introduce Amazon, Rakuten and Yahoo Shopping products at the same time.
You can introduce products more easily than by posting a single link, and sales are easy to go up because there are many purchase destinations.
This plugin does not just search from WordPress, but also downloads Zip from a dedicated site.
Plug-ins that can be put in some cases
Regenerate Thumbnails

When you change the theme of your blog, the size of thumbnails and the like may change.
This "Regenerate Thumbnails" is a plug-in that automatically generates the size.
Basically, it is used only when changing the theme, so download and enable it as needed.
Export any WordPress data to XML/CSV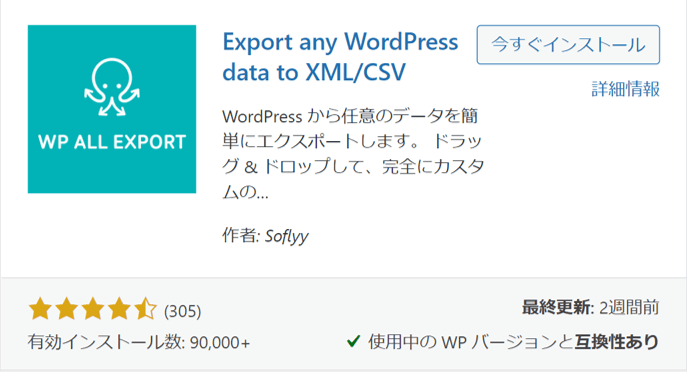 The list of articles written so far is a list of titles, links, categories, etc. and is converted into text.
It is possible to easily make a checklist when you want to change the title and image of the blog all at once.
As introduced in this article, I used it when I rewrite the blog.
WP-Oprimize
Broken Link Checker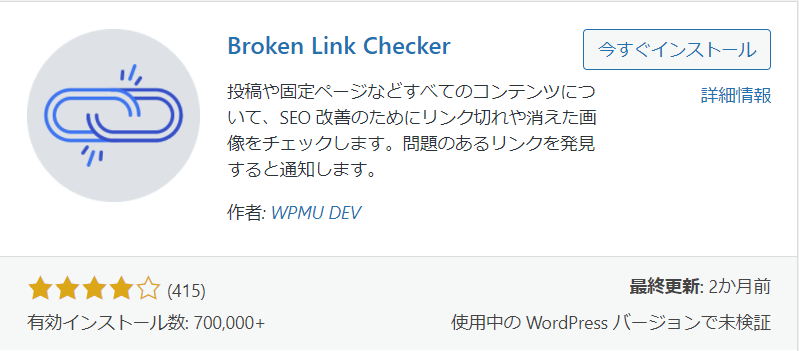 If the link pasted in the blog is broken without noticing, the withdrawal rate will go up.
It is convenient because you can paste the link by checking occasionally with this invalid link checker.
However, affiliates etc. can not detect because the link is not invalidated, but it becomes another link …
Blog Articles