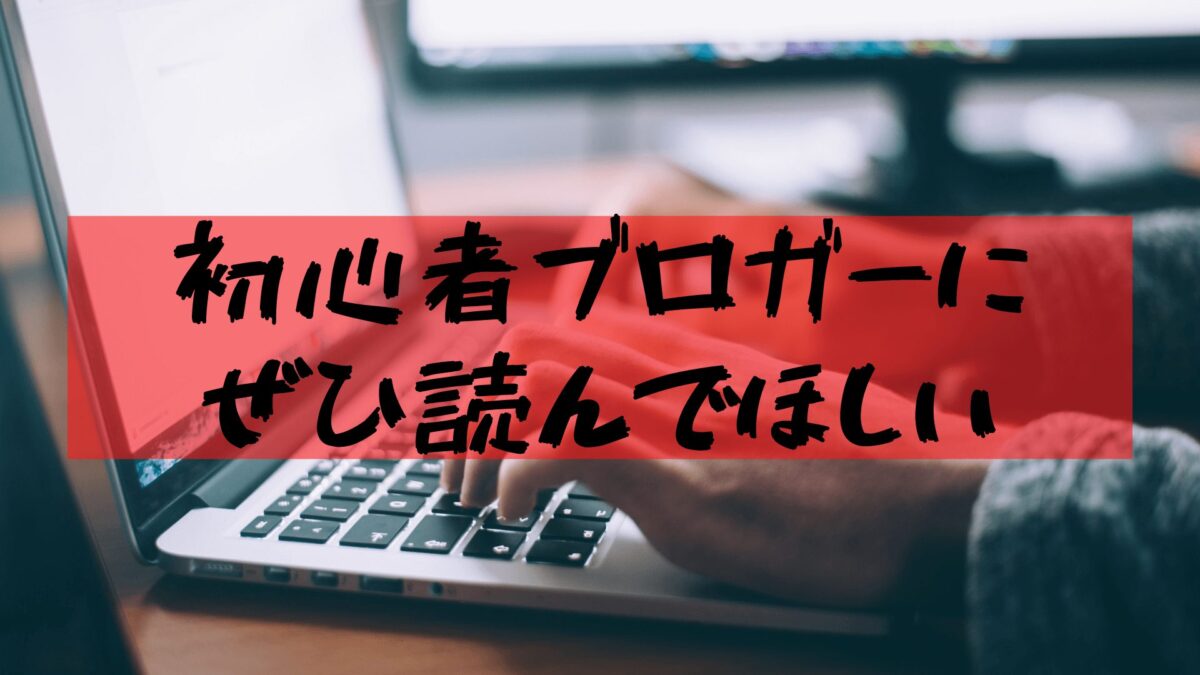 I can earn blogs! It has been 5 years since I started a new blog and while watching people disappearing.
Before you increase access or be aware of SEO, let's summarize what you want to tell beginners first!
In summary, there are three things: "Strategy if you want to earn money", "Beware of fraud / violation of the rules", and "Let's increase exposure".
[Leave what you want to write. Welcome to the blog of science university students
I can't earn diary blogs.
"I started blogging to get unearned income! I often see the tweet.
However, when I visit the blog, there are many articles that readers can not expect very much, such as the daily life and thoughts of university students.
If you simply calculate, you need to sell more than 1,500 yen every day, but you can not earn in a diary unless you are a celebrity.
You will need articles to solve questions, articles after examining issues, and trend articles such as dramas and anime.
This time there is a premise of "to earn", but if you simply want to enjoy blogging, such an article is OK.
URL to Twitter Plouff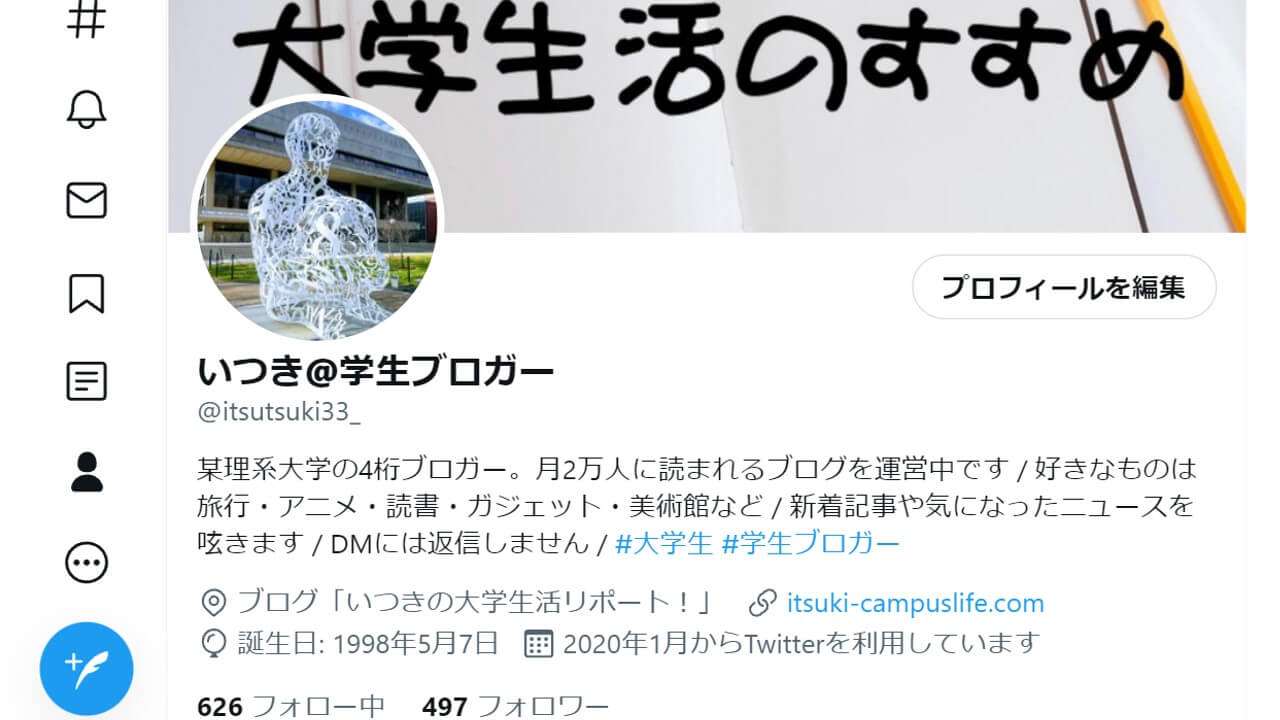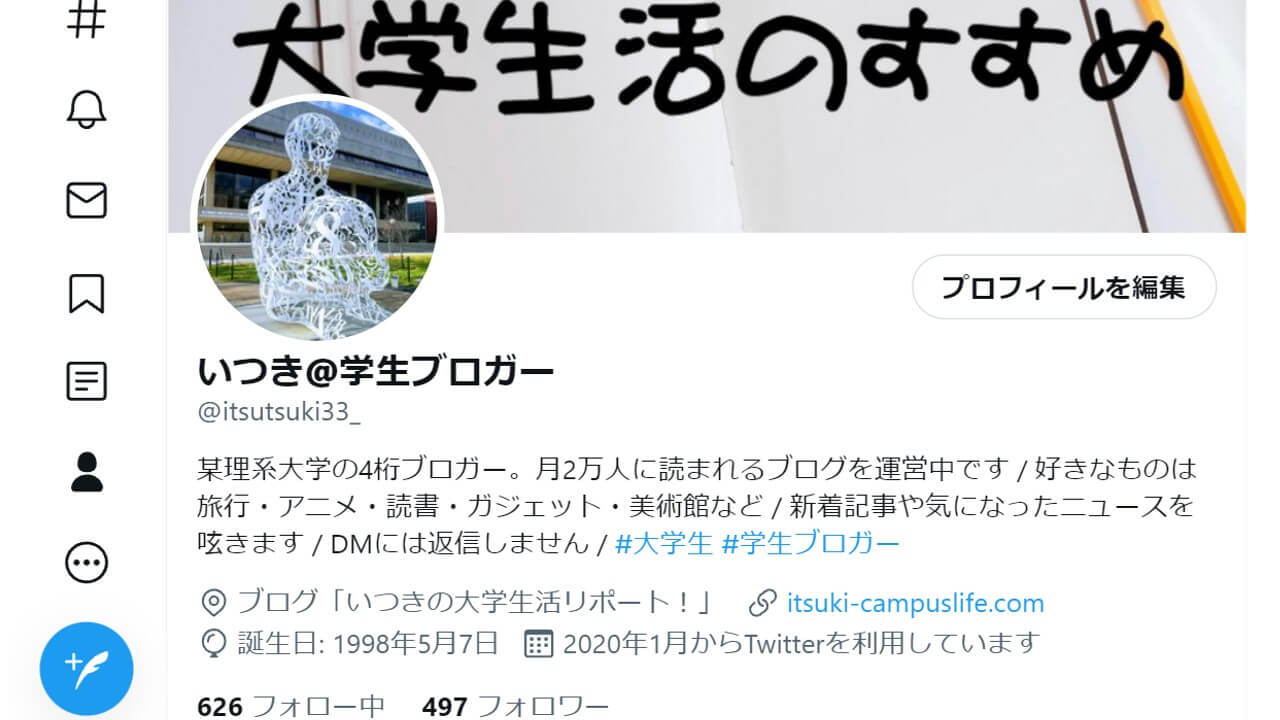 At first, there are times when there is little access to the blog, but it is because there is no opportunity to see others.
If you paste the BLOG URL on your Twitter profile, people you're interested in may visit.
In addition, the procedure of moving to the profile and tapping the blog URL is a little troublesome, so if you update the article, it is also ○ to tweet.
More and more people read what kind of blog they run when they tweet a brief summary of the article.
If you add a hashtag related to the content of the article, the possibility that other than followers will read it is up.
#初心者ブロガーとつながりたい
If you post with such a tag on Twitter, you can get a lot of "likes" and retweets.
While motivated by blogging, "I'm a blog newbie and don't know anything!" "And it's like publishing.
Beginners can connect with each other and get advice, but keep in mind that scammers are getting closer.
In addition, there are also people who have automatic words and automatic follow-up on the word "beginner blogger" in bot (bot = program).
You can get "likes" with "#おは戦○○○○ = Good morning squadron", but articles are rarely read.
Beware of merchants/scammers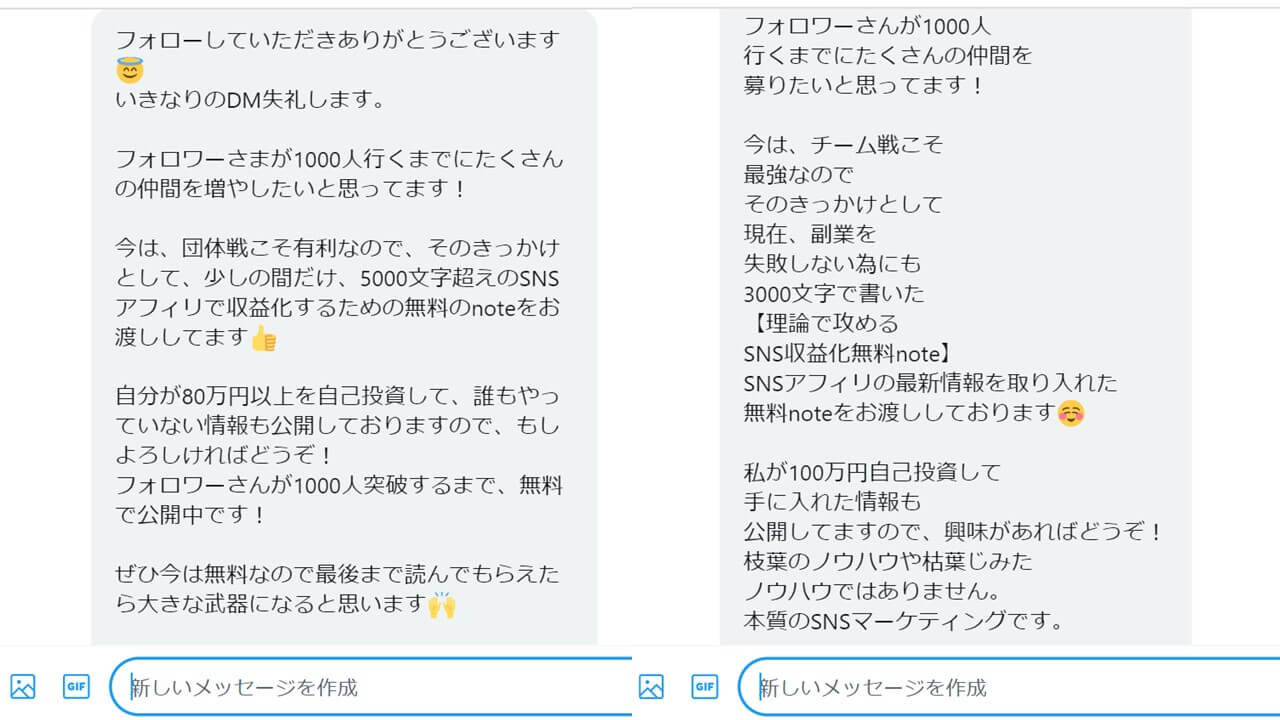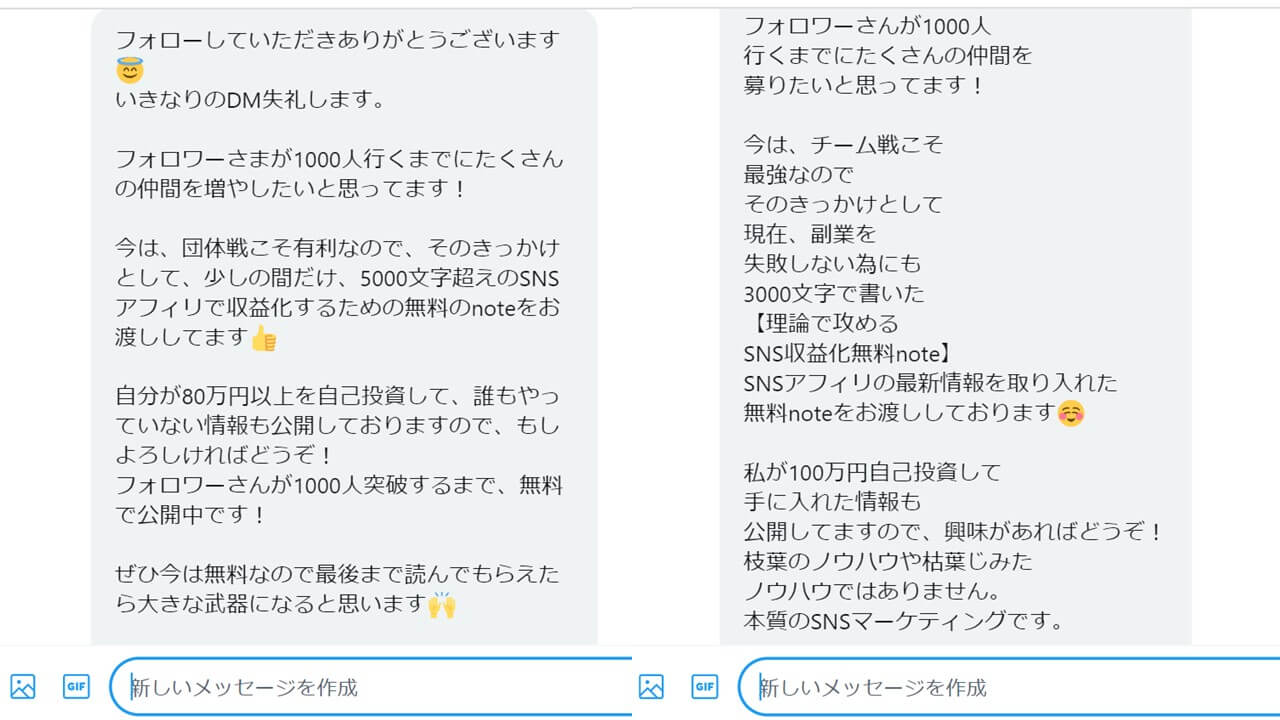 #初心者ブロガーや, I will introduce how to distinguish the scammers who follow me by the letter "blogger" on your profile.
"Did you start a blog to earn?" on DM? "We will shift the story to the theme of "earning" such as "→ direct to LINE
On LINE, let's call, meet and talk, etc., and they are introduced to mentors and made to buy products.
As a countermeasure, "I will not reply to DM" to the plov, and if you are a beginner, you can know that you can get information for free.
In addition, there are many complaints such as "You need a leader to grow early", "If you self-invest, money will come back soon".
Amazon prioritizes Adsense
Google Adsense is very low per click, depending on the type of blog you run.
In addition to making it difficult to make money even if people visit, it is very disturbing from the reader's view, the risk of adsense hunting …
We recommend that you start with your goal of posting "Amazon Associates", where 1% of your revenue is revenue.
It is amazing that not only the products you actually clicked, but also the products purchased within a certain period of time from the click are included in the revenue!
Even if your readers don't buy the products you've introduced, then you can do more than do other purchases to boost your bottom of your revenue.
Adsense Prohibitions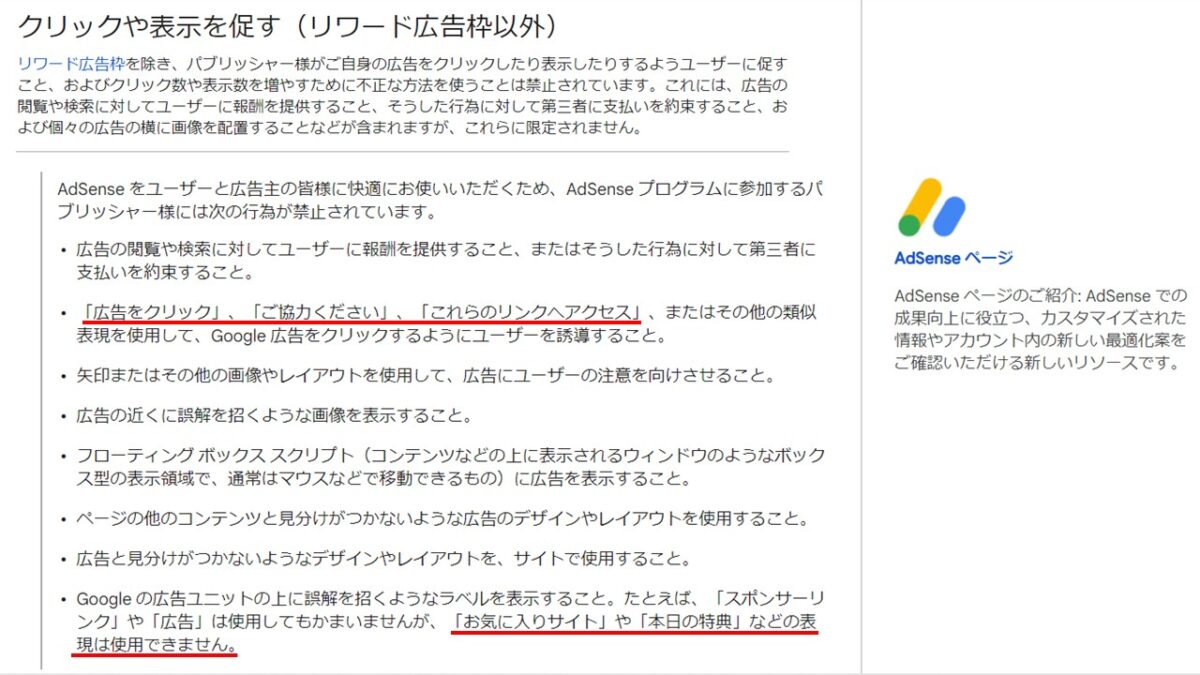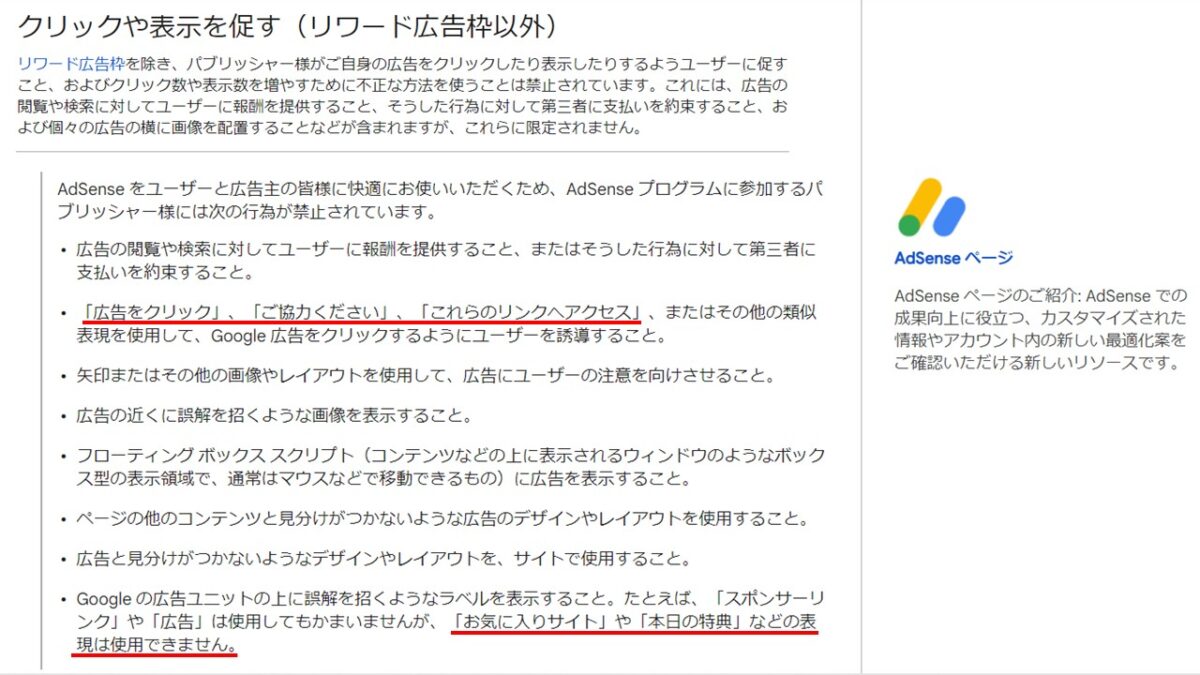 Many people pass Google Adsense and put ads, but generate very little revenue.
It's also a violation to click on your ads yourself, click on people, and publish your earnings in detail.
If you violate the terms and conditions, you may be able to restrict ads, or if you are bad, you may be deleted from your account, so it is important not to be tempted.
In addition, Adsense pass tweets are not a violation of the terms, but there is a risk of "Adsense hunting" due to mass clicks.
Recently, the hurdle of passing Adsense seems to have dropped a little, so let's know the prohibitions.
Stop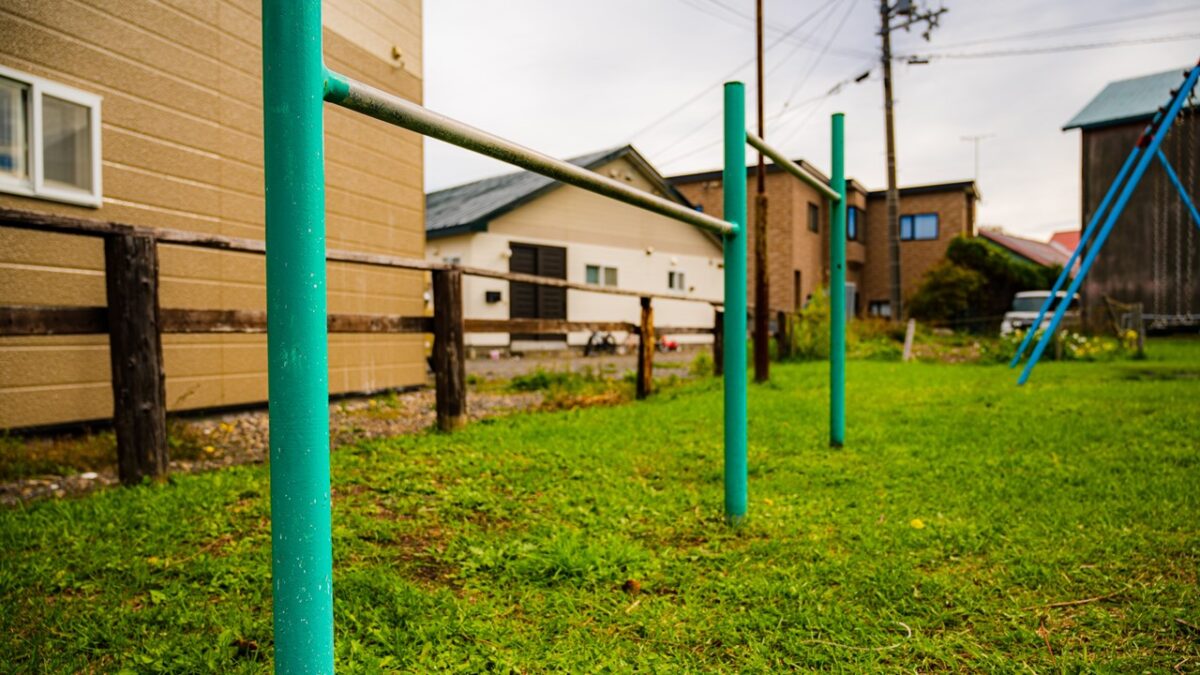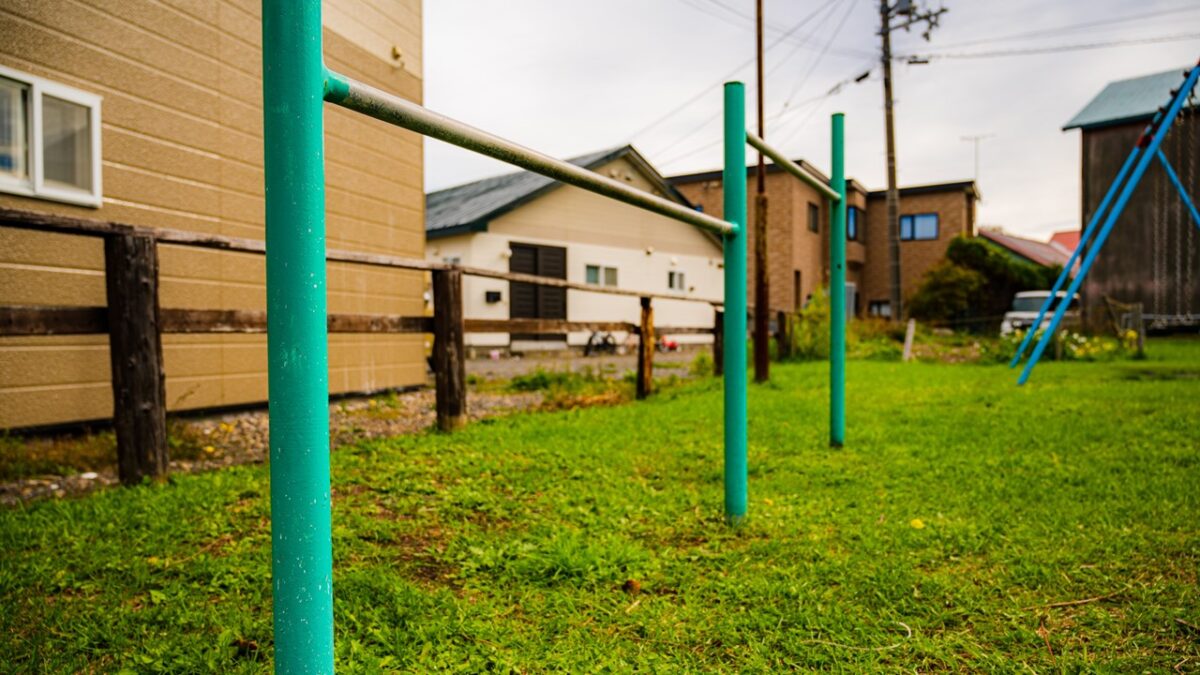 It is the most important thing to earn from the blog, and in The Crone's words, "Keep your hands off the iron bar".
Watching the bloggers who debuted together disappear in a year gives you an advantage just to keep going for a long time.
At first, even if it is a poor sentence, studying while writing will gradually increase the number of readers and profits.
Recently, search engine updates have been intense, and if you leave writing a blog, your earnings will drop steadily.
First of all, it is important not to stop writing blogs, and to make corrections to the articles you wrote!
An article to read in a little more