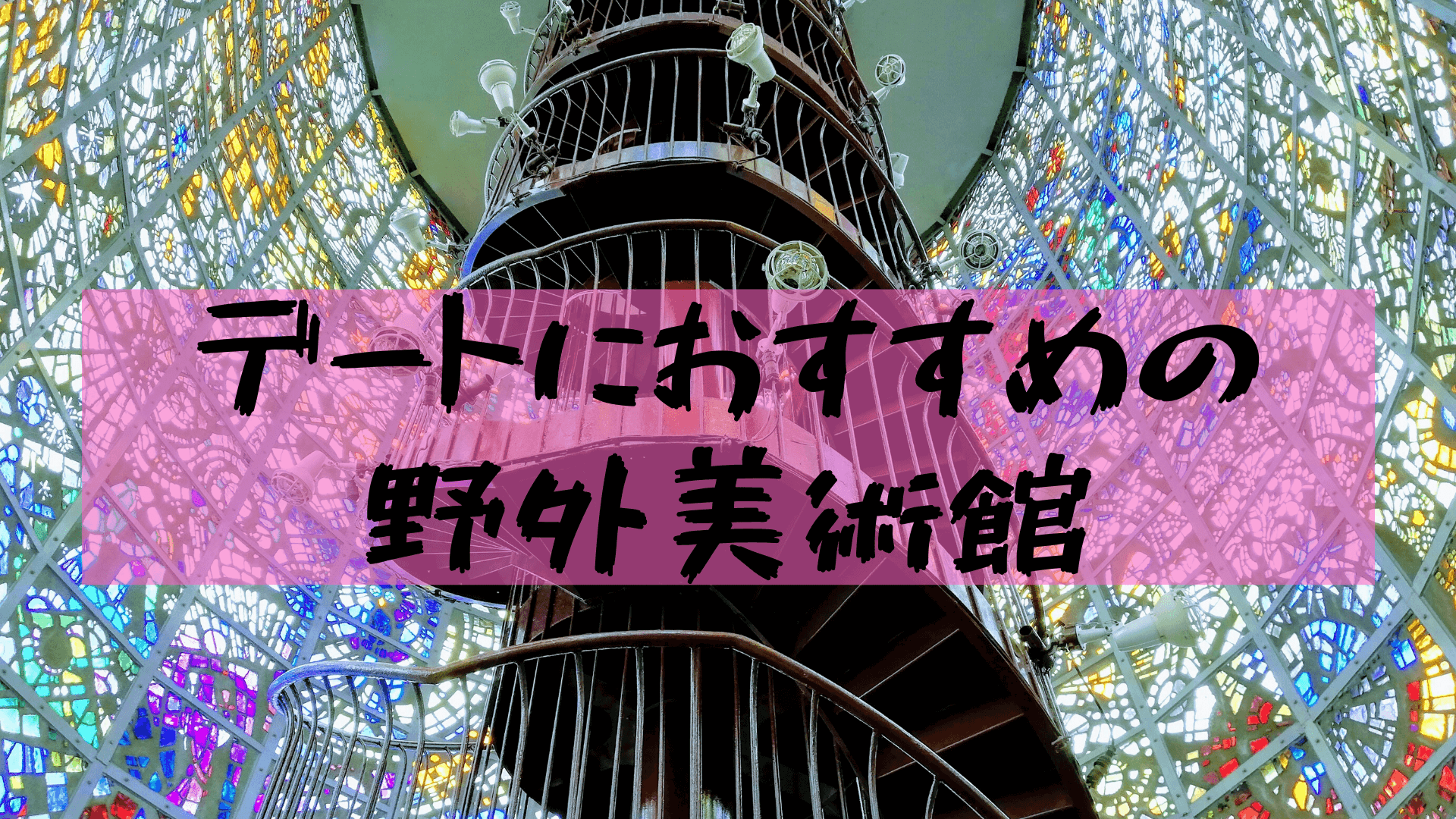 The reason why I became interested in art, especially contemporary sculpture, was a school trip for elementary school students.
I gradually became interested in the works that are the Sculpture Museum of Art in Hakone.
This time, I will write how to access "Sculpture Forest Museum" in Hakone, the price, and recommended works!
What is the Sculpture Forest Museum of Sculpture?
Opened in August 1969. The outdoor exhibition which was the epoch-making at first was adopted, it made it a center of the exhibition, and there was an exhibition gallery building, too. There are many great works such as E. Greco, C. Brancusi, and H. Moore in the sculpture group arranged in the hill by effectively taking in the vast air of nature. In 1984, the Picasso Building was expanded. The total number of works in the collection is about 350 sculptures and about 900 paintings. He has also enlightened the contemporary sculpture world through competition exhibitions. In 1981, the Utsukushigahara Kogen Art Museum was opened as a sister building.

Britannica International Encyclopedia
I also want to visit the Utsukushigahara Kogen Art Museum between my sisters …!
Access to Sculpture Forest Museum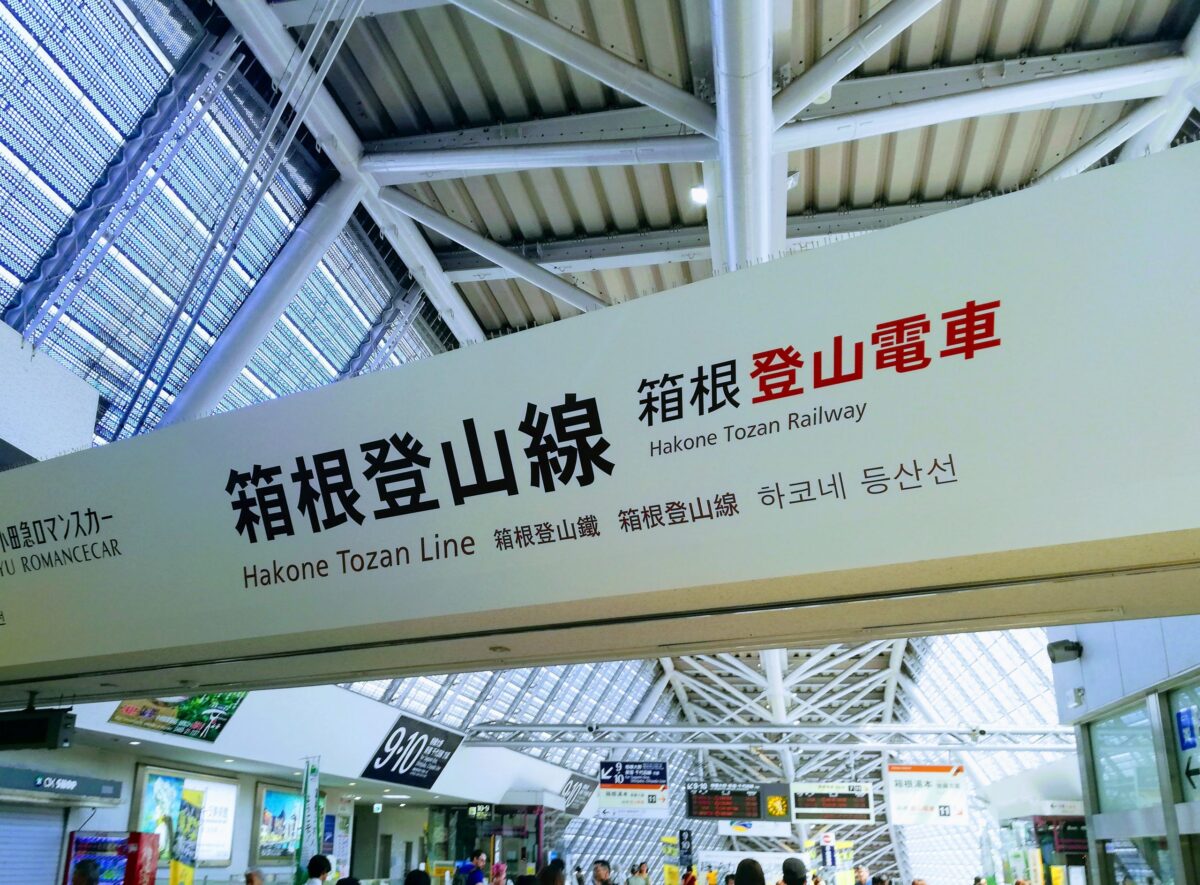 From various Odawara stations such as JR, take the Hakone Tozan Railway and change at Hakone Yumoto Station.
From there, transfer to Gora Station and get off at Sculpture Forest Station.
From there, it takes about 5 minutes on foot to reach the museum.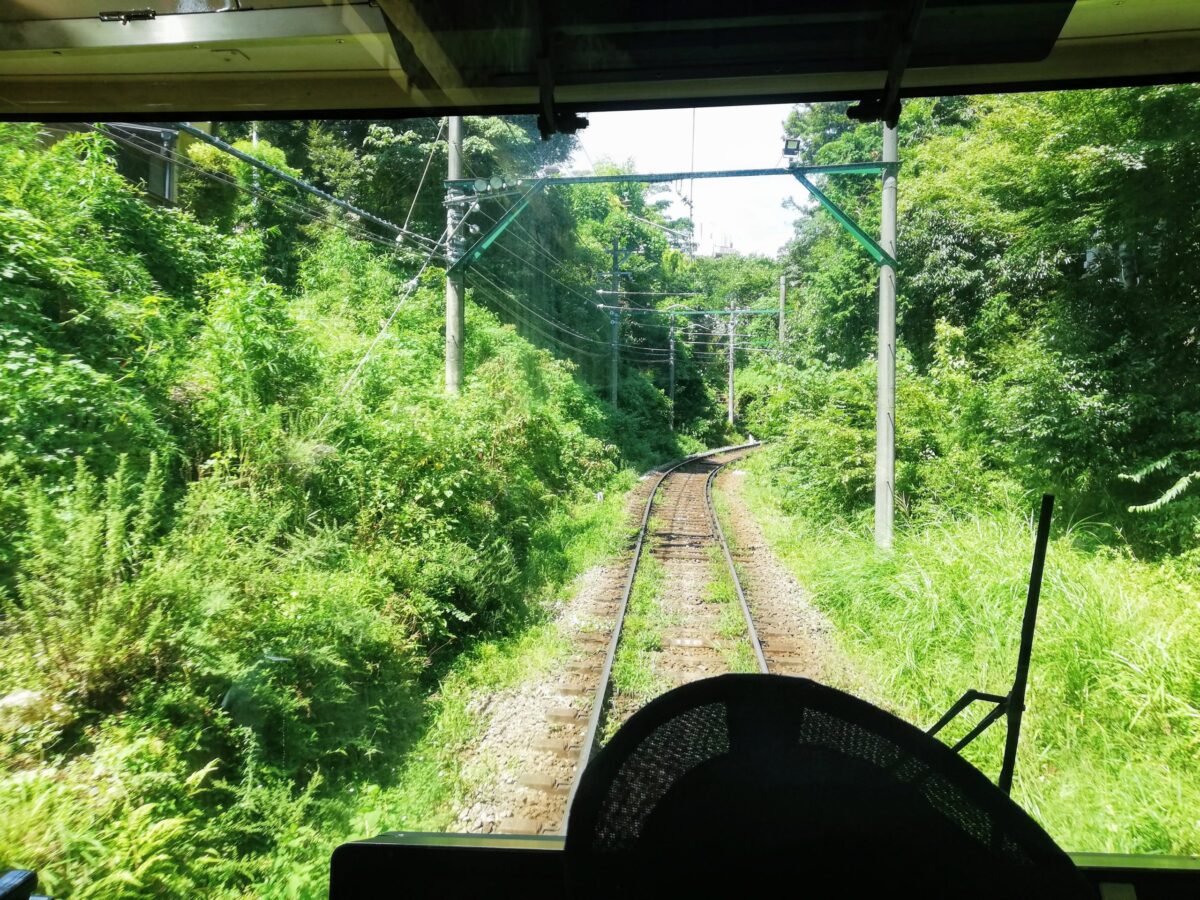 Although it is a climbing train, there is a driving that changes the direction of travel called switchback on the way.
Don't be impatient when the direction of travel changes.
There are many signs when you get off the station, so if you follow them, you can arrive at the museum as soon as possible.
The museum itself is right next to it, and there is no problem if you keep up with tourists.
Admission to the Sculpture Forest Museum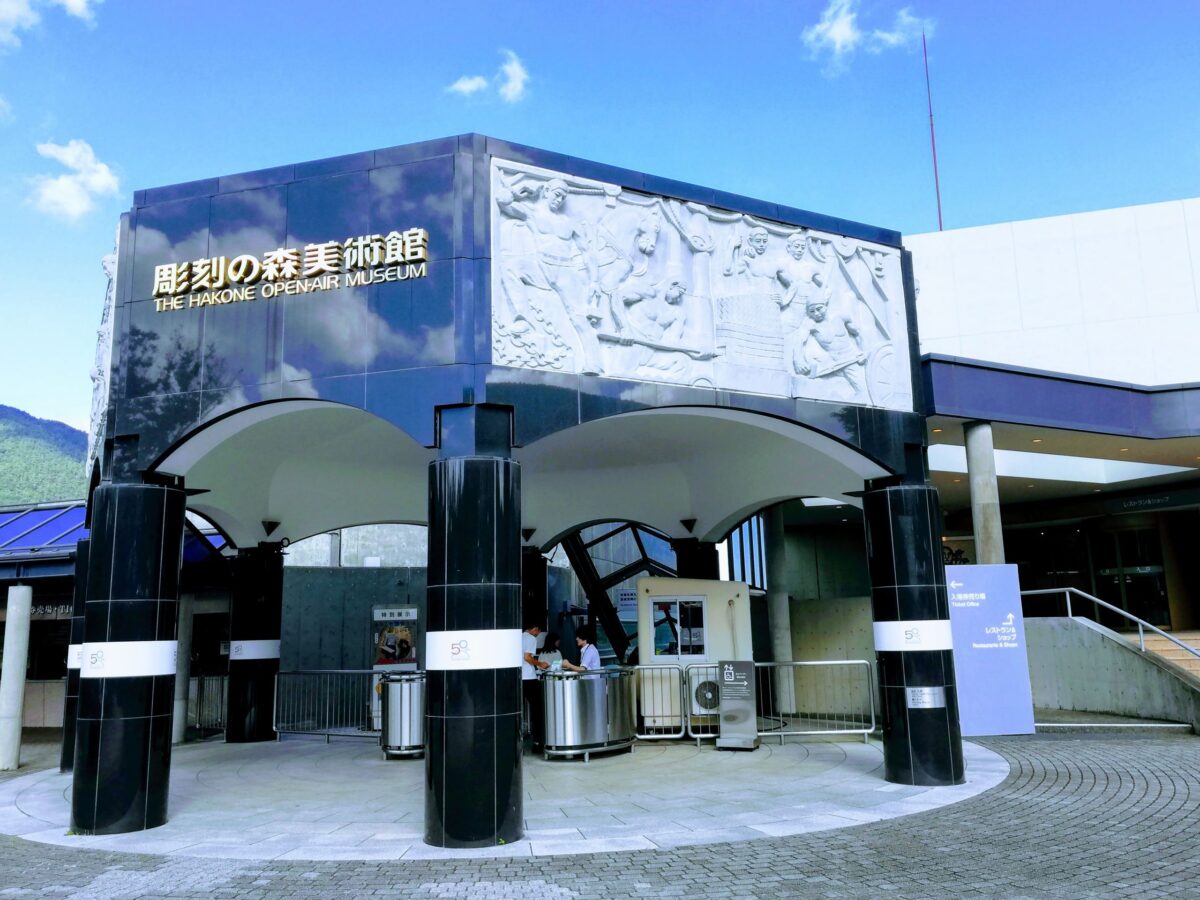 An object in the fountain at the entrance. Just looking at this will raise the tension.
The Museum of Sculpture museum is open from 9:00 to 17:00, and last admission is 30 minutes before closing.
It says that it is open all year round, but does it mean that it is open during the year-end and New Year holidays?
The entrance fee to the Sculpture Forest Museum is as follows.
Adults 1,600 yen (1,400 yen)
University and high school students 1,200 yen (1,100 yen)
Junior high school and elementary school students 800 yen (700 yen)
If you're writing in parentheses for groups of 20 or more, more than 100 people will receive an additional discount.
I purchased a ticket directly at the entrance of the museum, but payment is cash only and credit cards are not supported.
By presenting the discount screen on the museum homepage or the screen, the admission fee will be 100 yen discount.
Click here for discount page (external link)
"Sculpture Forest Museum" Exhibition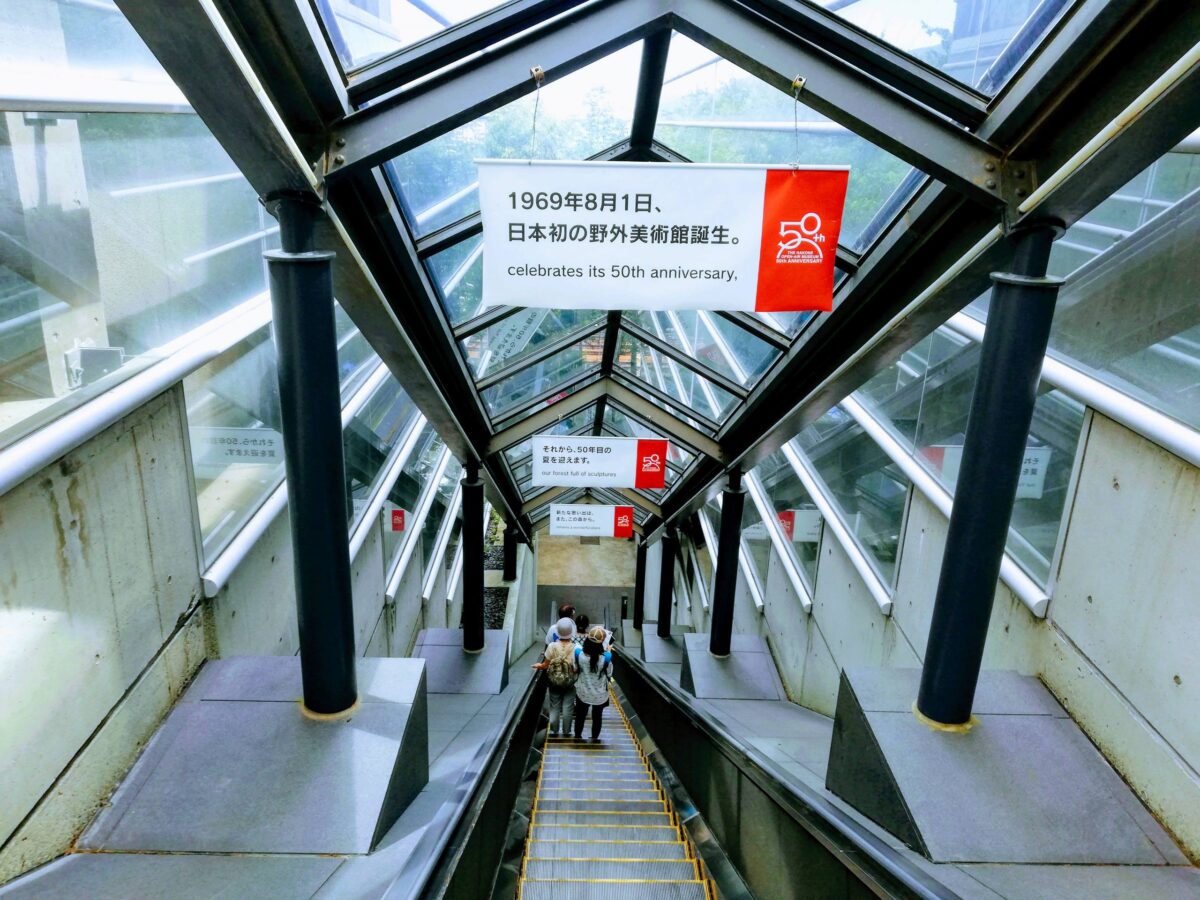 When you enter, there is an escalator, so if you go down and go through the tunnel, the front of you will suddenly open.
Then, what appears in front of you is a view with a line of sculptures.
Tree person: Taro Okamoto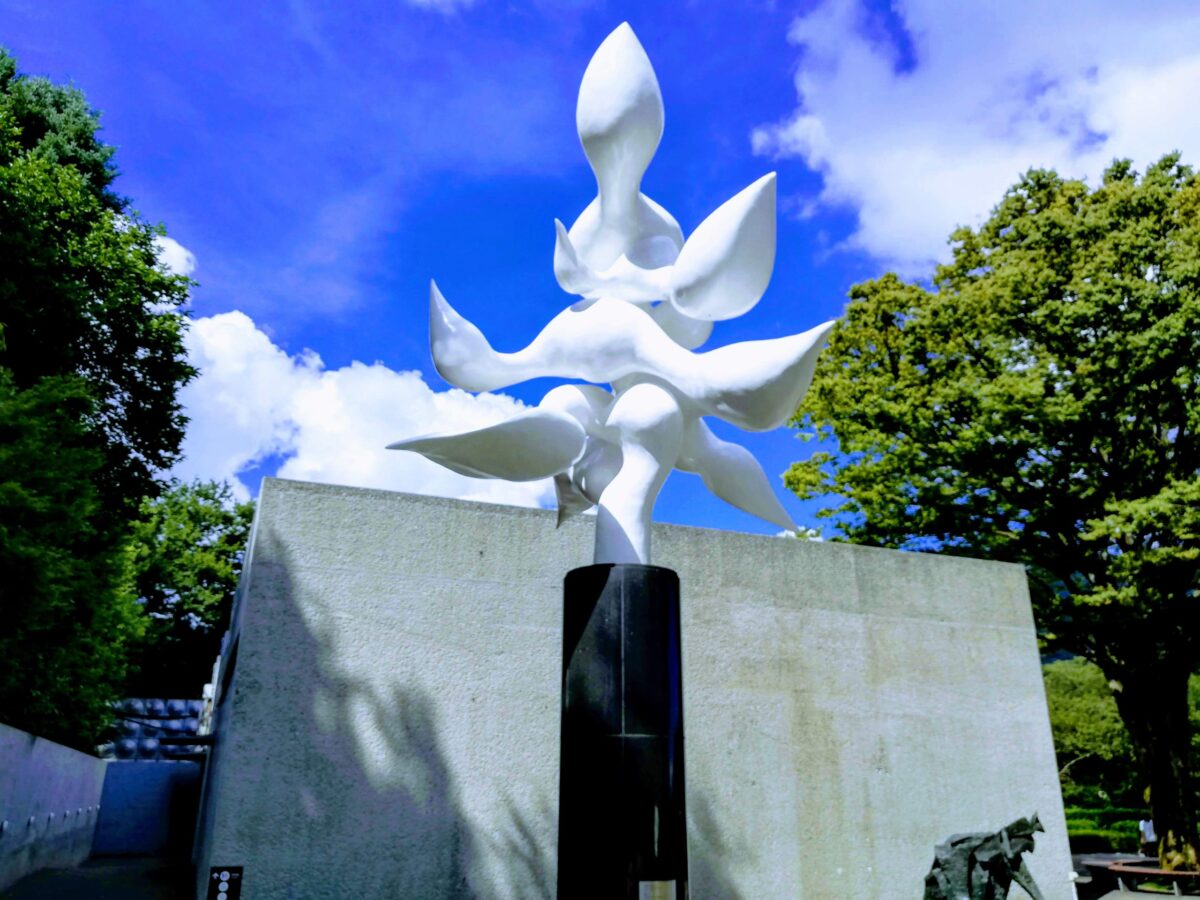 It is a work on the side of the tunnel at the entrance, but it is unique to Taro Okamoto's work, "Art is an explosion!"
I feel like I'm lacking in the wackiness that I can say.
Intersecting Spatial Structure: Ryoji Goto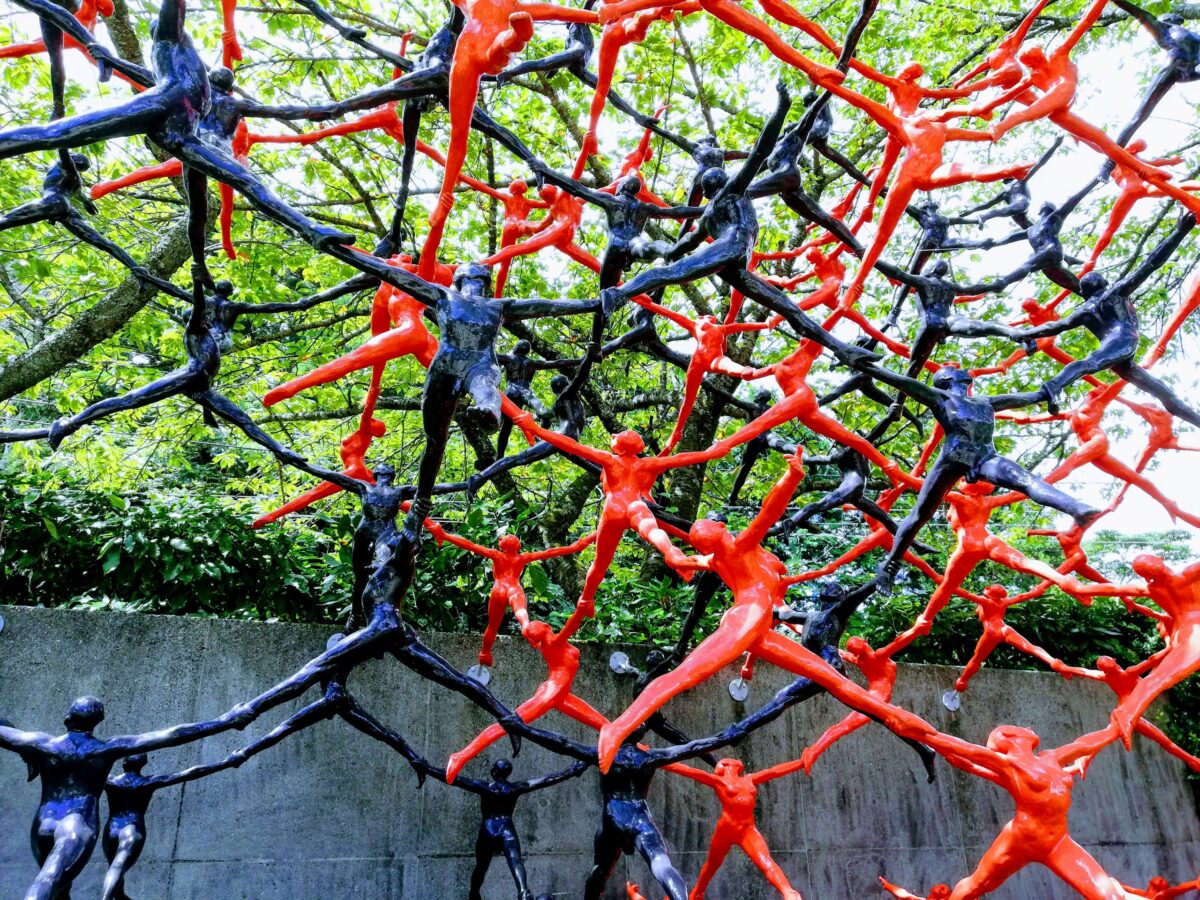 Inspired by the green fence, the author used humans to create geometric patterns.
It is a work that received the image that human beings are incorporated into society.
Arms: Kenneth Armitage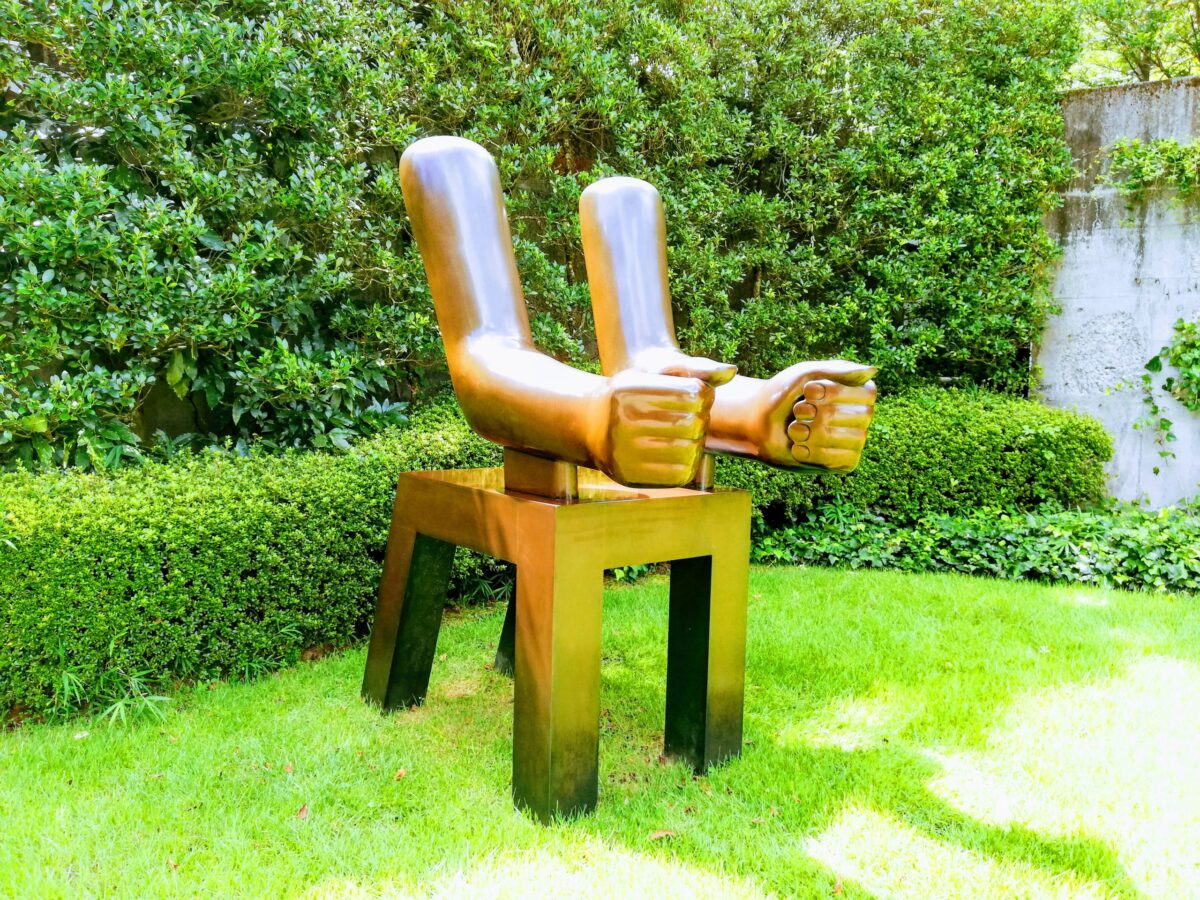 I like these mysterious works. Is it a work including a pedestal?
My Seven Pillars of Wisdom: Igael Tumulkin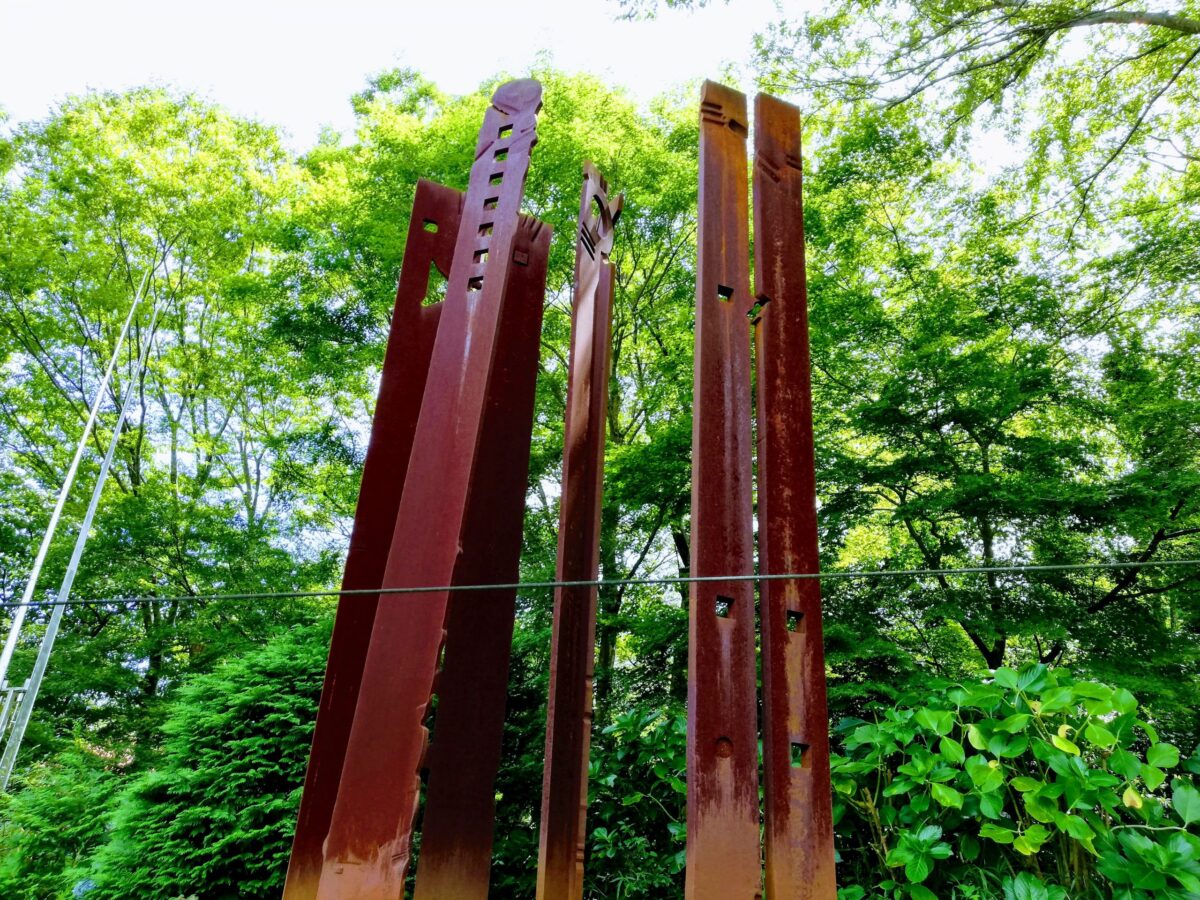 Is the towering rusty pillar a personality in the author's heart?
It is interesting to think that these pillars consult in the mind when troubled.
My Sky Hall: Takeyoshi Inoue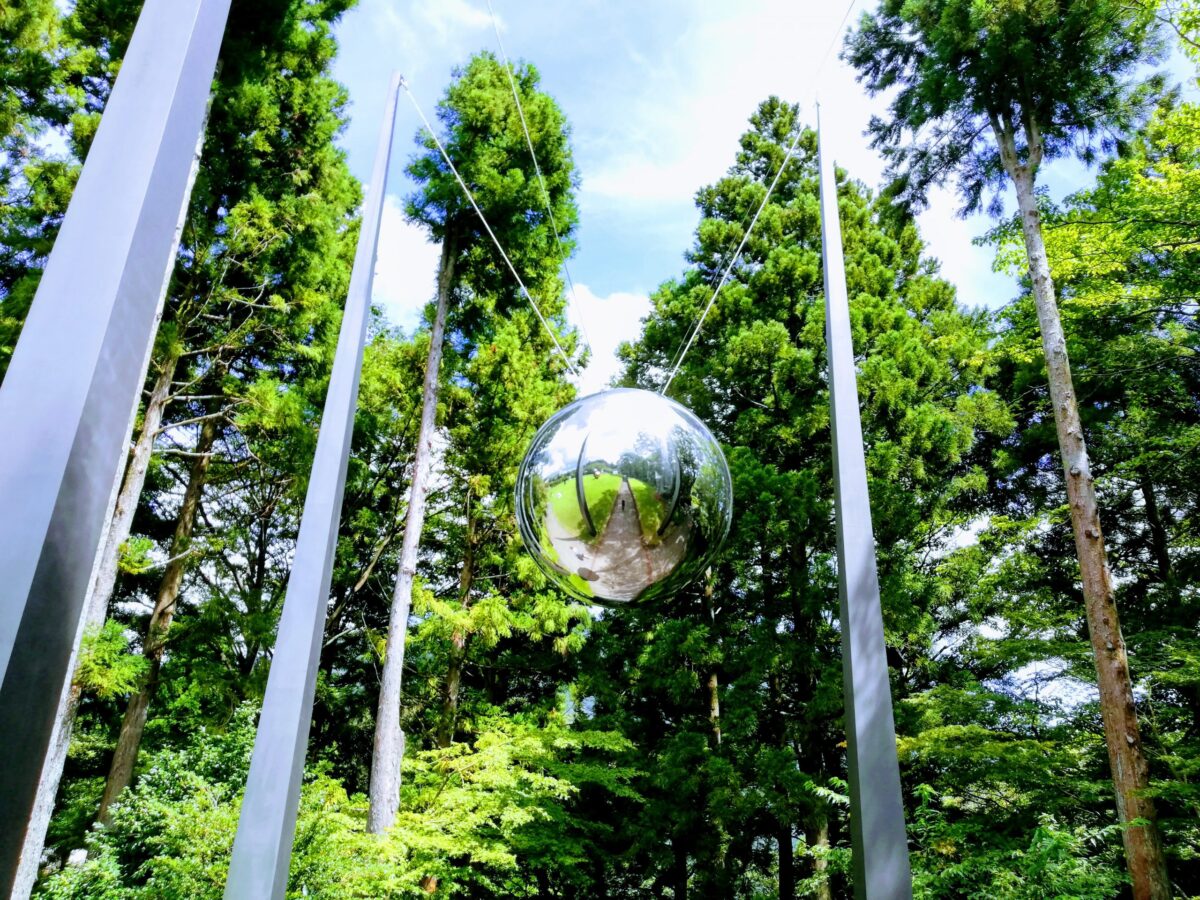 I just hung a huge spherical metal ball, but by placing it in the middle of the crossroads
The scenery reflected in the sphere changes depending on the person walking, and the expression of the work also changes.
The first work to be completed, including the presence of the viewer, has the impression that it is one more place higher than other works.
Sphere with a sphere: Arnaldo Pomodoro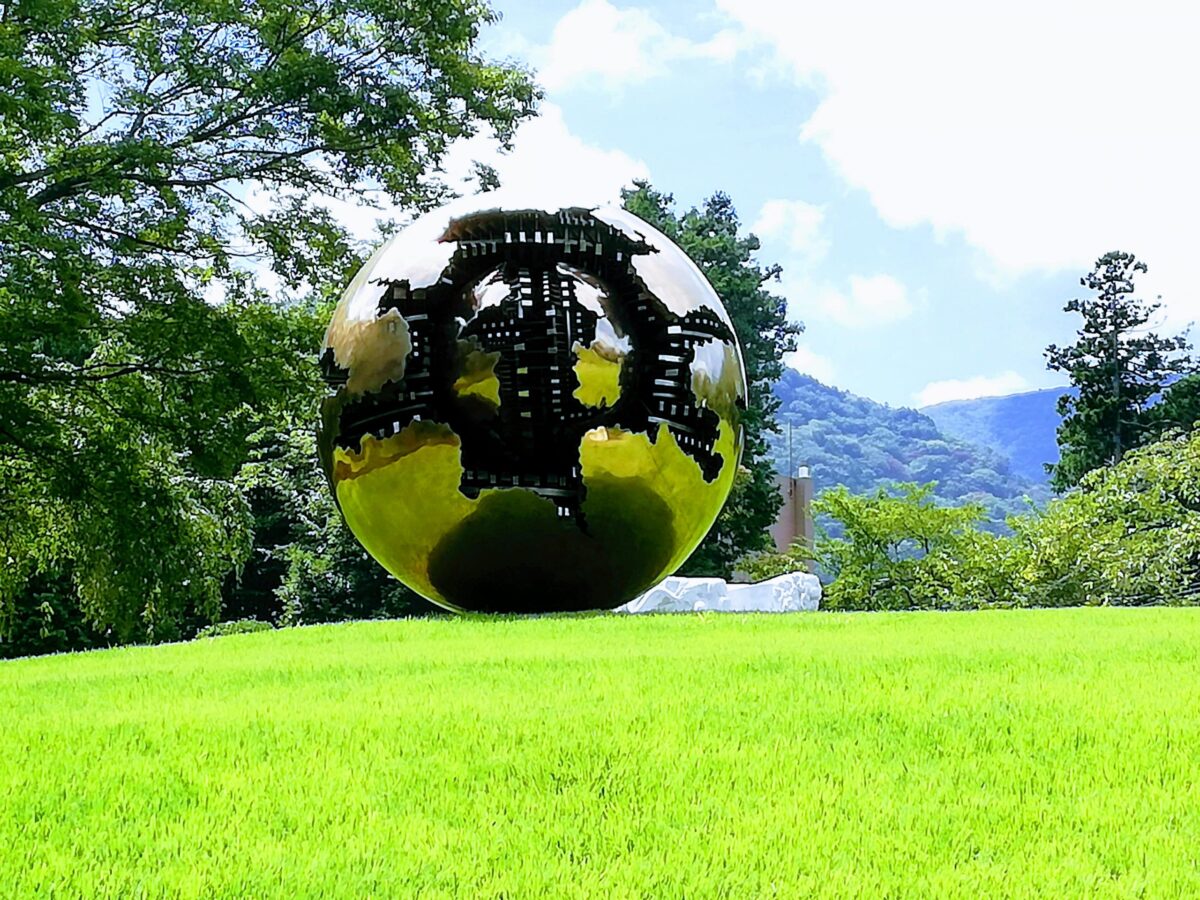 Oh, this is like I saw it in Vatican City… If you think that, the creator is Italian, so it is probably the same work.
The spheres here were a little smaller than the ones I saw at museums in Vatican City.
Disconnection: Atsushi Imoto
The stone, which appears to be supported by several people, turns out to be made of many corpses and bones from the back.
I wondered if it was a dark expression that society is made up of many sacrifices.
Utsurohi: Aiko Miyawaki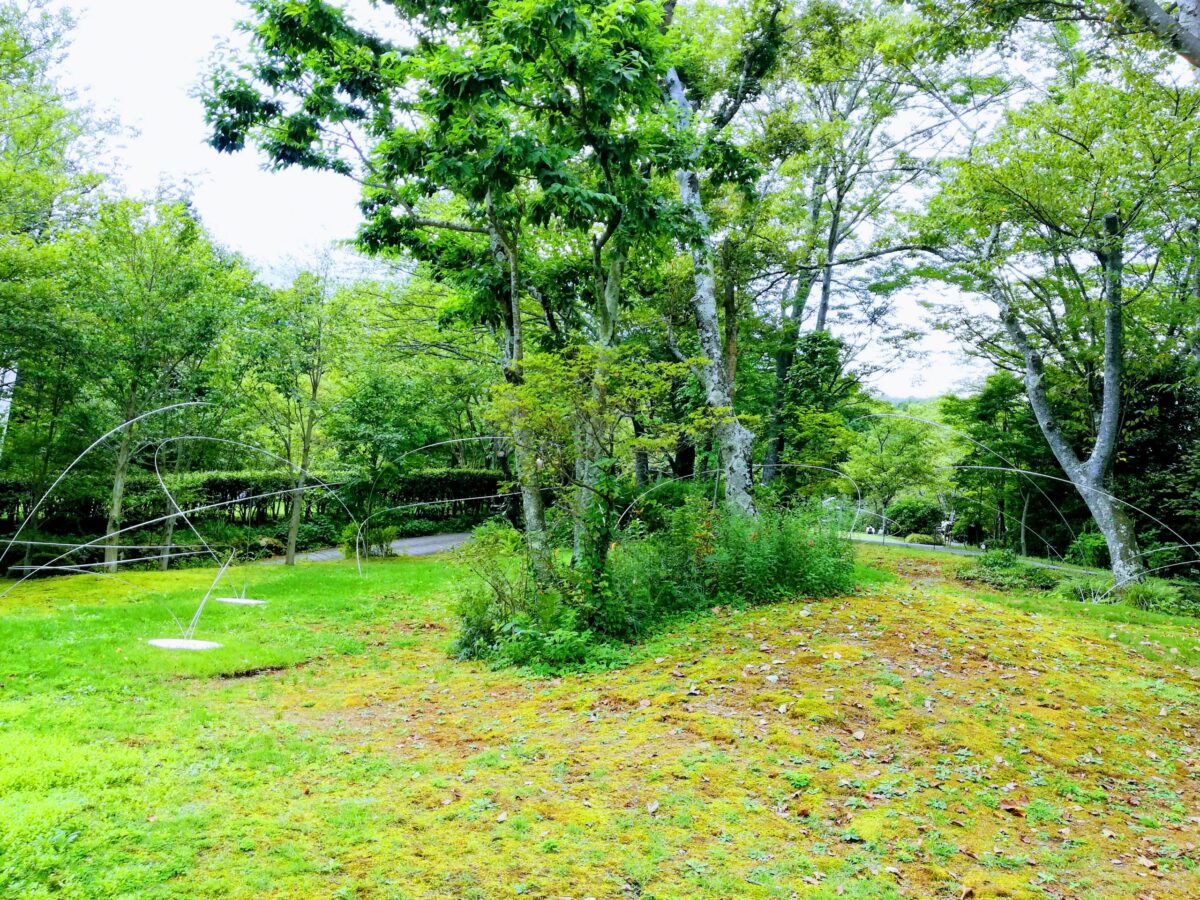 By placing metal wires around the trees that grow naturally, the scenery is a work of art as it is.
The way to make a work of art with a little decoration is amazing!
Picasso Building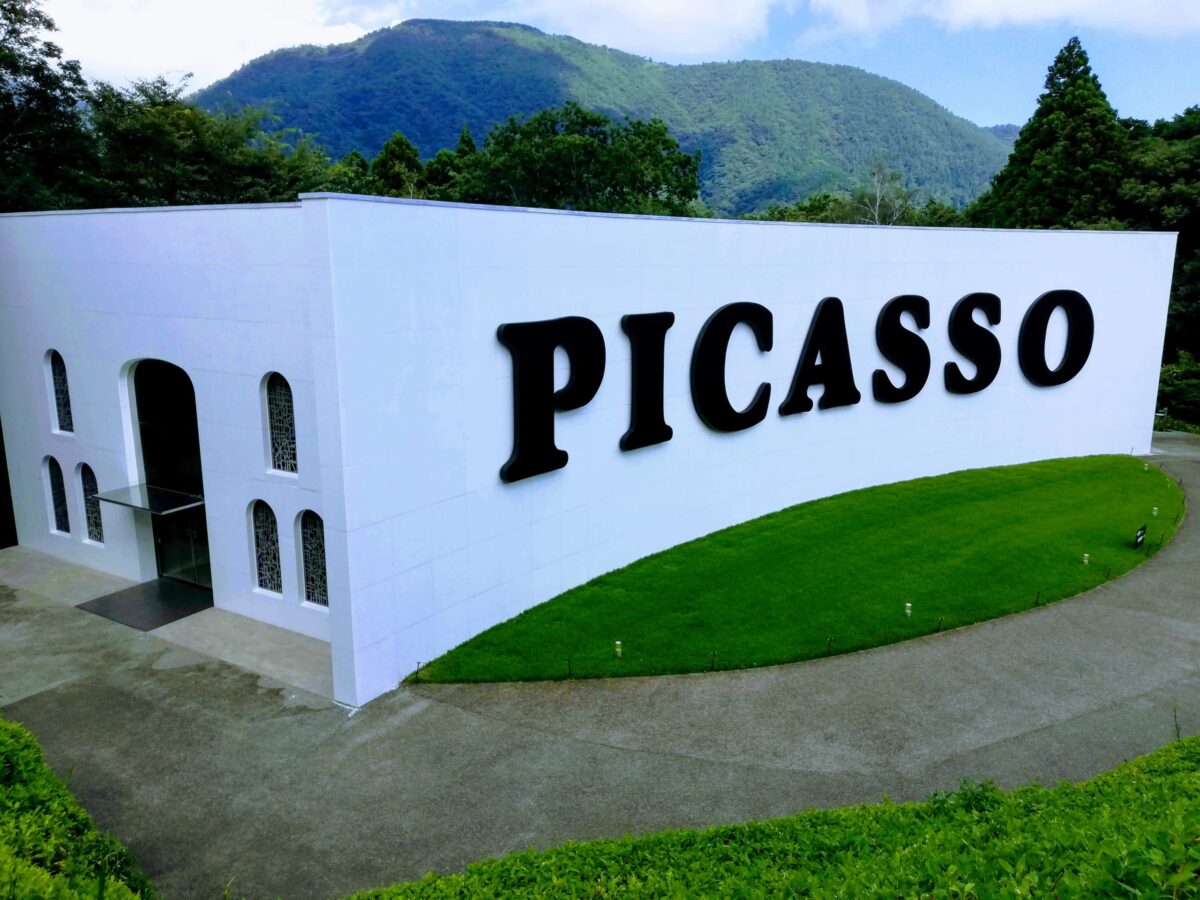 Photography is prohibited only at the Picasso and The Building. I liked the following works at Picasso.。
3. Still life with a cat
13. Goat's Head
17. Snake
20.Mizuzuku 
24. Birds
29. Eyes and the Sun
50. Bather
54. Chest
55. Two faces on a blue background
64. Face
70. Franco's Dreams and Lies
105.Centaurus II
16 Spinning Bent Rods: Takamichi Ito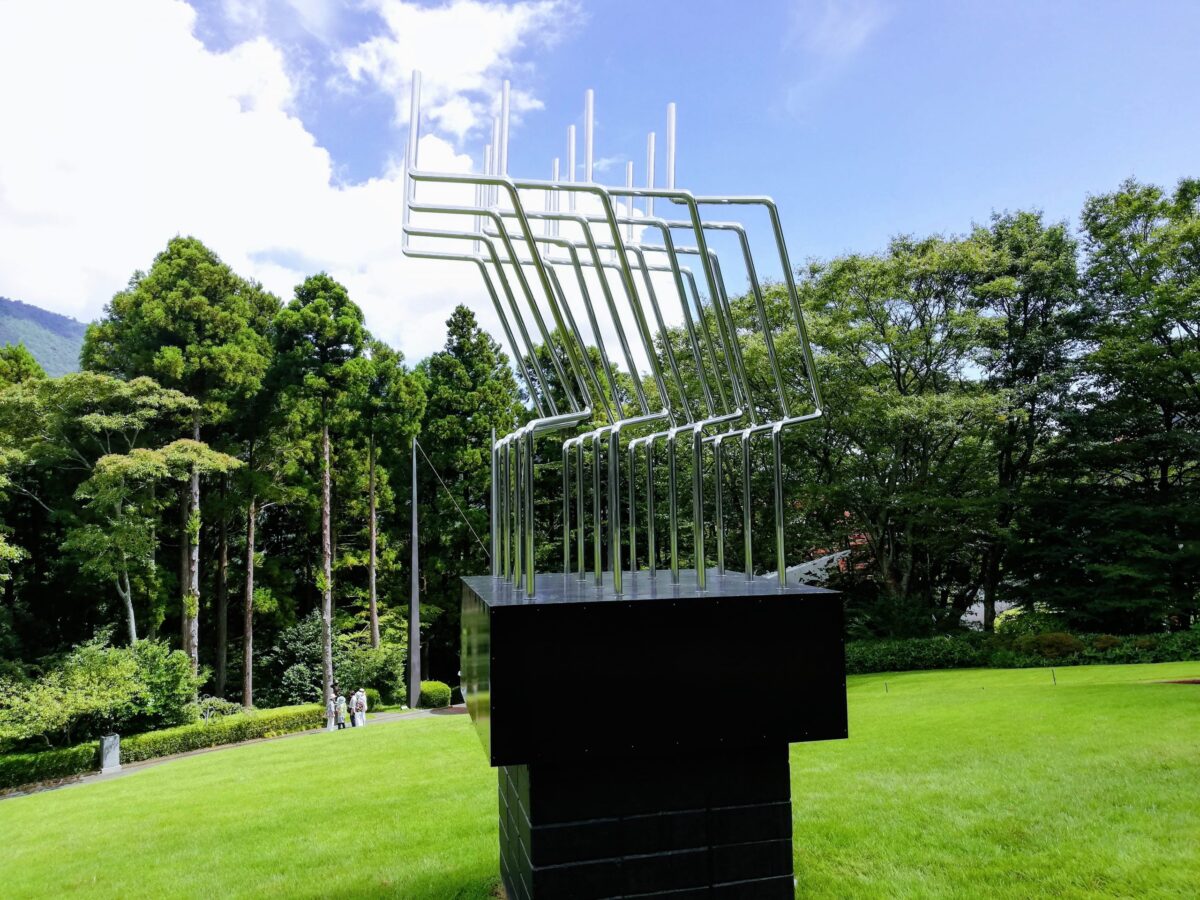 As the name implies, 16 metal rods bent in the same shape rotate endlessly with a motor mounted on a pedestal.
I remember that there was something I felt while I was in elementary school with 16 silver bars that changed my expression depending on the viewing angle.
I was shocked and interested that some people see the stick as a work of art, even though the stick just rotates.
It is a memorable work that my interest in contemporary art was born!!
Floating Sculpture 3: Martha Bread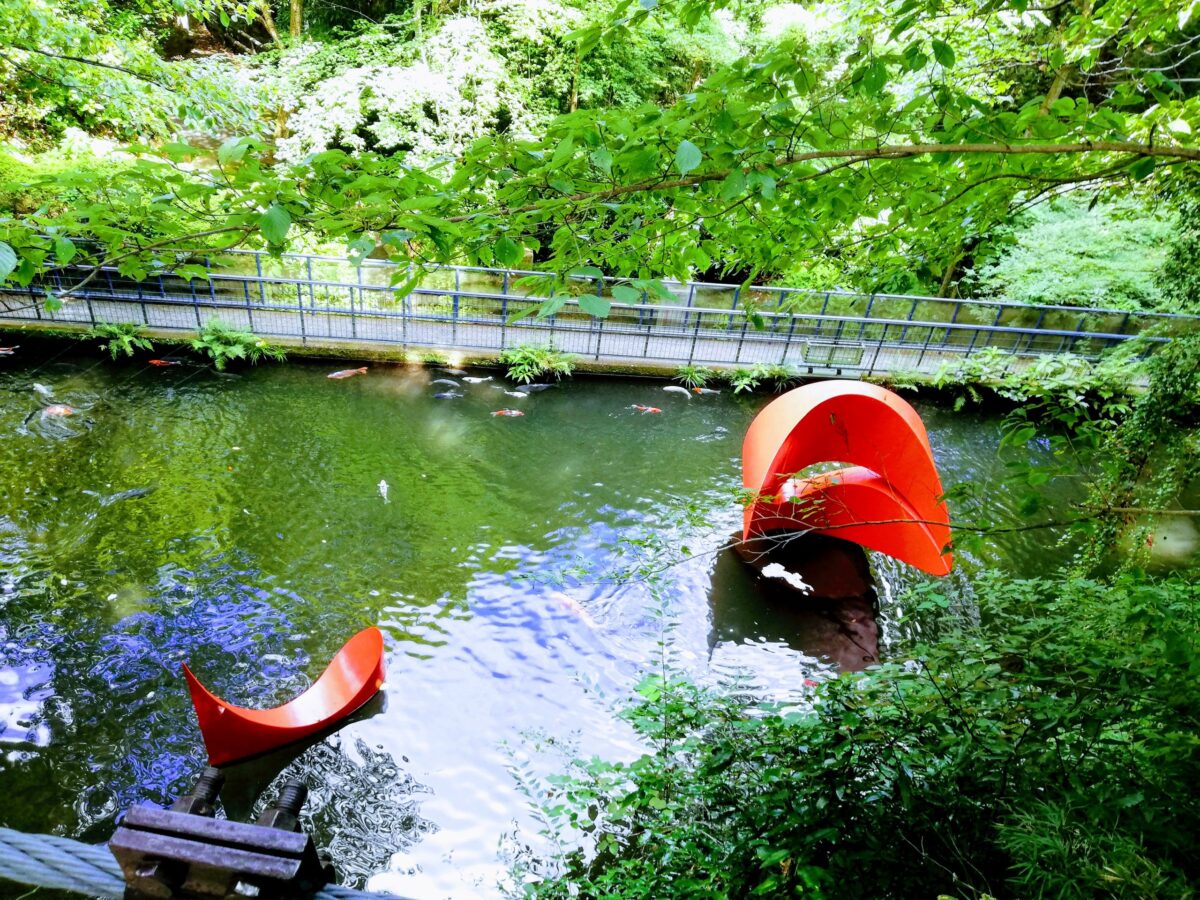 It is two red objects in the pond located at the edge of the Sculpture Forest Museum.
There is a hanging bridge on the pond, and a lot of carp are kept.
It is these works that blend in as if nothing in it.
I like nature, so I am strongly impressed by the sculptures that harmonize in nature.
Walking Flowers: Fernan Rezier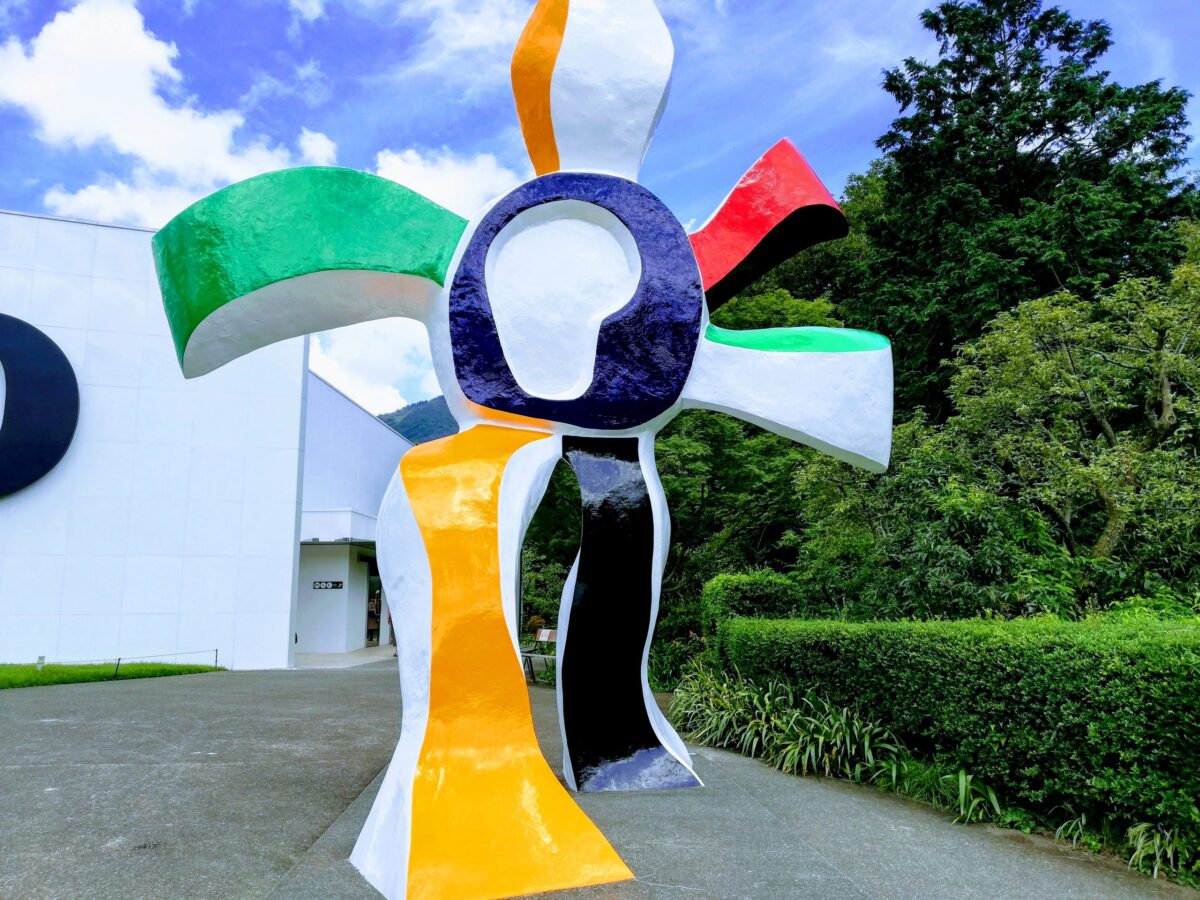 It is a sculpture that stands while emitting an overwhelming presence in front of Picasso.
It's in front of the Picasso-room, so I can somehow feel respect for Picasso in the work.
It seems that there is a place where Taro Okamoto also leads to works that look strange with bright colors!
Endless Dialogue: Susumu Shingu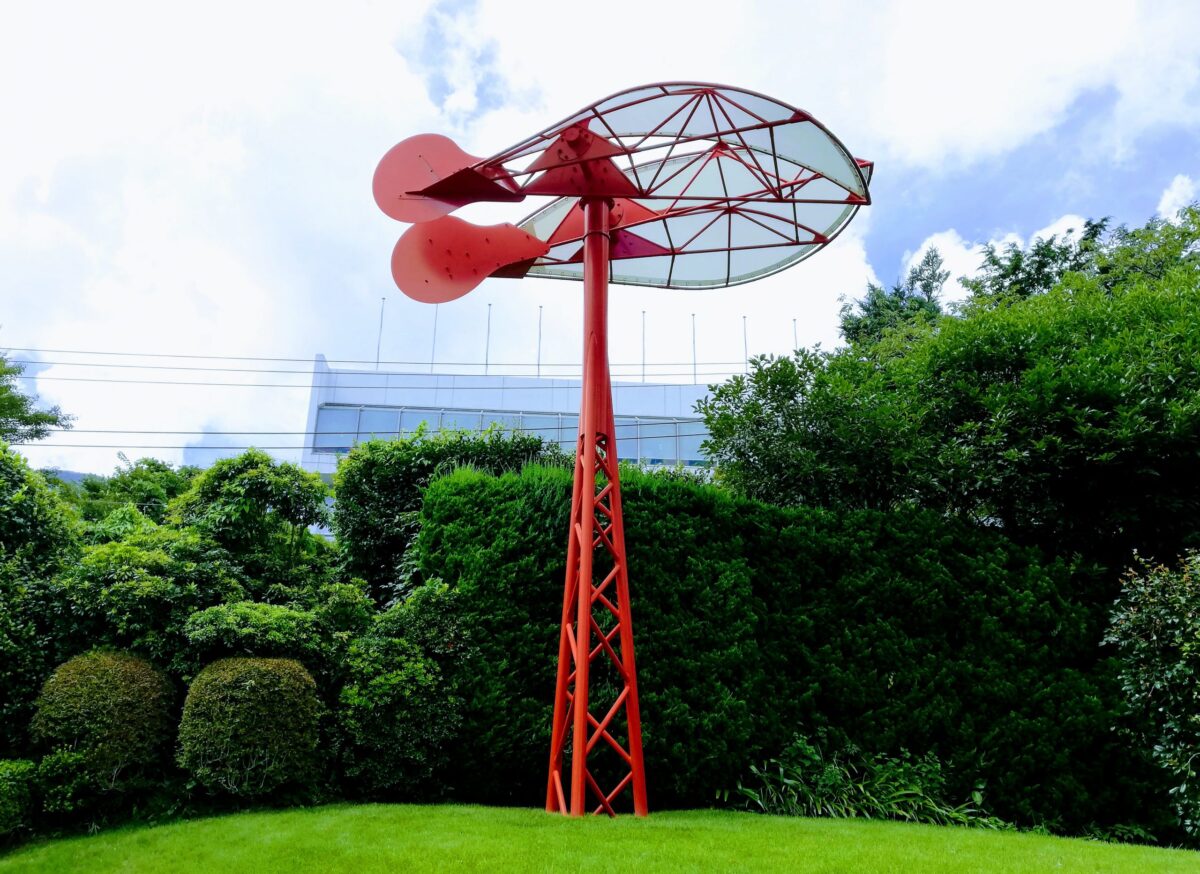 He seems to like works with movement somehow.
Two independent blades, such as a boat, are moving staggeringly, whether they are mechanical or windy.
The title "endless dialogue" means that the movement of these two feathers does not match at any time.
I wondered if people's opinions did not match.
Two Rabbits Boxing: Barry Flanagan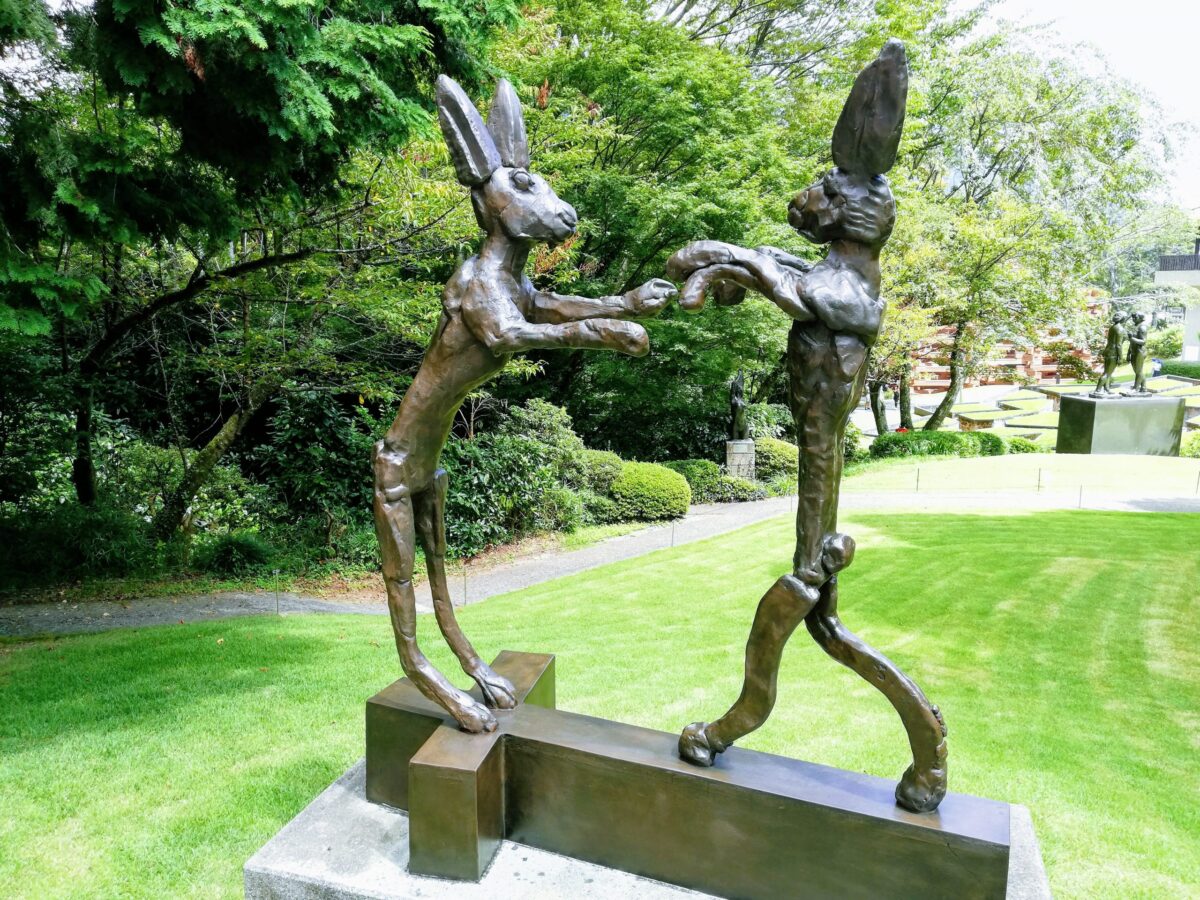 It is a bronze representation of a rabbit standing on two legs that is thin on a long way, holding a fist and glare at each other.
It looks funny, but if you look closely, you can see that it is made quite appropriately.
The meaning of rabbit boxing and what the two standing crosses express are inflated.
Chapel of Fairies: Kaku Okamoto, Lucumuena Senda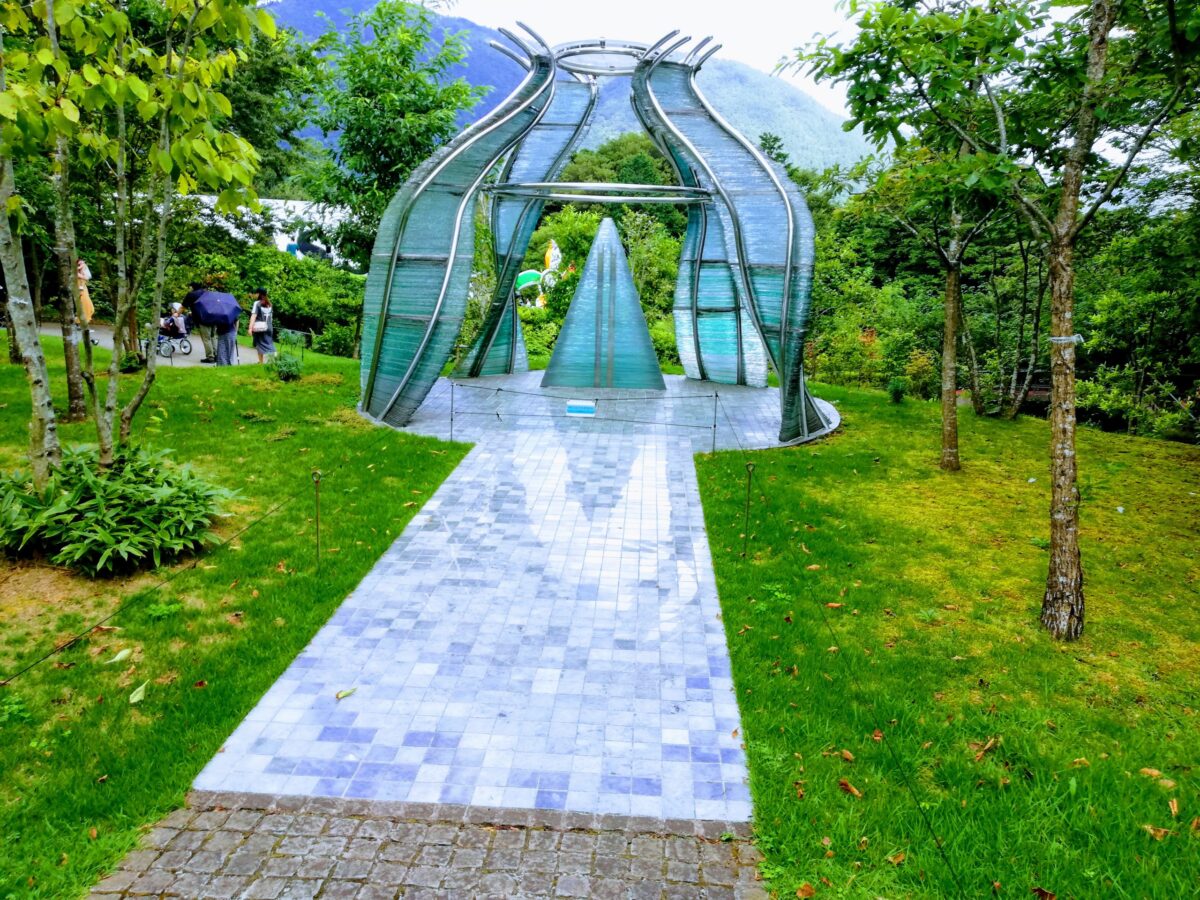 A light arch is created by cutting out and stacking a glass plate of a slightly different color.
Impressions of going to "Sculpture Forest Museum"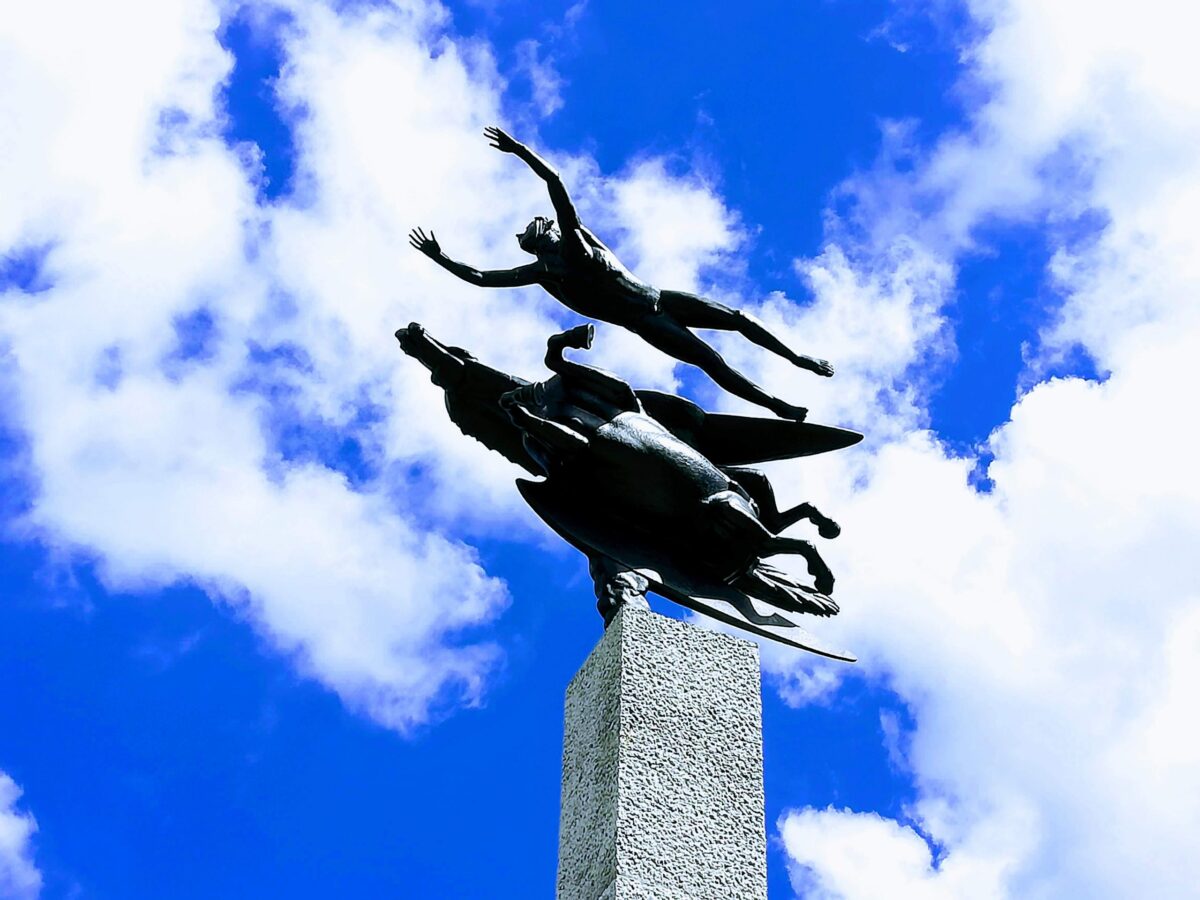 I visited here on an elementary school school trip and became interested in art from "16 Spinning Bent Sticks" and Picasso's works.
As a university student, I wanted to enjoy the Sculpture Forest Museum at my own pace, so this visit was this time.
Usually memories are often beautified, but the museum was as wonderful as it used to be!
It was a lot of fun to be able to go back to the starting point where I was interested in contemporary art!
Museum Articles