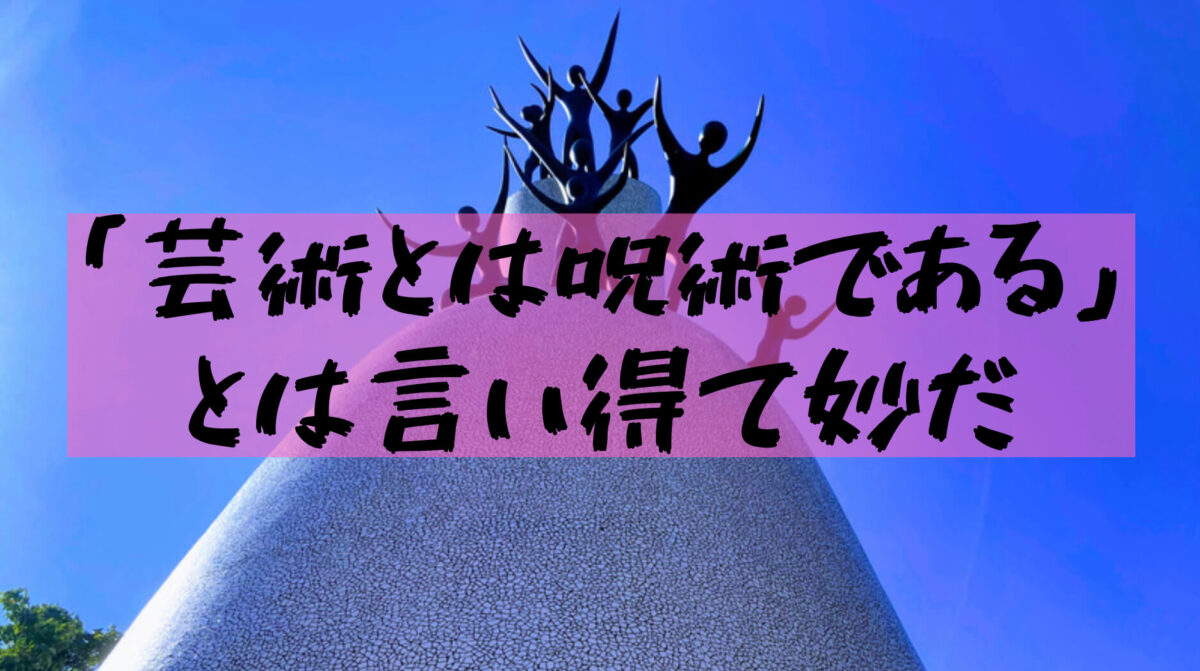 I like the works of Taro Okamoto, a Japanese sculptor famous for the "Tower of the Sun" at the Osaka Expo, and tour related facilities.
There was only one more representative spot to visit, such as "Taro Okamoto Memorial Hall", "Tower of the Sun", and "Myth of Tomorrow".
This time, I visited the last spot, the "Taro Okamoto Museum" in Kawasaki City, so I will introduce it!
What is Taro Okamoto?
Taro Okamoto (1911-1996) is a Japanese artist. The blood type is type O. He spent time in France from 1930 to 1940. He was also in contact with the Abstract Art Movement and the Surrealism Movement.

https://ja.wikipedia.org/wiki/ Taro Okamoto
Born to a manga artist father and poet's mother, he dropped out of Tokyo University of the Arts and studied painting at a French university.
So I studied ethnology and was strongly impressed by Japanese Jomon pottery, and I worked on japanese art uniquely.
The underlying view of art that the Japanese forgot was presented at the World Exposition as the "Tower of the Sun", and it gained popularity.
He continued to release the creation of confidence in the general public so that art would not remain lofty.
Not only as an artist, but also in publishing on art and appearing on TELEVISION.
Access to Taro Okamoto Museum of Art, etc.
The Taro Okamoto Museum of Art is located at the back of Ikuta Ryokuchi, a 20-minute walk from Mukogaoka Yuen Station.
You can access it from other stations, but this station is the only place where there is a direct bus …
Get off at the ⇒ City Bus "Ikuta Ryokuchi Entrance"(Platform 5, Mizo 19)
Get off at the South Exit "Tama Plaza Station"(Platform 6 and Platform 83) ⇒ City Bus / Tokyu Bus "Ikuta Ryokuchi Entrance"
Kitaguchi "Senshu University Maeyuki"(Line 2, Line 10) ⇒ Get off at "Senshu University-mae" at the end of the Odakyu Bus
The museum is open from 9:30 to 17:00 (last entry at 4:30 p.m.) and closes on Mondays (the following day if Monday is a Monday or National Holiday)
Please note that the fee structure varies depending on the time of year.
Payment is cash only, but you can get 20% off with a stub on the day of the facility in Ikuta Ryokuchi!
● From October 24, 2020 (Saturday) to January 24, 2021 (Sunday) special exhibitions and permanent
exhibitions General 1000 (800) yen, high school and university students over 65 years old 800 (640) yen
●From Thursday, January 28, 2021 to Friday, February 19, 2021, only permanent exhibitions are held
General 500 (400) yen, high school students, university students, over 65 years old 300 (240) yen
● From Saturday, February 20, 2021 to Sunday, April 11, 2021, special exhibitions and permanent
exhibitions General 700 (560) yen, high school, university students, 65 years old and over 500 (400) yen
Taro Okamoto Museum of Art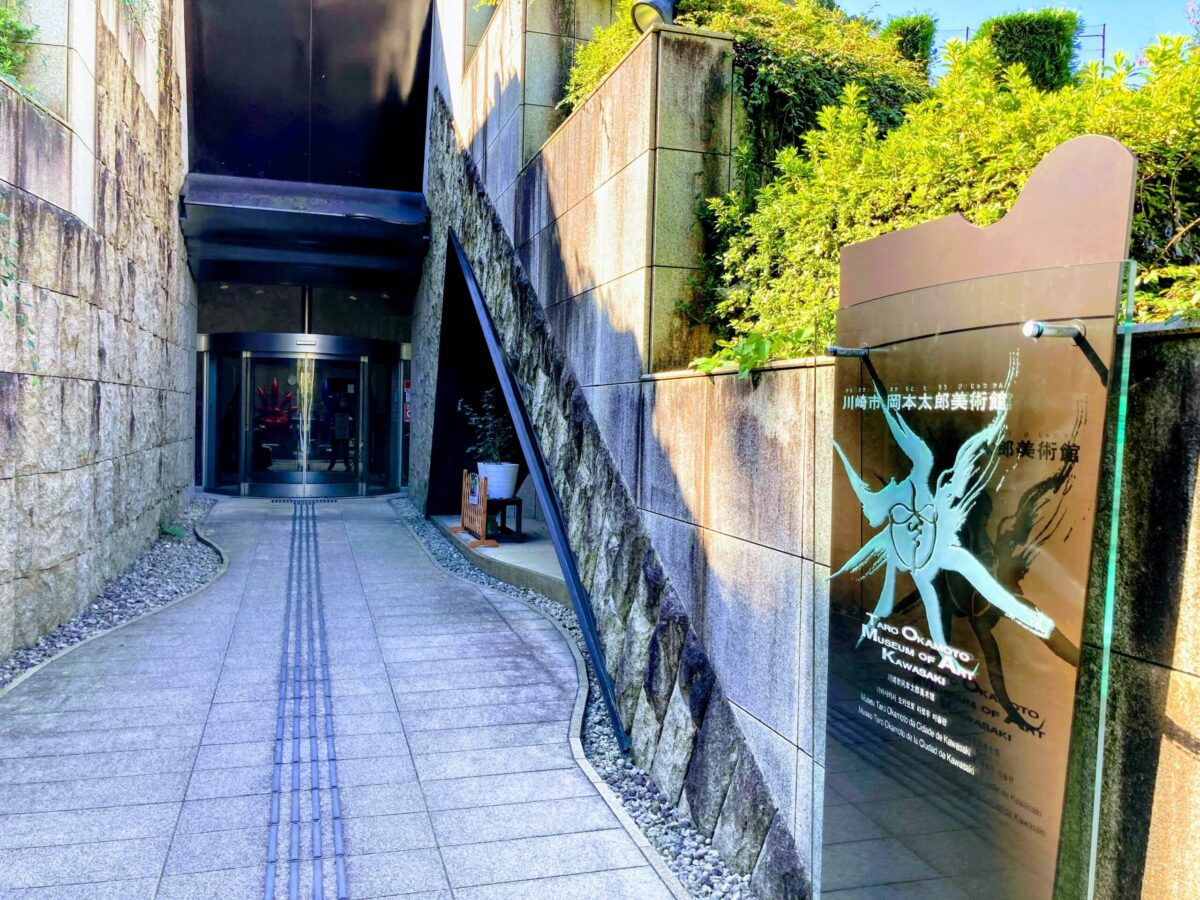 The Taro Okamoto Museum of Art was free to take pictures of permanent exhibitions, and photography of special exhibitions was prohibited.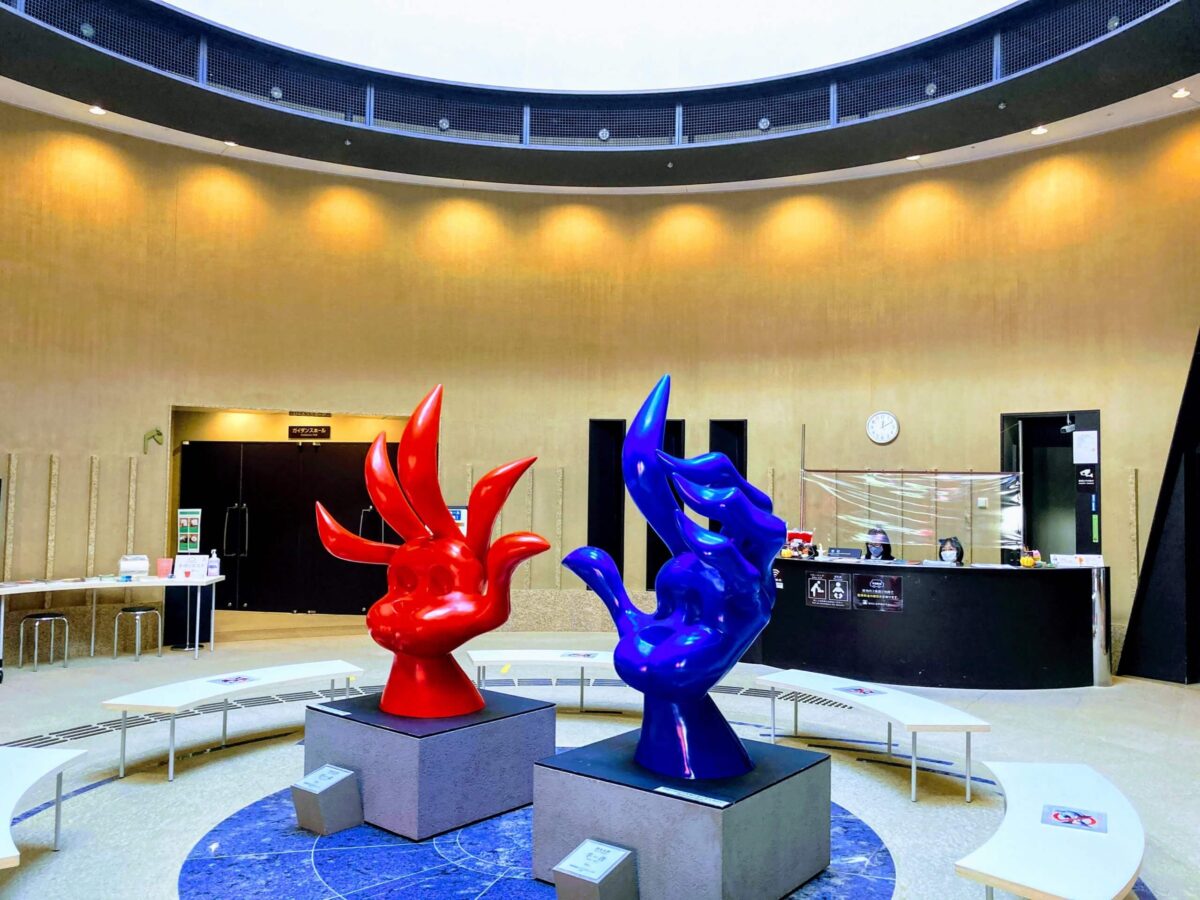 At the very back of Ikuta Ryokuchi, when you enter the narrow entrance up the stairs, red and blue hands welcome visitors.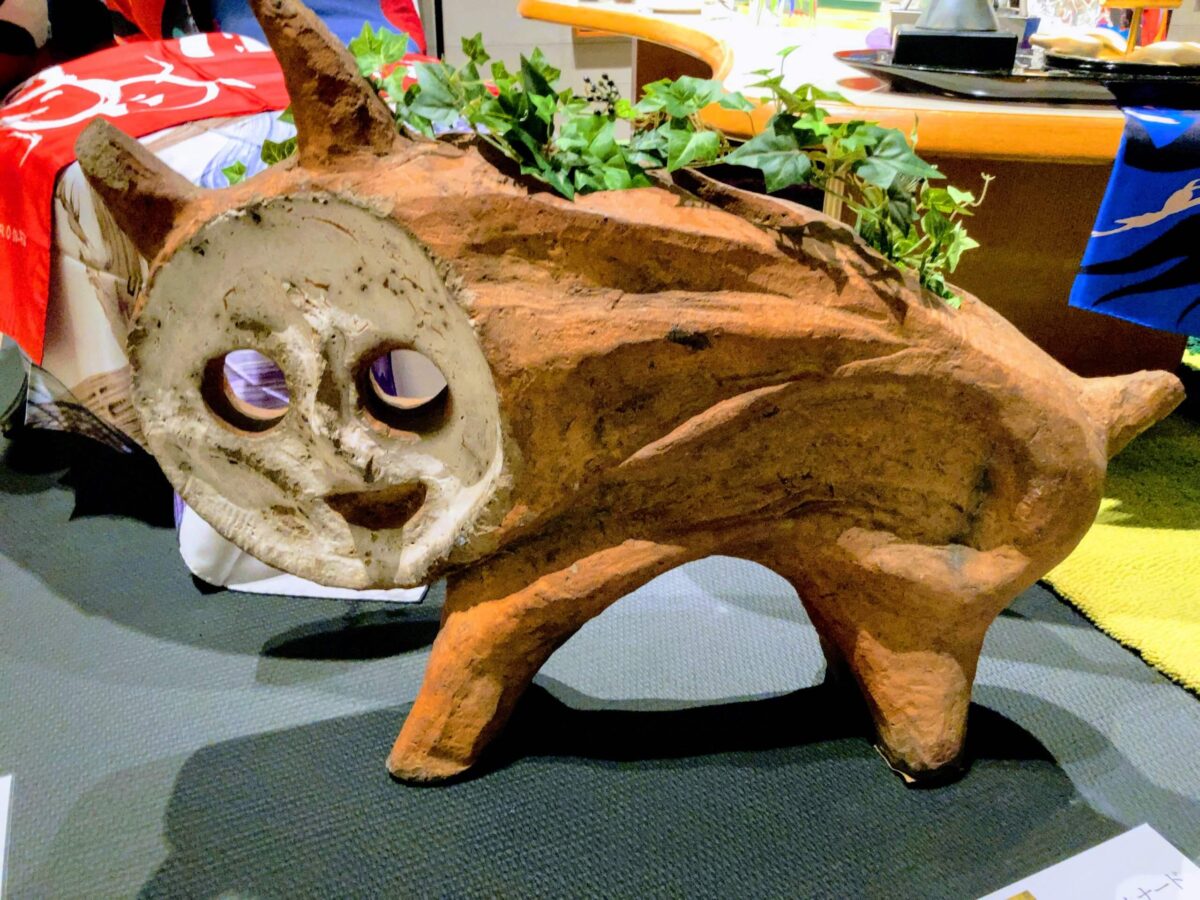 "Dog Flowerpot". I feel the eerieness of a human dog, is it more of a festival tool than a work of art?
There is a hole in the back and you can grow plants. Art is always around us.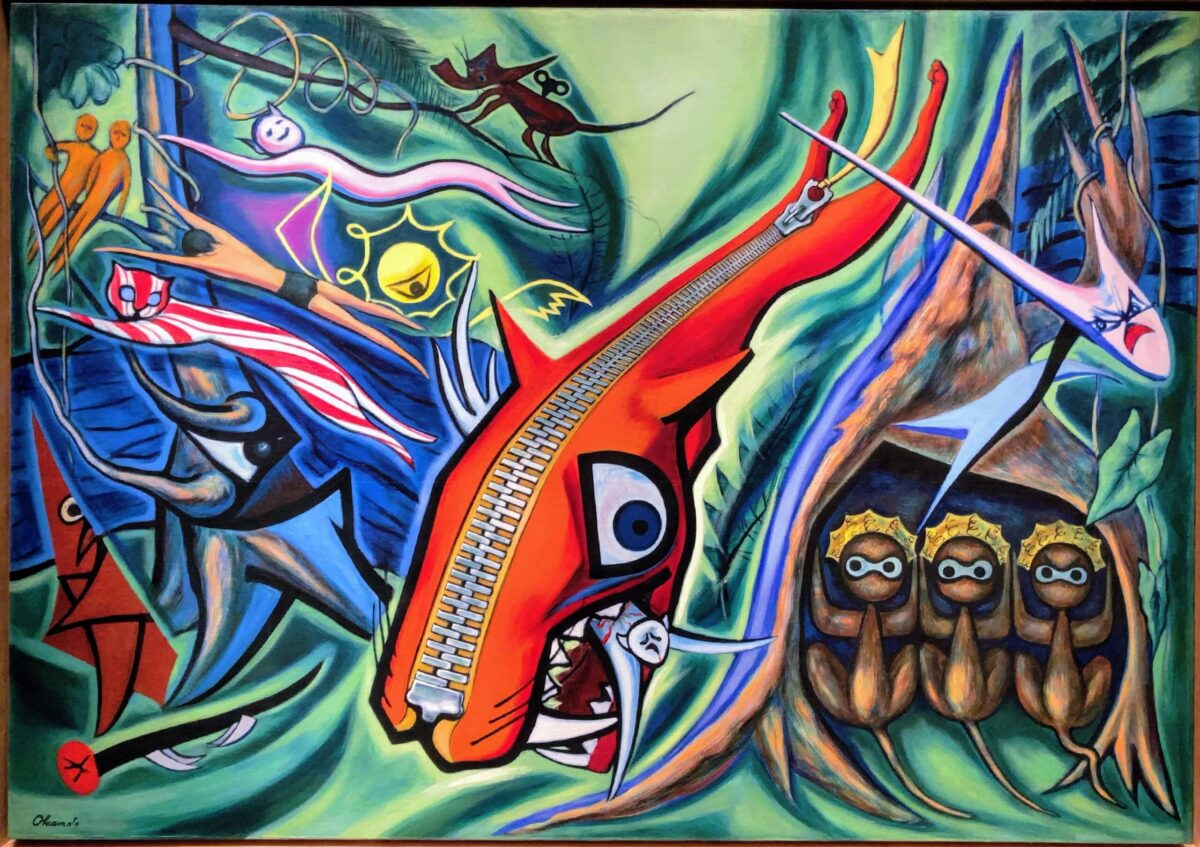 The Law of the Forest It is a relatively early work by Taro Okamoto, and I feel that the style is quite different from later years.
It may be difficult to distinguish his work even if you look at the work of the time, but this anime style may be good.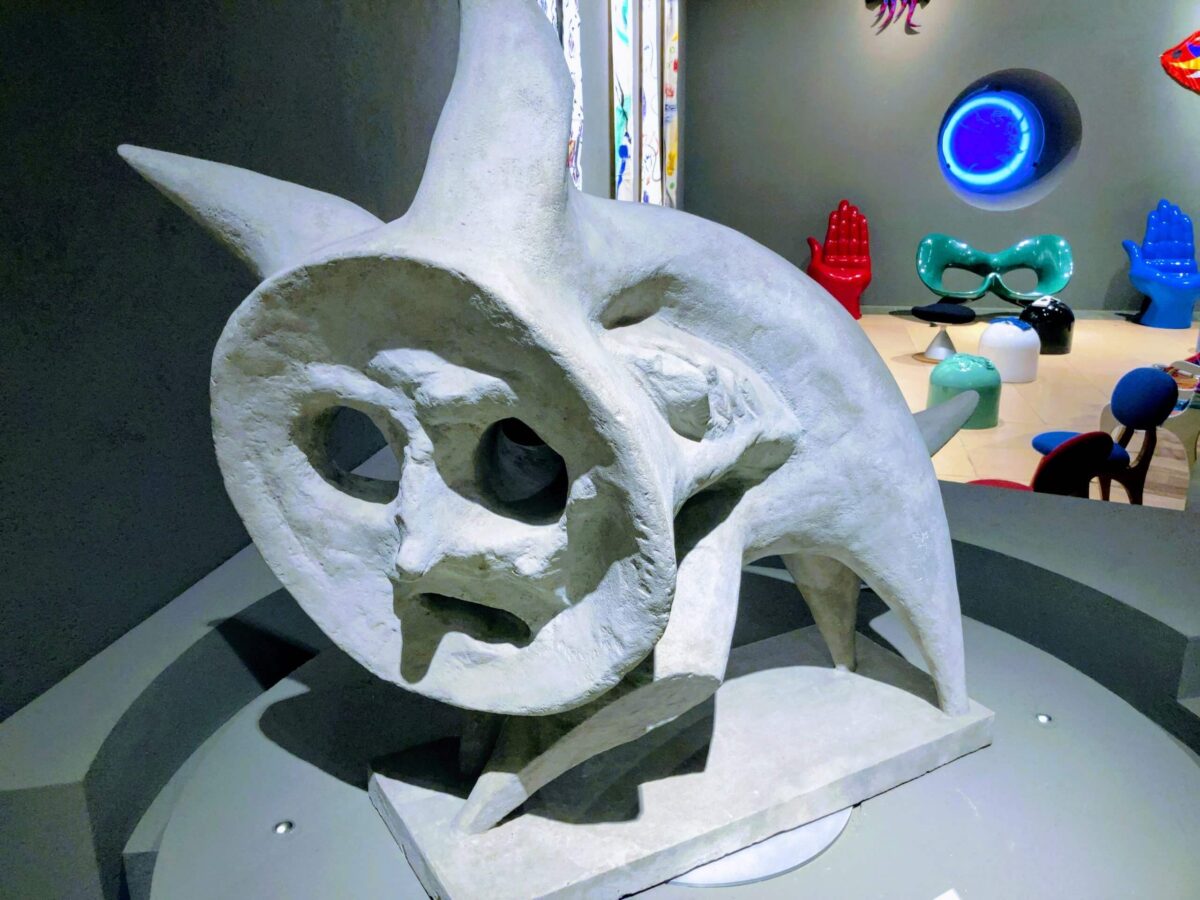 A small sculpture of "unreated animals" selected by public offering from the general public. In fact, it is larger than the size of the person.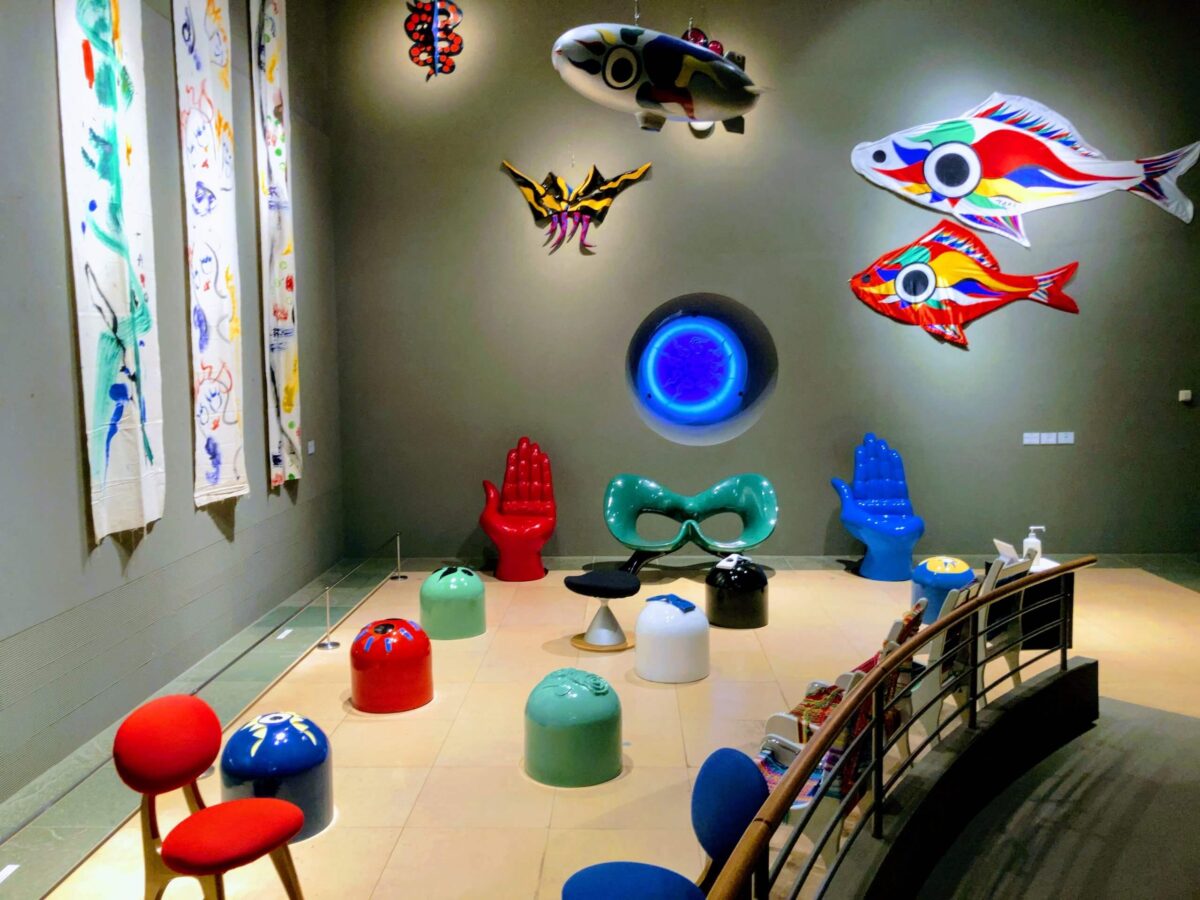 A large amount of Taro Okamoto goods exhibition and the annual Taro chair exhibition. Koinobori has a good taste.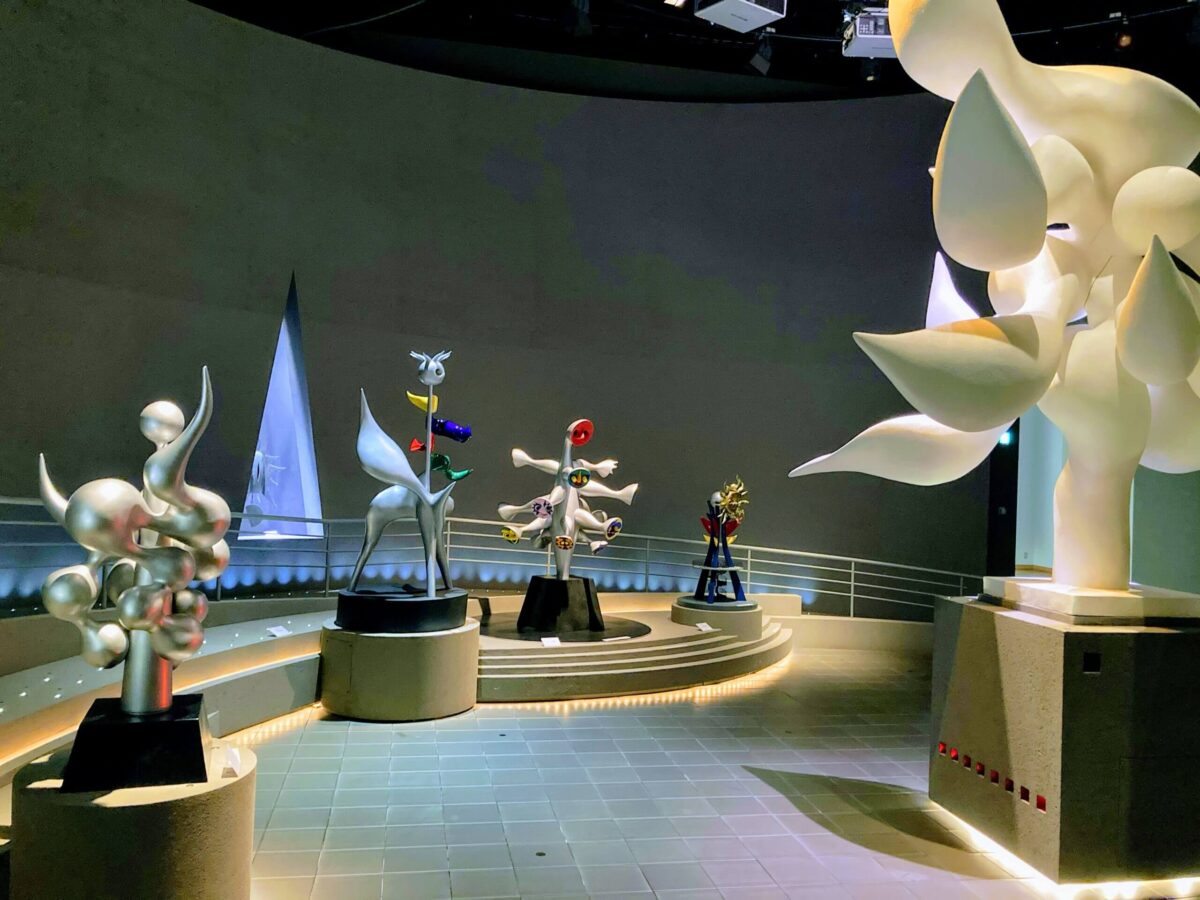 There were a lot of small versions of objects that I had seen.
He makes multiple identical works, so works of the same name are often authentic rather than replicas.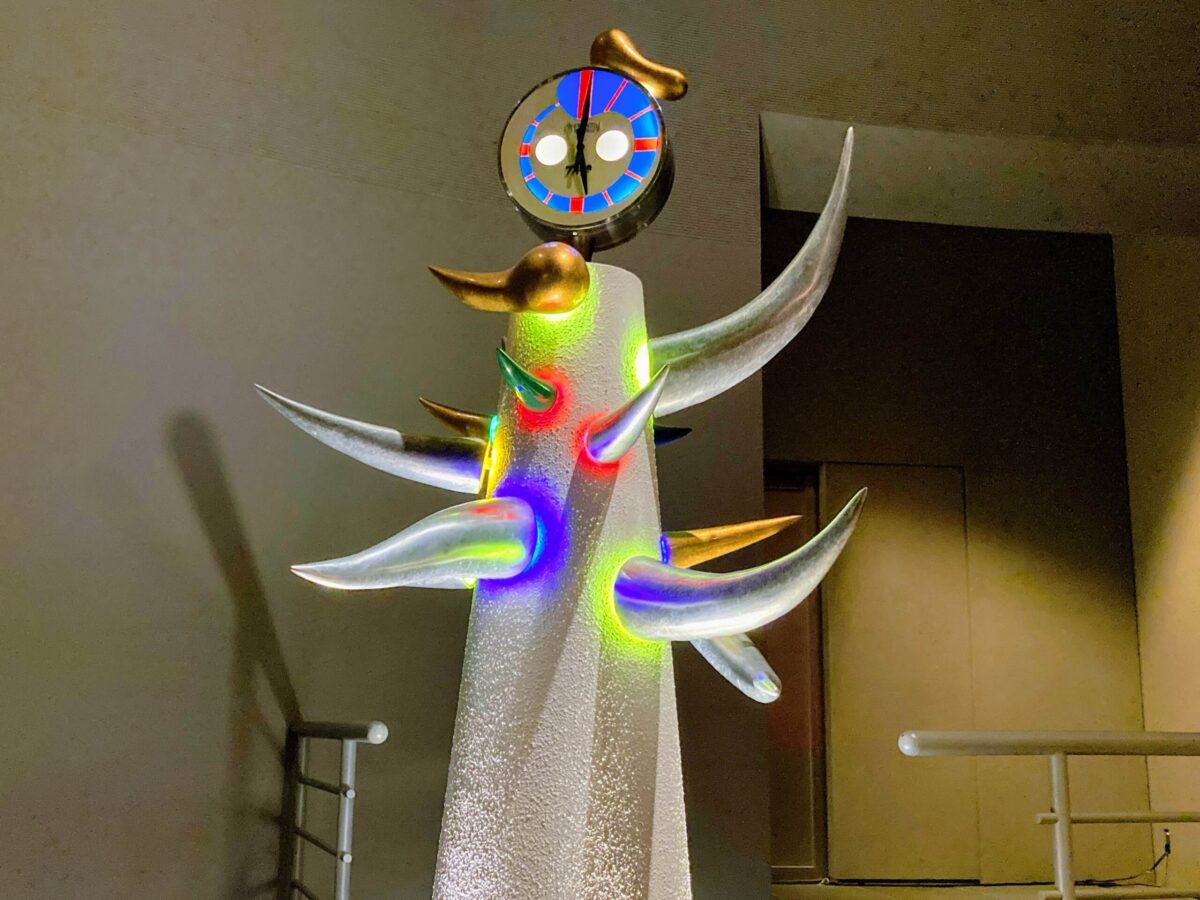 A "young clock tower" reminiscent of the modernized Tower of the Sun. It seems to be in Tokyo, so I will go to see it (affirmation)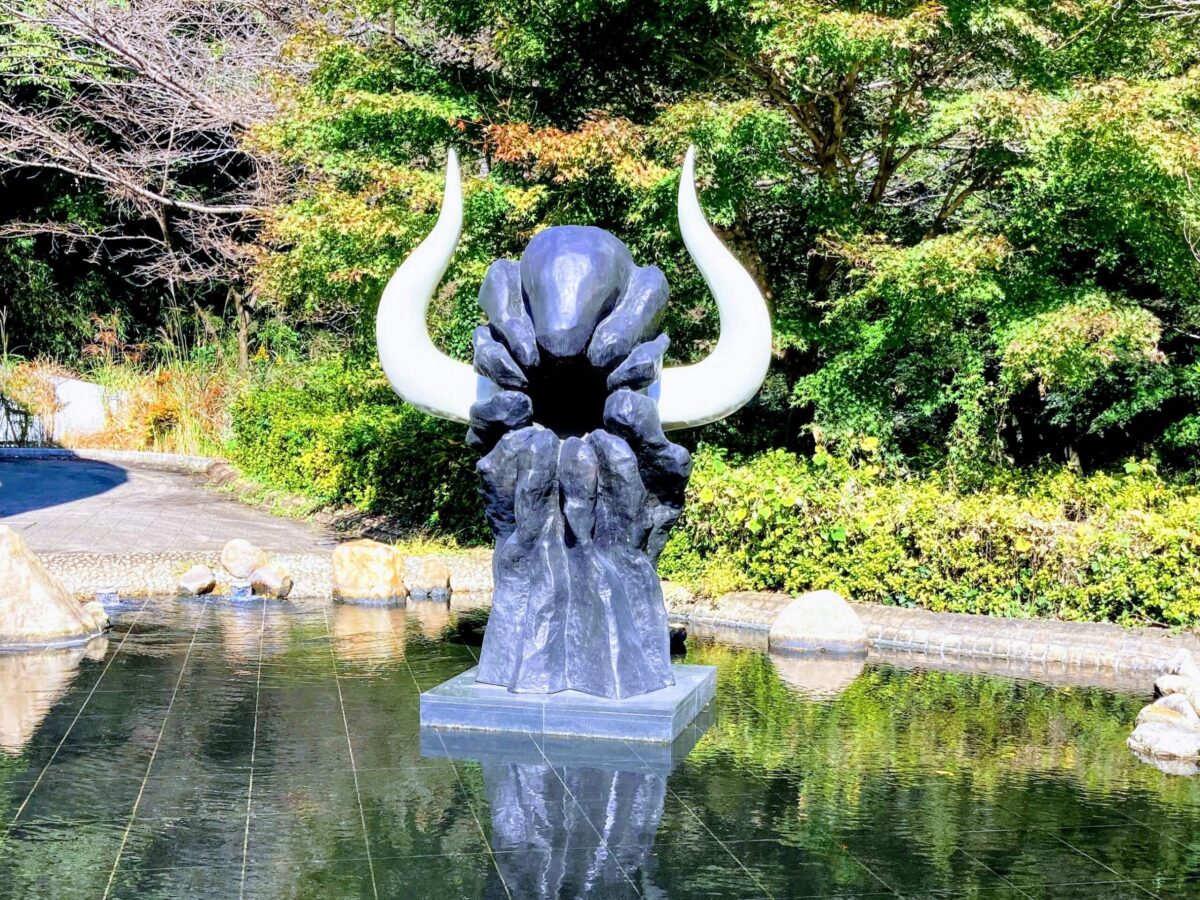 "Tree Spirit I" existed surrounded by the faces of each country in the exhibition "Forest of the Gods" located in the basement of the Tower of the Sun at the Osaka Expo.
The face of a statue that seems to have been beaten and swallowed? I feel the strong violence of the author.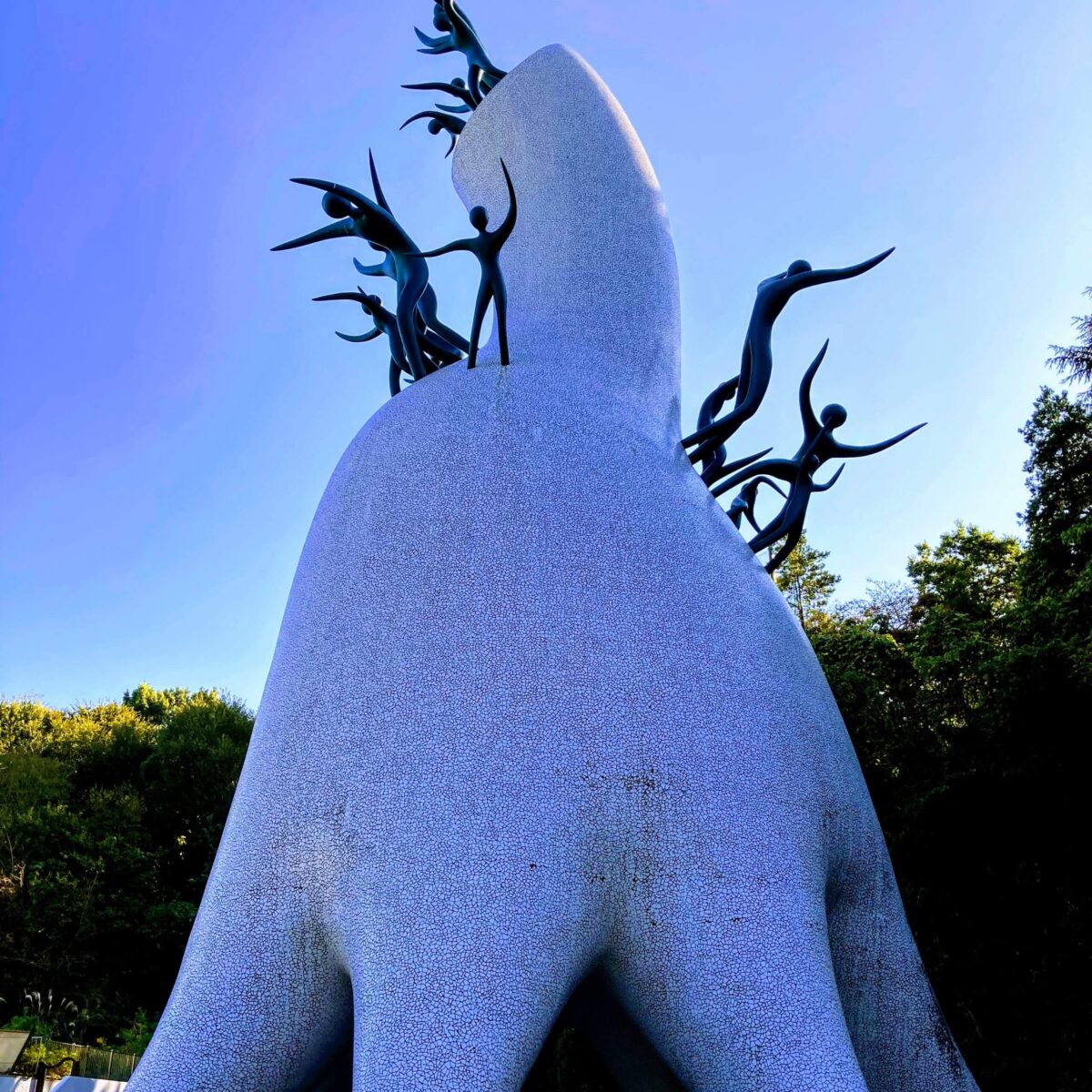 "Mother's Tower" is located outside the Taro Okamoto Museum of Art. I feel Taro-like in the form of a tower rather than the person above.
Personally, I like works that have more momentum and "humanity" than the theme of "mother" and "child".
Impressions of Taro Okamoto Museum of Art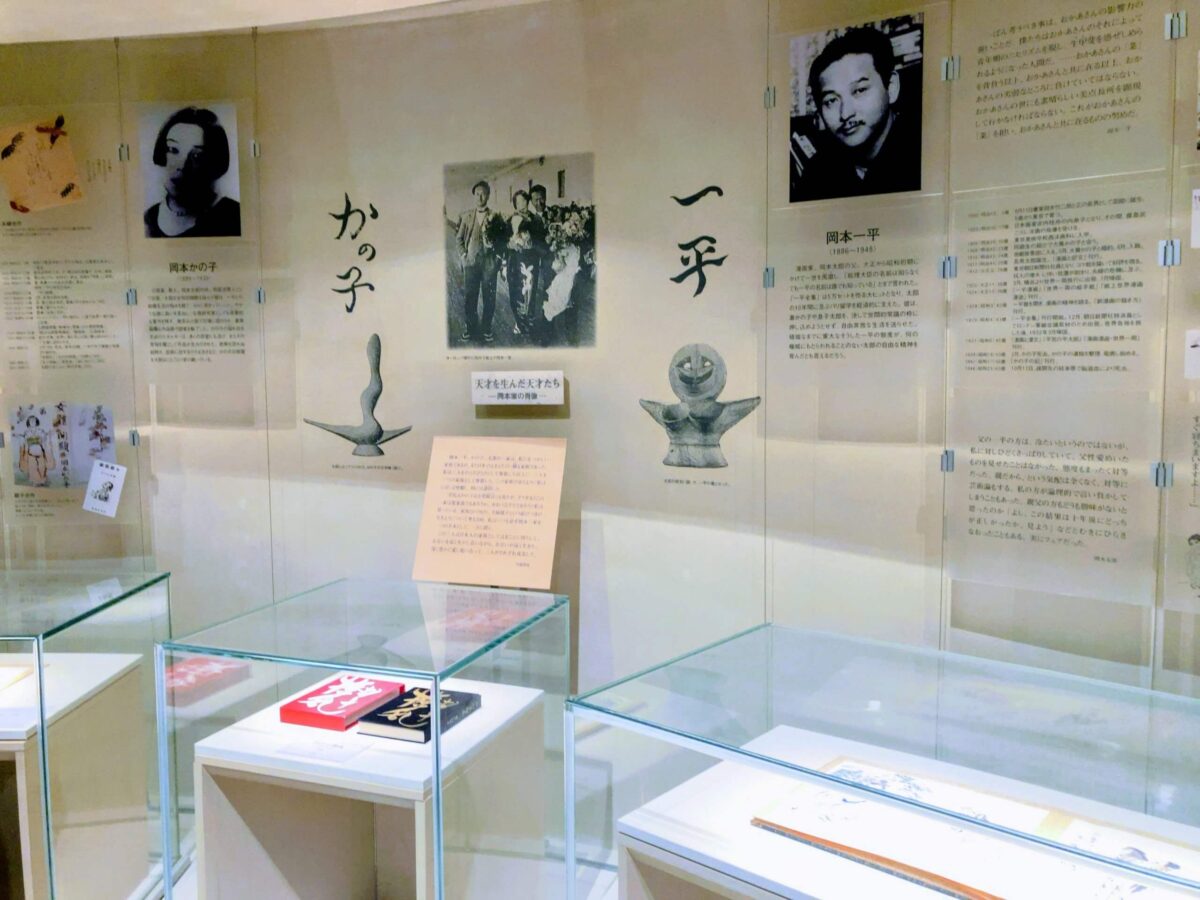 Taro Okamoto, who has been looking at the back of the creator's parents, may have been a natural artist.
Keio Kindergarten, the experience of going around the world in the early Showa era, I think it was a very blessed environment when I studied in Paris.
However, I thought that Taro's success was great for his parents, who treated him as an equal relationship rather than a child.
Even if I say that I like Taro Okamoto, I did not blindly praise all the works, but the early works were that far.
I am attracted to the "origin of the Japanese" that appeared after encountering Jomon pottery and traveling in Tohoku.
His art must have been a kind of defiance of man and a spell that still captivates people!
Taro Okamoto Museum of Art
The museum itself is included in the facility called "Ikuta Ryokuchi", and many families were crowded on holidays!
Kawasaki City Japanese Private House Garden
Sora and the Green Science Museum
Fujiko F. Fujio Museum, Kawasaki City
Ikuta Ryokuchi Rose Garden
Some facilities offer discounts on admission to the Taro Okamoto Museum of Art by presenting a stub on the day.
This time I went to a Japanese private house garden, but it was very interesting that old private houses gathered even if it was this!
When you visit the Taro Okamoto Museum of Art, we recommend that you stop by other facilities!
Click here for articles on Taro Okamoto's works
I felt the same spirit in terms of his efforts to make art more accessible.