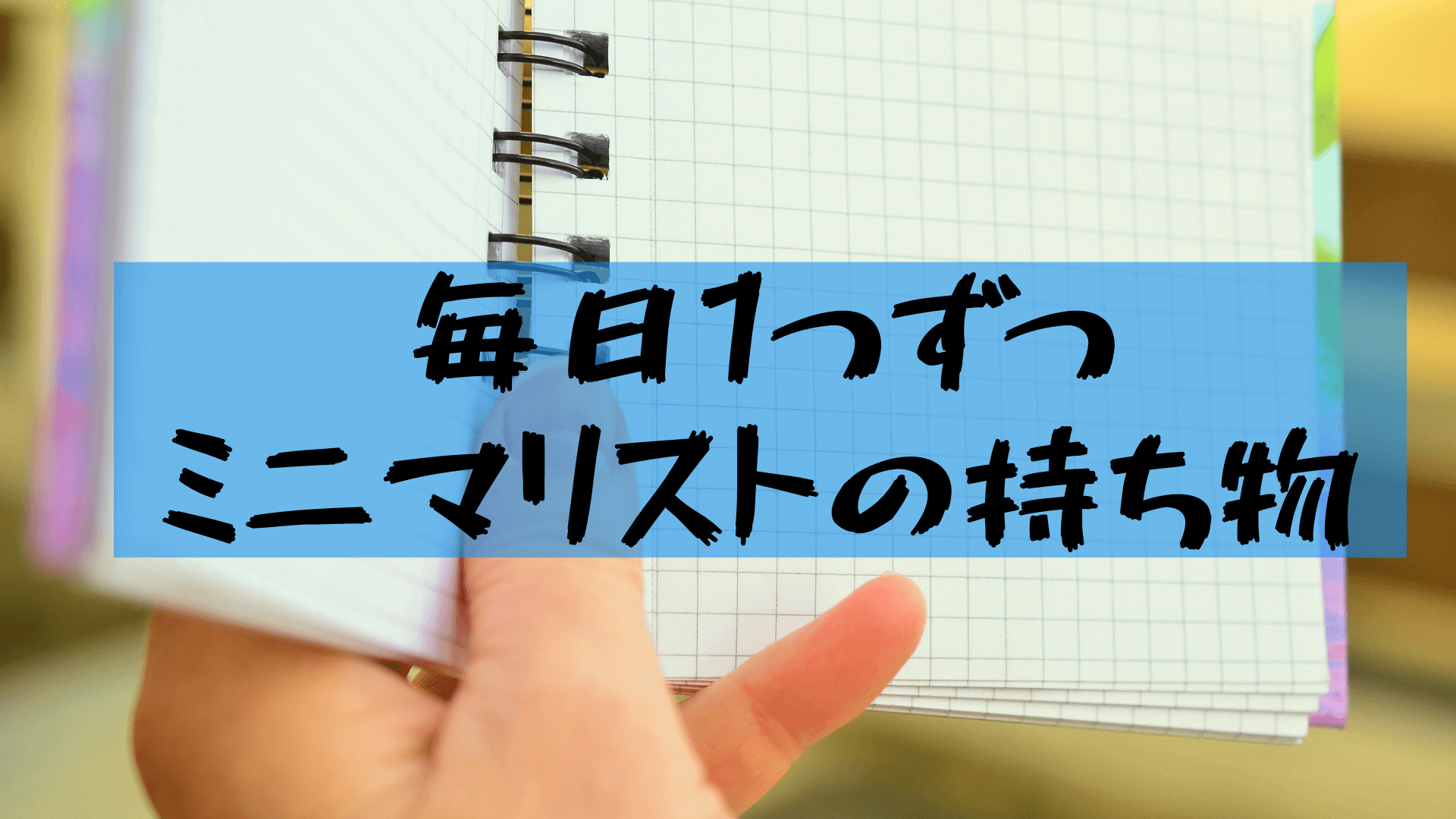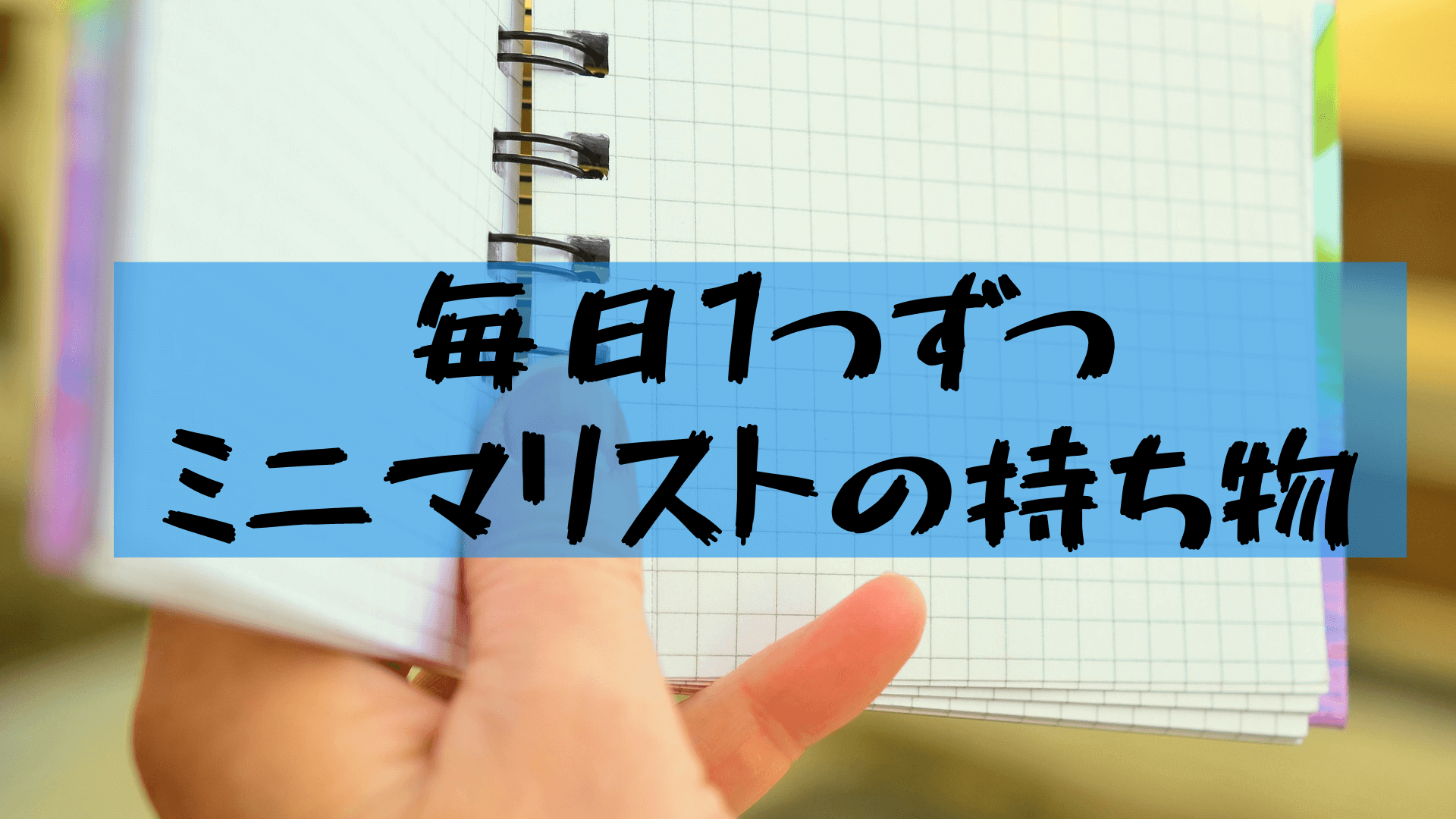 Minimalist belongings articles are iron plates, but it is difficult to introduce all your belongings.
So it is easy to introduce one by one every day, and it is interesting as a blog plan? I thought.
I'm in the mood for the day and I'm going to update as much as I can as long as I don't forget!
【Living alone】 Introducing all the belongings of university students minimalists! What do I need to live alone?
【Belonging management app】Does minimalist belongings fit in 100 pieces? Verified with "monoca"
Gadgets (6)
VR Goggles
Because it is not a daily necessities, I considered it quite a bit as a minimalist until I bought it.
When the first OculusQuest came out, I checked the usability by rental and purchased 2 with fullness.
We've been able to customize Beatsaber to play your favorite songs to eliminate lack of exercise.
Smart phone
While inheriting the high performance of Apple products, I purchased SIM-free secondhand because ryocospa SE2 came out.
Because it is a plastic cover and glass film of 100 uniforms, I replace it as soon as it gets dirty or cracks.
In addition to mineo's SIM card, i put the eSIM Rakuten mobile that can be used from SE2.
Tablet
The iPad I bought instead of a notebook for my class was the best part of my college life.
In addition to taking notes, it is a big success, such as using it as a sub screen and downloading videos and watching.
There are times when you may suffer a role with a laptop or smartphone, but there is no loss to buy!
Laptop
In the spring of my fourth year of university, I chose and purchased the best performance possible, the Ideapad Slim 550 is a core i7 in the 14-type.
It was cheaper to purchase directly than Amazon and home appliance retailers, and I was able to buy it for about 130,000 yen → 90,000 yen.
Be careful because it takes a lot of time to receive orders in early spring or when new works come out.
Mobile battery
The integrated mobile battery and adapter reduces your belongings when you go on the go.
The battery itself also has enough capacity to charge the iPhone four times, so there is no particular problem.
The cords are clean with just this and lightning cables, the charging cord of the laptop!
Wired earphones
Although it is a canal type, it is easy to fit the ear because the cross section to put in the ear is oval.
You can use it instead of earplugs in noisy places, or when you can't sleep, you can use it without playing music.
Recently, I need a microphone and there is no earphone jack on the iPhone, and it is troublesome with three.
Other
HUAWEI P20 lite, Rakuten mini, Lightning Reserve
Home appliances (5 pieces)
Vacuum cleaner
I take over the V6 that the circle was trying to dispose of at university and overhaul it and use it.
Even the things that did not respond at all were removed and washed with water, and the original suction power was regained.
I'm thinking about replacing the battery and filter soon.
rice cooker
It seems that the model that I own is no longer produced, but it is a rice cooker with the same 1 sho.
It was something that I got from my parents' house, and in the past I cooked a large amount, frozen it, and warmed it in the microwave.
However, I don't like thawed rice, so I'm considering replacing it with about 3 go cooking.
fan
It is useful when drying laundry in the room and spending time without air conditioning on summer nights.
I'm trying to turn it into a circulator, but I feel cooler with a fan when it's hot.
If you combine ice non, cold sheets, and electric fans, you can survive to some extent even in summer!
Washing machine
The washing machine is available in Haier JW-K42K and 4.2kg.
If you live alone and wash twice a week, you won't have any particular trouble with this amount.
Together with the refrigerator, it is a home appliance that can not be parted with!
Refrigerator
I do not have trouble with the amount that I usually use in a 90L refrigerator.
The freezer is surprisingly useful, such as keeping ice non and freezing garbage.
I like vegetables and cooking, so the refrigerator is basically packed with a lot of vegetables.
Other
Small iron (considering disposal)
Clothing (8 pieces)
everyday clothes
Underwear, T-shirts, trousers, long-sleeved shirts, and trainers are dressed in four top and bottom respectively.
Since the cycle of wearing is early, basically it is often new in UNIQLO etc. in several seasons.
If anything, is it a type that "wears more and more moderate clothes" than "wear good things for a long time"?
coat
It is very useful because it becomes very small not only in everyday life but also when traveling.
When I stayed in a frigid Swiss field, I slept in Heattech, Ultra Light Down Jacket, Sleeping Bag, and Cairo.
Heattech
A secret weapon to be able to be dressed almost the same all year round, ordinary heat tech top and bottom has two pairs and a maximum temperature up and down.
By wearing it under long sleeves, the inside is warm even if it looks light.
a set of suits
I also have a set of suits for use, and I don't like ironing shirts, so I bought no irons.
If you use benefits such as men's clothing stores, you can easily purchase no-iron shirts that are usually expensive and unmanageable.
In addition, a small brush for care and a plump sakura for ceremonial occasions are always available.
shoe
Three pairs of shoes are used in rotation for shoes that I usually wear, and sandals and leather shoes are used one pair at a time.
Sneakers are more convenient because they emphasize practicality rather than fashion.
It changes little by little, such as washing regularly, changing the insole, and replacing it when it gets old.
handkerchief
I use four towel handkerchiefs every day that do not require ironing.
Because it has good water absorption, I think that it is much more useful than a thin handkerchief.
The only drawback is that there is a little discomfort when I put it in my pocket because it is thick.
Slippers
Because the floor is flooring, dust is anxious when spending time barefoot.
I made cleaning slippers with a cover covered with a mokoko that I purchased at 100 uniforms on crocs.
It is recommended because it will clean the floor just by walking.
hanger
An ordinary hanger for drying clothes and a pinch hanger for drying socks and handkerchiefs.
I use four days' worth of clothes, and I wash them twice a week, so I don't need much.
It is troublesome to fold the laundry, and you need a place to clean it up, so remove it from the hanger when you wear it.
Kitchen (0 pieces)
Pot/Pan
The pot was originally used to be quite large, but it was not easy to use and replaced with a smaller one.
In addition to cooking, you can use a frying pan when you don't have enough dishes or need a large space.
The person who comes off the handle seems to be easy to use in the point that it can be put in the refrigerator as it is, but it is expensive and out of reach …
Cutting board/kitchen knife
Since the thickness is not particularly required for the cutting board, a 100-uniform plastic cutting board is used.
The only time the cutting board needs to be thick is when you hit the eye or the meat.
It is recommended because it is hygienically good by replacing it frequently if it gets dirty.
Tableware
The tableware we usually use is a plastic plate and bowl that can be heated in a microwave oven purchased for 100 uniforms.
There is a worry that it will break if it is made of ceramics, and if it is plastic, it is easy to handle and dispose of when it is damaged.
If you don't have enough dishes, you can use tappers, pots, and pans to avoid increasing tableware.
Chopsticks/Spoon
In addition to being used for weighing when cooking, it is also used as a spoon substitute for curry.
I began to wonder if I don't have another teaspoon if I think that a teaspoon is 1/3 a tablespoon.
I feel that it seems to sell if there is a measuring cup or measuring spoon that does not matter even if you use it normally.
Turner Spoon
Convenient goods that can perform functions such as mixing, scooping, yosoko in one.
Cooking is almost no problem if you have chopsticks that you usually use, and you may want to dispose of the shamoji.
grate
I've been cooking so far, and I thought it would be useless to substitute grates and foamizers.
We only have a grated bowl because we do not use it much in everyday cooking, such as making sweets.
It is recommended that you purchase tools that you have few opportunities to use each time without increasing your belongings.
Acrylic Twashi
If it is a scrub that is knitted with acrylic wool, detergent is not necessary for everyday washing.
I bought it now, but eventually I want to be able to knit it myself.
It is colorful and adds color to the kitchen, so please use it!
Tapper
It is used to store side dishes made of 100 uniform plastic tappers (4 pieces).
When I don't want to eat the same dish in a row, I store it in the fridge once and cook another side dish.
Side dishes in the refrigerator are warmed up without permission by placing them on top of freshly cooked rice.
condiment
I like cooking, so I'm not minimalist at all when it comes to the type of condiment. not exceeding
Cooking sake, soy sauce, salad oil, mirin, sesame oil, ponzu, olive oil, salt, pepper, sauce, vinegar, powdered cheese, yakiniku sauce, Japanese-style soup stock, Chinese dashi, consomme, garlic, ginger, ra oil, basil, parsley, chili pepper, sugar, yuzu, honey, flour, potato starch, bonito, green paste, mustard, butter, mayonnaise, ketchup, miso
Even if there are different types so far, oyster sauce and soy sauce are often made by examining substitute recipes.
cup
I like it quite a bit and use it in the teacup sent by my juniors when I retired from the circle.
Goods that, thanks to the double structure, can leave the temperature of hot/cold drinks retained.
If there is a scale on the inside, it can be used as a measuring cup, but since it is indeed, it has two cups.
Other
Kitchen scale (under consideration for disposal)
Bath and sleep
Shampoo/Body Soap
There is no particular commitment.
Some minimalists have yushan (only hot water without shampoo, etc.), but I use it normally.
However, when you go on a trip, you may wash your whole body with one of the worst soaps.
Face Wash Net
When I was suffering from acne before, I heard that if you often lather and wash soap, acne will not appear.
It wasn't too bad, so it has been improved without using special soaps.
It seems that there are fewer soaps to use if you foam.
Face Towel
I often say minimalist that I don't need bath towels, but I feel like I don't actually need them.
I use 4 face towels, but I don't have any problems.
Grates
The bed is not used because it takes up space, but there are mold and other problems in the 10,000-year floor.
This sunnyko is recommended because the futon does not bite even in the rainy season in order to improve the ventilation of the futon.
It can also be folded, so it can be loaded into a private car when moving.
sleeping bag
Originally purchased for hokkaido travel, it is useful not only at travel destination but also at home.
Instead of sheets at overseas accommodations, instead of kneeling when it is cold, in winter, put futons on sleeping bags to improve heat retention.
It is recommended that choosing a small and lightweight one will reduce the stress of travel even if the price is slightly put.
Ice Non
It is an ice pillow for when it is hot and sleepless in summer, but it is also useful when burned.
Because it is a type that has 10 hours of coldness, it is not sleepy and does not wake up.
If you use it together with the cold seat laid on the futon, you can spend time without air conditioning.
Other
pencil box
I use a B5 size cloth mesh pouch purchased at a 100 yen shop as a brush box.
Mechanical pencil, three-color ballpoint pen, highlighter, black ballpoint pen, replacement core, eraser, USB, sticky note.
The ballpoint pen I use the most is SARASA 0.7, and it feels good because I put it gorigori.
canteen
I carry a small barley tea pack in a 100-yen 500mL water bottle every day.
I didn't take any moisture at all before, but after I started carrying a water bottle, I should drink about 1.5L.
Barley tea does not contain caffeine and is recommended because it can easily replenish minerals.
Card Case
I bought it at Tokyu Hands for about 700 yen, but I put a similar one because there is no same one.
The contents are student ID card, cash card, LINE credit card, point card, 1000 yen bill.
Recently, it has become more and more complete with smartphone payment, so the turn of the 1000 yen bill is also small.
a lunch box
I don't feel too attracted to school meals, so I pack the rest of the dinner in a lunch box and bring it to university.
It is recommended because it has yellow-green color and shines in the color of the lunch box even if there is no color on the side dish.
I like the dome-shaped lid because it contains more contents than I expected.
Shaving
In addition to shaving the beard, it is used to mow up the moss.
I tried rotary type, but I continue to use it because there are few shaving residues.
By vibrating with batteries, the point is that the blade enters even deeper than usual.
notepad
While thinking about the digitization of my belongings, I also feel the importance of writing on paper, so I carry it with me.
I purchase and use the one that the mount is hard in the A6 size that it is easy to carry around every time at 100 uniforms.
In addition to a little memorandum, I do graffiti and tear it to replace sticky notes/ wrinkles.
backpack
It is a backpack for going to university, and contains a PC, iPad, brush box, folding umbrella, etc.
Since we have decided to conduct research at university, basically there are fewer things to carry around with us.
Since I have been exhausted, I'm considering replacing it with a backpack that can be used for job hunting.
Folding umbrella
There is always a folding umbrella in the backpack because you want to go out without worrying about the weather.
Because it is very light and compact, I like that it does not get in the way at all even if I usually enter.
There are many color variations, and it is recommended because there is something that can be used with a parasol and a umbrella.
Eco bag
I always put it in my backpack when I shop or when things are not fit in my backpack.
It doubles the amount you can carry, and it is convenient when you want to separate wet things and drinks from the contents of your backpack.
My bag, which becomes small, will be troublesome to fold if it is not as easy to put away as possible.
stationery
In addition to the contents of the brush box, it has scissors, oily magic, liquid paste, hanko.
Even if there is no other thing, it will be managed, and there is no problem if you rent it in a laboratory etc.
Hanko once disposed of the case, but it is quite difficult without vermilion.
Medicines
Cold medicine, about gastrointestinal medicine. I think that it only has to buy it when necessary.
Caster Chair
Because I do not study at home, I put a board on the refrigerator and use it instead of a desk instead of a desk.
By making the chair free from a backrest, it is difficult to become a cat back and does not take up space when moving.
I want it to be like a gaming chair, but after all I think about moving …
Minimalist articles