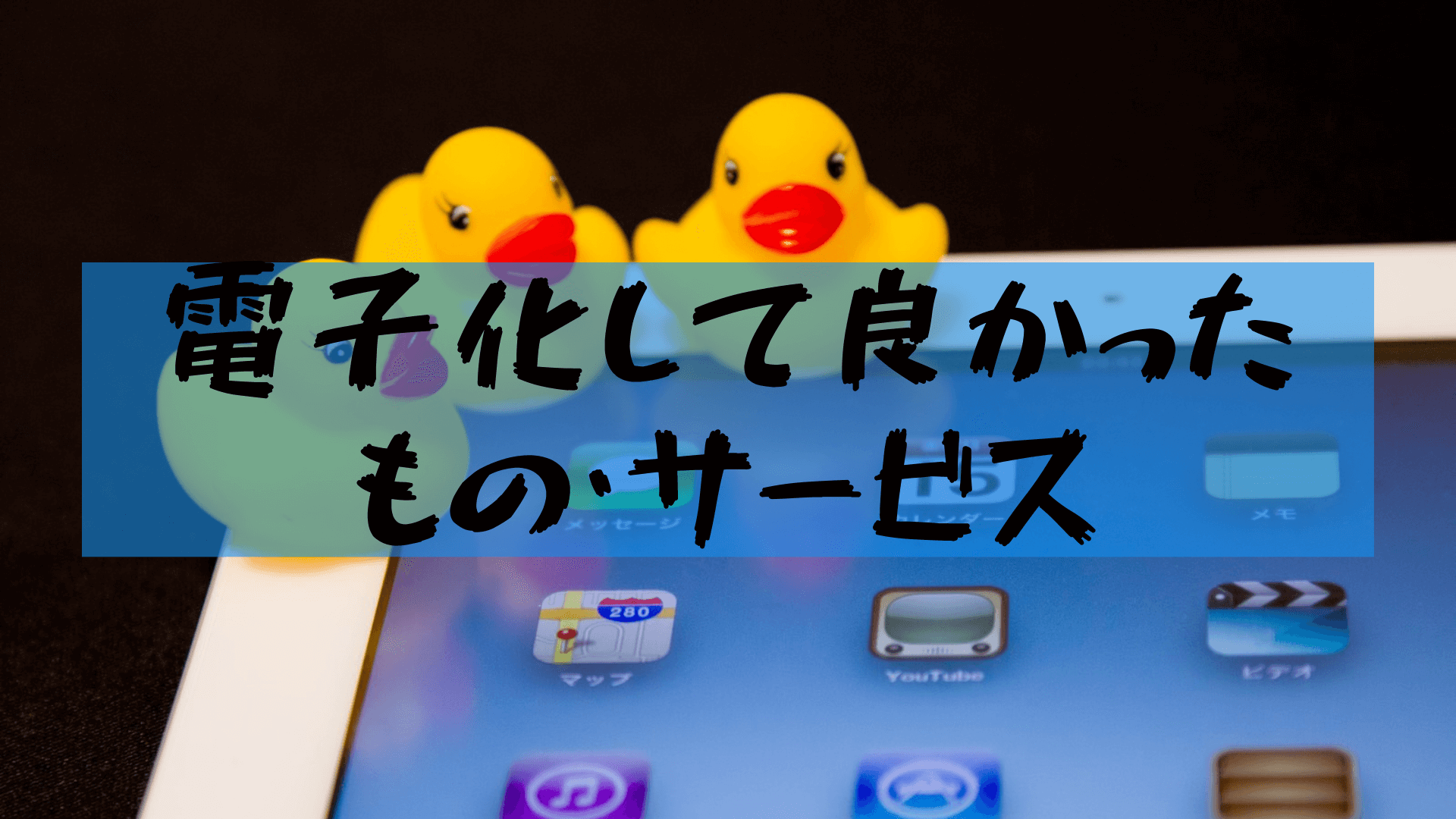 In today's world, IT is becoming more and more, and many things are managed as data.
To the minimumist, it is not long before your belongings are only smartphones.
This time, I would like the minimalists to convert it into data, and I would like you to proceed with dataization!
What could be converted into data?
Photos of travel destinations
The photos on paper are bulky, the classification is troublesome, and the end is when you throw it away.
Even if the photo is old or new, the touch and shape will not change, so it will not deteriorate if it is converted into data.
There seems to be a voice that wants to take it out regularly and see it, but it is easy to automatically manage a huge number of photos.
Modern cloud storage automatically sorts photos and creates albums.
Basically, you only have to leave it with data and print only what you want to keep at hand.
Google Photos is effective for losing smartphones when traveling abroad! Translation and image search
Listening CD
You can now buy music with data that you need to buy CDs these days.
I can no longer miss the task of connecting the borrowed CDs to a PC and putting them in an MP3 player.
The streaming service allows you to listen to music for a certain fee, so you can meet songs you don't know.
Listening CDs in english problem books have also come to fly from URLs to DL pages of audio data.
Since you do not need the basics when you import cDs, it seems that the company can also reduce costs by providing it with data!
ALCO is an all-you-can-download English app for audio teaching materials!
Anime and TV shows
U-NEXT: Japan's largest video and manga app
The reason is almost the same as the CD.
Paid distribution services such as Netflix, Prime Video and U-Next are gaining traction.
TSUTAYA also does DVD mailing service, but I think it will disappear in the future.
Recommended for beginners in anime! Introducing 30 interesting works in 10 years
Wallets and money
PayPay – Pay Pay (cashless and smart)
Anyway, the wallet is bulky, so if you put it in the back pocket of your pants, it may cause back pain.
Following Android Saifu Keitai, the iPhone can also use Felica.
As credit cards and QR payments are spreading, the huge wallets that we have used to have will decrease.
【Pay Sengoku Period】How to deal with cashless payments
Instructions for home appliances
Even though there are few opportunities to use it, it is uneasy, so it is an instruction manual that will not be thrown away.
Recently, manufacturers have distributed instructions in PDF formats, and if you type a model, you can get many instructions.
If you are troublesome to search, there is also an app that can summarize the instructions you have, so why not use it?
What I want you to convert into data
Student ID card
It is a student ID card that proves your affiliation with a university, but it is forged and does not make sense to leave it to another person.
I'd like to tell the university why I want to embed it in the student's body.
There will be no substitute attendance with someone else with a student ID card, no professors for it, no attendance after a card touch.
There is a story that is a college student! In addition, "a certain story with science college students"
Textbooks/Notes
A friend of mine in another department has a thick textbook, and the common name is "Macula".
Yes, it was lamented that it was not possible to buy it again even if there was a data version because it was 10,000 yen.
I think that there is a danger of data genius, but I want universities and companies to promote e-book versions.
However, the disadvantage is that it is not possible to sell it to others secondhand when it is no longer used.
【University Notebook App】Benefits of using iPad + GoodNotes5 in university lectures!
Medical Examination Ticket/Health Insurance Card
It may be said that "there is also a medical examination ticket app", but in fact it is only a little usable.
I don't know if the hospital I go to corresponds to, and even if I take a picture, I won't be able to deal with it.
It may be difficult to digitize because there is an IC chip or a column to write the next examination date.
However, the examination ticket is a card that is easy to increase the number after the point card, so please do something quickly!
Now that you can use your My Number card as an insurance card, why not take another breath?
What is hesitant about dataization or
notepad
It might be better to write down what you came up with on the spot or take note of what you have been taught.
The time and effort of launching the app and the feeling of writing with a pen are good for making notes.
It may be just right to use an application that digitizes the contents you wrote later.
book
Personally, I'm lost.
If it is converted into data, it is difficult to lend to people, it can not be borrowed in the library, and it is not sold as used goods.
It may be good if you lend an electronic version at the library, but it seems that the book will not sell well.
When I found such a statement, I began to think that the paper book would remain.
Don't just read a book. It's also a tool for adjusting your senses.

The content of the book might not come into the head when the condition is bad. In such a case, think about what is disturbing reading.

There is a book where the content enters fluently even when the condition is bad, too. Think about why it will be so. – It's like mental tuning and tuning.

When tuning, it is important to stimulate the nerves of the brain momentarily when you touch the paper with your finger and when you flipp a book.

Psycho-PASS character "Shogo Makishima" lines
How much does the world of the anime "PSYCHO-PASS Psychopath" become a reality?
Newspaper
Personally, it is better to be able to read a big space openly, but it may be depending on the person.
On the other hand, if you use the app, you can view articles in a list, automatic scrap and term search.
I read the same layout as the paper on iPadAir3, but it is a little inconvenient because it needs to be enlarged.
You can share an account with your family, so it's a good thing to be a part of the price, even if you're far away.
iPhone Home Screen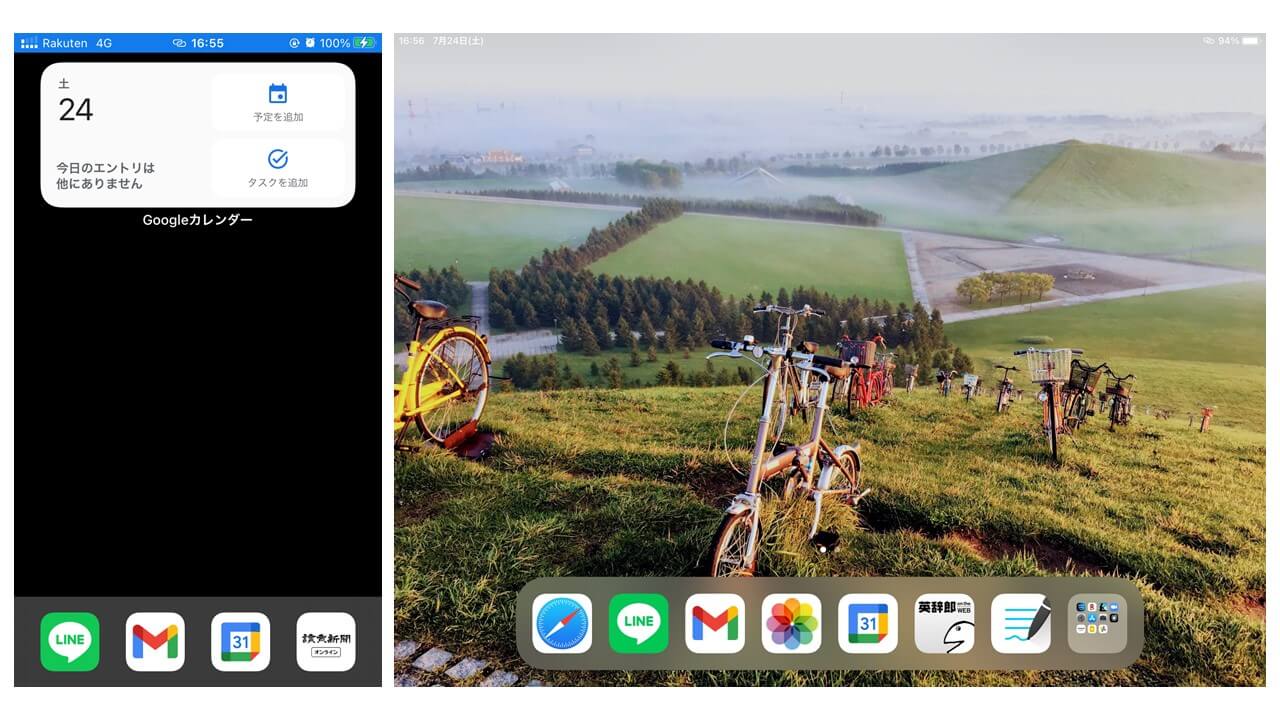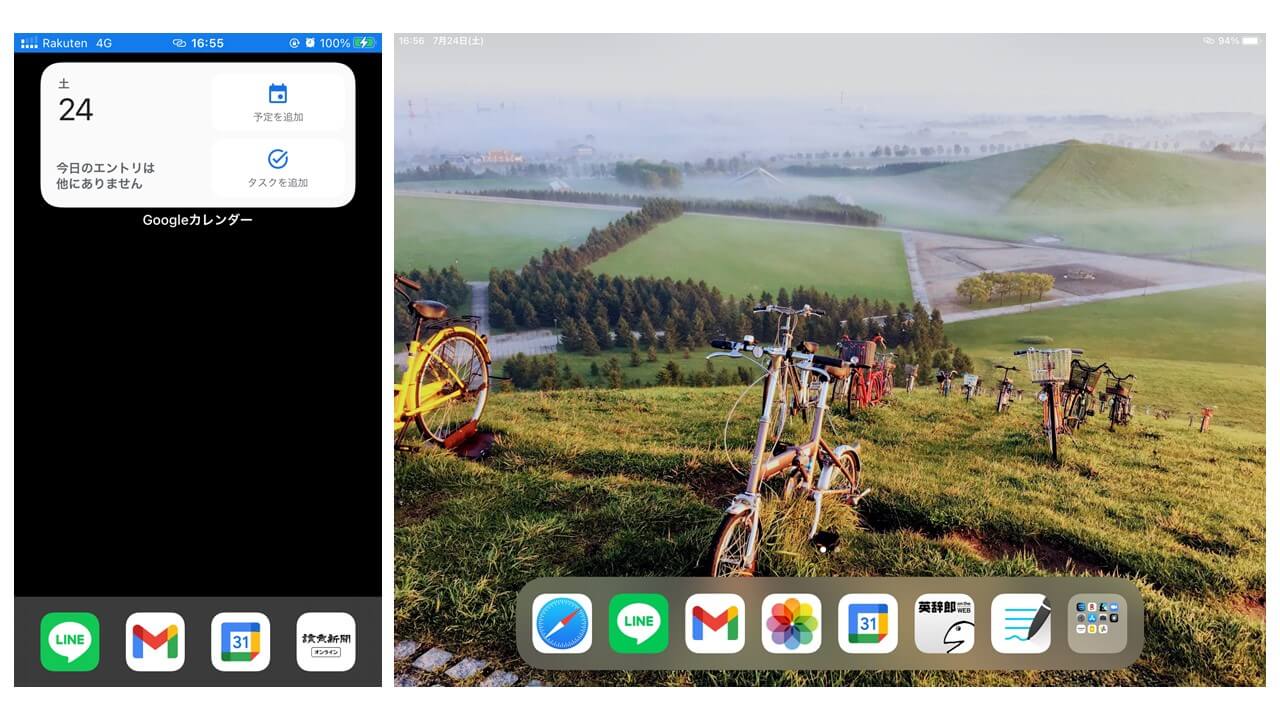 Many features can now be replaced with smartphones, but the home screen is simplified.
Since there are many opportunities to touch the smartphone, we keep it to the minimum necessary so as not to touch it more than necessary.
The iPad is a little more fashionable, and you can wait for images of "Moerenuma Park" in Hokkaido.
Minimalism Articles