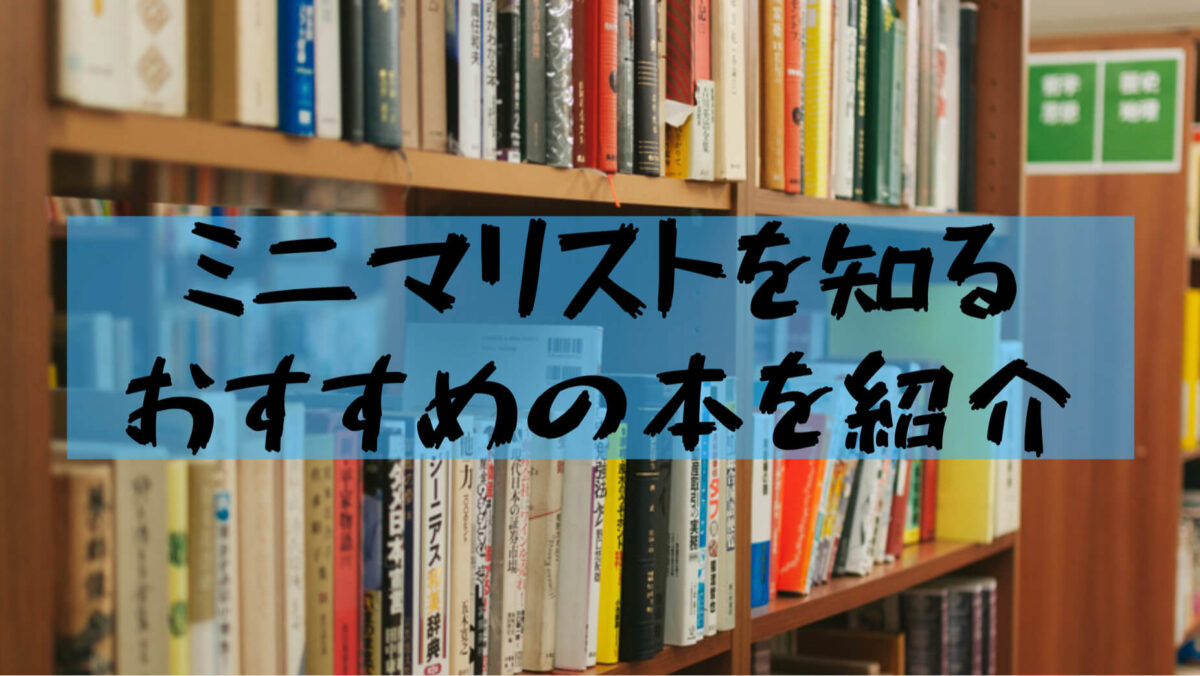 The word "minimalist" has spread throughout the world, and there is a "minimalism corner" in bookstores.
I'm interested, but which book should I start reading? I introduce a book selected by a minimalist university student.
Here are the author's minimalists and book summaries, as well as other books you'll want to read!
Recommended minimalists
Marie Kondo
A tidy-up consultant who advocated the predecessors of "separation" and "minimalism".
When I picked up things, I became famous for the unique way of cleaning up that I categorized by feeling the crushing.
His book "The Magic of Clearing Up Life" was a million-seller and dramatized in Japan and the United States.
In 2015, he was selected as one of the "100 Most Influential People in the World" by TIME magazine in the United States.
Konmari Official Website (External Site)
Hidoko Yat
I apply the idea of "abandonment" obtained from yoga to clean up, and call himself a krater consultant.
He is active in a wide range of activities such as holding seminars, books, and writing blogs, and there are many books related to abandonment.
It is recommended for those who have been interested in minimalists after cleaning up by tokimeki.
This book is written by Hida Hida, a krata consultant who advocated the origin of minimalism, "abandonment".
Even if minimalists are reluctant, psychological resistance is low when trying to abandon.
Hidoko's official blog (external site)
Norishi Sasaki
It is a writer of "We do not need the thing any longer" which is called "Minimalist Bible".
The book summarizes the process of becoming minimalist and self-minimalist around the author.
It was published while many people did not know about the existence of minimalists, and it created a boom following the abandonment.
It's not just a book that talks about the merits of minimalist, so it's worth reading.
I also run a blog called Minimal & ism, and the simple minimalist page is beautiful.
Minimalist Reluctant
Written by Shibu, founder of minimals, a minimalist goods brand and a monthly blogger.
Many of you may have learned about minimalists through activities on blogs and Youtube.
It's the one that inspired me to become a minimalist, and I also run the brand Minimals.
We sell wallets that can be pasted on smartphones and eco bags of the size that can fit in your pocket.
There are a lot of exposures such as TV and magazines, and many people think of this person when they hear that they are minimalists these days?
Minimalist Reluctant Blog (External Site)
Ohmi
It is a person who introduces the belongings and daily events of a minimalist couple with colorful illustrations.
I want people who have the image of being poor and lonely to see minimalists!
We publish many colorful books such as "Minimalist Hiyori".
Minimalist Day (external site)
The French have only 10 clothes.
One book I would like to recommend to those who aspire to be fashionable minimalists.
It depicts the simple and modest life of France from the perspective of americans who stayed with them during the French process.
Digital Minimalist
This book is a minimalist perspective on digital media such as smartphones and SNS.
Even if we have less, we continue to be deprived of time by small devices.
Let's stop smartphones and SNS completely! It is not a story to the effect, so I recommend that you read it by all means.
Minimalist books (what you want to read)
Life necessary enough
We are made of customs
Minimalist life starting with MUJI
There is nothing in me.
Minimalist articles