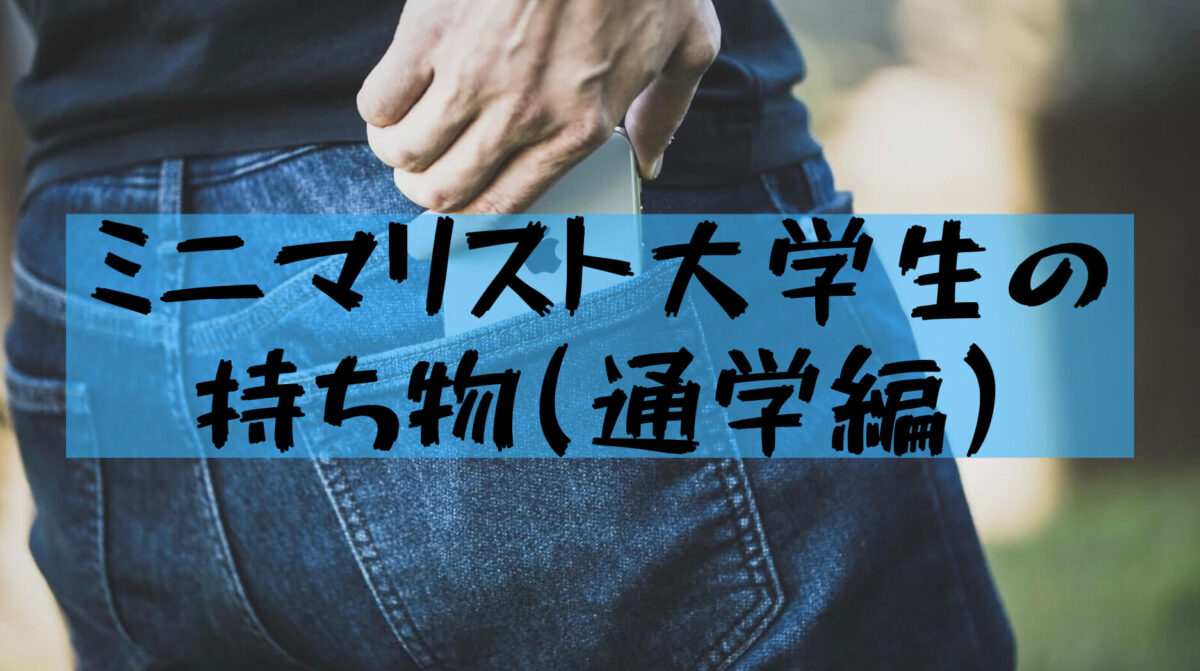 With the improvement of tablet functions and the paperlessness of universities, university lectures are no more troublesome with tablets alone.
Minimalist college students are getting closer to the minimum necessary, and I'm happy!
This time, I will introduce what minimalist university students bring when they go to school! (Textbooks are in university lockers)
Minimalist College Student Belongings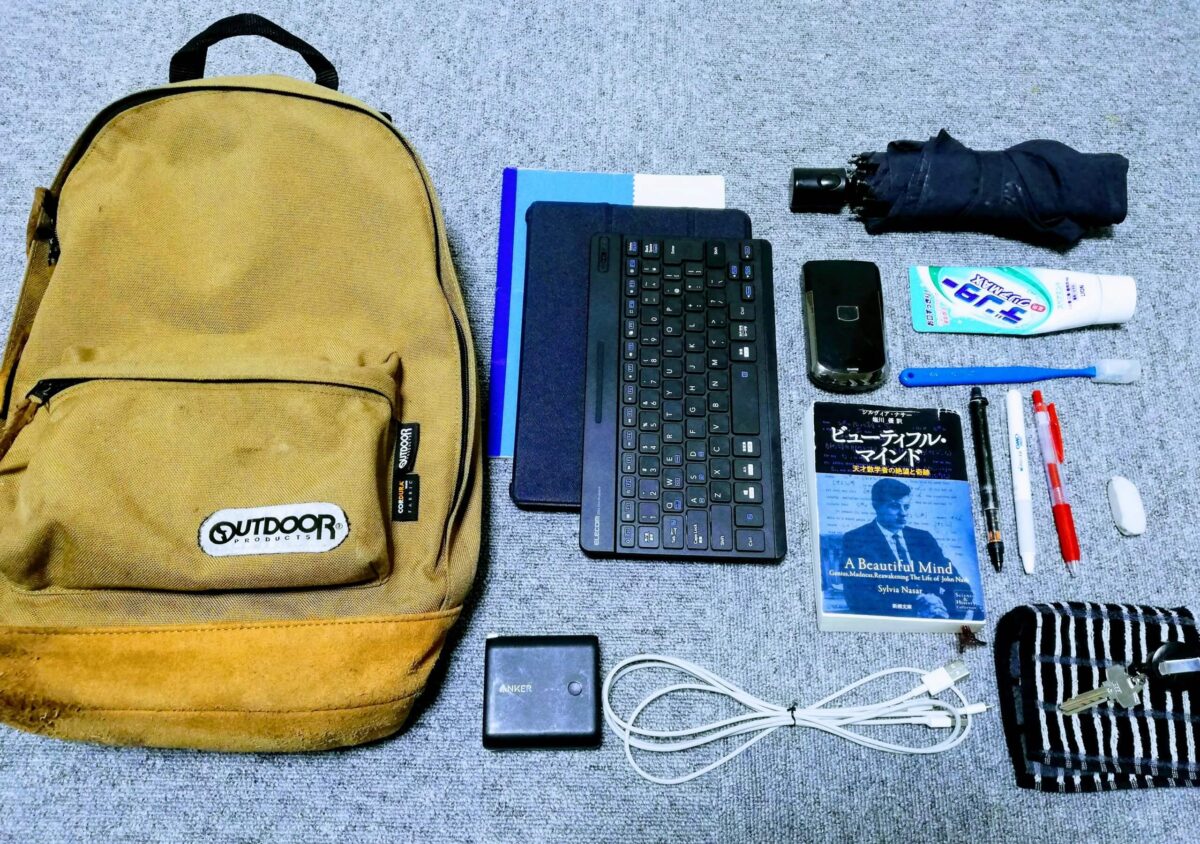 Among the bags of minimalist college students, gadgets account for a very high percentage.
With the aim of the minimum necessary, updates of your belongings are carried out every day!
I don't study at home, so my goal is to go to school empty-handed …
backpack
OUTDOOR PRODUCTS(アウトドアプロダクツ)
There is nothing to put in very much, but I use a rucksack because I want to open both hands.
I like outdoor backpacks that are simple but can be used regardless of gender or age!
Tablet
I use the Pad Air3 WiFi model with a cover and paper film to take lecture notes.
I wonder if the only way to charge apple pencil can be managed….
When the iPad OS is announced, you may want to buy a keyboard and use it instead of a laptop. (Purchase a keyboard at a later date)
Bluetooth keyboard
I bought a keyboard to part with my laptop, and after i was quite worried because the genuine was cool, I bought "Elecom TK-SLP01BK".
Despite the thickness of the battery is not at all, the battery has an abnormally good, it can connect up to 3 units simultaneously, Windows support and cospa strongest.
It's been about three months since I bought it, but I haven't charged it once yet (what's going on …。 )
Smart phone
I put a cheap SIM in "HUAWEI P20 lite" of 30,000 yen and use it.
Since the iPad is a WiFi model, only smartphones can be connected to the internet when going out.
I put a student ID card, suica, and a thousand yen bill in the attached soft cover and use the wallet instead.
handkerchiefs, keys
Towel-type handkerchiefs are convenient because you don't have to iron them even after selecting them.
The key of the house has a USB memory stick instead of a key ring.
Multifunctional pen
I've rarely used it since I started taking notes on my iPad.
However, I own only one because I sometimes use it during tests and part-time work as a cram school lecturer.
toothbrush
I brush my teeth after every meal. I want misoka's toothbrush…
Mobile Battery/Cord
I was wondering if I would buy it for a long time after I found it on the gadget blog, but I decided to see that others were using it.
I was carrying three types for smartphones, iPads, and laptops and adapters now I have two codes.
It is soberly nice that it supports iPad charging.
Folding umbrella
Instead of not having a large umbrella, there is always a folding umbrella in the backpack.
You don't have to worry about the weather forecast, and you can rest assured of sudden rain.
Let's go to school lightly!