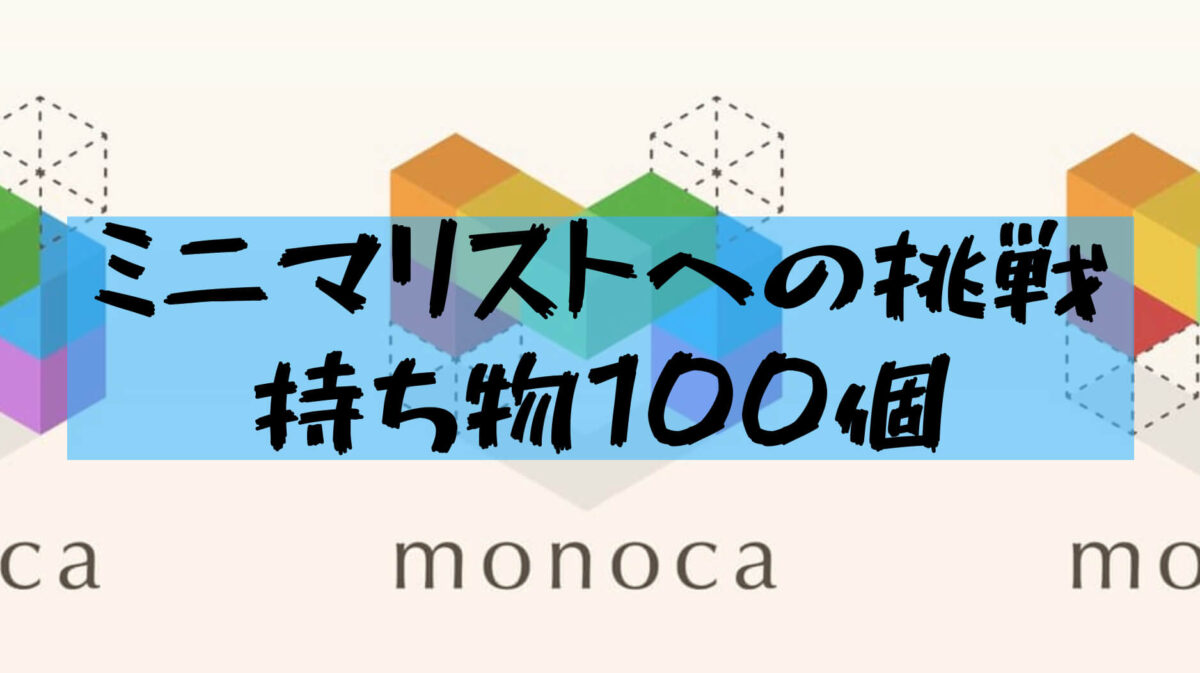 Please look for the difference from the last time minimalist belongings introduction after a long time!
This time, we will verify whether it fits within 100 pieces with the belonging management app "monoca"!
Click here for an article introducing past minimalist belongings!
Introducing all the belongings of minimalist college students! What do I need to live alone?
Belonging management app "monoca"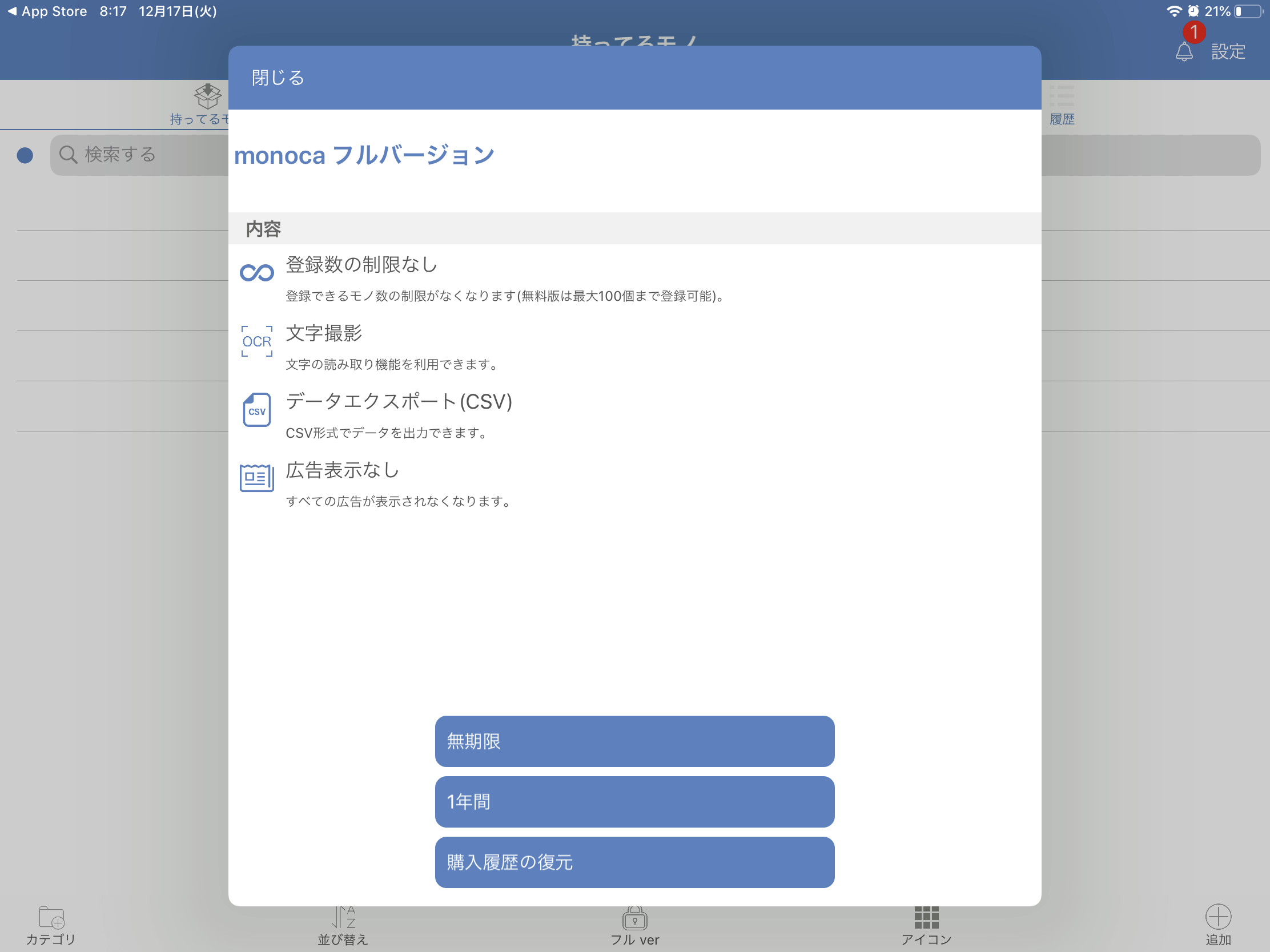 The app "monoca" that is only available on iOS allows you to list and manage your belongings, but you can register up to 100 in total in the free version.
Ordinary people can't keep their belongings within 100, but if you're a minimalist… So I tried to install it.
If you enter all the clothes and cards, it is absolutely impossible, so I will type in the items listed in this article.
University Edition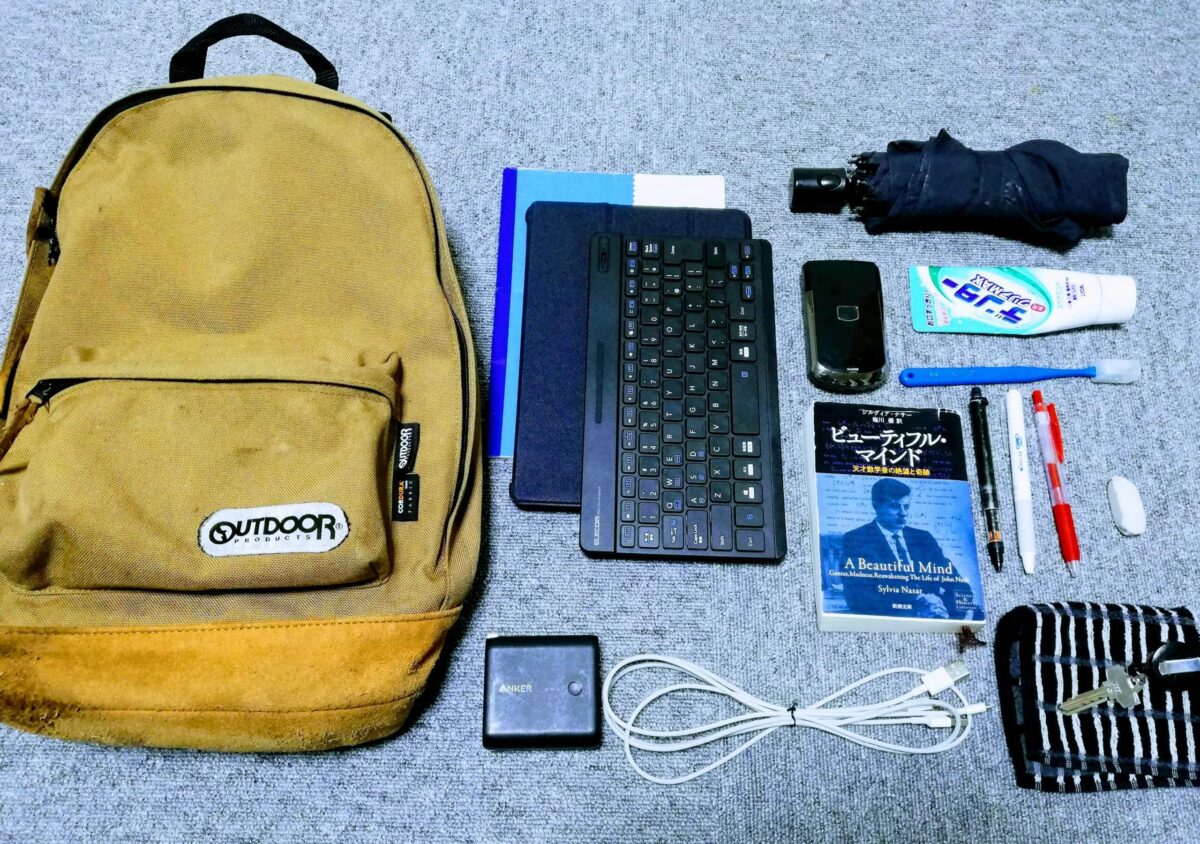 backpack
B4 Notes
iPad/Apple pencil
Mobile battery
Charging cord×2
Smartphone /Suica / Student ID Card
Folding umbrella
Shaving
toothbrush
Toothpaste
handkerchief
key
Paperbacks
Pens
Classification is a mystery, but if you think that "always carry = the most important thing".
It is not much different from the last time, but this has eliminated the PC.
Home Appliances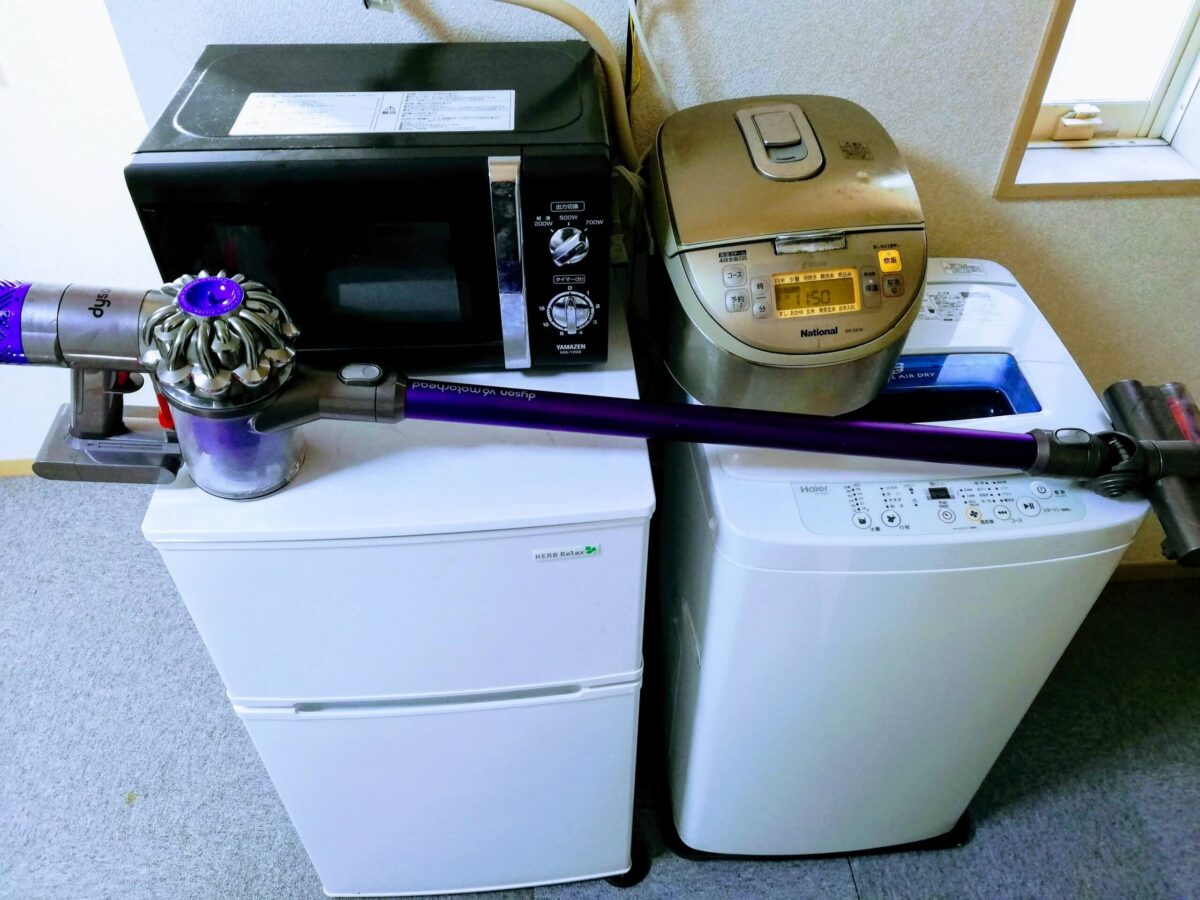 Refrigerator
Washing machine
Microwave
Vacuum cleaner
rice cooker
fan
We are considering "Chibiguro-chan", → electric fan→ circulator, rice cooker.
I got a vacuum cleaner, so cleaning became easier.
I disassembled Dyson's V6 Motorhead vacuum cleaner.
Kitchen Edition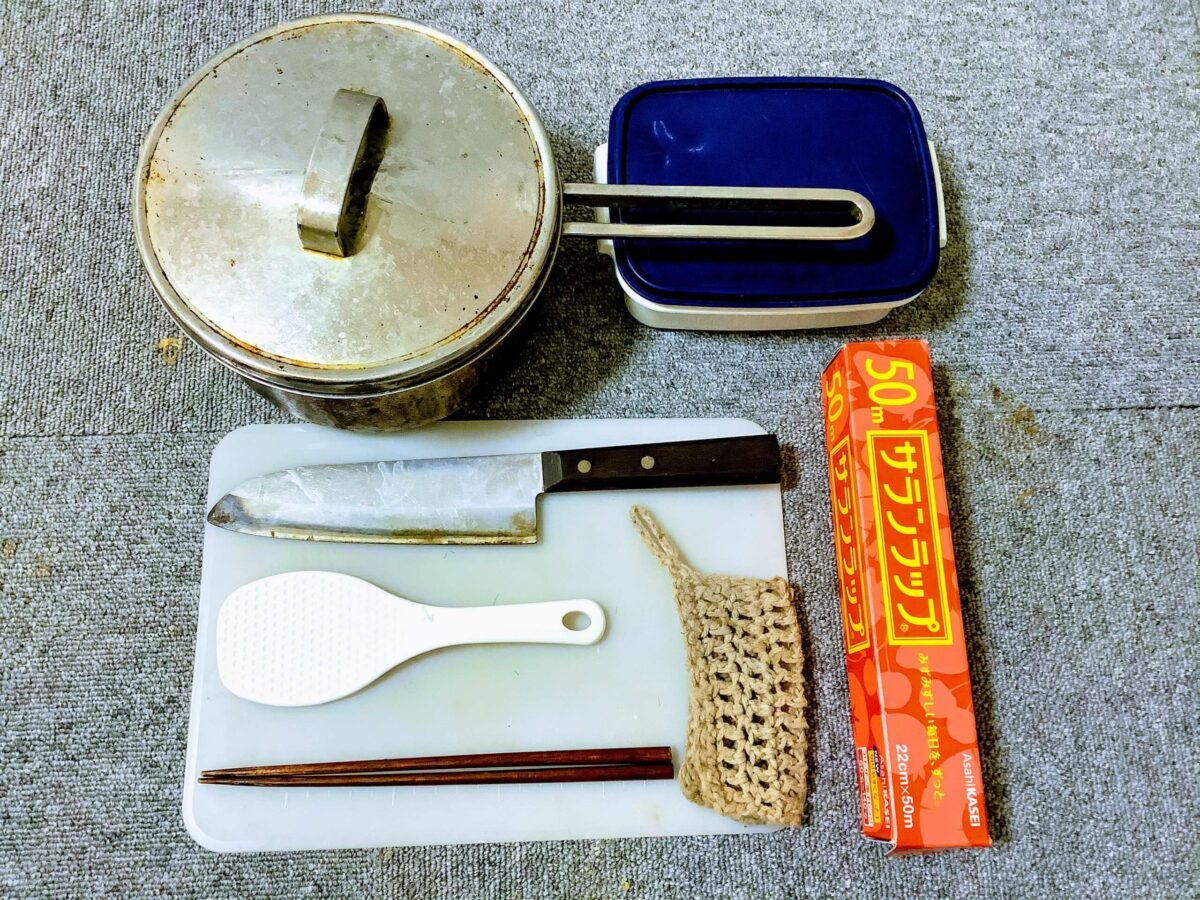 One-handed pot
chopping board
kitchen knife
chopsticks
Shamoji
rap
Measuring cup
a lunch box
Acrylic Twashi
Paper bowl
I don't have seasonings because I don't basically cook.
Recommended methods for those who think that cooking is troublesome when living alone
Home Edition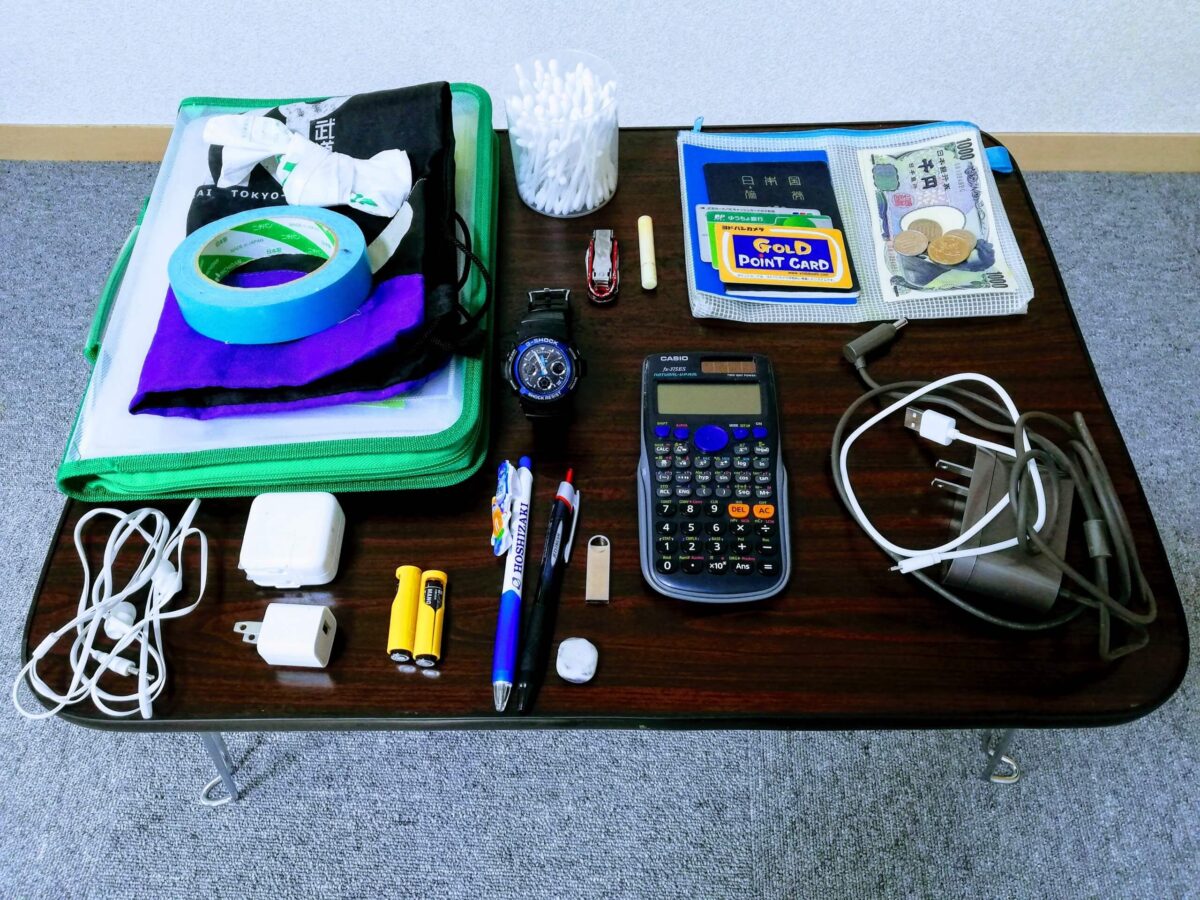 Folding desk
Tape
plastic bag
Cloth Bag
Document Bag/Document
cotton swab
Hanko
Multifunctional nail clipper
wristwatch
Earphone Spare
Adapters for iPads
Adapters for iPhones
Batteries/Transducers
Stationery Reserve
USB
Scientific Calculator
Pension handbook
Passport
Cards
Cash
Transparent case
Vacuum cleaner cord
Keyboard charging code
backpack
Except for spare stationery, earphones, honest watches, hanko, pension handbooks, etc., it is really a minimum necessary.
I would like to recommend a scientific calculator to university students! What model do you all use?
Bedding edition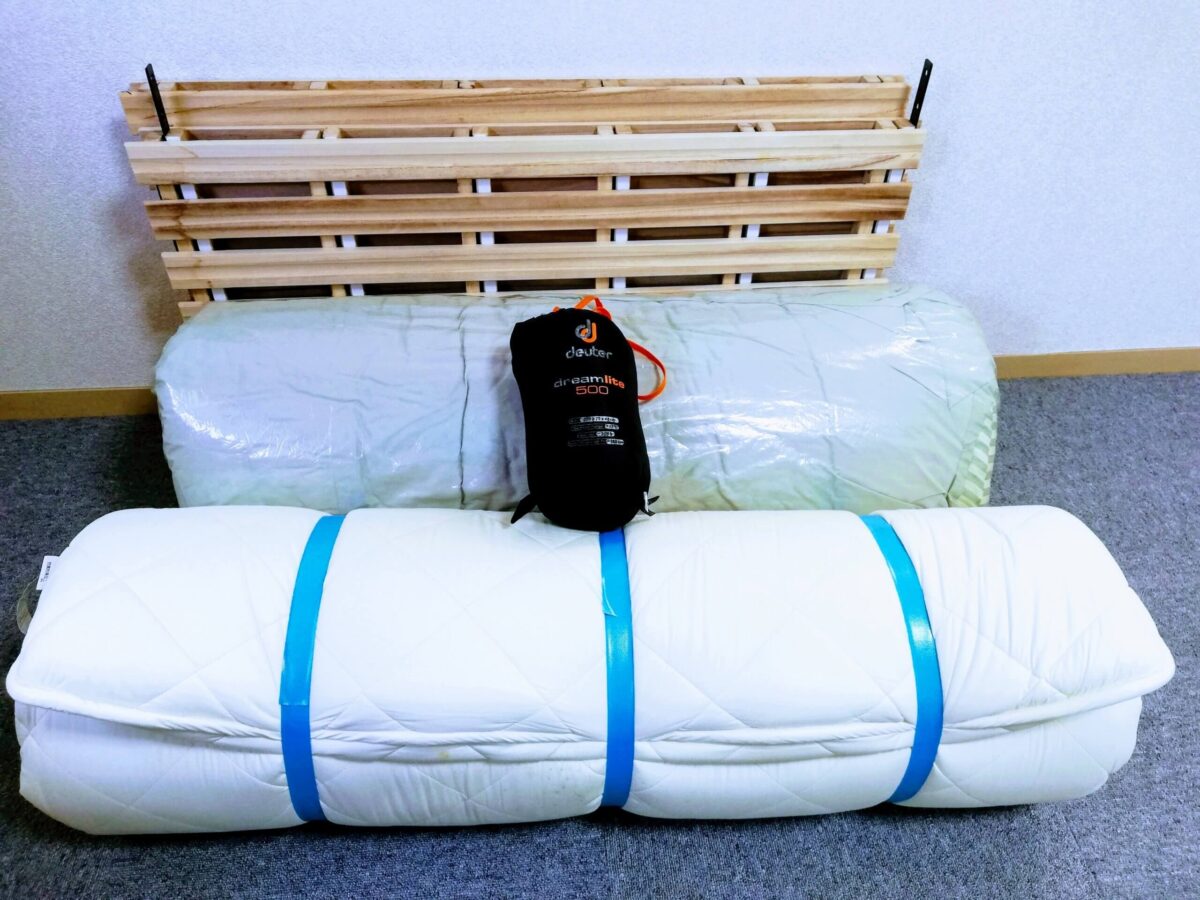 Folding Soko
Futon × 2
sheet
Towel rack
mattress
Futon compression bag
sleeping bag
It is quite difficult to reduce futons because it is a principle that does not use air conditioners as much as possible.
In midwinter× heattech can surpass the cold with the combination technique of sleeping bags × futons.
Clothes Edition
T-shirt×4
4 pairs × underwear
Long-sleeved shirt×4
Long trousers×6
Handkerchief ×4
belt
a set of suits
Socks×8
Towel
Heattech Up and Down × 2
windbreaker
Hanger ×20
If you try to take all the clothes, you will not have any clothes to wear, so there are no photos.
The long pants are three thin summer and three thick winter wears.
The result is the image below.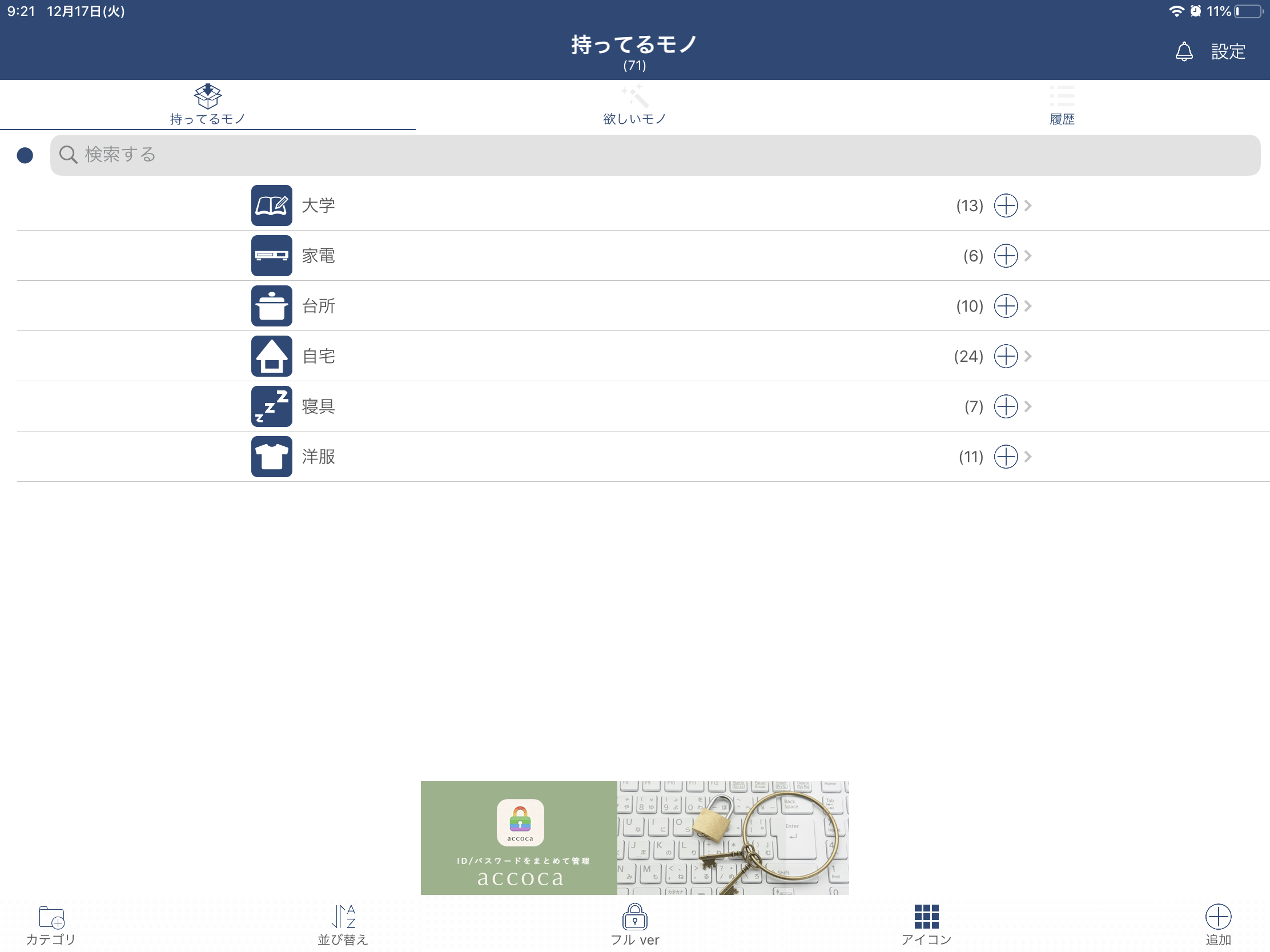 I entered it without trying to reduce the number too much, but I was able to fit within a total of 71 and 100!
If you include forgotten to list or textbooks that are placed at the university, it will be about 100, right?
Since you can enter the purchase date and manufacturer in the app, it seems that you do not know the manufacturer of home appliances and you will not have trouble when purchasing something on the go.
Other minimalist articles