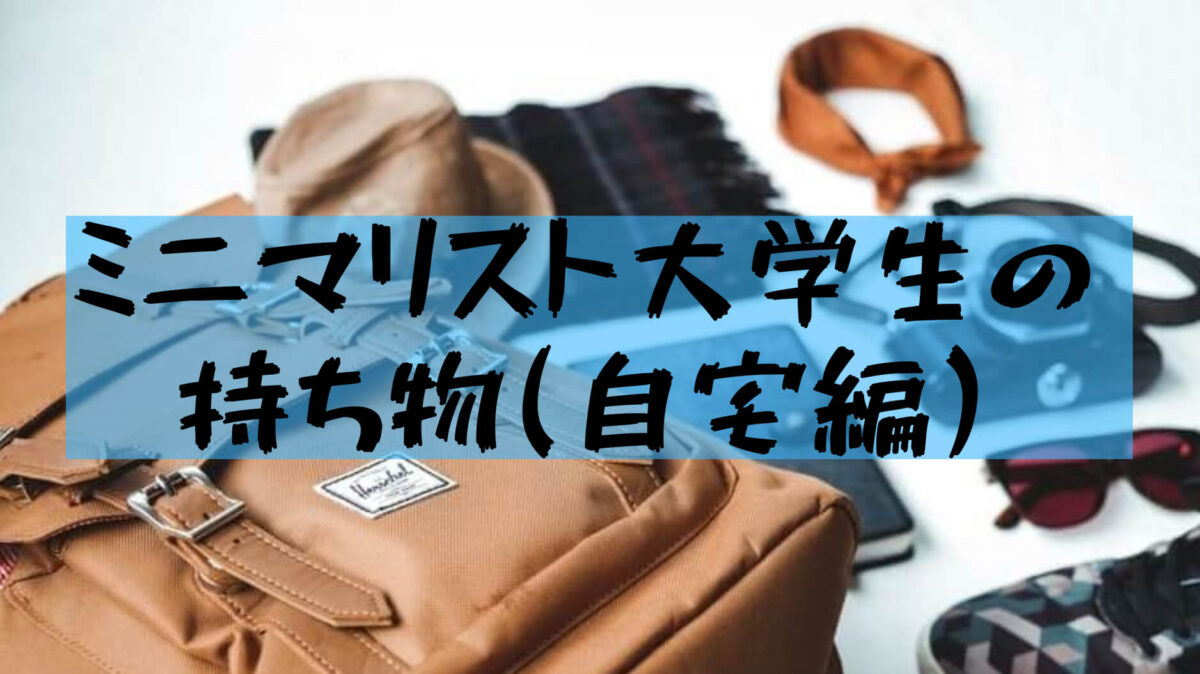 As a minimalist college student
This time, I will introduce all my belongings as a minimalist college student!
Clothes related
Basically, if you have a heat tech and ultra light down jacket, you can overcome the cold of winter, can't you?
a set of suits
Shoes ×3
sandal

Socks×4

Trousers×3

White shirt×2

T-shirt ×3

Heattech ×2

Cutter shirt ×3

Shirt ×2

Handkerchief ×3

Pants ×3
Kitchen utensils
Basically, I don't cook properly, so I have a minimum of belongings.
If you use a paper bowl, you can save the trouble of washing dishes, so it is recommended for tableware.
Salt and pepper

Dashi-no-Moto

consomme

rap

Measuring cup

Acrylic Twashi

detergent

bleach

Pot

Pot Lid

chopping board
kitchen knife
chopsticks
Shamoji
spoon
Paper plate
Gadgets
Laptop Case
Charging cord×3
Scientific Calculator
Mobile battery
Smartphone
earphone
wristwatch
Home appliances
The air conditioner was on from the beginning, so it is not counted.
Even though you're a minimalist, it's pretty hard to let go of these appliances…
I'm thinking of buying more vacuum cleaners and irons.
Refrigerator
Washing machine
rice cooker
Microwave
Other
Folding desk
backpack
mattress
pillow
Credit Card ×2
sleeping bag
Clear
mat
4-color pen
Shah Core
eraser
Toilet paper
detergent
washcloth
soap
rinse
toothbrush
Toothpaste
cotton swab
key
Hanko
medicine
Gaffer
Glasses wiped
Refrigerator ice dish
Ice Pillow
Coolant
Grates
mattress
Sheets ×2
pillow
Pillowcase ×2
Towel rack
Futon × 2
a lunch box
nail clipper
Backpack × 2
toothbrush
Toothpaste
Electric Shaver
Transparent case
Cards
Passport
Pension handbook
sleeping bag
Deodorant
washcloth
USB stick
soap
rinse
Minimalist Belongings (Development)