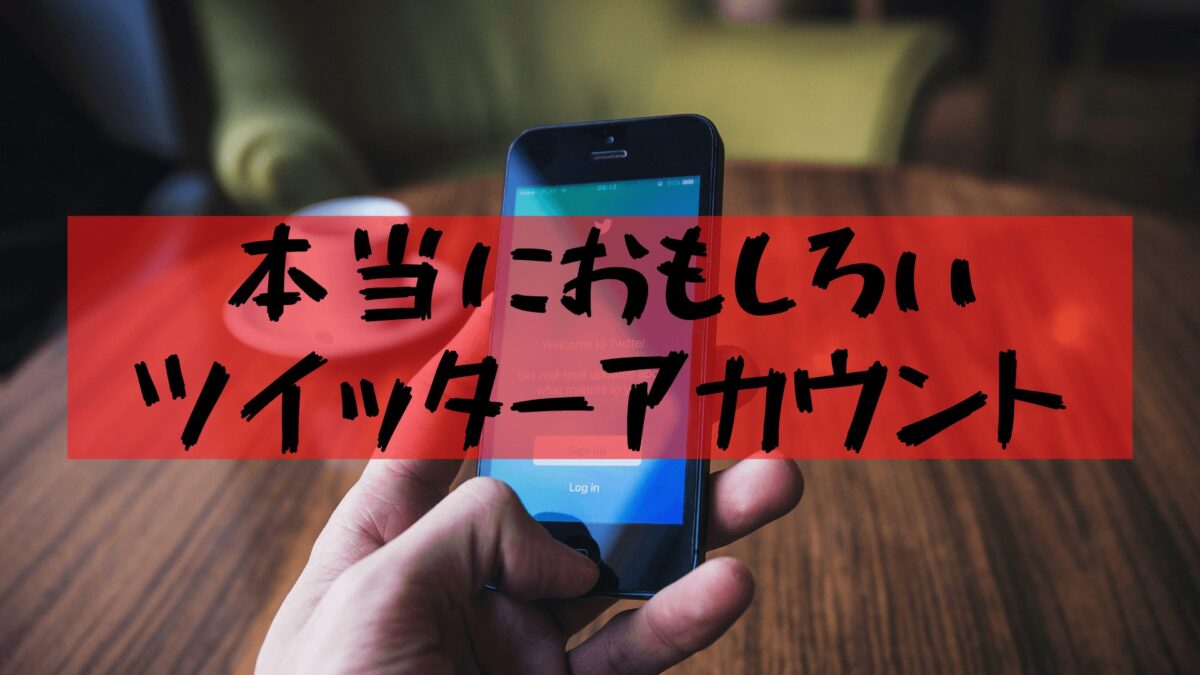 Personally, I use Twitter for gathering information and learning new ways of thinking, rather than a means of interaction.
I couldn't find an article that I was satisfied with searching for a recommended account, so I wrote it myself.
I choose it by dogmatic and prejudice mainly on interesting accounts that will help you learn, get a new perspective!
News
Yomiuri Shimbun
It's relatively fairly informed in the media that makes radical headlines for the purpose of trending.
There are many things that originally texted newspaper articles, and you can read articles for free even if you are not a newspaper subscriber.
Depending on the newspaper, even if you fly from Twitter to an article, it is often useless with paid articles.
GIGAZINE
A news site specializing in science, gadgets, the Internet, etc. (and for some reason gourmet).
Knowledge that will be studied from laughable news, information on the Internet that you do not know for self-defense…
In addition to the latest articles in the account, we introduce excerpts from past articles, so why not read what you care about?
Coinpost
It is a news media specializing in cryptocurrencies and NFT, and the distribution of apps on iOS and Android has also started.
With reports by overseas media ahead, the article will go up quite early after the preliminary report is issued.
It is essential for people involved in cryptocurrency, and if you are interested, it may be a learning experience if you look through it?
Personal
Mr. Takayuki Fukatsu
"note" is a media platform that anyone can post text, images, audio, videos, and support content.
Mr. Fukatsu is CXO of Peace of Keike Co., Ltd., which runs note, and is also a representative of THE GUILD Co., Ltd.
It is interesting just to look at RT with knee-jerk ideas and consideration of solutions to social problems.
Tatsuya Goto
He is a member of the General Administration of Americas of the Nikkei and started sending american economic news from New York under corona.
Recently, it is a vertical image that is easy to see on Twitter, and we are explaining easy-to-understand topics such as tapering.
Now I'm back home, and in addition to the key commentary on Twitter, it seems that appearances on TV programs are increasing!
Art
Panassyo
I'm going to get angry with my logo and name, but I create and post art from what's around me.
There was no point of view! There are various themes from those that can be said to those that you can't understand without thinking a little.
Illustrations, videos, photos, etc. are completed with one Tweet, so it is recommended that you can enjoy it very easily.
Mr. Nobuo Kushino
"Outsider Art" is a work created by people who have not received formal art education training.
As the only outsider curator in Japan, his account showcases a variety of works.
In addition to Twitter, he also published books, held exhibitions, and ran a museum called Ushino Terrace.
Mr. Taku Inoue
He is doing clay work as a hobby, and reproduces his son's graffiti and famous scenes of Tom and Jerry with clay.
Children's graffiti series is mainly Pokemon and game characters, and the sense of the picture that became a model is also 0.
Tom and Jerry's clay work can be moved like an anime, and it seems that there was also an official exchange.
manga
Shiromanta
The "story of seniors who are noisy juniors" that has also been animated will be "the story of juniors with a rough senior".
In addition to the combination of futaba and Takeda senpai, which are the main characters, there are many other couples reserves.
While there is also a sense of security like a couple, it is a fun love work to develop the pounding that is inserted.
Tetsuichi
It is a story to know that twin men and women who like each other are not brothers and sisters with blood.
The beautiful drawings, the kindness that will post the previous story and the summary so far after every story.
It is good that the two people, Beniki and Nao, are not only faces but also have a personality that fulfills the ideal of love manga lovers.
science
Elemental phlegm bot
An account that introduces a little trivia about the "elements" that make up the things around you.
The person inside is also involved in the "elemental test", and the amount of knowledge about elements is amazing.
As a person who likes science, I want junior high and high school students who do not know what to study science for!
Ayae Rie
A scientific account that summarizes English papers in a wide range of academic areas in an easy-to-understand Tweet.
It is used to obtain commentary articles over 30,000 characters of the Nobel Prize and knowledge that is not known in life and medicine.
Nazology
enterprise
Nysen
The official account of "Nysen Cloud", a service that allows employees to pick up calls even if they are not in the company.
The person inside reacts to the account that collapses with Nysen by the twi abolition, and opposes the lip every day.
His activities range from illustrations, videos, songs, original characters, Vtubers, crowdfunding, and more.
Nauru Tourism Board
Forova 100% on the official account of the Japan Office of the Japan Office of the "Republic of Nauru", the smallest republic in the world.
The area is about Shinagawa Ward, and it is a small island with a total population of 13,000 people, and it is said that phosphorus ore was exported before.
Because there are few people coming and going, the new coronavirus has not invaded, and a mask is not necessary …
App Marketing Institute
An account that analyzes and explains marketing methods of various app services and explains in illustrations.
If you're interested in twitter, you can also learn more about it by jumping to the site from the URL.
If you want to try something new, why not learn from your predecessors every day?
Other
Takizawa Galeso
From recommended manga and articles to scandals and sauce comics of internet celebrities, conspiracy theories and cults …
There are many perspectives that you can not usually get, although it seems that likes and dislikes are divided into accounts.
I often go too far and apologize, shadow BAN and lawsuits…
Showa Anison Bot
As the name implies, this account introduces nostalgic anime songs from the Showa era along with the images of the time.
I like oldies and nostalgic accounts due to the influence of my parents, so I will learn whether this song was such a program.
There are quite a few nostalgic accounts of the Showa era, so if you are interested, why not look for them?
More articles