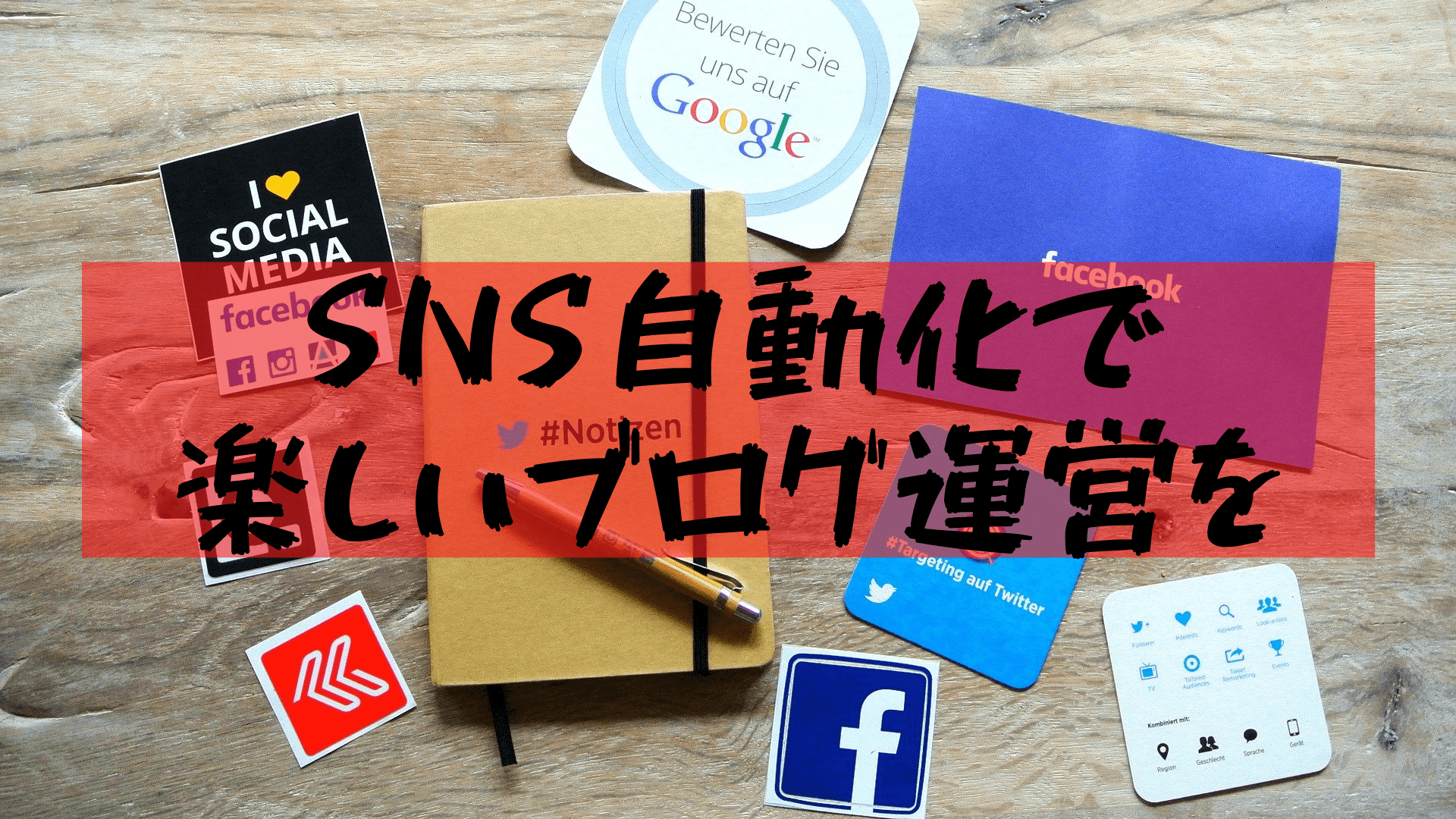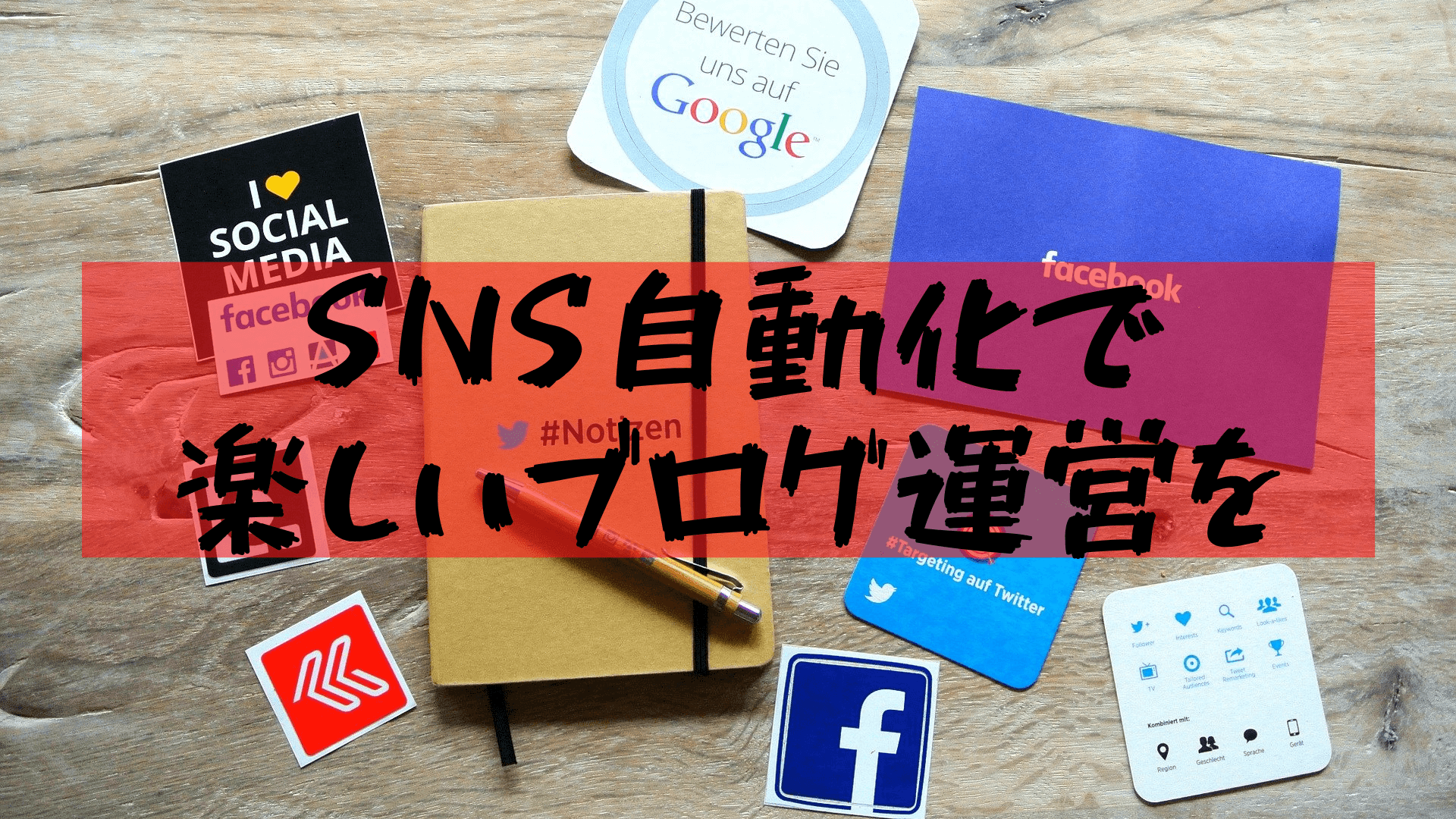 I considered automating social media accounts in order to get constant access even if I could not write a blog.
There are many services if you search with "SNS automatic tool", but give up because it does not work or paid.
So this time, I thought about the method of "semi-automatic posting" to make it easier while adding some touch, so I will introduce it!
Paid Insta Automation Tool (External Site)
About the automation of SNS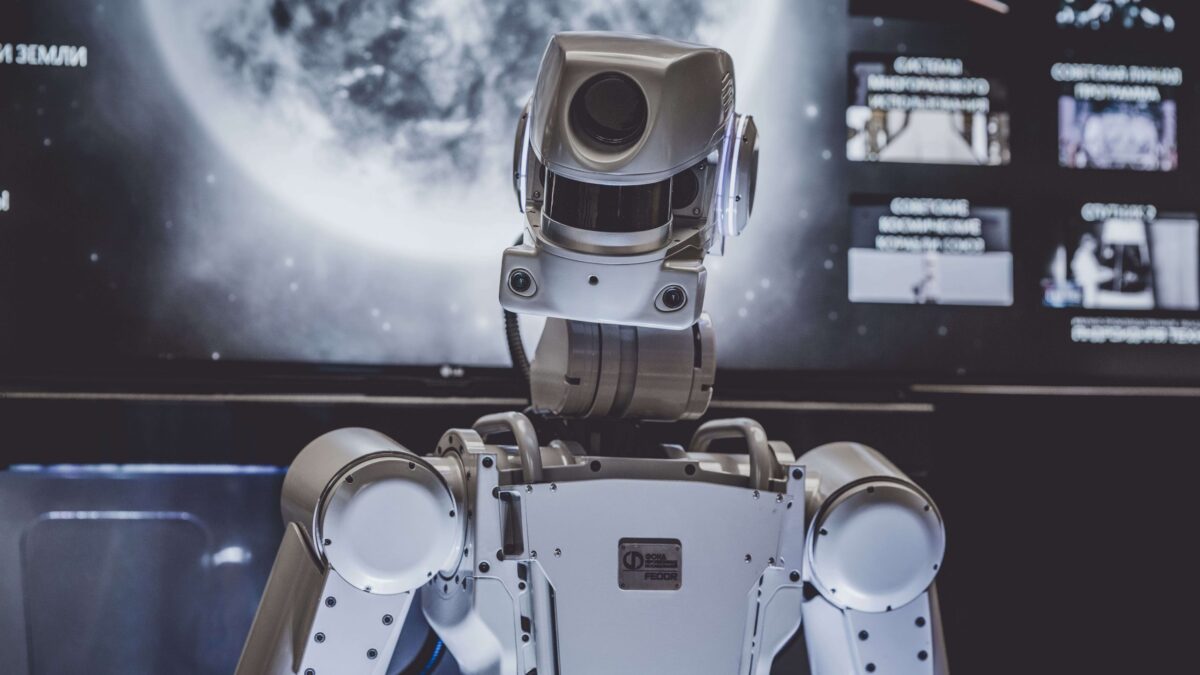 What is Bot?
A bot is a program that performs a specific action on social media, which can be found in corporate account messages, etc.
You can also reply to specific words, just as you became famous on Twitter Good Morning Bot.
There are other automatic likes and automatic follow-up / unfollowing, etc., and it is a tool that makes SNS operation easier.
Terms and Conditions of SNS
The bots described above have advantages and disadvantages, Twitter is at your own risk, and Instagram is prohibited in principle.
Twitter raises hurdles such as having to send the purpose of use in English in obtaining APIs.
The operation of Instagram became complicated, and at first I considered creating it in Python, but it was impossible for me to do it.
There are also regular confirmations that are not robots, account suspensions, etc., so we recommend that you use it moderately.
Twitter Semi-Automated
Manual part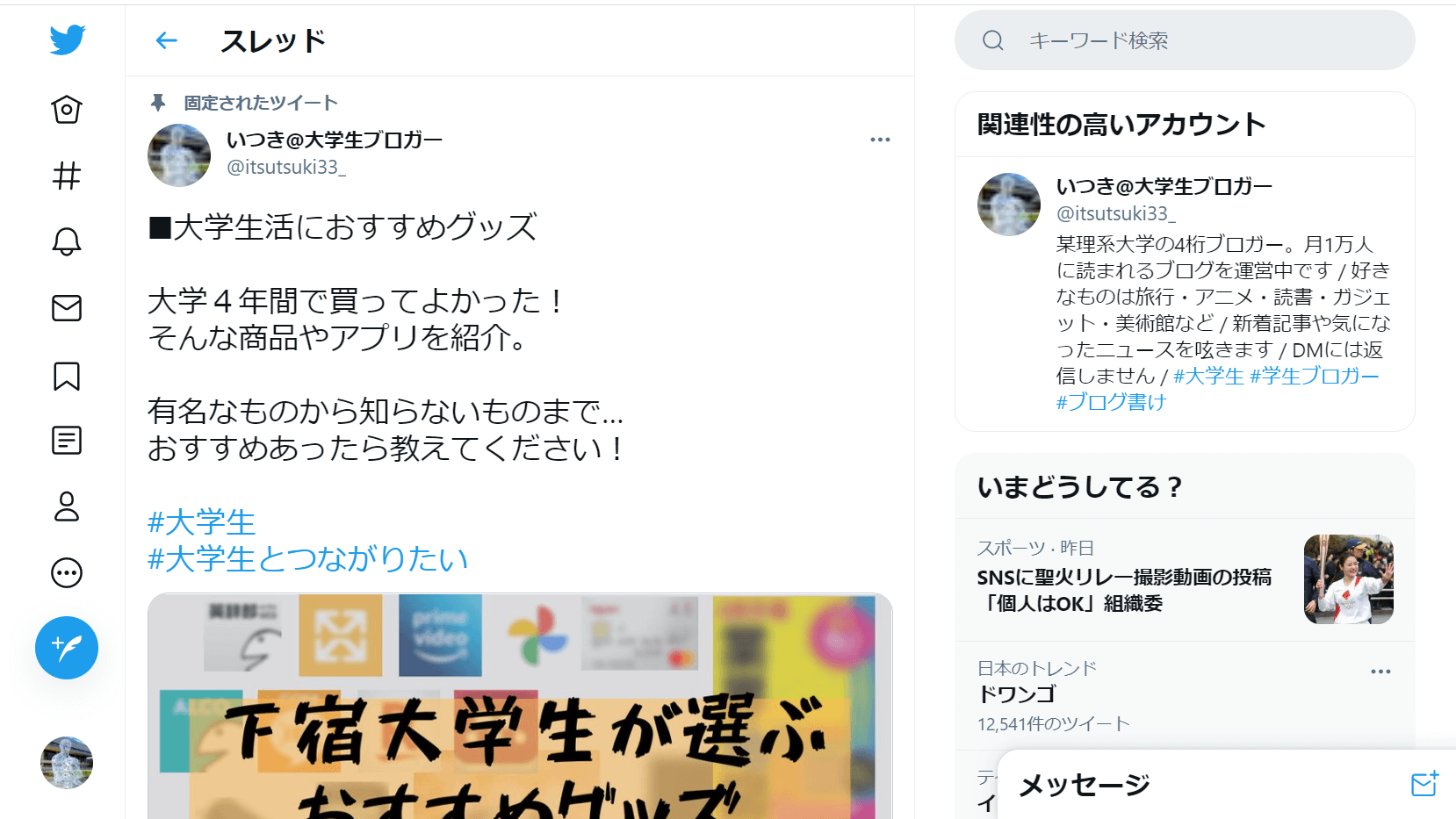 For the most likely articles, don't forget to write a referral and make it a fixed Tweet.
Tweeting related to trending content manually is also 0 because a certain number of inflows can be expected.
Automatic comment returns are risky and we don't use them, and we manually block suspicious accounts.
Rt often introduces interesting academic bots and interesting news in science.
I hope it will reach high school and college bloggers a little more, but that is still a challenge.
Automatic part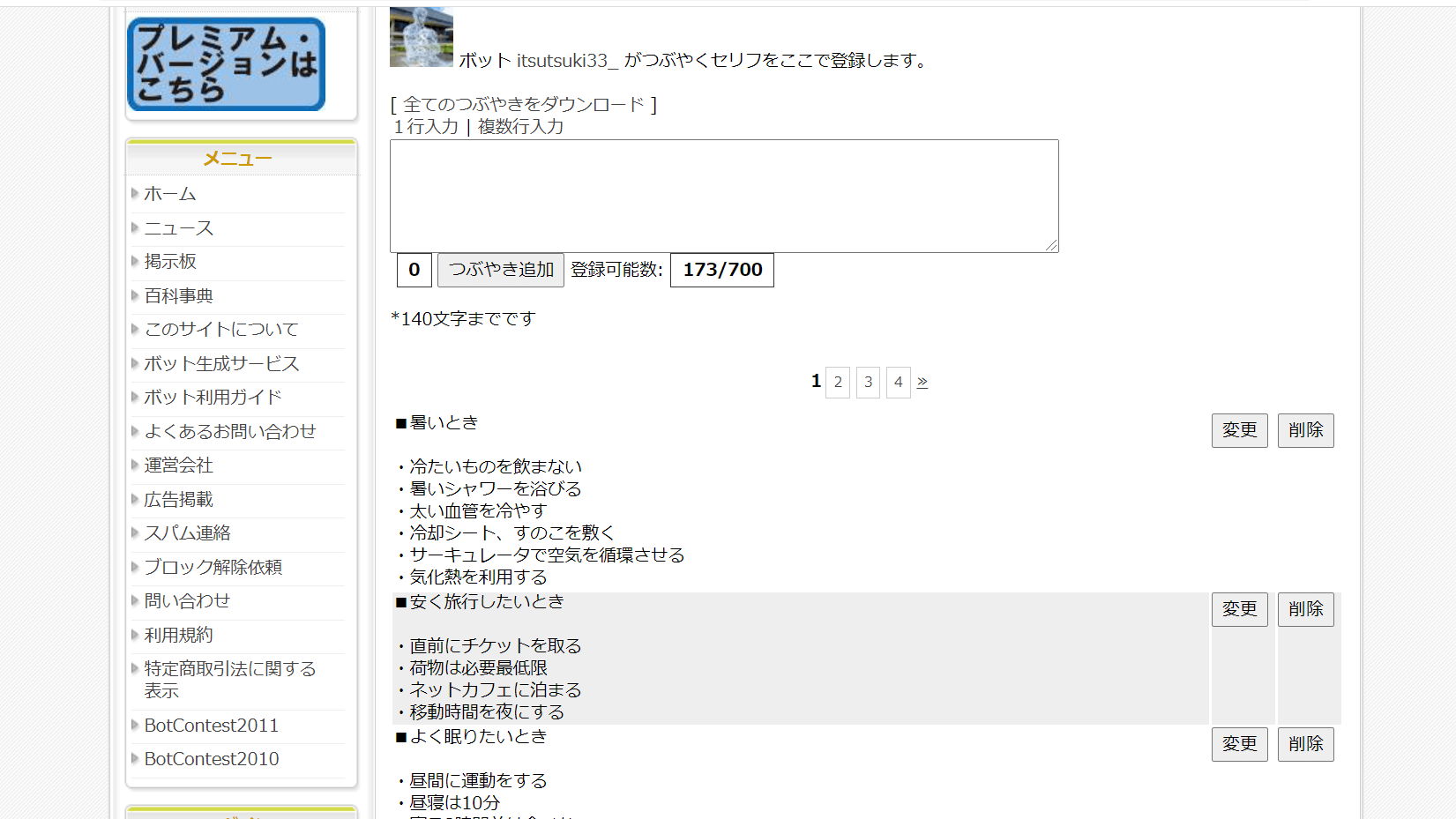 As for Twitter, it is possible to automate it if there is a known "Tsuboto".
The disadvantage is that you can't post images, but I think that posting a URL will make it look better.
Don't forget to find hashtags that are searched for tweets with links because they have a lower priority.
In addition, when the featured image of the URL is not enabled, it is also updated with"Card Validator".
It may be depending on the content, but I am glad that there are people who call me Potspots without doing anything.
I have never been suspended from my account for twitter follow-backs, so I'm using it.
Instagram Semi-Automated
Manual part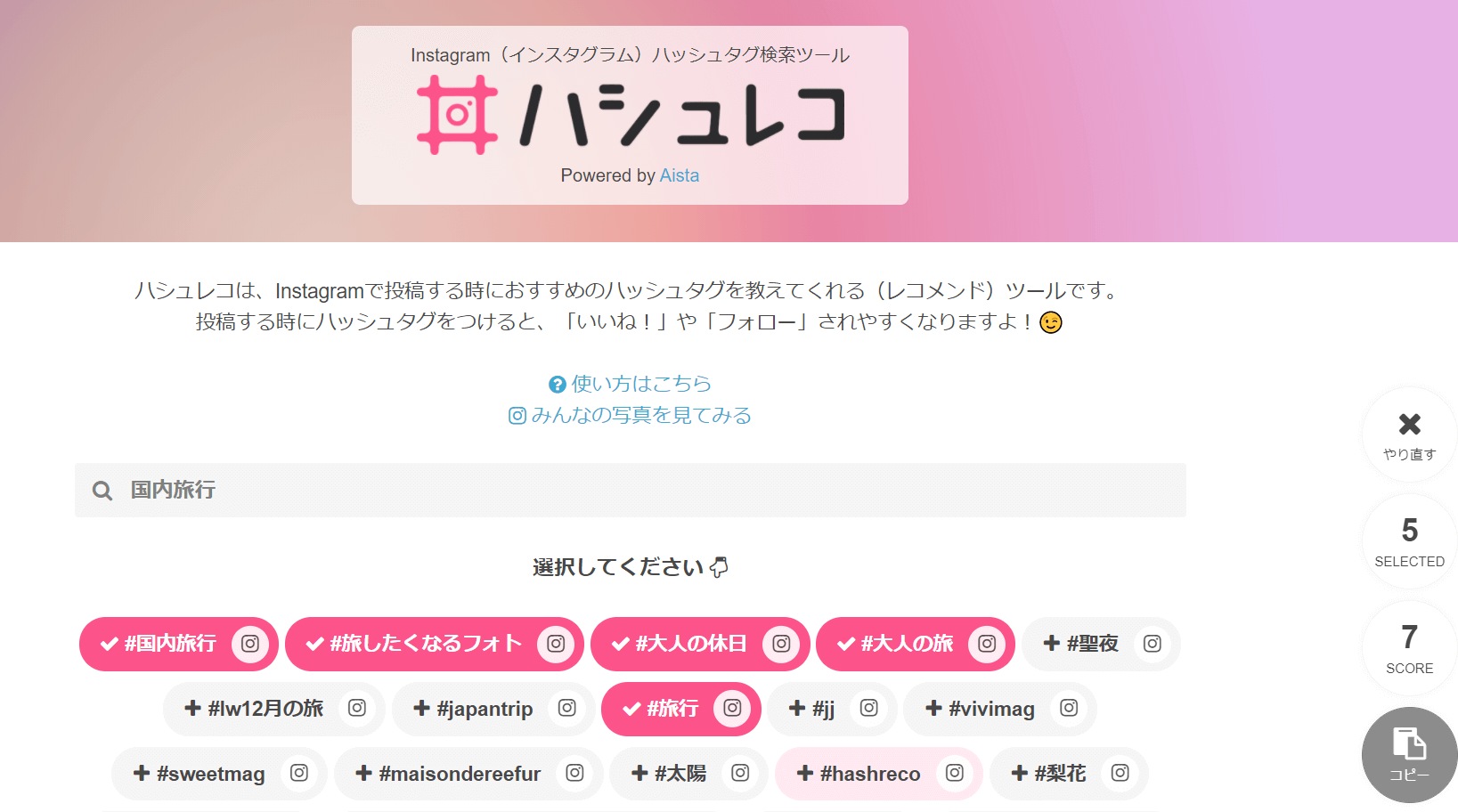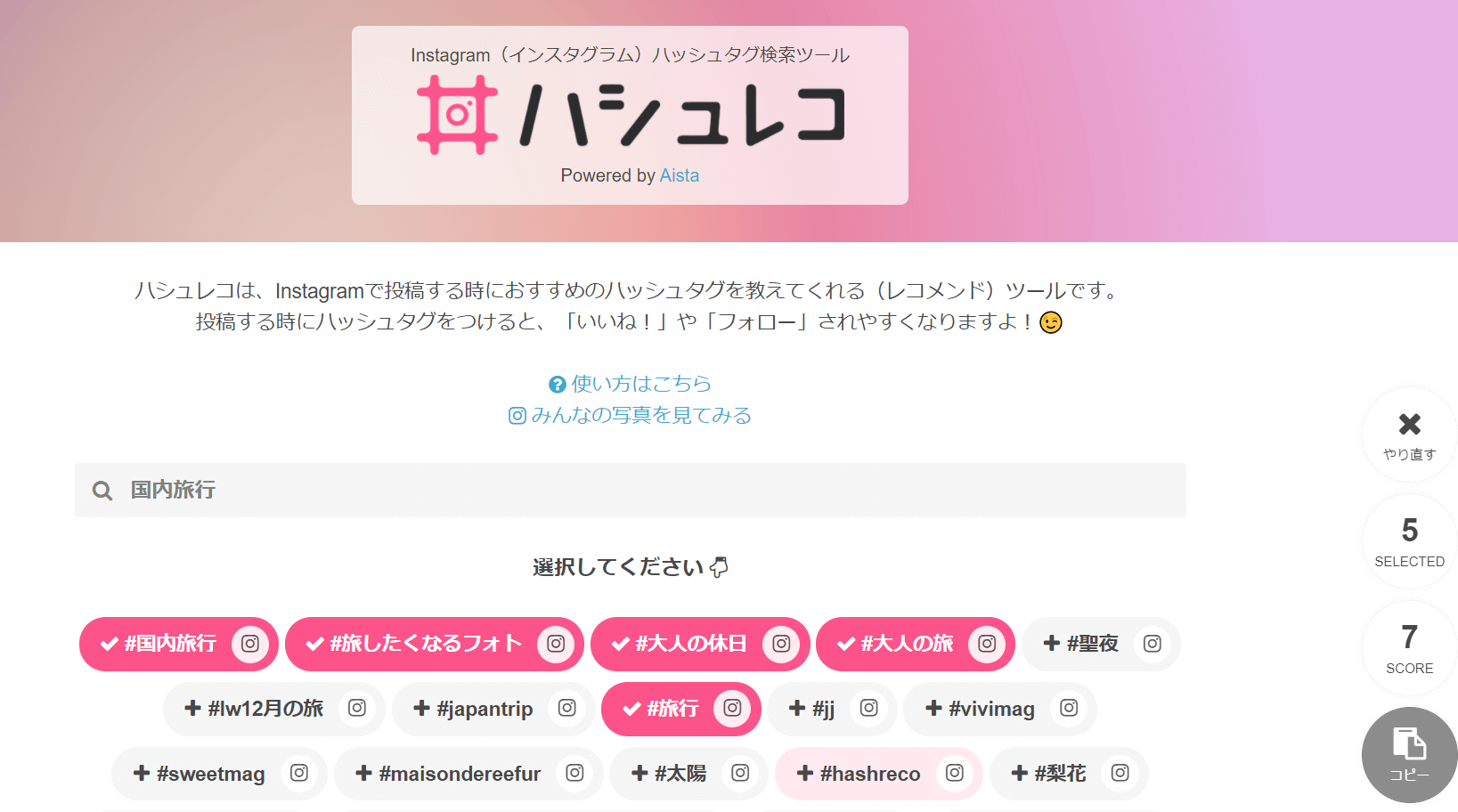 TheHootsuitepre-booking site/app is well-known as a tool used for booking posts.
P.S.: Hootsuite features reformed, now using facebook's official creator studio
Up to 30 hashtags, which are characteristic of Instagram, are generated with "Hashleko" because they are cumbersome to hand.
You can change the tags one by one, but if you put together some similar photos, you can use them.
"SCORE" on the right also shows the spreading power of hashtags, so why not refer to it?
Automatic part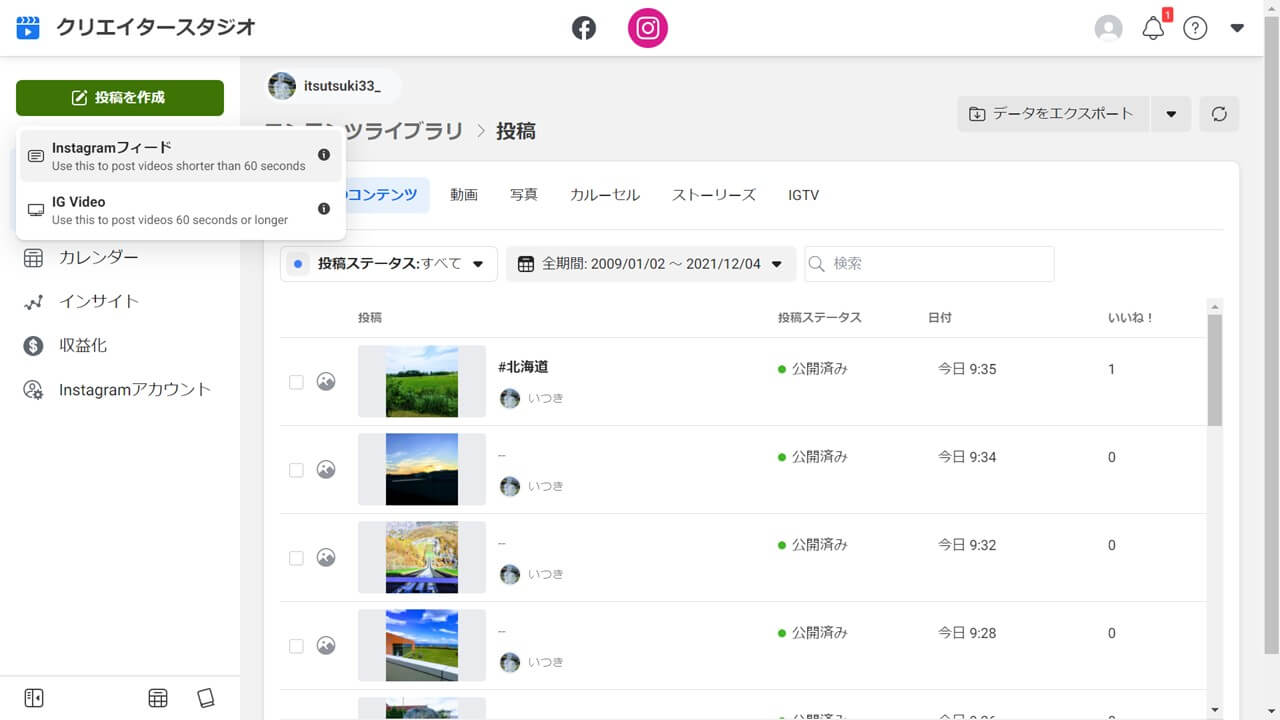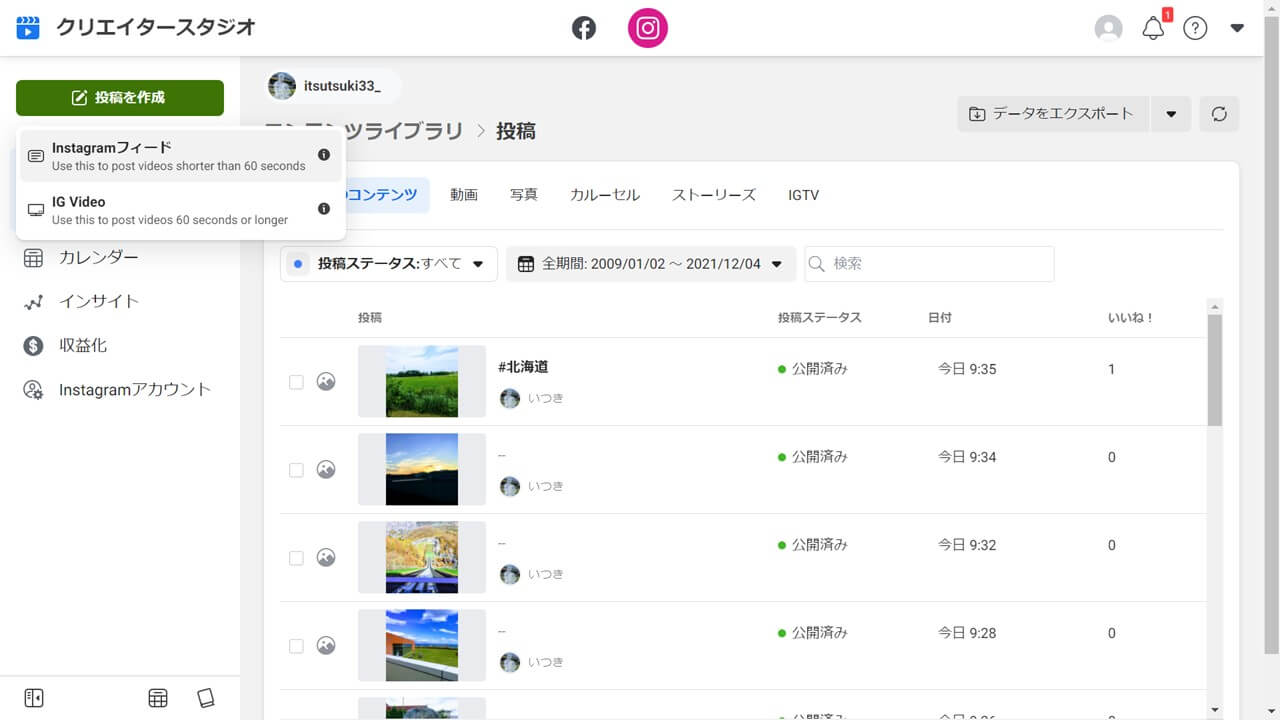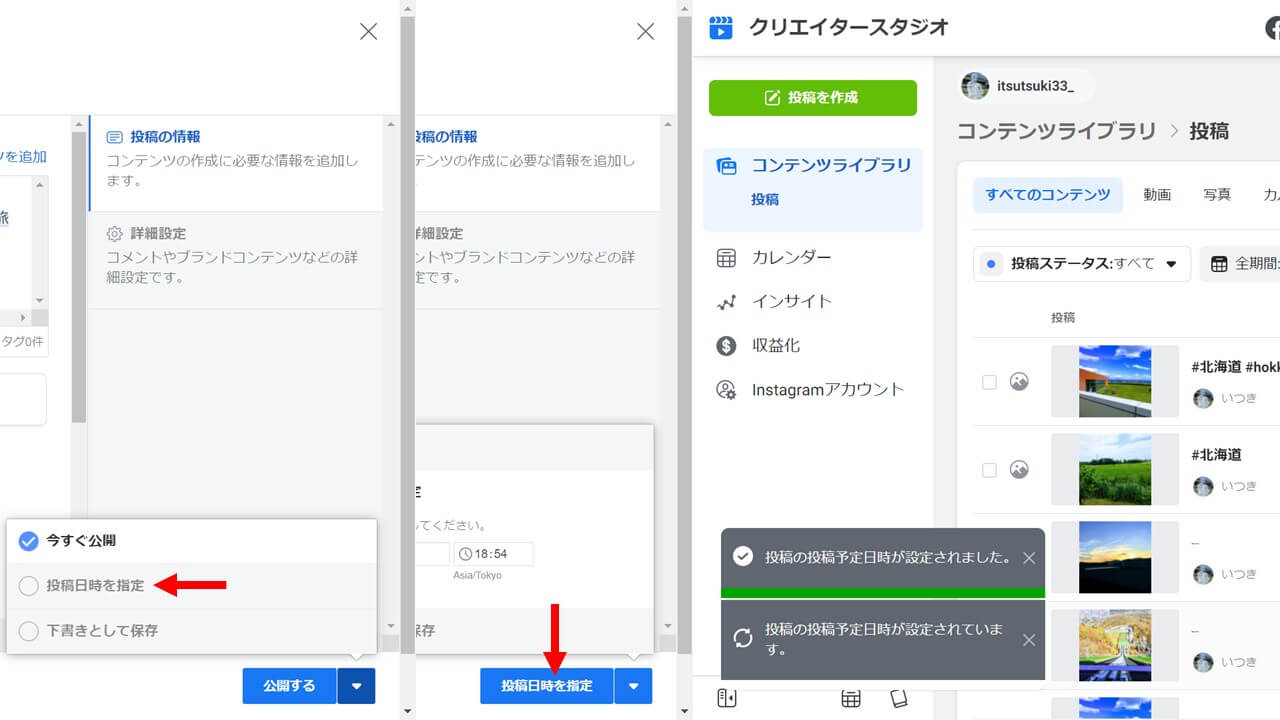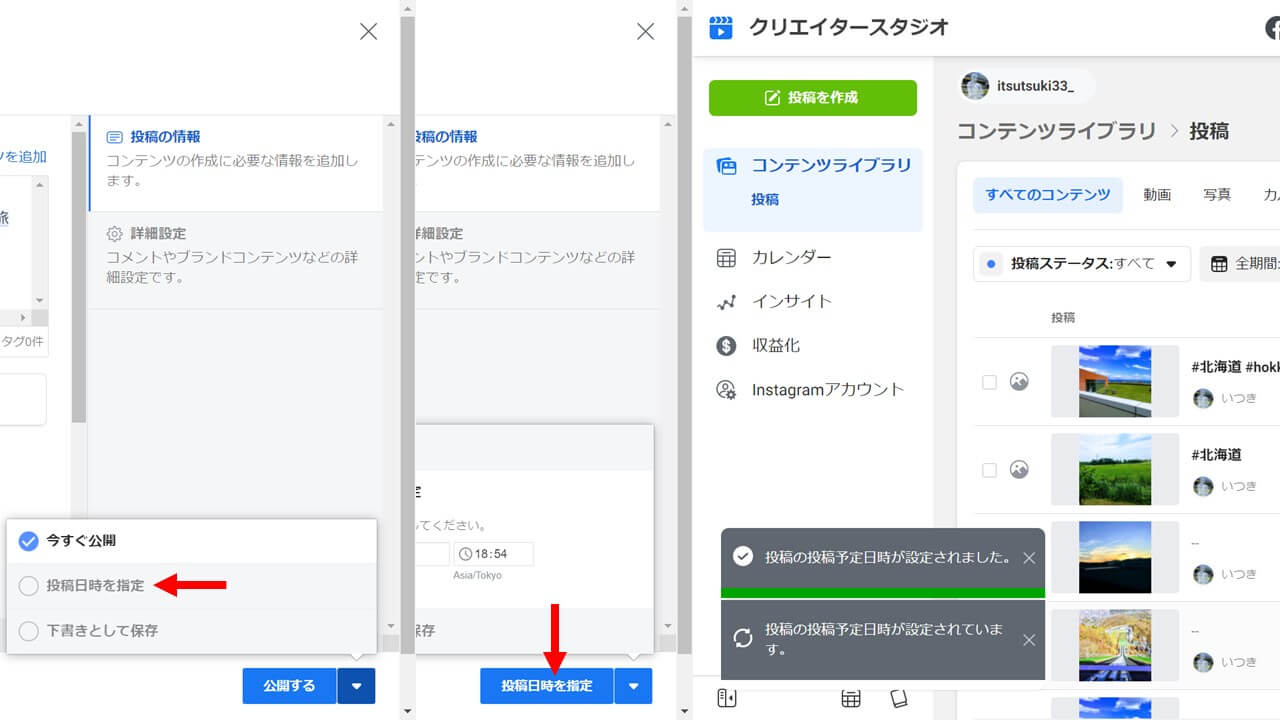 If you make a reservation post, photos and tweets will be posted at a fixed time even if you are working.
Since it is also possible to post on multiple SNS once, I think that it is good to use it separately depending on the case.
Drafts duplicated at the time of article creation can be reposted + further duplicated by changing the date.
Once you've created a draft, it's convenient to be able to repost at any time!
Pinterest semi-automated
Manual part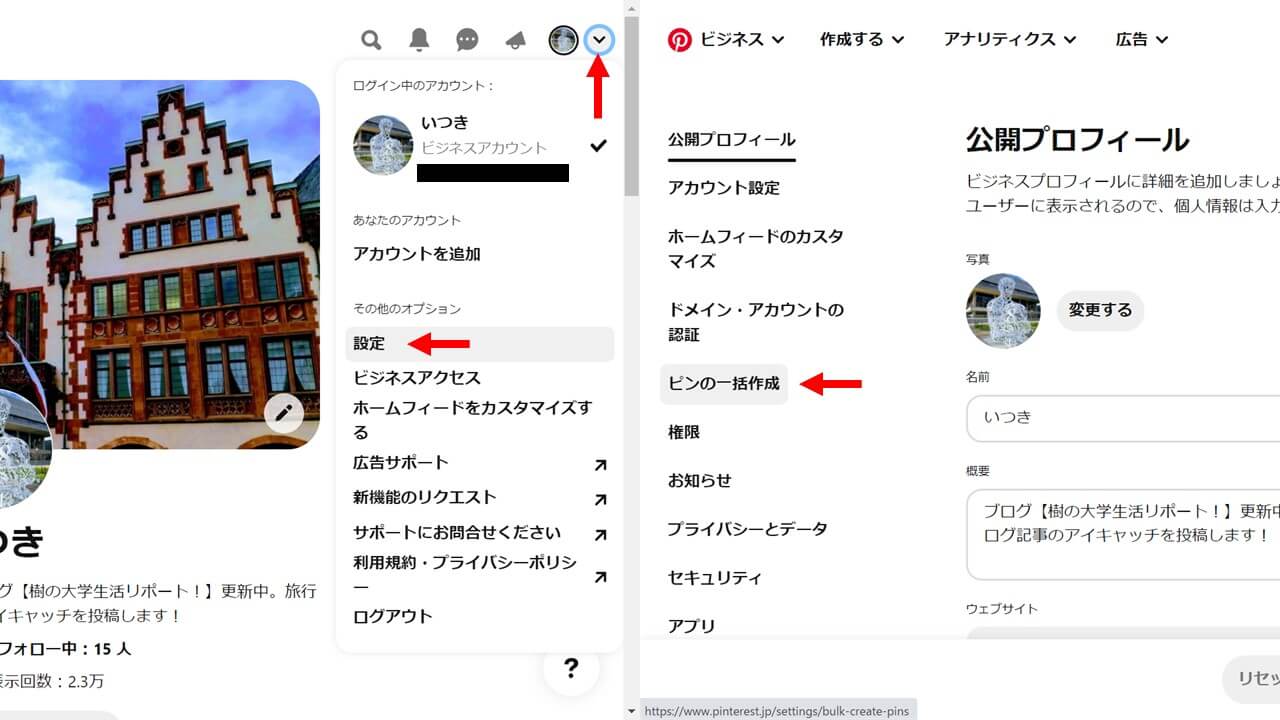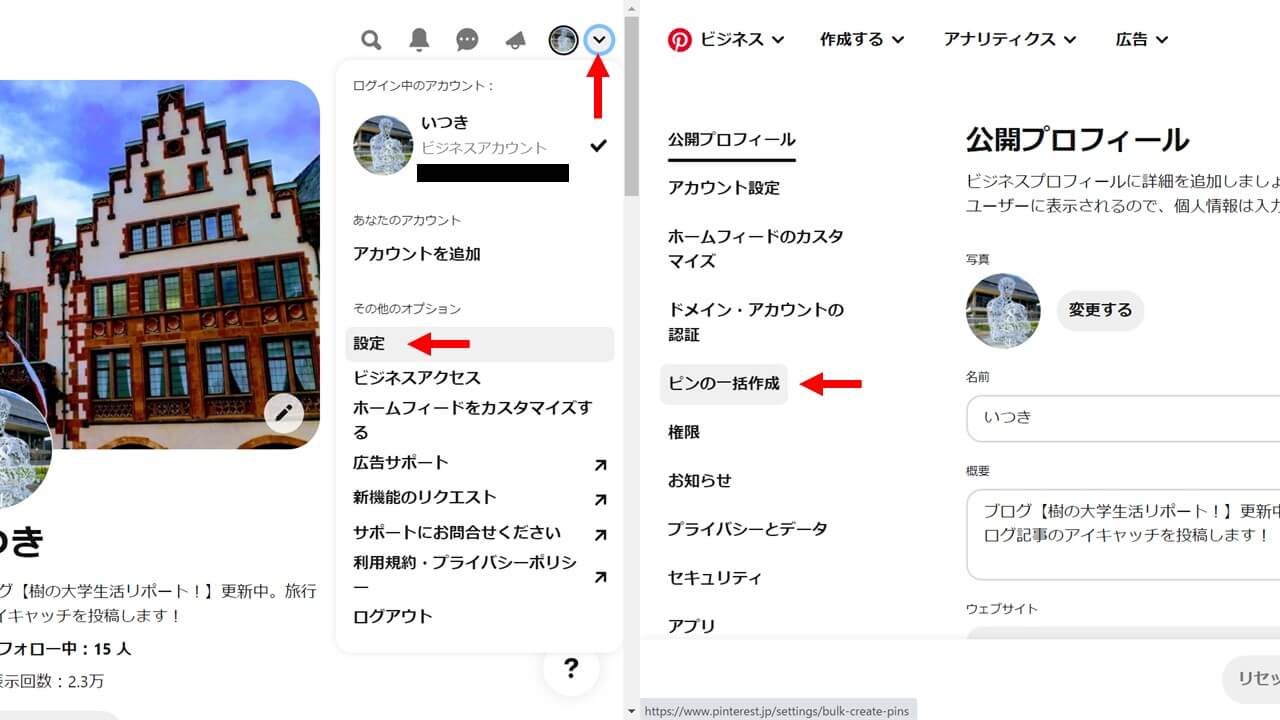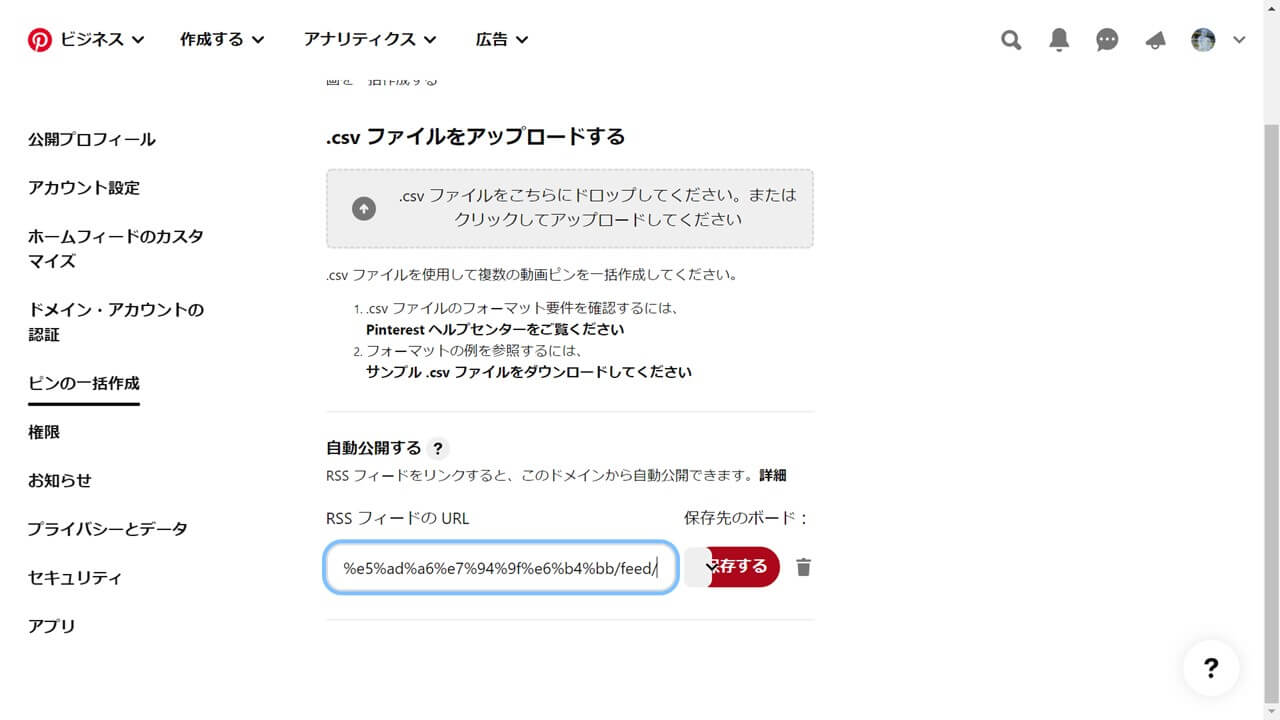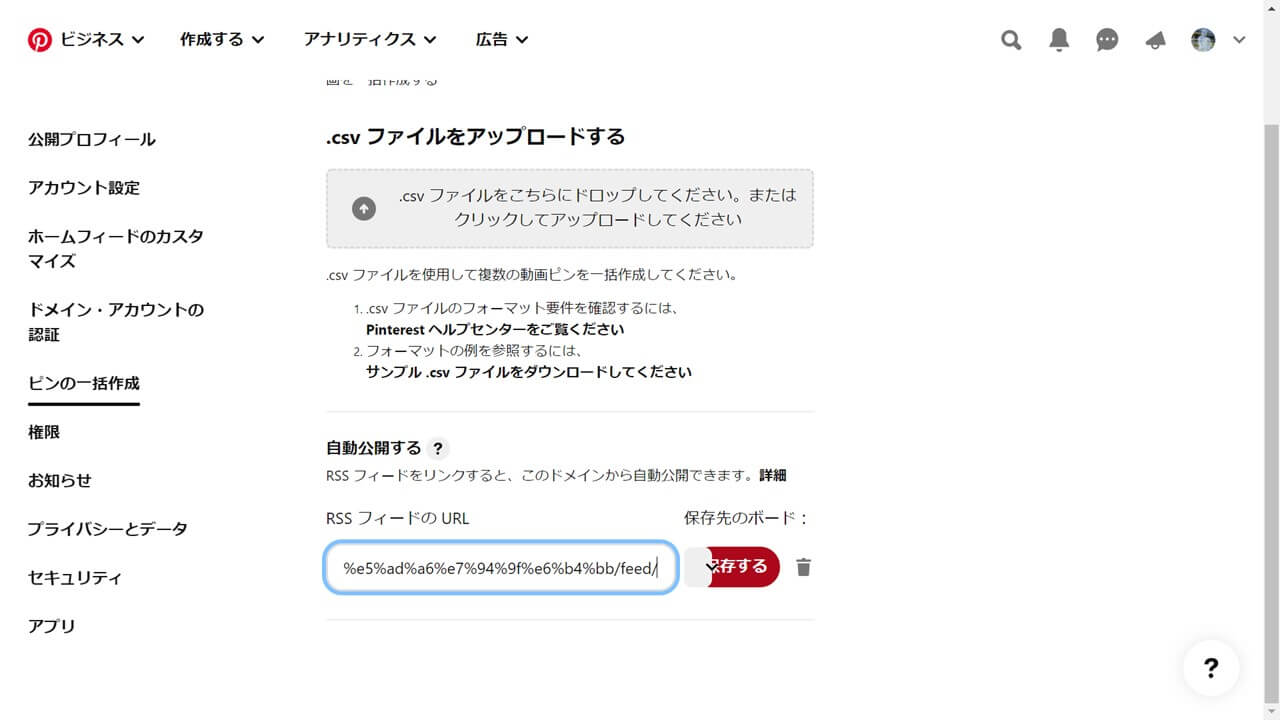 First of all, let's register the eye catch of the article you posted so far as a pin on Pinterest.
Set → pin bulk settings→ enter "category page URL + feed /" in the URL of rss feed and save.
By making the board of the destination first and then saving, the featured image of most articles is registered.
However, it seems that not all articles are registered completely, so let's add the missing parts manually.
Automatic part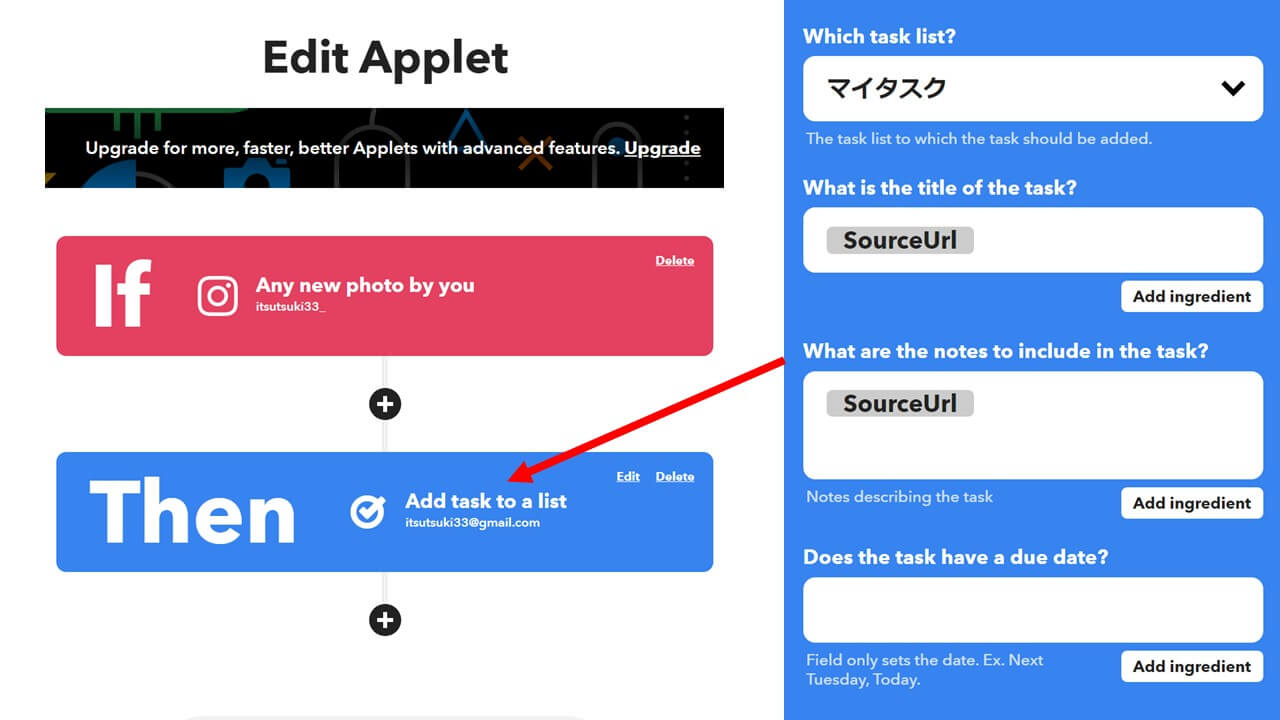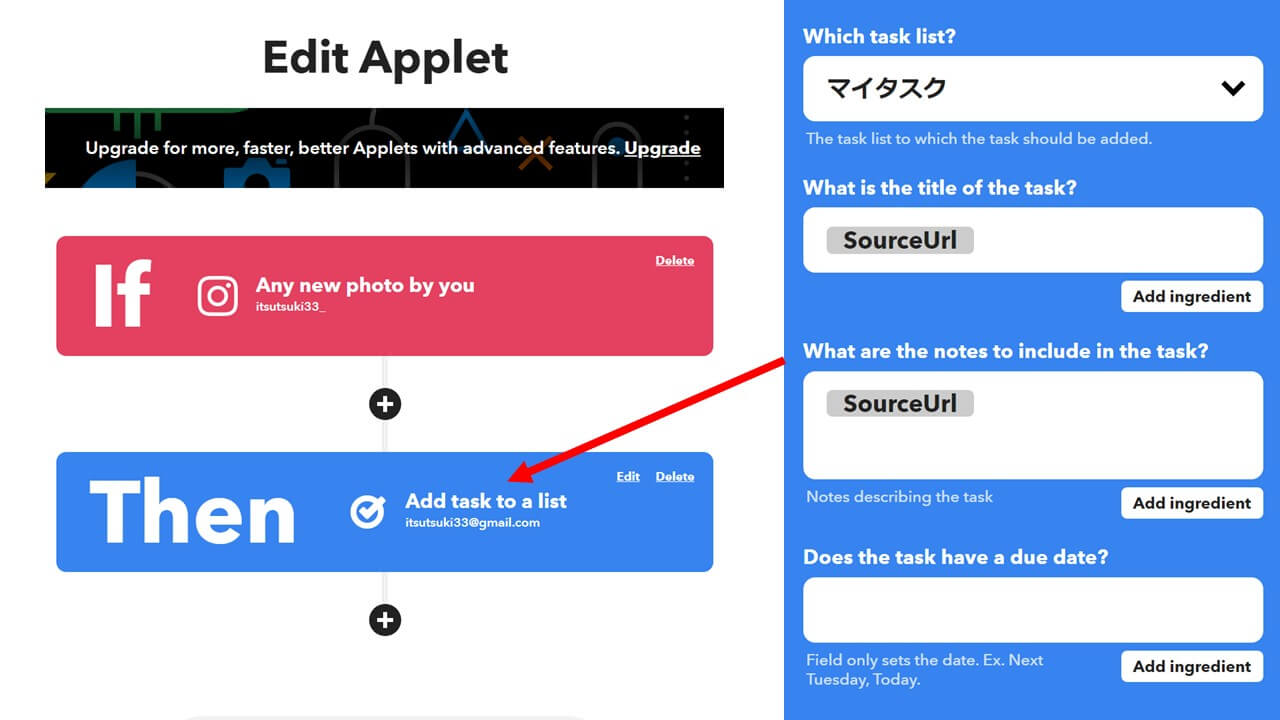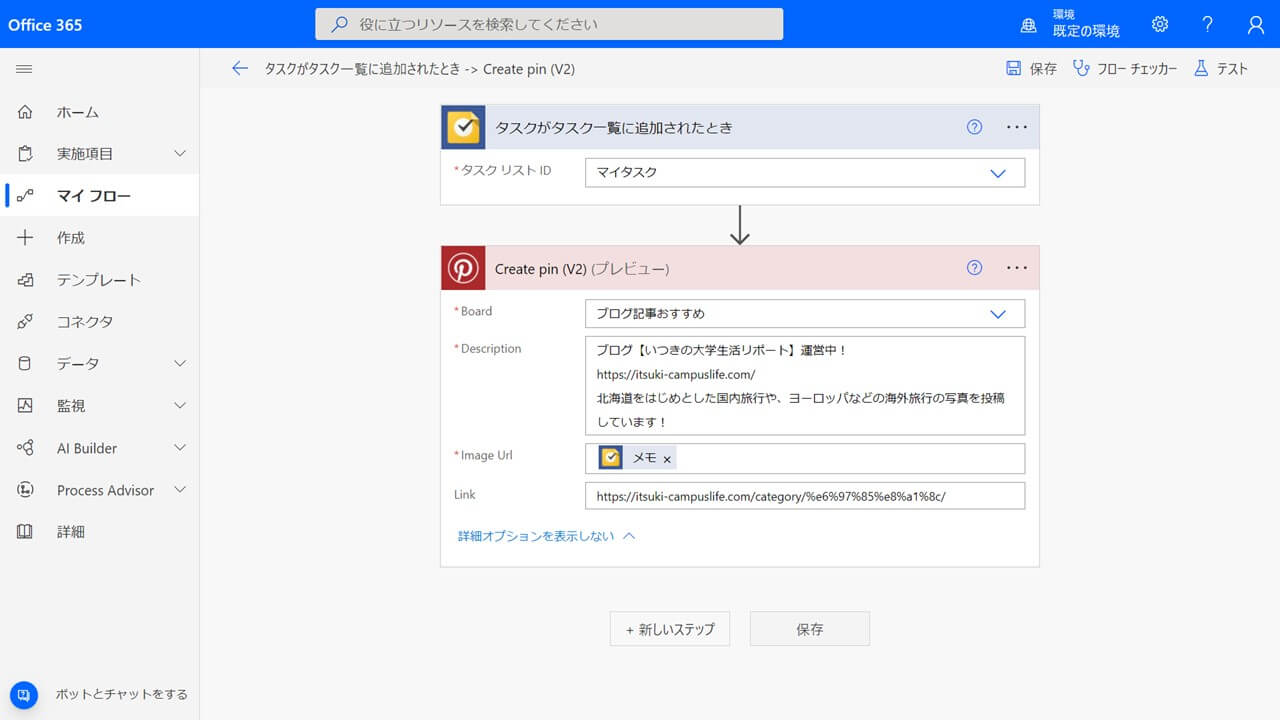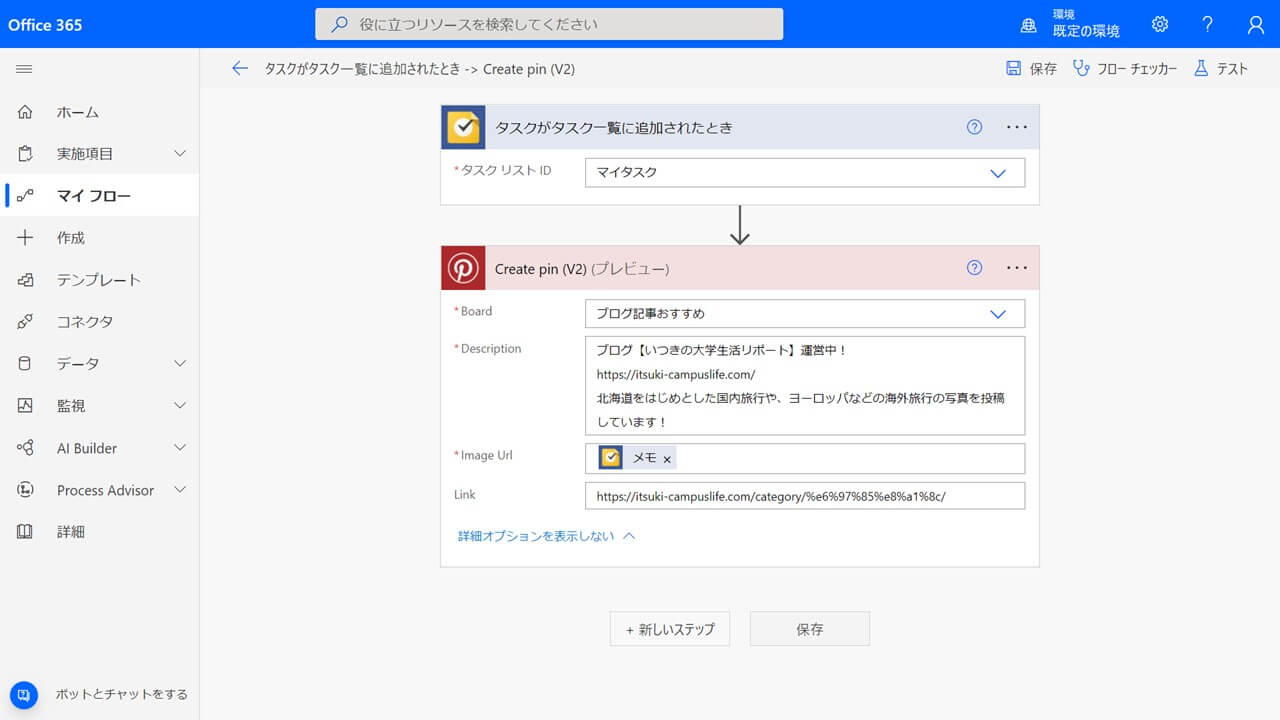 Since Pinterest has disappeared on SNS-compatible site IFTTT, all you can do is link it with rss of the blog.
When you post an article, you can pin the featured image, and then share Instagram on Pinterest.
There is no good solution for Pinterest, so if you have a detailed person, we would appreciate it if you could know.
P.S.: By combiningIFTTT and Power Automate, we were able to connect Instagram and Pinterest.
The steps are as you can see in the photo above, pull out the image URL once posted to Instagram and post it on Pinterest.
The featured image at the time of the blog update should probably be able to be supported by the "RSS feed" introduced above …
Recommended for blog operators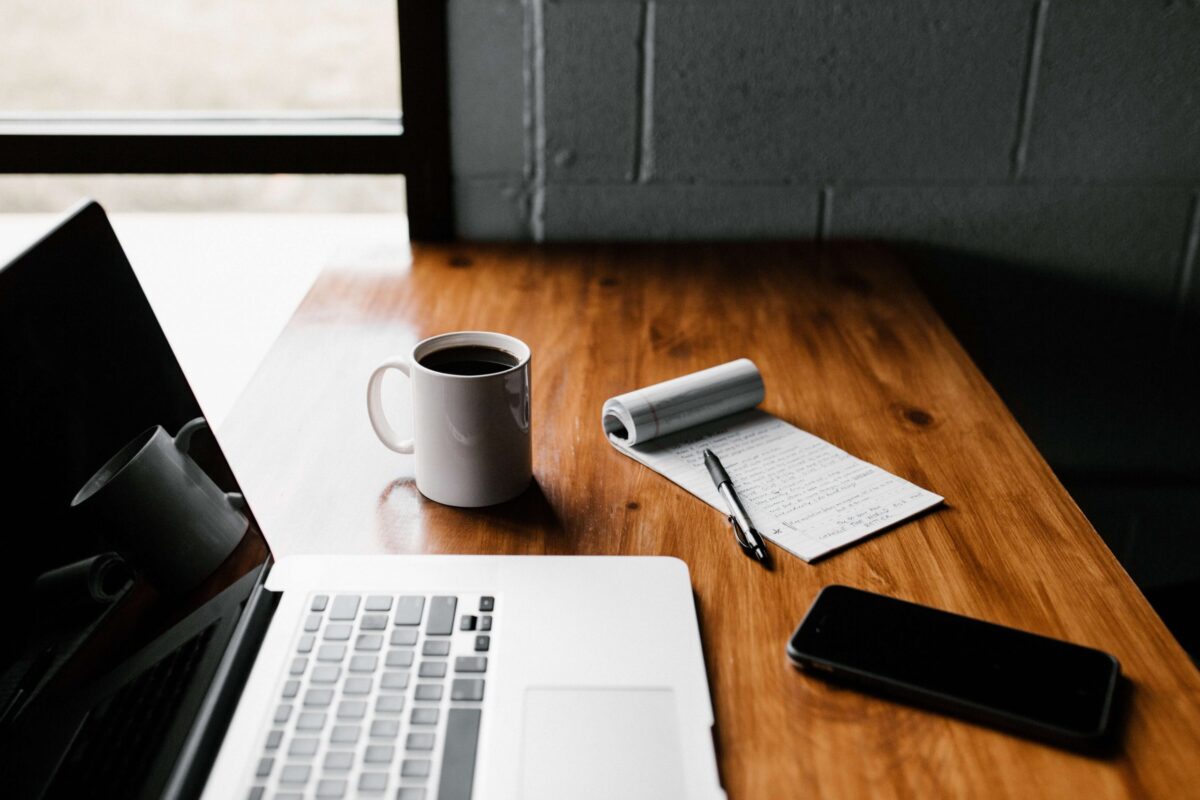 The reason why I semi-automate SNS is "I want you to read the blog while doing nothing".
That's why we don't specialize in increasing followers or increasing followers.
When you think about interacting with other bloggers, a complete Bot can be affable.
It is good enough to regularly stream recommended articles when you are not doing anything and gain access.
By the way, why not follow the introduced account and refer to it (please)
Blog management articles