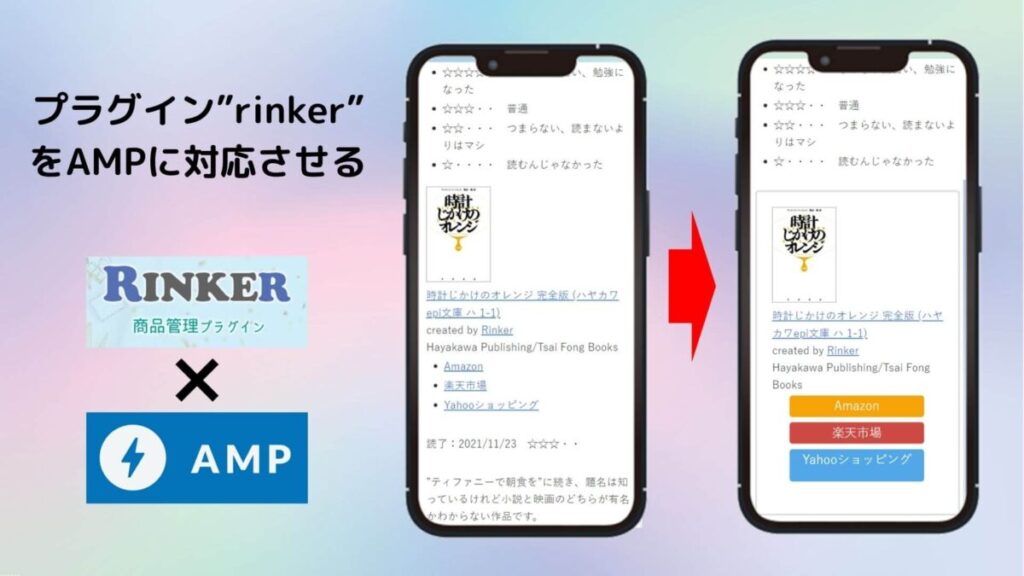 In order to increase the search influx on Google, we made the site AMP, and the number of readers began to increase little by little.
However, on the other hand, the product introduction plug-in "rinker" does not support AMP, and sales do not grow …
When I was investigating, there was fragmentary information about the support for AMP of rinker, so I collected and summarized it!
Paste amp code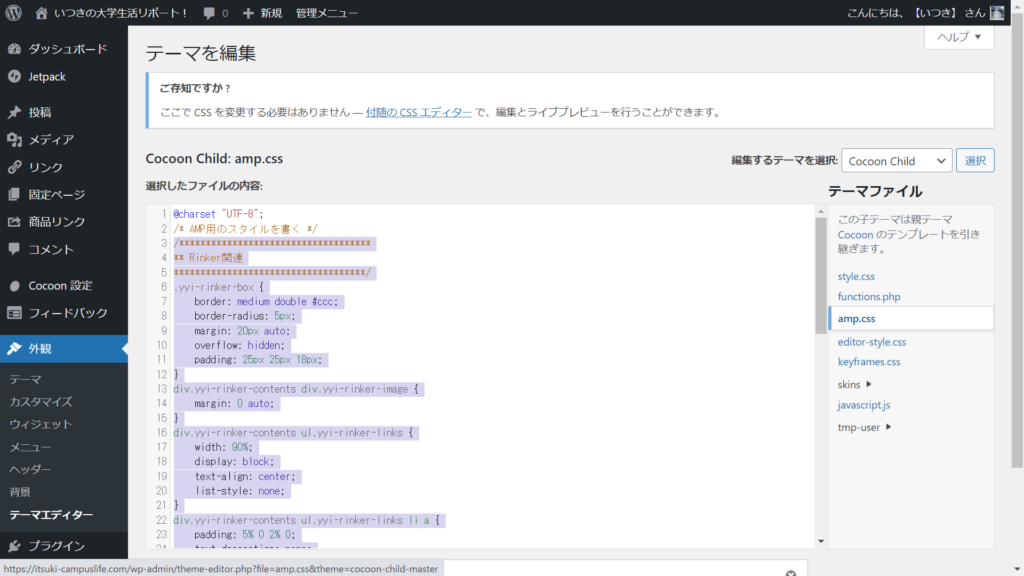 I seriously thought about the AMP correspondence of WordPress | Web Creator Memoirs
Copy this code at the bottom of Cocoon Child's ".css" in "Appearance > Code Editor".
The color of the button is amazing only by this, so let's match the color of the button to the site before amping.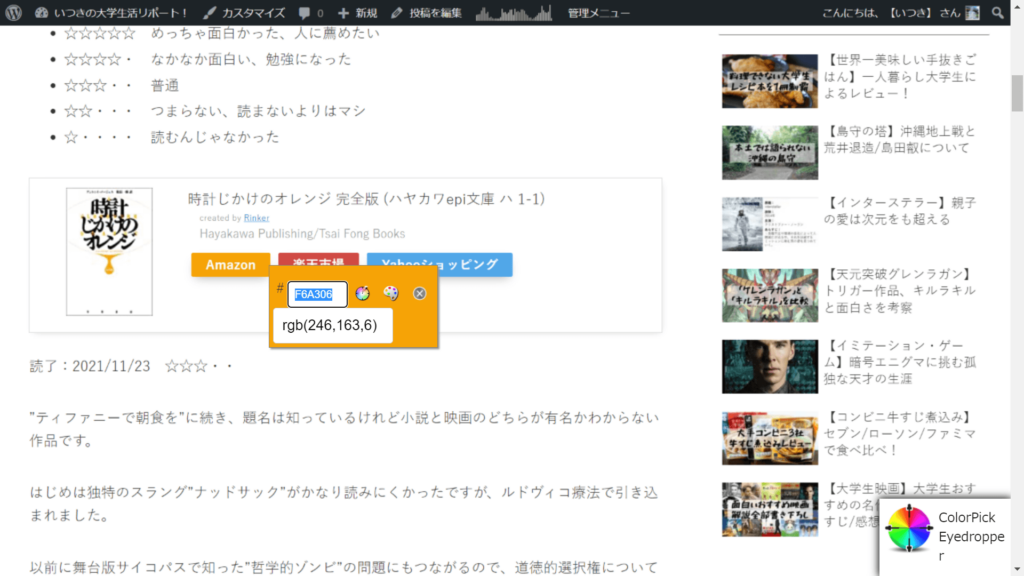 Launch the Chrome extension"ColorPick Eyedropper"on the site and click on the button to copy the color code.
The default color code is as follows:
amazonlink:#F6A306
rakutenlink:#CF4944
yahoolink:#51A7E8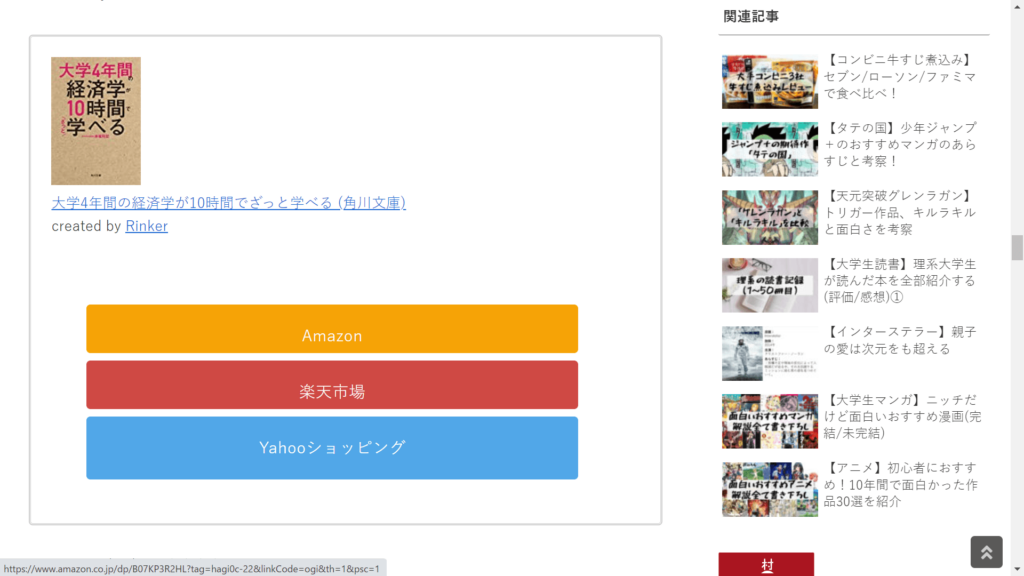 The color of the button has changed, but since the kindle and the add button are not reflected, let's add it as well.
Copy the CSS of the shop button, rewrite it to the name of each button, and change the color code in the same way.
kindle:amazonkindlelink(#666666)
Custom button 1: freelink1 (#4072B3)
Custom button 2: freelink2(#)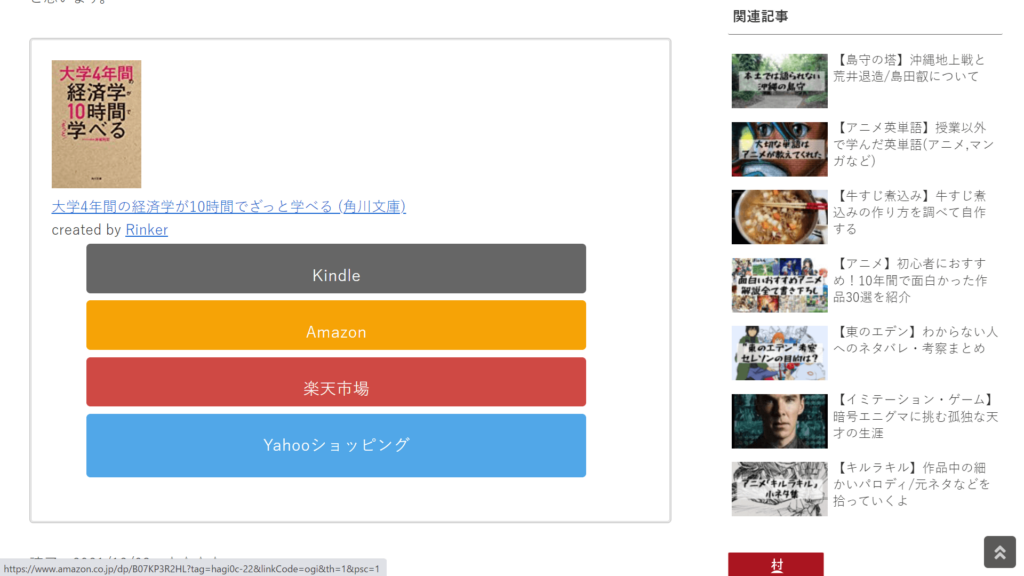 Currently, the buttons are lined up vertically even in the PC version, and it is still difficult to see, but it is much better than before.
I would like to summarize while watching the situation and investigating how to adjust the appearance!
Blog Articles