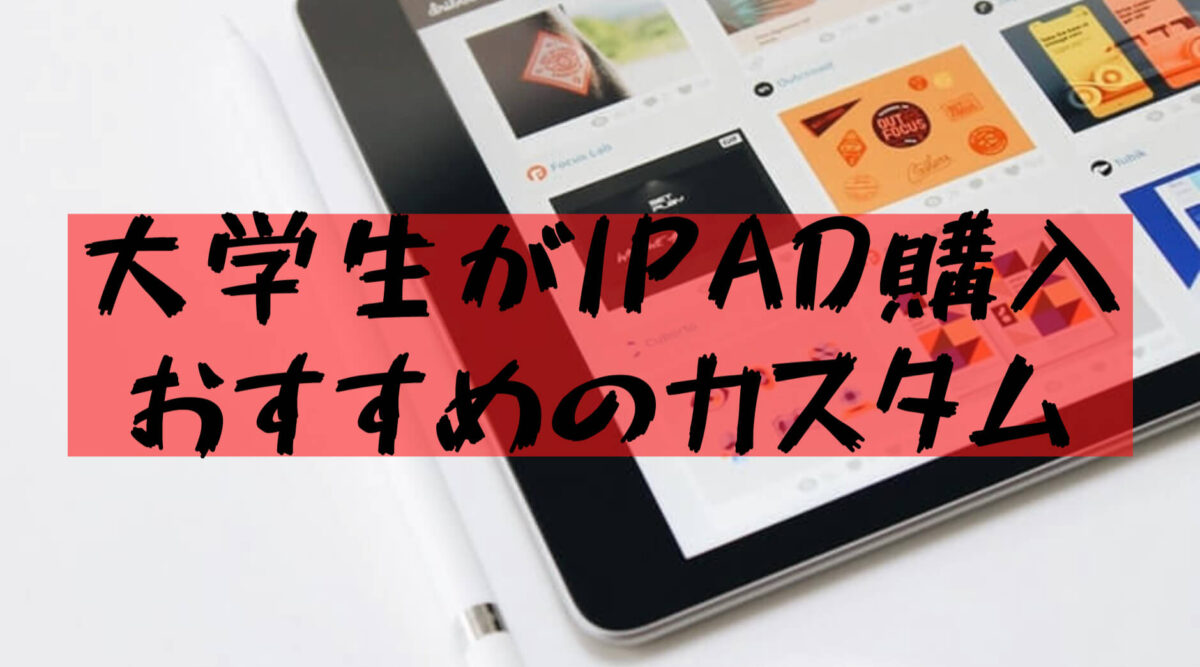 I heard that the performance of the tablet also improved and I can use it without stress for class, and I purchase the long-awaited iPad …!
For college students, iPads are so much to spend, so we considered how to buy them as cheaply as possible.
This time, I will introduce how to buy an iPad cheaply, recommended iPad custom after purchase!
What made me buy an iPad?
I have been considering having one tablet instead of a notebook PC and a smartphone for a long time.
However, I gave up holding one because of the inconvenience of the tablet call and the keyboard.
These days tablets perform well, and some people take notes on iPads in college classes.
I decided to purchase it after I was divided when I used it as a class notebook, and after considering it!
HUAWEI is inexpensive, but it seems to be shut out of each country and it was not courageous.
I was lost in the cheap unmarked iPad, but I bought the iPad Air 3 avoiding "losing money for cheap shopping".
Apple products are high-performance, but the brand fee is high and it is difficult for university students to dabbly …
Buy iPad cheap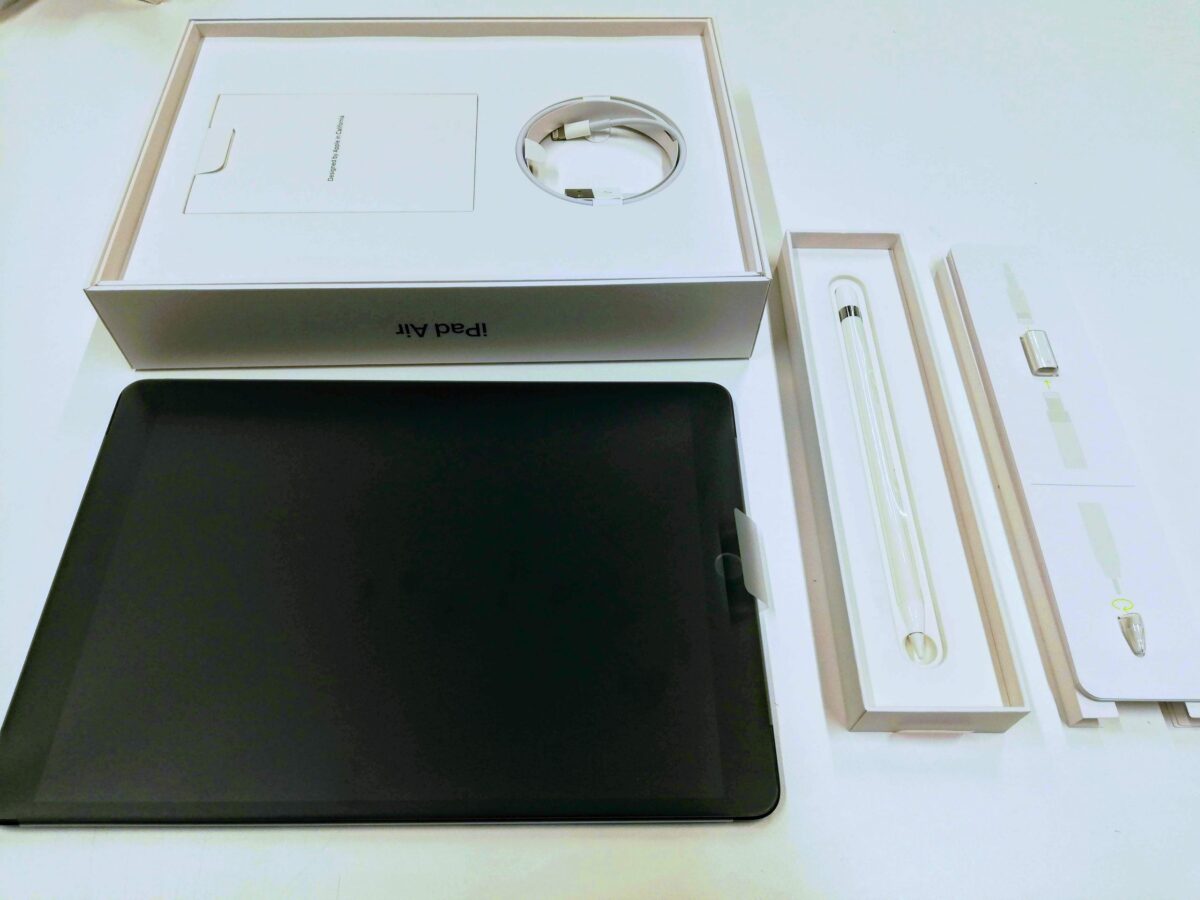 New iPads are list price sales in apple stores, and there aren't many discount options.
Here, we will introduce the few ways to buy an iPad at a low cost!
Buy new products second-hand
In used shops, unopened and unused items of iPads and iPhones are sold cheaply for some reason.
There are also famous stores such as Geo Mobile, which has opened stores in Rakuten Ichiba, and the risk is low.
However, since the warranty is small, this method is not recommended so much for the worried person.
In fact, I was not in the mood to buy online because I was expensive shopping …
P.S.: I bought an iPhoneSE2, but it may be quite ant because I can use it without problems …
"iPad Used" Search Results [GEO Mobile]
Buy a generation ago
What I want iPad buyers to think about is do they really need the latest model? are.
As can be said on the iPhone, can you explain the difference between the latest model and the previous model properly?
Recent Apple products have many improvements in camera and AR performance, so it is meaningless if you do not use them.
When the latest version comes out, the previous model will be cheaper at a level that regrets purchasing it as new.
I purchased the latest version to minimize stress when taking notes.
Comparison at consumer electronics retailers
I didn't think about buying at an Apple store, so I went around three electronics stores in Akihabara.
It takes time and effort, but apple products have to be cheaper.
At other stores, we aim to reduce prices by referring to stores that offer the lowest rates.
Click here for the results of a visit to a electronics retailer in Akihabara (the list price is 59,184 yen including tax)
Yamada Denki 52,800 yen + point return 5%
Bic Camera 52,800 yen + Point return 5%
Yodobasi Camera List Price
Yodobasi Camera has an Apple store, and the price could not be reduced at the official store.
At first, we negotiated only with iPad air, and renegotiated with pencil at the cheapest Yamada Denki.
As a result, I was able to purchase it for the lower amount!
(Since it is credit card payment, the return rate is a little low)
52,800 yen, 5% by point return
Apple pencil points usually 6% to 11%
The final amount is like this
Tax included 68,688 yen
Point return -3,828 yen
Rakuten Points -686YEN
Total 64,174 yen
I was able to put it within 65,000 yen!
By the way, the apple store is not so much because the list price exceeds 70,000 yen …
It is good to choose card payment / cash payment while determining the return amount!
iPad Custom Recommended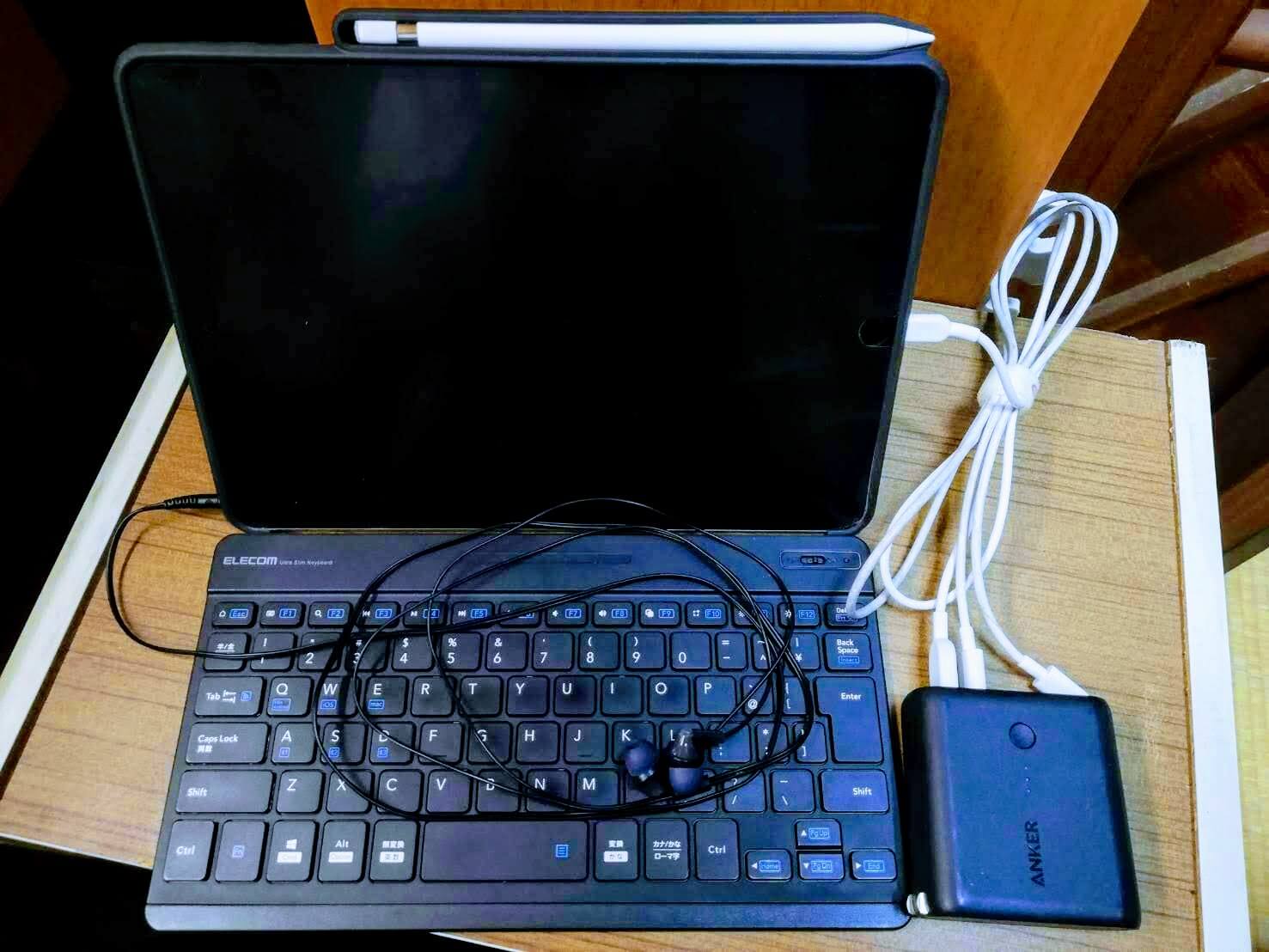 I do not like Apple genuine products + the price is high, I customed it myself.
iPad Cover
The genuine cover was expensive and initially there was no cool cover.
Apple pencil can be stored properly 
I can protect the screen. 
The texture is skin-like
In so as to meet the three conditions, I purchased two types of covers and crafts.
The cover introduced above is a method of sticking to the iPad with adhesive tape.
Therefore, it does not protect the corners when you drop the iPad.
Therefore, the core material of the part to be pasted was pulled out and it made it into a fluent cloth.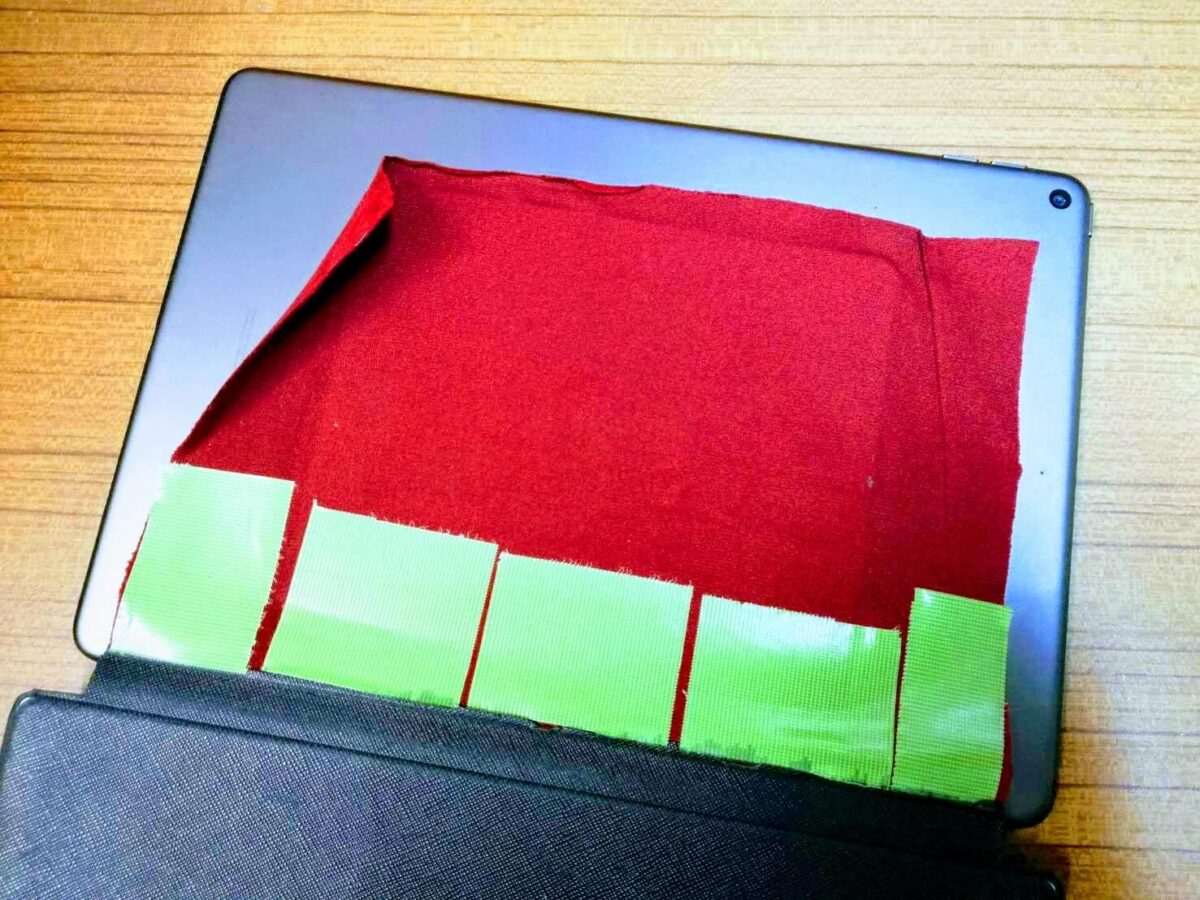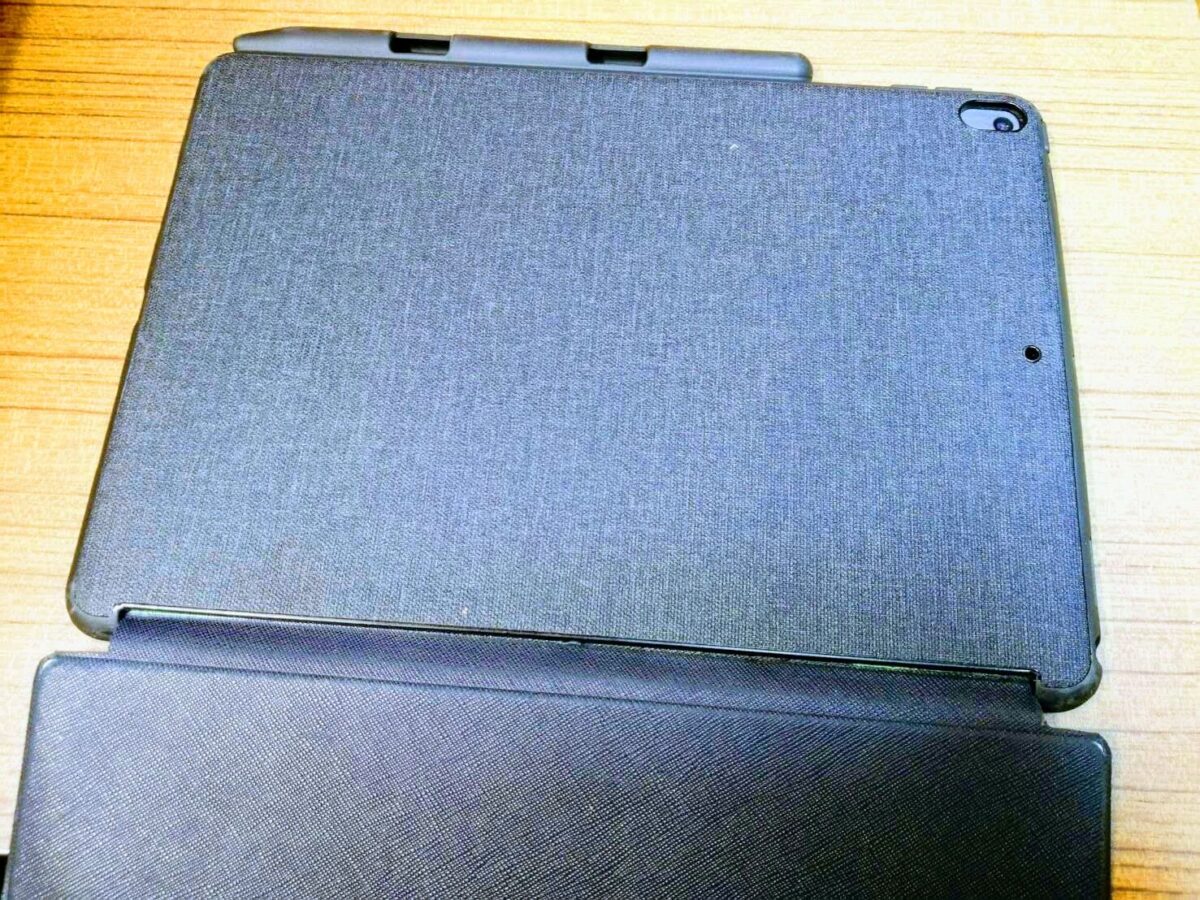 If you don't cut the black part too much, you'll need to tap it.
Now you can install the cover introduced below.
I do not understand at a glance because the color and the touch are very similar.
If I had added a little more of the cutout, I didn't have to reinforce it with tape…
Apple Pencil Related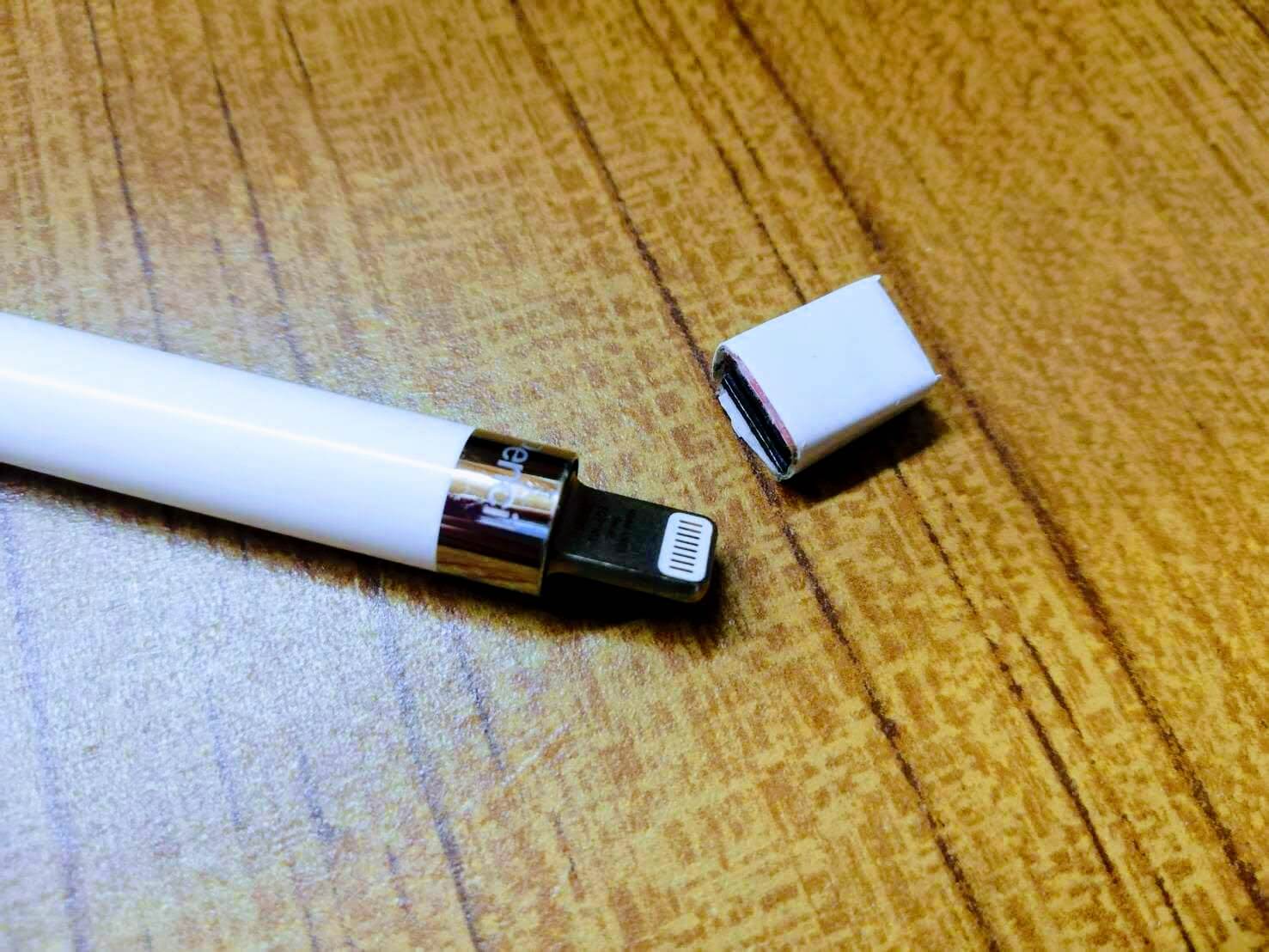 I bought a paper texture film to take college lecture notes.
I was able to feel friction, and I felt more like I was writing on paper.
Note that the increased friction will cause some damage to the nib.
However, the pen tip will not be worn out unless the pen pressure is very strong.
Pencil's cap gets caught in the case, and the load is applied and it is harassing.
I also thought about scraping the case, but I decided that it would be better to make a cap by hand.
Make your own cap with a 100-flat magnet and white vinyl tape
(What if you don't have a cap? )
iPad Accessories
Wireless keyboard
The genuine keyboard is not cool when folded, so consider it else than that.
Since there are few products that can be used with an iPad, consider a Bluetooth keyboard.
As a result of worrying for three hours at a physical store in Akihabara, I purchased ELECOM on Amazon.
(Basically, it is cheaper to buy by mail order than to buy at the store)
Because the size is almost the same as 10.5 inches of the iPad, it is easy to hold on top of each other.
Also, I like that it looks like a notebook PC.
It is light, thin, cheap, and long enough to last so that it does not require charging for about 5 months, so I am worried.
The case that comes with it is not carried because the iPad is already self-reliant.
【iPad Keyboard】 Review ELECOM Wireless Keyboard
Mobile battery
I don't want to have more charging adapters, so I bought a product that is integrated with the battery.
It also supports fast charging of tablets, making your belongings compact.
It is unified in black according to personal preference, but the latest model of white is also sold.
earphone
Considering the time when connecting to a university PC or charging, I can not leave the wired …
Panasonic's products have an oval silicon part and a good sealing rate instead of earplugs.
It is relatively affordable at 700 yen and the sound quality is not bad, so I bought it again about three times!
iPad Articles
Currently, various companies make convenient cheap products, so the freedom of custom is increasing.
Recently, a new keyboard has been announced, but it weighs as much as the iPad.