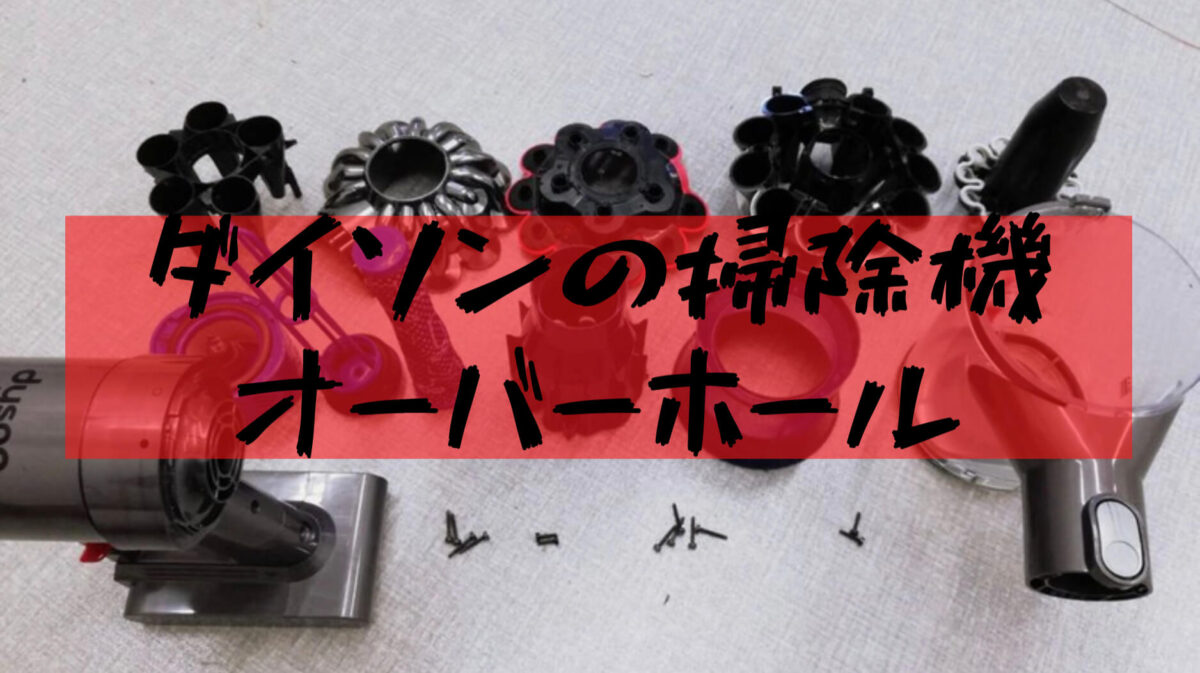 I got a Dyson vacuum cleaner, but the suction power is not stable.
"Dyson vacuum cleaners do not change suction power" = "Vacuum cleaners with changing suction power are not Dyson", so I repair them.
A friend of mine lovers says, "If you overhaul, you will be able to use it roughly", so I tried to disassemble it!
The disassembled model is dyson's V6, but I put a link of V7 because it seems to have ended sales.
Dyson V7 Slim (SV11 SLM)



Read the instructions
At our house, we were educated to read the assembly manual at least twice when making a plastic model.
By reading the instructions first, you will not miss parts that should not be cut off.
I started by looking for instructions from the model and reading it as it was.
Disassembly work
When I searched, I was surprised that there were more videos of disassembling the vacuum cleaner than I thought.
Personally, pausing is troublesome, so I prefer a blog that explains with photos!
Removing motors and batteries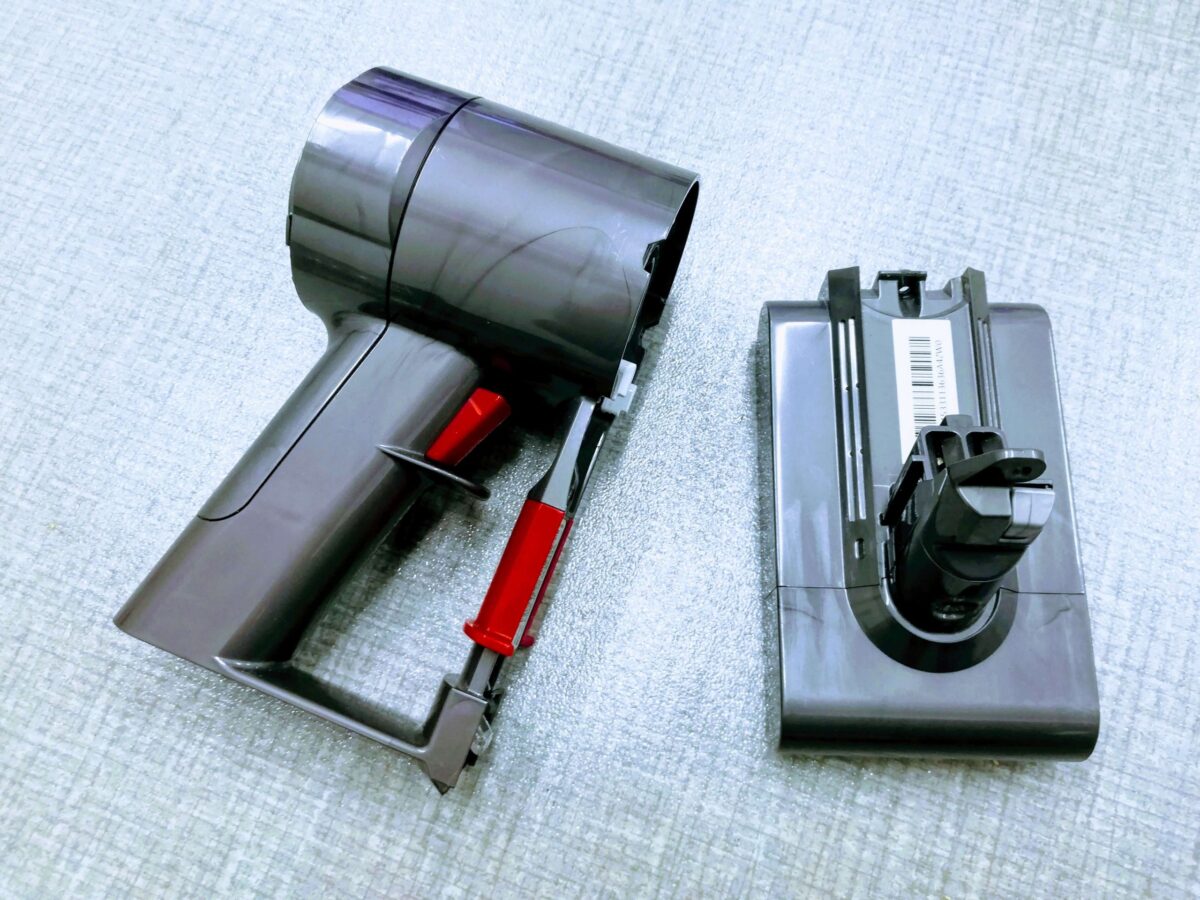 First of all, remove the screw at the rear and remove the cyclone part and the motor part.
There is a screw that can be removed when separated from the cyclone part, so if you remove it, the separation of the part that uses electricity is completed.
Because a terrible wind came when I had it upside down, I was playing flying things.
Upside down, it can also be used as Dyson's "Supersonic Ionic Hair Dryer"…?
Filter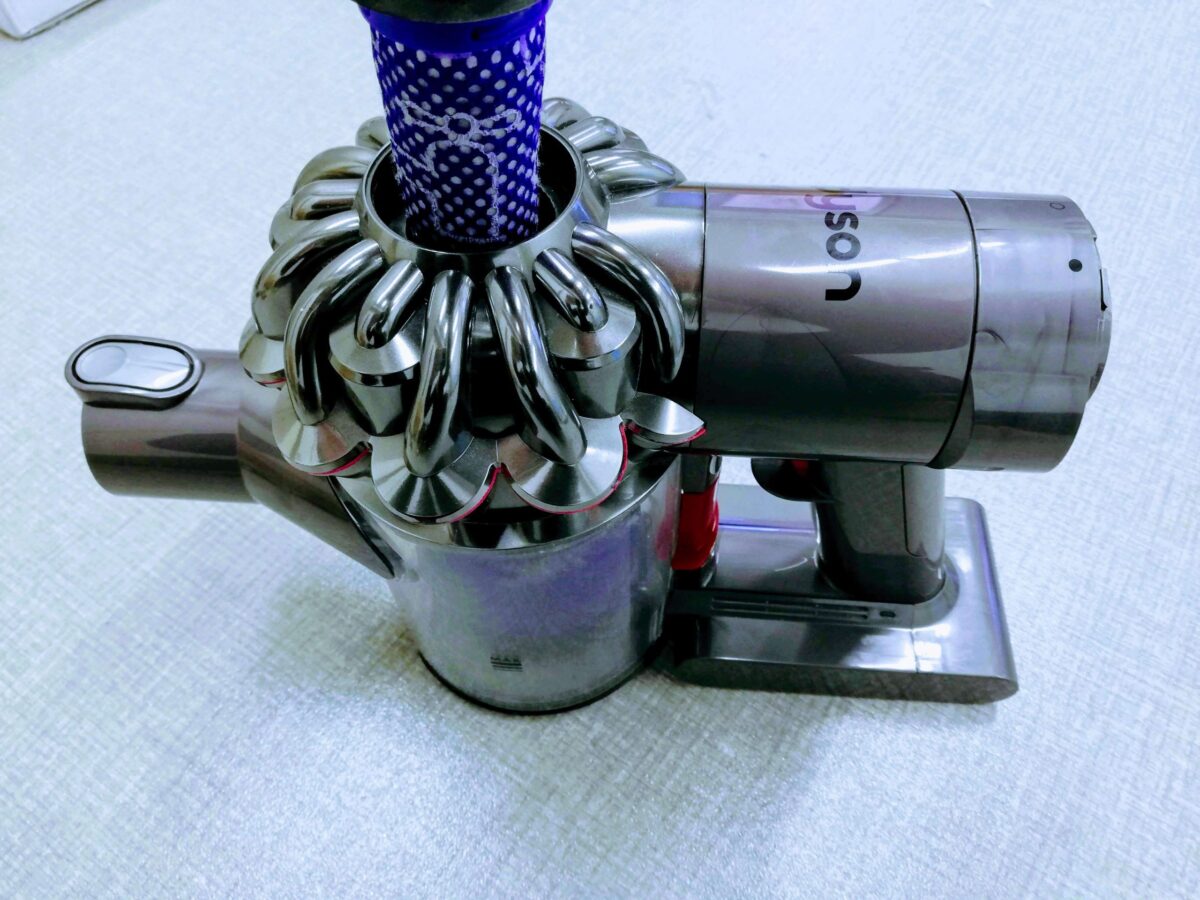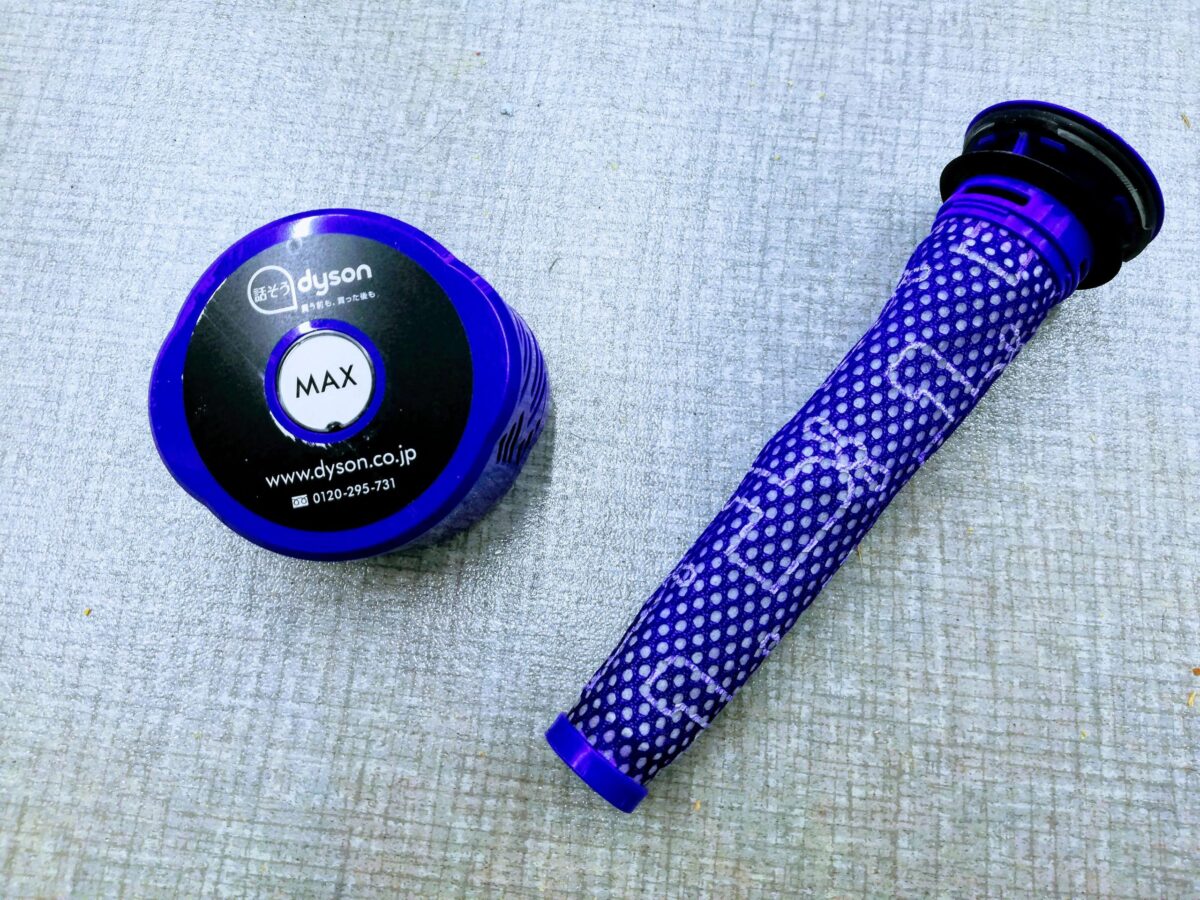 It is a part that can be removed without removing the screw and disassembling it, and washing with water is recommended by the formula.
This model is equipped with two types of pre-motor filters and post-motor filters.
It was written to be careful because it caused a dry smell if it did not dry for more than 24 hours after washing.
Information about filters:Rentio PRESS

Cyclone part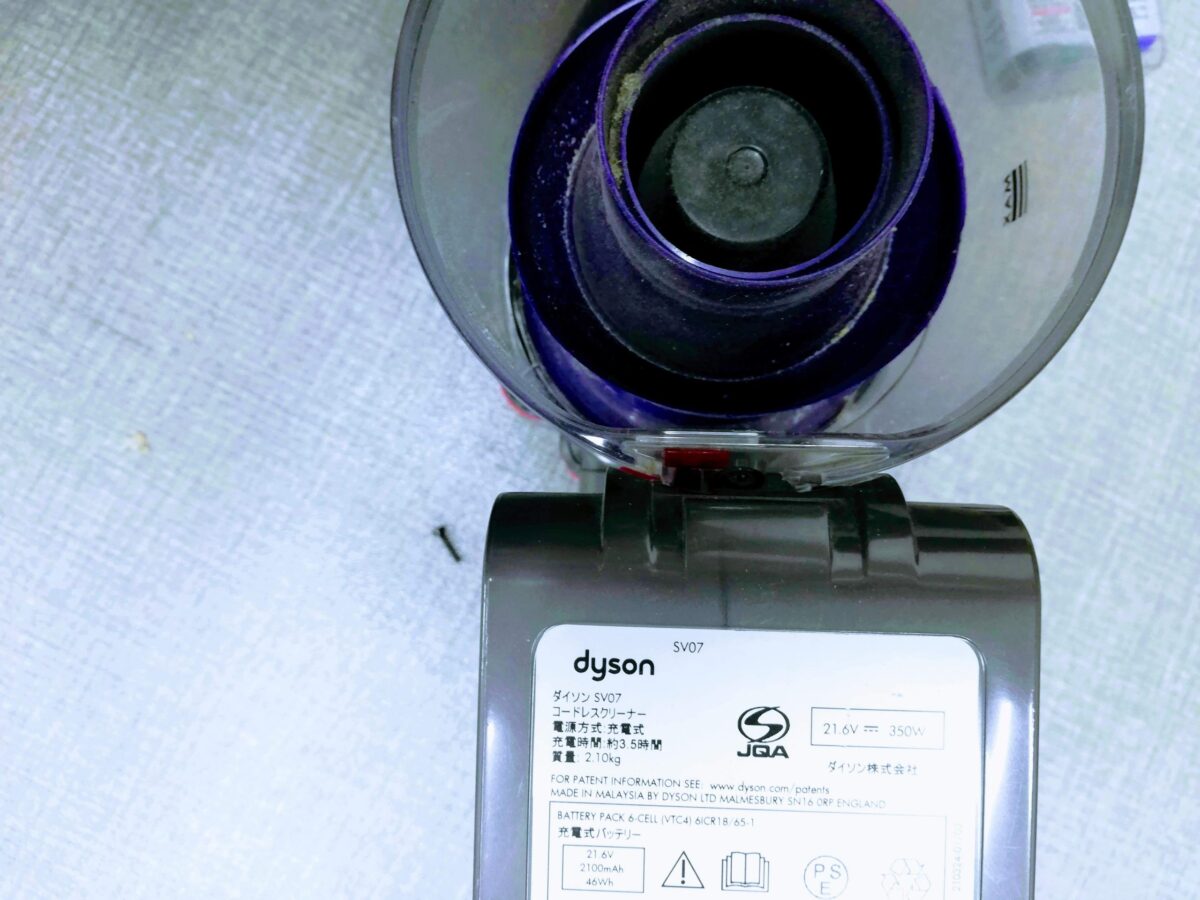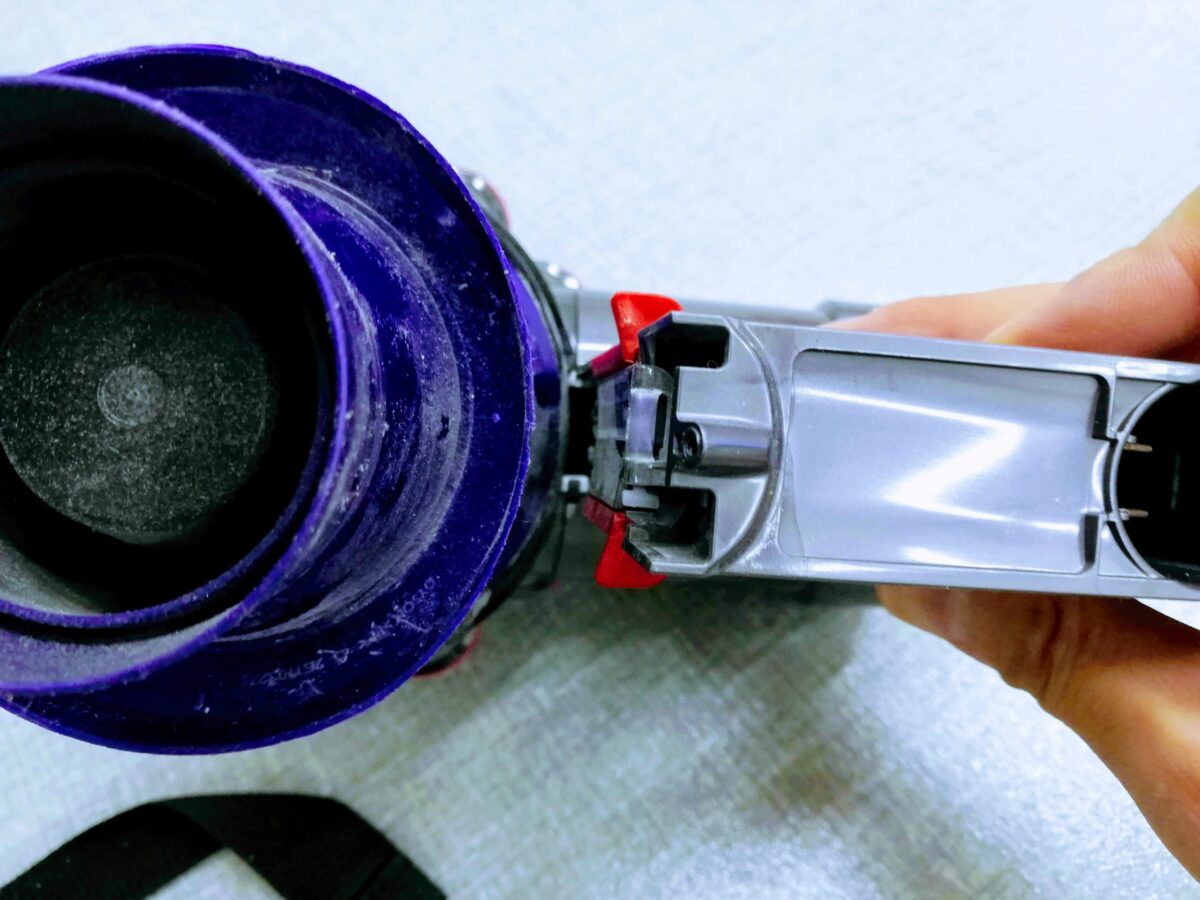 From the outside, it has a very ostantly shaped shape, and the structure inside actually looks good.
There are about 10 air passages, and it looks cool like a car engine!
There is not a lot of dust around here.
The star screw opened with a flat-blade screwdriver does not have to be a complicated shape
When I examined it, it seems that each screw has a purpose and is used.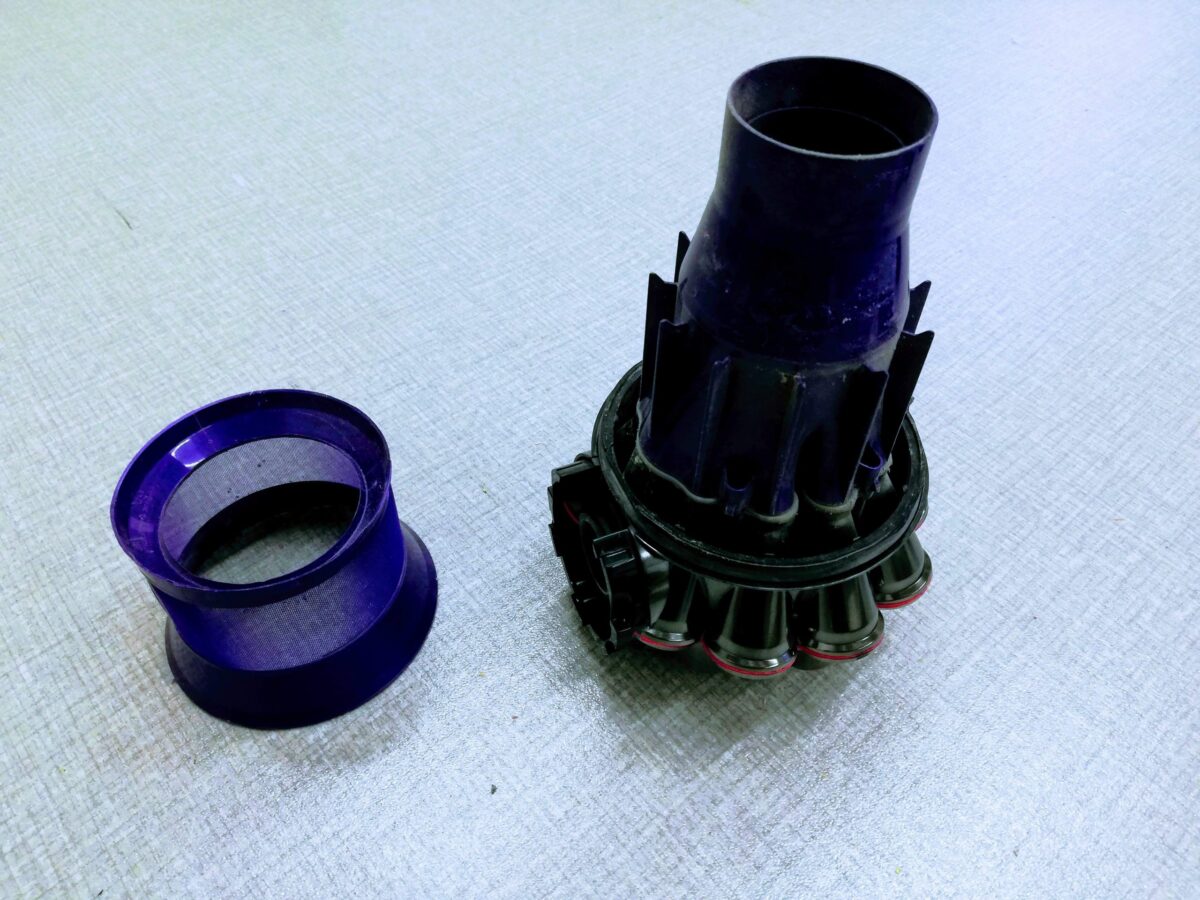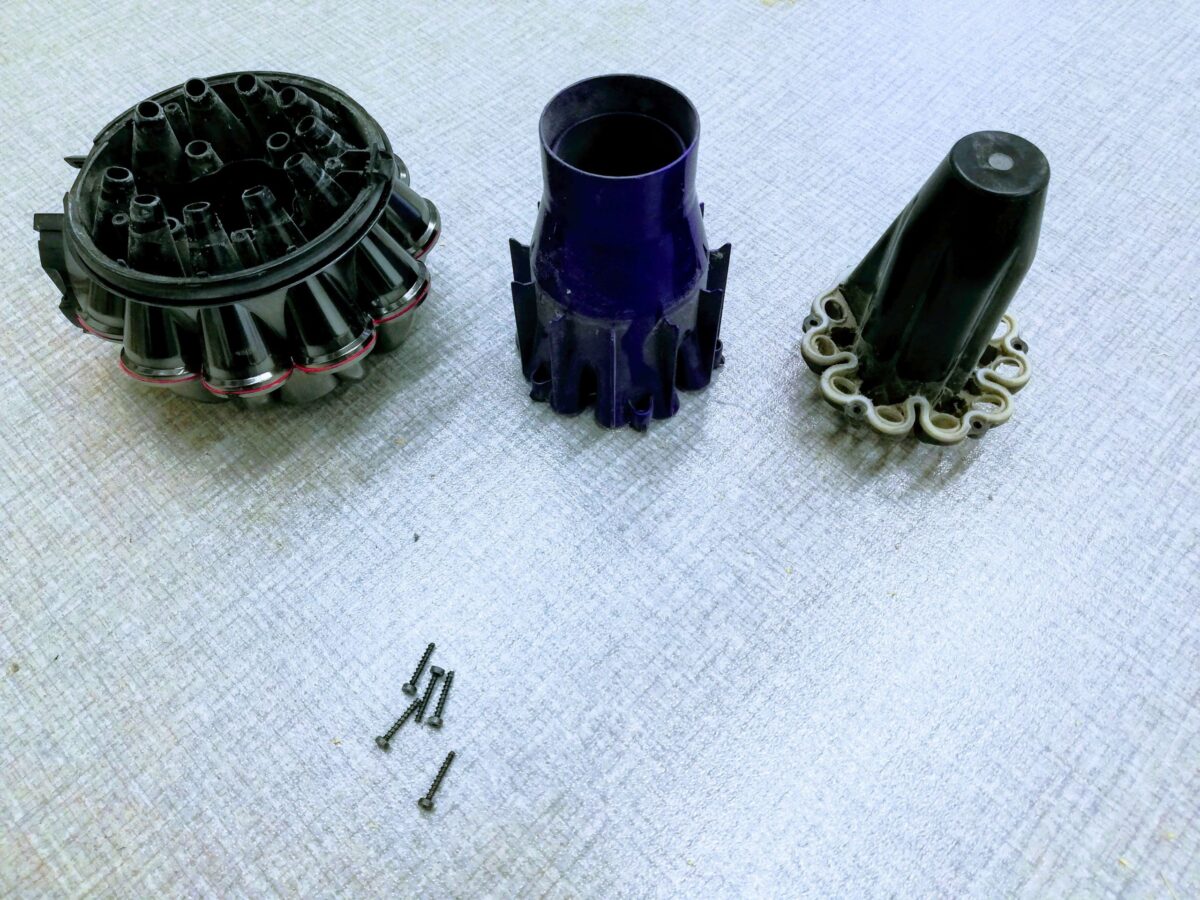 It is a standard developed by Camcar Co., Ltd. in the United States.
Compared to conventional bolts and nuts, the transmission efficiency of torque is high and the concentration of force that causes cracking is small.
It is also highly durable and is now a necessity among professionals.


https://kurashi-no.jp/I0018831
Try to disassemble the vacuum cleaner.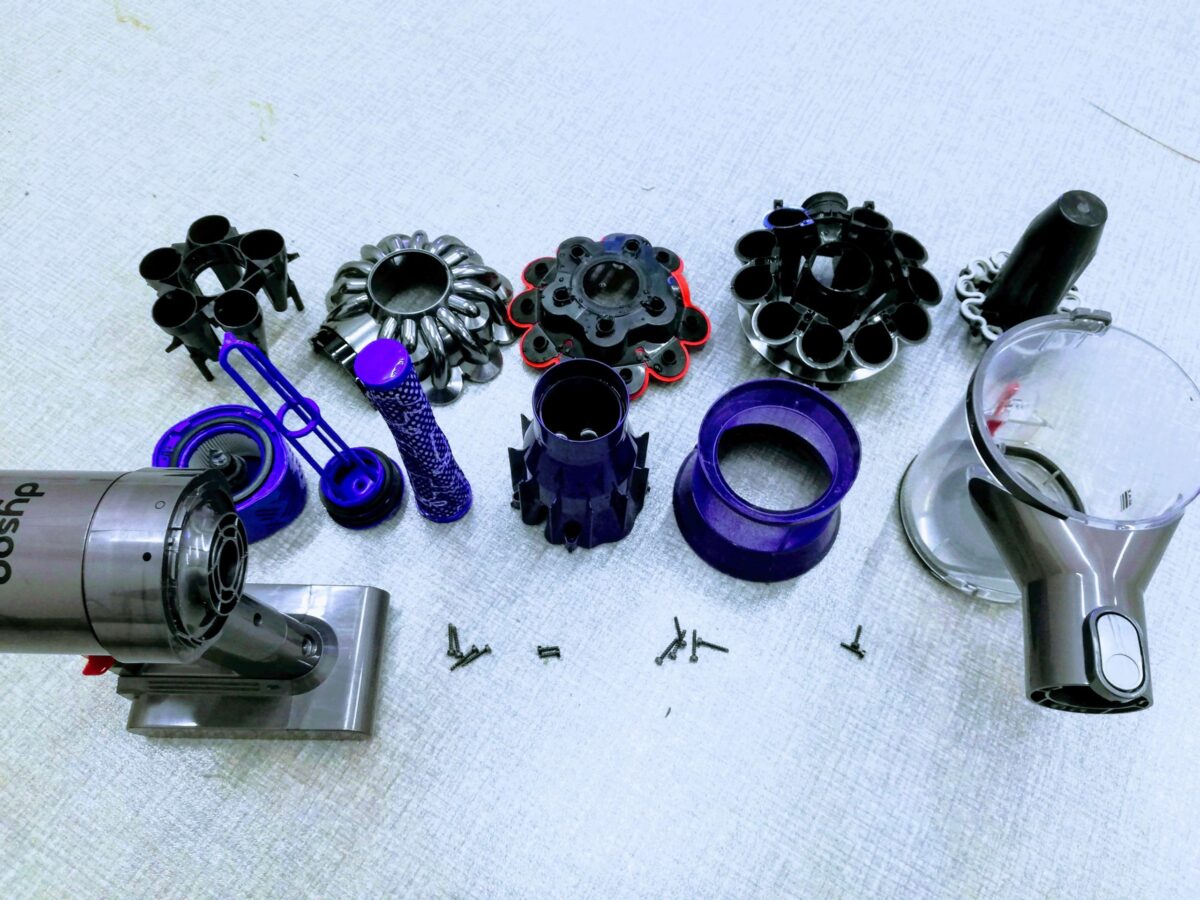 I started writing because I thought that there would be not much disassembly article of vacuum cleaner, but I was surprised unexpectedly.
Dyson vacuum cleaners use fewer screws and were reminiscent of the gunpla that was once addicted.
Is the secret that simplicity that can be easily disassembled by ordinary people is loved for many years?
Dyson vacuum cleaners are convenient because there are few parts and garbage can be thrown away as they are from a minimalist point of view.
Parts when broken are also sold in great detail, and if you use them while repairing them, you may be able to use them for quite a long time.


Dyson Official Online Store

Click here for gadget-related articles