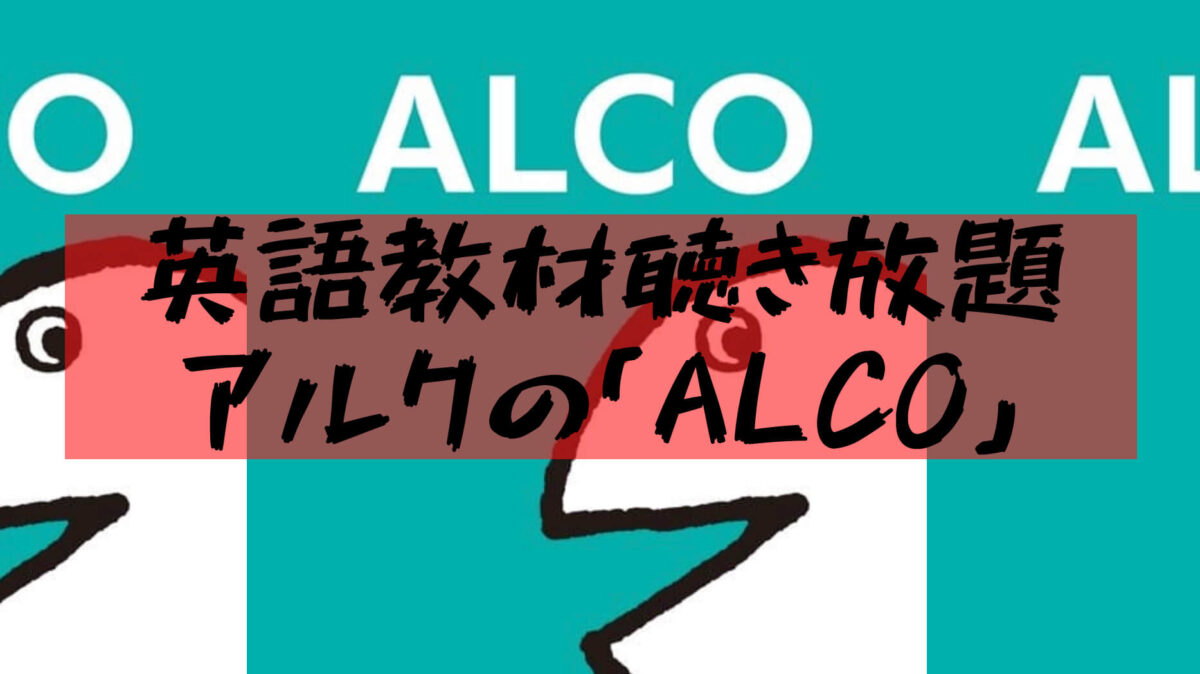 English exams such as TOEIC and TOEFL are required for university students to travel abroad, job hunting, and present.
I found an app that allows students to study English efficiently without wasting valuable time!
This time, I will write about english learning method recommended for university students and listening-only application "ALCO"!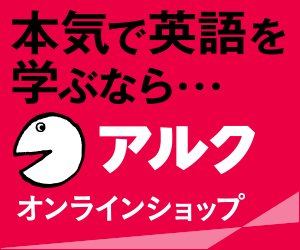 I learn English by ear rather than grammar.
I wrote here that studying English is easier to study → "example sentences" rather than "example sentences" → "example sentences".
【University English】Recommended for university students, not only TOEIC but also English study methods that can be really used are introduced!
It is more effective to memorize the language by ear or mouth so as not to use word books and grammar books in Japanese.
(When it comes to words, it's better to do it to improve your vocabulary.)
So, in order to get used to English on a regular basis, we recommend the app "ALCO"!
What is the English app "ALCO"?
ALCO stands for ALCs Learner' Companion.

It is an application for ALC smartphones that will be accompanied by everyone who learns English.

You can download the audio from the dedicated site and use it at your fingertips.

You can study without cDs or magazines.


ALCO (ALC Learners' COmpanion) |
Speaking of "ALC", we are an English teaching material publisher including "Kikutan Series".
In recent years, a program called the "1000-hour hearing marathon" has become popular.
Improve your best English skills in your history with the "1000 Hour Hearing Marathon"!
With its strengths in English, all CD sound sources can be downloaded from the app!
It is saved because it is troublesome to read CDs and can be easily used even on smartphones.
What alco can do
Get sound sources without CDs

In the past, English teaching materials were included with CDs, but recently they have been downloaded via the Internet.
While many publishers cannot fully migrate, ALC offers all materials at ALCO.
Some people use ALC materials habitually just because the sound source is not a CD (myself too)
Download all sound sources for free
All audio of books with CDs* Available for download

The standard language is to study with audio-based materials.

All ALC books and magazines can be downloaded and used by ALCO.

(*There are some exceptions due to rights)
What makes "ALCO" amazing is that it provides not only purchased books but also source sources of publications for free.
Not only sound sources but also some e-books are DL possible, so you will be worried about ALC's profits …
Speech speed conversion

In addition to downloading audio, "ALCO" has many ways to devise playback functions.
If your English audio is too fast or too slow, you can fine-tune the playback speed.
Even with familiar teaching materials, you can study many times by increasing the playback speed!
Adjustable speed from x0.5 to x2.

When it is difficult to hear, challenge slowly from speed.

Once you get used to it, challenge faster speeds than before!
Return download audio for a few seconds
You can return a little from 3 seconds to 10 seconds!

It is convenient when you missed a little.
There are apps that can be rewinded, but there are few details so far.
With the new ALCO, you can now choose from 3, 5, or 10 seconds.
A-B-to-B repeat of download audio
Set the repeat section with one touch.

You can listen to only the part you want to hear many times.

It is convenient for dictation.
Repetition of only certain parts is effective for listening to places that could not be heard by listening many times!
How to use the app "ALCO"
I have explained ALCO so far, but I will introduce how to actually use it.
The way to download the sound source is a little special, so be careful!
First, go to the app store and download "ALCO". (Free)
Setting the app "ALCO".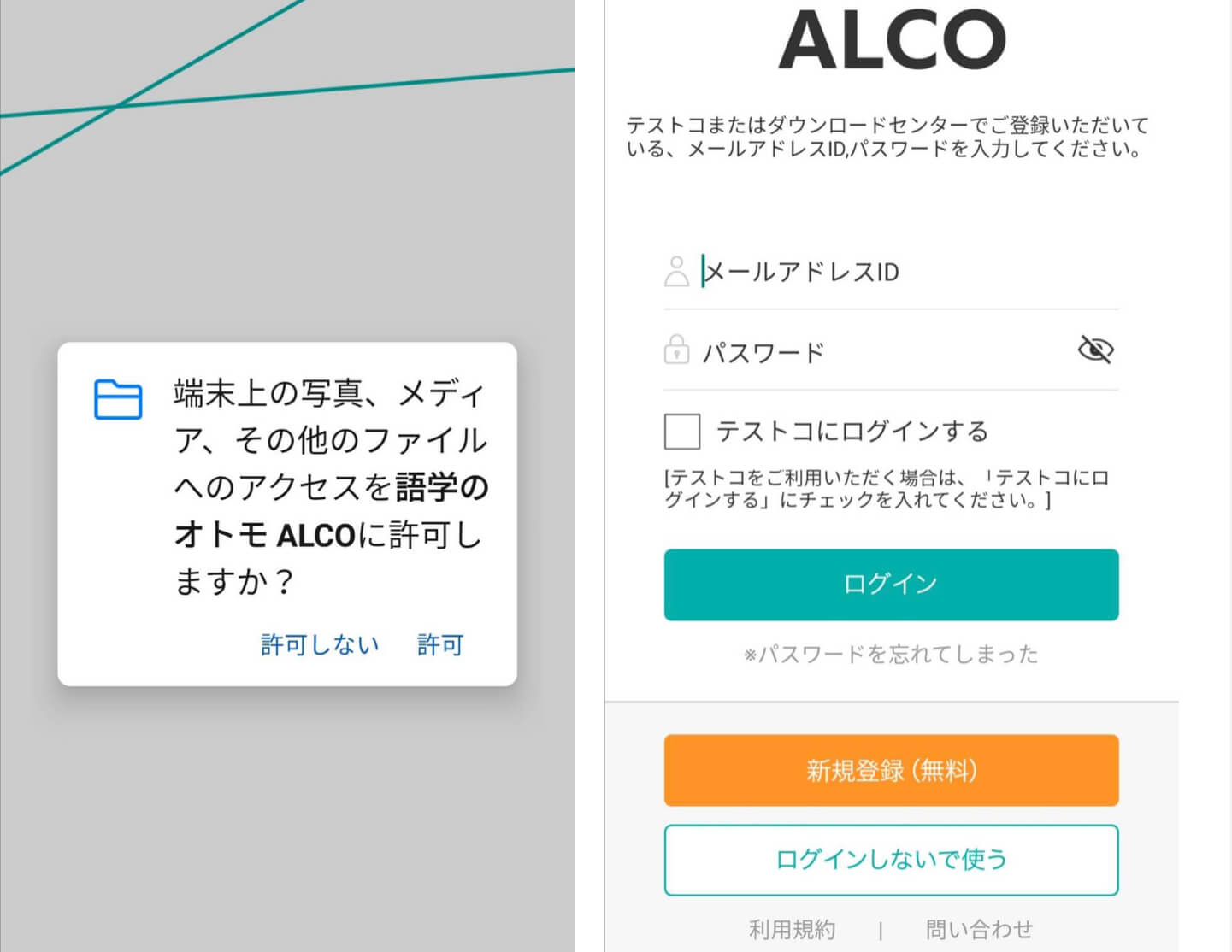 When you launch the app, you will be asked to access your device, so let's allow it
(To save the downloaded sound source on the smartphone)
You will see a field to enter your email address and password,
First of all, tap the orange "New registration (free)" below.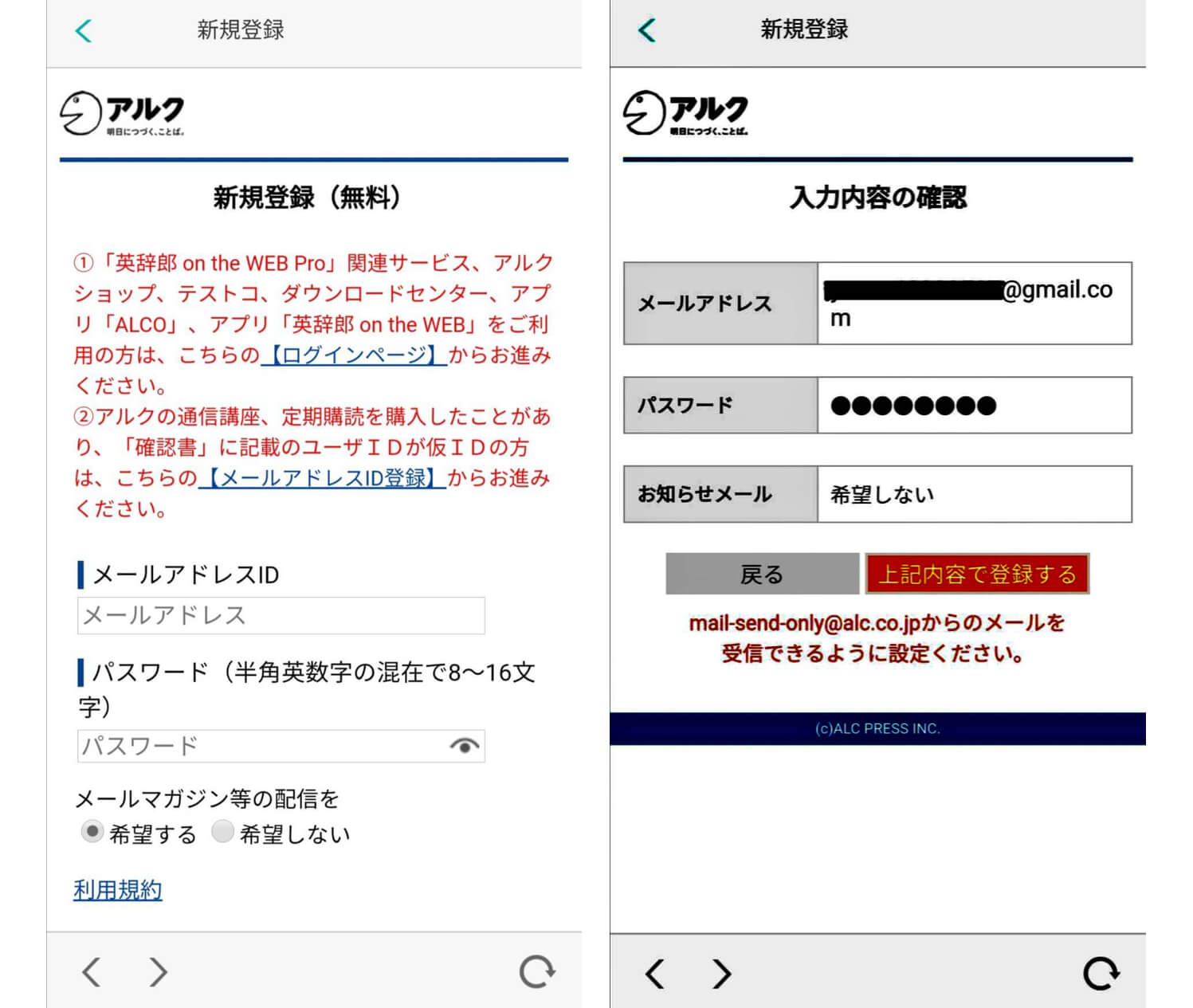 If you register the e-mail address you want to register and the password you have decided, it will be a confirmation screen of the input contents.
If your email address is wrong, you won't receive an email at any time, so check it properly!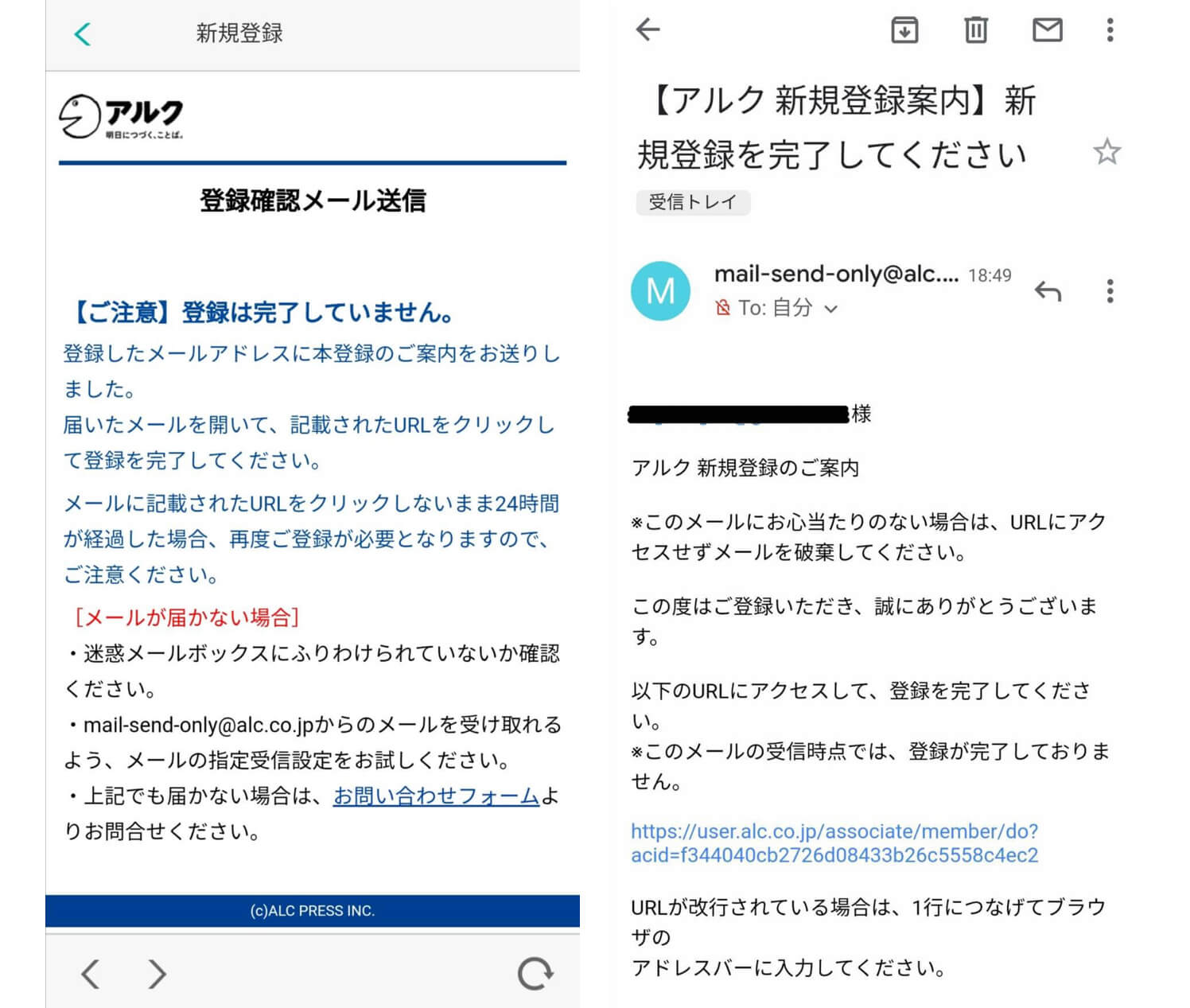 When you press the "Register with the above contents" button, it will be a screen like the left, so let's check the email.
Since you have received an email [ALC New Registration Guide] at the registered email address,
Tap the URL at the bottom of the screen to complete the registration.
The email will come as soon as you register, so if you don't come, your email address may be incorrect.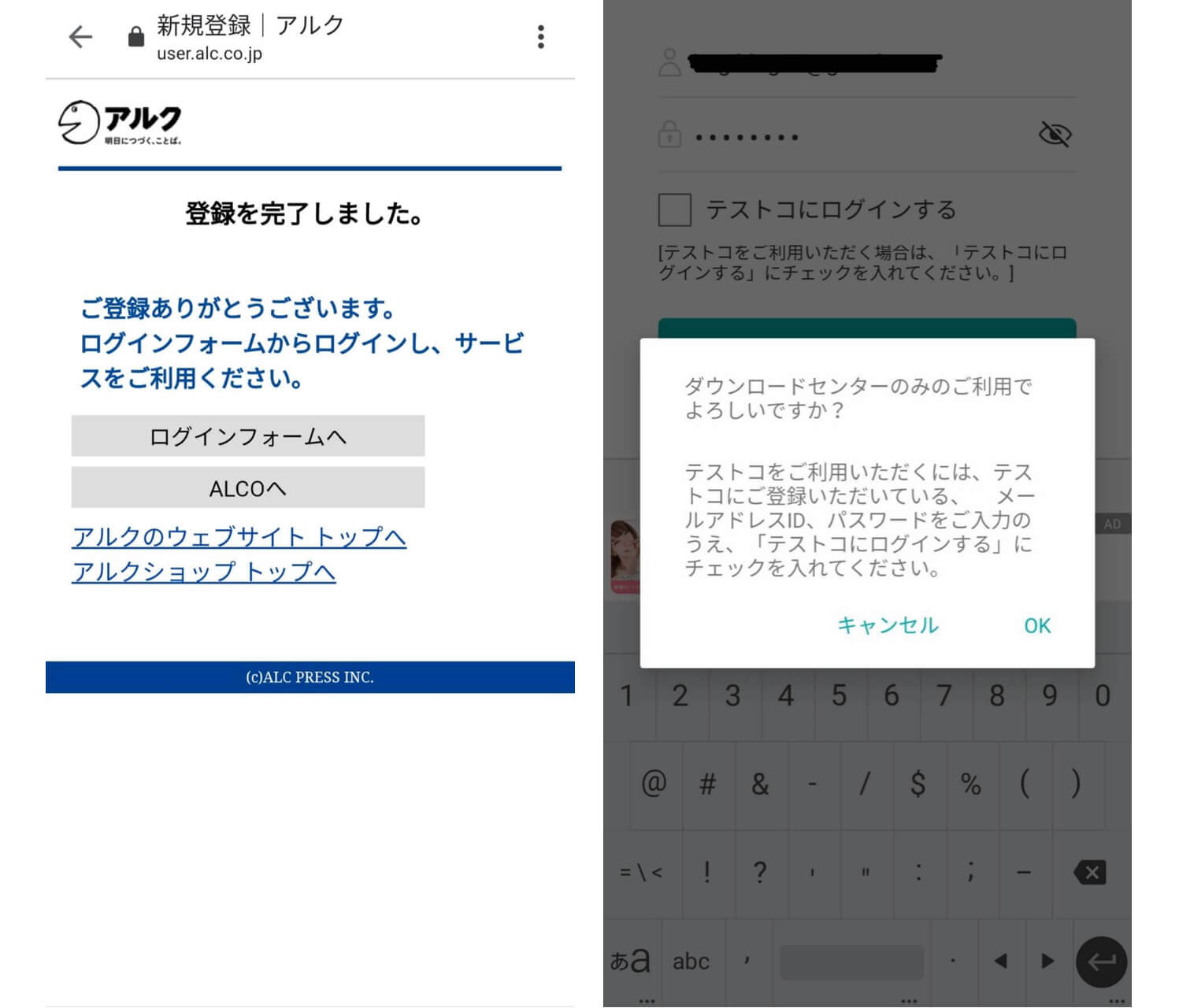 When the registration completion screen appears, start the app again.
When you enter the registered email address and password, you will see a message similar to the one on the right.
This taps "OK".
Now you're logged in to the app! Next is to download the sound source!
Download ALC Materials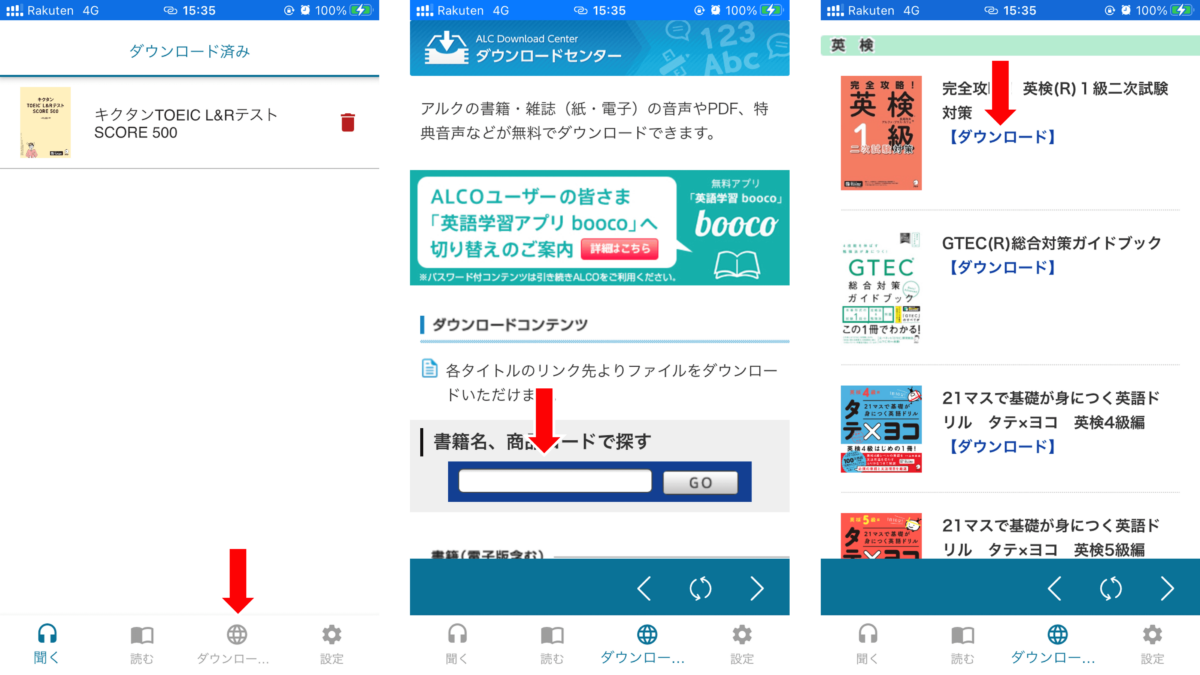 Tap "Download Center" from the menu below to pop the page.
You can search for sound sources by book name or product code, or you can search for them by genre.
When you find the material, tap the blue "Download" below and go to the DL page.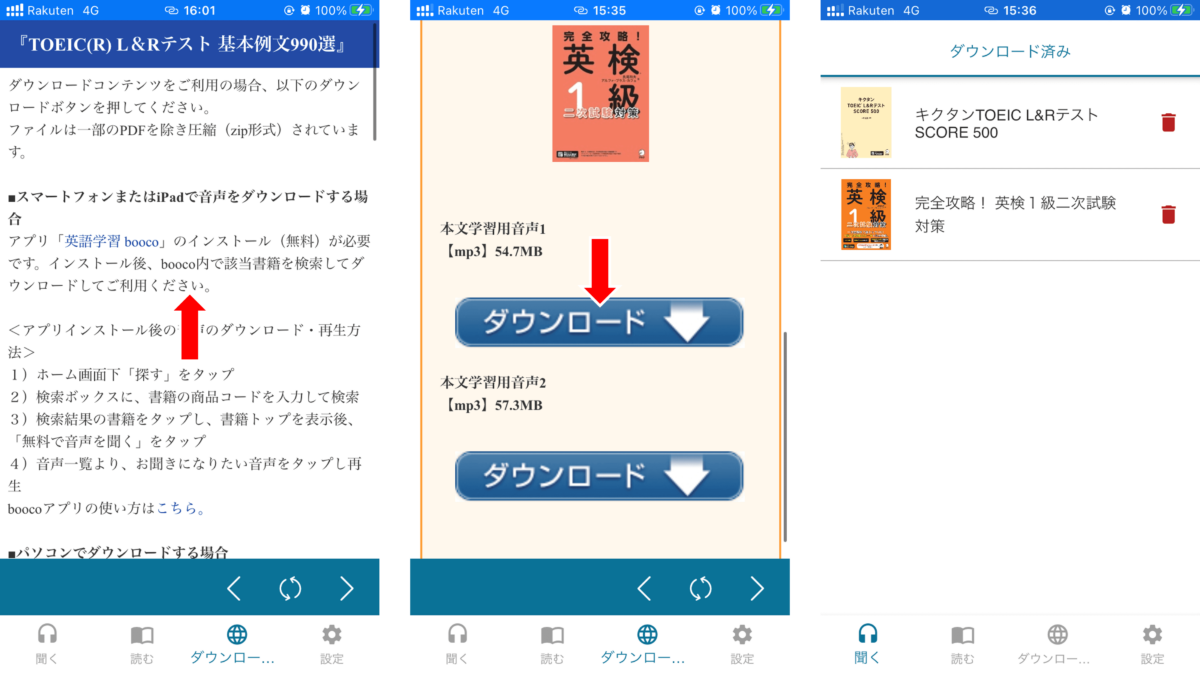 The explanation comes out at length, but scroll down the page without worrying about it.
There is a download button, so let's download the necessary parts.
Some sound sources have a large capacity, so we recommend downloading in a WiFi environment.
When you return to the home with "Listen" in the menu below, the downloaded sound source is included.
"Please log in" every time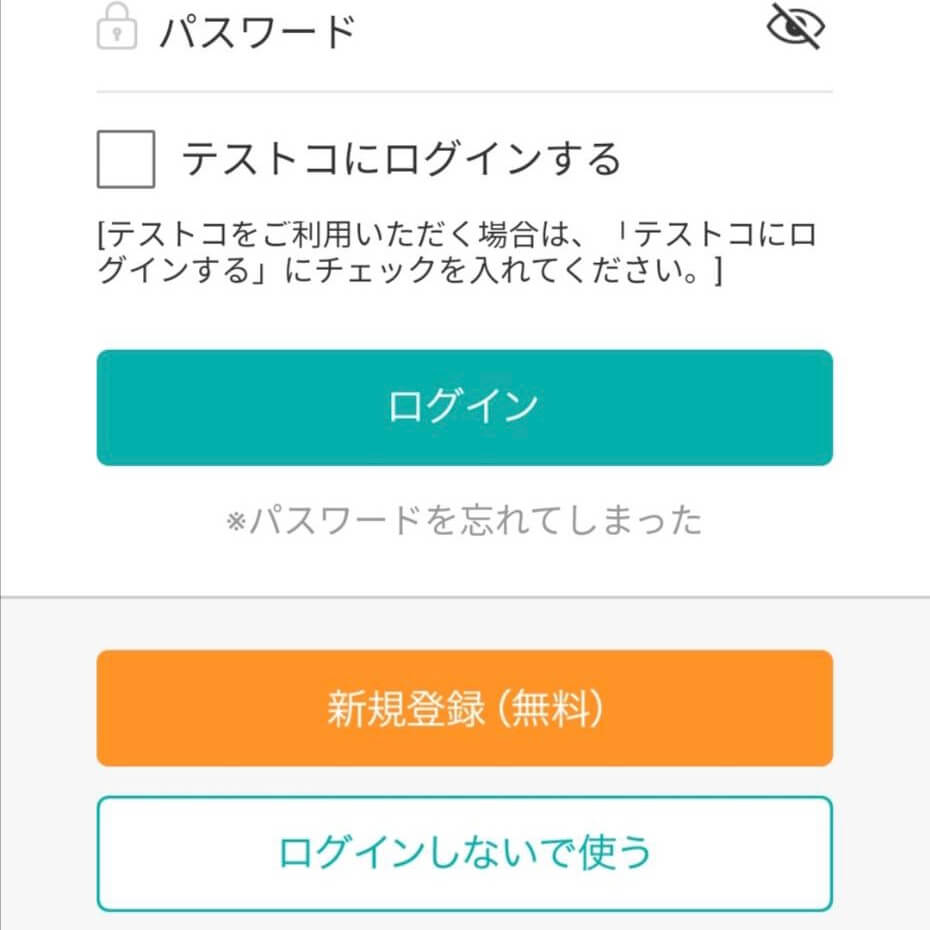 Each time you open the app, it may become the screen before logging in.
I thought that re-login was inconvenient, but you can hear it from "Use without logging in".
There is no problem if you log in only when you want to download a new sound source.
Recommended materials for university students to learn English
AFN's Strongest Raw English Listening
It is made from the commercial of U.S. television station AFN as a teaching material, and this is dripping except for talking to the person.
At first, it didn't make sense, but little by little I'm getting able to hear the meaning!
It's easier to hear the commercial title by anticipating it.
NadaTaka Kimtatsu's English Listening at the University of Tokyo
I wanted to touch a high-level English sound source, so I listened to it when I took the university entrance exam.
The feature of The University of Tokyo English listening is the long sentence of 500 to 600 words and the size of the genre.
It is also interesting as a reading material, such as 16 sound sources according to the characteristics and experiences of active University of Tokyo students!
TOEIC(R)L&R Test Supreme Imitation Test 600 Questions
God teaching materials that were orders of magnitude better in the TOEIC countermeasure book, absolutely this if you start studying!
1st (on time) → commentary 2nd (unlimited time) 3rd explanation → → (time)
The technique of the commentary book is practical (especially Hiro Maeda-san), and there is no doubt that the score will be improved.
1000-hour hearing marathon
The "1000-hour hearing marathon" was selected as the first place in the English [speaking listening] genre in the "English teaching material dry ranking" of "One of the strongest English teaching materials" (Shinyusha publication).

This ranking was voted on by 156 connoisseurs of English teaching materials, including English professionals, TOEIC high-scoring test takers, and English publishers, and selected the best teaching materials in three genres: English (reading, writing), English conversation (speaking and listening), and TOEIC. Please refer to the selection of teaching materials.

Alc Shop | 1000-hour hearing marathon
ALC's reputable materials are the 1,000-hour hearing marathon.
After all, true English will not take root unless you spend time.
There are many menus that you will not get tired of every month, and it is a teaching material that you can acquire English skills!


Improve your best English skills in your history with the "1000 Hour Hearing Marathon"!
In the future, English will be a must-have skill
Alco, an English app operated by ALC Co., Ltd., is the best app ever.
At the moment there is no charge, and you will be surprised by the size of ALC's vessels.
If it is so convenient, I think that there will be changes in the future, so let's use it down!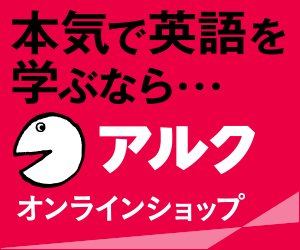 Click here for other English articles