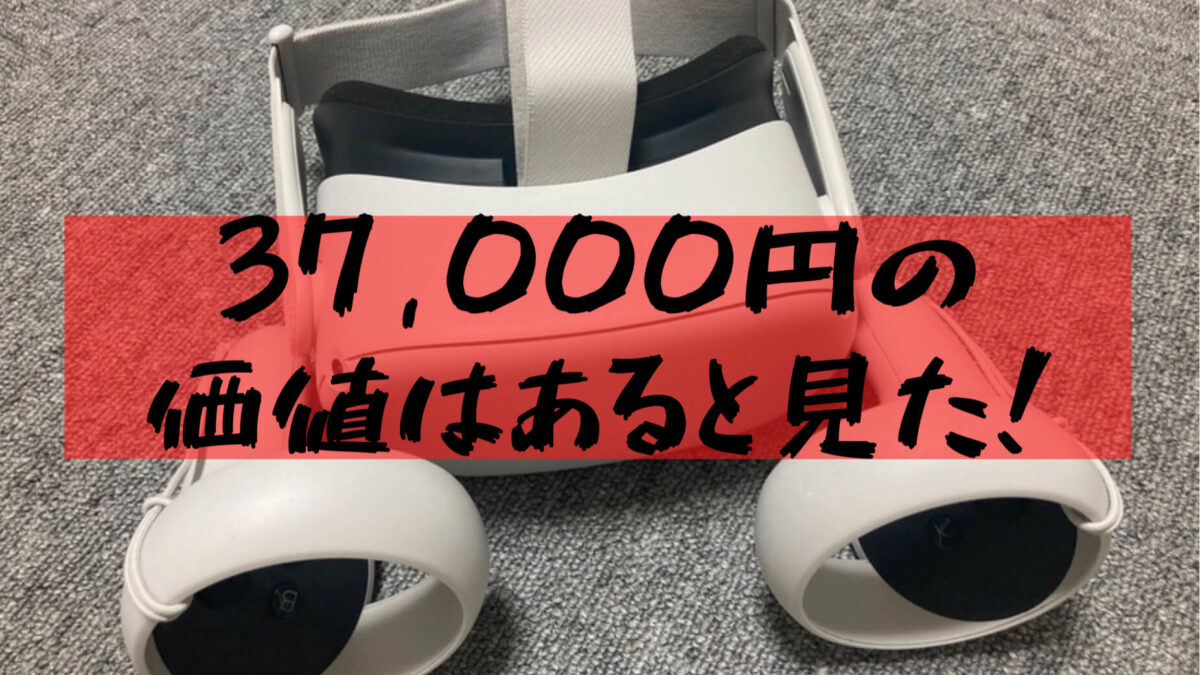 Last time I rented and used the VR device "OculusQuest"! I wrote an article.
【Cheap VR Rental】I borrowed Oculus Quest for 1 month! Review ease of use, drunkenness, etc.
I bought the new OculusQuest2, but it's a little tricky to be able to do with pc and quest versions!
Therefore, I summarized what you can do with "OculusQuest 2" alone, including notes!
Rent the latest digital devices at a great deals [MONOCARI]
Oculus body can/can't
What you can do
BeatSaber
BeatSaber jailbreak version (requires a computer for import)
VRChat (limited to the world you can enter)
What you can't
Google Earth
VR games for PC
VRChat Selfie
Oculus Mod
Make Oculus Kake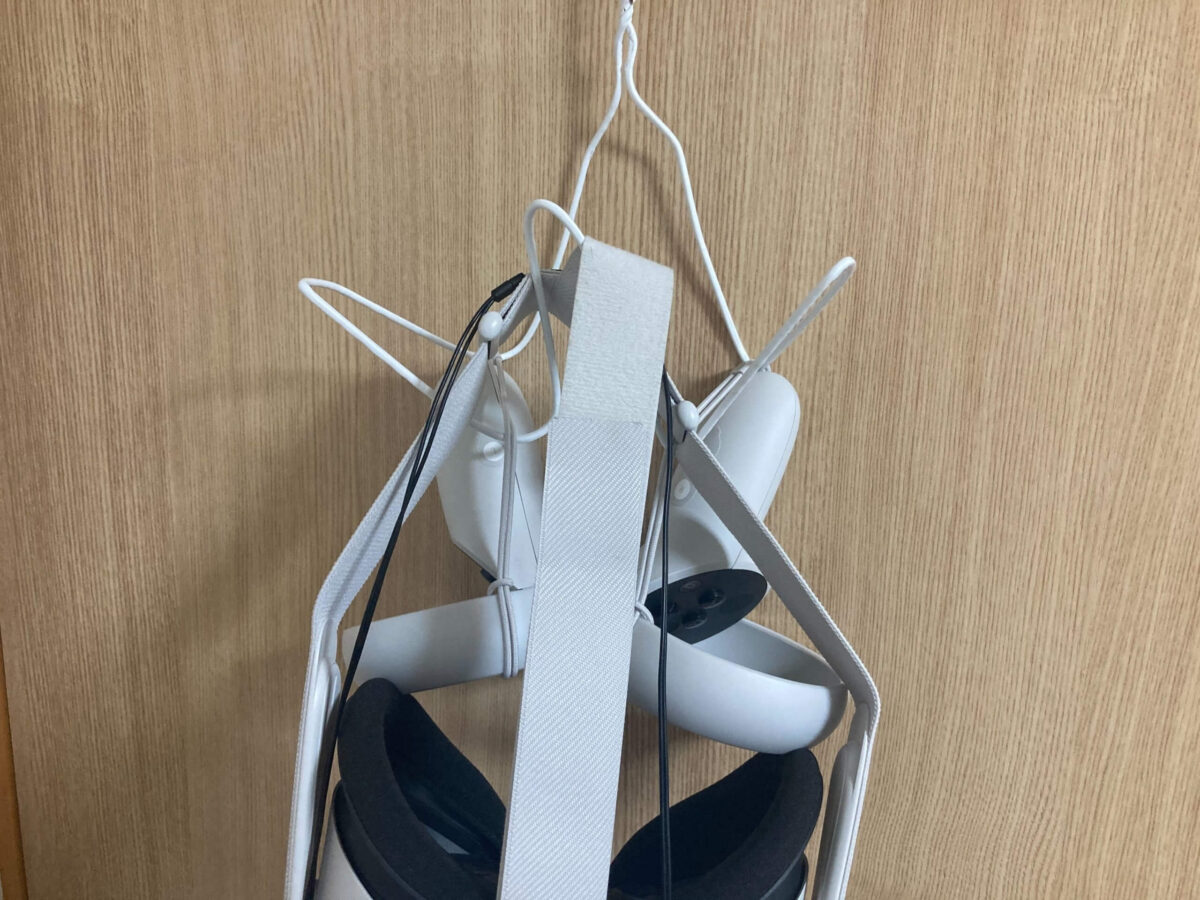 OculusQuest is the easiest to put on a wall because of its complex shape and difficulty in storing it.
It can be created immediately using a wire hanger, but there are also problems such as easy to come off and whether the rubber of the main body extends.
There are people who make their own with a special case or 3D printer, so there are also things to check mercari etc.
Controller strap retrofit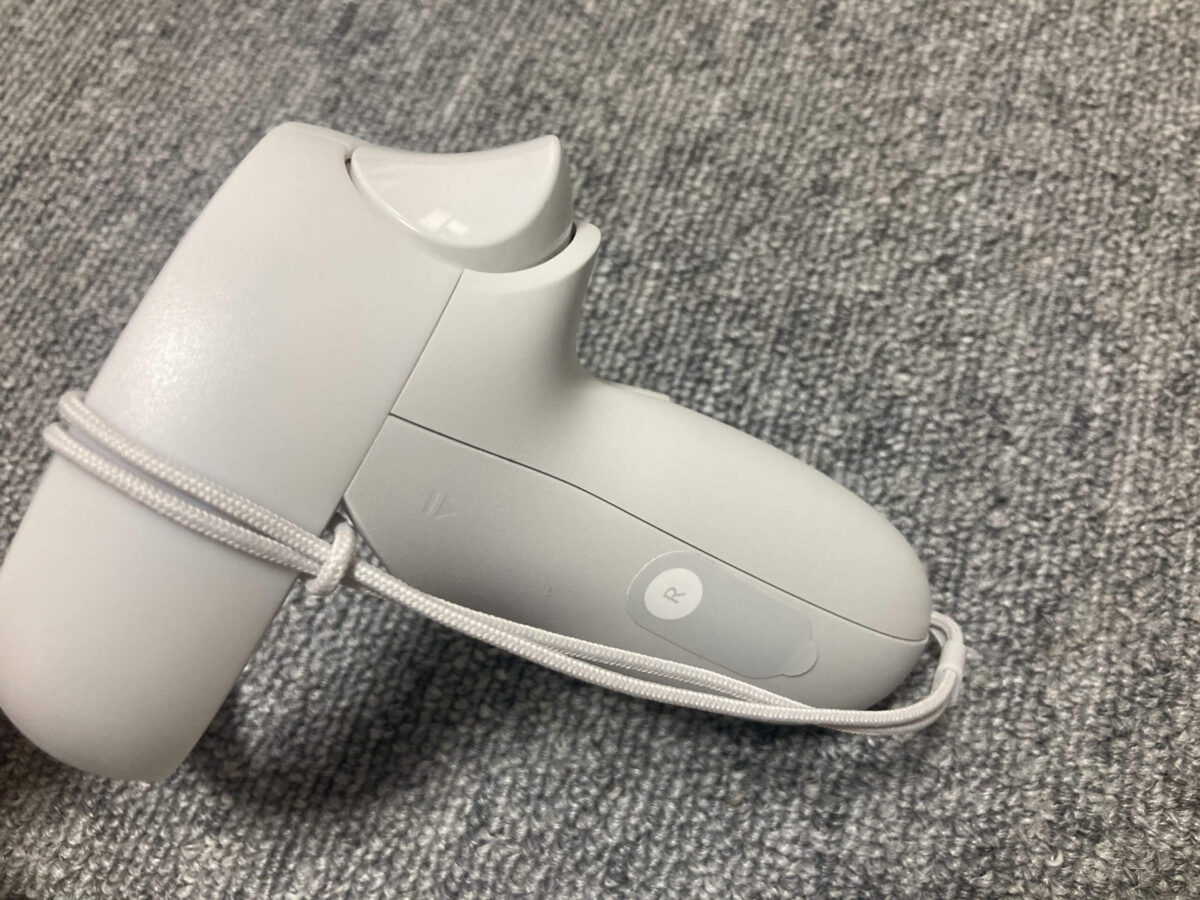 It's troublesome to pass it through your wrist one by one, but beatsaber and other things can make the contour rollers slip out.
Therefore, if you remodel the strap so that it passes through your finger, you will not lose sight of the controller even if you let go of your hand.
OculusQuest1 was good because it was rubber, but 2 is a non-stretchable material, so there is a possibility of rubbing.
Perimeter check shortcuts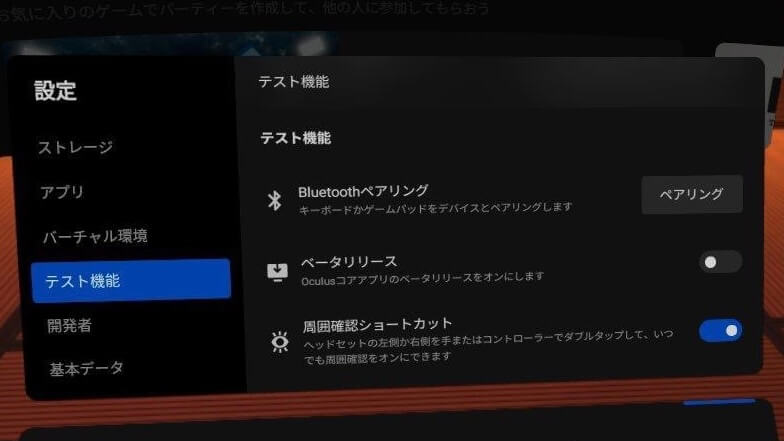 If you tap the headset twice with your controller or hand, you will be able to see the surrounding scenery.
It is hard to recognize the screen of a smartphone or computer, but it is convenient when looking for things.
It doesn't matter, but it's interesting to be able to see infrared rays coming out of the remote control of the air conditioner.
VRChat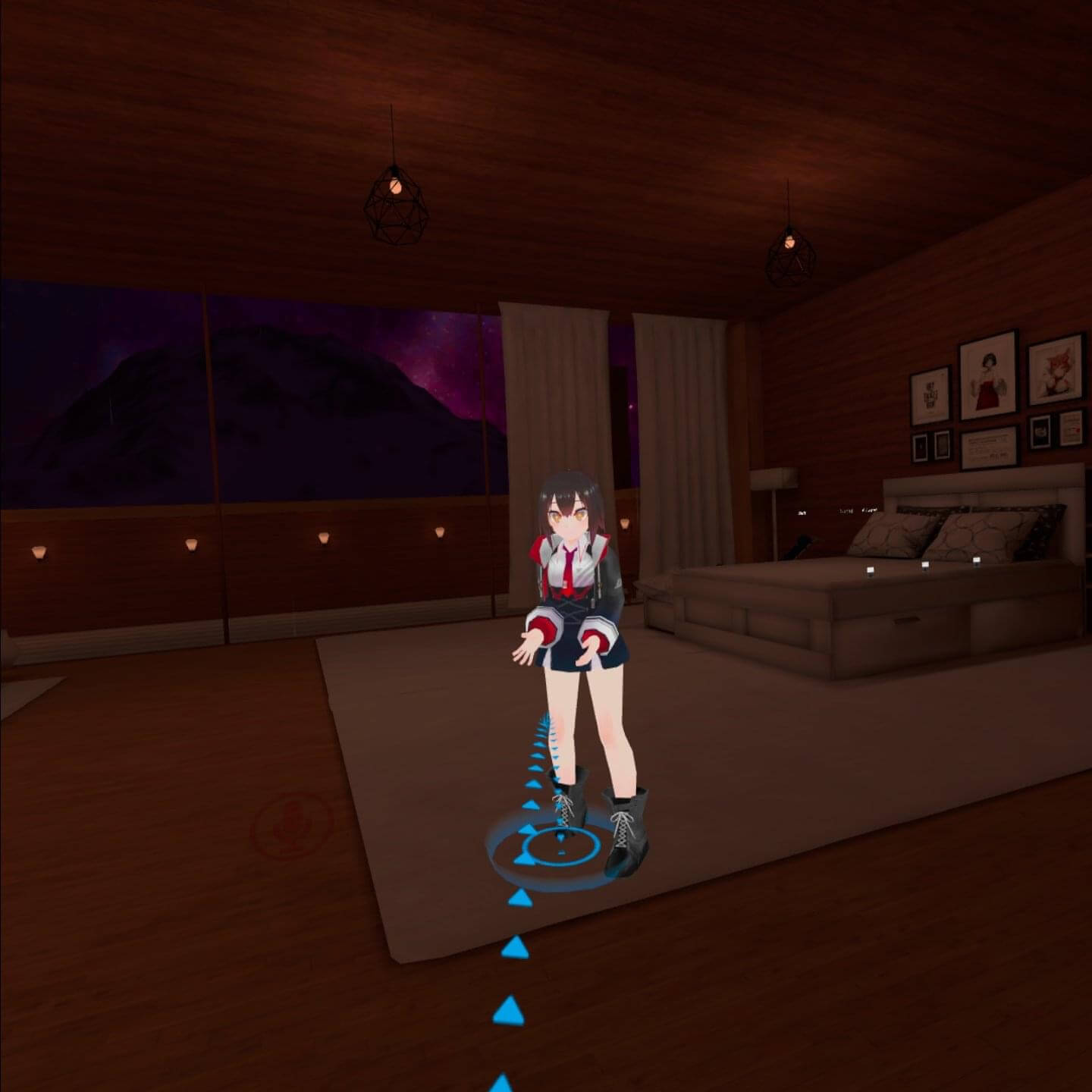 It is probably the most flexible OF the free-to-play apps on the VR version of SNS, and this is also the person you want.
If you are a beginner, it is recommended to guide you in the world of "tutorial JP".
"holoport" for VR sickness measures, "personal space" is turned off for close range, etc.
Quest editions are limited
I can't see my AVATAR on PC
Can't enter the PC version of the world
Limited amount of avatars to upload
I can't take a selfie.
fall in a very heavy world, etc.
Demo apps, etc.
Touch the beat (Kiznaai's rhythm game)
Sports scramble (bowling, baseball and tennis)
Echo (become a robot and do mission)
VARK (VR Live)
You can enjoy the area quite a bit as a demo, so you may be able to kill time just by free apps for a while.
"Back to space" and "Moon rider" recommended for browsers are interesting and play.
The former is an omnidirected invader game, the latter is a bear Beatsaber (same song in it)
SideQuest
Beat Saber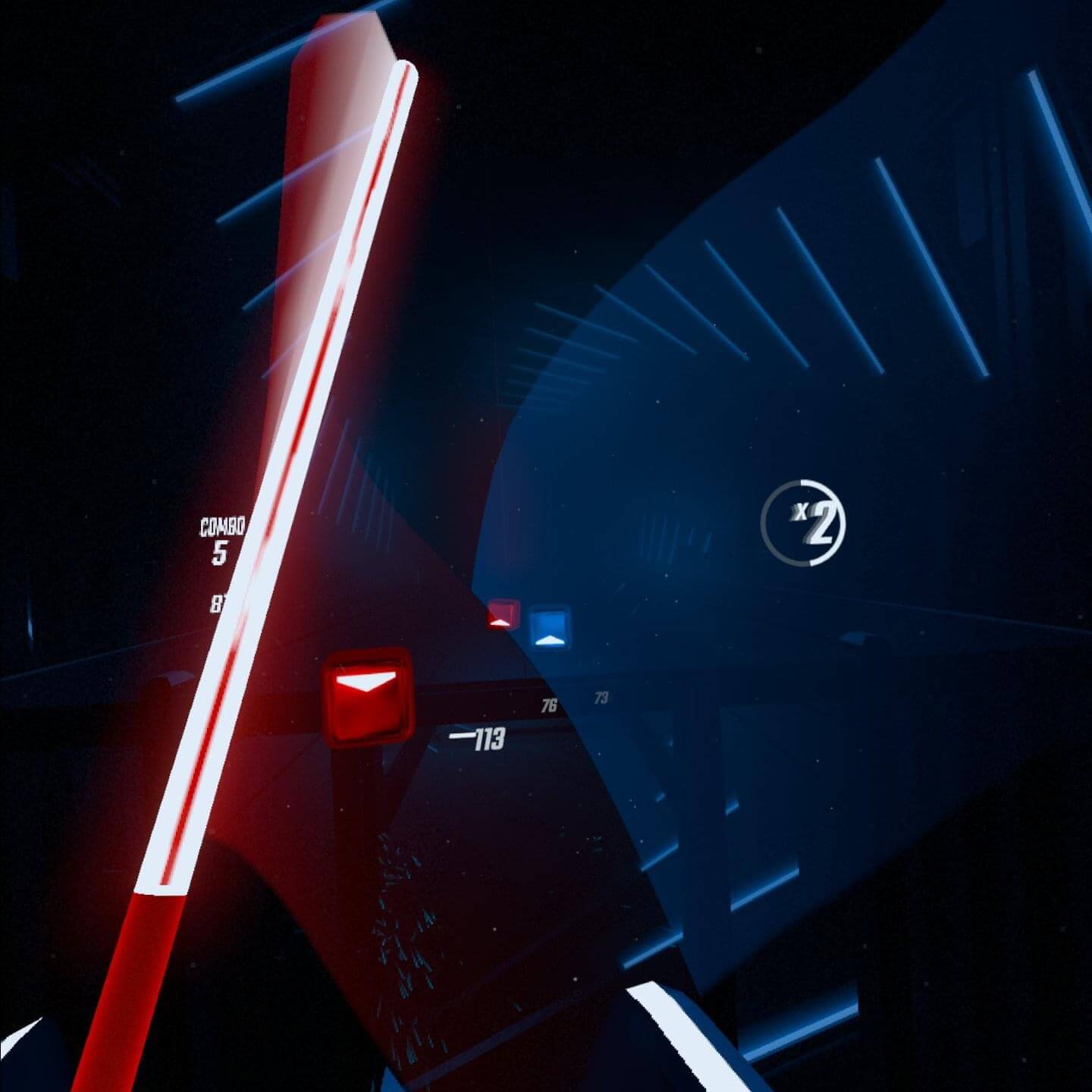 It is a well-known VR game, and the OculusQuest version can be purchased from the app for 2,990 yen.
By introducing "BMBF" in the developer mode described later, you can play your favorite songs for free.
What you can't do with quest version
Shooting and recording from a third-person perspective
Play full tracking version
However, depending on the introduction of the mod, I feel like I can do something …
BMBF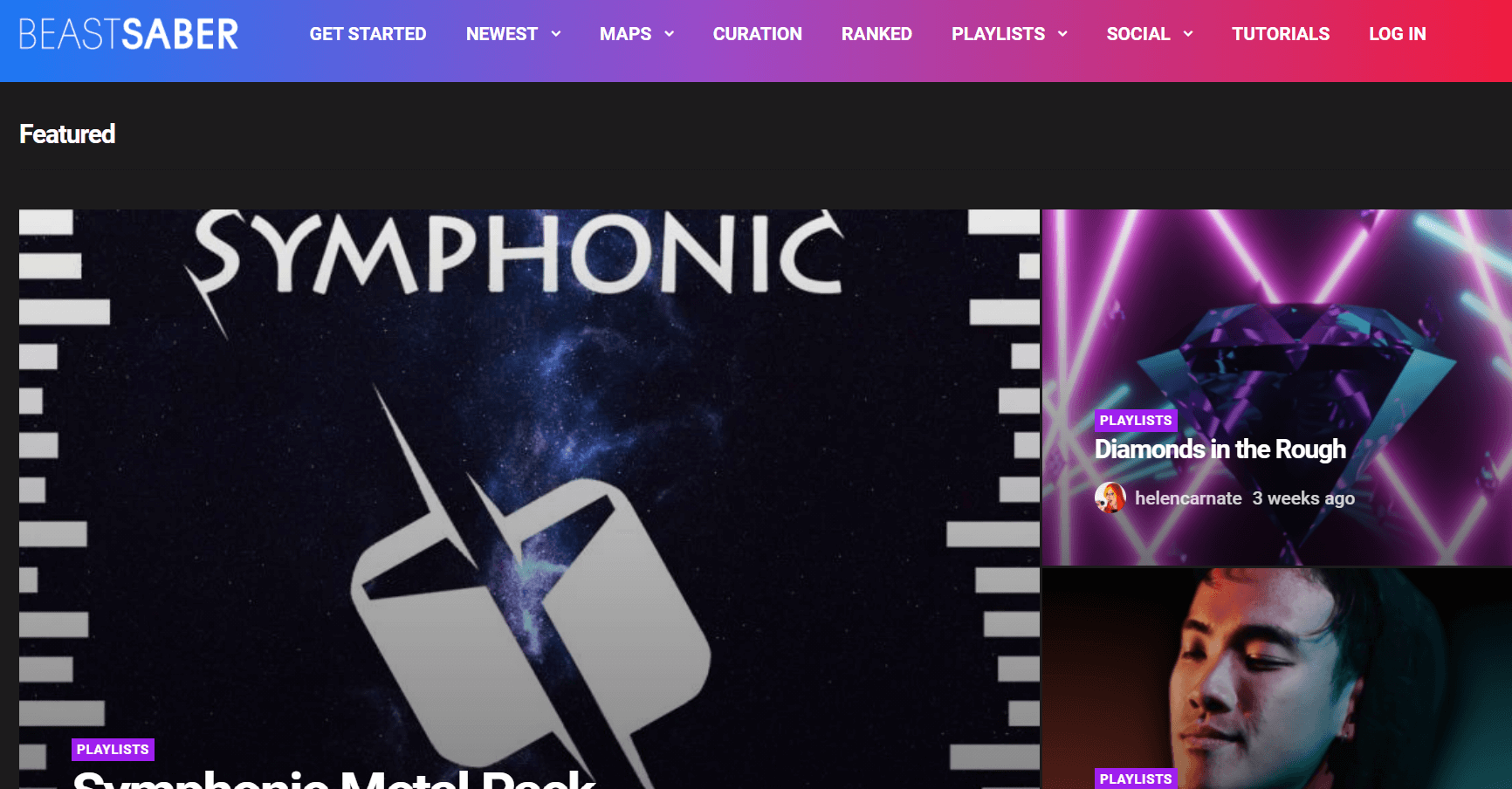 The so-called "jailbreak" on the smartphone is done on OculusQuest, but the danger is small because there are many predecessors.
You have to buy BeatSaber, but other than that, it's fun to play without spending money.
I put it on because this article was easy to understand.
Put custom songs in BeatSaber in Oculus version in OculusQuest2 (mod introduction) ||note
Note that I don't always know how to launch the PC version of BBF.
Open OculusQuest Connection + BMBF →Open http:// 000/main/playlists on PC
What you want to do
Just put the charger
This is a pretty attractive product,
Upload from Vroid
Even in the Quest version, it seems that you can upload your avatar to VRChat or Beatsaber.
Even if you do not use Unity or blender, Vroid can create your own avatar with simple operation.
Someday, someday…
How to upload a VRChat avatar for "Deo" – Pillows are buckwheat (hatenablog.com)
Built-in pen
Fidding with unity allows you to make minor changes to your VRChat avatar.
Emit something from your avatar or shine.
Among them, I want to implement it because it was good that I could take out the pen at any time and write it!
How to introduce Snail Marker (Avatar Pen) for 2020 | Virtual Class Newspaper (holynight.net)
Built-in mirror
VrChat doesn't allow Quest users to take selfies, so they need a mirror to show themselves.
So if you can always make a mirror appear in front of you, is it possible to take a selfie?
I don't know how to do it, so I'm going to find out, but it doesn't seem too difficult (isn't that the case?). )
【VRChat】 I tried to give my VRChat avatar a mirror| kro's note
FeetSaber and more
Hear the news of the Mod development of "Feetsaber", a rhythm game that destroys blocks with your feet.
Basically, Vive's full tracking seems to be assumed, but you may be able to do it if you put the controller on your foot.
I saw the sentence somewhere, but there are still very few precedent, so it is a wait watching.
【Mod】 Beat Saber's Top 3 Mods – Purin's Game Log (hatenablog.com)
Counterweight
The head-mounted display (HMD) is heavy only in front, so it is inconvenient to slip off when moving.
Therefore, the idea is to reduce the load on the head by putting the same weight on the back.
It can be cheaper, and the mobile battery can be put in, so it is the easiest to realize.
OculusQuest slip prevention! Counterweight made at production cost ¥ 304! 【Improved wearing comfort and reduced burden】 | Virtual Life Magazine (vr-lifemagazine.com)
Cushion
In addition to the above counterweights, it is likely to have a cover that covers the back of the head.
I would like to purchase a cover that is not a sponge for sweat countermeasures, and on the contrary, a cover with good breathability.
P.S.: The initial OculusQuest sponge cover seems to have failed, and a rubber cover will be shipped!
https://www.oculus.com/silicone-cover/?locale=ja_JP
PC games on cloud GPUs
There are not many services yet, but it seems that the GPU necessary to do VR for PC can be used in the cloud.
I'm pretty interested because I don't dare buy a desktop PC just for VRChat.
Rent the latest digital devices at a great deals [MONOCARI]
articles that are is it