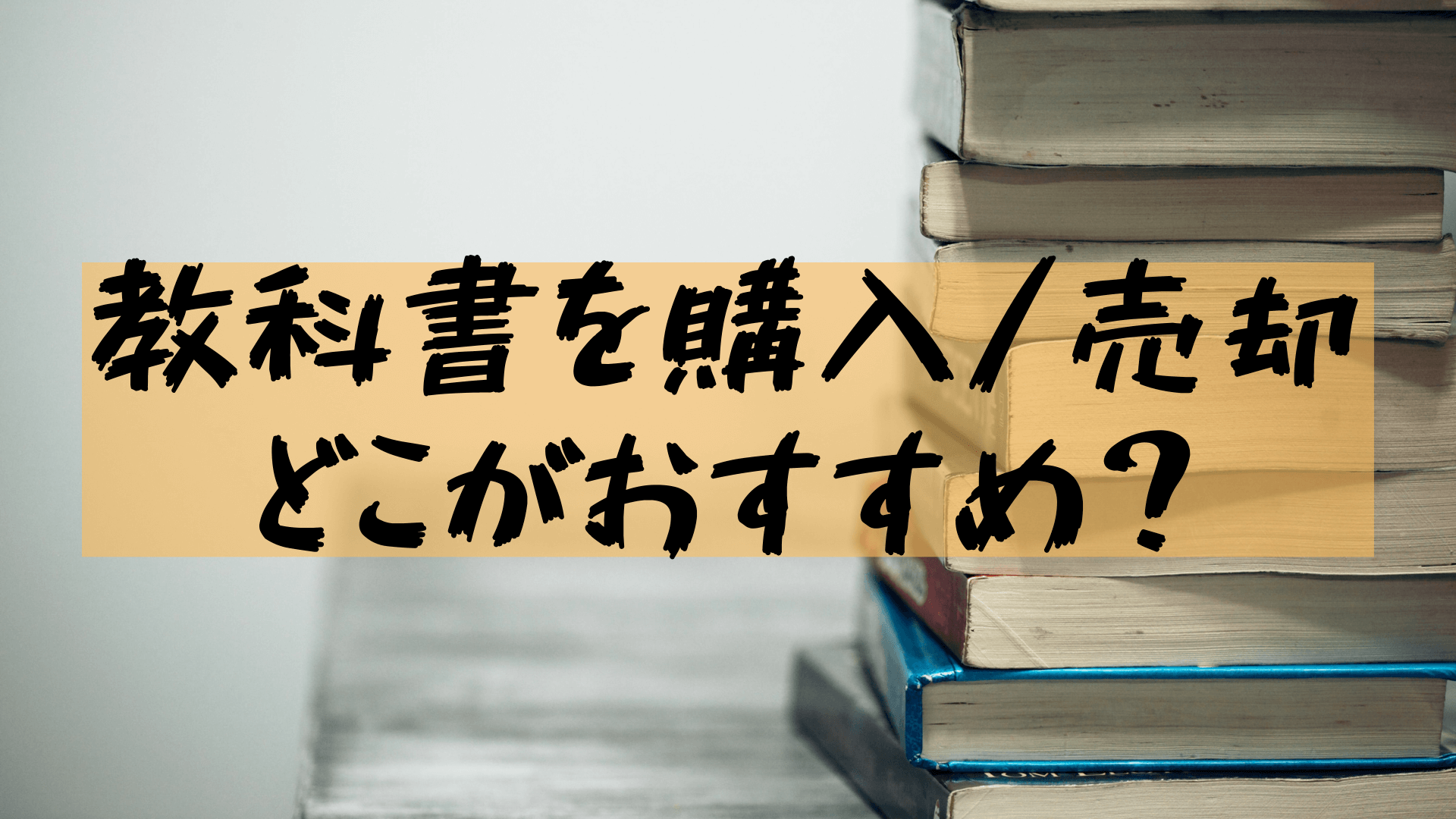 When you enter university, you have to purchase textbooks and reference books, but the price of one book is high because the number of publications is small.
In addition, there are people who throw away reference books and problem collections used after taking the entrance exam or after graduating from university, but it is a waste.
In this article, we'll show you how to sell and buy high school and college textbooks as much as possible!
Timing of purchase and sale of university textbooks
purchase… Since the class started
Soon after entering the university, the Co-op and universities will inform you of the sale of textbooks, but it is a waste to buy them there.
Depending on the class, it is enough to rent and borrow with people who rarely use designated textbooks.
In addition, if the version is the same, it will be cheaper to look for it secondhand than to buy it as new.
There are many seniors writing in libraries rented at university libraries, and it can be helpful for tests and reports.
sale… Once you have decided on your research theme
I understand the feeling that I want to sell it as soon as the class using textbooks is over, but Gaman.
Textbooks are often useful in graduate school examination studies, so I think it is better to keep them up to date.
In addition, depending on the research theme, I often pull out the textbooks that I had closed to study again.
If the research theme is decided and sold at a time when the new student buys the textbook, it will sell most.
We recommend purchasing in the book version
Disadvantageous to study for exams
When studying for exams with friends, it is difficult to show the necessary parts to many people with electronic textbooks.
In addition, the feeling of despair when I met him on the day of the examination that "you can bring in textbooks" was immeasible . . .
Depending on the class, you may be able to bring textbooks into the exam, but you can not bring iPads.
【University student iPad】From the method of iPad cheap purchase practiced by university students to recommended custom!
Cannot be sold or donated
In addition to purchasing at a fixed price when you purchase with the electronic version, you cannot sell it when you are no longer there.
Rather than buying an electronic version at a fixed price, it is better to cut paper textbooks and digitize them with a scanner.
Even if paper textbooks are cut and digitized, some people think the same thing, so you can sell them at a certain price.
【Scanner app】Explain the merits and usage of "CamScanner" recommended for digitizing documents!
purchase… Used mail order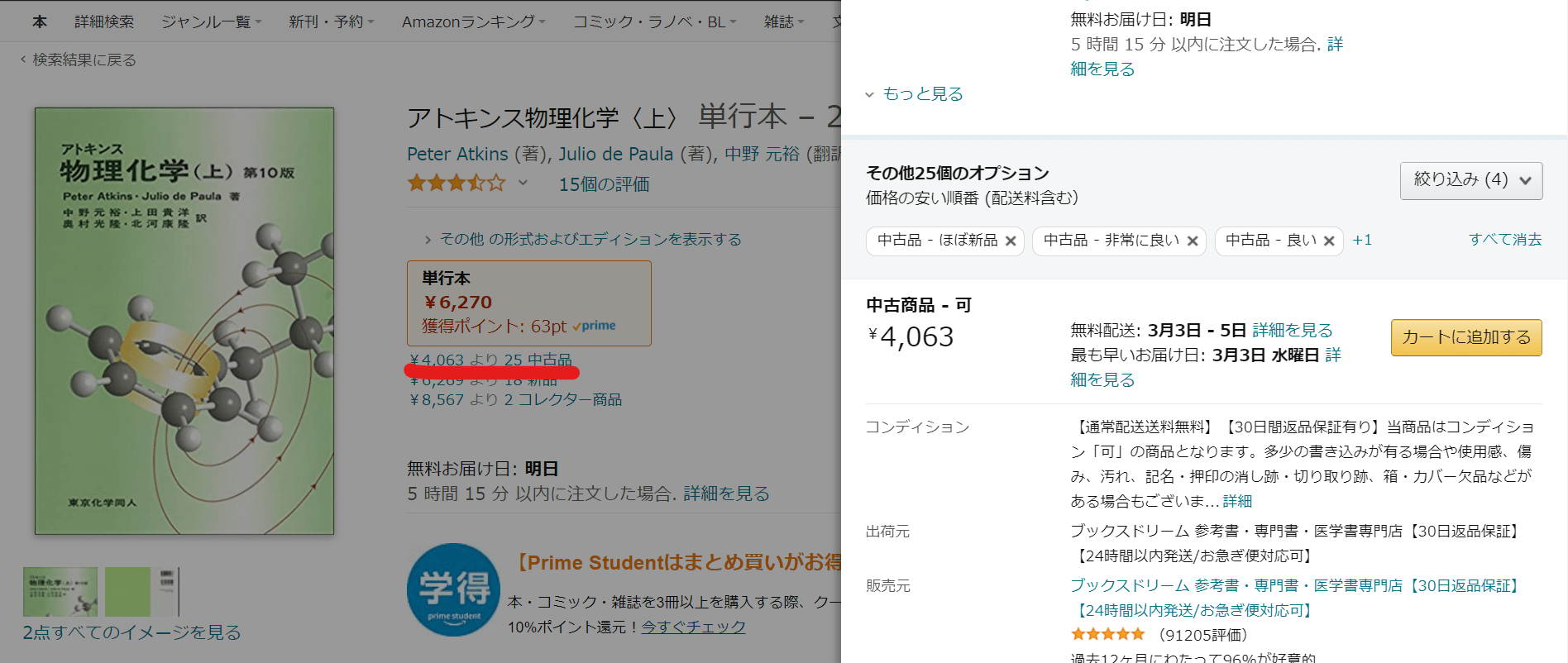 The first thing I want to check is whether I can get a transfer from my seniors, which is easy and cheap.
We do not recommend purchasing at bookstores and co-ops mediated by universities because they contain list prices or fees.
In addition, regarding the purchase of used goods, it is subtle because the condition of the wound becomes the subjectivity of the seller in Mercari.
Personally, I use the used textbook seller that appears at the bottom of the products column of Amazon and Rakuten.
These vendors categorize and price the dirt at the stage, so you can get the one in good condition cheaply.
If you can read clean things for people with cleanliness, and those who have no problem if they can read, choose a cheap one.
・ Check used textbooks on Amazon
・ Research used textbooks at Rakuten Ichiba
sale… Mercari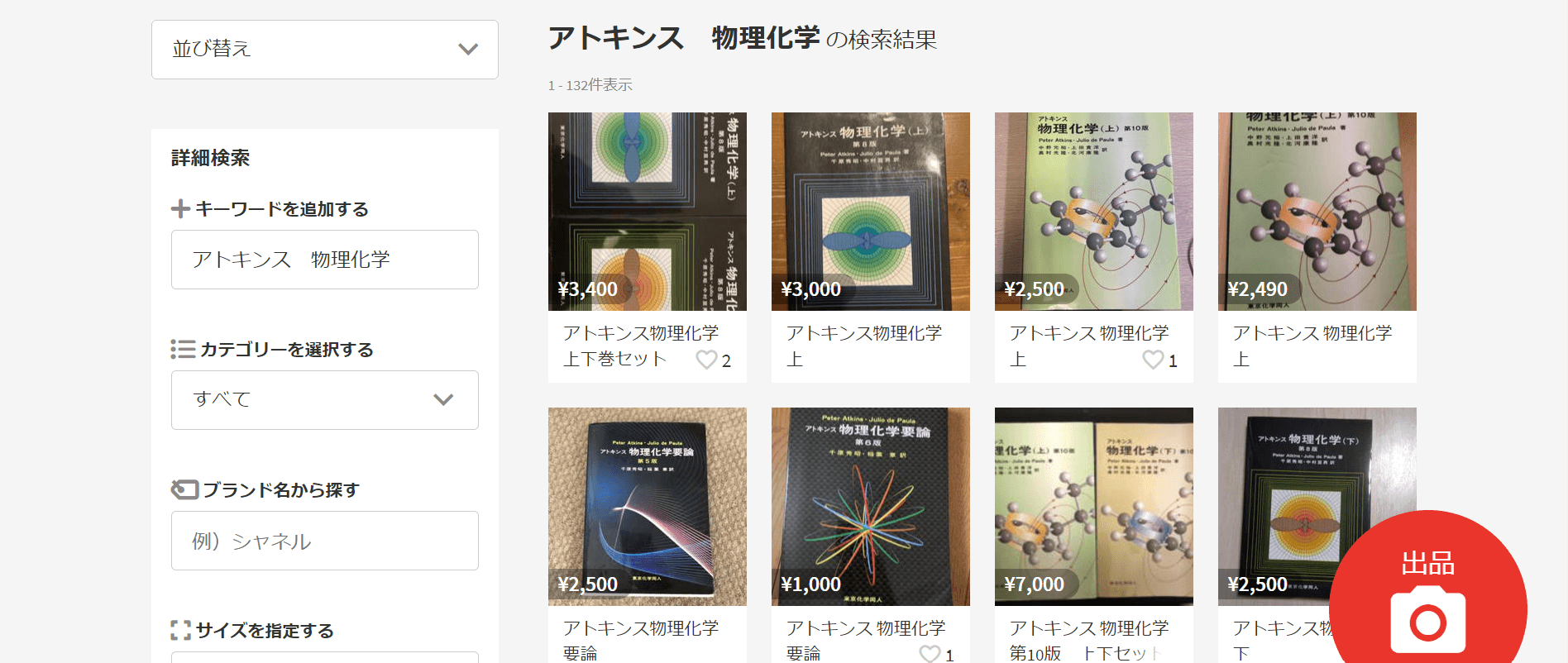 The easiest thing to check is whether you can get your juniors to buy it.
There is no demand for the sale of textbooks, so if you do not know well, you will be bought cheaply.
If you bring it to a general used purchase store such as a bookoff, it will be bought in two bundles and three sentences, so it is absolutely useless!
If you want to let go at once, the textbook and reference book purchase site that is completed by packing it in cardboard is ◎.
・ Free shipping on more than 10 books, there is a price guarantee, of payment of 3 business days [School attendance plaza]
Mercari has the trouble of negotiating and shipping one book at a time, but it can also be sold at a price close to the list price.
If you think that you pay the contractor the labor fee related to the sale, I think that the purchase site is not bad either.
If you enter"HRXKUV"at the time of new registration, you will get points worth 500 yen!
Mercari Smartphone Easy Flea Market App (mercari.com)
Articles about college life