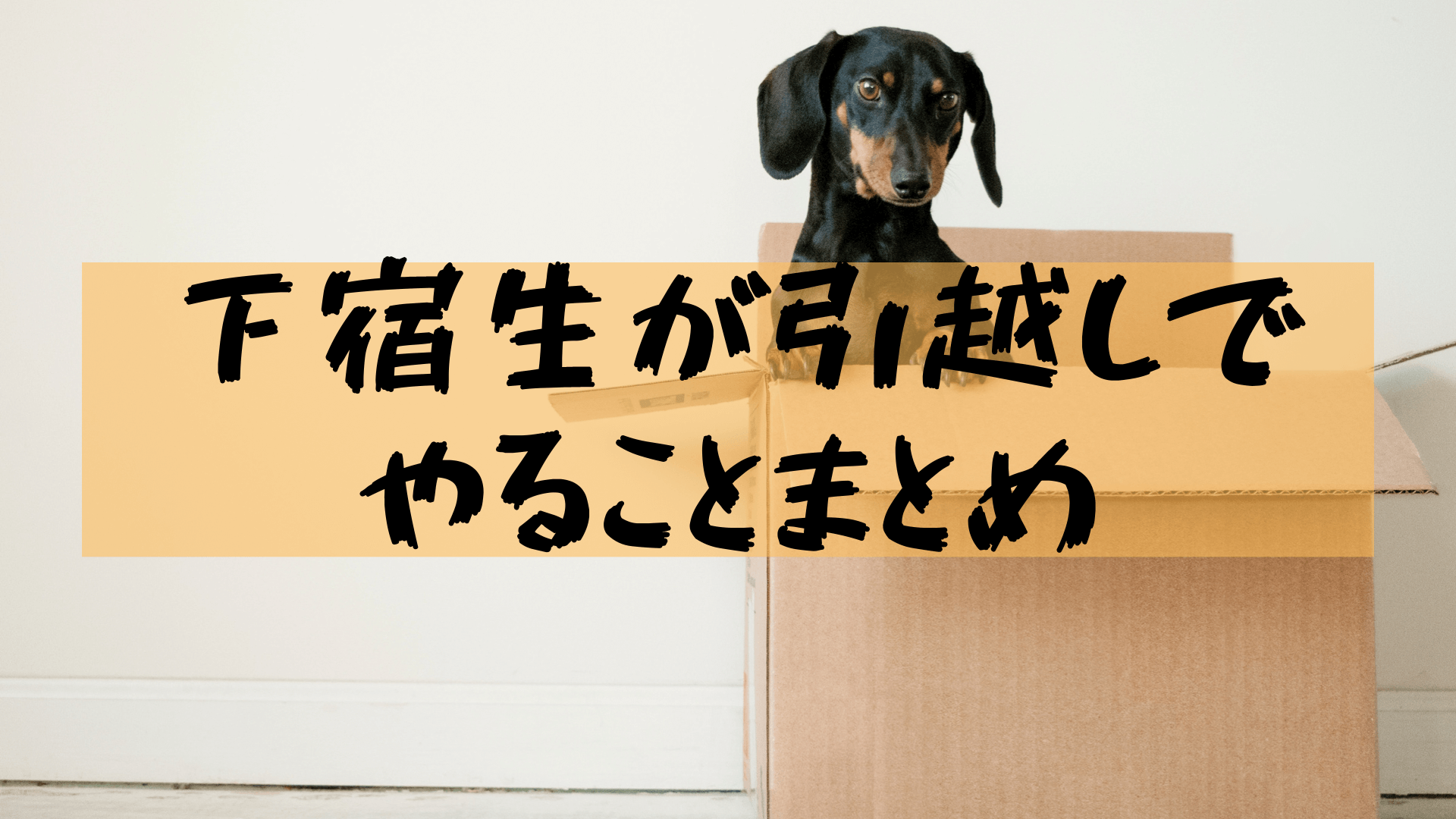 I decided to move after graduating from university, but it was my first time to move alone.
I thought that I would record the procedures that I checked in my own way instead of memorandum.
I did not use a mover, but if you want to use it, you will need an early contract.

・ A service that allows you to estimate the moving fee at once [Moving Samurai]
Things to do before moving
~1 month ago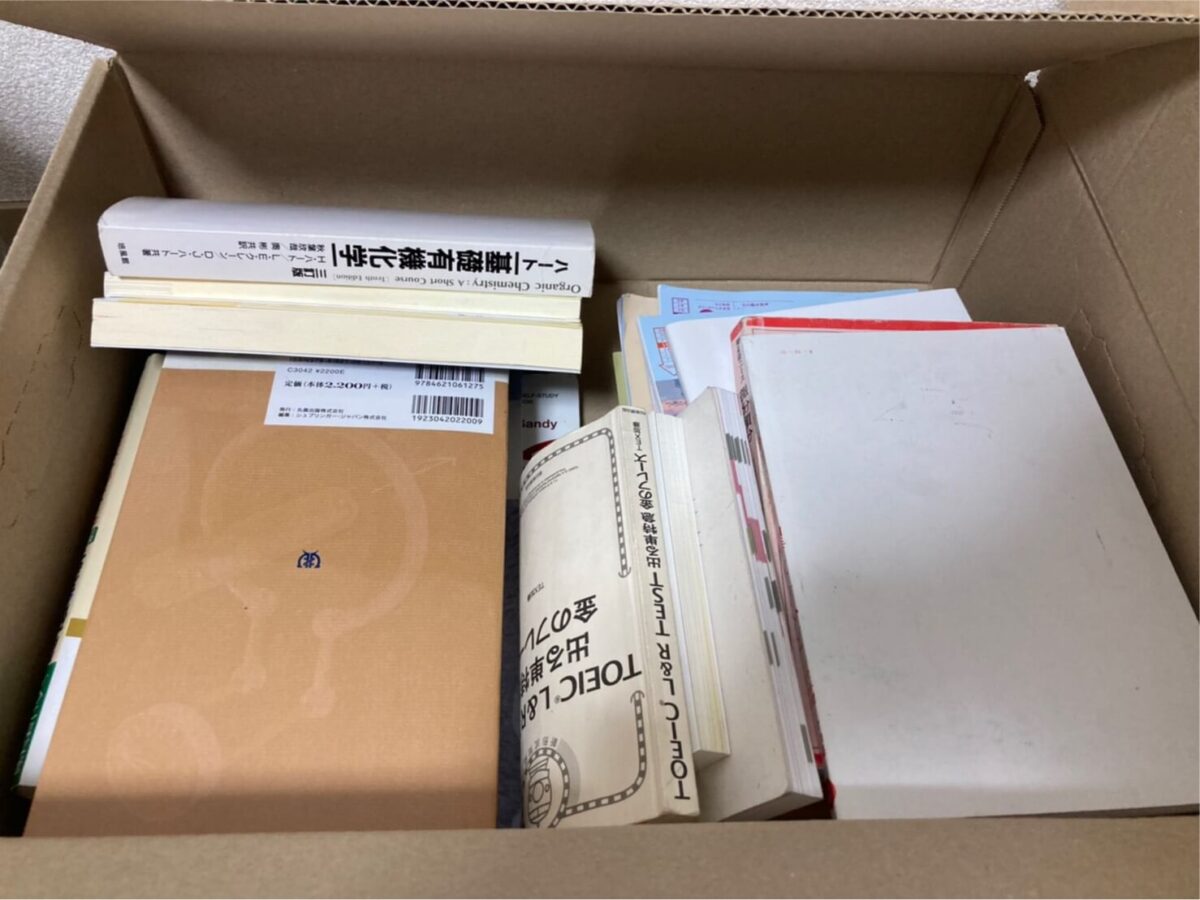 Determination of cancellation date
Disposal of unnecessary things
(Decision of moving company)
It is better to contact the real estate company as soon as the date of moving out is decided.
In addition, those that are known at this point and do not need textbooks are sold or disposed of at Mercari etc.
To be honest, I honestly think that I didn't have to buy all the textbooks designated by the university.
You have to decide whether to buy it after class starts, and what if you share it with friends or rent it at the library.
Because there was a broken microwave oven, the fee was zero because it was put out to free collection.
The person that the disposal costs money and is troublesome is 0 to exchange it into money even by two bundle three sentences by the business trip purchase.
I have few belongings, so I moved in my parents' car.
Commit to high-value purchase Lizap Group's purchase king REXT's business trip purchase
~1 week ago
Use up seasonings
Notification of moving out
Transfer report
Confirmation of key collection
Procedures for canceling utility bills and fire insurance
Greetings next door
Garbage is taken out as long as it can be put out.
(Cancellation procedures for lines, TVs, and newspapers)
Two weeks in advance, you can go through government-related procedures, so don't forget to do so.
Refrigeration is necessary, and it is troublesome to carry little remaining seasoning, so consume it, and make a note of what you have used up.
By telling your neighbor the date and time of the move with sweets, you can prevent troubles on the day.
The last week was the last chance to throw away garbage, so I disposed of it as much as possible.
Transfer notifications, utility bills, and fire insurance were able to be carried out online.
It is safe to reach a new town. e-Move – Post Office (japanpost.jp)
~3 days ago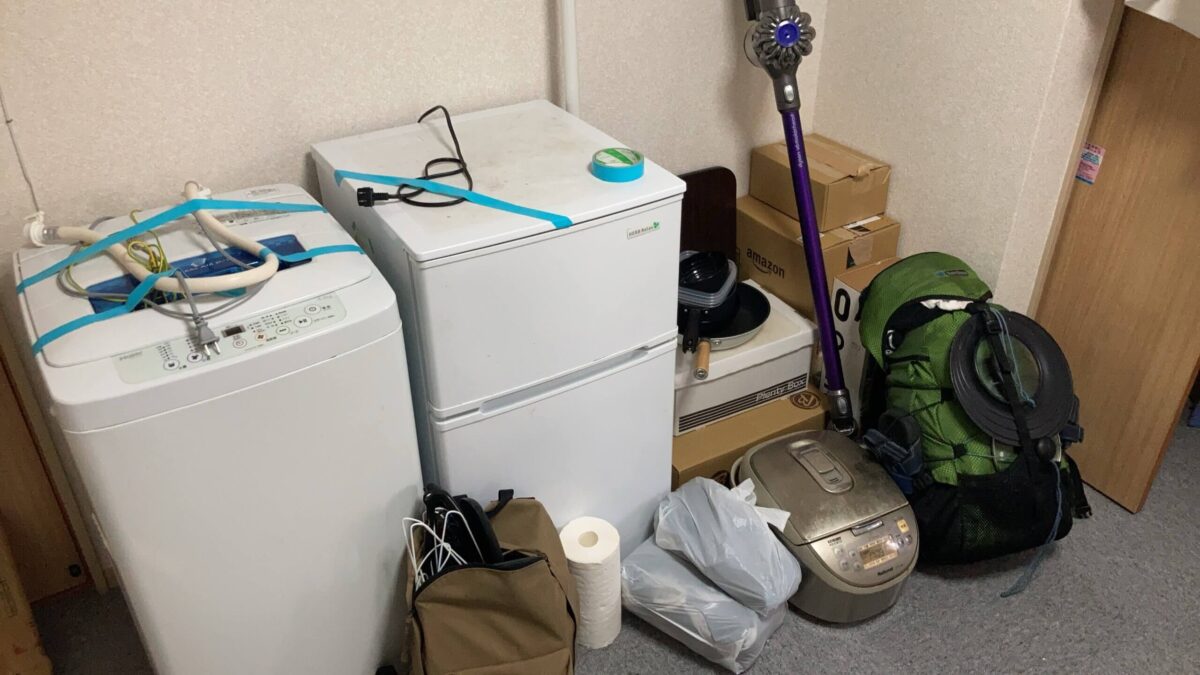 Preparation for carrying out washing machines and refrigerators
Issuance of graduation transcripts
Box all your luggage
Remember your moving address
It is recommended that you issue a lot of graduation and academic transcripts used at your destination or employment.
If you pack something that you plan to use yet once in a box, it may not enter unexpectedly.
The refrigerator is turned off and the contents are emptied, and the washing machine pulls out the hose and sticks it to the side.
I think that it is good that the meal of the last one can be disposed of without garbage coming out.
On the last day, I ate cup noodles at university and threw them in the trash.
Things to do on the day of moving
You may want to save only the minimum cleaning equipment.
When you take out all the luggage and look at it, you will notice things and dirt that you have forgotten.
Be careful about the back of the shelf, the washbasin, the curtain rail, the vicinity of the door, etc.
I forgot to peel off the frosted glass seal I put on the window and had a lot of trouble.
I thought that it was better to have room from carrying out luggage in the meeting.
If you tell the mover about what time you will be with you while you are on the move, the exchange will be smooth.
I prepared the original explanatory documents, keys, contract documents and hanko just in case.
Things to do after moving
~3 days later
Opening of electricity, gas and water contracts
Address change of various services
Making a key
Explore nearby
Electricity, gas and water supply can be managed in less than three days, but the contract is early.
Online shopping such as Amazon and Rakuten, credit card and account information must also be changed.
It is easy to establish future life guidelines by grasping the minimum number of facilities in the vicinity (if possible, going there).
In my case, I was the first to check the post office, convenience store, city hall, barber, 100 uniforms, supermarkets.
It is usually better to make a matching key considering when it is locked out or lost.
~ 1 week later
Assess your level of life
Notification of moving in
Change of address of driver's license
Preventing kitchen stains
The notification of moving in is within 14 days, but the earlier I will not forget (I went on the day)
If you have a My Number card, the procedure is easy, and you can also put out your resident card at a convenience store at half price.
I went to the police station due to the change of address and changed the address of the driver's license, and this is useless in the branch office.
Personally, I tended to pollute the kitchen, so I will take measures so that it is easy to restore the original state.
Purchased oil splash prevention panels, IH covers, gap-filling rubber, and drainage ditch nets at the 100-yen shop.
~ 1 month later
Procedures for moving a certificate of residence
Change my number address
Abolition and registration procedures for seal certificates
Moped dentist registration procedure
Change of address of National Health Insurance
Procedures for the National Pension
Procedures for moving at the post office
Procedures for cancellation and transfer of utility bills
Change of address of bank or credit card company
Cancellation of fire insurance
Notification of moving in and out
How to pay rent and utility bills
If you drop out to some extent and add, let's check how to pay rent and utility bills.
Whether it is all debited or transferred separately.
If you forget to pay, the relationship with the landlord will also crack, so let's check it carefully.
Check if there is a byte destination
I think that it is good to look for the office where it is likely to be able to walk in the vicinity and to work part-time when the moving is attached.
When it comes to belief, many people move to the area, and the frame of part-time job becomes a deal.
If you decide to move early and the part-time job early, the new school year can start smoothly!
If you work part-time, you will have more money that you can use freely!
I plan to put together my belongings again