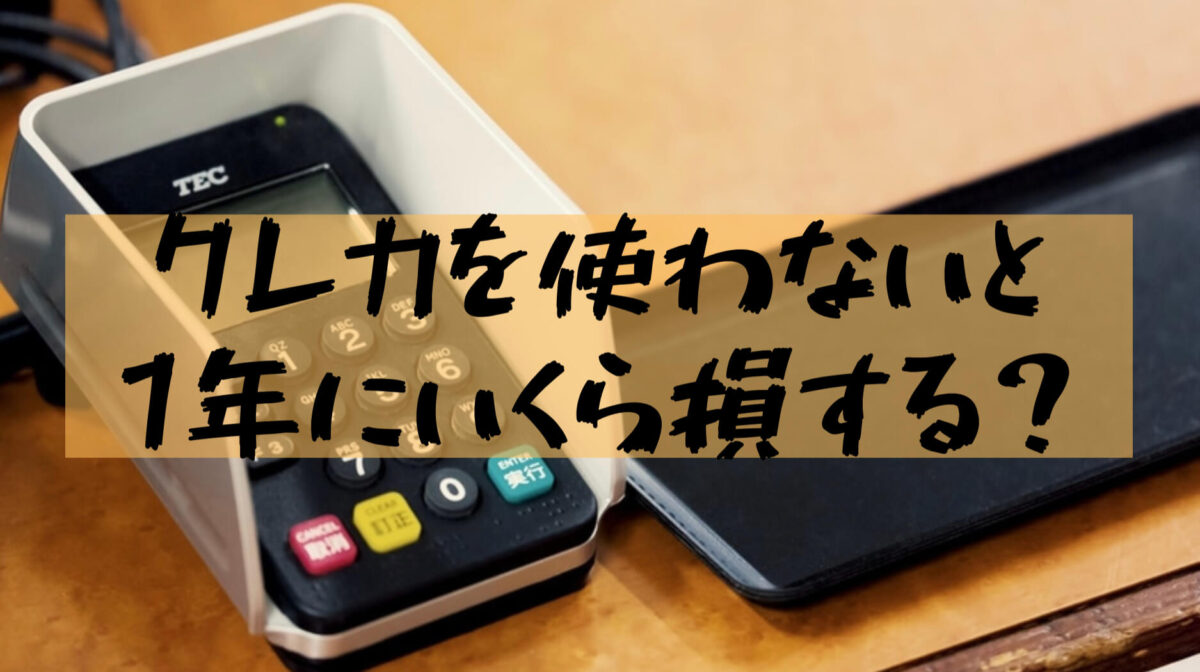 Recently, since credit is also used for utility bills and online mail order, it does not touch cash almost.
On the other hand, some people want their own credit card as a college student, but feel uneasy.
In this article, we'll share with you questions about Kureka and some of the best ones for college students!
How Kureka works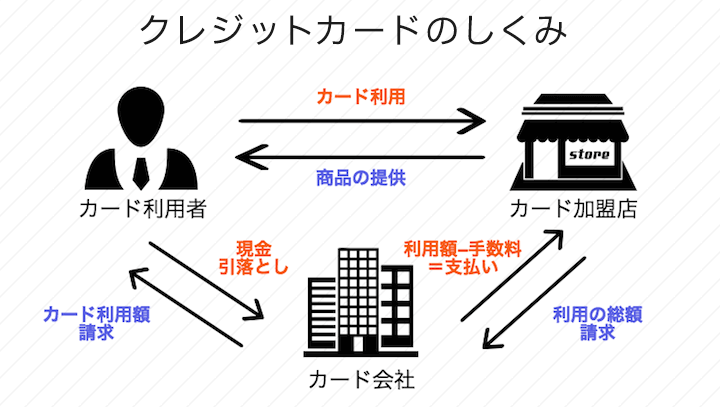 Credit cards are divided into three roles: users, merchants, and card companies.
By paying by card, the card company temporarily pays merchants.
On the day of withdrawal, the card company will charge the user a temporary replacement fee.
It's similar to having a friend pay you when you don't have enough money for a meal and return it later.
Some people think that kureka can generate infinitely money, but that's a mistake (that's right).
Some people point out that it is dangerous in that you can shop for an amount that you can't pay.
Is Kreka dangerous?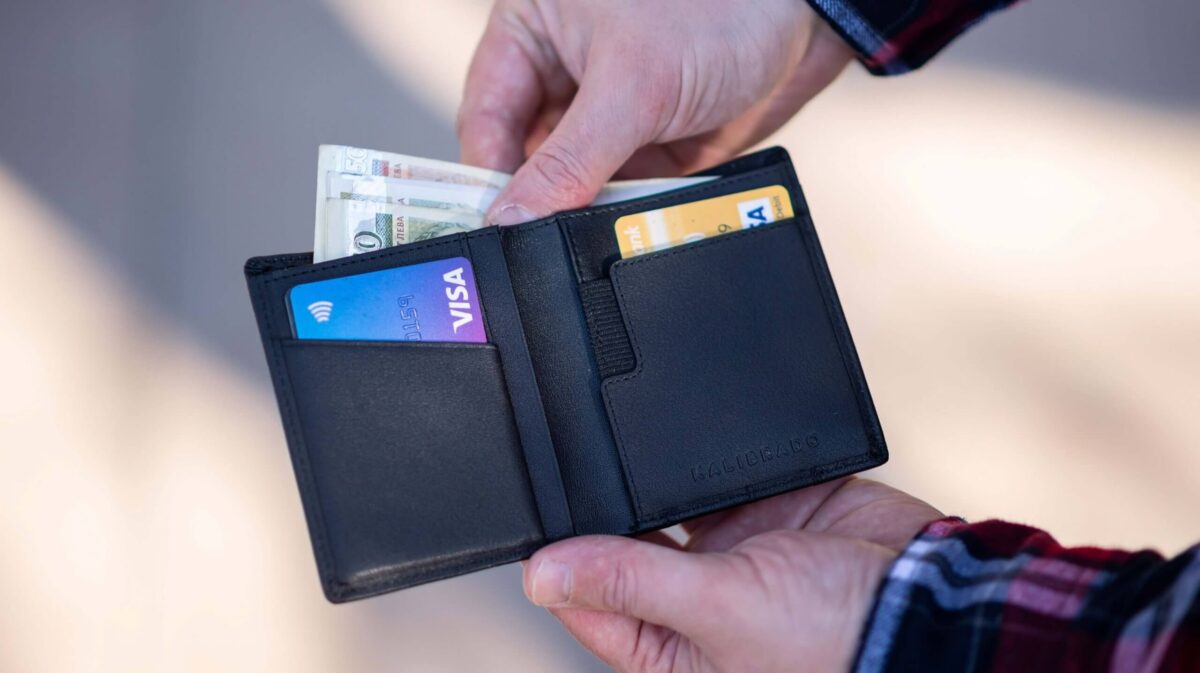 As cashlessness progresses worldwide, I feel that Japan is lagging behind.
In the UK, where I visited on a trip, I had no opportunity to spend cash other than trains.
I think that the reason why Japan was late is that many people claim that credit is dangerous.
Creditor is in debt.
The role of credit cards in Japan was the purchase of high-priced items such as rings and automobiles.
Therefore, there are many ideas that "credit card = temporary debt".
These payments are applied in installments, so there is a fee added to the payment.
However, it is now a world where you can use credit money on a daily day even if it is not expensive.
In addition, if you set a lump sum payment at a small amount, the fee will not be lost at the merchant's expense.
Rather, thanks to the point returns described later, it is more advantageous than paying in cash.
I use the credit system too much.
I hear that Kreka uses too much than necessary because the payment is invisible.
This is just turning your eyes away from a convenient system and blaming your cards for your weaknesses.
Even if you do not make a credit card, the person who uses it eventually runs to the convenience store for the charge of 100,000 yen.
Since the upper limit can be set for the credit system, if you are a wasteful person, set it low.
In addition, you will get used to handling by turning on notifications when using cards and attaching household accounts.
If you're still worried, you can also use debit or cash, which is halfway between cash and credit.
I'm afraid of lost credit
Some people say that if they lose their credit cards, they are afraid of being misused by others.
But it's the same with cash, and cash almost certainly won't come home because it can't prove the owner.
If you lose your credit card, you can contact your card company to stop it immediately.
In addition, if it is abused, it is often guaranteed, so on the contrary, it is more secure than cash!
Also, if you extract a small amount of money from your wallet, you may not notice that fact in the first place.
There are few people who know how much is in their wallets, but you will immediately notice the presence or absence of cards.
Creditor charged
Some of the credit decks sing high-performance features such as unlimited use of airport lounges and free overseas fees.
Instead of paying a fee of about 10,000 yen a year, these are mostly services.
However, it is not necessary for college students to have features that they do not need until they pay an annual fee.
General credit is free of admission fee and annual membership fee, and free fee if there is a history of use within 1 year.
Even if it is free, insurance when traveling abroad is guaranteed up to 20 million yen, and there are many benefits.
In addition, credit card competition has been fierce in recent years, so the unique merits of each company have also increased.
Benefits of Kureka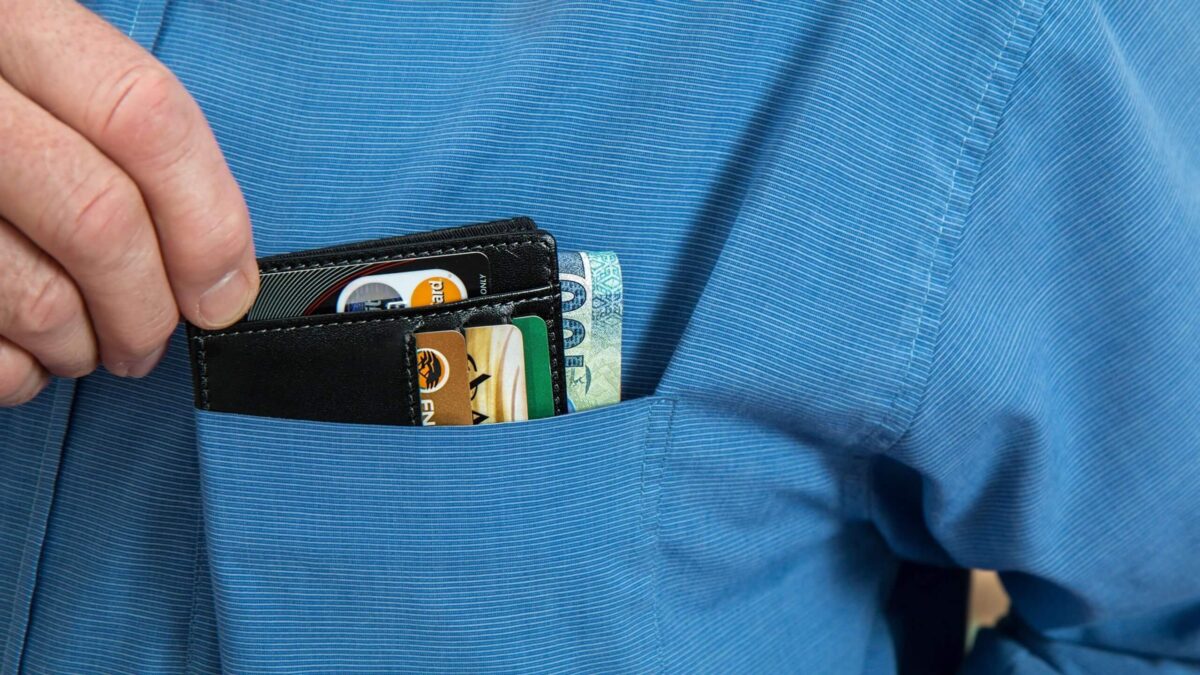 Pay smoothly
With cash, it's really troublesome to find and count the coins in your wallet at the time of payment.
If you take the time to pay when it is crowded, the murder from the person behind you is horrible.
With Creka, you can scan and complete payments, so you can go through the cash register smoothly!
They have less belongings
Recently, various point cards have also been digitized and the inside of the wallet has become clean.
If you keep a wallet thickened with coins and banknotes in your pocket, you may feel in the way.
A thick pocket purse is not only disturbing, but also causes back pain.
I'm a minimalist, so when I go out, I only have banknotes and credit cards on my card case.
Usage history remains
It is a main opinion of the opposition now that it is difficult to grasp the amount of money used by the creditor.
However, cash tends to be in doubt unless you have a household account book.
It's easy to remember what you bought because you can tell which store and how much you spent it.
In addition, if you link it with the household account book app, it is also possible to automatically add a household account book.
In addition, if you attach a household account book with a receipt at the time of purchase, it will not change with cash or credit.
【Household account book app】Essential for saving university students! Managed with the app "CODE"!
Earn points
When you pay with a creditcé, a few% of the amount used will be returned as points or cash.
Like credit card, there is also electronic money to earn points.
However, there are still many types of electronic money, and it is necessary to choose a store that can be used.
In that respect, there are few standards, and basically it is convenient to be able to use any one.
When shopping, you can shop without having to choose a shop.
At first I also used nanaco, but I wanted to use it in cheap shops and canceled it.
3 Recommended Credit Books for University Students
As long as the creditor does not delay payment, the contract → cancel → contract … and can be created indefinitely.
In addition to the basic one, it is recommended to switch the second sheet from the use and sense of deals.
In doing so, if you use a system called "self-back", you can get even more points.
Self-backing is also introduced below, so it is better to wait once to apply.
Rakuten Card
The annual membership fee is free, even students pass the examination, and it is very easy to use as the first piece.
Travel non-life insurance is attached up to 20 million yen by using a card to the destination.
Visa and mastercard are the main overseas, so I made Rakuten cards with VISA.
The great thing about Rakuten Card is that unlike other cards, it is 1% reduction no matter where you use it.
If the return rate varies depending on the store, it is troublesome to select a store, but it is simple if it is 1% in bulk.
In addition, if you make the withdrawal account Rakuten Bank, the points on Rakuten Ichiba are twice as much as usual!
Rakuten has 0 times the point between services, so you can use it more advantageously.
Rakuten Card Application Page (See details)
Life Card Student Edition
For students only, the return rate of overseas payments is the highest in the credit card world at 3% (pre-registration is available).
On my trip to Europe, I decided to create it because cashlessness is progressing.
Moppy was the only one doing the self-backing I'll explain later, as far as I can find it.
Like rakuten card, annual membership fee is free, and this is made with mastercard.
It is a card that does not feel a particular taste when the university student is finished, so it is canceled after use.
Life Card Student Application Page (See Details)
Sumitomo Mitsui Numberless Card
Line & Sumitomo Mitsui Card, which ended in March 2021, had a return rate of 3% for one year only.
Cards announced to be replaced do not have a card number to prevent peeping.
In addition, there are many epoch-making campaigns such as 20% reduction of usage fee only for two months.
Since rakuten card is returned by Rakuten points, the usage was limited.
Sumitomo Mitsui's V-Points can be used for regular card payment, which expands the range of use.
Sumitomo Mitsui Numberless Card Application Page (See Details)
Creditcé creation is self-back!
There are even better ways to create these creditoles.
It is a way to create a credit system via point sites etc. when making a creditor.
It is not illegal and is called "self-back", and it is a common technique for people who make use of poi.
The only way to do this is to apply for a credit card from the point site.
We will introduce a site with a high return rate, so please use it if it is good!
moppy… Rakuten Card 1200 yen return, Life card student version 2,500 yen return, many others
A8.net… Rakuten Card 5,200 yen, Sumitomo Mitsui Numberless Card 10,600 yen, many others


Articles about college students' money