I wrote this article because I wanted to print the data compiled in Excel in bulk from the Web to make a word book.
The printing paper used is "Multi-card word book perforated type 30 sides 5 sheets" sold by A-One.
You can create your own word book by printing and cutting data in Excel on paper.
Top: 30 sheets× 5 sheets (for 150 words) Bottom: 5 sets (for 750 words)
Prepare data for Excel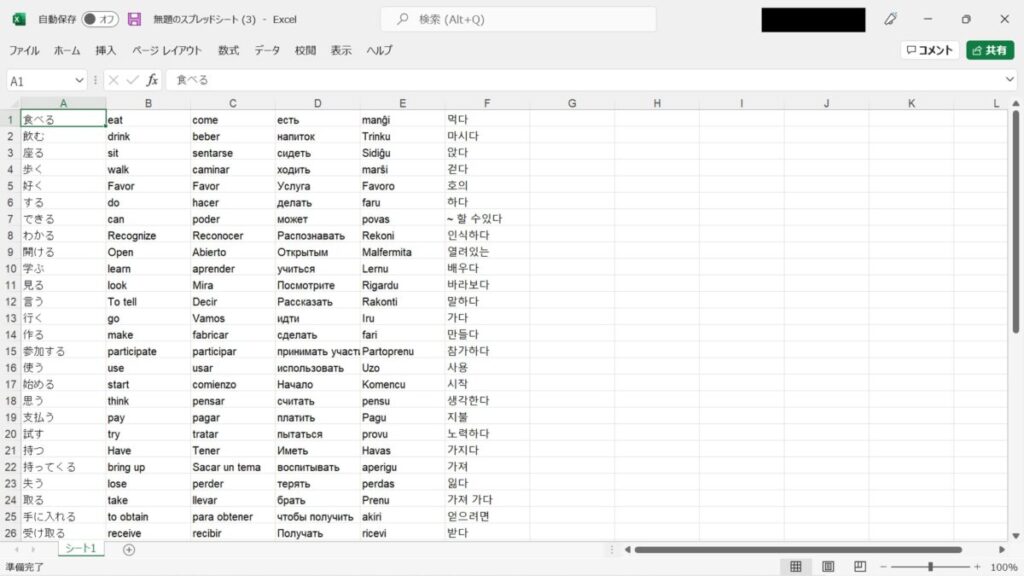 In Excel, the information you want to enter on the front and back of the word book is summarized in a list.
No headings, one line of data becomes one word book (multiple items can also be printed)
You can also use the Google Translate function in Google Sheets to output to Excel.
=GOOGLETRANSLATE (cell number, "original language"," "language to be translated")
Cell number: The cell of the word you want to translate
Original language: The language in the cell number
Language to translate: Language you want to translate
Label shop preparation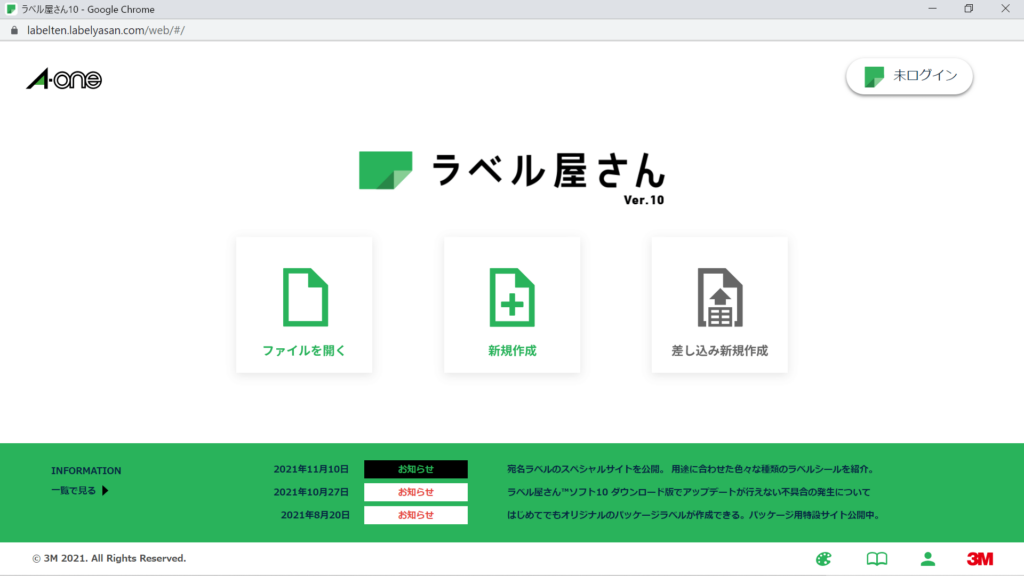 From the URL below, go to the "Label shop" site and select "Template" → "Merge New".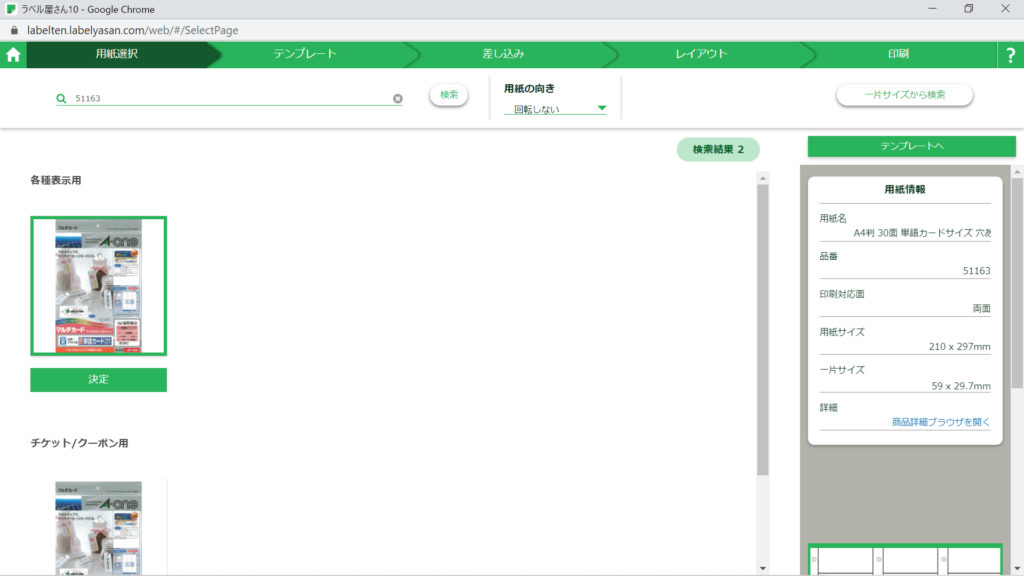 Enter 51163 from the paper selection, and then select Multicard Word Book Perforated Type.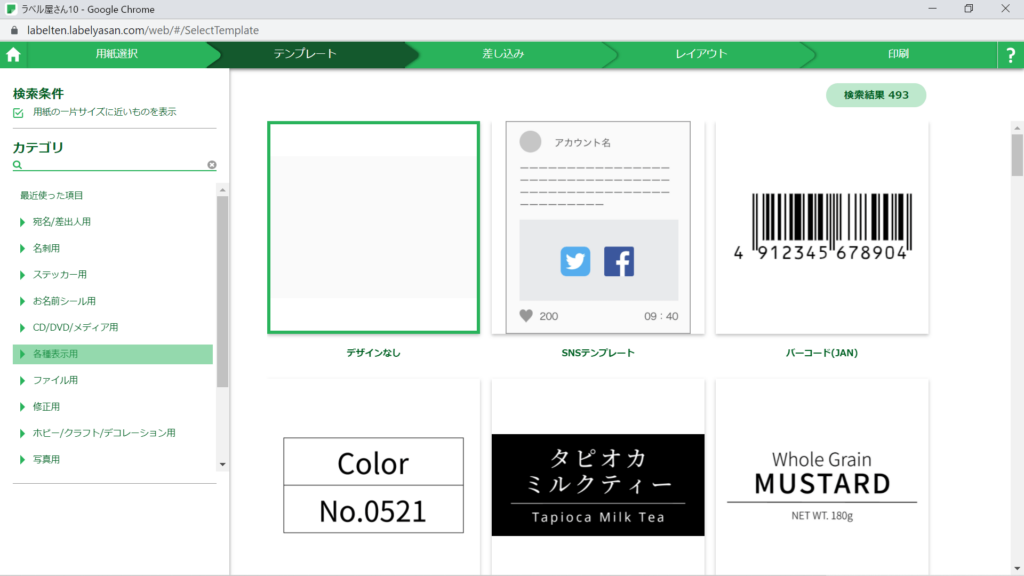 In particular, if you are not particular about the design, it is okay with "no design".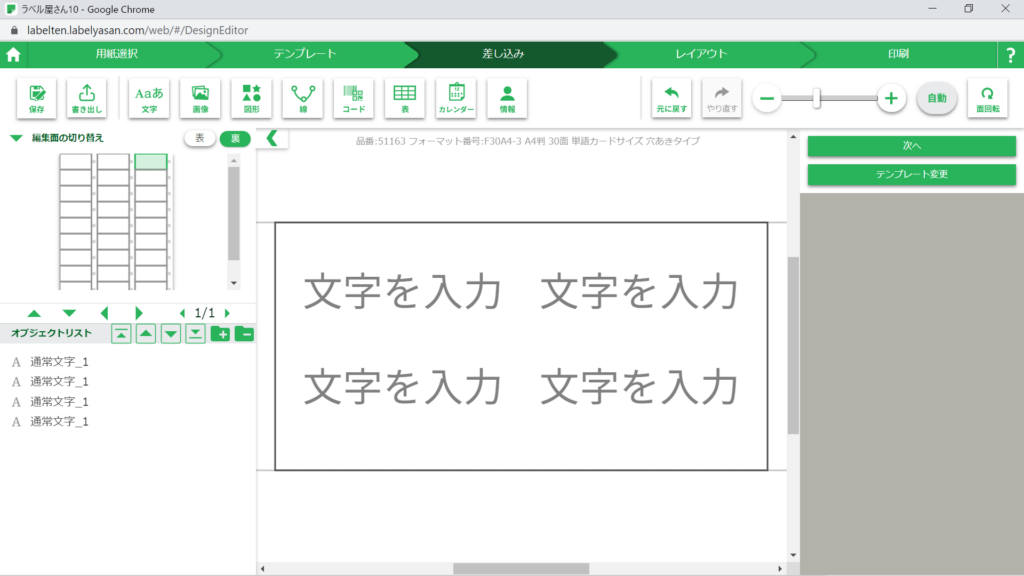 Select front and back to determine the size and location of the characters you want to type from The Letters.
Characters do not need to contain any specific values.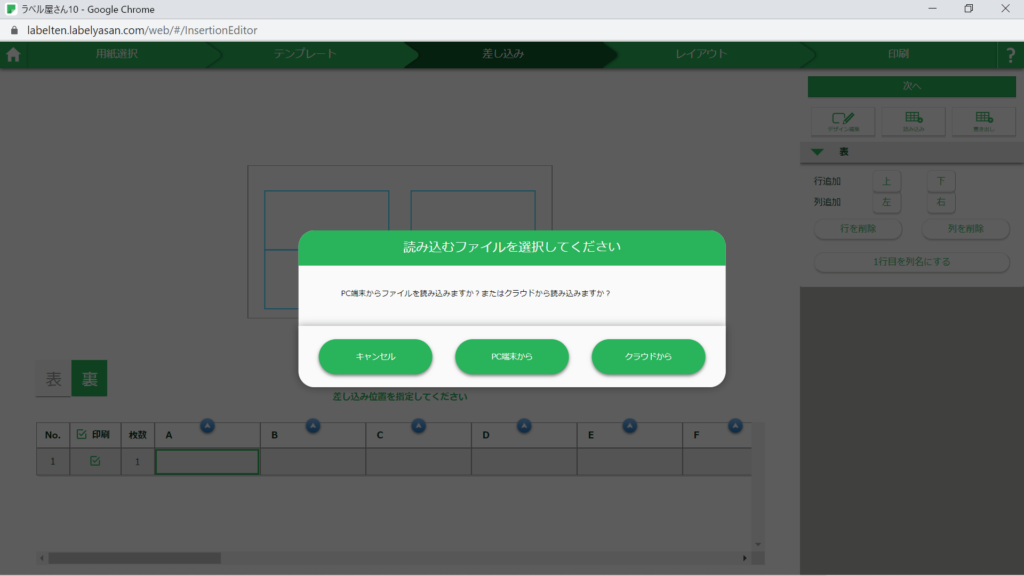 Select "Load" in the upper right in the same "Merge", select "From PC terminal" and select the Excel saved earlier.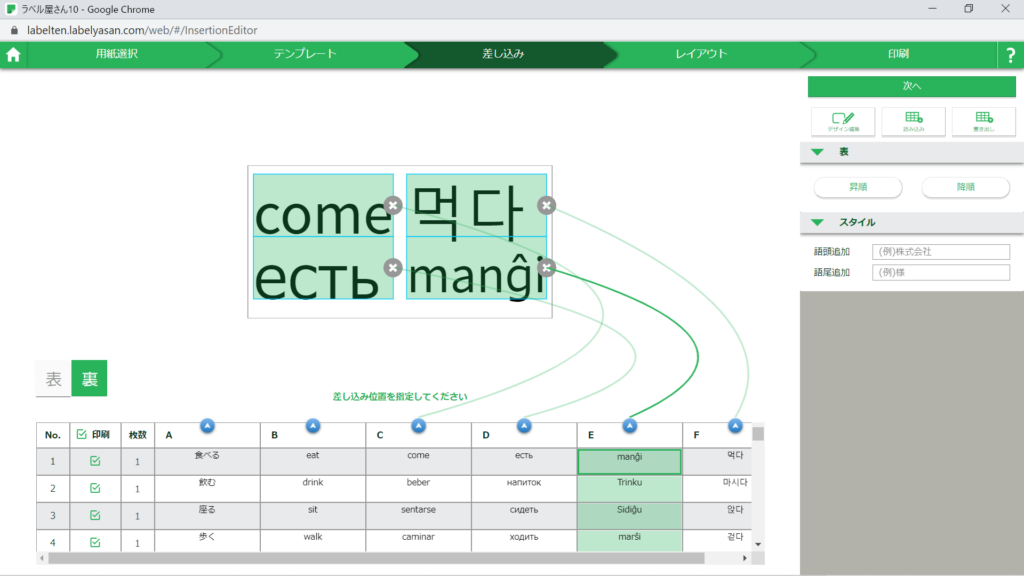 Press "△" above the table to select a column, and then click where you want to insert the association.
This time, "English" is displayed in the front, and "Spanish", "Russian", "Esperanto" and "Korean" are displayed on the back.
Print word book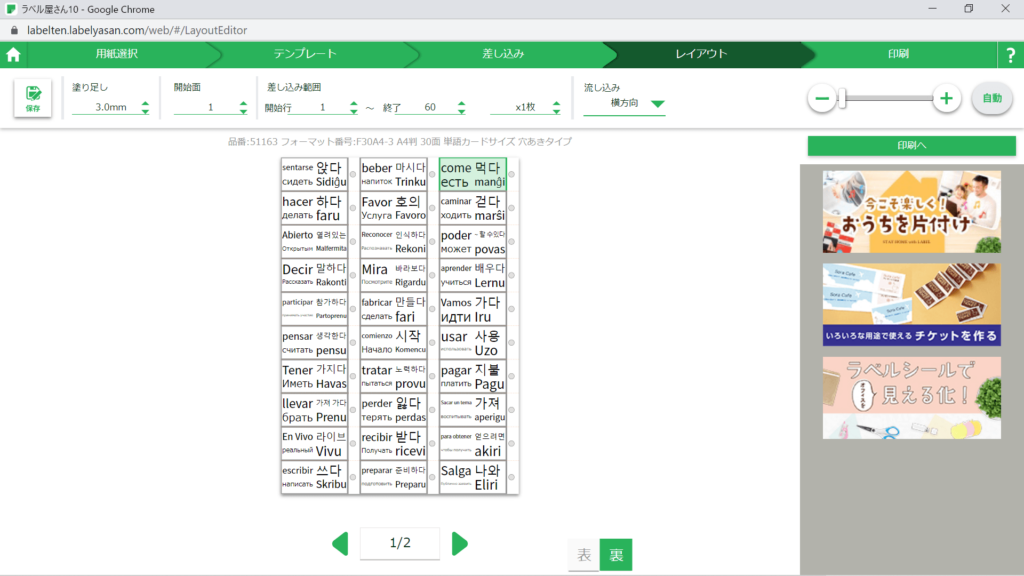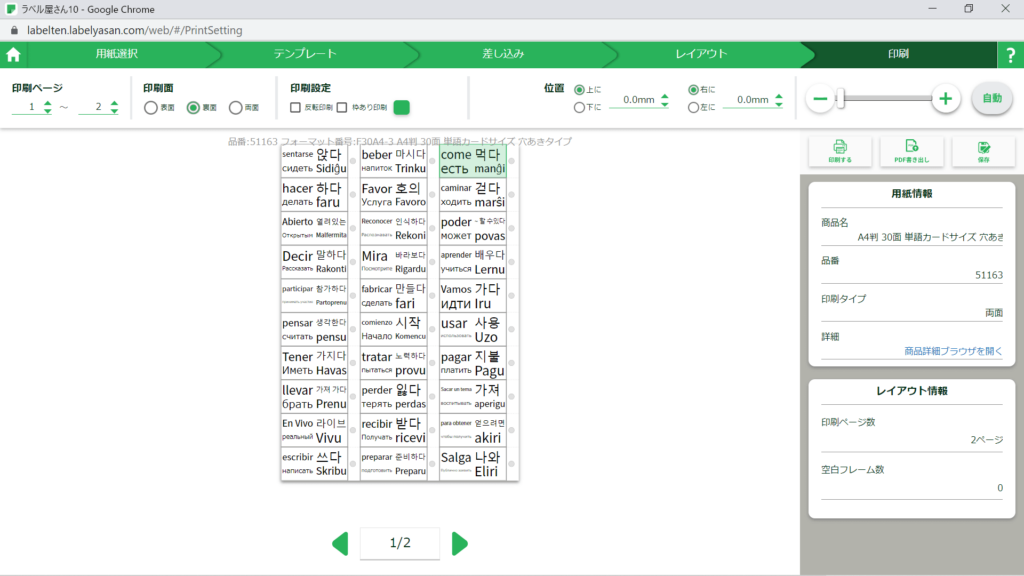 Before printing on paper, you may want to try printing (the bottom and left were cut at this density)
Top: 30 sheets× 5 sheets (for 150 words) Bottom: 5 sets (for 750 words)