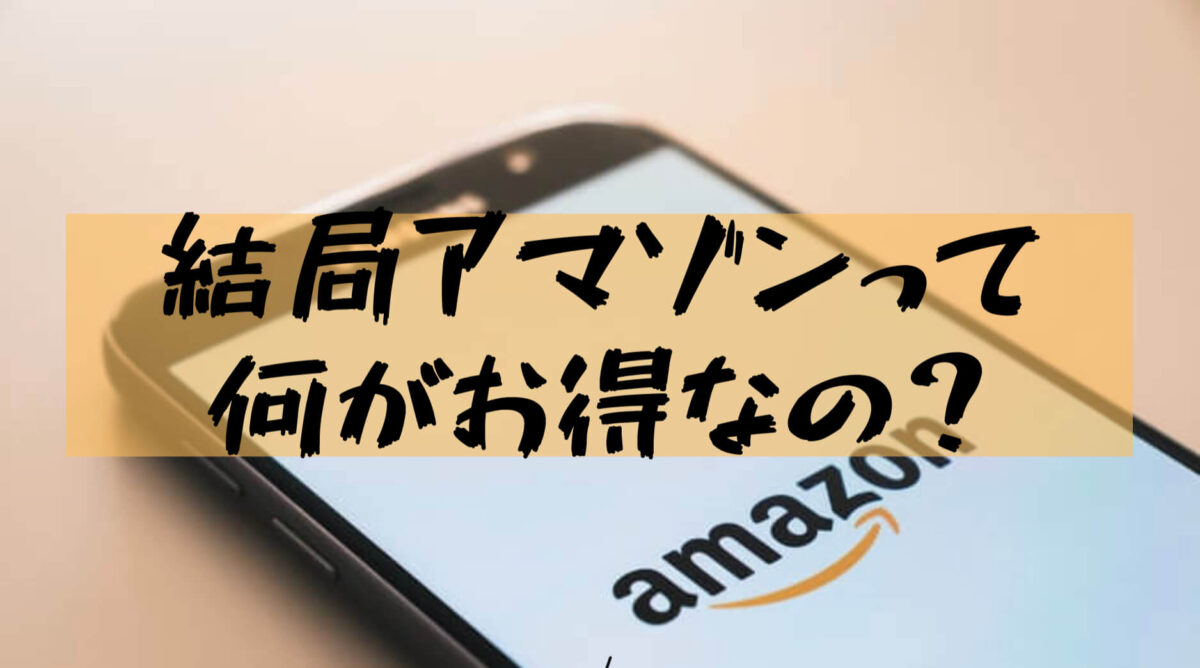 University students often use mail order sites, but amazon's service "Prime student" is recommended.
There are many sites that explain the enrollment procedure, but it may not be written what is actually useful.
Where prime student is useful for university students to actually use, I will briefly introduce how to use it well!
What is Prime Student?
Amazon Prime (Prime member) is a service that can be used at half price for up to 4 years while in college.
Amazon aims to get students to know the goodness of Prime members and get future customers.
The price comparison with "Amazon Prime", which is a regular member, is as follows.
Amazon Prime: Annual fee 4,900 yen (monthly conversion 408 yen)
Amazon Student: Annual membership fee 2,450 yen (monthly equivalent 204 yen)
The service that can be used is almost the same as "Amazon Prime".
(Prime Music is a fee, but there is a campaign where points are returned)
Prime Student Content
The content is roughly the same as "Amazon Prime", but there are also benefits that prime student can only do!
Make your most frequently used services bold.
Unlimited reading of books, manga, magazines, etc.
Unlimited viewing of eligible movies and TV programs
Listen to more than 1 million songs
10% Points At The Time Of Purchase
Free and unlimited use of express shipping
Always discounted products covered by software
Unlimited use of Twitch
Save as many photos as you like
Prime Now in as little as 2 hours
Join the deals 30 minutes early
Amazon Pantry
2% points on Amazon Mastercard
4 is limited to Prime Student, 3 is limited to paid members of Prime Student.
Amazon.co.jp: Prime Student – Great Deals For Students
Prime Student Benefits
Only college students.
Prime Student can only be registered with those who can prove that they are enrolled in a university.
In addition, since you can only be a member for 4 years while you are in school, the sooner you register, the better.
How much you can use depends on what people use and how much of their Services.
However, it is too much of a problem not to use the plan as I mentioned earlier.
Benefits at a cheap
Prime Student offers the same service as a Prime member at a lower price.
In other words, ordinary people can receive half the service they receive even if they pay doubles.
In addition, there are benefits only for students, so you can receive benefits such as Amazon Prime at a real half price.
It's not difficult to get more benefits than you paid if you use it well.
Amagifu is convenient
The easiest way to exchange points for An Amazon Gift Certificate is on the Survey Points site.
If you try to change it to cash or other points, there will be a fee, but the amagifu may increase.
In addition, Amagif is sold at a fixed price in cash voucher shops and online, and it can be used.
If you shop on Amazon with these services, you can buy products at a lower price than usual.
Japan's largest electronic gift certificate trading site "Amaten"

Long free trial
Currently, due to customer conflicts, there are many "free trial periods" of about one month.
The purpose is to renew credit card payments by developing new customers and forgetting to cancel?
Prime Student has a six-month experience period, and if you turn off payment renewal, you don't have to worry about forgetting to cancel.
In addition, there are various payment methods so that students who do not have a credit system can register.
I can use it with family and friends.
Because it is the same account, browsing records and purchase records remain, but if it is still good, it is also ○ to use multiple.
You can use the great service as much as you want at a price for one person, so there is absolutely no way to use it.
Prime Video and kindle have too many deliveries and can't benefit enough alone.
If you have brothers and sisters, it is also possible to continue receiving prime member scores for a long time …
Summary
Even though it is for the future acquisition of fixed customers, Prime Student can be said to be a very advantageous service that can be used.
I can recommend it with confidence in that even I am using it as a saver!
A good way to use it is for students to register with Prime Student and share their accounts with family members.
You can not buy products secretly to your family, but it is recommended because you can use down the service at a low price.
If you're interested, why not try it from a 6-month experience?
U-NEXT recommended in combination with Prime Video
Japan's largest video-on-demand < U-NEXT > free trial now!

Have fun with Prime Students