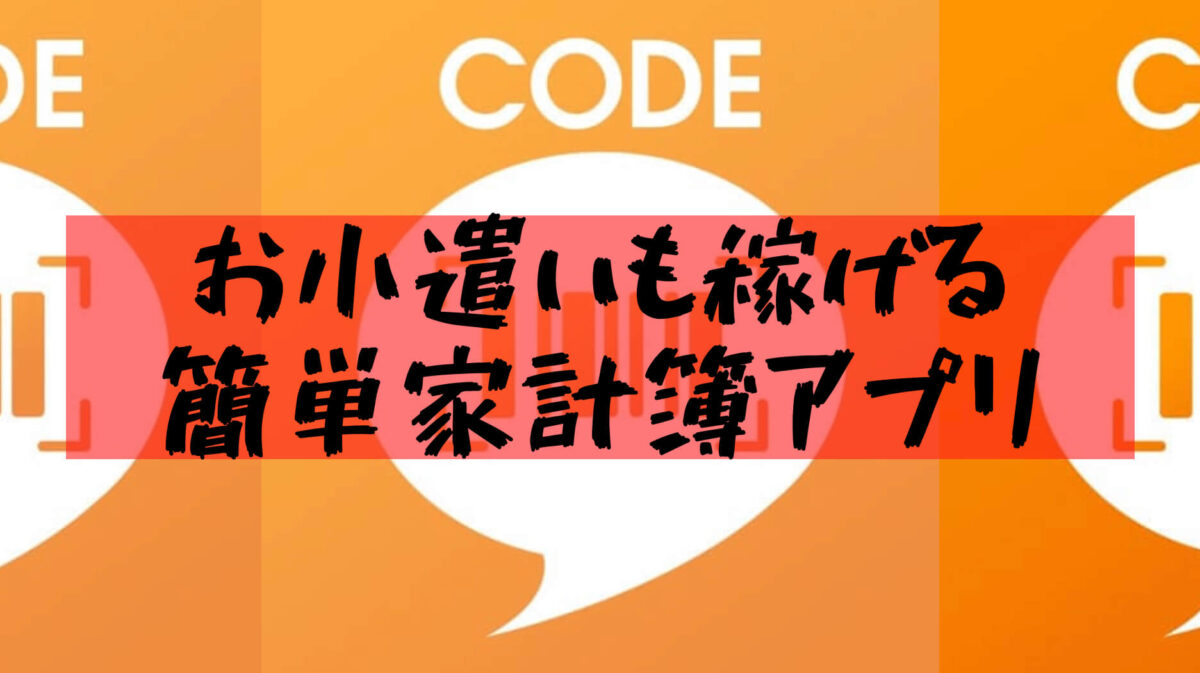 If you live alone, it is difficult to manage money, and it is difficult to grasp the money spent.
It is serious to write it in the household account book every time shopping though the household account book is effective for saving money.
This time, I will introduce an app that can make a household account book just by taking receipts and accumulate points!
What is the household account book app "CODE"?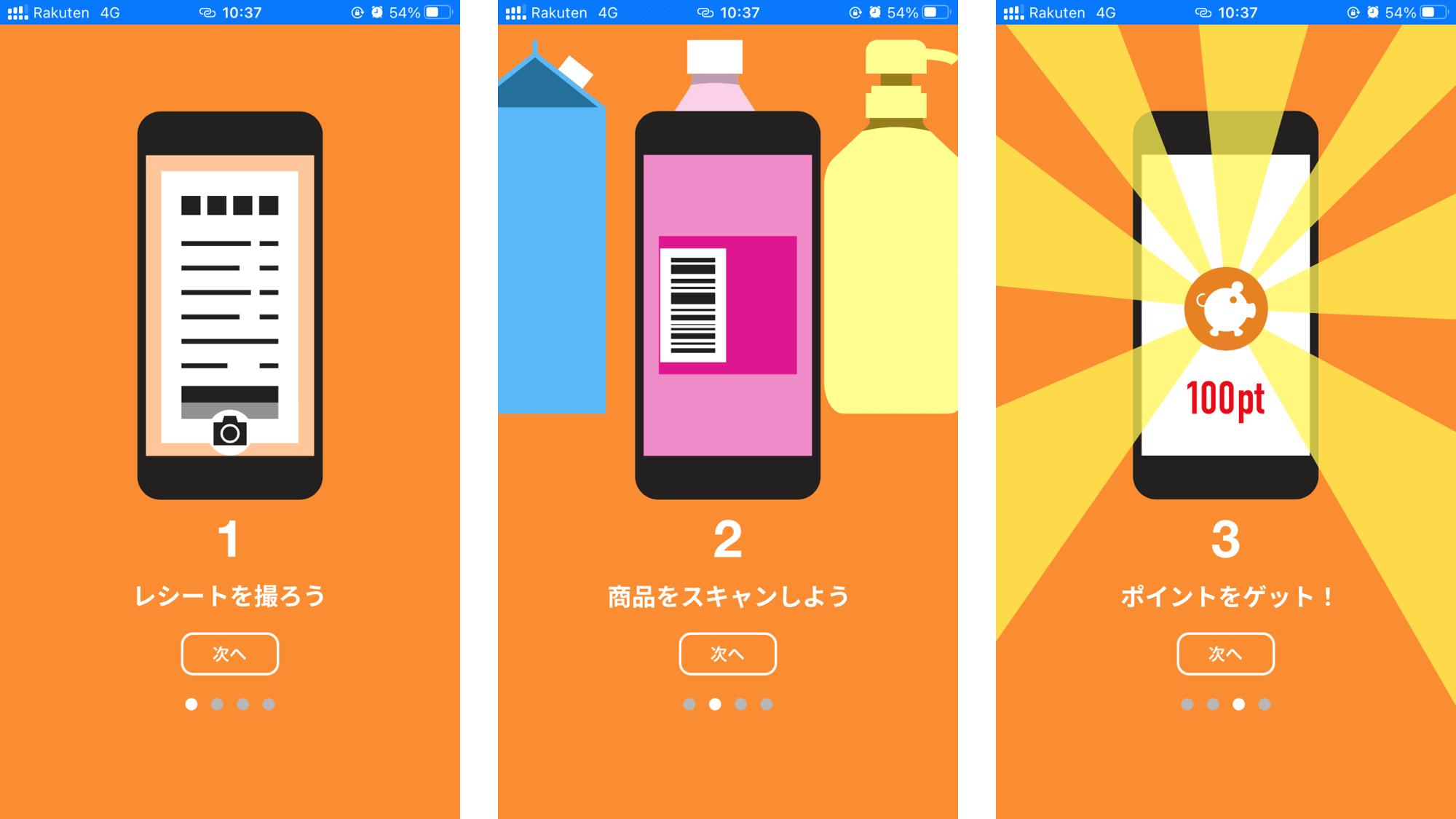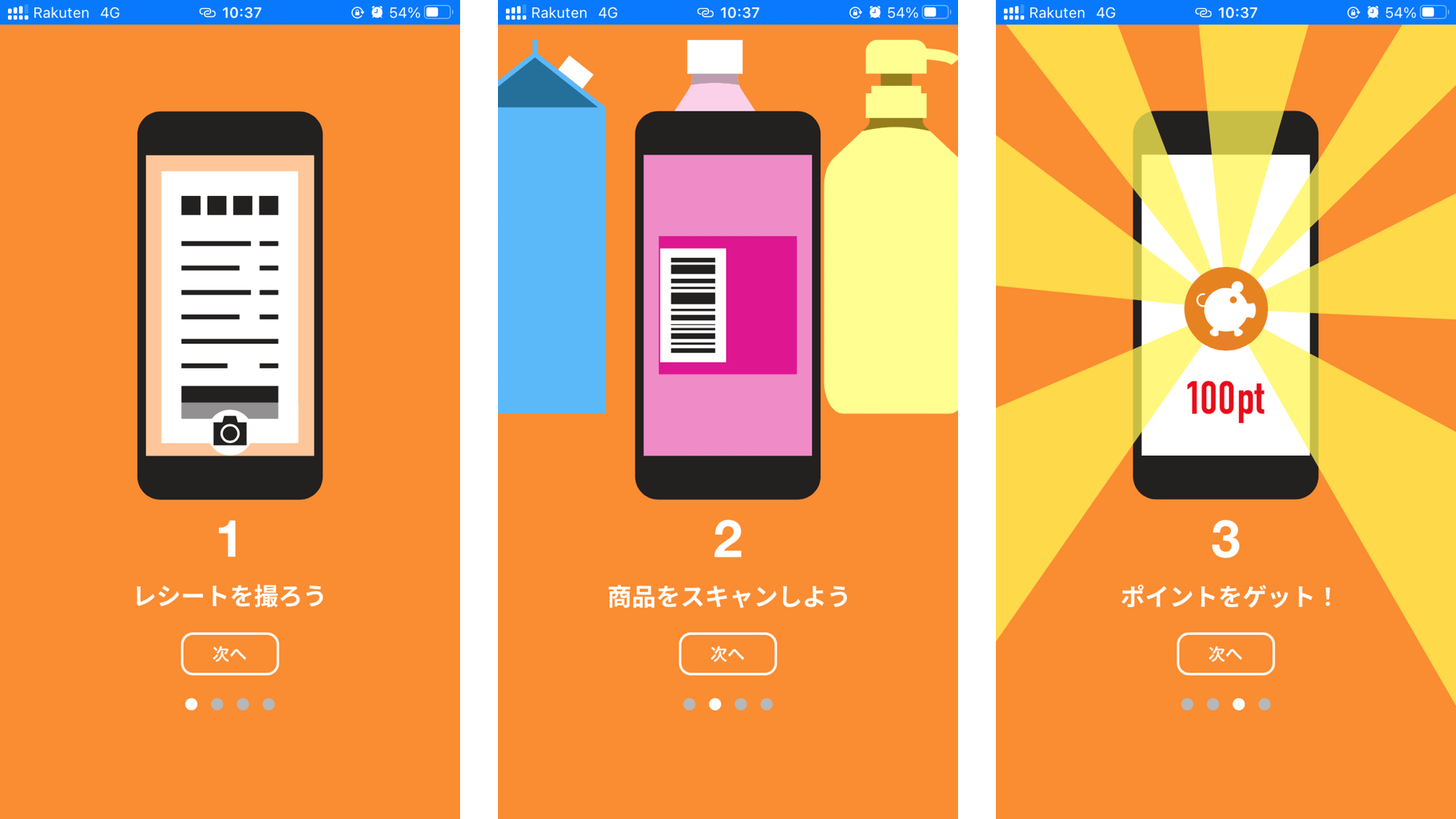 CODE is an application that allows you to create household accounts with product receipts and barcodes.
Barcode reading has been around for a long time, but it's rare to be able to do it with an app.
It has become an application characterized by a high return rate that can accumulate points without leaning on the product.
Unlike other apps, you can earn points without purchasing specific products.
The points earned are 1 point = 1 yen, and you can exchange them for various gift certificates with "no fees".
How to use the household account book app "CODE"
CODE registration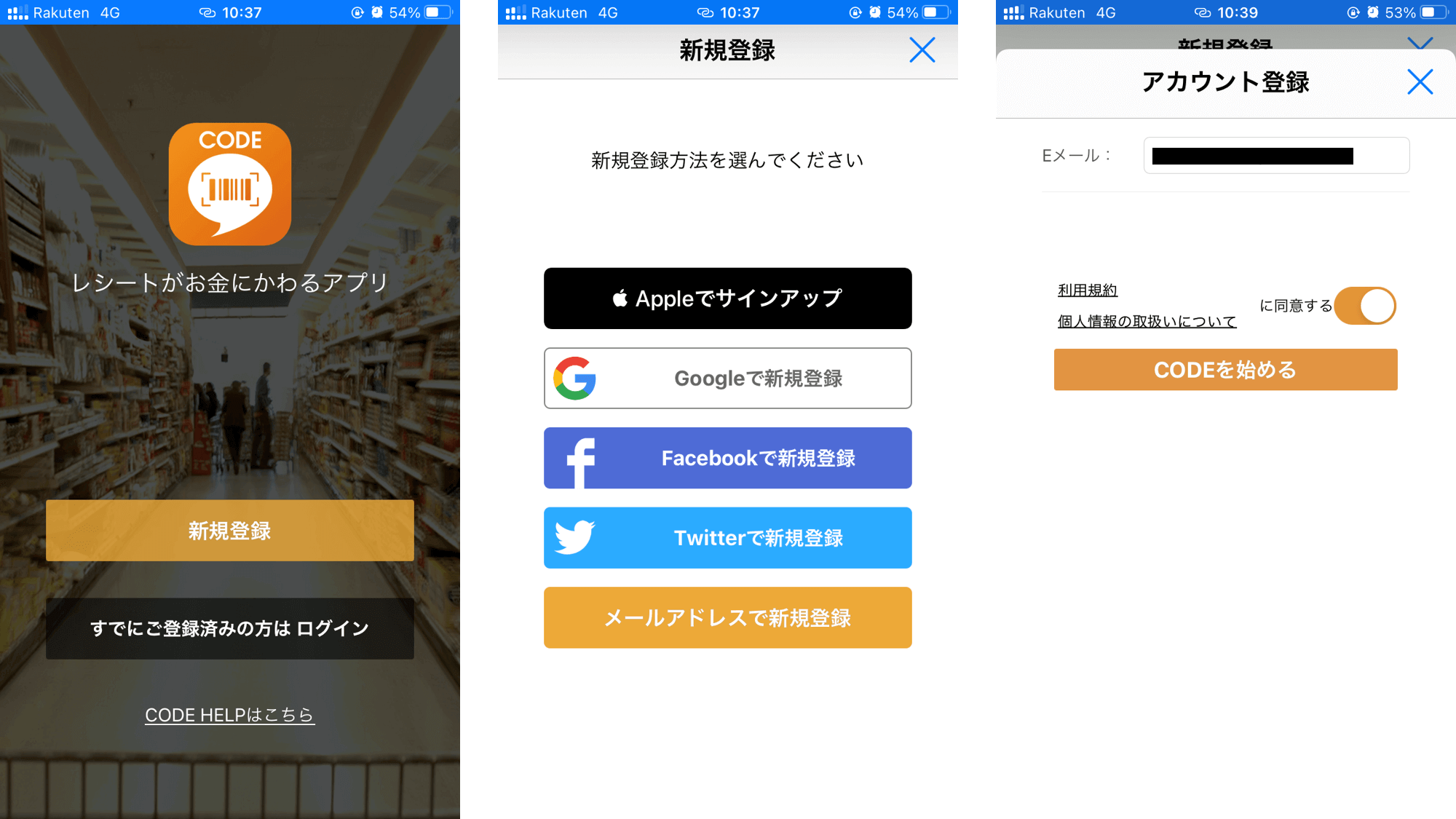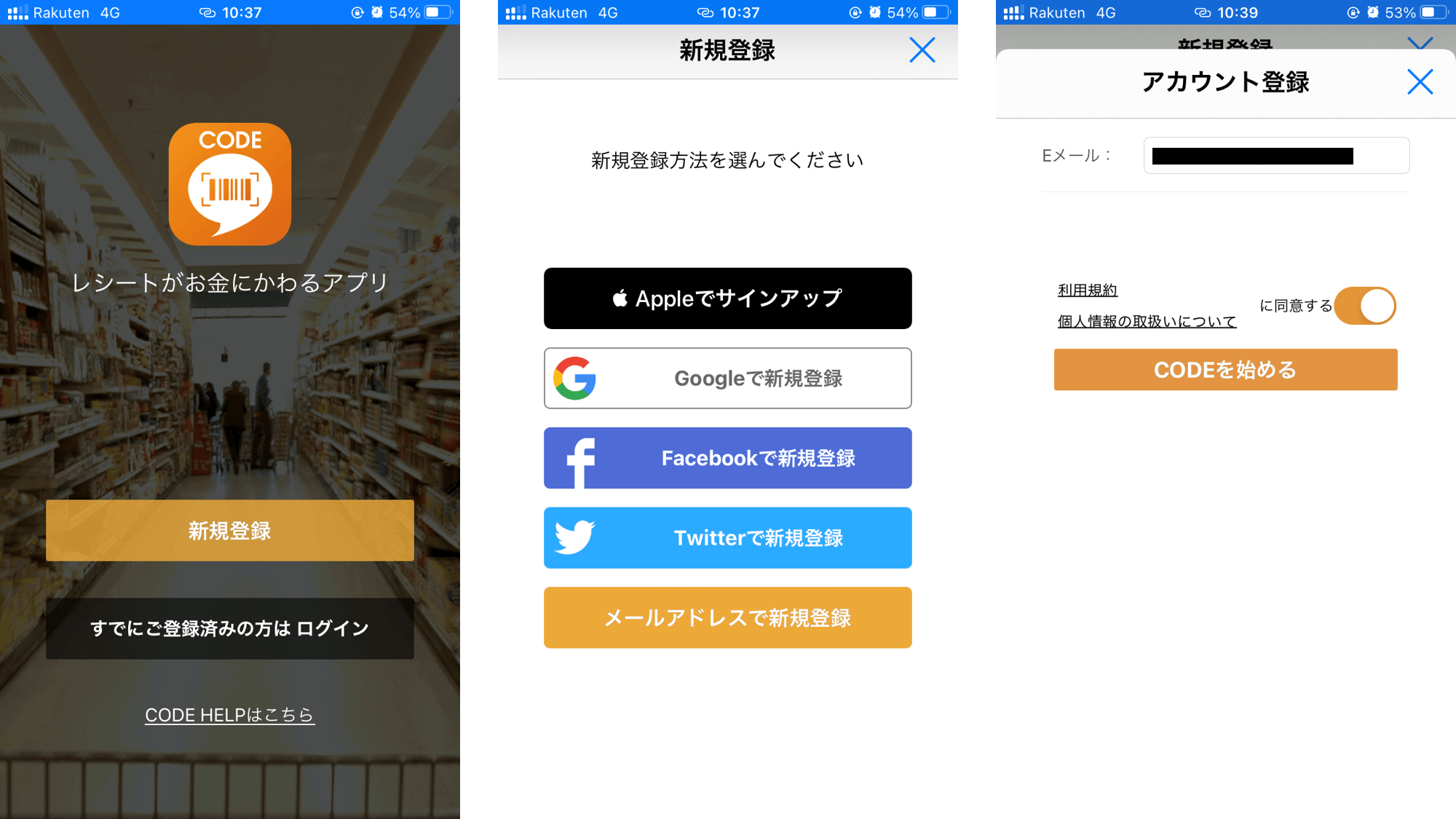 Once you've downloaded the app, create an account in "New Registration".
There are many ways to register, such as Apple, Google, Facebook, Twitter, and email address.
Accept the terms and conditions and tap "Start CODE" to complete registration.
There is no need to register a bank account or point card, so it's easy!
CODE Shopping Registration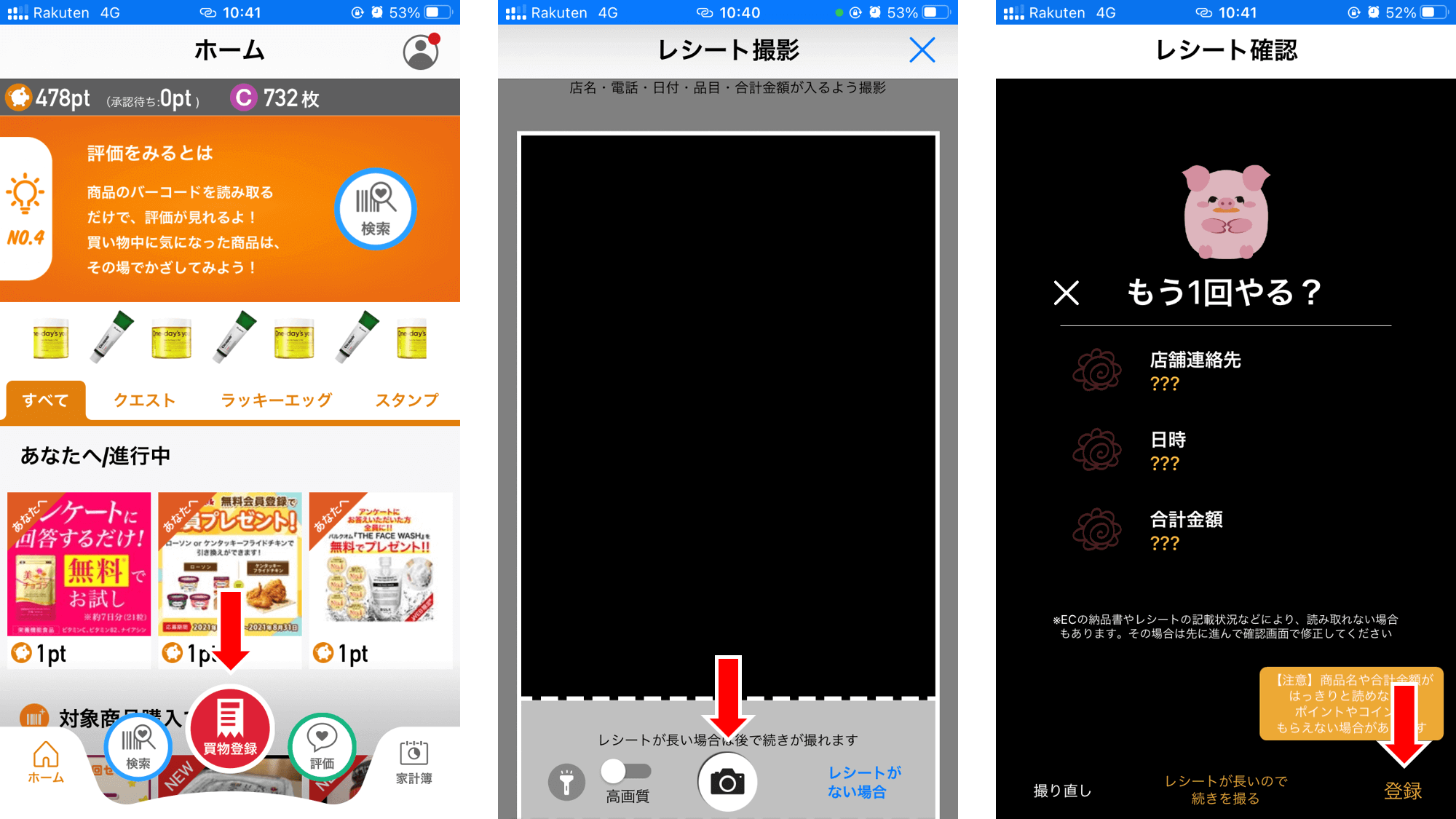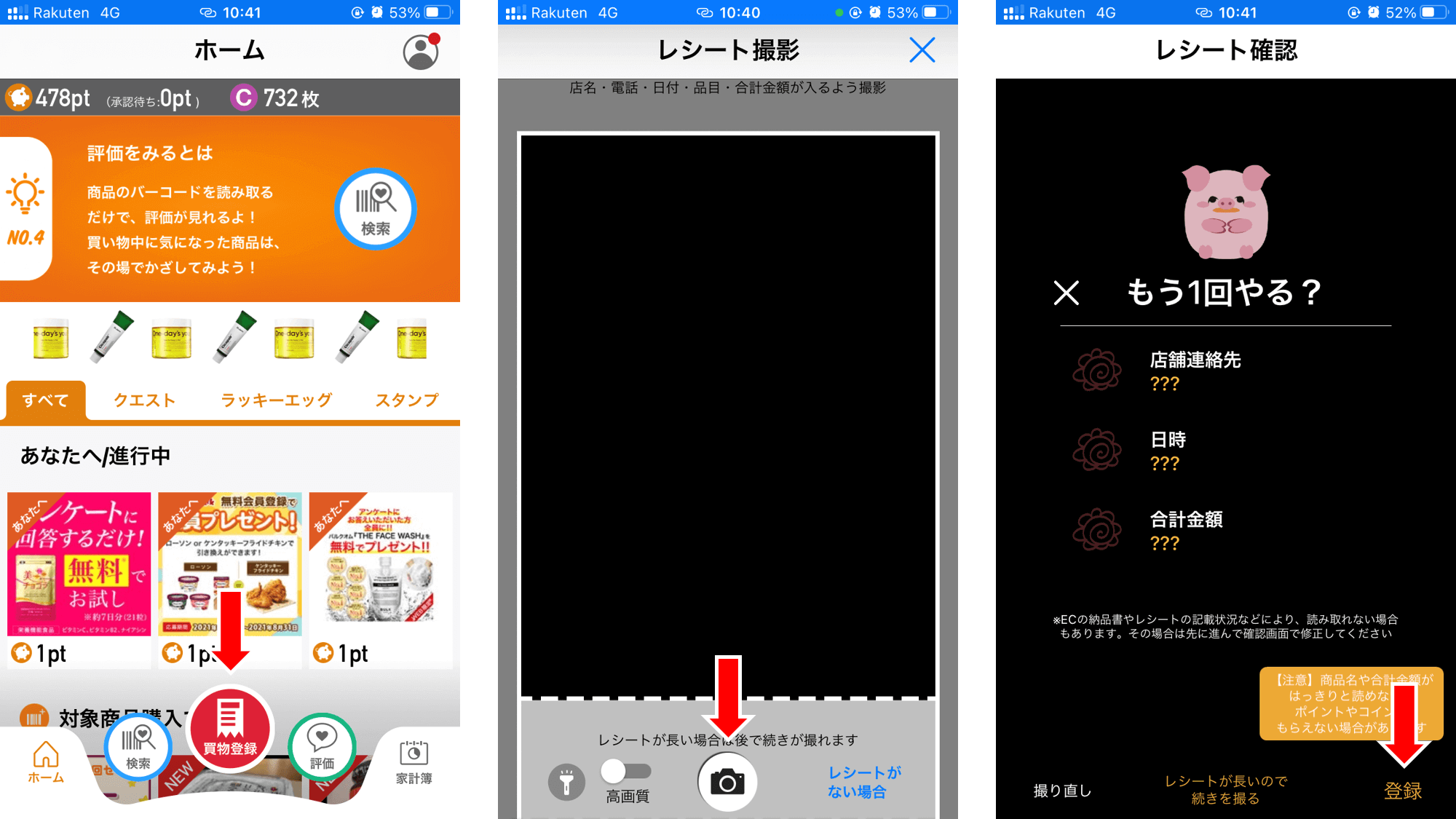 When you shop, don't forget to set aside receipts and items.
(You can enter without receipt, but note that you can not get points)
The recommended timing is "before shopping and coming back and putting it in the refrigerator"
Once you've launched the app, tap "Register to Shop" at the bottom right.
On the shooting screen, the receipt is displayed with the name, phone number, amount of the shop.
You can import the amount automatically, but you can enter it yourself later.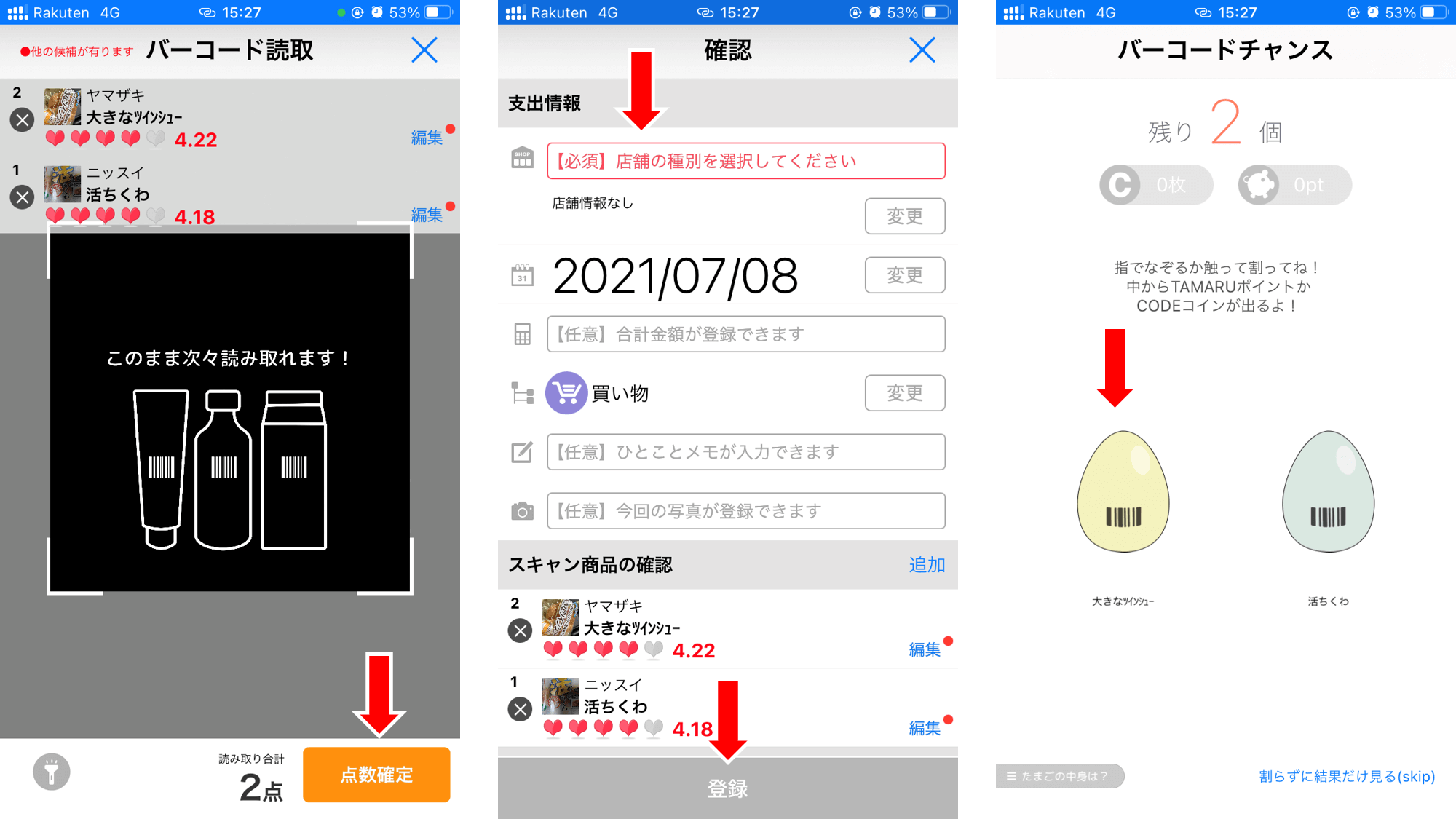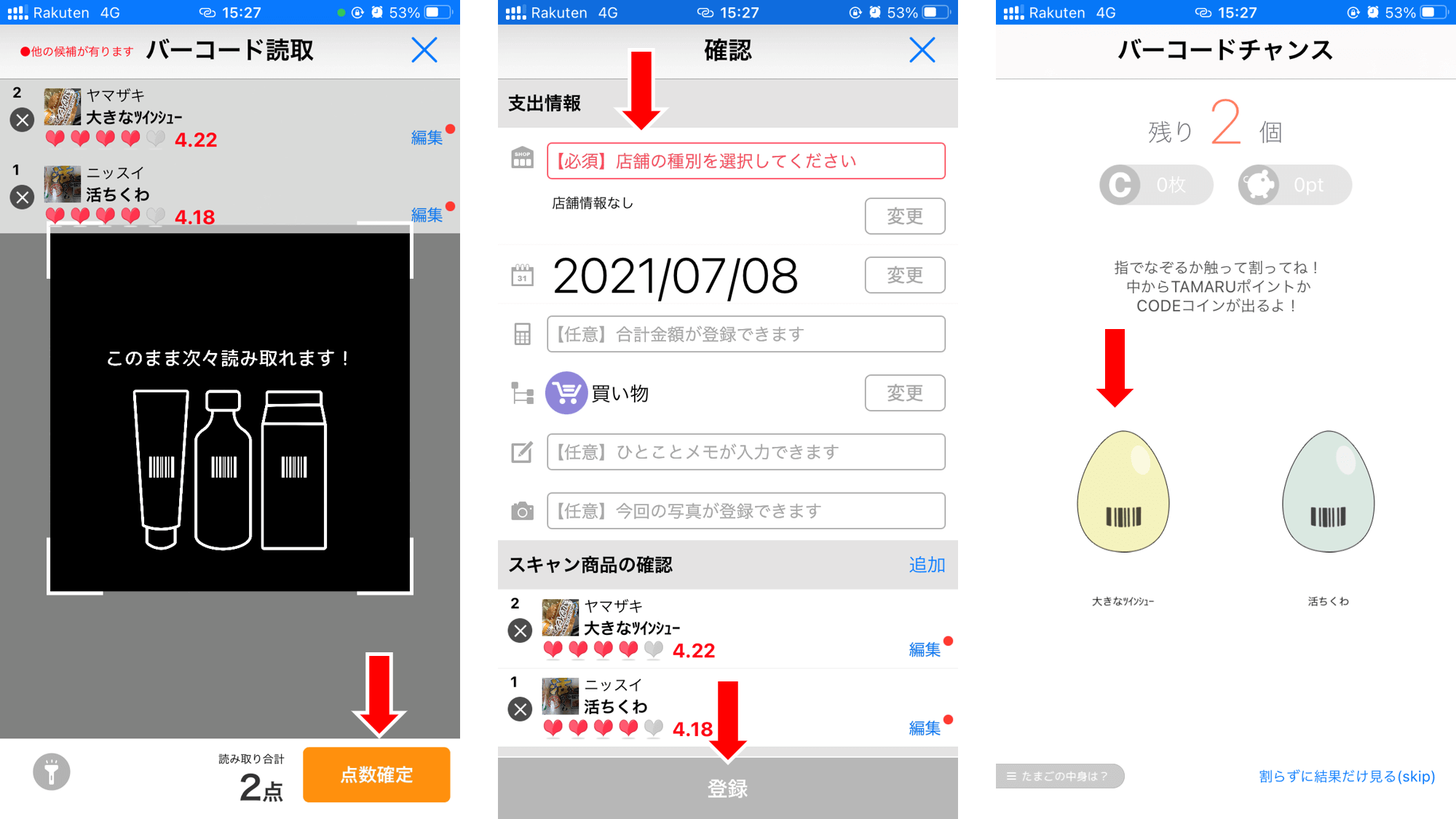 You can earn points by reading the barcode of the next purchased product.
If you take only a receipt when it is troublesome, the amount will be reflected, so it is also good.
Please note that if you scan for items that are not on your receipt, they will be canceled at a later date.
When you have finished reading, press "Confirm points", put the information and press "Register".
If you have read the information properly in the receipt shooting, you can omit the input here.
Finally, tap the egg of the number of registered products to get Tamaru Points or coins.
Tamaru Points are 1 point = 1 yen, and coins can be used for lottery applications.
Tamaru points are usually 1 point, but sometimes 10 points etc. appear.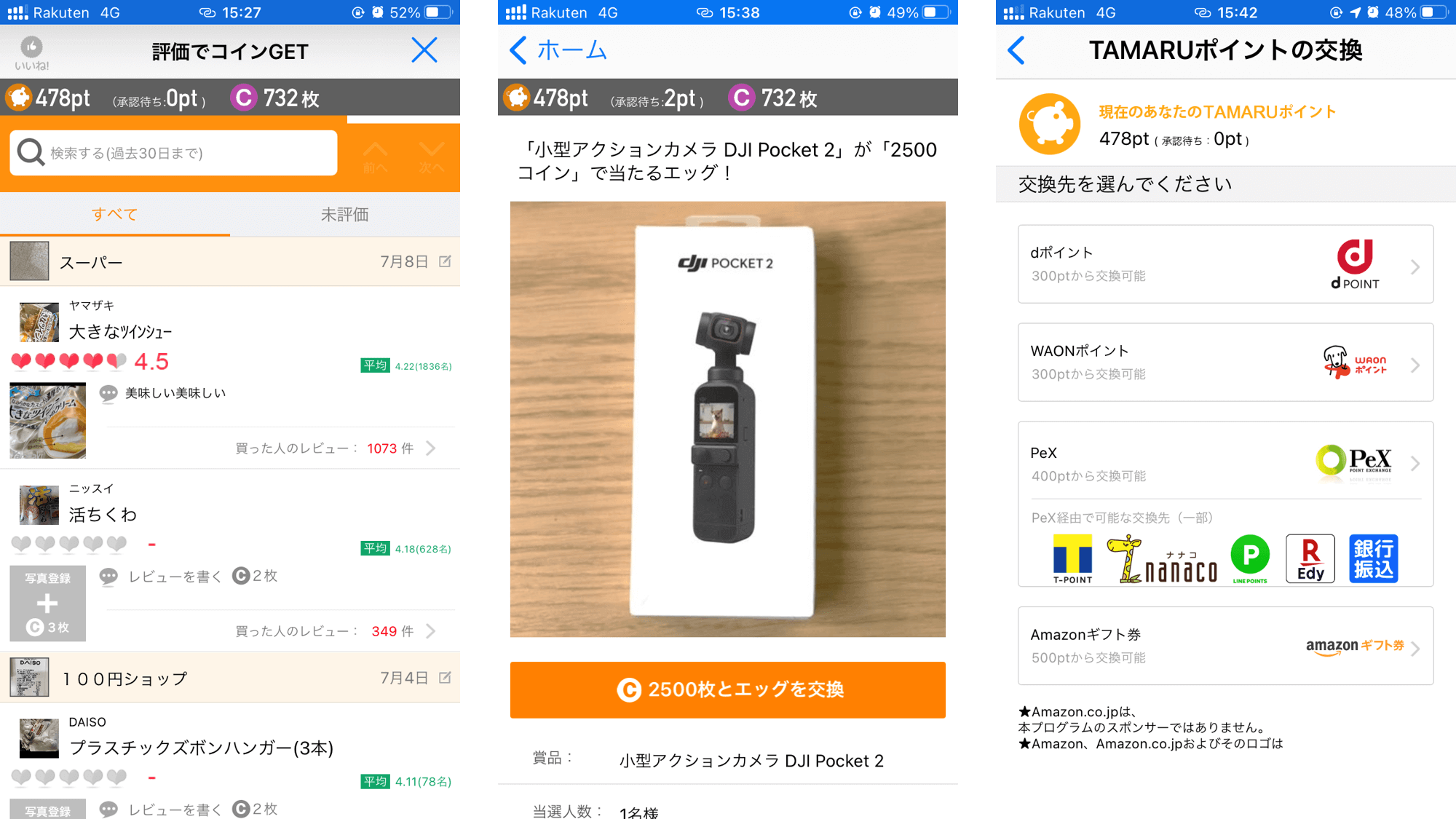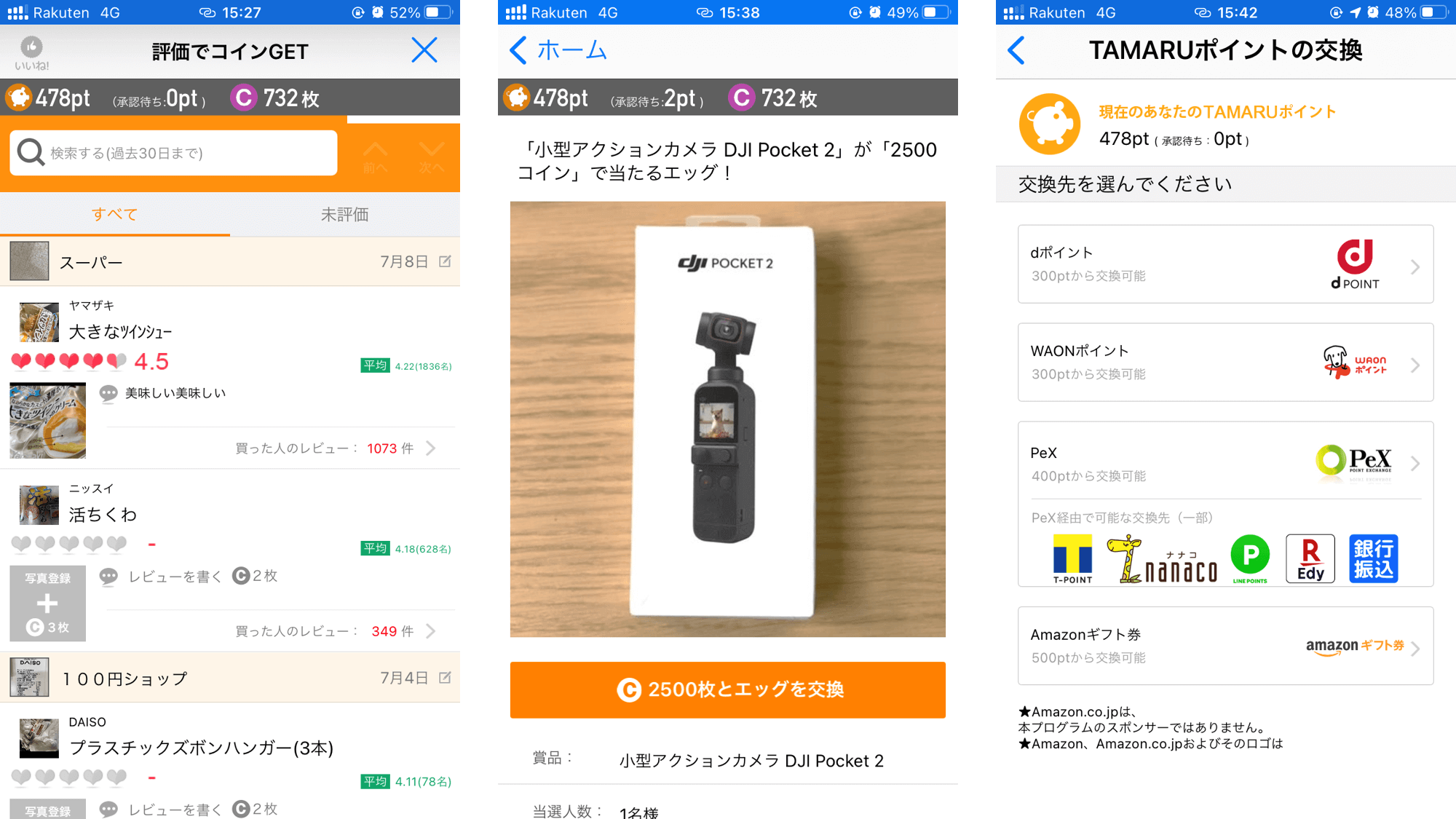 If you write a review of the product you bought, you will receive 3 coins per coin!
Personally, coins are just a bonus, and my favorite is Tamaru Point Amazon gift certificates.
If you do it steadily, you can exchange it for an Amazon gift certificate of 500 yen in about 4 months.
I think that it is good because it is a case of the household account book making though it thinks that there are a lot of people.
CODE Household Account Book Confirmation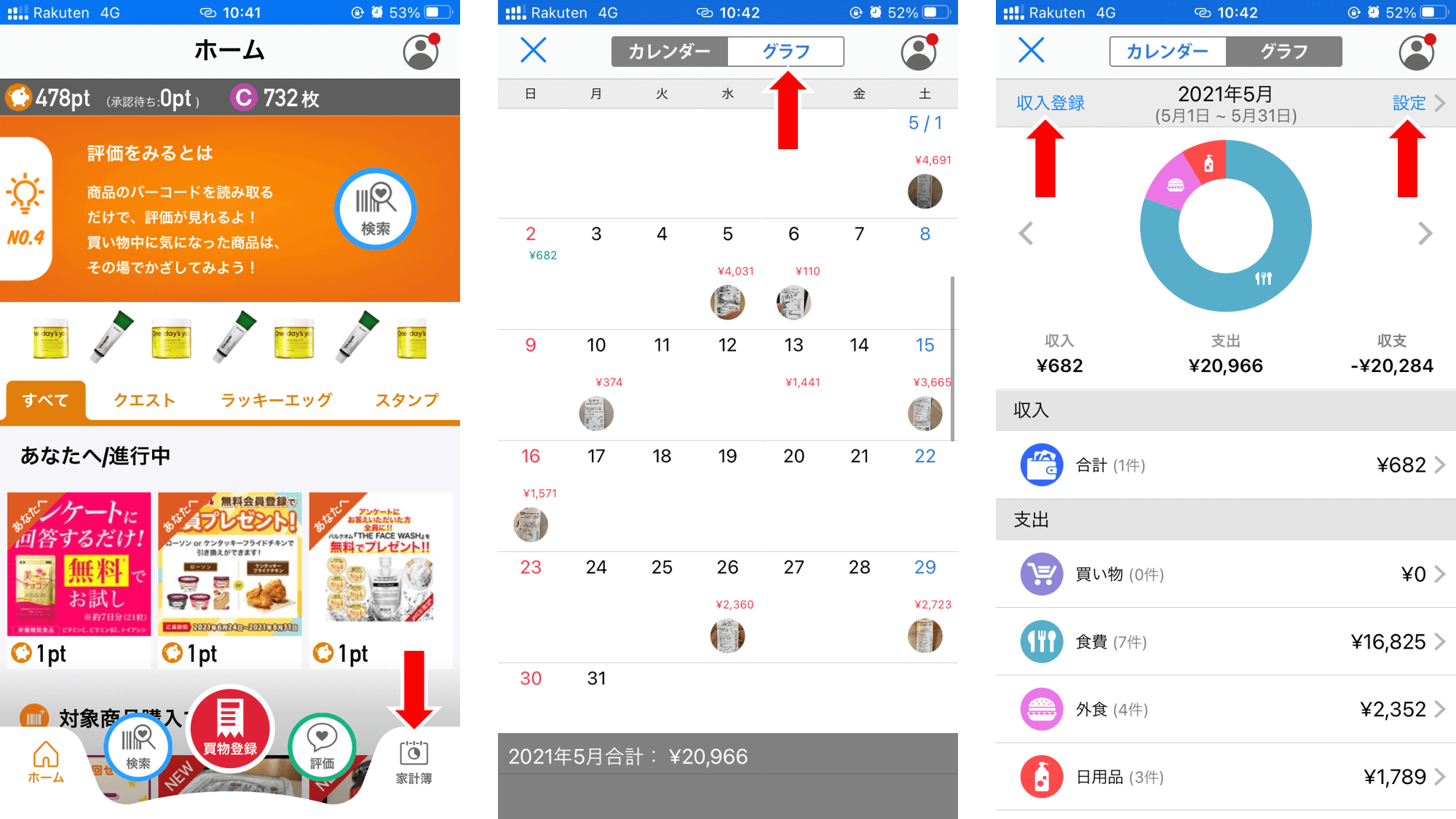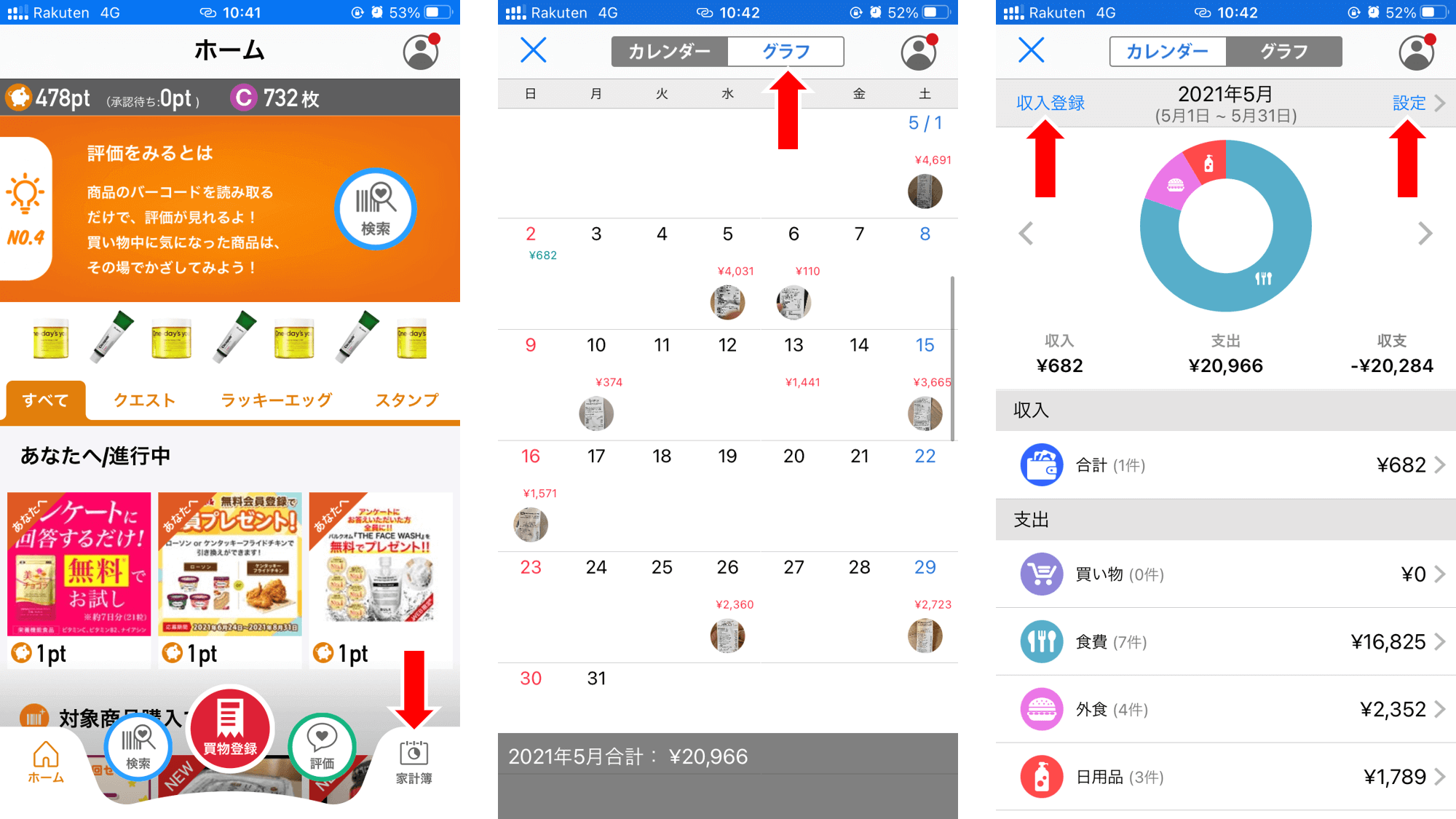 Registered purchases can be checked in calendar and graph format from the "Household Account Book".
Both types will show you saved details and photos of your receipt.
You can register your income and pay rent regularly from the "Income Registration" and "Settings" above.
A handy app of a secret place
Speaking of household account book apps, there are various apps including Money Forward.
However, there are people who are troublesome or anxious about linking bank accounts and credit cards.
In that respect, code is safe for personal information etc. because it only needs to create an account.
In addition, there are many apps that accumulate points by taking receipt shooting, but there are many fixed products.
"CODE" is easy to earn because all products are attached tamaru points.
Please use it because it is a recommended app that you can make use of poi while managing household accounts!
Saving money, how to spend money