Cashless payments have also become popular due to many campaigns, and they usually do not carry wallets with them.
Introducing convenient and affordable cashless payments recommended by university students who like minimalists and gadgets.
The trick is to understand the advantages and disadvantages of each and use the main, sub, and others well!
Payment instruments you're using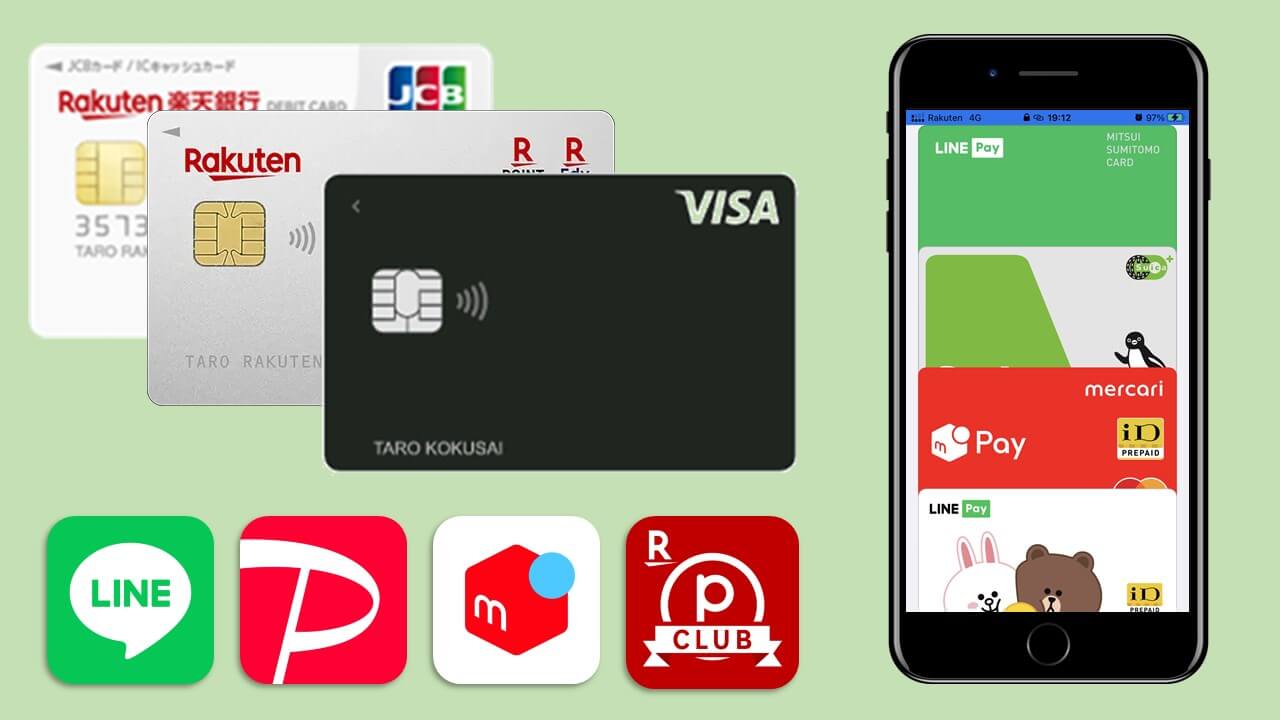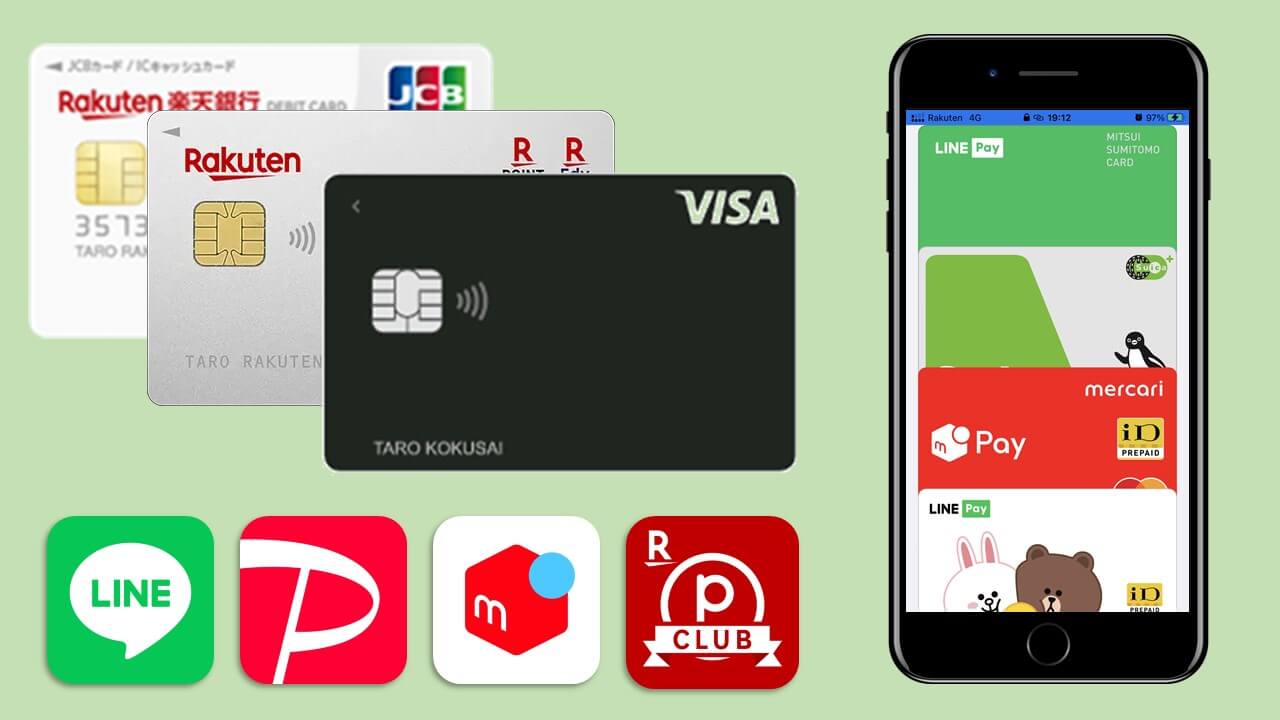 Card
Sumitomo Mitsui LINE Pay Card
(Rakuten Card)
(Rakuten Bank Card)
It is a Rakuten card with a return rate of 1% anywhere for everyday use, but now the LINE Pay card with 2% reduction is advantageous, so it is the main.
Cards with high return rates are used when paying at stores, and Rakuten card payments are used for electric water supply that is troubled when canceling.
Rakuten Bank's card also comes with a JCB debit card, but I've rarely used it.
QR code payment
LINE Pay
(Merpay)
(Rakuten Pay)
(PayPay)
Line Pay is the main reason because the return of line pay card is this point now, and it is relatively easy to collect points.
Line points that cannot be used for payment in general can be exchanged by depositing them into LINE Securities and withdrawing them to LINE Pay.
It is said that it will be able to be used in PayPay stores, so it seems that other apps will just be put in just in case …
Apple Wallet
Since the return rate tends to be low, we only use mobile Suica.
LINE Pay supports iD, so you may want to pay when the store is crowded.
Basic concept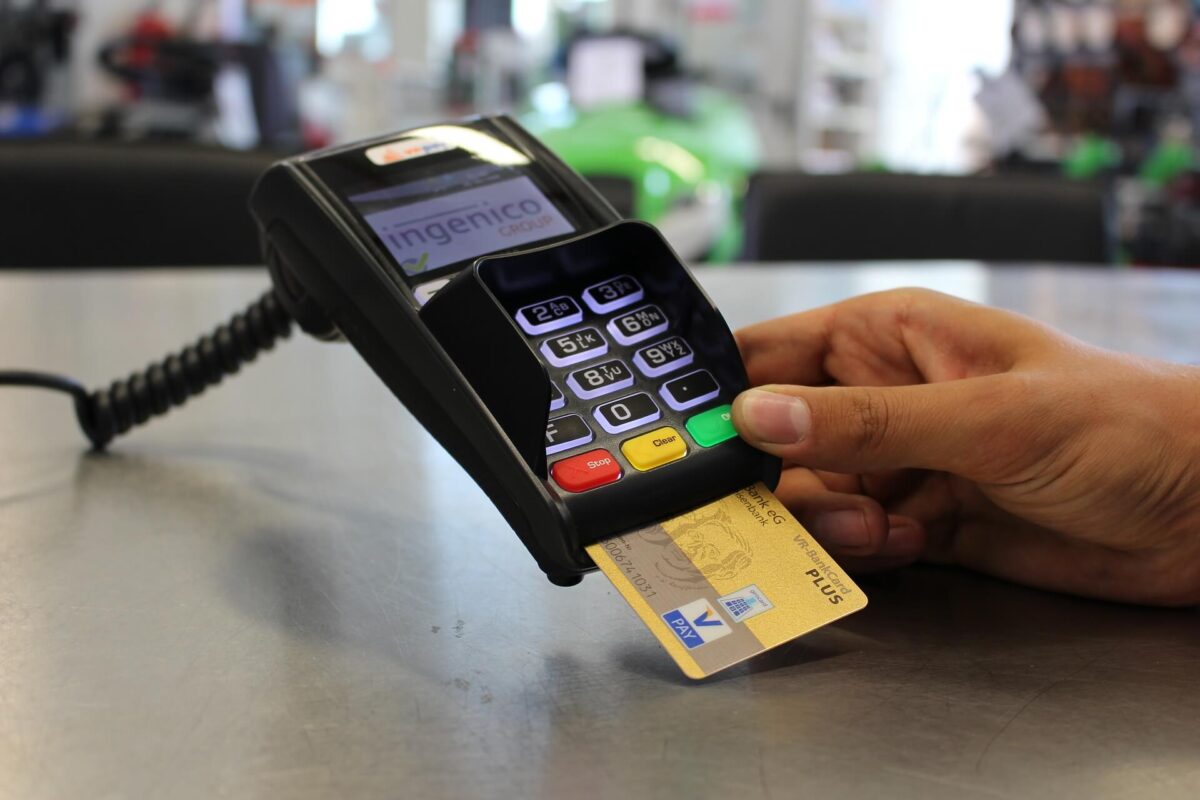 Card: Transfer at return rate
Rakuten Cards are insurance for Rakuten Ichiba's SPU and when the return rate of other companies is lost.
Rakuten Card is a uniform 1% reduction regardless of the store, so if you are not familiar with it, this is fine.
Since points are accumulated even with a debit card, is there a lot of debit use from the convenience of being able to drop cash?
Line Pay cards are 3% reduced for one year only, and numberless cards are 20% for 2 months only.
When the campaign is over, cancel and transfer to another card before forgetting and taking the annual fee.
Annual membership fee is free for many years! Standard in the cashless era [Sumitomo Mitsui Card Numberless]
QR code: Have all kinds
At a minimum, you should have "PayPay", "LINE Pay" and "Merpay", which are the main QRs.
Because we have a hemorrhage service that each company overdoed due to the hegemony battle, delicious tokodori is recommended.
Basically, you can pay by credit card, but only 20% return and 10% OFF coupons are careful.
PayPay can often be used at private stores where cards can not be used, so it may be a loss to have it.
You can pay easy and tok with one smartphone! 【PayPay】
Apple Wallet: Point Consumption
I'm setting up a payment that can't be substituted for anything else by holding up my iPhone.
Suica cannot be substituted for anything else, and if you make it mobile Suica, you will receive 0.5% JRE points.
Jre points can be exchanged equivalent to watermelon balances, so there is no better way to register.
iD is used to digest points that have been over-accumulated with Sumitomo Mitsui Card or Merpay.
Even if qr code payment is not supported, there are many stores that support the system such as iD and Quick Pay.
point, the diversification of the economic zone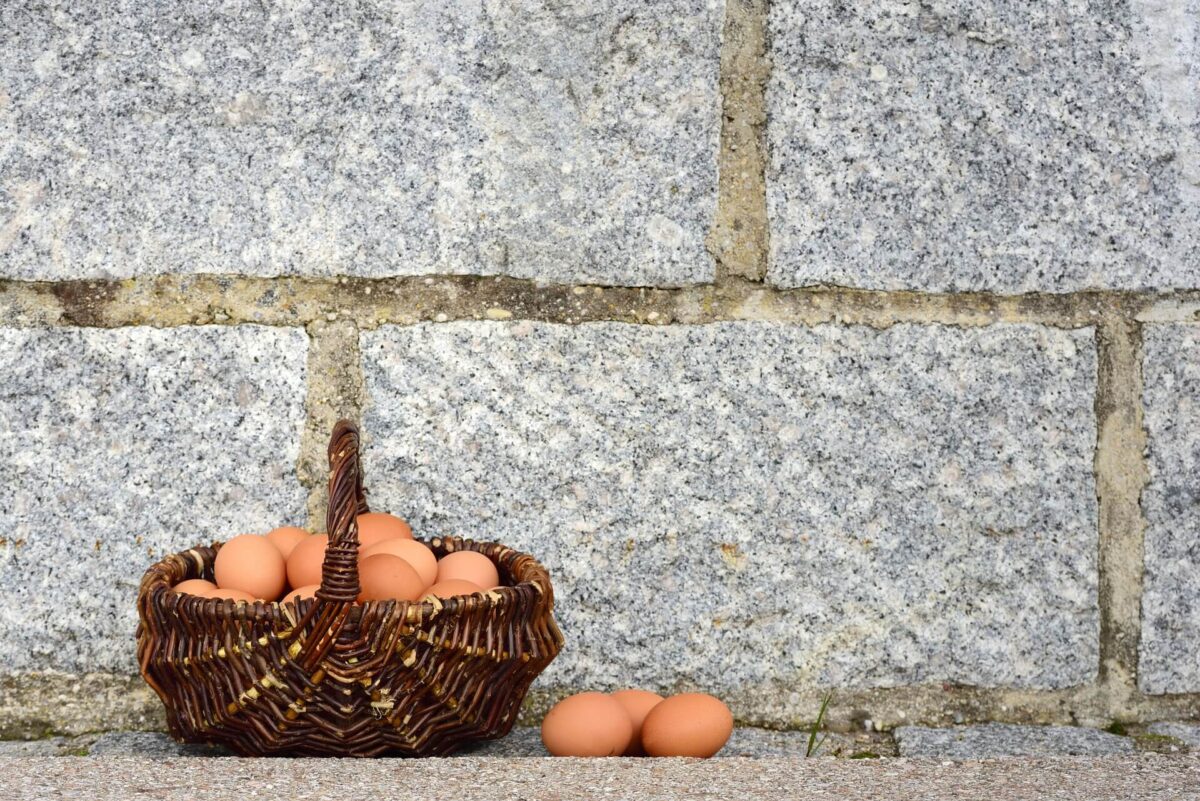 I understand the desire to pay in cash, but the return rate of electronic money is quite large due to the government's initiative.
The easiest way to make all the payments with your Rakuten Card?
However, one thing I paid attention to was being danced by the points and being caught up in points and economic spheres.
Recently, the return rate of Rakuten Service has been the result of rakuten mobile's deficit one after another.
Unlike cryptocurrencies, there are also risks in holding points that cannot be converted into cash at any time.
It is undeniable that the value of points may be halved in some cases, where the available places are limited.
Instead of holding tens of thousands of yen in points, you should hold thousands of yen each and charge them as necessary.
Are you still paying in cash?