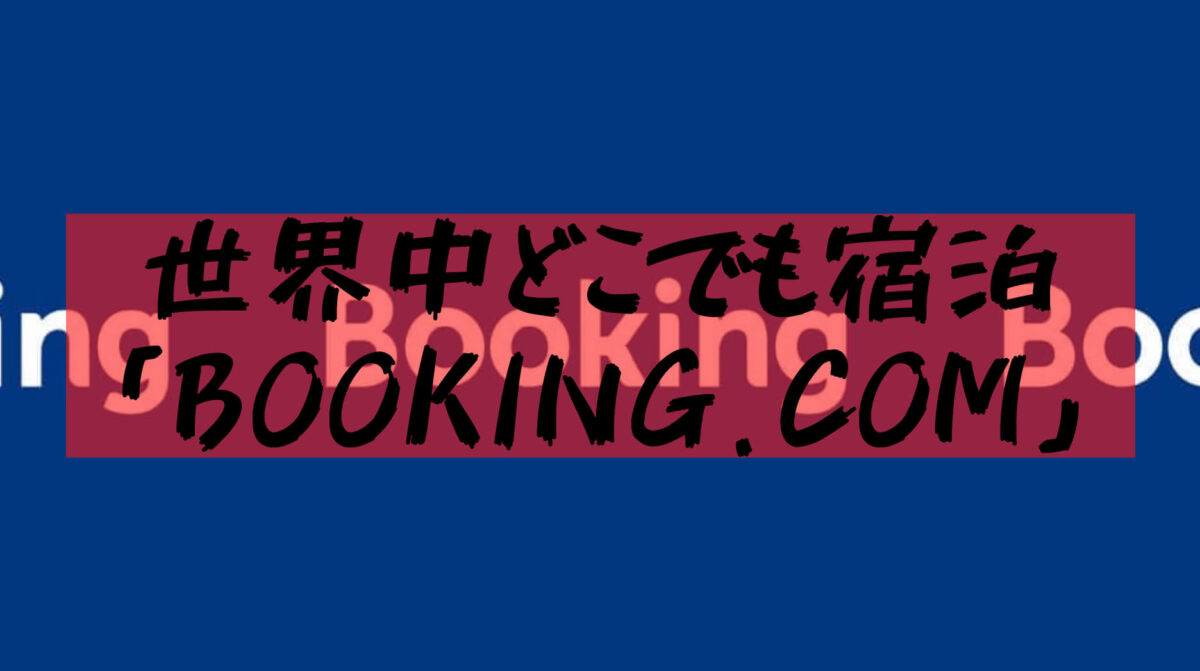 If you're a backpacker, "Booking.com" is so legendary that no one in the world knows.
If you are planning a domestic trip or overseas trip from now on, it is an application that you want to put in just in case.
In this article, we will introduce the useful functions and how to use "Booking.com" recommended by college backpackers!
【Offline app】University backpackers recommended 5 useful apps for overseas travel!
Booking.com
Booking.com (Booking.com) is an online travel agency for booking accommodation in the Netherlands and a subsidiary of Booking Holdings. The company is headquartered in Amsterdam.

Wikipedia
Booking.com is one of the world's largest accommodation booking sites with 198 offices in 70 locations around the world, including Japan.
The number of accommodation registrations in Japan exceeds the number of hotel reservation sites in Japan excluding Rakuten Travel and Jalannet.
There are plenty of properties from minpaku to luxury hotels, and there are many accommodation plans that do not require cancellation fees.
Benefits of booking.com
Overall cheap
I can't say that all properties are cheaper than other sites, but it is very conscientious among hotel brokerage services.
If you search randomly at hostels instead of luxury hotels, I think that booking.com will be higher.
You can apply from the lowest price site for each inn, but it is easier to decide on one company because it is troublesome.
Compatible with Maps.me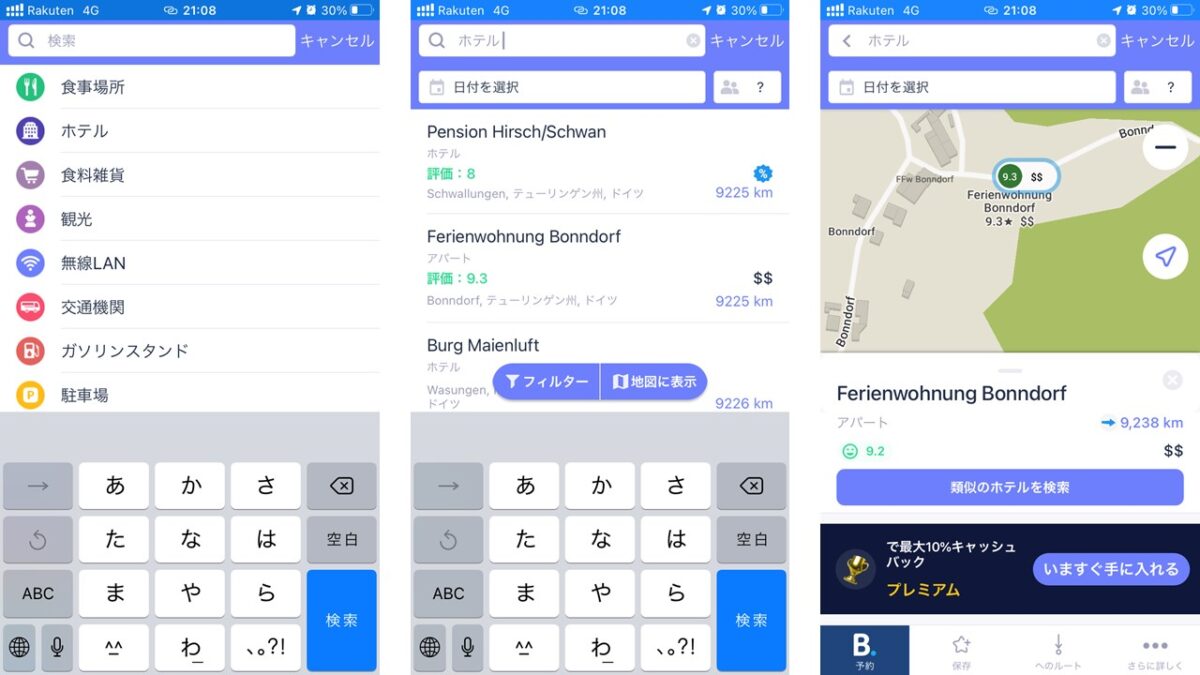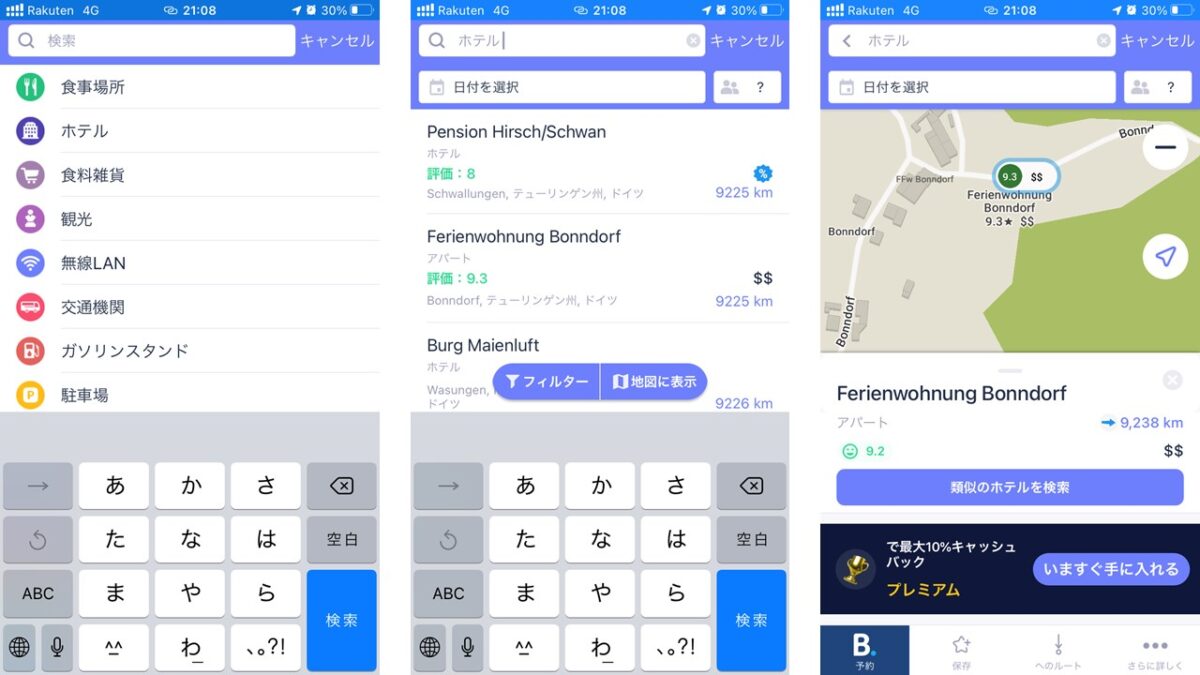 In the offline map app "maps.me", Booking.com information can be retrieved even if you are offline.
When searching for a hotel from the map, it is convenient because you can also fly to the reservation page with one tap.
You can save the trouble of searching by connecting to the Internet and searching overseas!
【maps.me】Introducing how to use the overseas travel offline map app "Maps Me" pre-download!
I can trust word of mouth.
From the viewpoint of keeping the user's helpful reviews at all times, it is displayed only by word of mouth within 24 months, and posts can only be made by users who have actually stayed. Booking.com staff will check whether the contributor is the guest and whether there is an inappropriate expression.

Wikipedia
There are ratings up to 10 on Booking.com, but I've never thought I'd failed a hotel with more than 7.
The hostel is not used many times, so the reason is that there is little evaluation.
I feel that backpackers around the world trust and use it and have a fair rating for the next traveler.
It's not difficult to find
If you want to find the cheapest accommodation, you have to think about troublesome things such as points and set discounts.
If it is Bookin.com, if you sort it by "cheapest", it will be easy to find it by arranging it in order of the price of money purely.
In addition, you can feel safe that the e-mail confirmation after applying and the exchange after you get to the inn are completed and unified.
How to use it at a great deals
Become a Frequent Traveller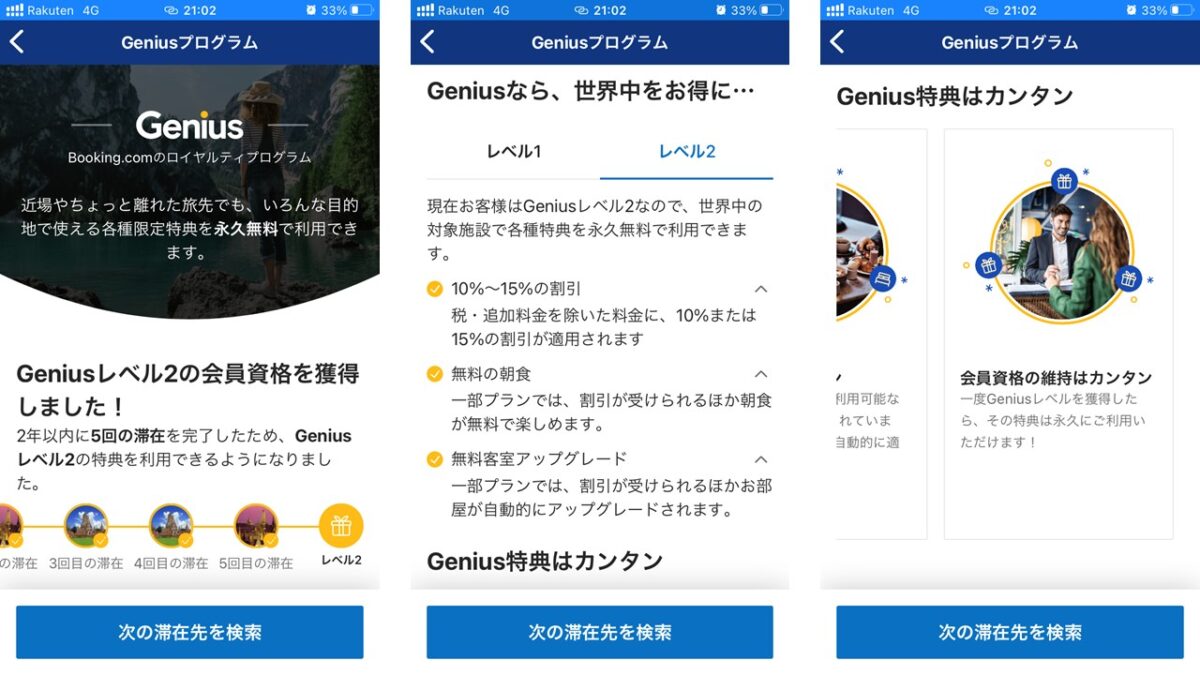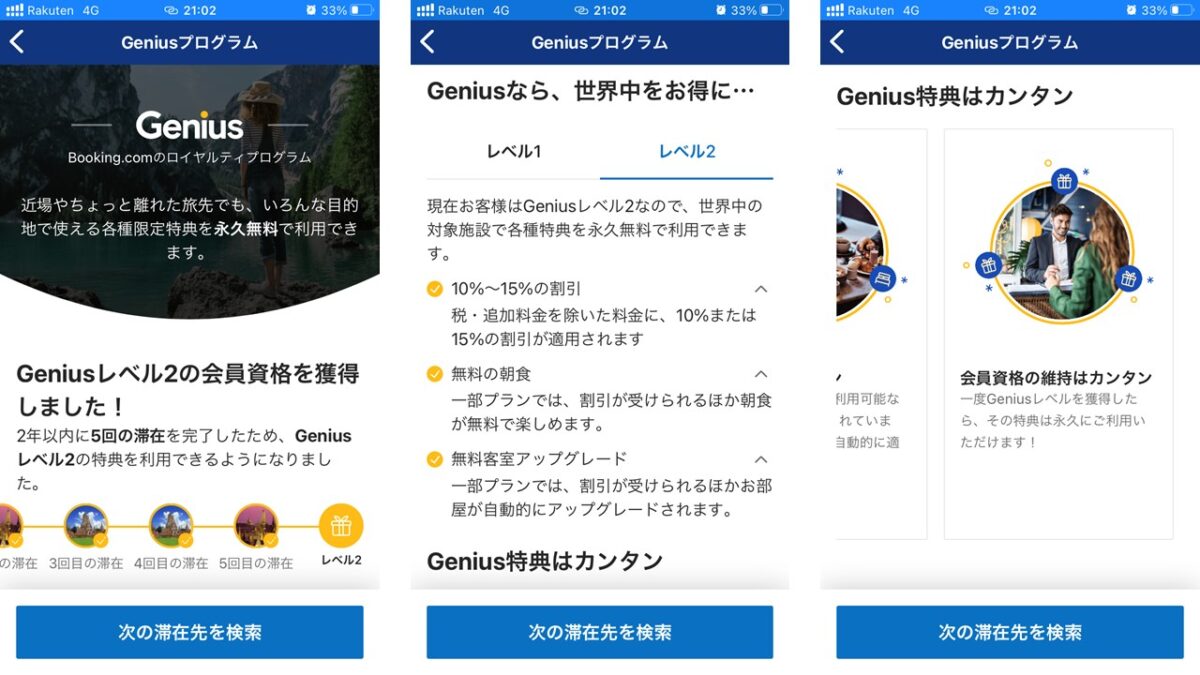 Depending on the number of times you have stayed since booking.com, you will become a cool special member called "Frequent Traveler".
Special members can receive a welcome drink or use discounted properties limited to members
In addition, the member does not have a deadline, so you can receive benefits even if you travel for the first time in a long time.
I recommend you go around the cheapest properties in Southeast Asia and become a frequent traveler first!
Make booking.com cards
With a Sumitomo Mitsui Card booking.com Card, you can receive member benefits without having to use the hotel multiple times.
In addition, there is a big advantage that 5% of the amount paid by local payments is cashed back.
The card takes a long time to review, so if you are thinking of traveling abroad, we recommend that you make it.
Booking.com Card (Sumitomo Mitsui Card)
Use your own affiliate
When using Booking.com, you can receive a refund by making a reservation via the affiliate site.
Just search for Booking.com in the A8.net "self-back" and book from there.
4% of the accommodation will be returned, so you can travel at a great price if you use it even if it is a little troublesome!
You can also get 2% cashback via LINE Travel.
You can receive a return via shopping or card creation! A8.net
A strong ally of overseas travel
Check-in methods are the same in all countries, passports are presented, staff can always speak English, so you can use it with confidence.
You can also look back on the records you've been on your trip so far, so you can enjoy it like a stamp rally.
Travel destinations you've been to:
Thailand: College backpackers to easy,secure/exciting Southeast Asia
Europe: Long-awaited Europe! Bullet travel through 7 countries in a month!
USA: Travel to enjoy art in the frigid America and Canada!
Useful app for traveling abroad